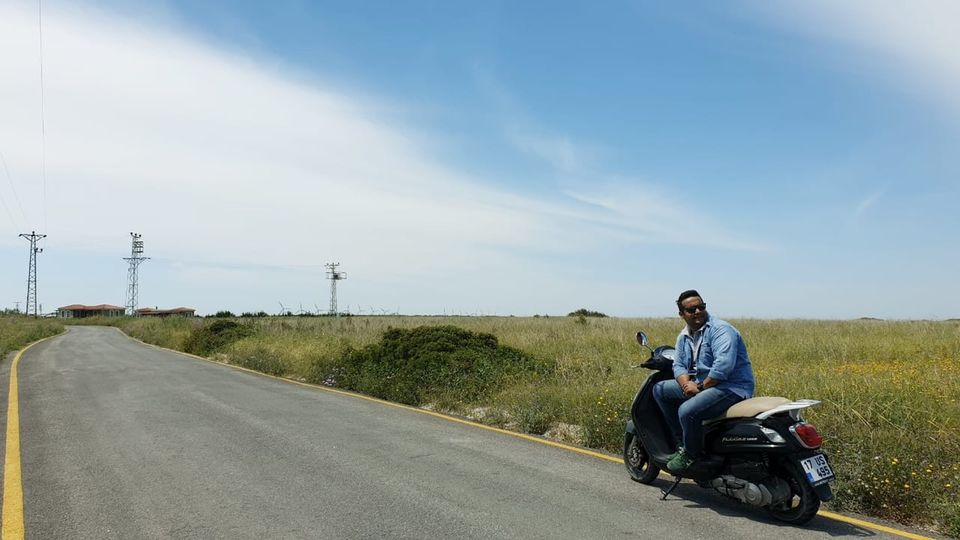 Merhaba!
Hello friends and welcome to my very 1st travelogue on Turkey, my most recent visit.
But before we jump into the hot air balloons, cave houses, virgin beaches, and Turkish Cacik (a cold, crunchy, refreshing yogurt side dish) you ought to know a little about me.
Am just another person who loves visiting new places, chatting up with locals, trying new cuisines, appreciate cultures and of course the history of the land I step foot in. My love for travelling comes from the little that I have travelled has left me wanting more and there is so much more to see whether it's in your own country or another. Even a marooned island would have a story to tell.
However I must tell you that while my itinerary covers the must see, it also has an equal dose of places not yet popular amongst visitors. I like my trip to be little more adventurous by visiting off-beat places.
Incase you want a quick summary about my trip with the places I visited, where I stayed etc please scroll down to the bottom of the page.
So let the journey begin….
Frankly I had a very different expectation from the country, considering it was the month of Ramadan. But Turkey was every bit different than what I thought it would be or could be. I instantly fell in love with the place, the people (who were overtly friendly), the cuisine and everything about it.
The history of the Turks covers a time frame of more than 4000 years as it has witnessed historical figures and empires like the Romans, Byzantines & Ottomans.
It's also a transcontinental country (the only country that is present in Asia and Europe). It has some of the most flavourful dishes and a great variety of beaches and mountains to suit your mood.
Getting to Turkey was easy; a flight from Mumbai to Istanbul with a stopover at Bahrain (direct flights are also available). On landing, we headed to the car rentals area (there are numerous companies to select from). Ours was a pre booked one, so had a bit of formalities and off we were to on our drive to "Çannakale" (I am crazy about driving so I wanted to experience this one. Note: you will need an international permit if you wish to drive in Turkey and it's a left hand drive).
It was a great drive, the landscape, the roads, the traffic all of it was just perfect (did not opt for a car in the big cities, as its crazy to find parking).
There are multiple routes to reach Çannakale but the quickest one is taking your car on the feribot (it is fun and extremely safe, you will see vehicles of all sizes use them to cross over).
While waiting at the Kilitbahir Ferry Pier to get on to our 'feribot' you could see this tiny town on the opposite side, with perfect colors.
Took about 15 odd minutes to get across and there it was our first destination –Çanakkale (pronounced chah-NAK-kah-leh)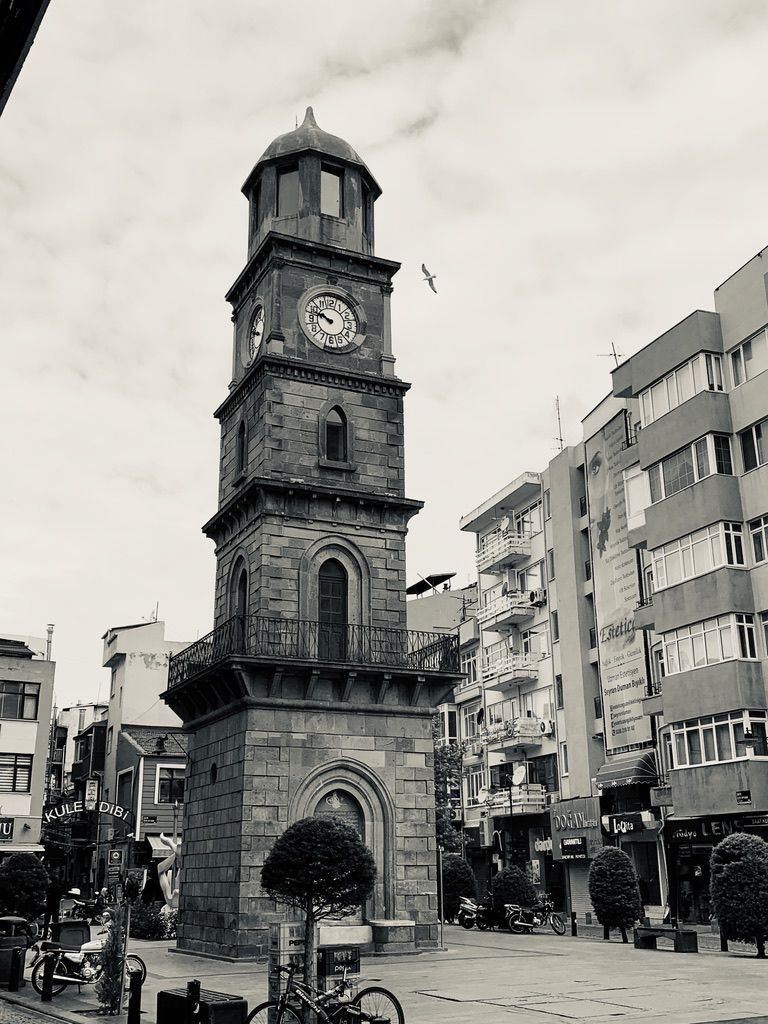 Our hotel for the night was just there, by the port, but we drove around the exceptionally tiny cobbled streets to just soak in the aromas of grilled meats, got amazed by the concentration at which all age groups played Backgammon while sipping on some, err.. a lot of Turkish tea (Çay) and the lovely chill in the air.
This city may be small but is quite charming, especially the walk by the waterfront promenade. Am not going to get into the typical sightseeing places like the Gallipoli ruins or the city of Troy, because you would find those details anywhere.
Our time in Canakkale was really short, only a day, but it was sweet.
Spent time walking around, watching the residents live their life, ate some scrumptious kebaps and washed it down with Efes, the largest brewer in Turkey. You can either walk around or take a bicycle to roam around.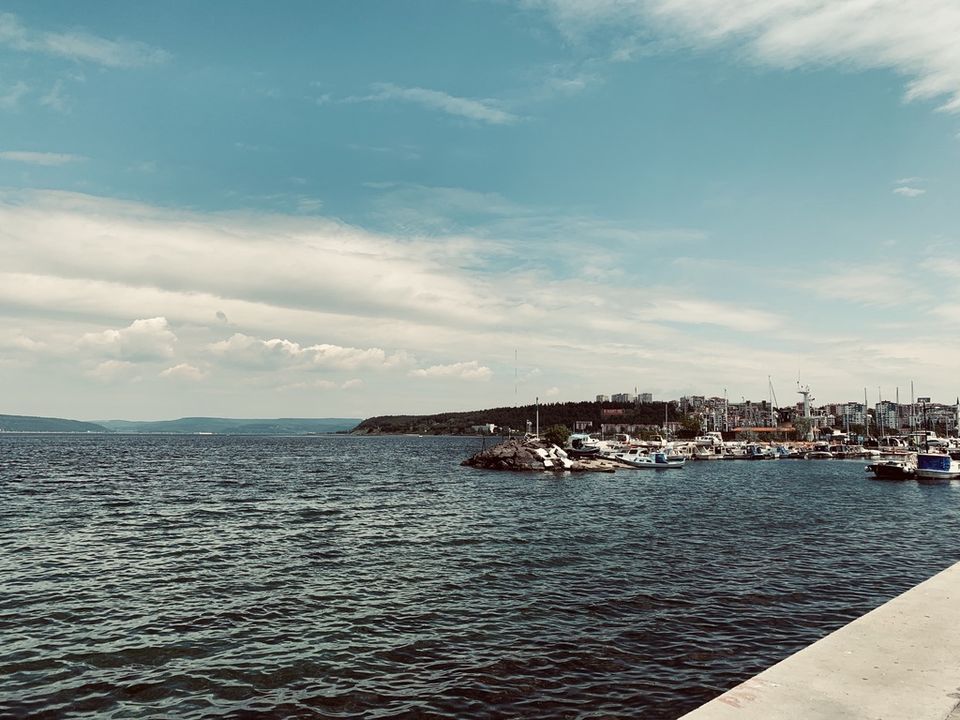 After spending the night here, we had booked ourselves a tour to the old city of Troy which is approximately 40 mins from Çannakale and en-route to the next destination Bozcaada (Tenedos). Turkey has this transport service of private buses & vans. And the way to hop on to them apart from the main bus stations is a show of hand- yes it's true. Our guide at Troy told us a spot to wait at on the highway and look out for a bus that reads 'Geyikli'. This was quite interesting because we did not know how the bus looks, or whether a speeding vehicle would stop on the highway, but this is how it is done.
Bozcaada is the 3rd largest island of Turkey (its actually not very big, you can cover the entire island in 30 mins on a bike). Its famous for its windmills and vineyards, lovely landscape and attractive beaches with crystal clear water.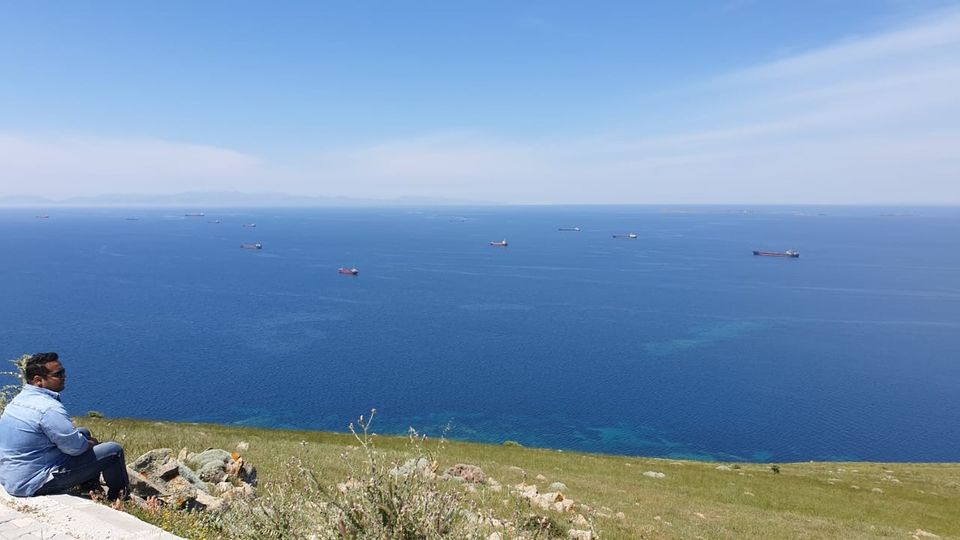 You can reach Bozcaada by taking a feribot (yes again…) which takes approximately 45 mins to get there from Geyikli Yukyeri Port. As you reach Bozcaada you will see a huge castle right at the port.
This was my favourite and I cannot wait to go back here. Bozcaada, an island so pretty that you won't feel like leaving. It's a perfect place if you are looking at a quiet, calm, relaxing time with some great food, lovely scenery, blue water beaches and wine (yes Bozcaada produces one of the finest wines).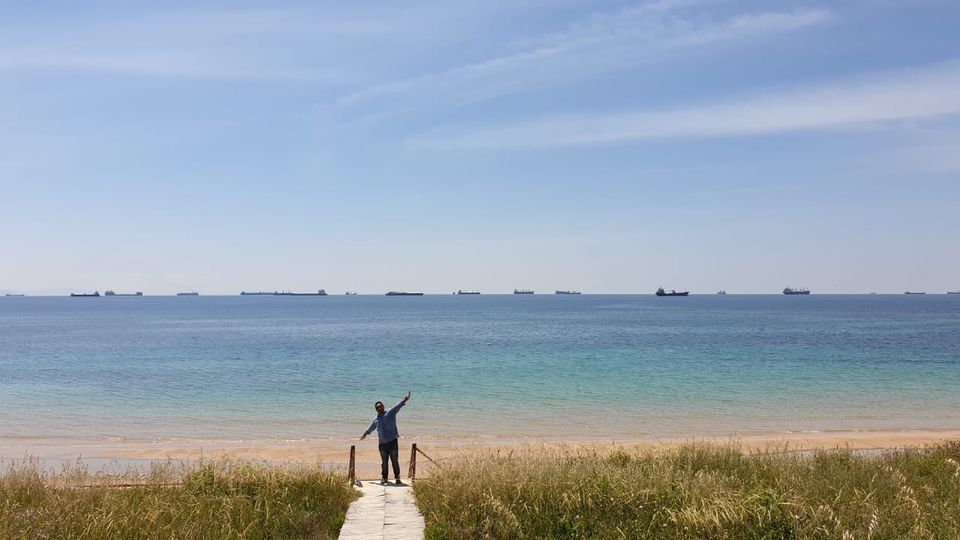 The main town is extremely cute and small with cafes all around, mini shopping stores, local stores and Cobblestone streets. People are friendly and sometime it may get little difficult to converse as all might not speak English but one always gets help from locals who do speak English.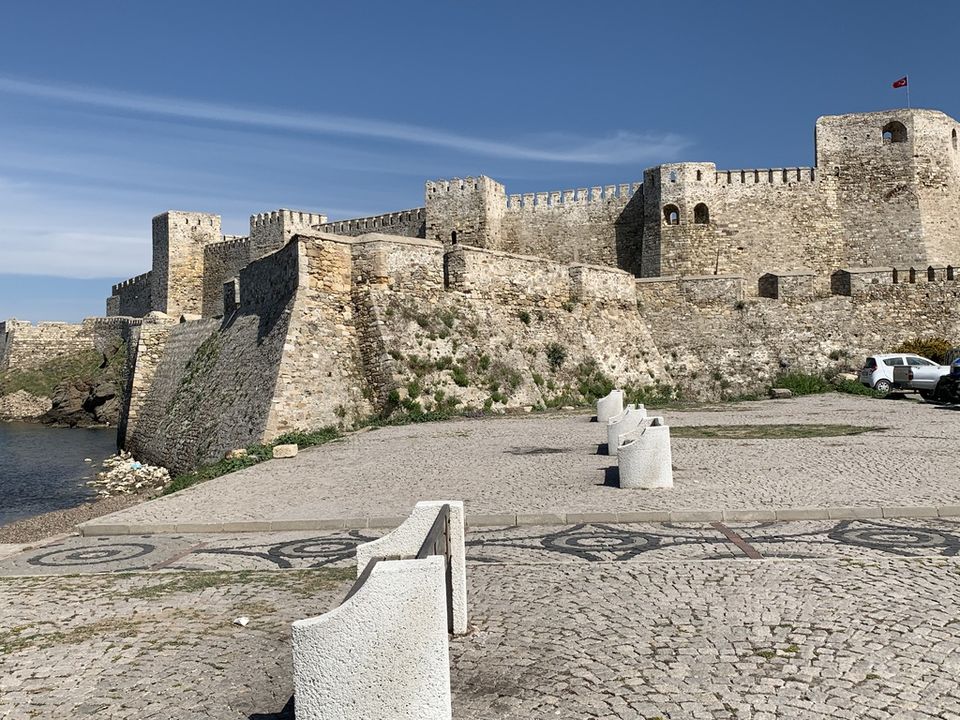 Our next 3 days was time well spent at Bozcaada, biking around, walking, visiting the beaches, the windmills, going up Göztepe to get an aerial view, eating loads of fresh fish and enjoying the island and its picturesque view.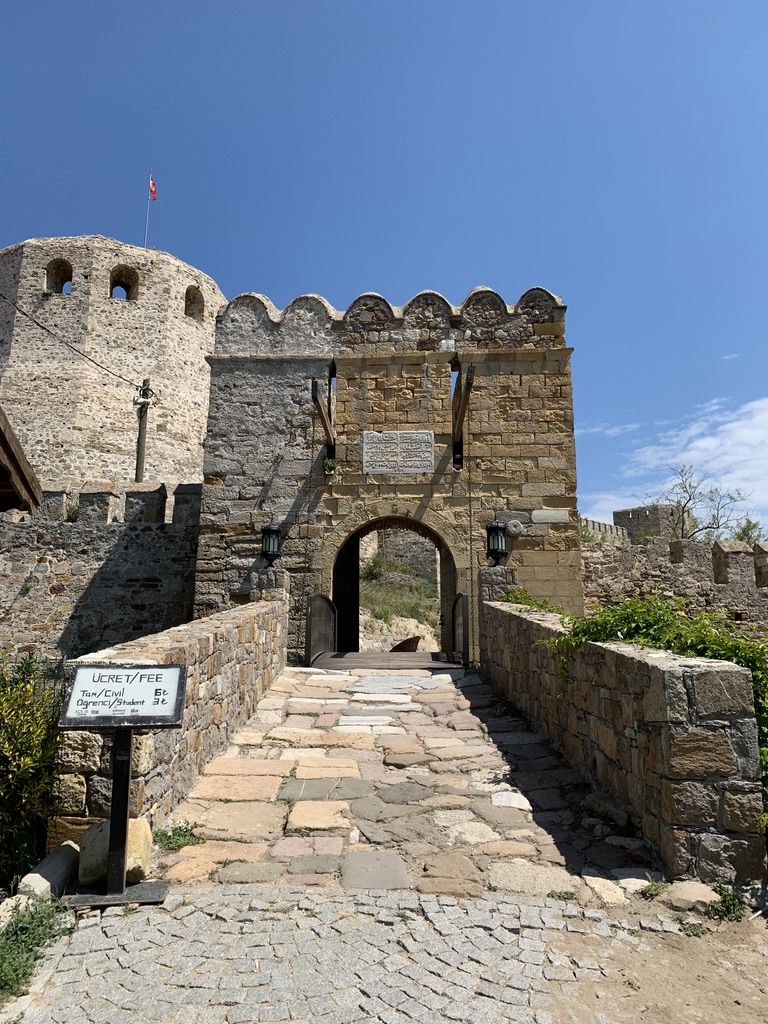 We checked out early morning and took the first feribot (7.30 am, please do check the schedule as they change per the season) and took a bus or few to pick up our car. This next drive was going to be a really long one from Edremit to Selçuk to Bodrum (520km).
But before I tell you about Bodrum let me tell you about Selçuk, the biggest attraction of this town is Ancient city of Ephesus. It is one of the oldest, grandest and the best preserved ruins.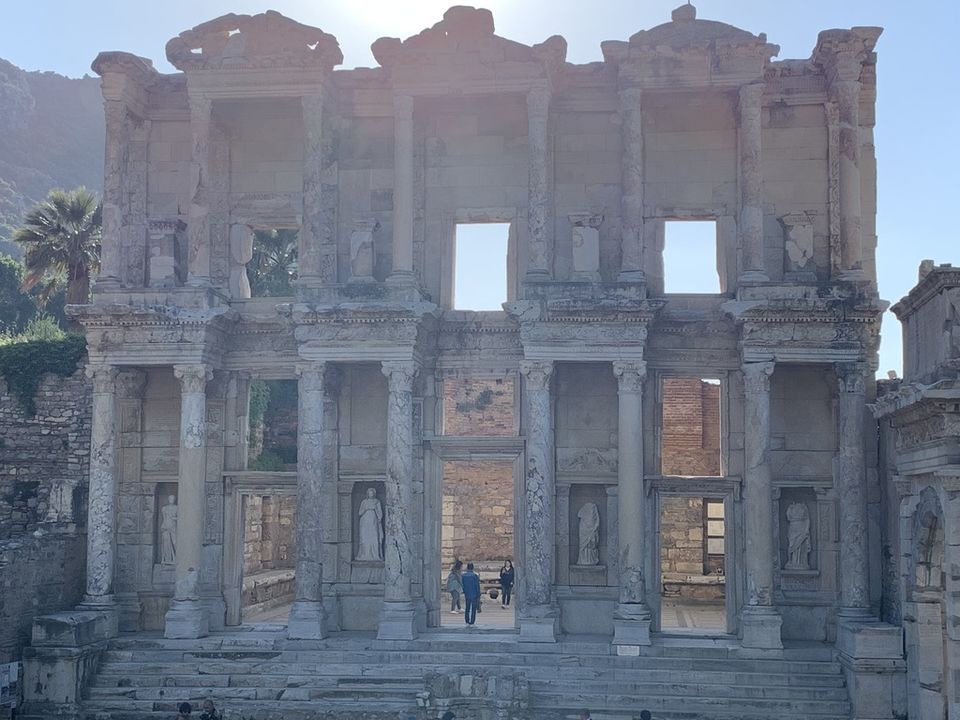 Ephesus hosts one of the 7 wonders of the ancient world 'The Temple of Artemis'. The entire city ruins can be explored by walking the 4km stretch from the top of the mountain to the bottom (car park). To avoid heat it is recommended that you visit early in the morning.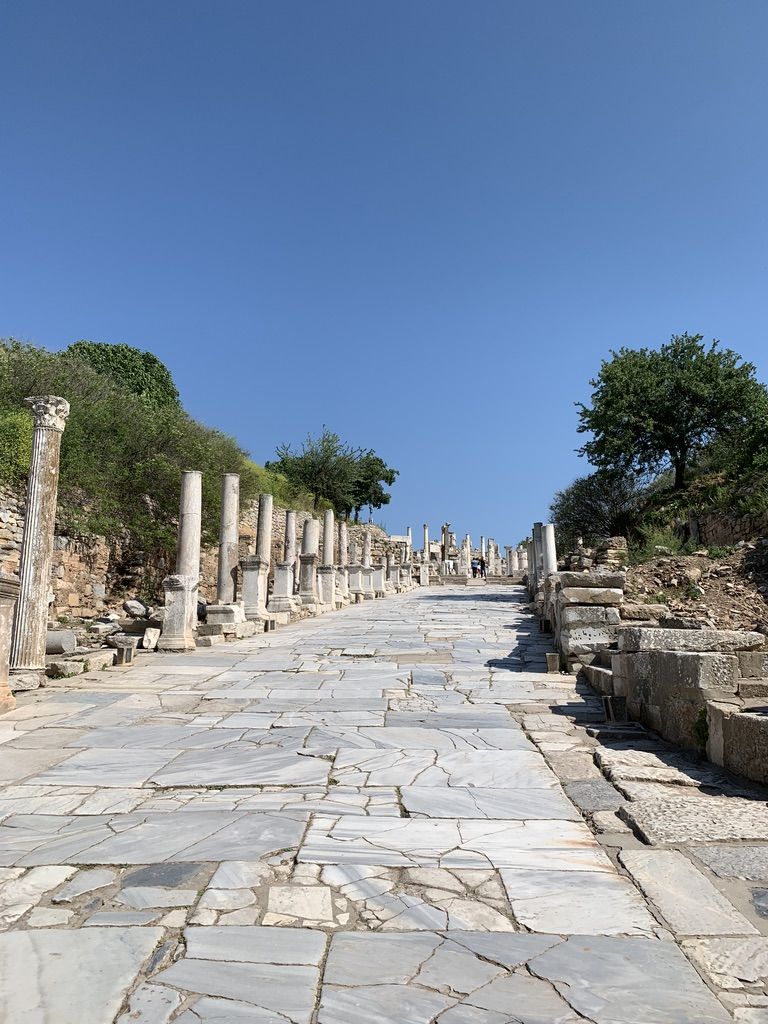 There are audio guides available which will take you through the entire history of the place. It's a great place to learn about the city, its trading capabilities, the temples, the library and the biggest amphitheatre in turkey which could accommodate 3500 people. A wonderland for those who love to take pictures.
We did not stay in Selçuk, ideally it's not required as there is very less to do here. We continued our drive to Bodrum.
One of Turkey's most popular and iconic holiday towns is Bodrum also described as 'The land of the Eternal blue' because of the beautiful beaches. Bodrum offers a variety of things to do; its night life, cafes, historical sight, lovely blue beaches and resorts.
The place is mostly divided in 2 major parts the happening or commercial part of the city - Mugla and the quiet part of the city –Golturbuku.
We stayed at Golturbuku which is the side that is less commercial and very popular with celebrities. Some lovely hotels by the beach (and I literally mean by the beach, the water must be at 3 meter distance from the hotel property) with a lovely sun deck where you can chill the entire day watching the skies move, sip on limonata, dip in the chill blue waters or spend you day on a yacht.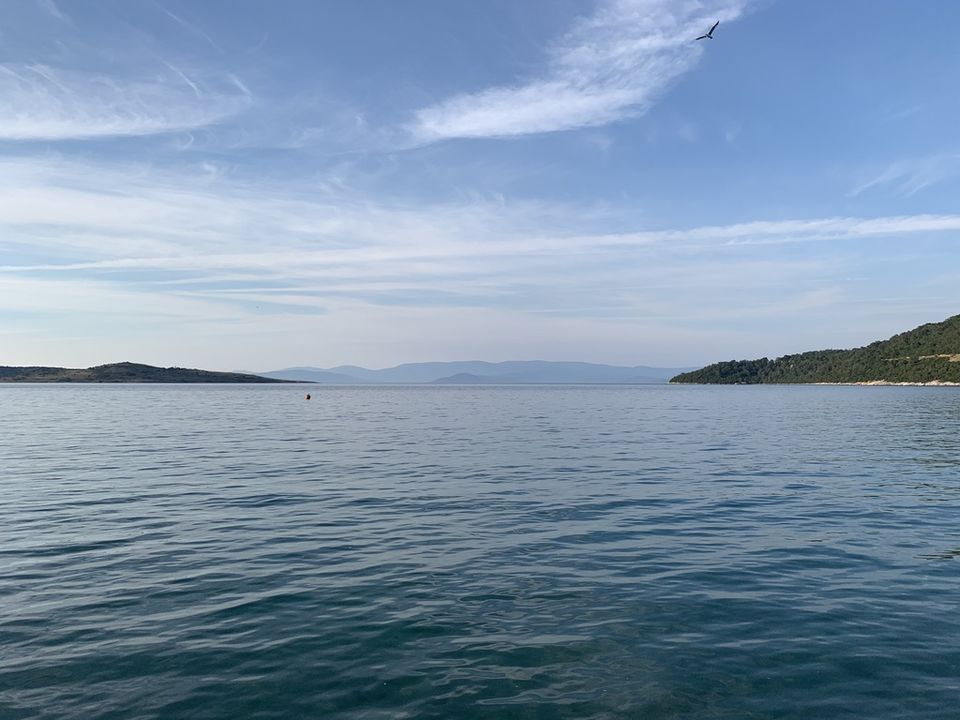 We spent 2 nights here, visited the old town which is popular for its shopping, beach cafes and nightlife. Time well spent.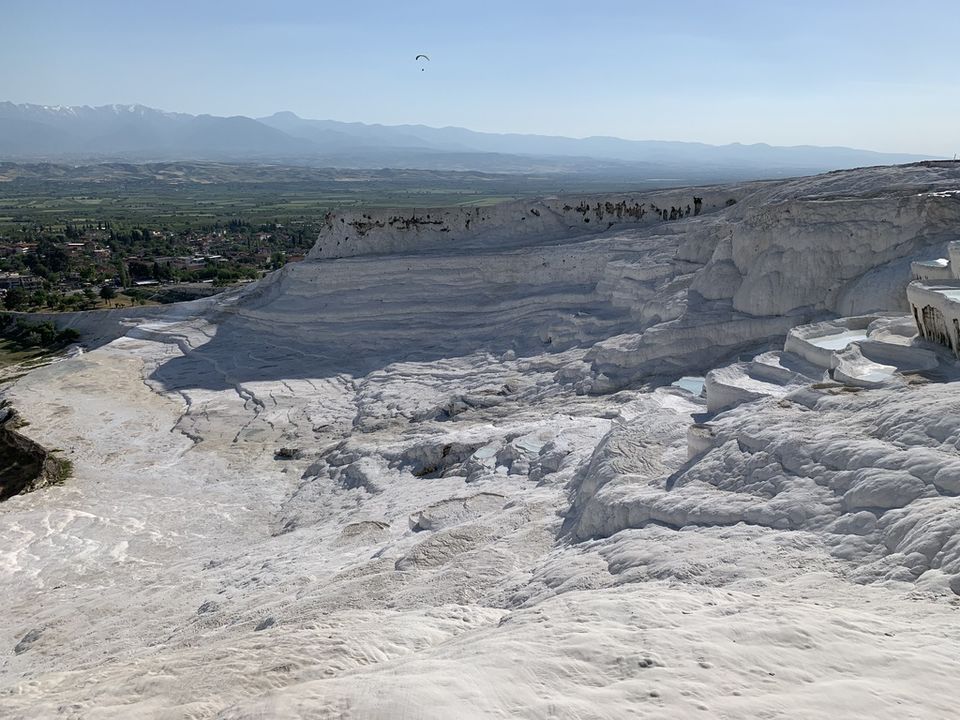 Our next destination would be in the to do list of most of the people who visit Turkey, everyone wants to see the white travertines or the so called 'Cotton Castle'. This mineral rich and photogenic place is surreal and an experience in itself. Along with the travertines you can also visit the ruins of Hierapolis (spa city), temple of Apollo and take a paid dip in the ancient pool.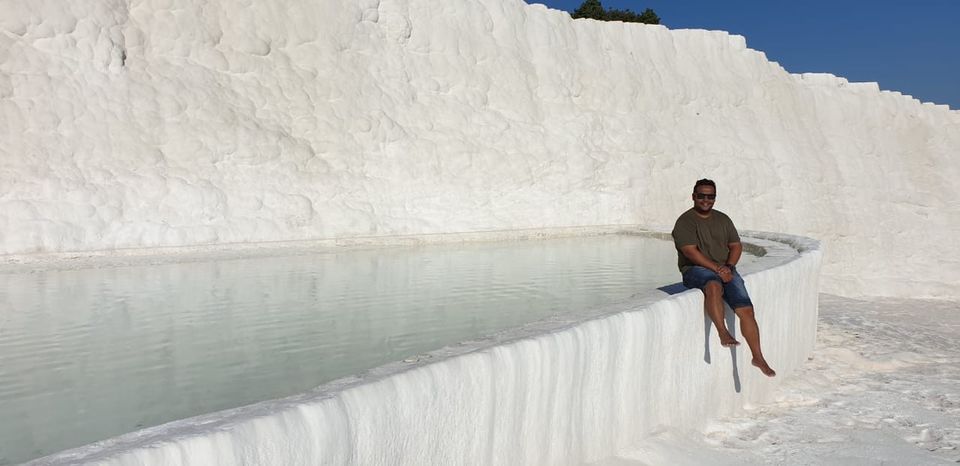 Mostly people don't prefer to stay here and take day tours to this place but we enjoyed and overnight stay at Pamukkale. You can also immerse in some adventure like paragliding or hot air balloon ride as the view during sunrise and sunset is stunning. The drive from Bodrum to Pamukkale is around 270 km.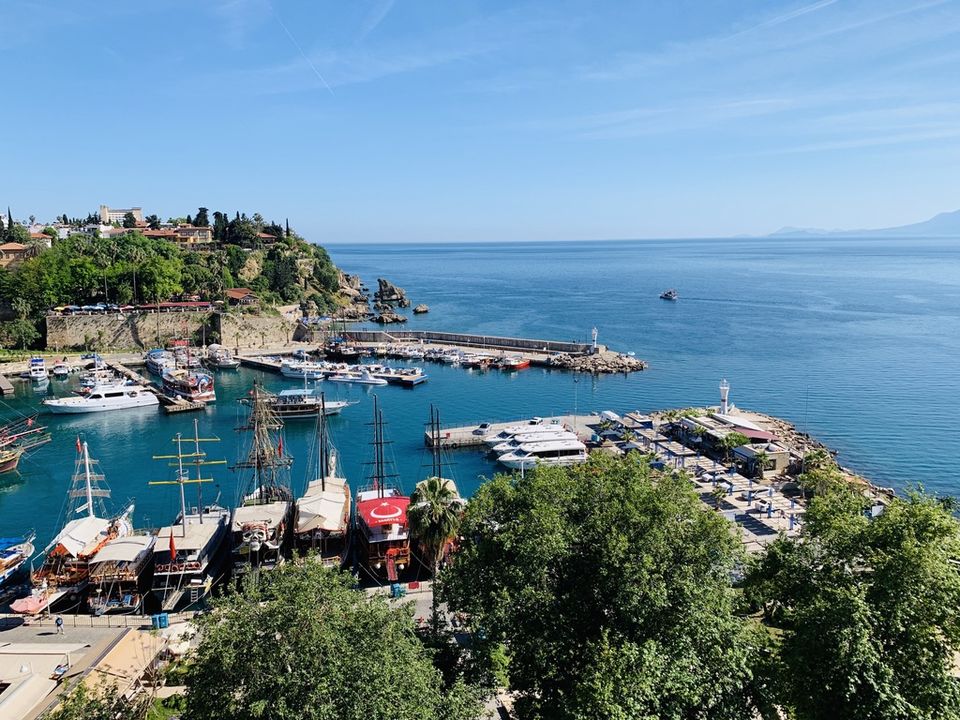 One of Turkey's largest cities along the western Mediterranean coast 'Antalya' is a classic case of old meets new. Its classical old town and the stylish modern city makes it's a perfect place to visit during summers. Antalya is also known as the 'Turkish Riviera'.
The core of this city is the old town of Antalya called Kaleiçi (literally 'within the castle') which offers great accommodation experience (old school types) with multiple cobblestone streets. On one side it has the splendid harbour with a view to die for and the old town hosts a variety of restaurants and café.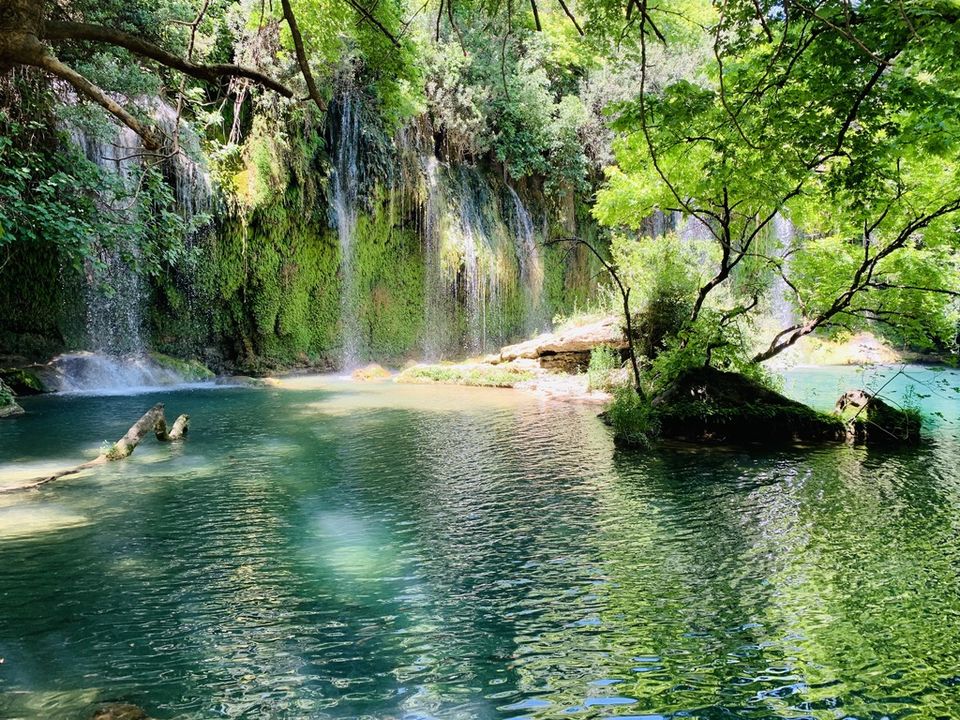 The best way to enjoy the tiny streets and old houses is by walking around. You will find accommodation of all types adorned with beautiful flowers, vibrant colors and an appealing fragrance (the entire place smells so good).
But this is not all. Antalya also has a variety of things to see and enjoy. Like the nature trail at Kurşunlu Waterfall, the Düden Waterfalls, small town of Aspendos (the ruins and the best-preserved amphitheatre in the world). The theatre at Aspendos can be rented our for a private function if you fancy an ancient theme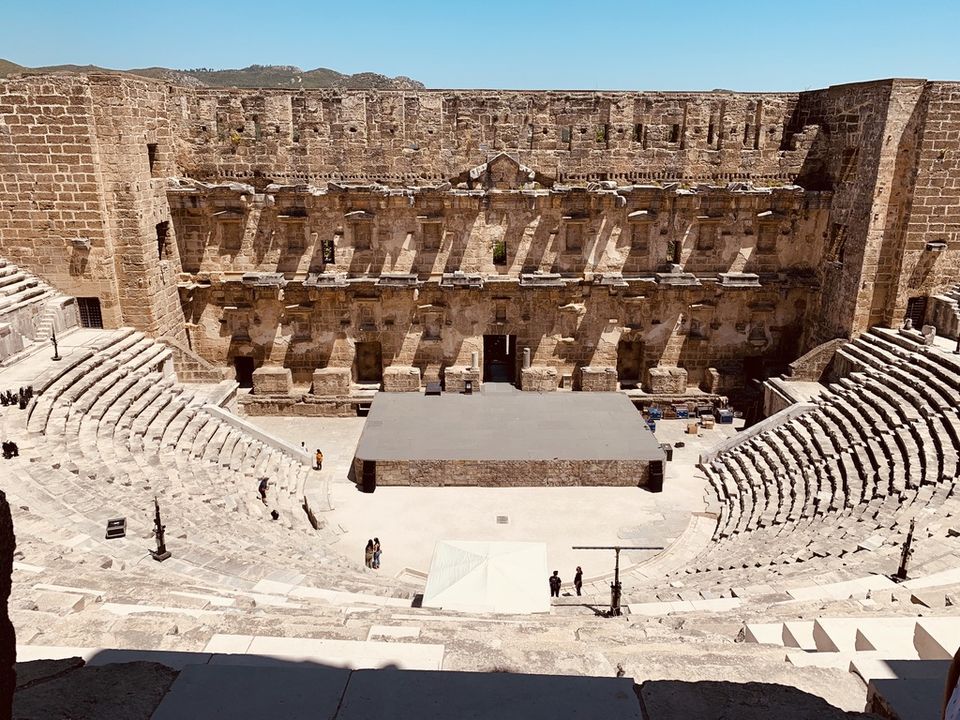 We had given ourselves 2 days at Antalya and it was well worth our stay.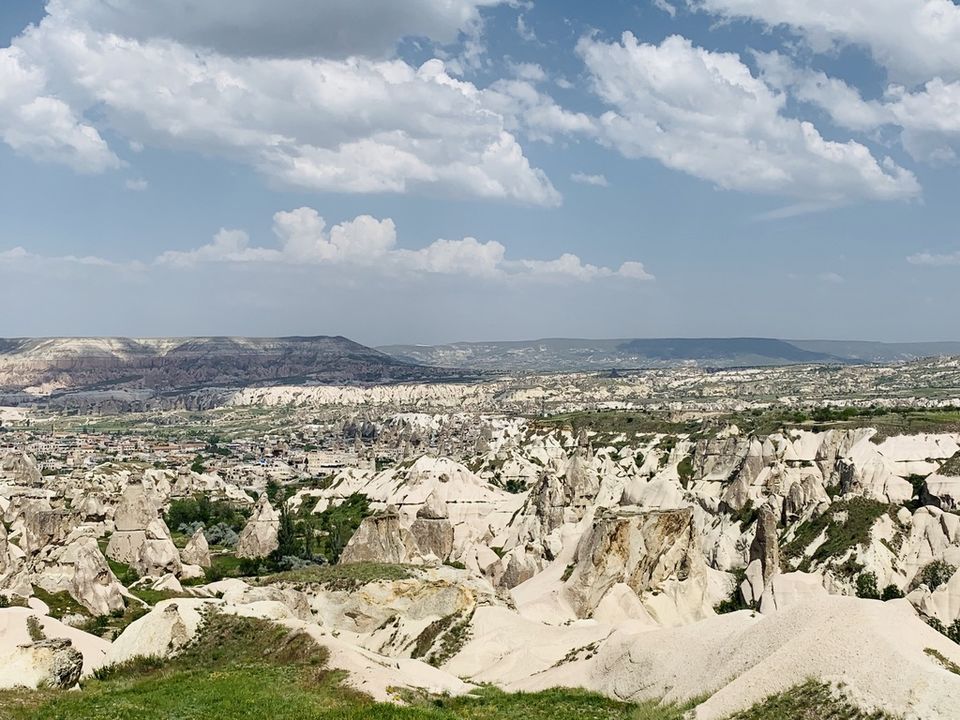 This is place is like imagining a fairy tale and creating a unique universe in its own. The fantastic topography is so unique that you cannot find these landscapes anywhere else.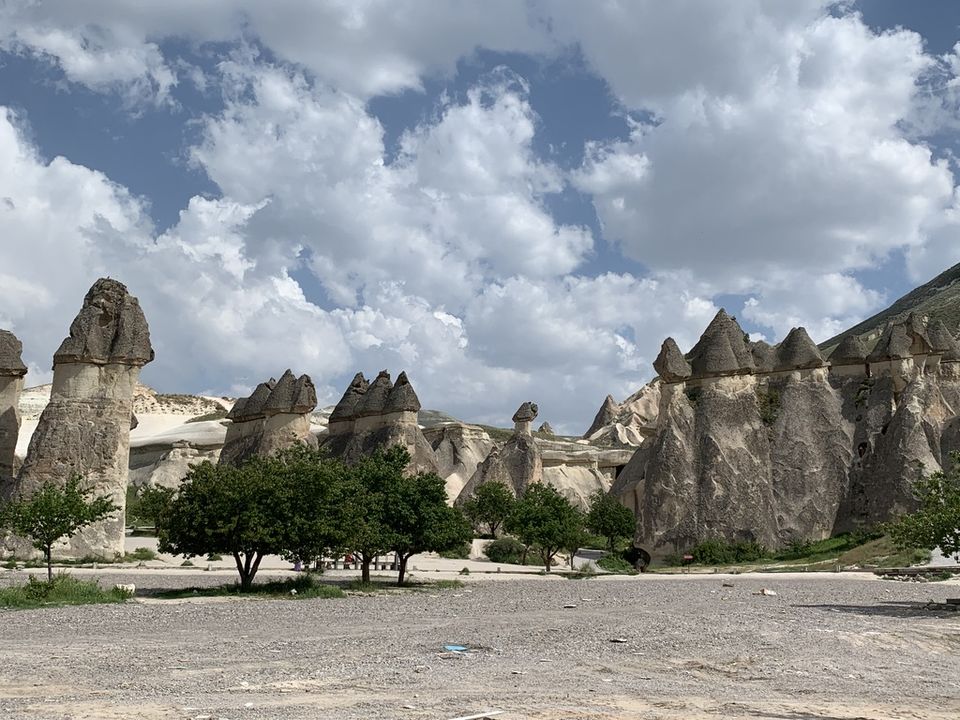 The experience of walking past these conical shaped 'fairy chimneys' or the one of its kind 'open air museum' which hosts a number of these conical rocks with caves which have cathedrals and paintings inside or the oldest underground cities of Derinkuyu and Kaymaklı where civilisation once lived or take a ATV / horse back ride during sunset exploring the picturesque landscape or just enjoying the colors of the town change to gold during sunset this place will leave you awestruck from any side that you view the valley.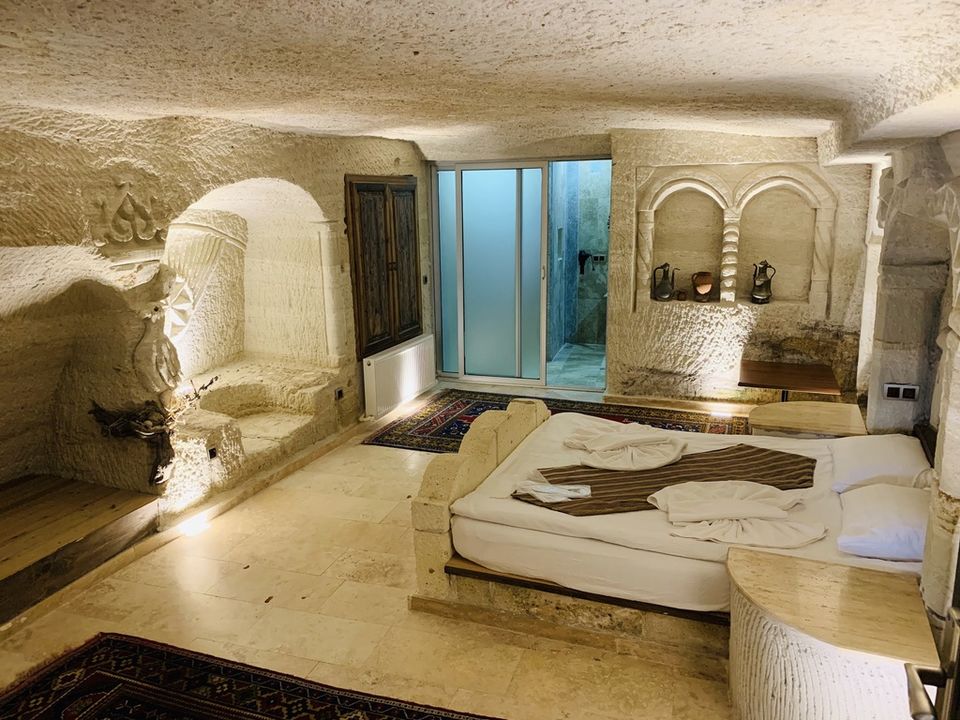 One of the most unique experiences are the 'cave hotels' as the rooms are built in huge conical rocks and gives you an experience of living inside these caves.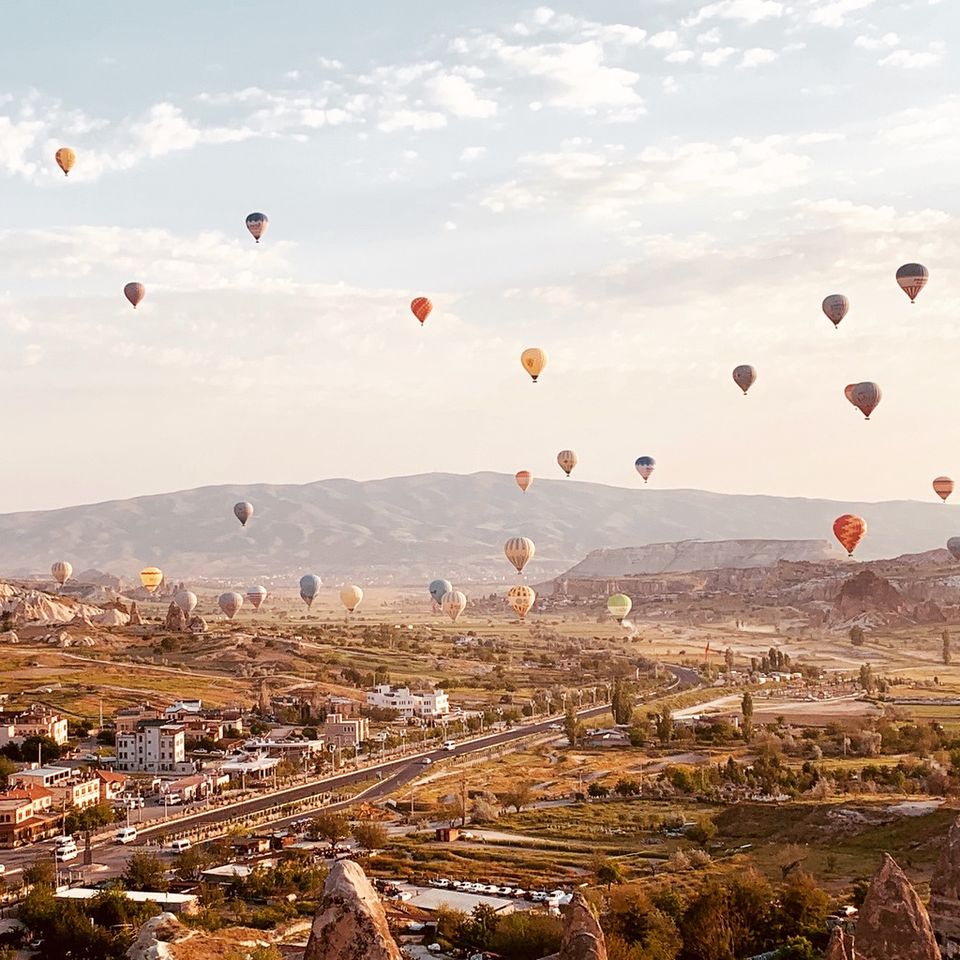 Of course you would also read a lot about the hot air balloon ride in Cappadocia, it's one of the world's most famous grounds to do the adventure but it is quite steep. Although I must say that you should wake up at 5 am and go to the top of any of the surrounding areas to view the spectacular sky filled with hot air balloons as it's a view of a lifetime. I personally feel that watching the hot air balloons is better than being in one.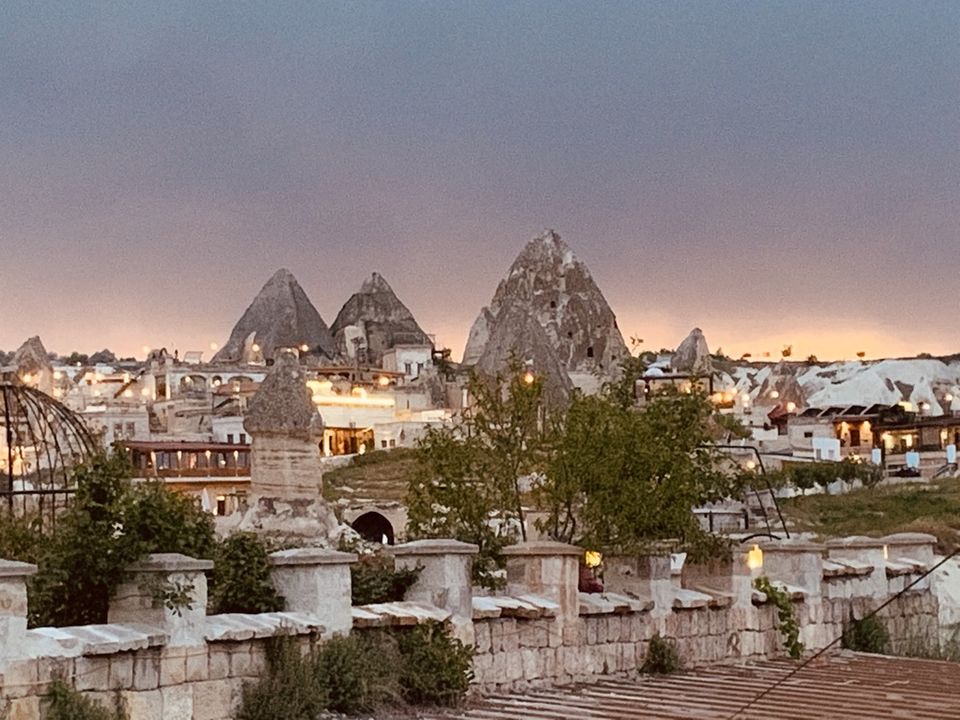 The easiest and the quickest way to reach Cappadocia is taking a flight from Antalya or Istanbul. Ideally 2 days and 2 nights are enough at this place.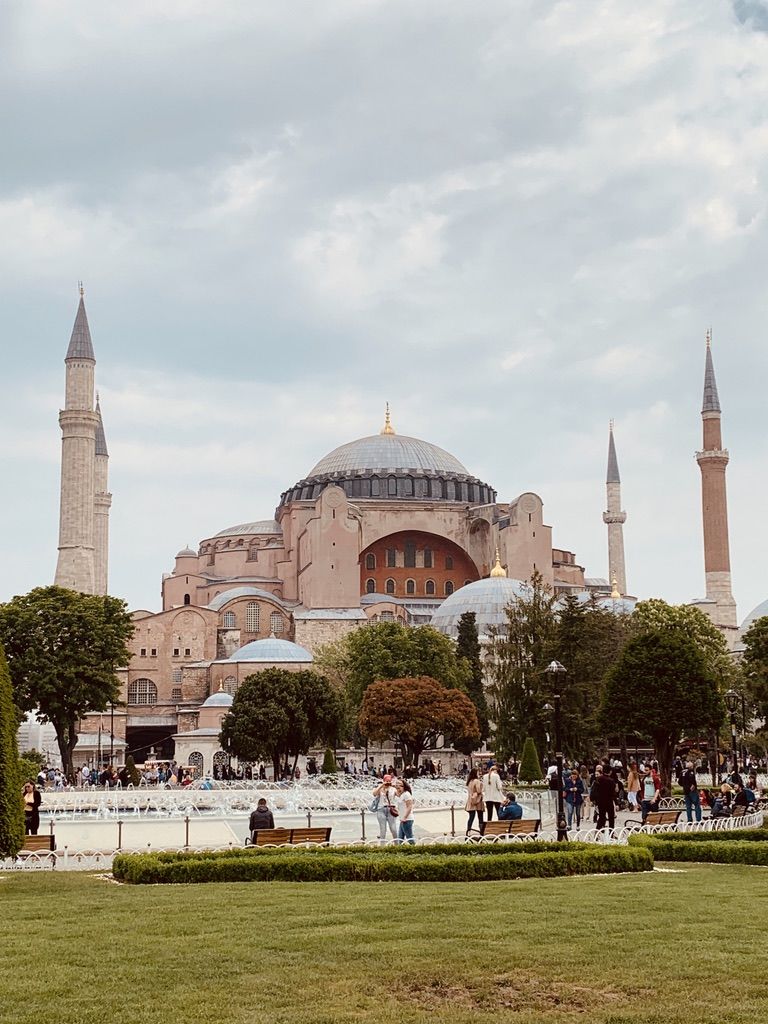 This is where the east meets west, the only place which is present across 2 continents and by god it's a very pretty city. As you go through the city you will see a number of minarets, ruins of the old town, the Bosphorus river and restaurants / cafes everywhere.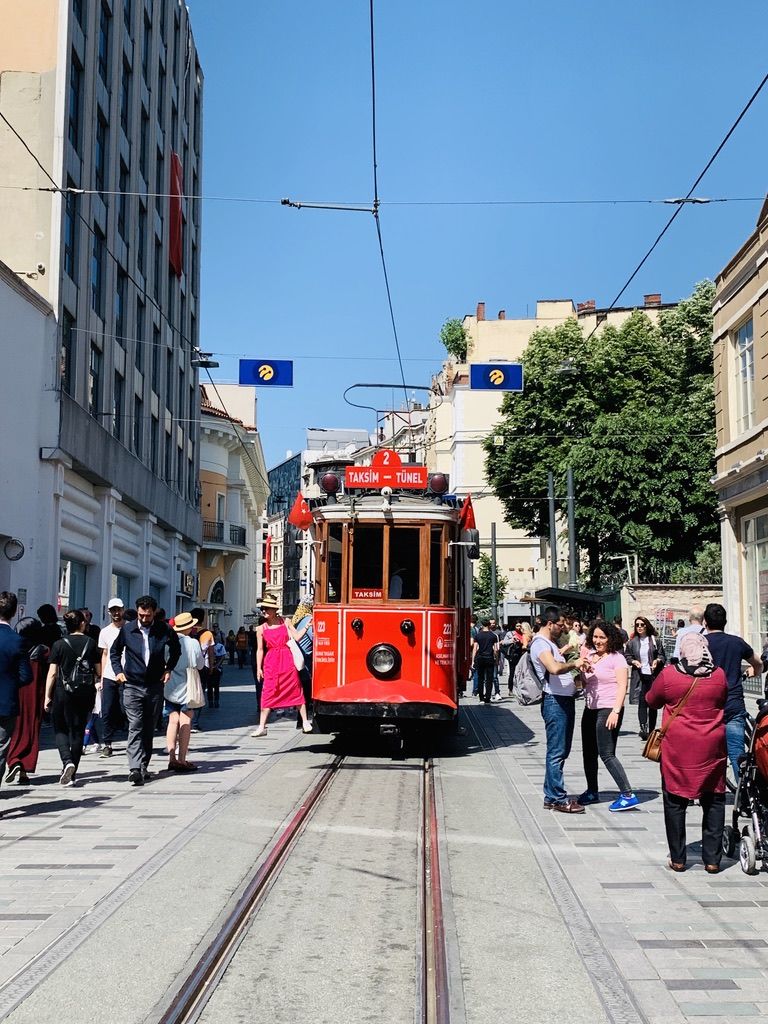 A favourite stop for the tourists as Turkey offers a perfect mix of art, heritage, architecture, culinary and local life all at one go.
I am not going to cover the famous places as you can get those details from almost any site out there. But what you should experience is the local aromatic cuisine which consists of the succulent kebaps, flavoursome mezes and freshly caught fish that are the city's signature dishes, washing them down with the national drink rakı (aniseed brandy), or a glass or two of locally produced wine.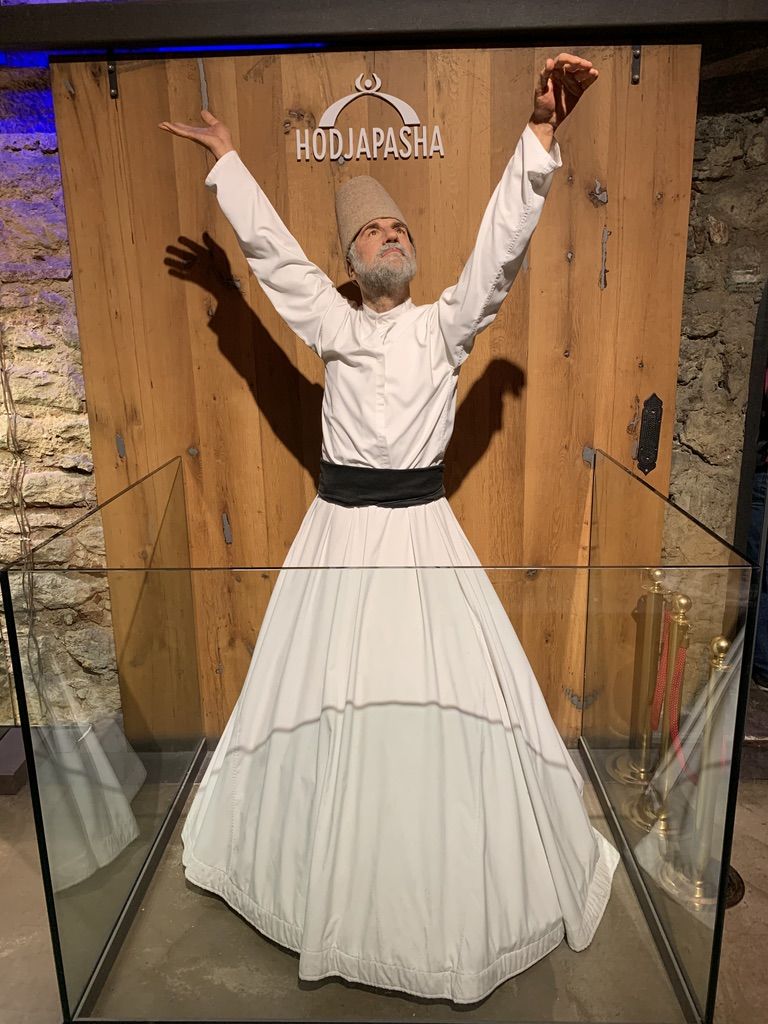 Apart from this one of my best experience was the Dervish Swirling dance (we went to Hodjapasha which is an old art and performance academy. They have converted a 550-year-old Turkish Hamam into a magnificent venue.) Please do advance booking and do not be late.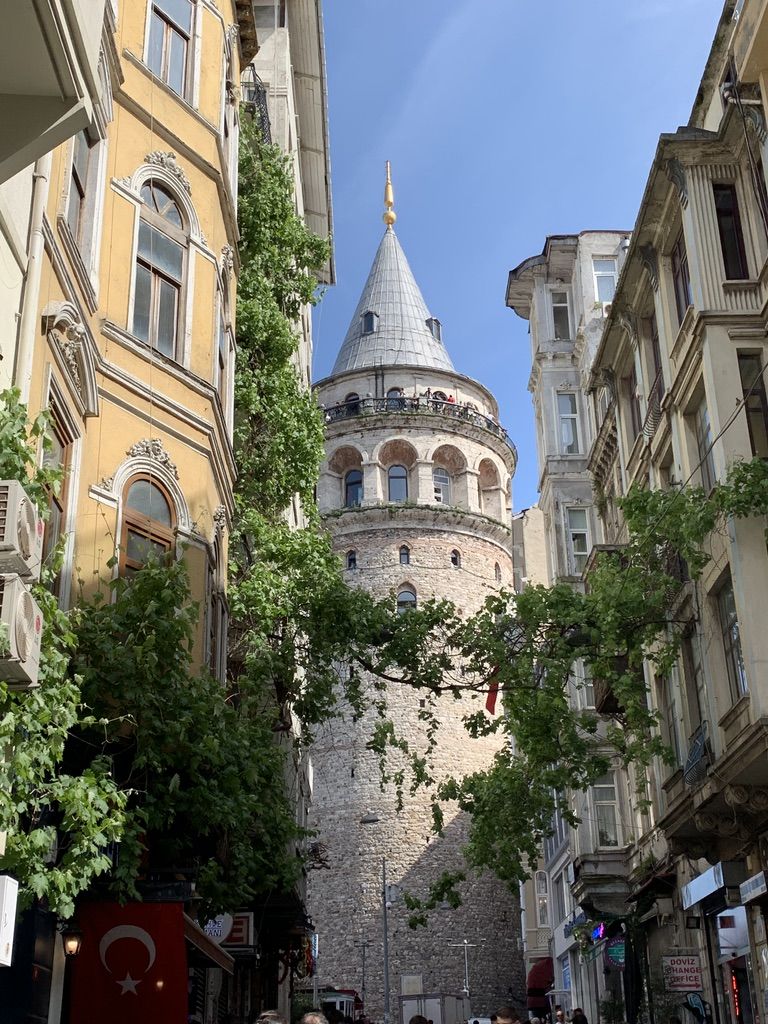 You would need at least 3 days and 3 nights to completely explore and enjoy Istanbul. Frankly even a week would be like doing injustice to this huge city.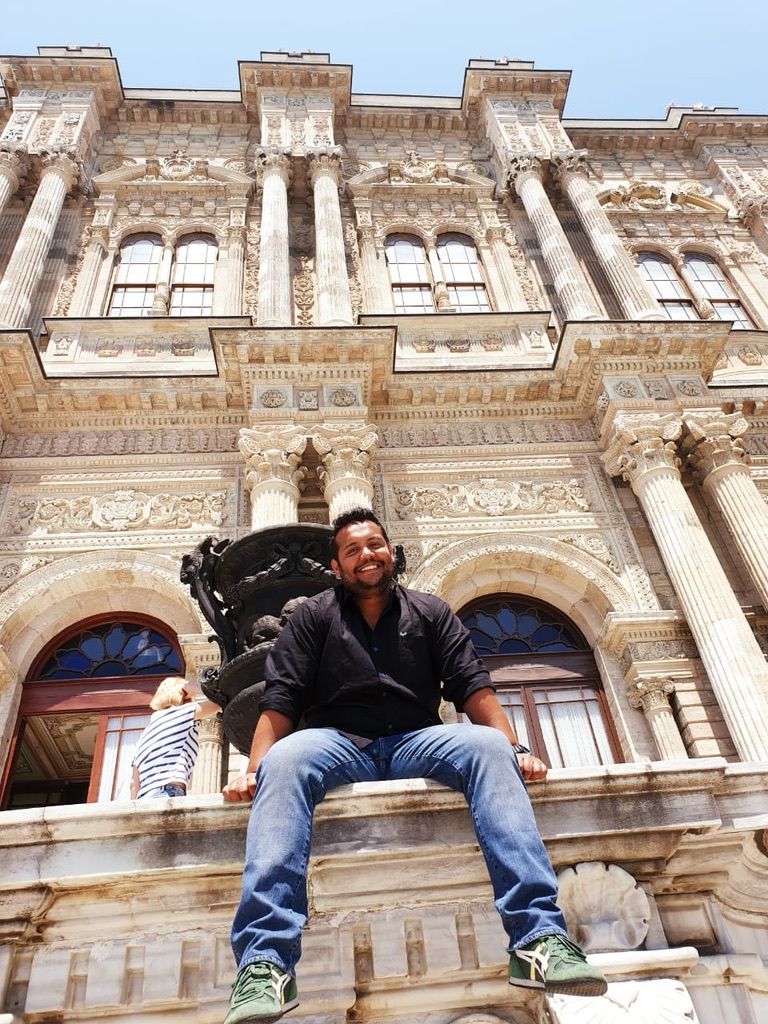 All in all the trip to Turkey was a really good one, a country you must visit.
Incase you have any queries for any of the places that I have visited you can write to me or leave a comment in the box and I'll try to revert at the earliest.
If you want to travel and need a partner, give me shout and lets check if we can do a trip together…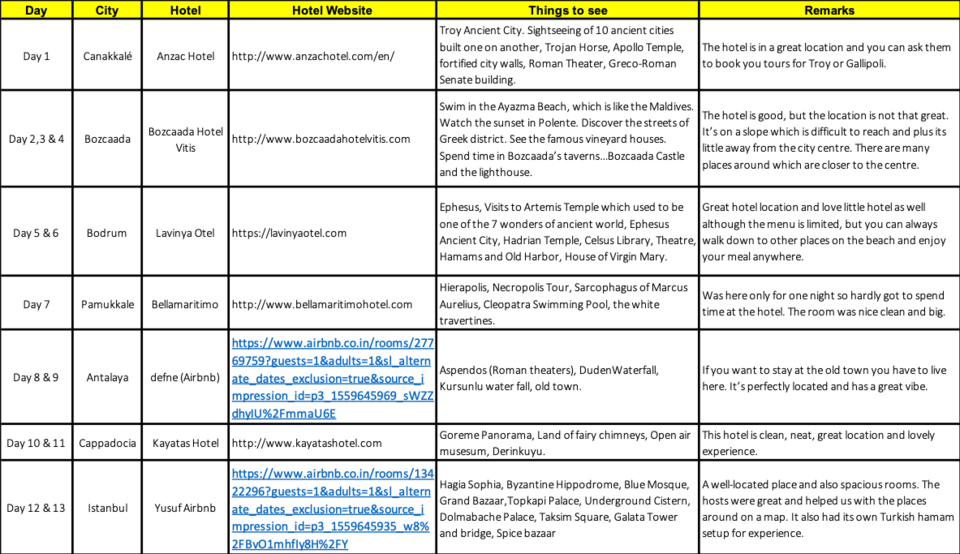 Frequent Searches Leading To This Page:-
all inclusive holidays to turkey cheap, cheap holiday package deals to turkey, cheapest turkey tour packages from india, turkey tour packages from india 2020, turkey greece tour packages from india, top turkey tour packages with price