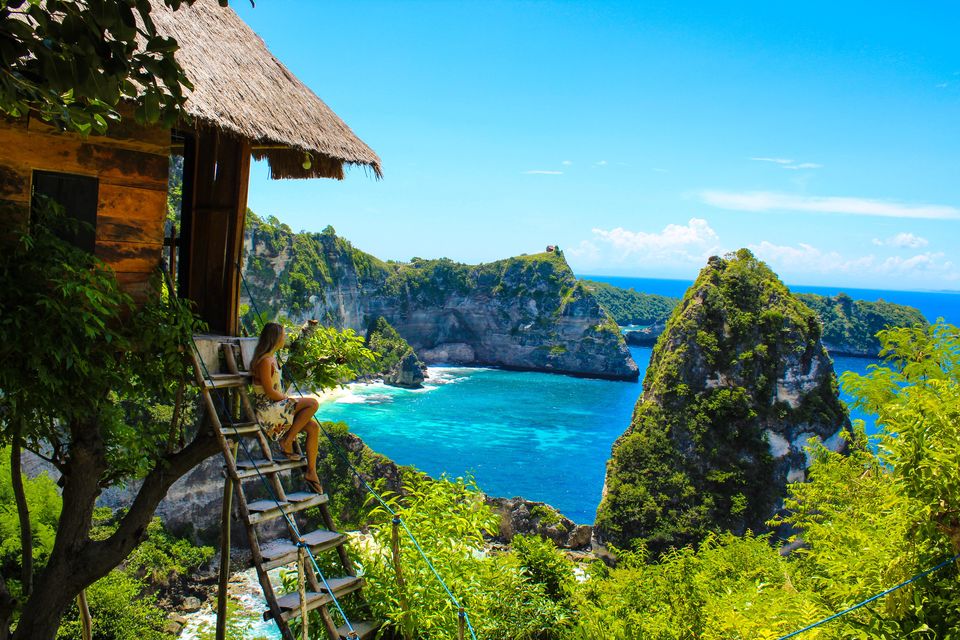 Best things in life are free, or atleast on a sale. And if you don't believe that then you haven't gone on a budget trip yet. I have yet to meet someone like that, who at some point wanted to travel but was broke! And I am in support of those aspiring to see new places yet not want to make a hole in your bank account. You would rather spend on a nice meal than on entry tickets! And Bali has some beautiful locations that you can enjoy completely for free!
A favourite destination for people around the world, Bali is a place where some go to find solace and some go to party. But there's one thing for sure is you can save money while making the most of your time when in this beautiful destination.
Here are 11 best experiences you must have in Bali, and they come for free!
1. Explore Bali's Beaches - Heaven on Earth!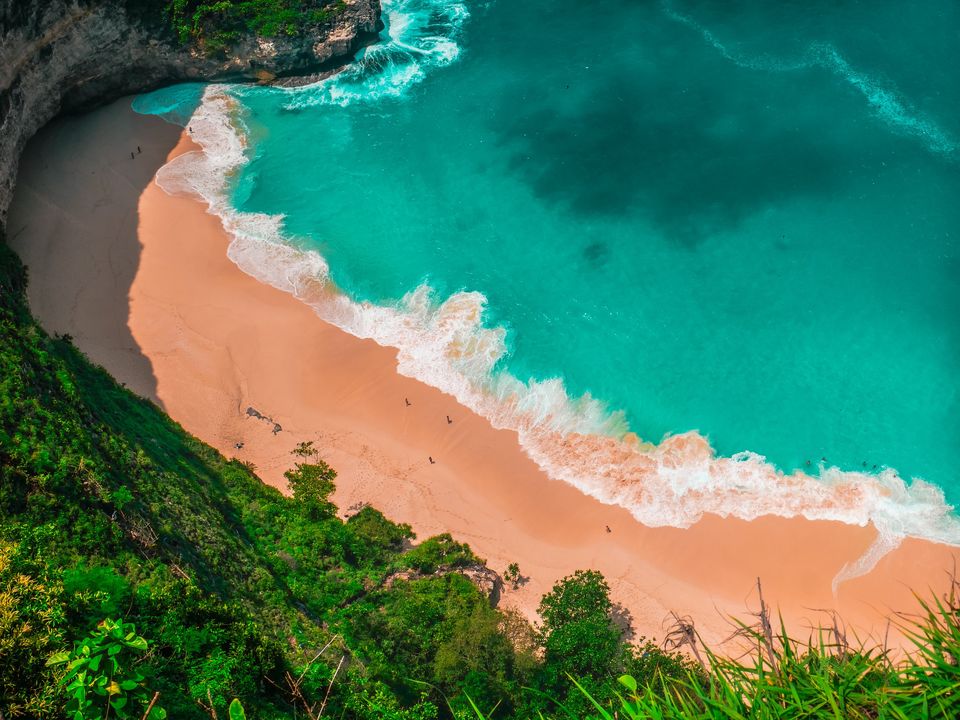 Many beaches like Kuta and Seminyak are free, and many others cost less than half-a-dollar (including parking – the small fee goes to the beach maintenance and development of local community).
2. Secret Getaway at the Angel's Billabong - Nature's Infinity Pool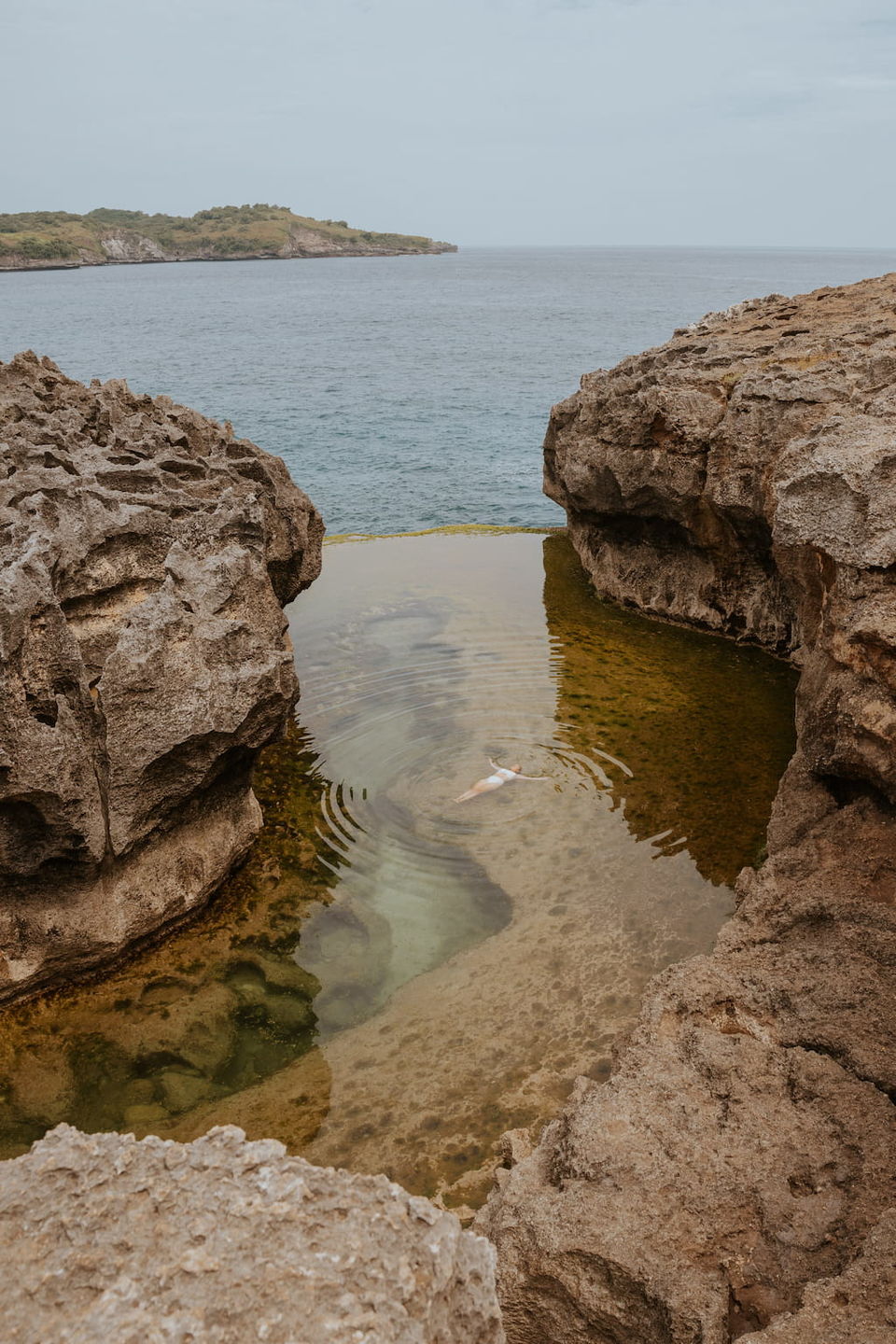 Imagine an infinity pool but completely natural! This secret getaway is not known to many located in Nusa Penida. With emerald hues and crystalline waters, this place should definitely be on your bucket list.
3. Catch the Most Beautiful Sunsets - Salmon Hues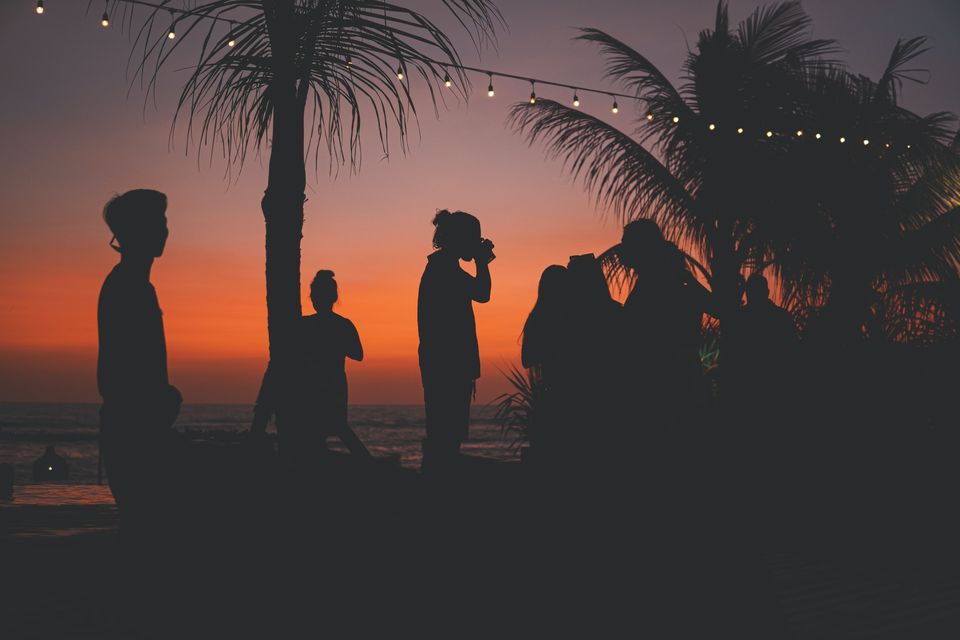 Bali's sunsets are definitely something you shouldn't miss! Simply buy your favourite drinks and snacks and sit by the beach to watch natures show! Western-facing beaches like Uluwatu, Tegal Wangi, Kuta, Seminyak have the best sunsets.
4. Cliff-Jumping and Sliding or Dipping Down the Waterfalls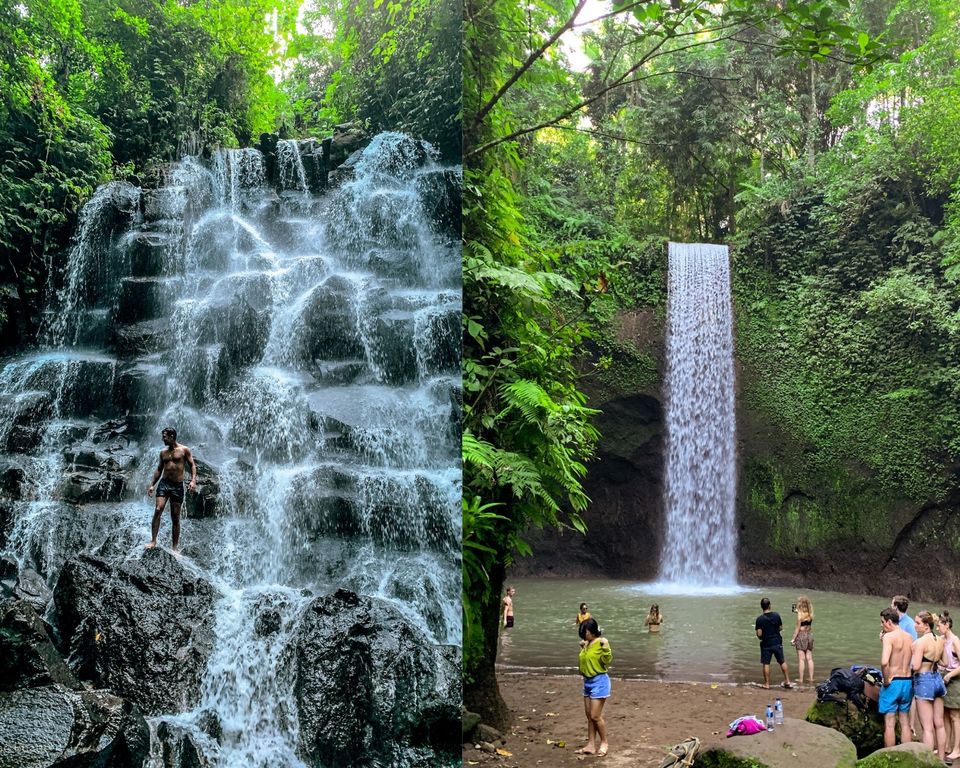 Bali includes numerous waterfalls, each with its own charms. If you want to glide down or jump off the cliff, Aling Aling Waterfall will take you straight into the cool water below. Tegenungan Waterfall, on the other hand, is perfect for swimming and taking enviable pictures.
5. Walk Through a Rice Field - Calm Your Soul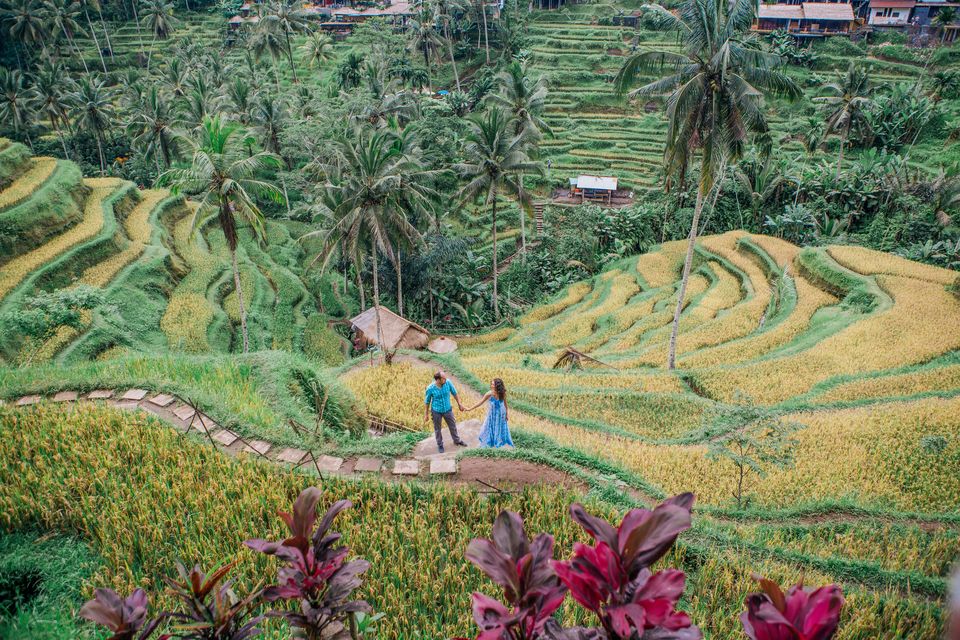 Explore Tegallalang's rice terraces early morning to experience a different side of Bali. This calming activity is free and makes a great backdrop for pictures! In an instance, you'll feel like the green calming sight has washed away your weary eyes from hours of staring at the screen daily. And, yes, taking pictures is still free.
6. Go Hiking - Mountains Are Always Calling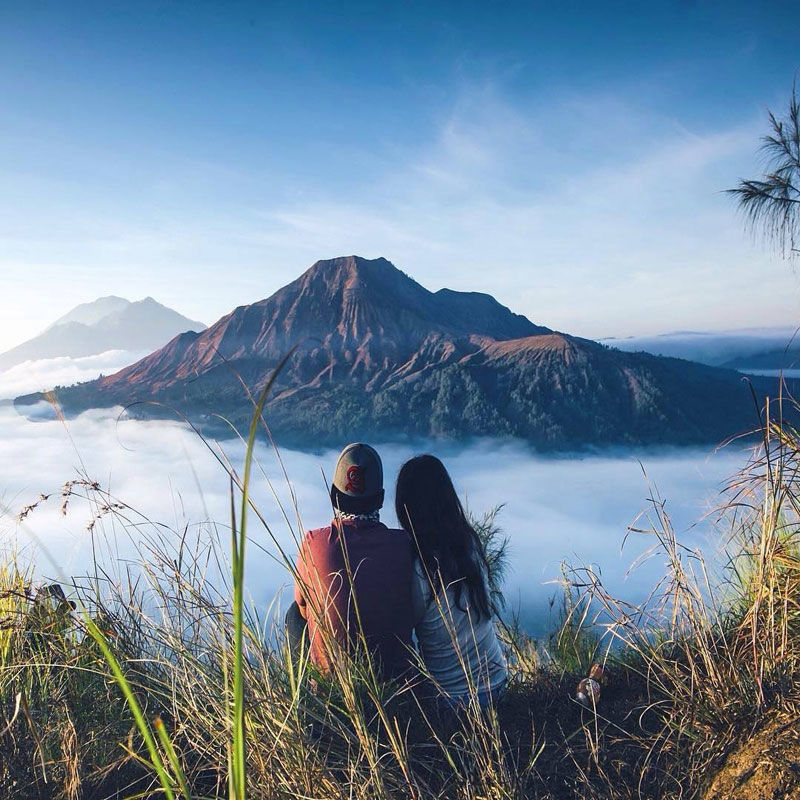 For those nature lovers camping in Bali offers some of the most beautiful landscapes. The tropical paradise has ample of camping sites where you can stay over night to experience the magic on nature. From the highest peak of Mount Agung which take approximately four to five hours, the scenic Bukit Asah, to the secluded Nyang Nyang Beach, you won't be disappointed.
7. Visit the Pura Taman Saraswati Temple in Ubud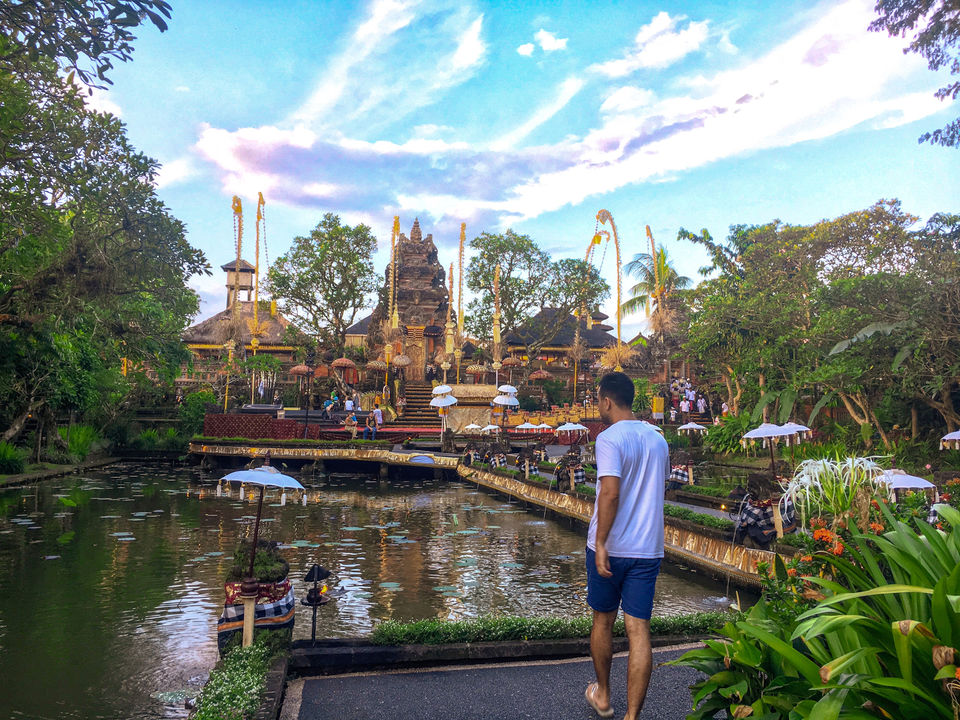 Pura Taman Saraswati is the temple of Bali that honors goddess Saraswati. The temples in Bali are Hindu temples but are still different to those we see in India. Located in the heart of Ubud, you can walk up here anytime of the day.
8. Check out Bali's Most Trendiest Markets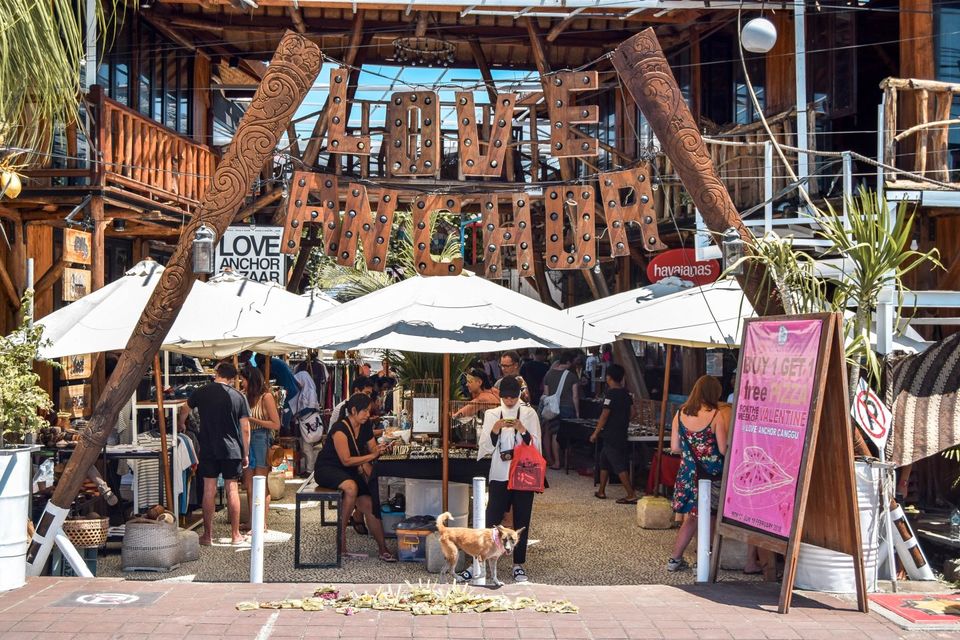 Love Anchor is a hip and eclectic pop up stall market which takes place on weekends. Whereas Samadi Market is a local market which gets organic produce to the stalls, open from 9am-2pm. If you love the bamboo bags that everyone loves to carry, or locally made clothes, visit the Bali Niki Natural Art Market Canggu open everyday from 9am-5pm.
9. Soak in a Natures 'Jacuzzi' on the Tegal Wangi Beach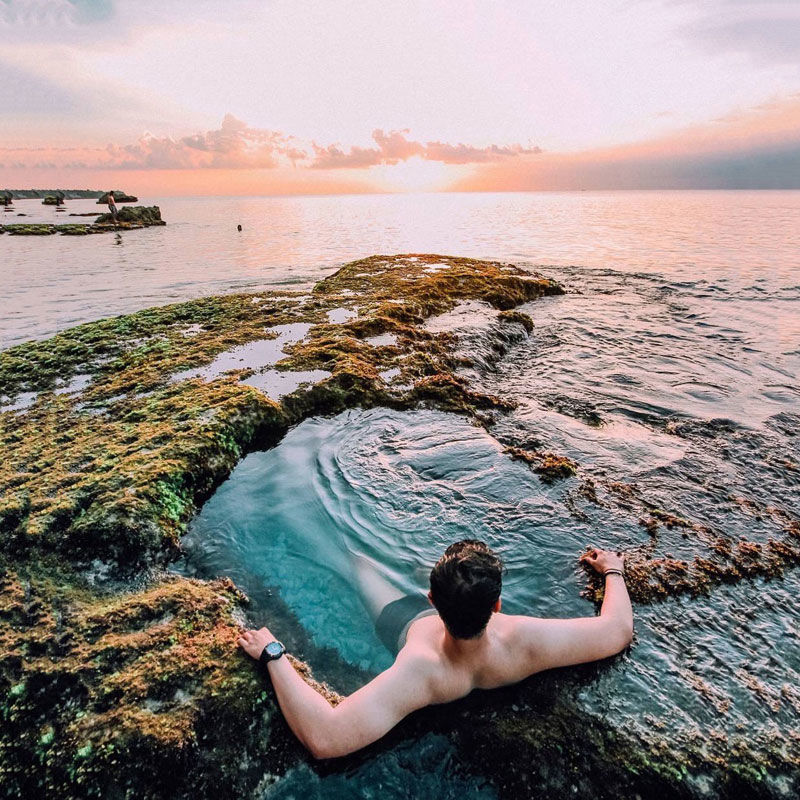 This activity is totally out of the box and soothing to the nerves! The Tegal Wangi beach is utterly romantic, so go and take a dip in the small holes a.k.a natures 'jacuzzi' during the golden hour.
10. The Real Treasure of Suluban Beach
Located in Uluwatu, you might just feel like you are in a movie set. This cave will take you to Uluwatu temple and it is totally worth taking the walk! Oozing with mystical vibes, its nothing less than a wonder, that too for free!
11. Visit the Lotus Lagoon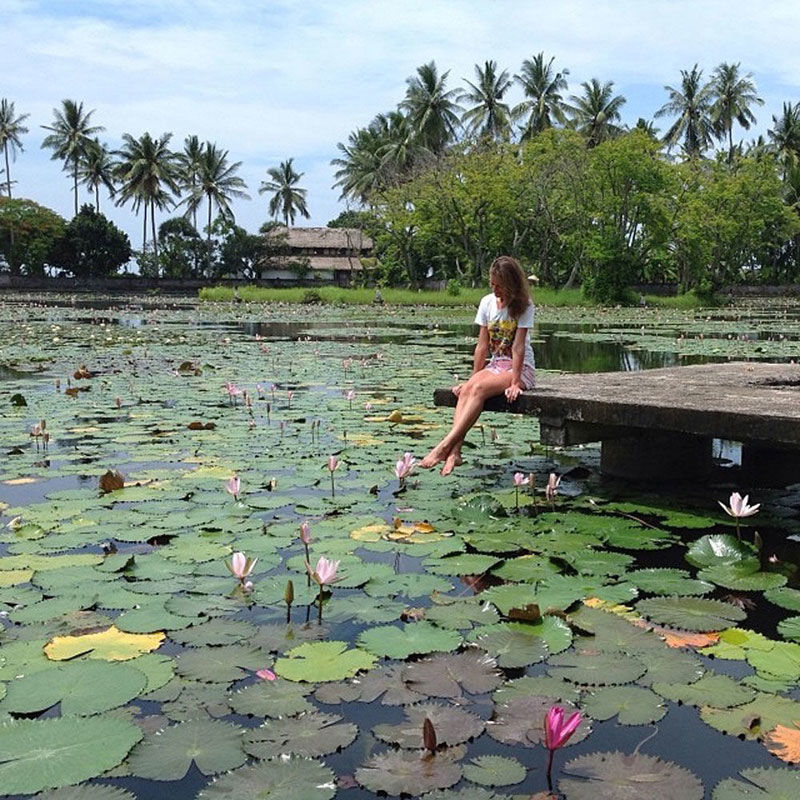 It's a sight you'll definitely want to see, and when you're done, feel free to visit the main town temple. It's supposedly been around since the 11th century), and is conveniently located just opposite the Lotus Lagoon!
So which one are you going to explore when you visit the next time? All of them are amazing and have a unique importance and charm to them. Let me know which one is your favourite in the comments below. For more travel inspirations and stories follow me on Instagram @curlytravelmess.
Ready to travel for free? Earn credits and redeem them on Tripoto's weekend getaways, hotel stays and vacation packages after the pandemic is over!
Think we missed out on something? Tell us about it in the comments below. Or write about it here on Tripoto and earn Tripoto Credits!