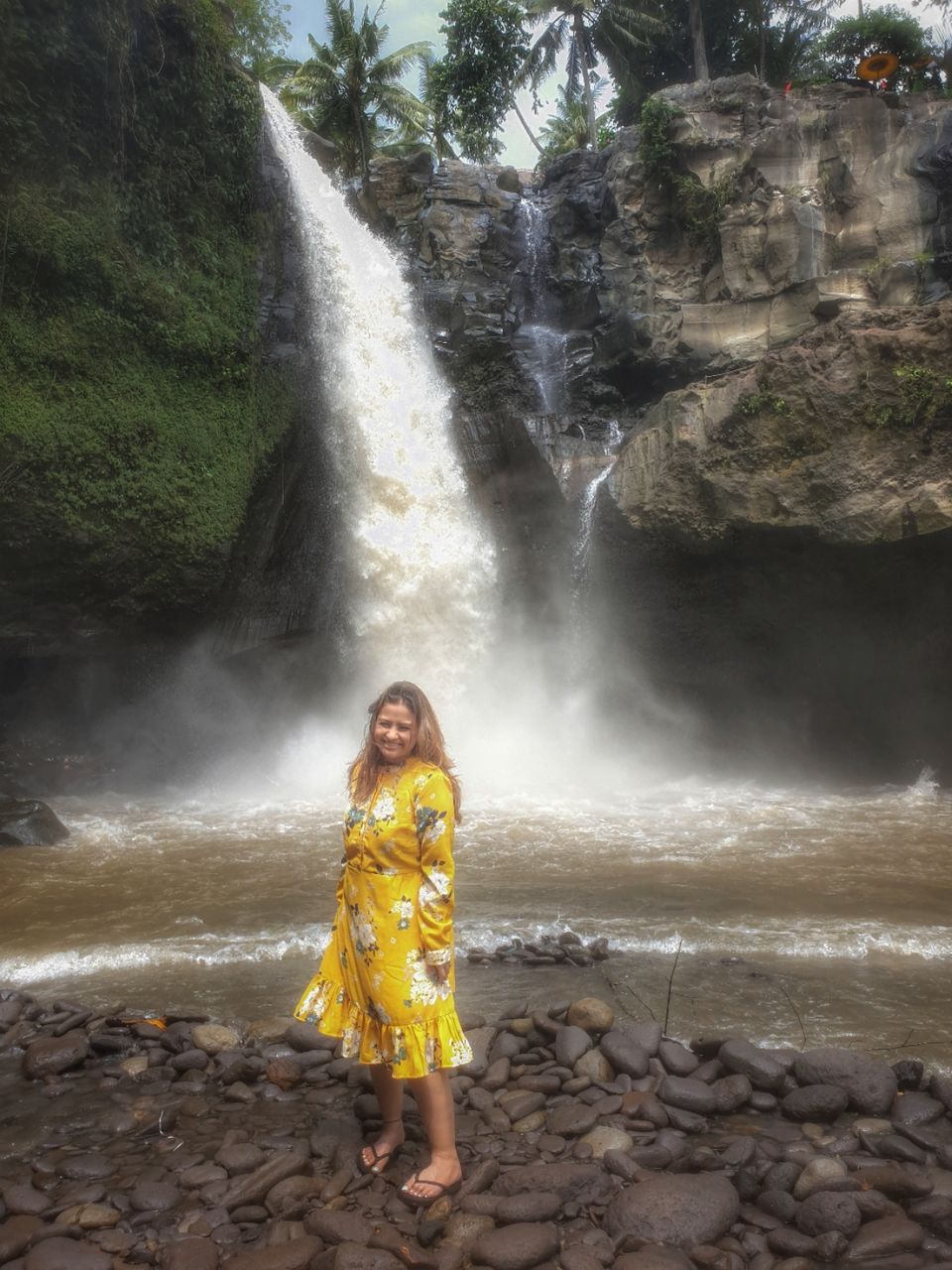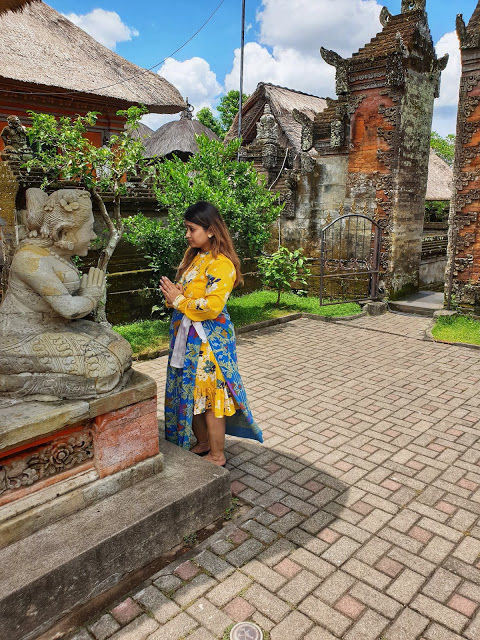 Bali - a magical place, where time stands still marvelling at the Balinese way of life. The beauty leaves a permanent mark in your memory and a piece of your heart is the payment you make. In my case a big piece indeed. It may sound cliched but Bali was on my bucket list since the time I saw the movie Eat Pray Love. For half the lady tourist in Bali are just there for Eating, Praying and Loving the Bali way till date. A decade later though here I finally am, literally joining that list and am I disappointed, on the contrary quite the opposite. I am impressed with Bali's soul on mine for life.
The minimal, calming, peaceful, slow living - beautiful vibe. I can add many adverbs and still it wont do justice to this magic called Bali. So lets leave it at that, some places can only be felt truly.
Honestly, I wasn't going to post, I wasn't going to vlog, this was just meant as an relaxing escape from all and very much deserved at it. However I have been getting so many question about planning the trip and other things from you guys on my photos, so here it is - how I planned my trip and everything you need to know before going to Bali.
My advice before anything, yes even before booking your air tickets is - RESEARCH.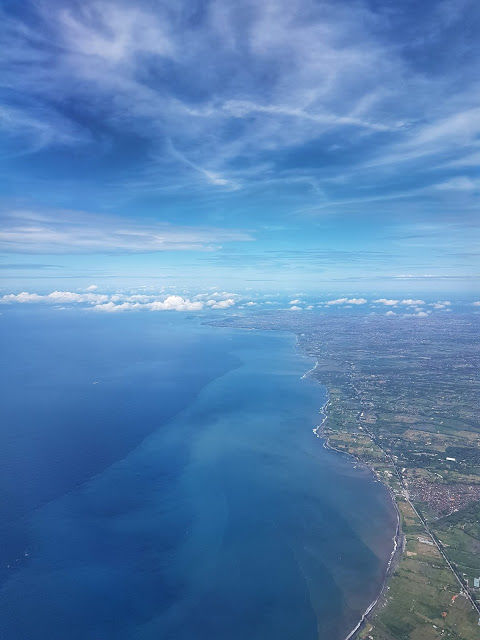 When you want to travel ?
Bali has a tropical, humid and warm climate throughout the year. Having 2 seasons dry and wet. Dry season is between April - September. June to August happens to be the peak season add to that Christmas and New Year.
Rainy season falls between October to March. The sea is rough impacting the quality of water activities a bit. Though it doesn't rain the whole day over here and even when its rainy season it is sunny in Bali. You can do everything in the rainy season except for treks and volcanoes.
The prices are a bit low for accommodations, shopping and you can also get a good deal on your air fare in low season.
So first decide when you want to travel.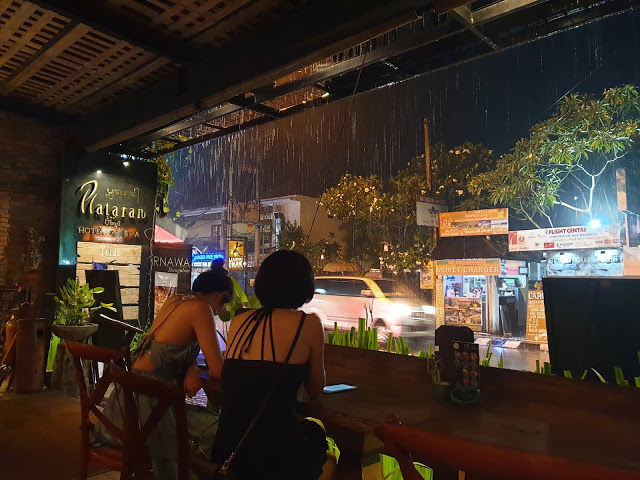 Where in Bali you want to travel ?
You heard me right, now Bali is a mix platter and a damn good one at it. So decide what you enjoy the most and make your favourite platter according to your taste just like a wok.
This volcanic Indonesian island is blessed with the best. Be it volcanoes, springs, waterfalls, beaches, corals, rice paddies, food, temples and believe me more. So you need to know what you want.
The south side is most crowded. Famous regions being Jimbaran, Legian, Kuta, Seminyak, Nusa Dua, Sanur.
Kuta and Seminyak are the party places for the wild at heart (vibe like Goa). The parties go on the whole night and its famous for its lively beaches and nightlife. You can enjoy shopping as well to your hearts content over here.
Tanjung Benoa, Nusa Dua are known for the massive Luxurious Resorts with private beaches. The whole of south coast has numerous water activities to offer and some lovely surfing beaches and two of the most famous temples of Bali - Tanah lot and Uluwatu.
The central Bali mainly Ubud is the cultural hub offering great spas, art, yoga, temples, waterfalls, rice paddies, terraces, Mt Batur. Slow living for the artists and creative at heart.
Canggu is another famous one for a mixed variety of beaches and lovely cafes.
North Bali is less crowded and blessed with beautiful landscapes, waterfalls, dolphin tours.
East Bali is less crowded again and is dominated by Mt Agung, black sand beaches, and the largest and holiest (most important ) Balinese temple Pura Besakih.
West Bali again is less crowded and has pristine beaches, tropical forests and National parks.
So now that you have got an idea about the regions and activities, you can decide the number of days you will like to spend in Bali and where.
Apart from these, the islands in Bali (Gili and Nusa) are beautiful and must see whether you prefer one day trip or you want to stay for a couple of days - its all up to you, in travel there is nothing wrong or right - its kind of tailor made suit stitched according to your body.
Apart from this do your individual research on the specific part in Bali you would want to visit and attractions there.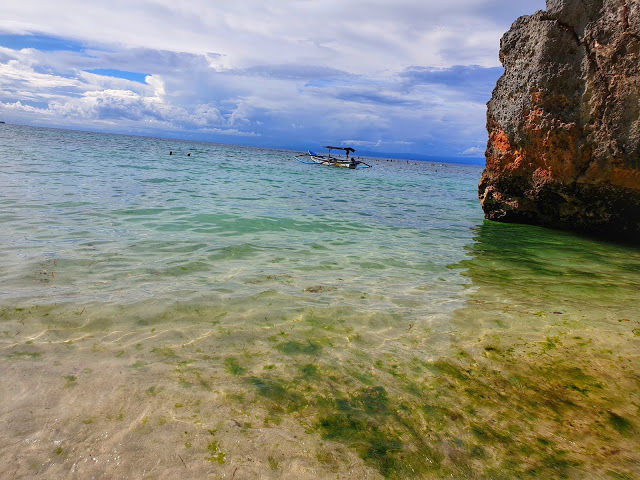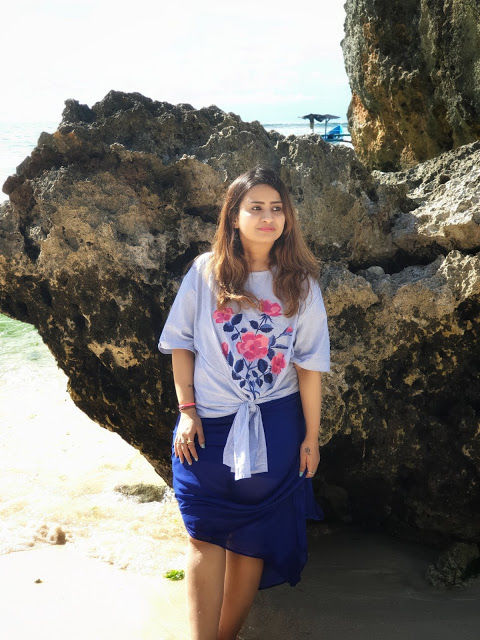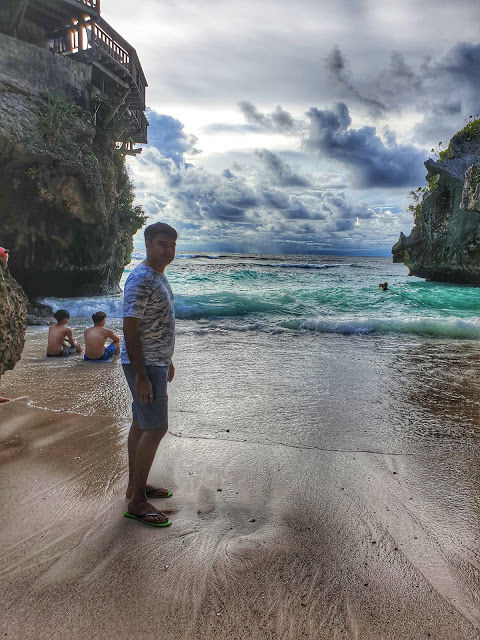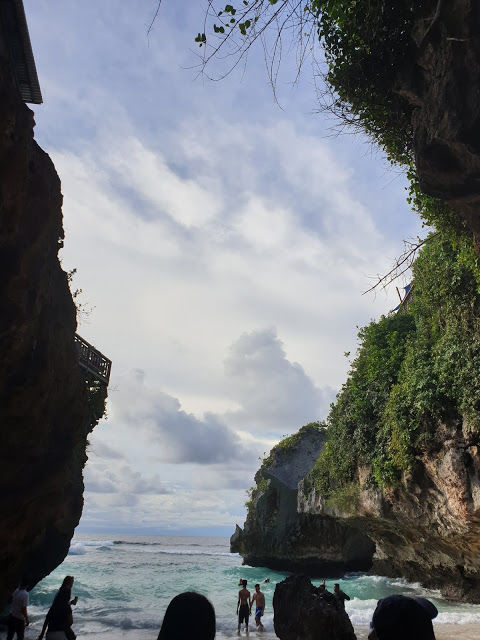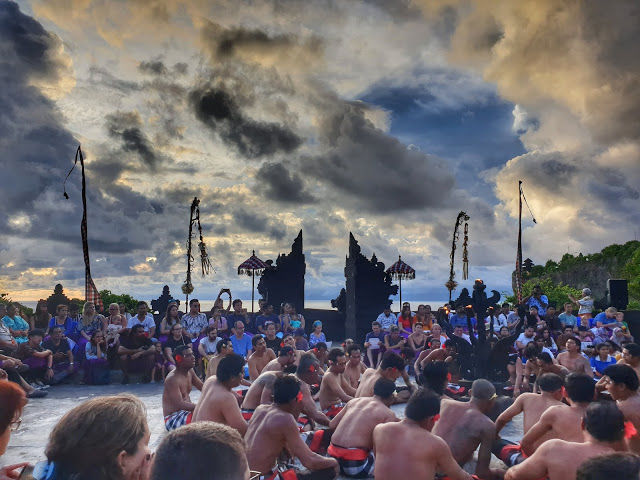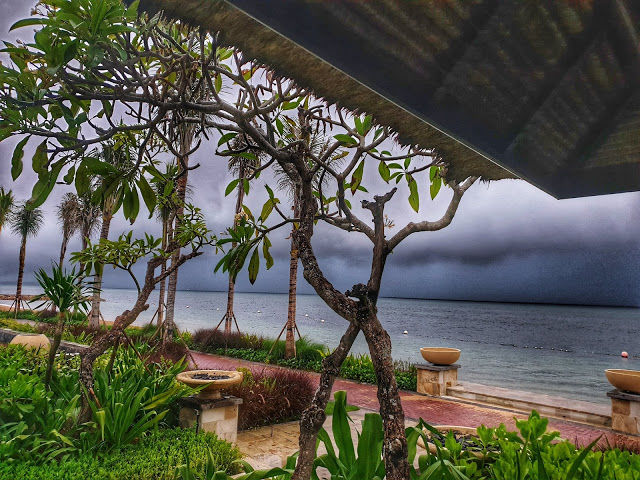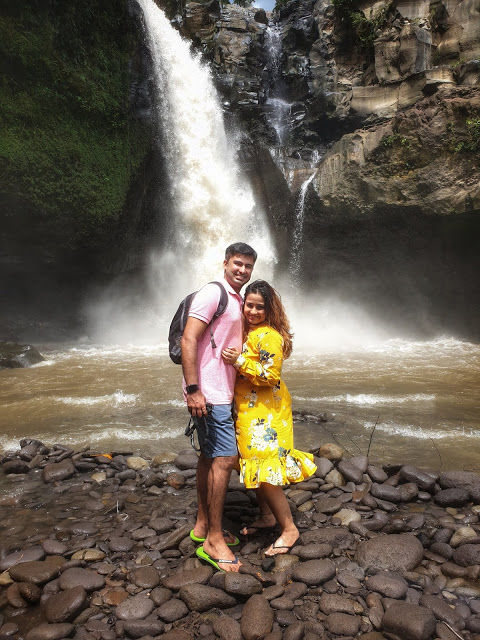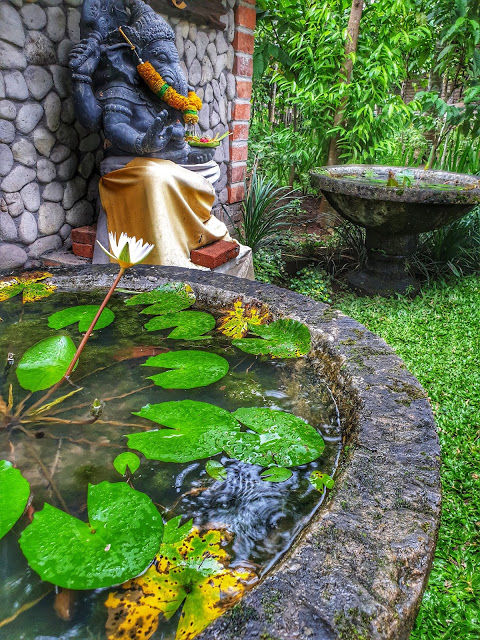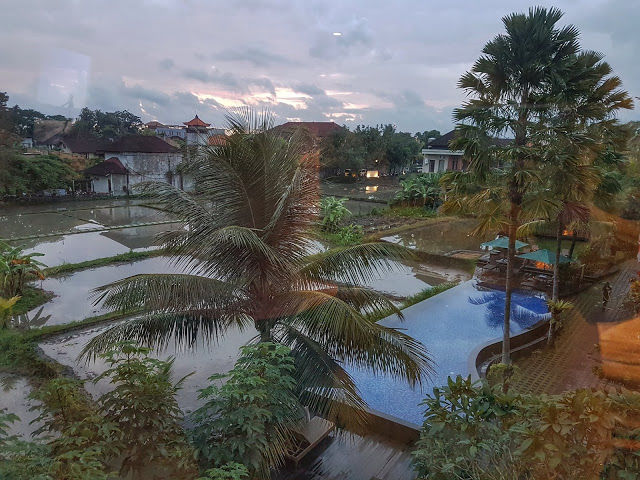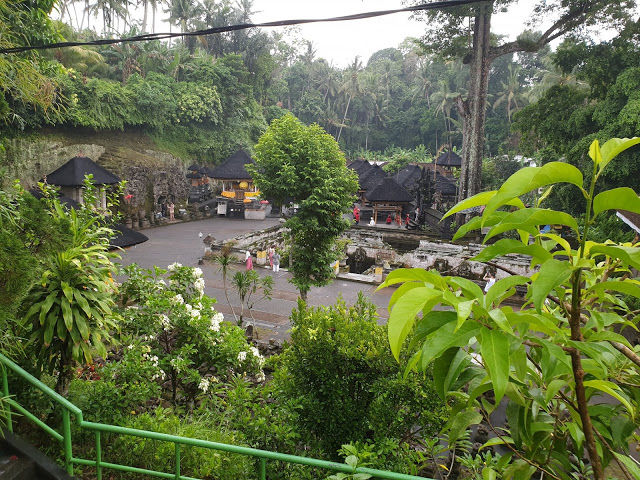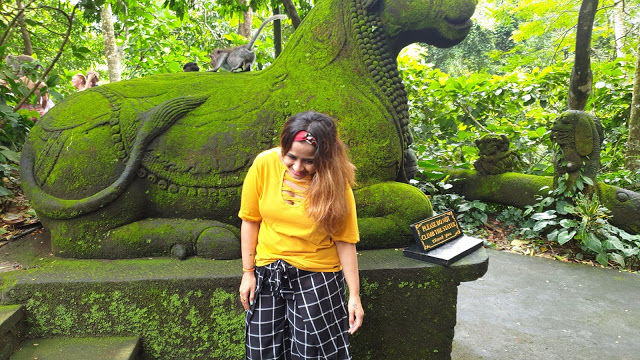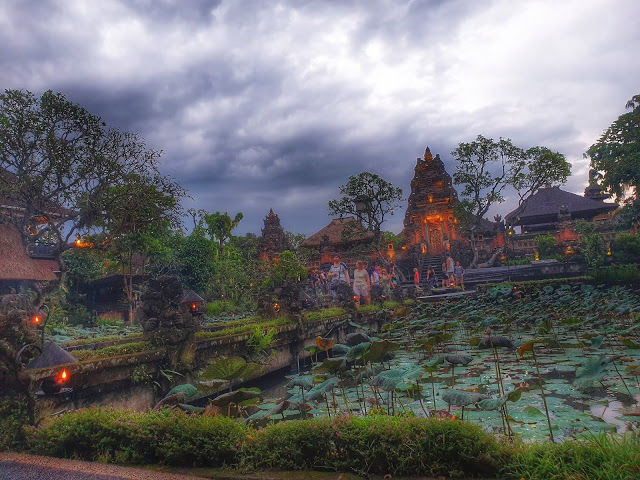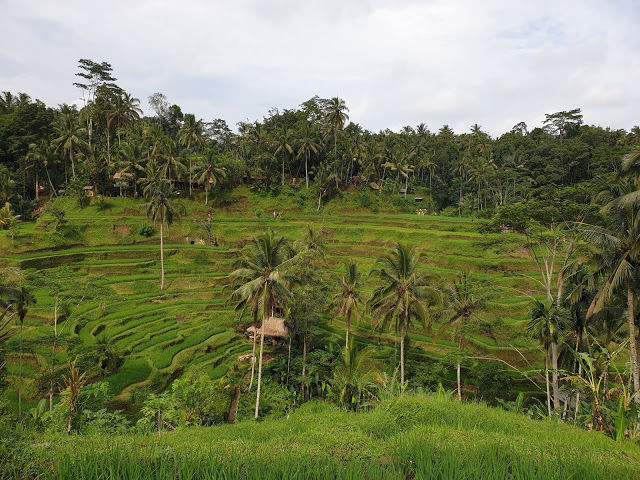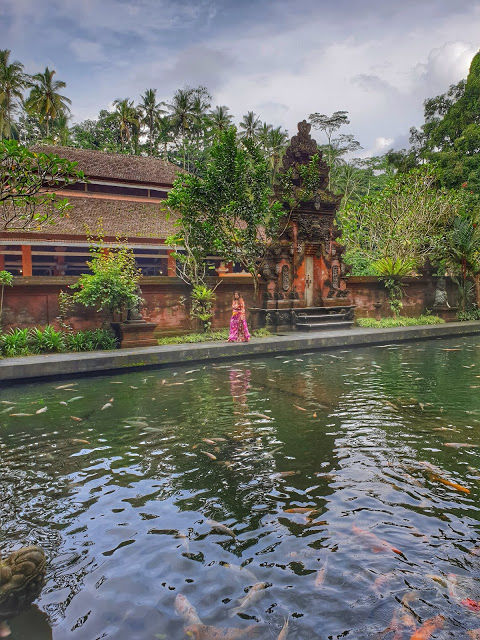 Book your air tickets as early as possible at least 4-6 months to get good deals. We booked our tickets and after a month there was this huge airfare deal going on which was giving half the rate. Does happen, keep your eyes open for such ones but book them as early. Another thing there are like really cheap tickets to Bali if you have only carry on luggage. Its a deal if you can travel light, you can purchase extra stuff over there in case you need, toiletries, jumpsuits, shirts, pyjamas, trousers are great on the local market and not so expensive. Honestly we didn't take this deal, may be next time who knows.
Visas are free on arrival (for 30 days)for 140 countries and completely hassle free its more or less just stamps at immigration. The procedure to extend your visas if required is also quite easy.
Trust me when I say Bali will spoil you with its hospitality. You have a vast range to chose from Luxurious properties, boutique stays, resorts, air BnB, home stays, villas, your very own paddy field cottages and more. Sky is the limit or should I say just the starting. Based on your mood, vacation and what kind of traveller you are book your stay.
If you are staying for long definitely go in for a cottage in the paddies or your very own villa to bask in the Bali beauty. If you want to stay centrally, then go in for the huge number of hotels and BnBs In the area. Check the reviews and you will definitely get what you looking for. On a romantic getaway head to one of the amazing resorts which are prettier than pretty and would provide you with your own little Balinese sanctuary with all the comforts at your fingertips.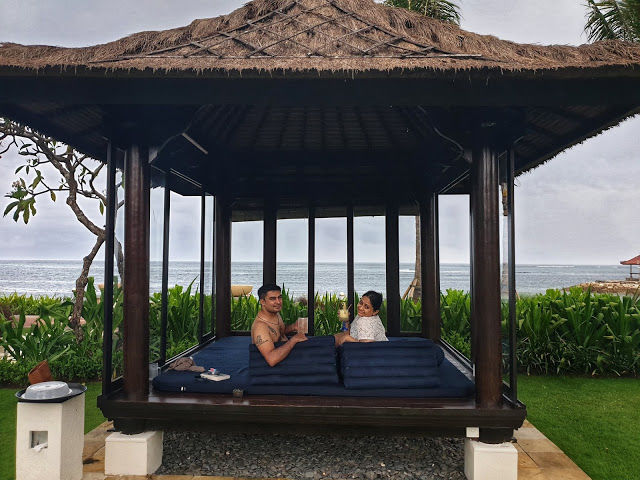 Bali zooms by on a bike - yes bikes are a big way to travel in Bali and a faster one too. There are bikes almost everywhere and its quite travel friendly. You will see a crazy amount of bikes in Bali.
So go ahead rent one, its the best way to see Bali and quite easy. Having said that you can rent a car or drive your own but keeping in mind the roads and traffic in Bali I will strongly suggest you steer clear of driving any cars. You can rent a car, its quite vfm and available easily.
There are a lot of tour providers at less than every 100 mts. Bali runs on tourism. So almost everyone doubles up as a tour guide and they certainly do a good job.
The hotel you are staying at can arrange for a car for the airport drop or anywhere you want to go. There are a lot of tour providers who will give you the car for 10 hours at a reasonable price, which is really great. The drivers always have tour guide books handy so whatever you want to do they can be your man. You can also book tours online, we booked some of ours by Klook and some locally from the local drivers and believe me all were great. Dm me directly for the phone numbers of these drivers and they can arrange everything for you. (I am no where in the middle, I have used their services and found them more than satisfactory and hence passing on the number to benefit them as well as you, this is in no way a sponsored post, just sharing my knowledge and experience) most of the booking and tour business in Bali works on wats app, that easy.
An airport transfer from airport to central Ubud cost about Rs 1500 - 2000 approx. locally.
There are also private shuttles and buses which are very cheap from the central Ubud.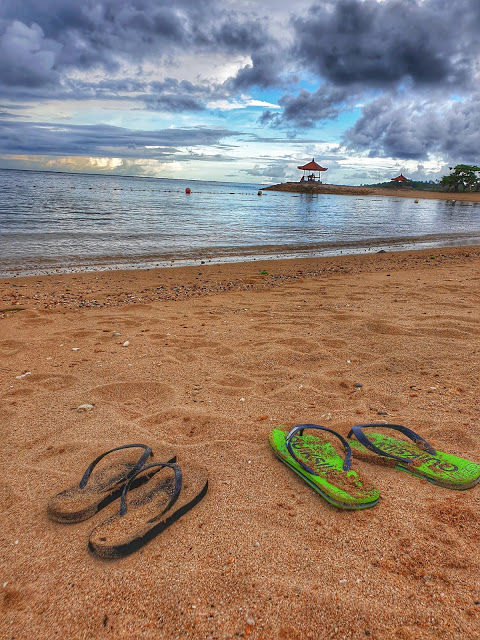 Money changers are easy to find in Bali on your way from the airport in any region and are located almost everywhere.
Needless to say the airports have a higher rate.
Go only to the authorised money changers and not to places who say authorised no commission and look a bit dodgy (there are some scams ).
Always recount the money no matter what.
Apart from this, its a cake walk, just stay sharp always when you travel and there's nothing to worry.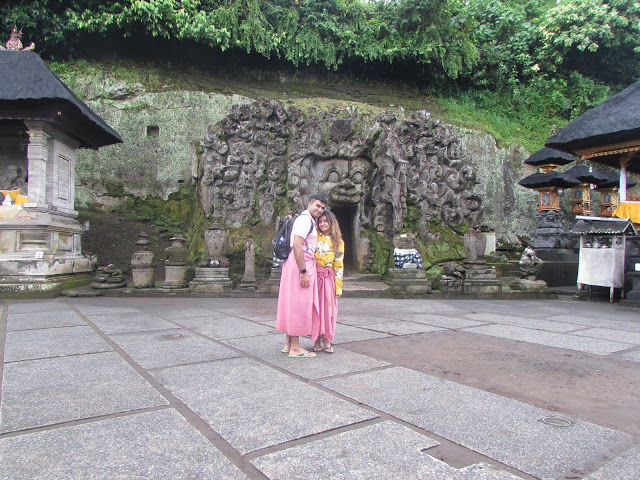 So these were the things you should know before visiting Bali.
I would suggest of staying a minimum week to at least get a glimpse of Bali.
If you are a beach person you can do 4n in south of Bali and 2n in Ubud.
If you love the quaintness, spend more time in Ubud.
You could also do 3 nights in south 2 nights in Ubud and 1 day trip to any of the islands or towards the mountains for some adventurous hikes.
Decide on the places you want to visit and things you want to see, the experiences you want to have and planning will be that much easier.
We were there for 3 nights in south and 5 nights in Ubud. I wish we had more time and I could have covered the islands and some other things but that's kept for the next trip. This was a strictly relaxing leisurely vacation and we made the most of it (we happen to be leisurely travellers / explorers and don't like to rush, life is all about slow living and cherished experiences ). Do let me know if you would like me to share our itinerary or any other things you would like to know about Bali. I will be doing separate posts for shopping, experience and people and culture, do let me know what you would like to read. Bali vlog too coming soon. So stay tuned to the channel.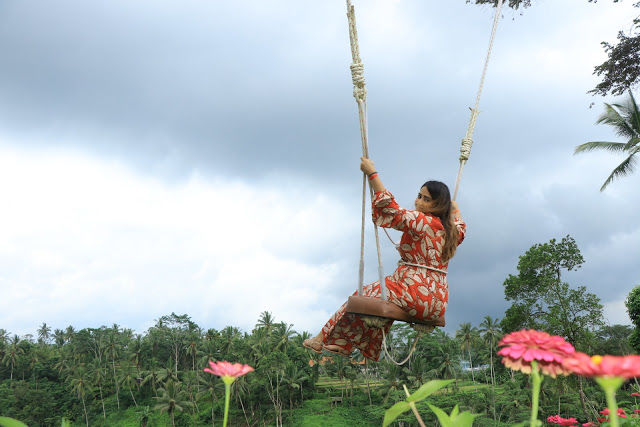 Happy Planning and travelling ????
click to check out my Bali Vlog above
#bali #balitravel #indonesia #Ubud https://youtu.be/Xg57ykXIaUU