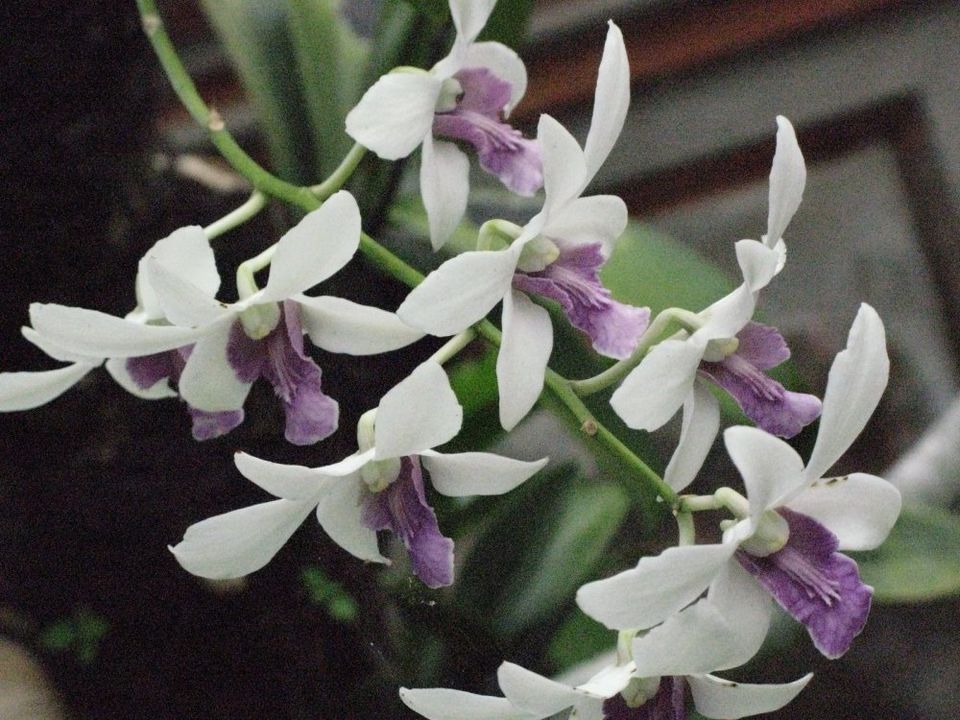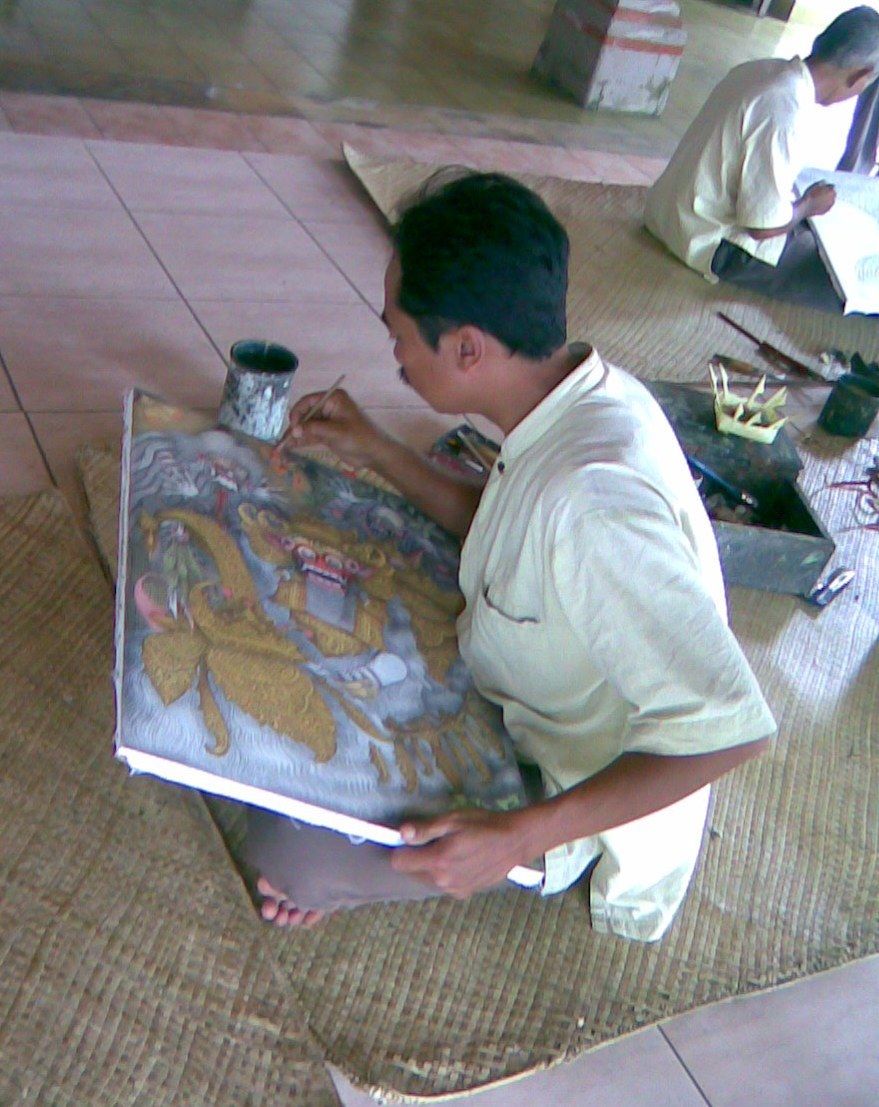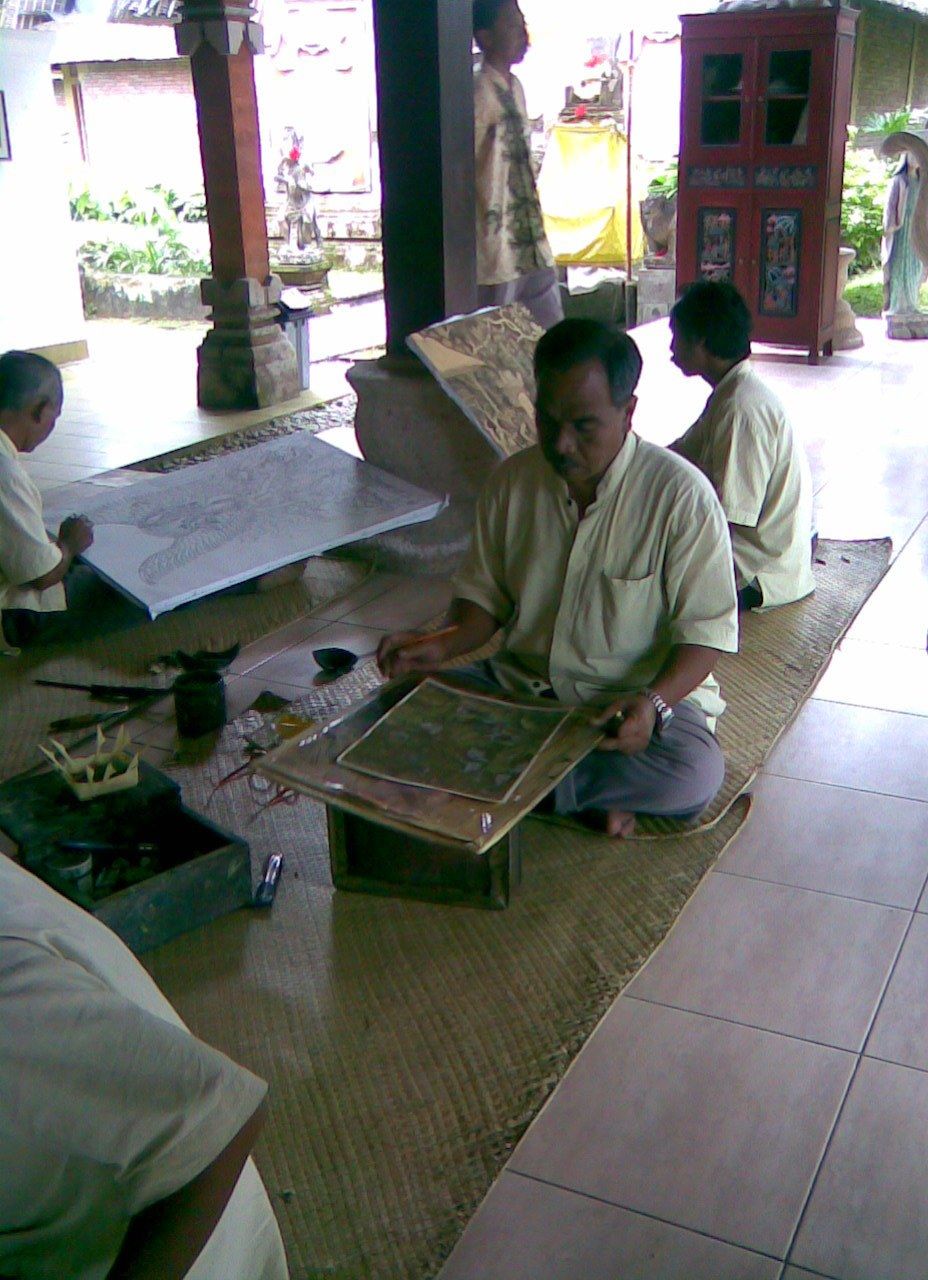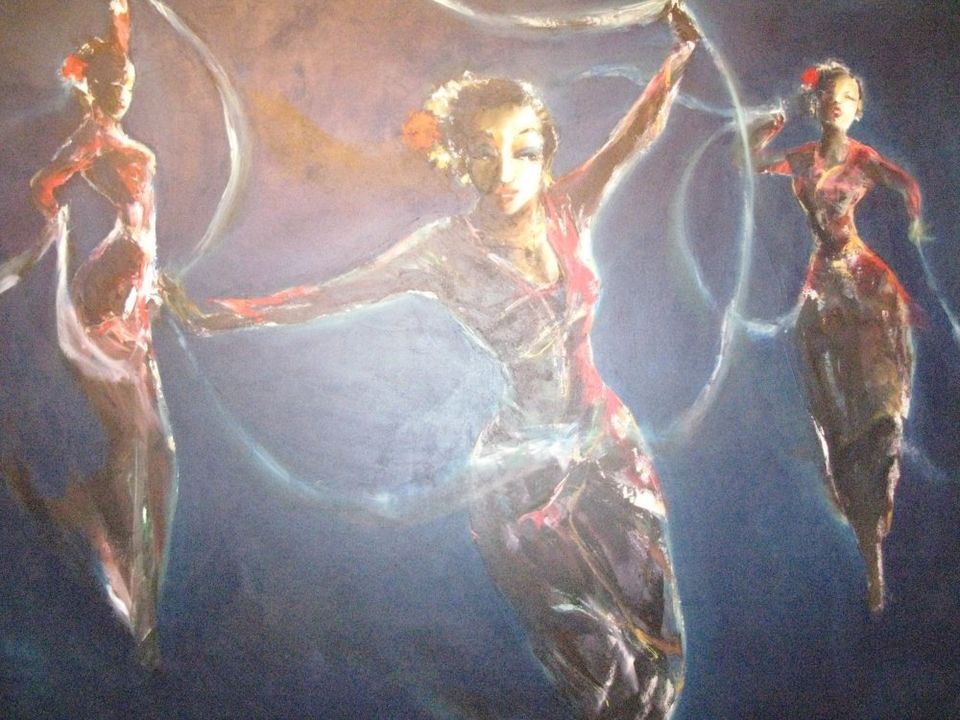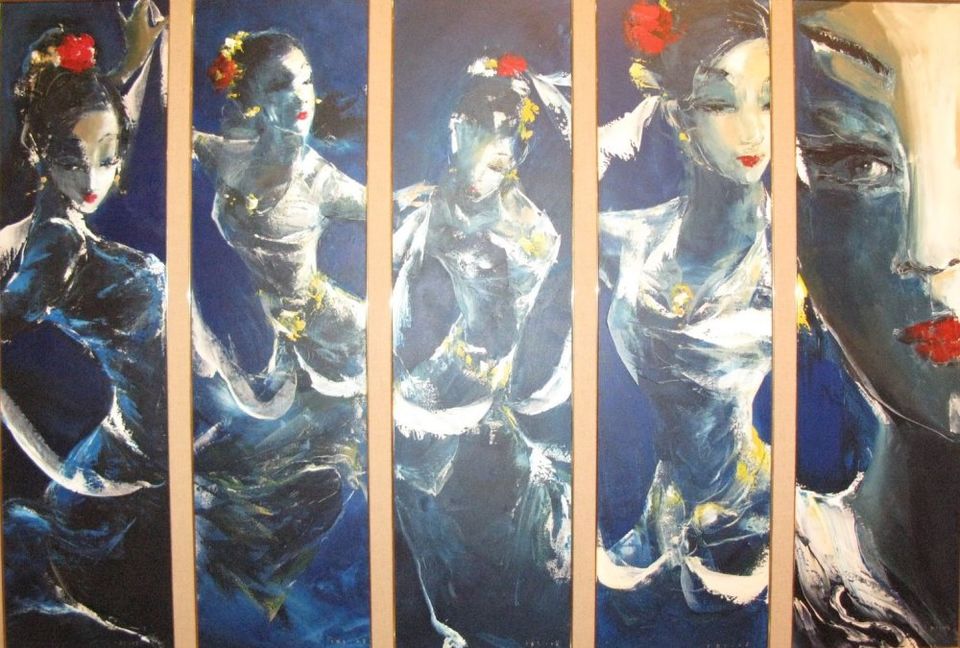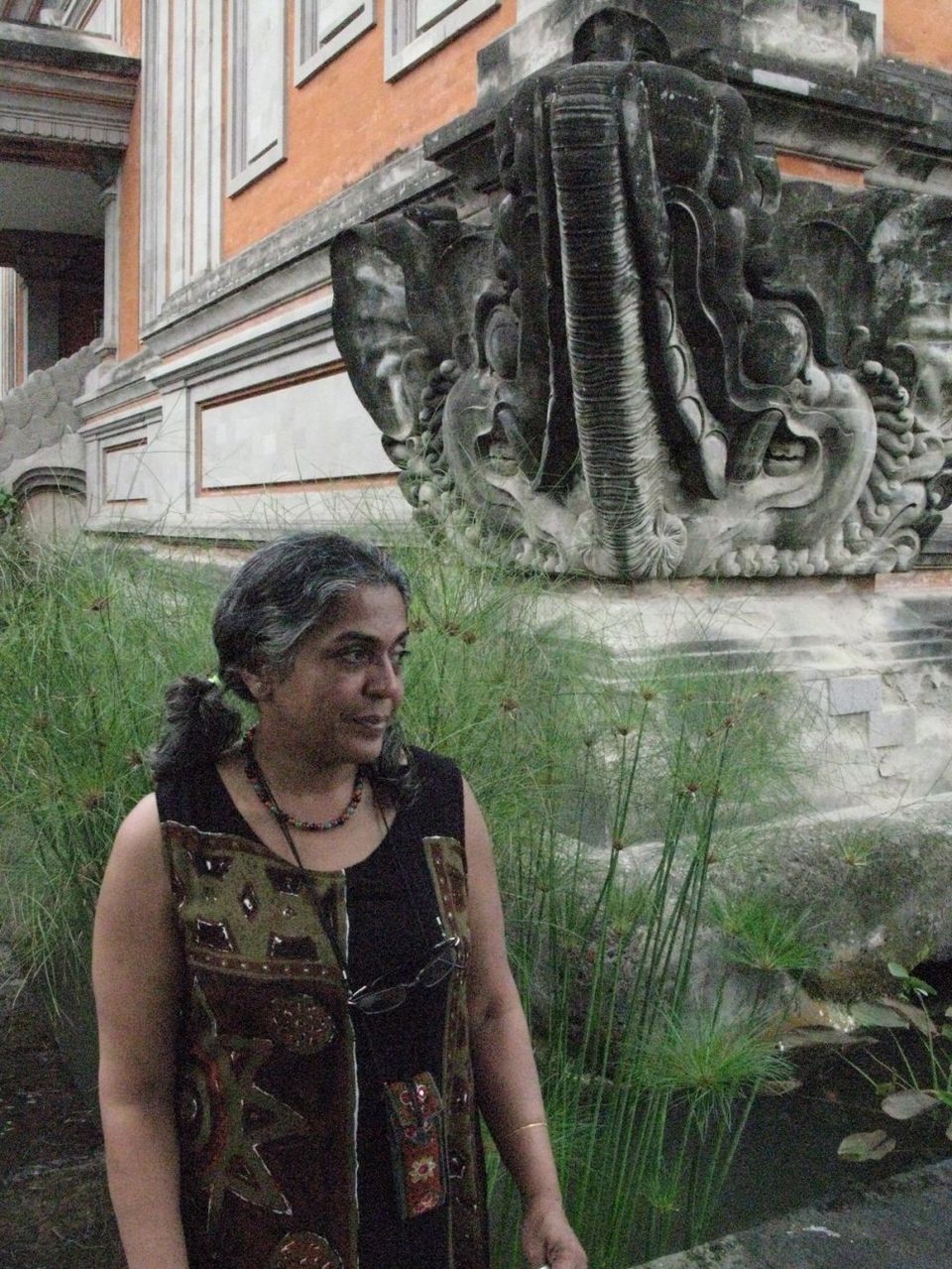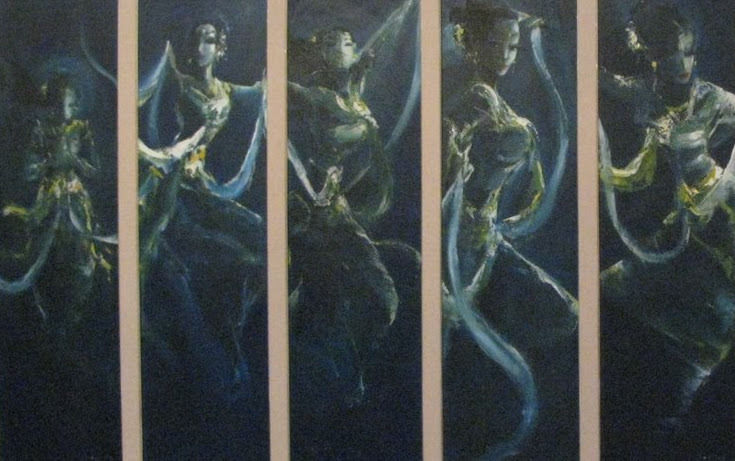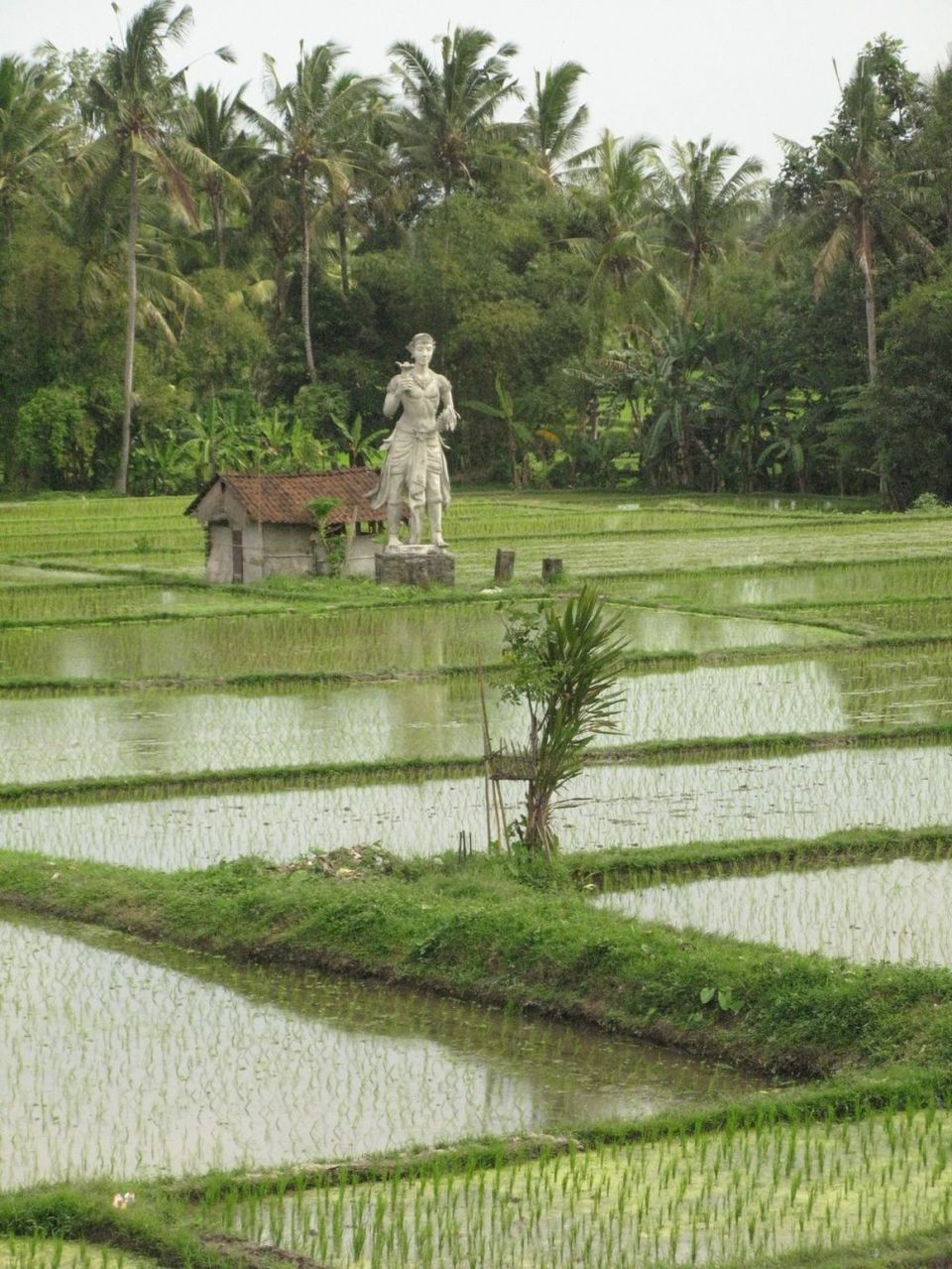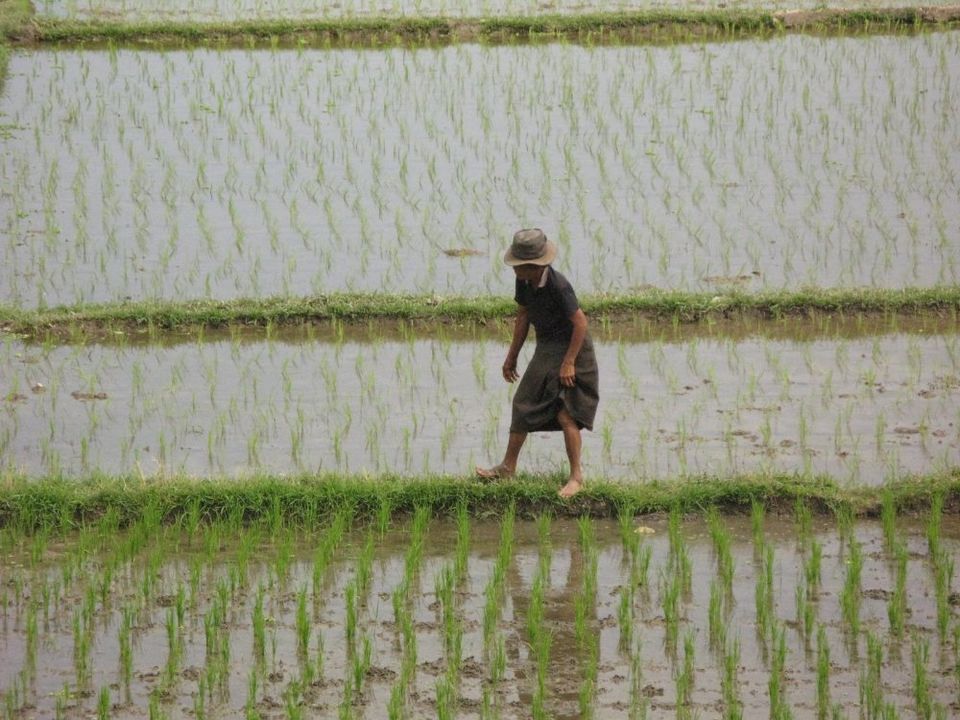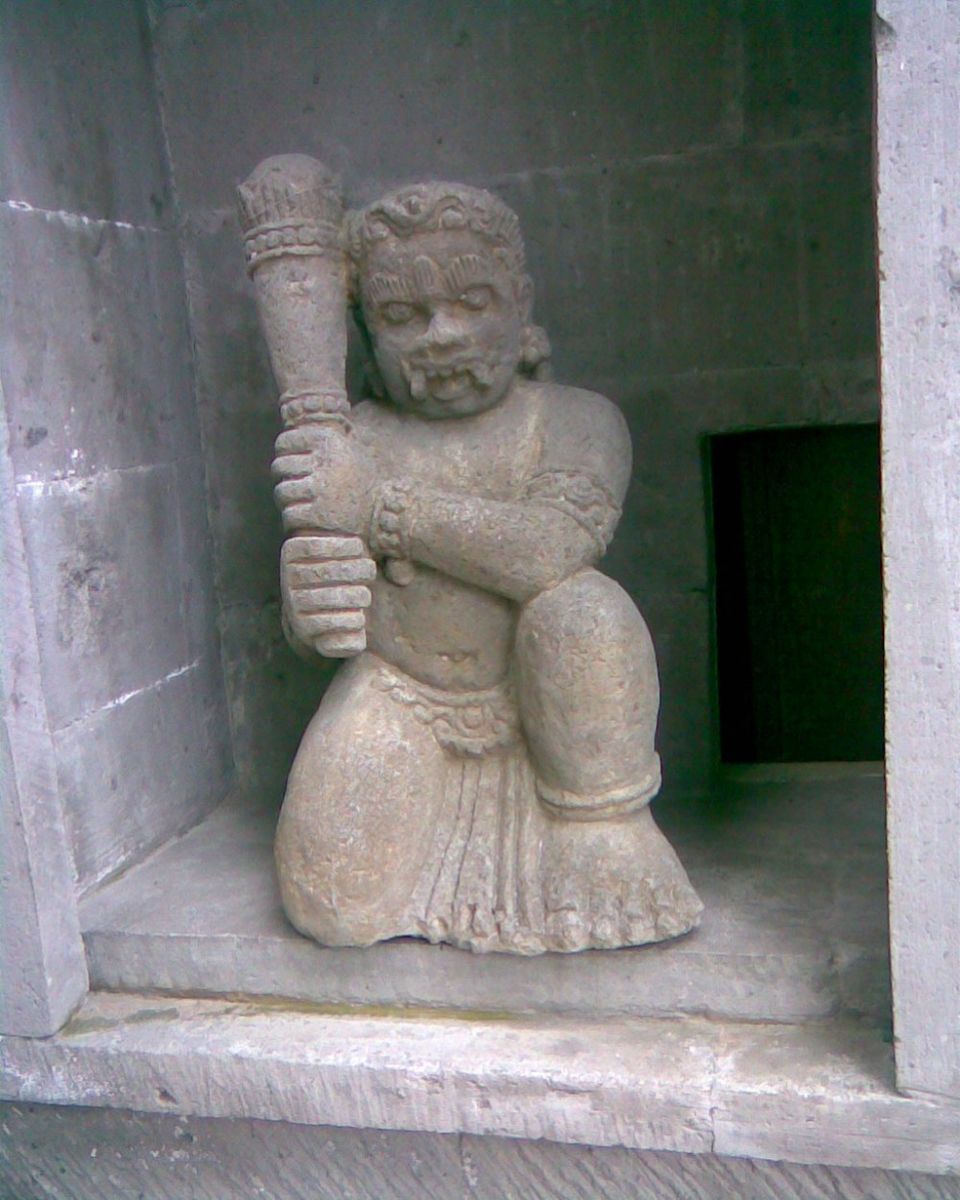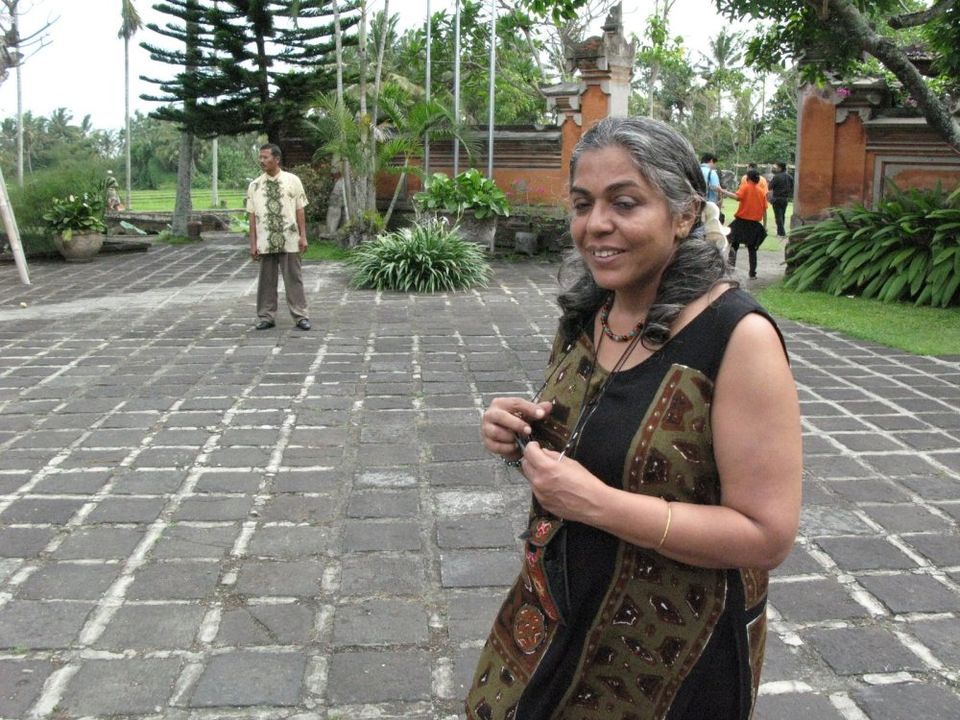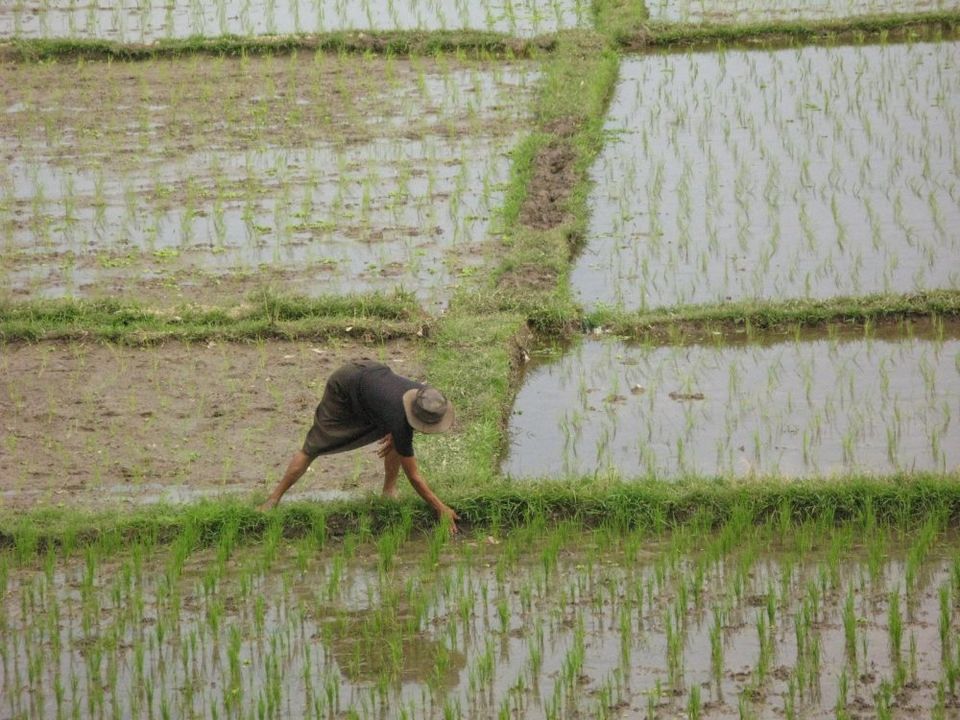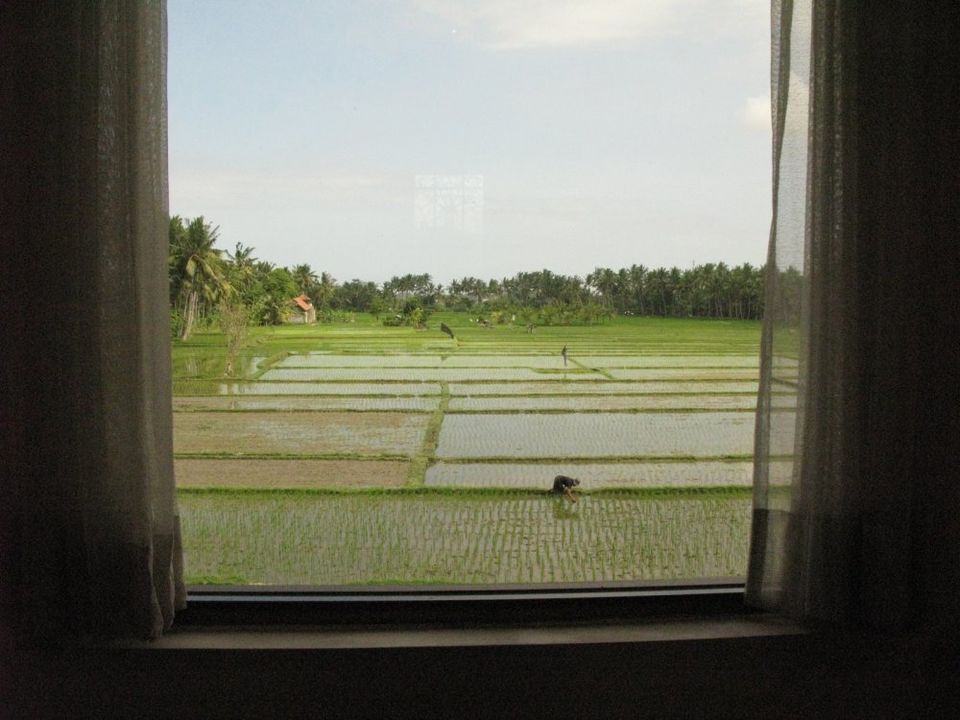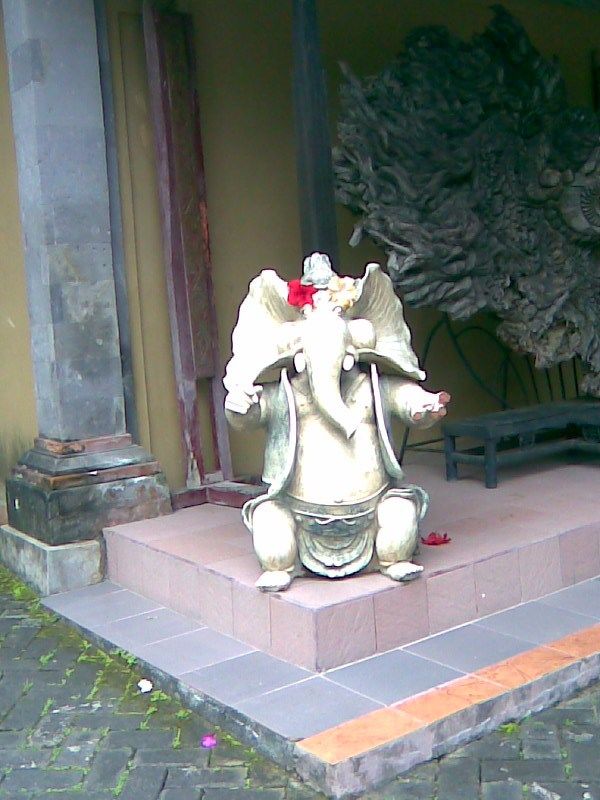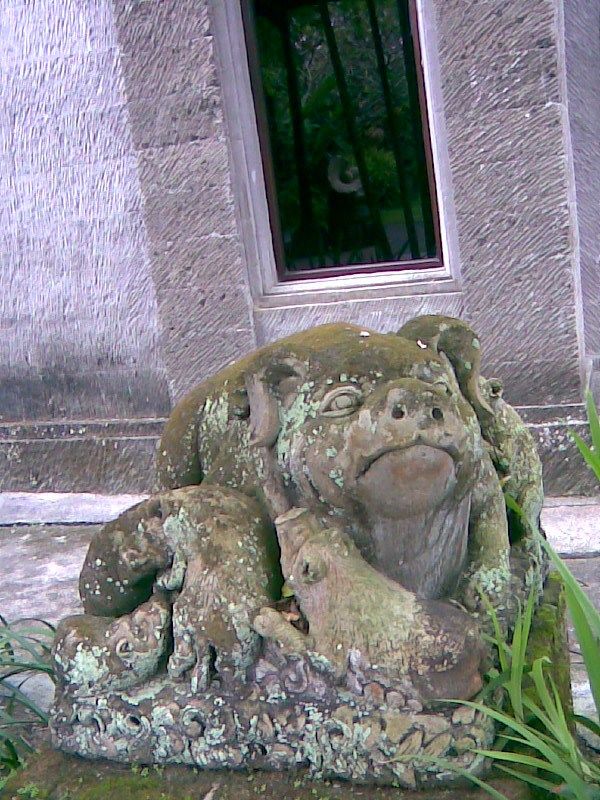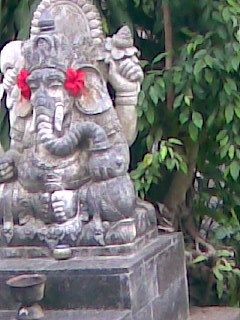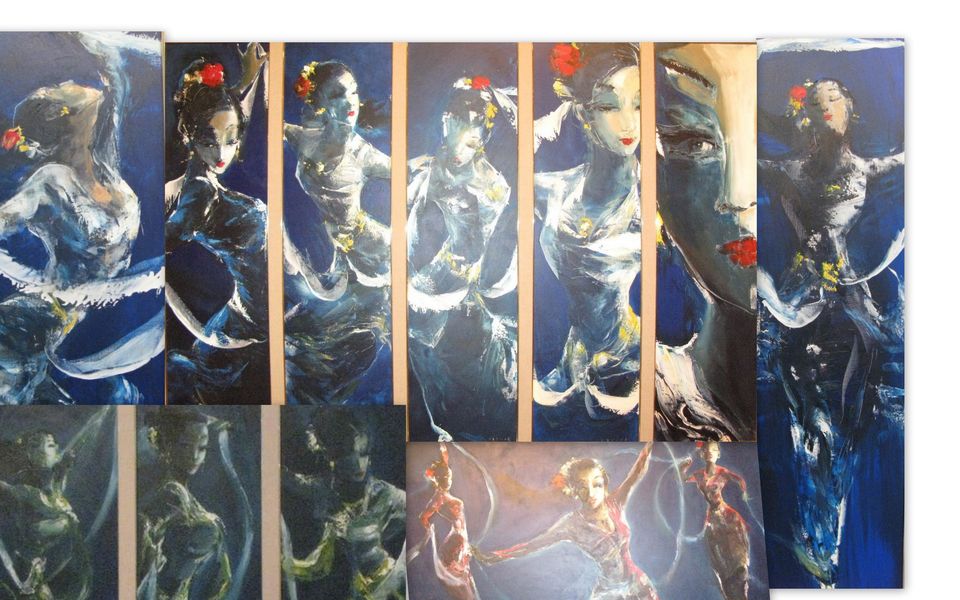 Bali, July, 2008
A visit to the Museum Rudana formed part of a day's tour.
We were staying at the Westin, Nusa Dua. This was an organised trip and we were all taken around.
Influences from the mythology of the Indian sub-continent are present everywhere in Indonesia and, most especially, in Bali. Thus, it was no surprise to see many stone statues of Indian gods even as we entered.
Design Founder Nyoman Rudana used the concept of Tri Hita Karana, art's contribution to public wellbeing, to dream up a building combining space and environment, internal and external, including management, staff, the collection and other factors. It is serene and conducive to the enjoyment of art.
Three stories tall, the building embodies Balinese architecture. Philosophically, it expresses Tri Angga, the three parts of the human body (head, trunk, legs) and Tri Manggala by which a compound is divided into three sections (inner, middle, and outer ). It also symbolises Tri Loka or the concept of the universe as divided into bur, bwah, swah (worlds beneath, intermediate and above).
The outer walls symbolise the Indonesian national flag: red (bricks) and white (sandstone).
Not all the idols were easily identifiable to me. I would dearly have loved to have had someone around to tell me legends of local deities and guardian spirits.
In India, it is common to find Dwarapalakas, guardian deities. These can be found at the borders of small towns, outside temples and so on.
What won my heart most was the collection of beautiful paintings displayed in a lofty spacious room where the window overlooked green paddy fields, almost as if reality were another beautiful painting on the wall.
Displays This was the outside. I then turned inwards and was lost in swirling lines, colours, a world of dancers on canvas.
I loved the paintings on display. I now read that the entrance fee is high, but includes a free drink and a souvenir from the foundation. We did not get any such thing, I think!
Emerging out of the gallery, we encounter a small group of artists busy at work.
Out of the Way The museum is in a rather remote location and not easily accessible. All in all, it may not be on a must-visit list if you are on a short vacation. Also, Ubud, Bali, where it is located, has many other great places to visit. It will be a good choice if you have your own transport and can spend a day or two in Ubud.
When in Bali, do the Ubud thing Whether or not you visit Rudana, Ubud will offer many chances to shop, see lots of monkeys and plenty of other, more commercial,art galleries.
And so I left but Bali tends to fragrance memories every now and again.
This post was originally published on 'Tales from Travels'.
Set amid green paddy fields, this quaint museum is a window on Indonesian art.