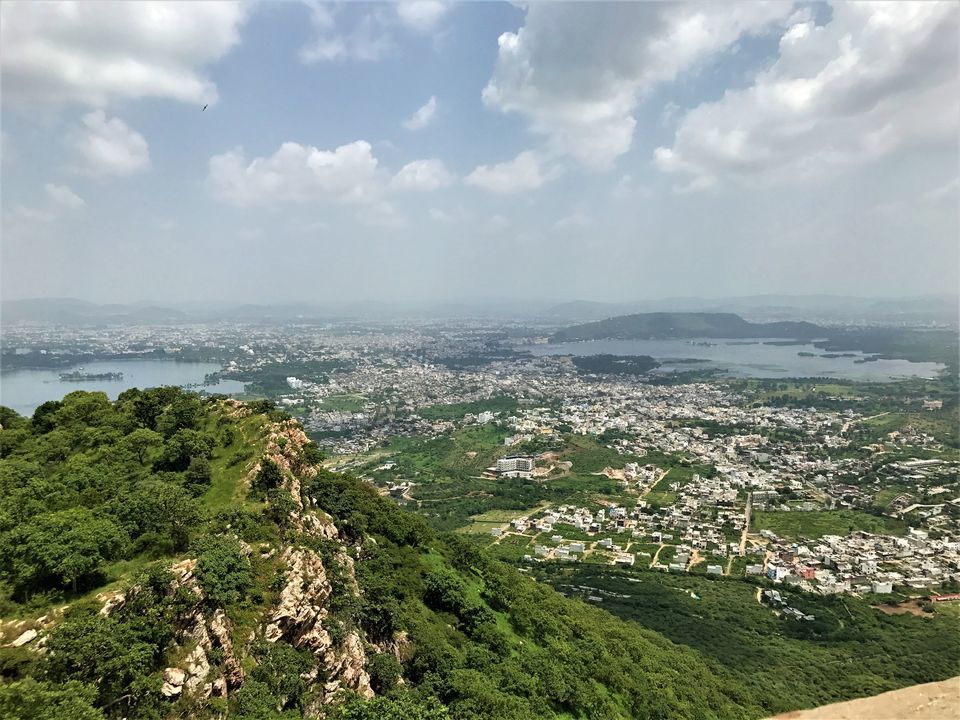 Love wrapped inside a royal cloth tied gracefully with beauty, that's Udaipur for you. When it comes to romantic destinations, stunning landscapes and food to die for, it's hard to beat Udaipur. I landed at Maharana pratap airport, which is 24km's from main city. You can reach the city with prepaid cabs or OLA. I paid Rs.400 for a prepaid cab, which was a decent price given the remote location of airport. Though the nearest village to airport(2kms) "Dabok" is connected to the city by a state bus but still, cab is the best bet. A smooth 30 minute drive from airport, gasping the beauty of Rajasthan and before you even know, you are there at what's called "The Venice of the West".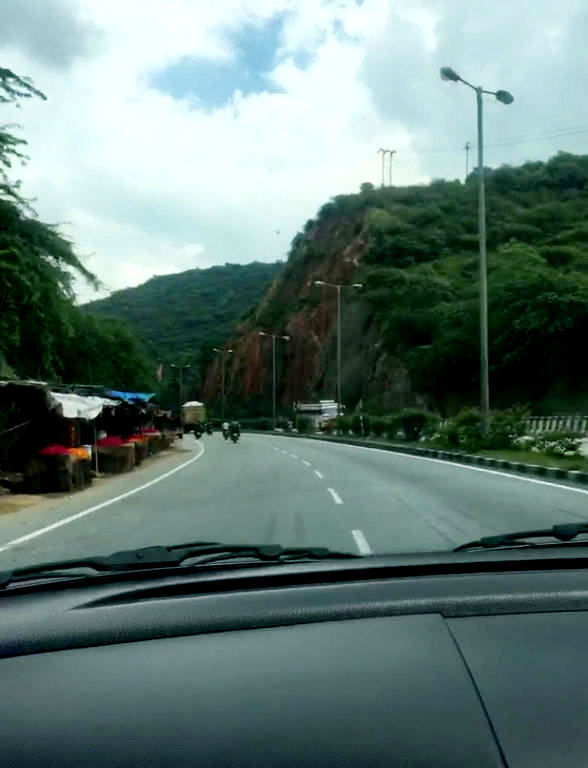 Fateh Sagar lake located at north of the Lake Pichola in the city. Named after Mahrana fateh singh and was built in late 17th century. The lake has 3 small islands from which the largest is the Nehru park, it can be reached via boat and ferries, a boat ride is recommended, especially in the evening. The garden comprises of a boat-shaped restaurant and is a favorite picnic spot among tourists and locals to relax and unwind. On banks of this lake, there's long chain of food&drinks vendor and shops, making it a very lively place to hang around even after the sun sets. A lovely romantic walk in the night there would be cherry on the top.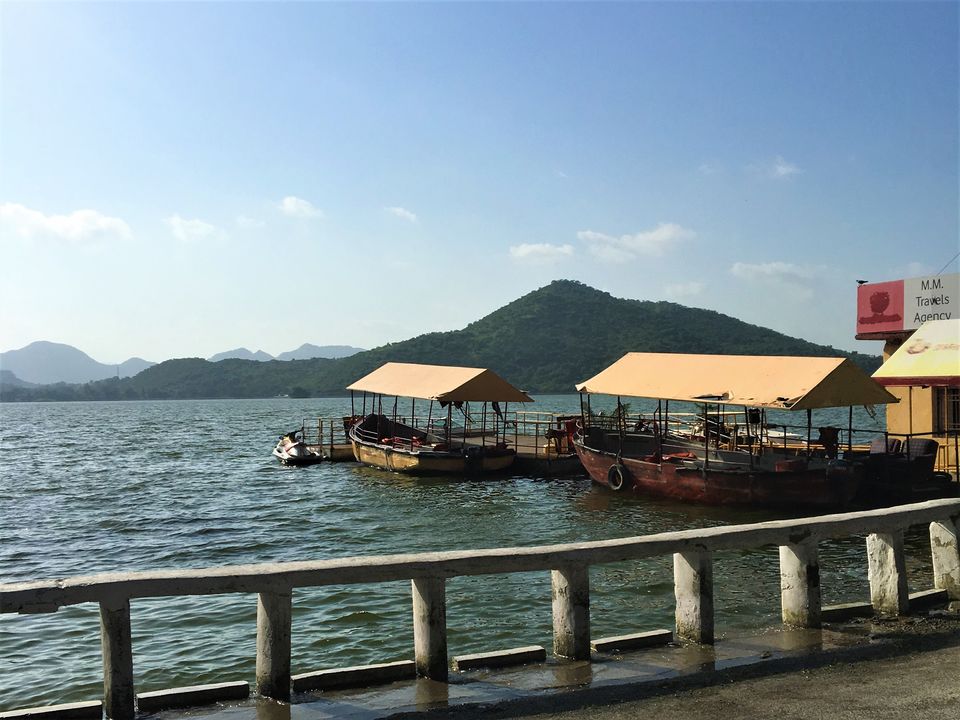 Located in the heart of the city, Lake Pichola is one of the most beautiful lakes in Rajasthan. The enthralling beauty of this lake is mesmerizing . It's breathtaking surroundings and a perfect backdrop with gorgeous green hills will leave you in awe of this beautiful lake. Lake Pichola comprises of 3 small islands & world famous "The Lake Palace" is located on the jag island. One of it's islands also comprises a favourite attraction among tourist's "the Jag mandir". A boat ride in the evening is a must as you witness orange skies with lush green hills in the backdrop along with the cool breeze will certainly realize that "Life is good".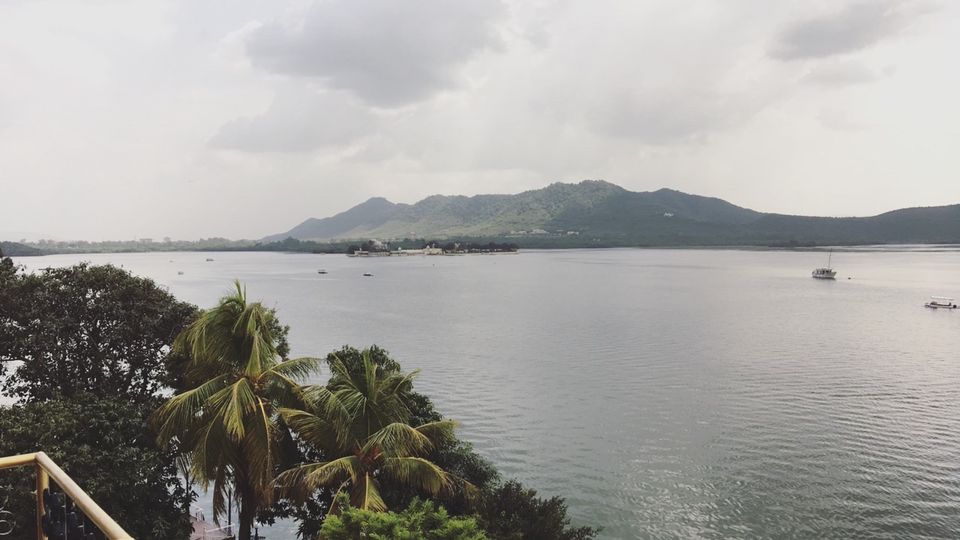 On the north east corner of lake Pichola is located one of the Rajasthan's architectural marvels "The City Palace". Built by Maharaja Udai Singh, the marvelous city palace is one of the largest palace and the most-visited tourist destinations in the city. The marvelous architecture of this wonder is simply breathtaking.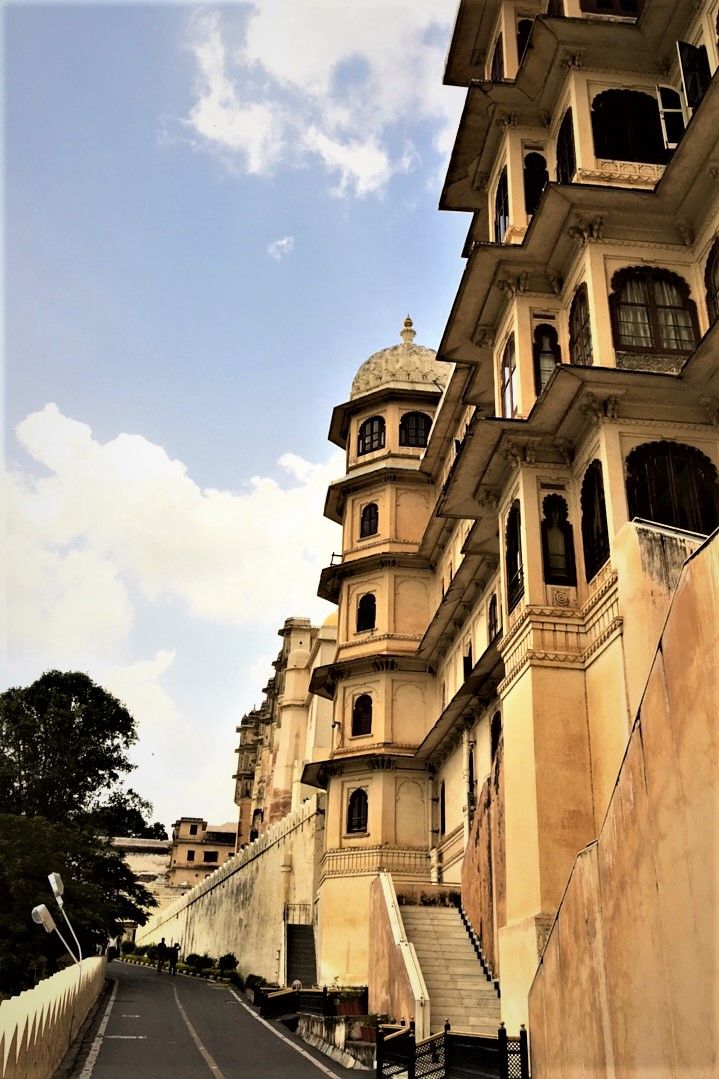 There are many gates to enter the palace but the main gate is known as "bara pol" used for the main entrance in the city. Once you enter and pass the courtyard you will come across a triple arched gate known as "Tripolia".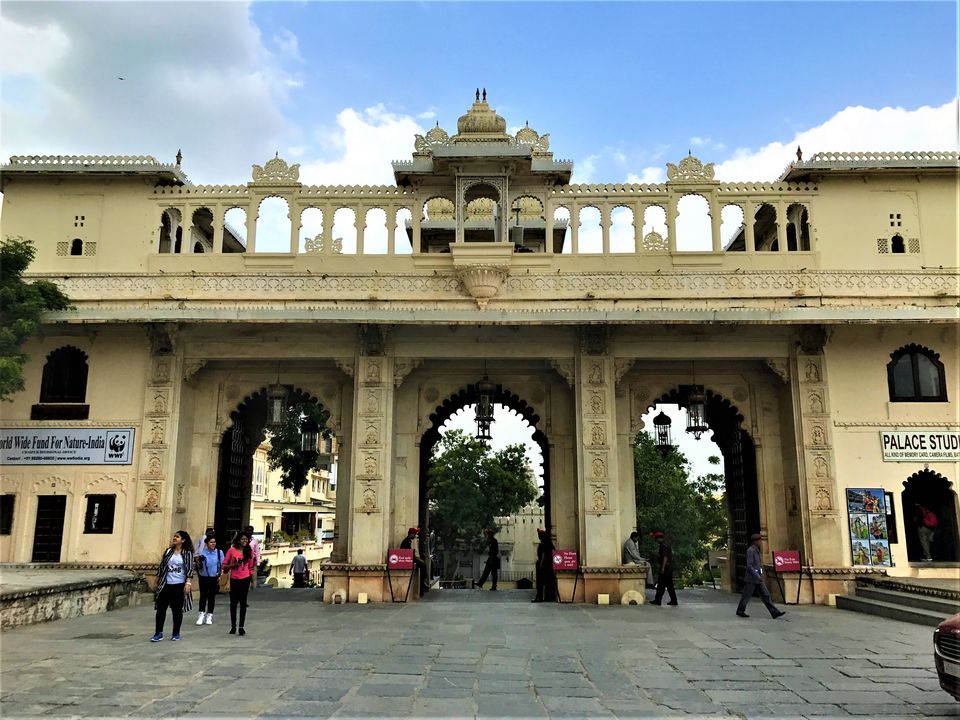 You can search about City palace on internet and everywhere but, one really has to visit this place to witness this marvel of architecture and feel its magical essence.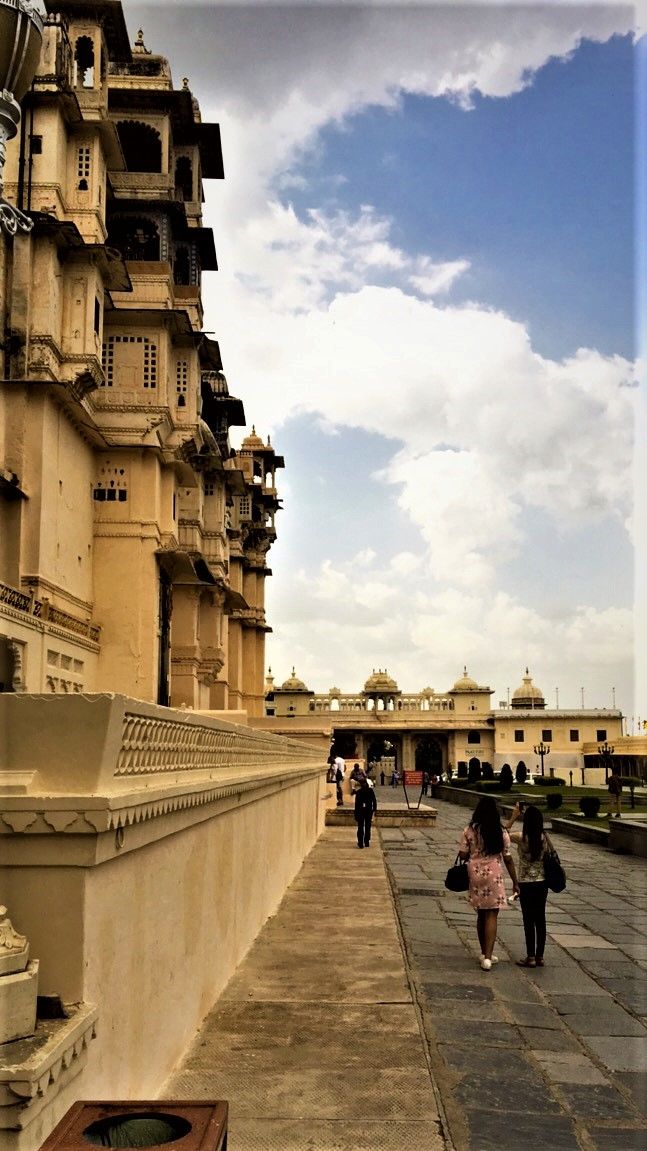 Named after Maharana Sajjan Singh of Mewar dynasty. It was built in late 18th century. This palace offers mind boggling panoramic view of the city and lakes(checkout the cover image at the top). Also known as "The Monsoon palace" and was built to watch the monsoon clouds. Located on Aravalli Hills and just outside udaipur is an amazing sight as it lits up in the evening. You want to see the best sunset of your life? Now, you know where to go.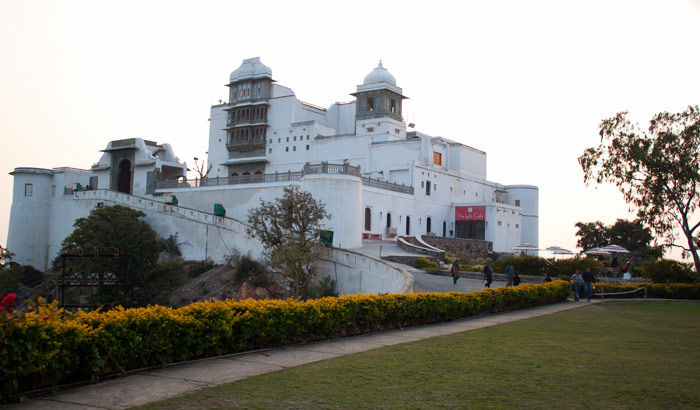 Food and Resturaunts
When it comes to food Udaipur has something for every type of traveller/tourist. Be it the lip smacking street food or a blissful dinner on the banks of lake pichola. Here is the list of restaurants which certainly are a MUST and some other recommendations.
Located on lake Pichola, Ambrai in my opinion is the most perfect restaurant in the city. Perfect ambience with probably the best view. Sound of the serene waters of lake pichola along with finger licking dinner is all you need after you exploring the beautiful city of Udaipur. Don't miss out on "laal maans" & "chicken saag wala". (Price for two-Rs.1000).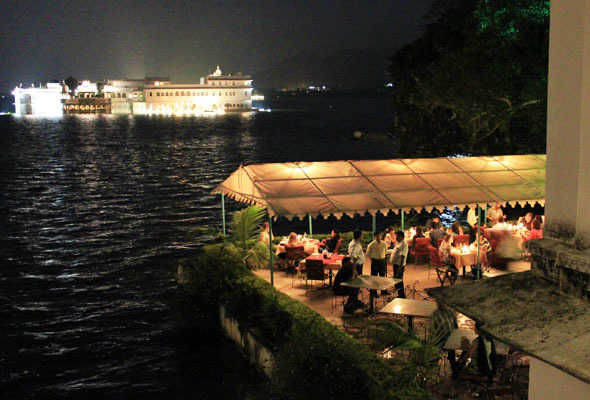 My personal recommendation. Upre is a restaurant where i would take my loved-one for dinner and spend some beautiful time. Located on terrace of lake pichola hotel, you'll have the most beautiful overhead view of the lake. I visited this place two consecutive nights and i simply couldn't get enough of this place. Upre offers live folk music, which when accompanied with a glass of wine and mewari delicacies, no restaurant in this city can beat this place. (Price for two - Rs.1200)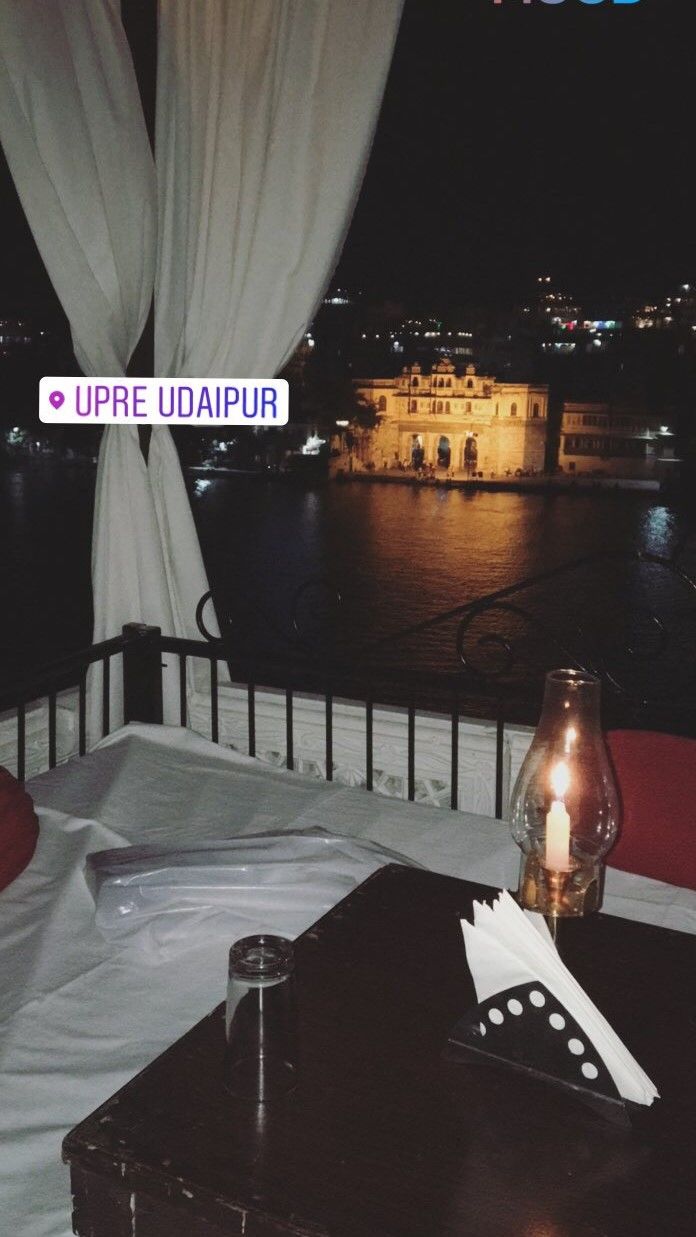 There are other amazing restaurants in city such as 1559A.D, Raas Leela, Tribute and Panna Vilas restaurant and lounge. There are local food joints aswell in nearby markets, satisfying needs for every type of traveler and foodie.
Where to Stay
Accommodation prices vary with the season [October-February] and off-season[March-September].
Budget Hotels.
1. Paras Hotel.
2. Mewar Avenue Guest House.
3. Pnorama Guest House
4. Hotel Raj Palace.
5. Hotel Thamla Haveli.
6. Hotel Ishwar Palace.
7. Hotel nayee Haveli.
Luxury hotels.
1.The Taj Lake palace.
2.The Oberoi Udaivillas.
3.The Leela Palace.
4.Shiv Niwas Palace.
5.The Lalit Laxmi Villas.
6.The Trident.
note: Use third party websites for better deals and discounts.
So, what are you waiting for? Start planning to witness this gem with your own eyes.
Frequent Searches Leading To This Page:-
udaipur trip itinerary, Top places to visit in udaipur for 3 days, delhi to udaipur top itinerary, top udaipur tour packages with price, top things to do in udaipur, royal resorts in udaipur, 2 day trip to udaipur