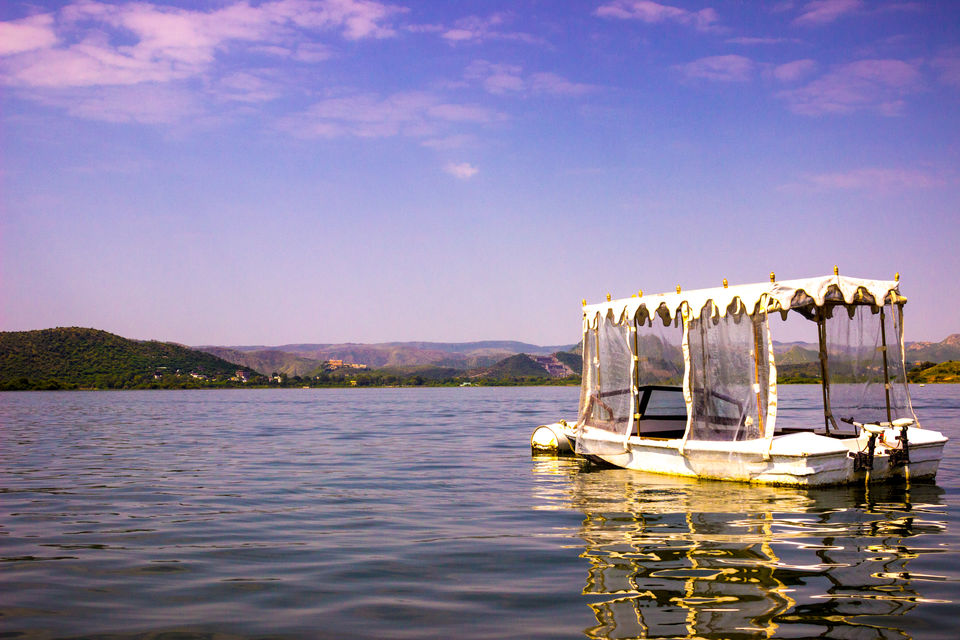 UDAIPUR - Venice Of East
Knowing the City & states and travel through them makes you more aware about the people in there and it gives you a sense of Rich culture, knowing the Wonderful and amazing people, the great treasure of Delicious and hidden cuisine and many more. Treating yourself with those mouthwatering, lip smacking cuisines, introducing yourself with a turban man, Shy village women's, kids playing in mud. These lucky gods creations enjoy the true pleasure of living in god's own created world, away from the concrete jungle is something which you always can just dream of and miss all these jewels in your real life when you are living in those Concrete/crowded cities surrounded by the high rise buildings and ear bursting noisy environment.
To get the experience i visited the one of the Most romantic place which is in the Heart of The Rajasthan, UDAIPUR. It is also called city of Lakes or Venice of East. Most beautiful Architecture, Most Amazing incredible hotels, Delicious food, Colorful Houses, Traditional variety of Shopping, Hue in the markets can attracts anyone, So many lakes and the lighting in the evening explains the liveliness of this city and above all the beautiful people of UDAIPUR.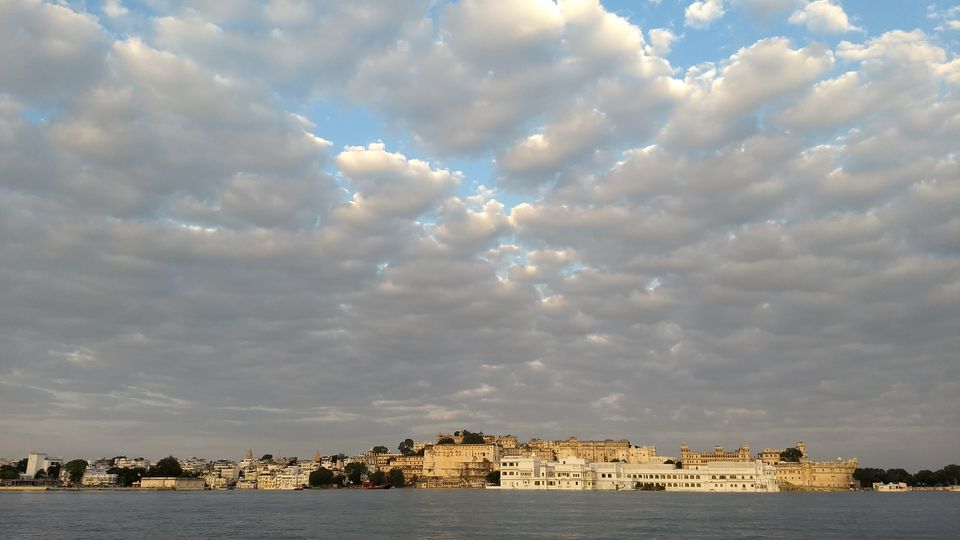 This was a two nights 3 days visit to Udaipur and wanted to explore some good places with some local food which is specialty of Udaipur.

Udaipur is hot in Summers but if you want to go in summers then you can, but careful during the day time and consume adequate water and energy drink. Morning & Evenings are pleasant. Visiting Udaipur in Winters is more Beautiful experience as being a part of Rajasthan you will be experiencing the chilling cold and will enjoy the sun.
If you are visiting Udaipur alone then prefer the home stay which is economical and will find many Local families and they will welcome you with so much of warmth. I had got a very good home stay in Udaipur which was just adjoining of Picchola lake and was walking distance form Jagdish Temple, Bagaur ki Haveli, Hathipol market, Bapu Bazaar etc. I was travelling alone so was not a problem in staying in home stay. After checkin i got fresh and had my lunch and stepped out for a walk in the market and covered 3-4 places.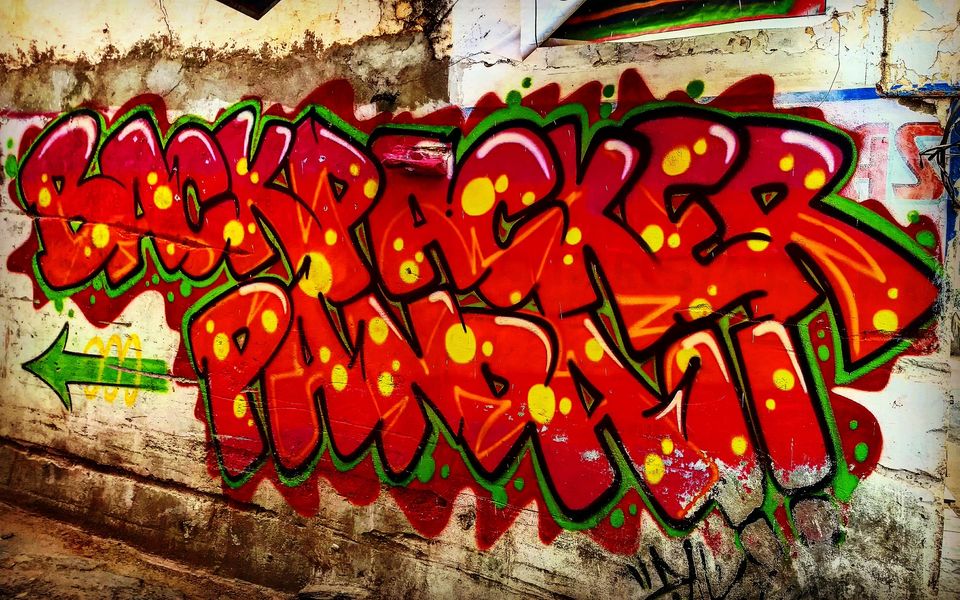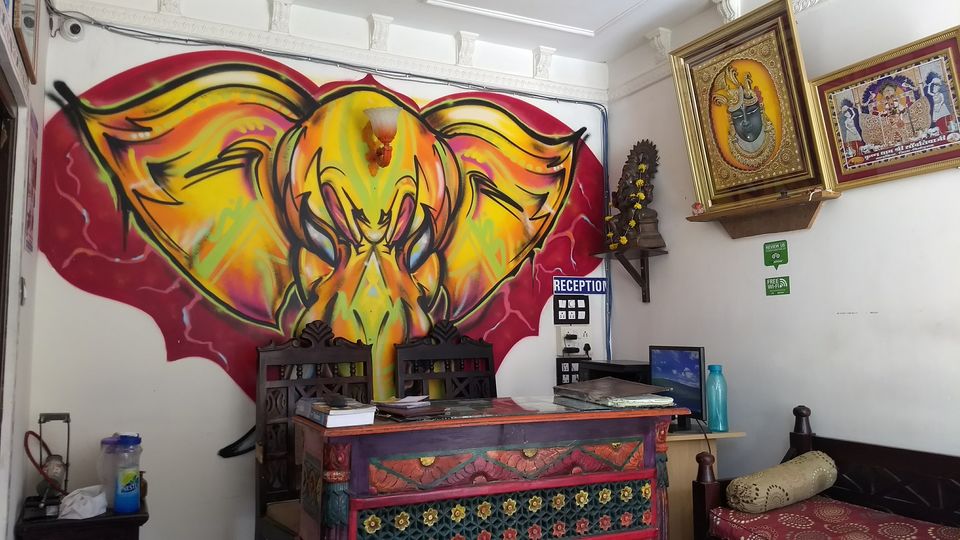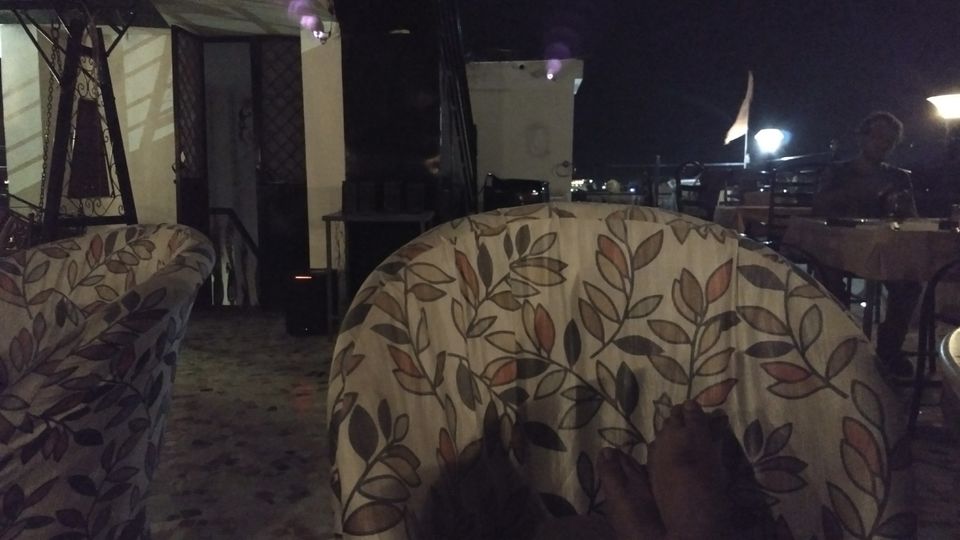 As i said it is really hot in summer, so better carry a cap and shades. After leaving from there i First visited Jagdish Temple which is near the picchola lake and is one of the famous temple in Udaipur.This temple was made in 16th Century, Precisely 1651 and since then people get the blessings of LORD JAGANNATH. It is one of the Largest temple in Udaipur and its entrance has the 32 steps stair to reach to its main temple entry. You can have a sight of LORD JAGANNATH's Black Stonned Idol which is single carved Idol and its incredibly Beautiful. It is situated in the middle of Market streets and around this you will see many shops of craft and local famous artistic stuff's.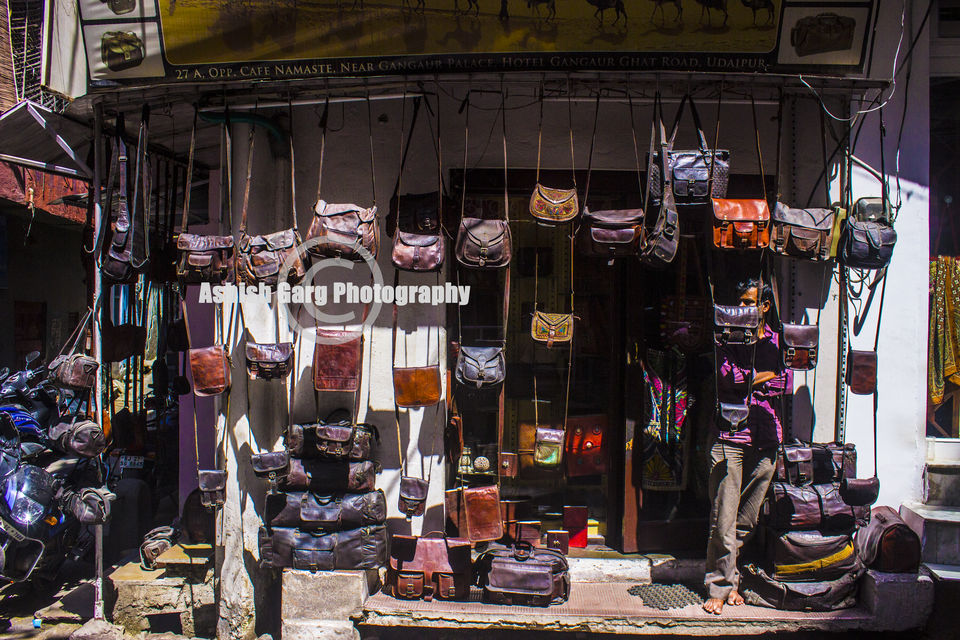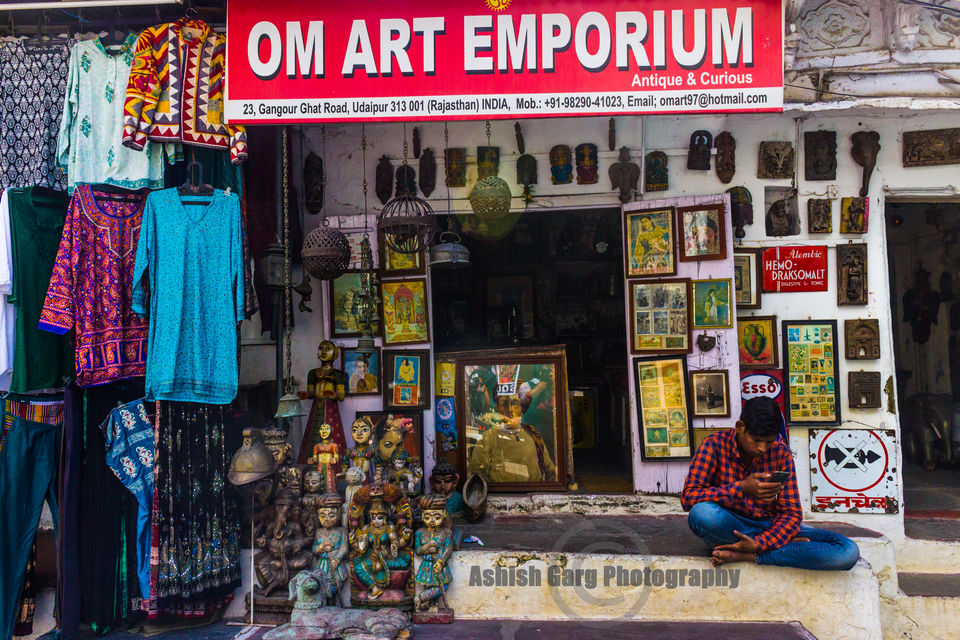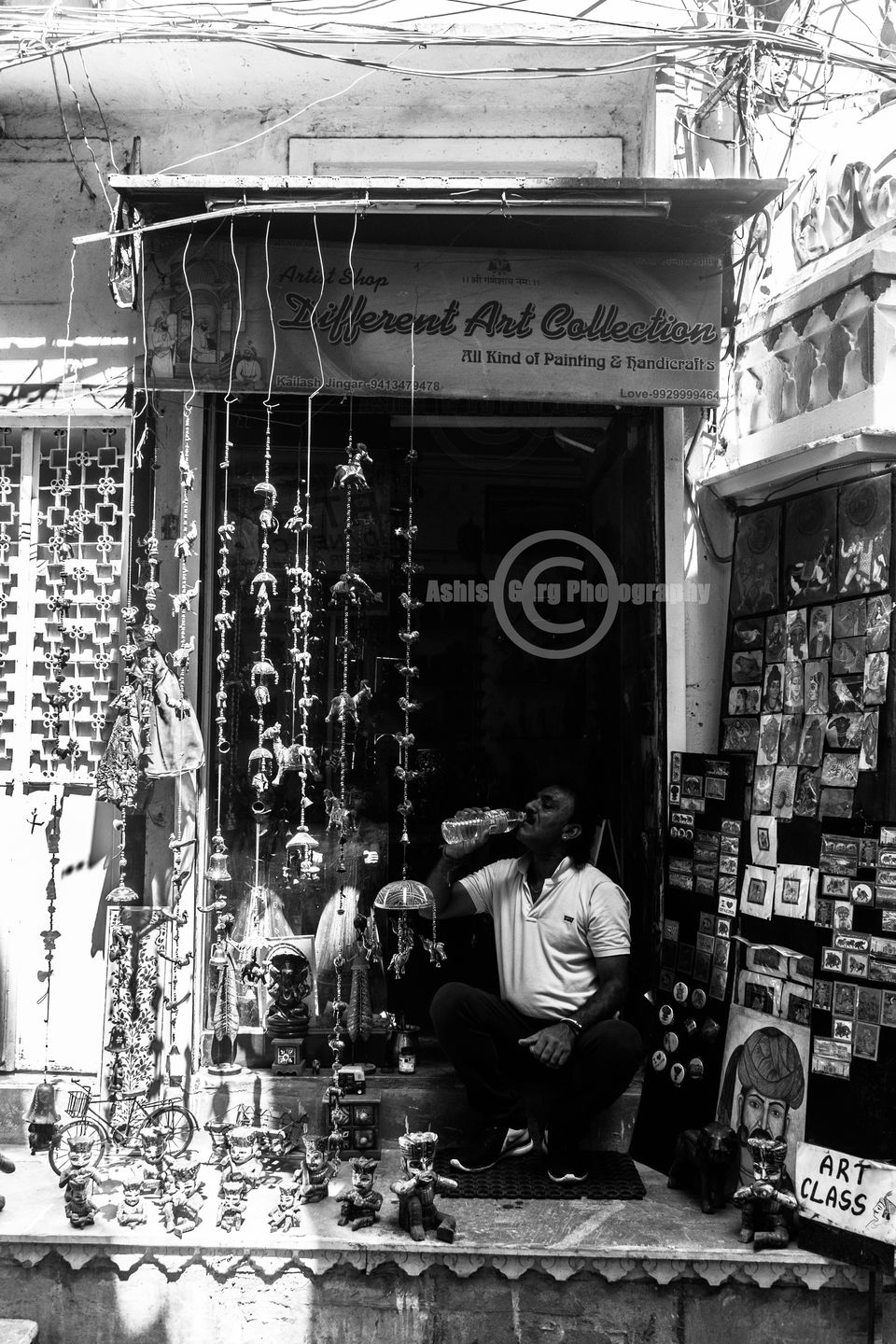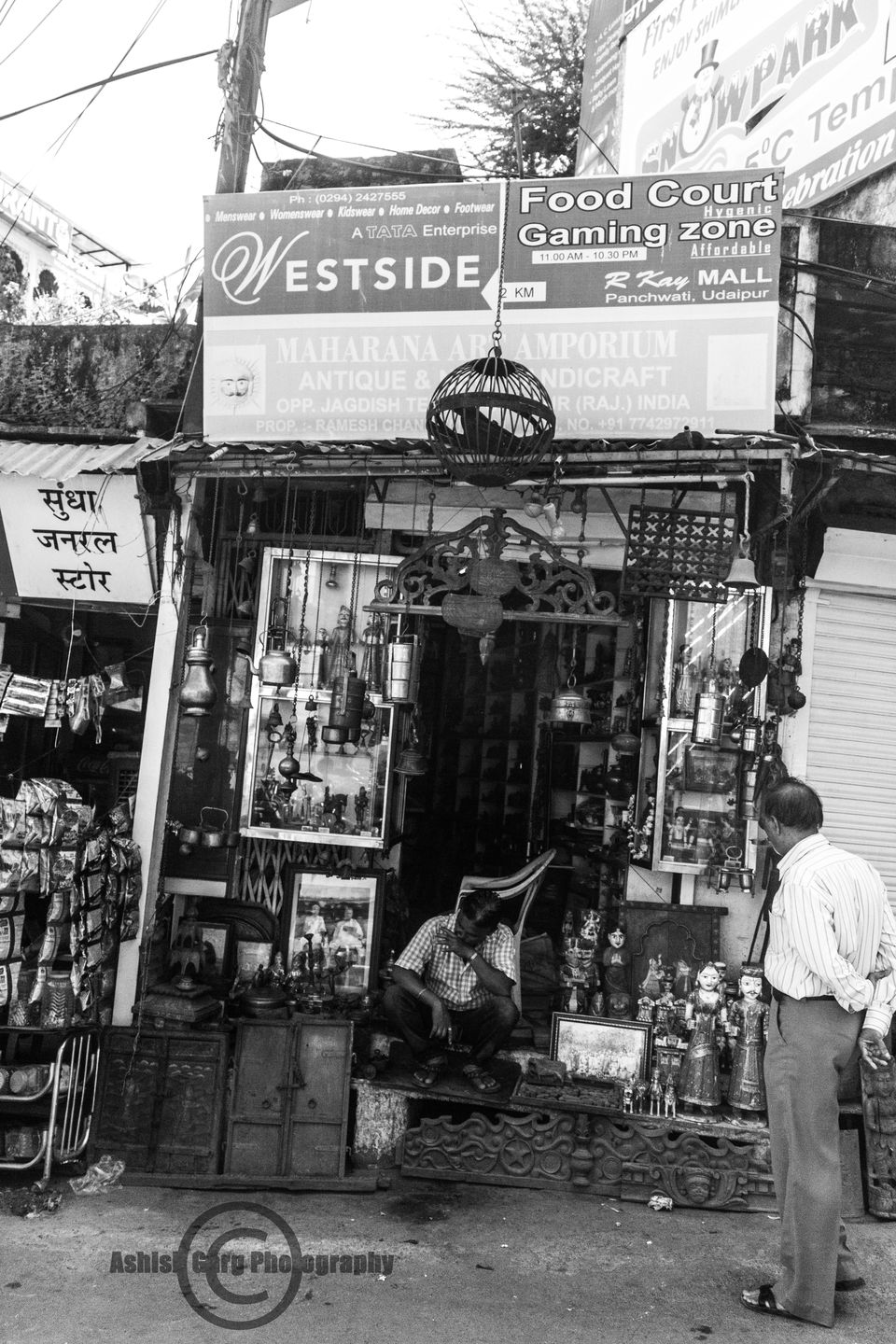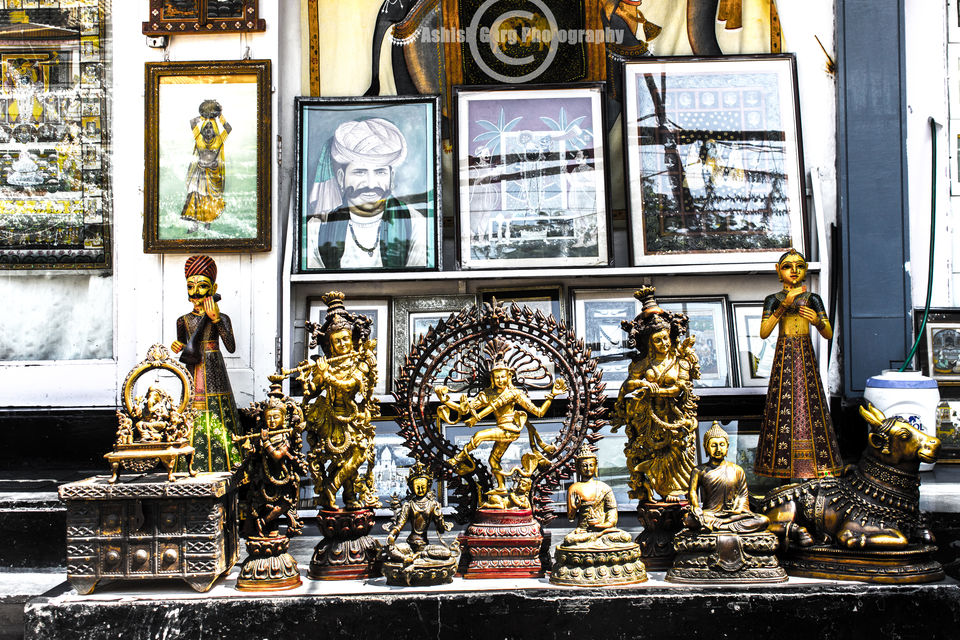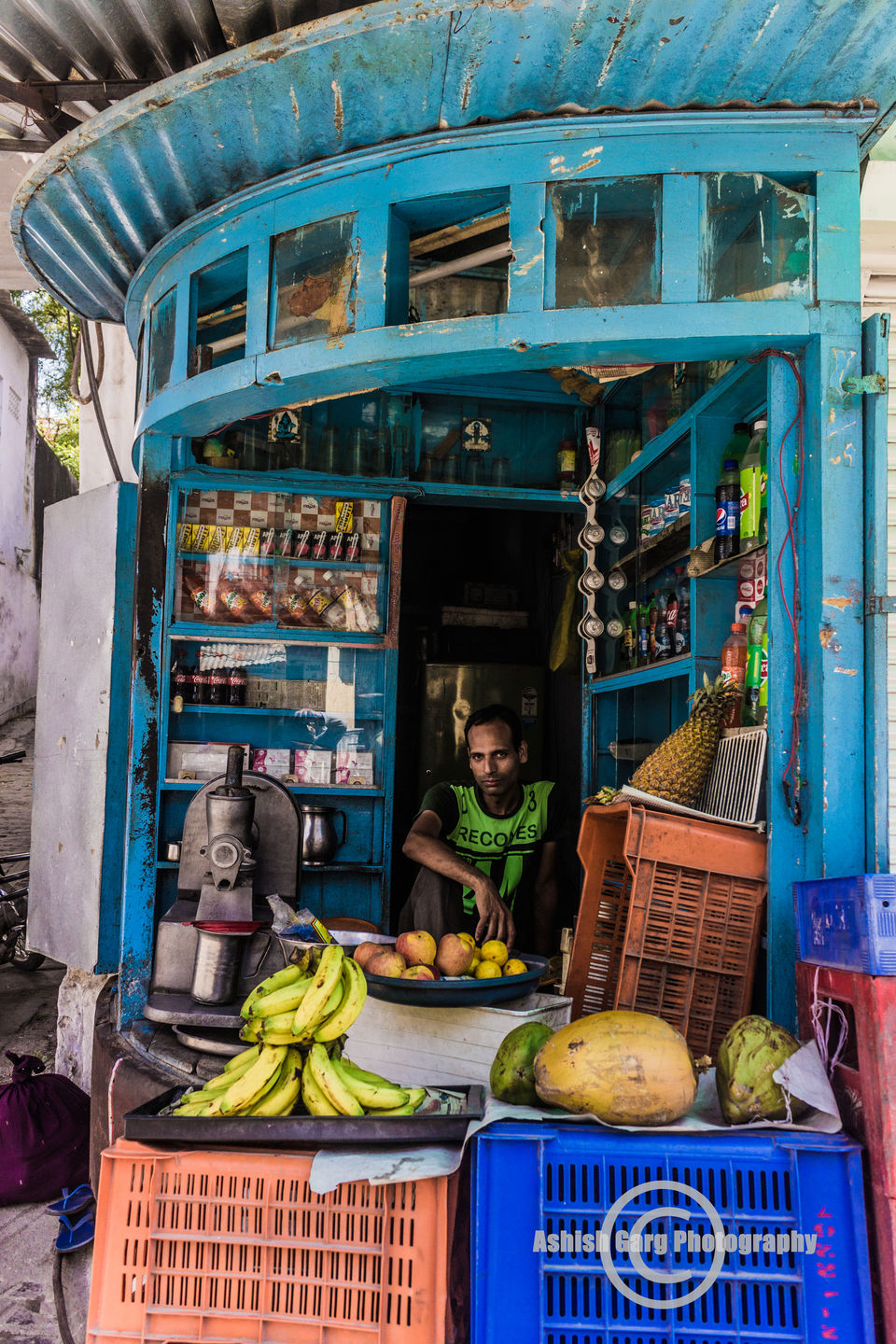 With in the walking distance there is another place to visit, If you are willing to explore the living style of the kings. For that you can visit Bagore ki Haveli which is just walking distance from the Jagdish temple and it is converted into museum. There is a ticket to visit this property and you will see the miniatures of the Raja's and Rani's of that era, dressed up in bright and glittering outfit. One of the section in the Haveli showcases the tradition of marriages and living culture of that era and it feels that it is a storyboard of any film which will tell you the complete screenplay of the marriages happening in that era and also how they used to the live they lavish lives. Inside the haveli there is a section where every day you can enjoy a puppet show which starts in the evening at 6 pm. In haveli on first floor there is a hall where you can buy the authentic puppets, crafts stuff etc.The colorful puppets will attract you and you cannot miss buying one of the pair to decorate your lovely home.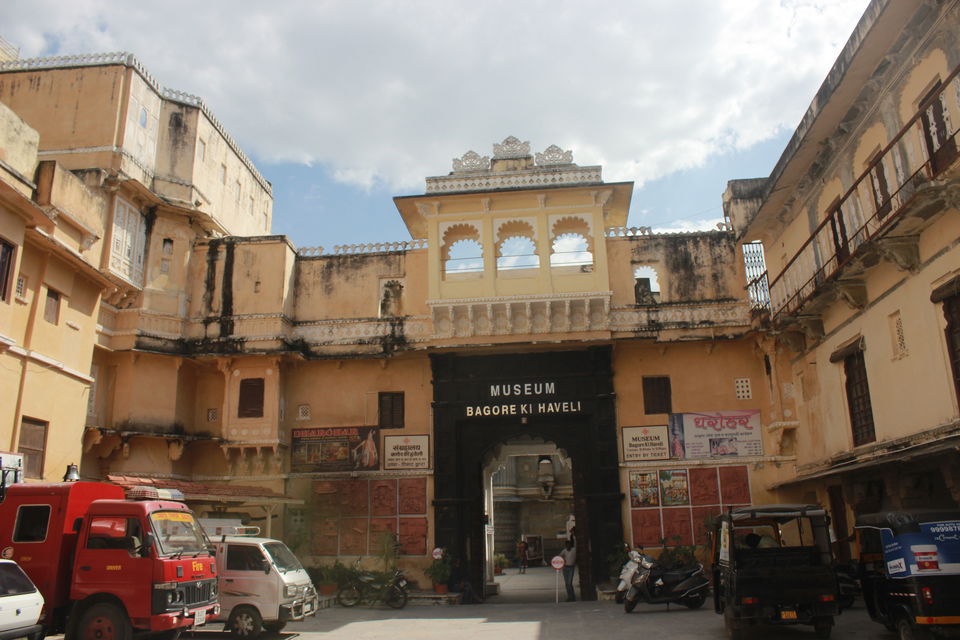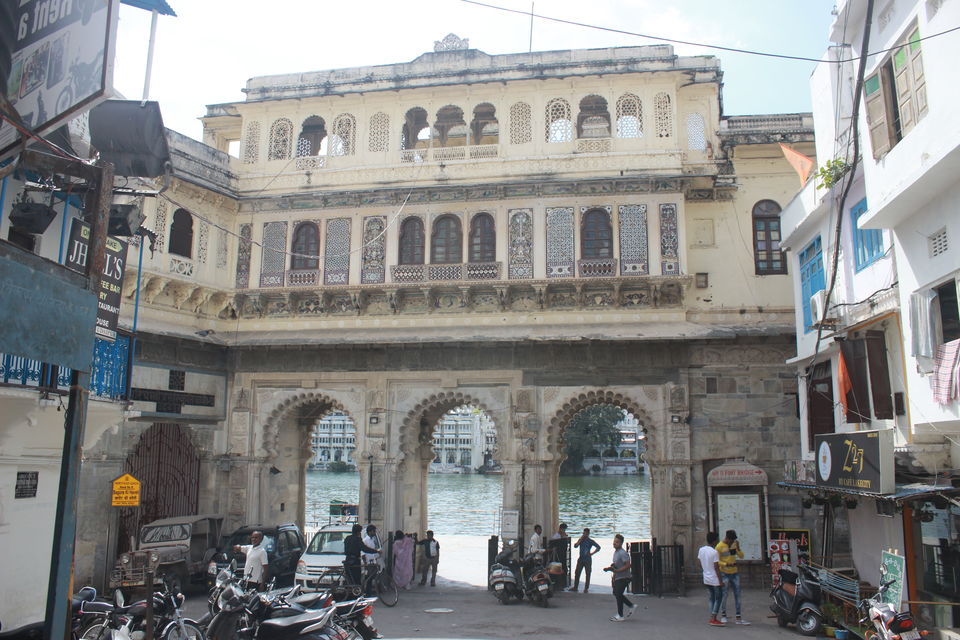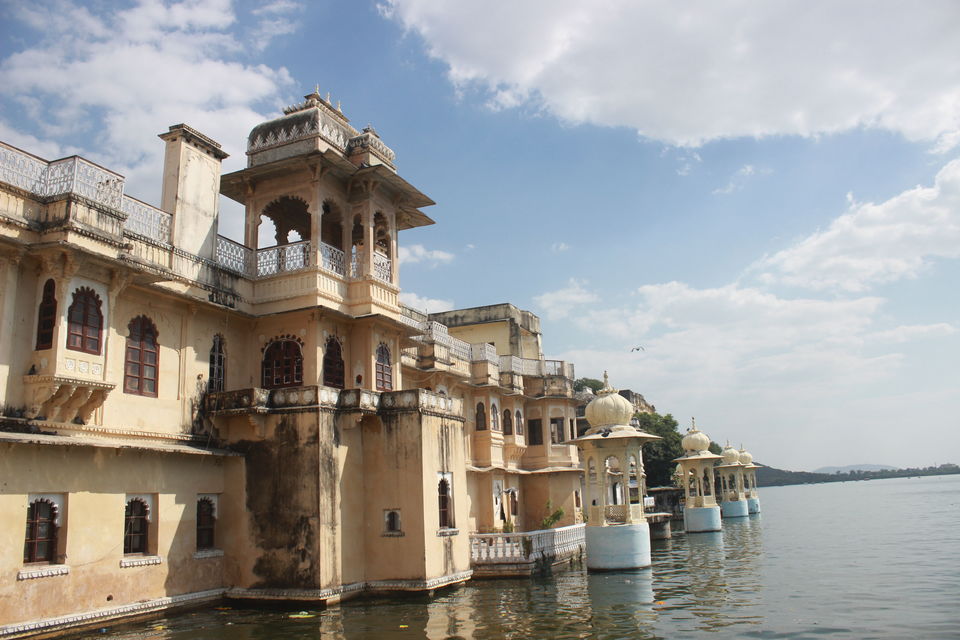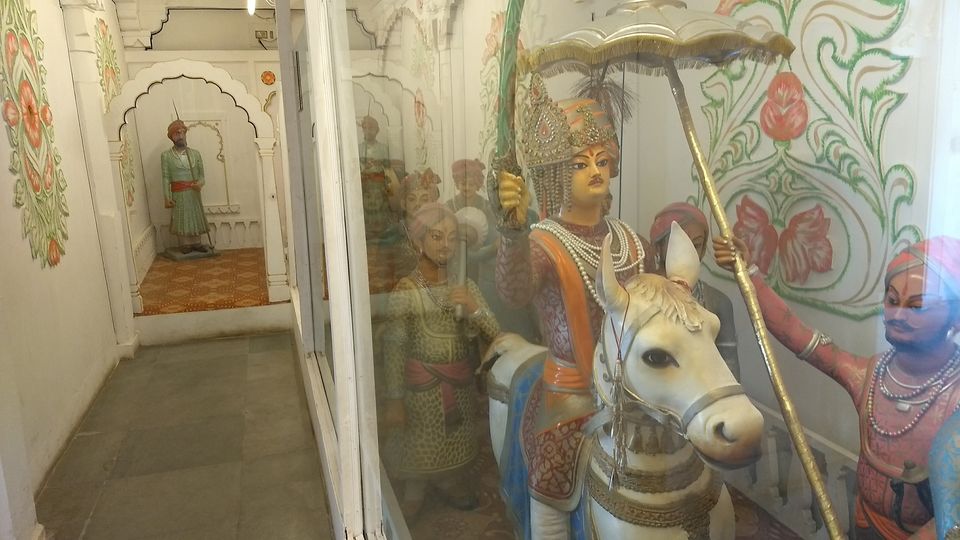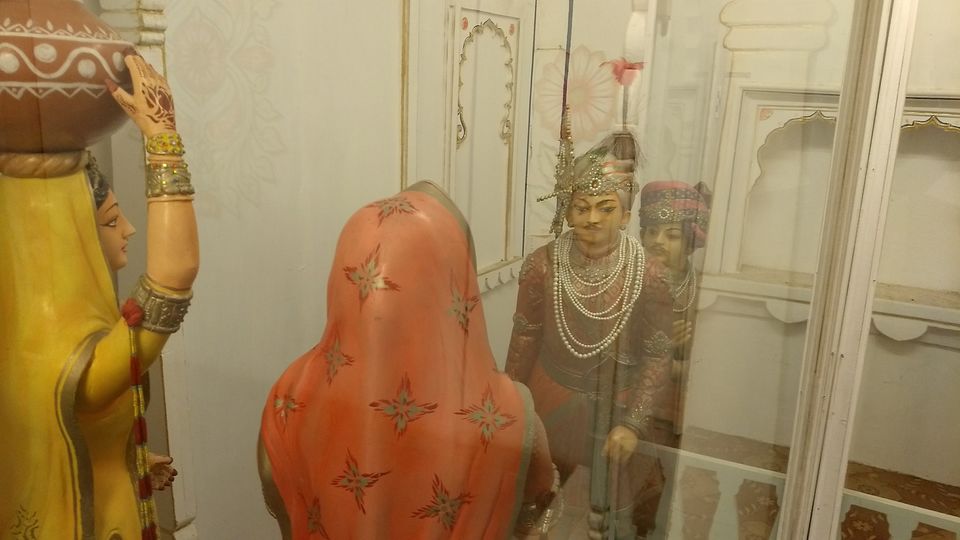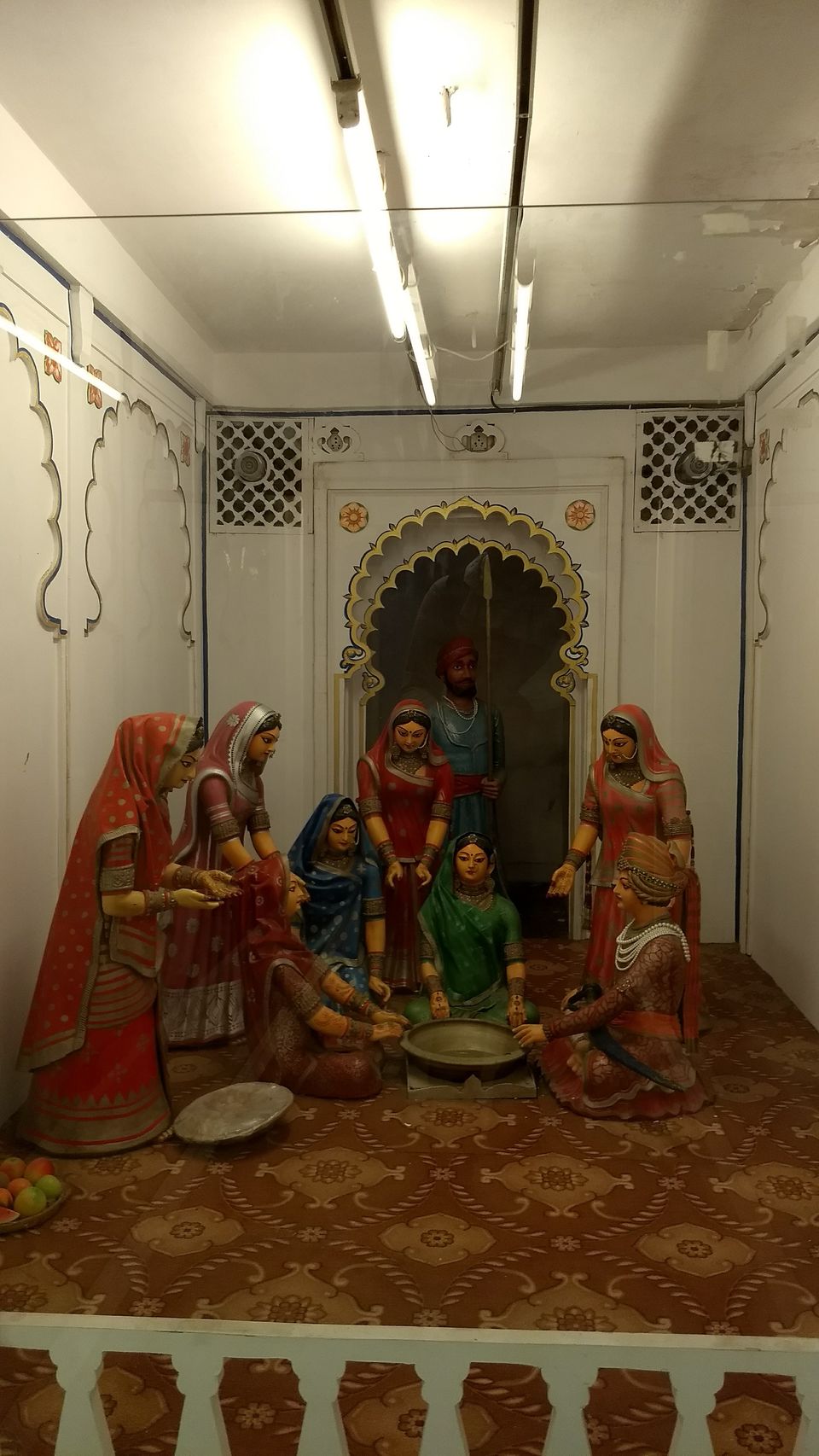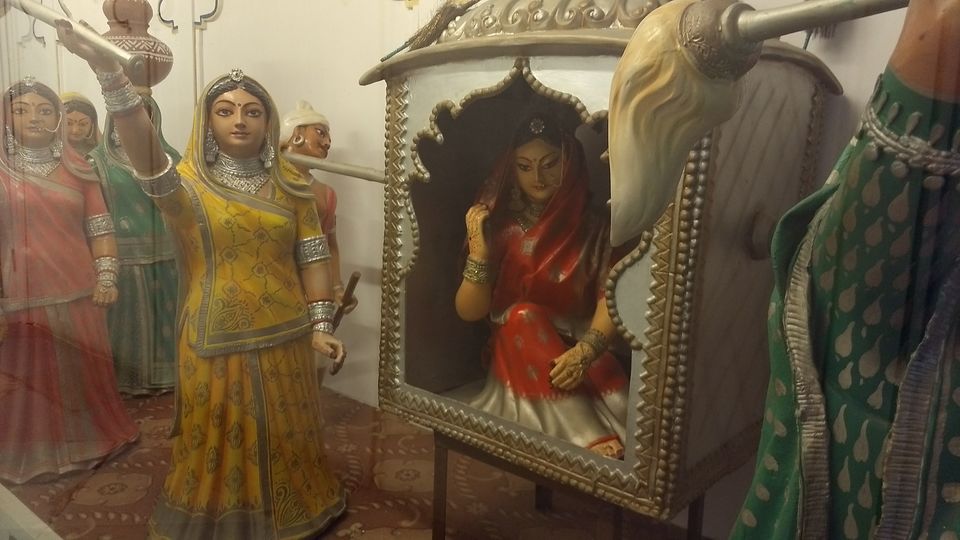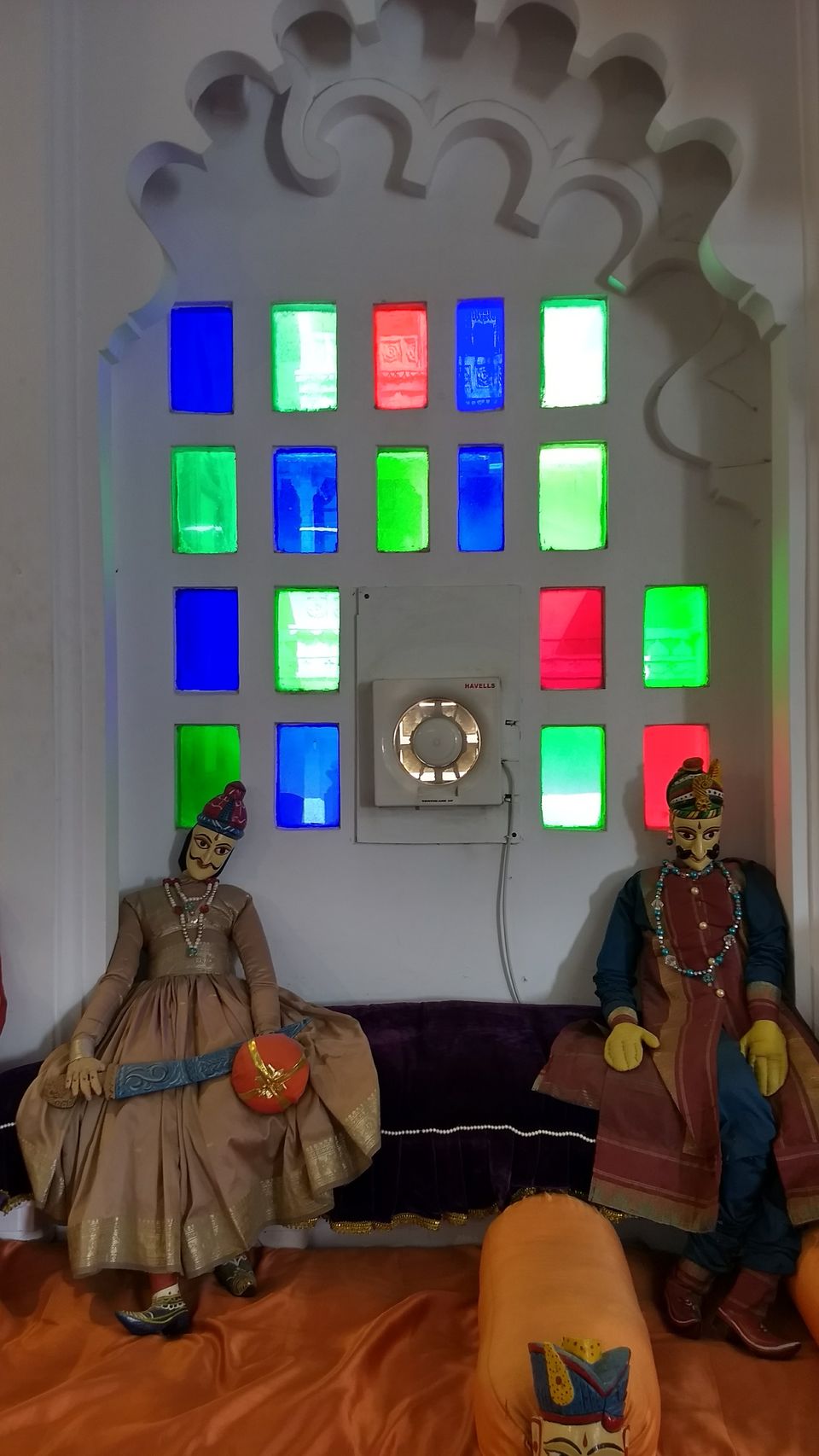 So now it was time to move to explore some local food about which i have heard alot, was EGG WORLD. I heard about this place through some friends and wanted to experience the same. This is situated near the Chetak Circle in Udaipur and almost every person in Udaipur knows about this place. It is an local joint there and setup is very small but very popular. This concept started by the Father of Mr. Jai kumar Valecha. But after his father, he grew this business and added many unique varieties in his menu which you wont find anywhere in india. The one of the most popular variety is Boiled Egg bhurji. I tried that and it was actualy amazing and you can try this with bread slices. This is one of its kind dish which i had never tried and never heared about. (I have written a detailed article on EGG WORLD, Must Visit place.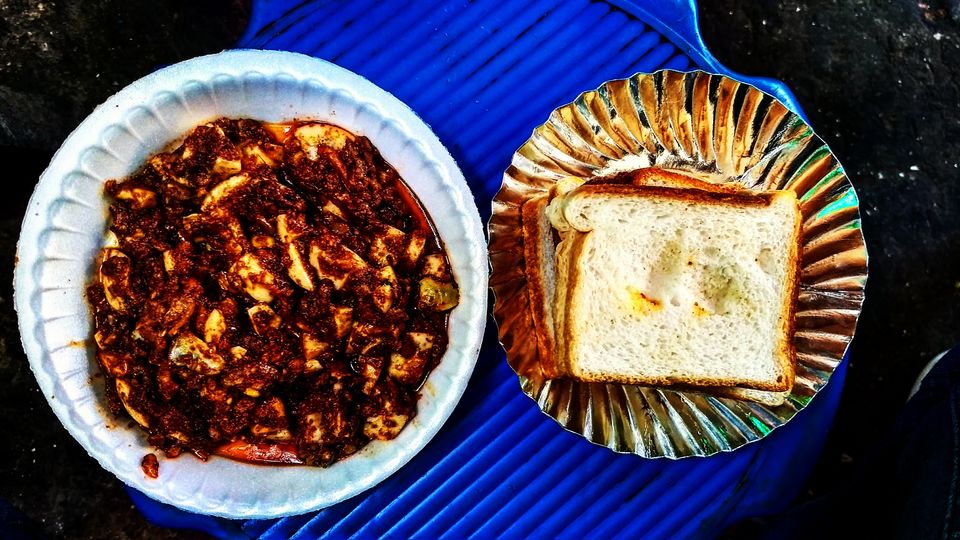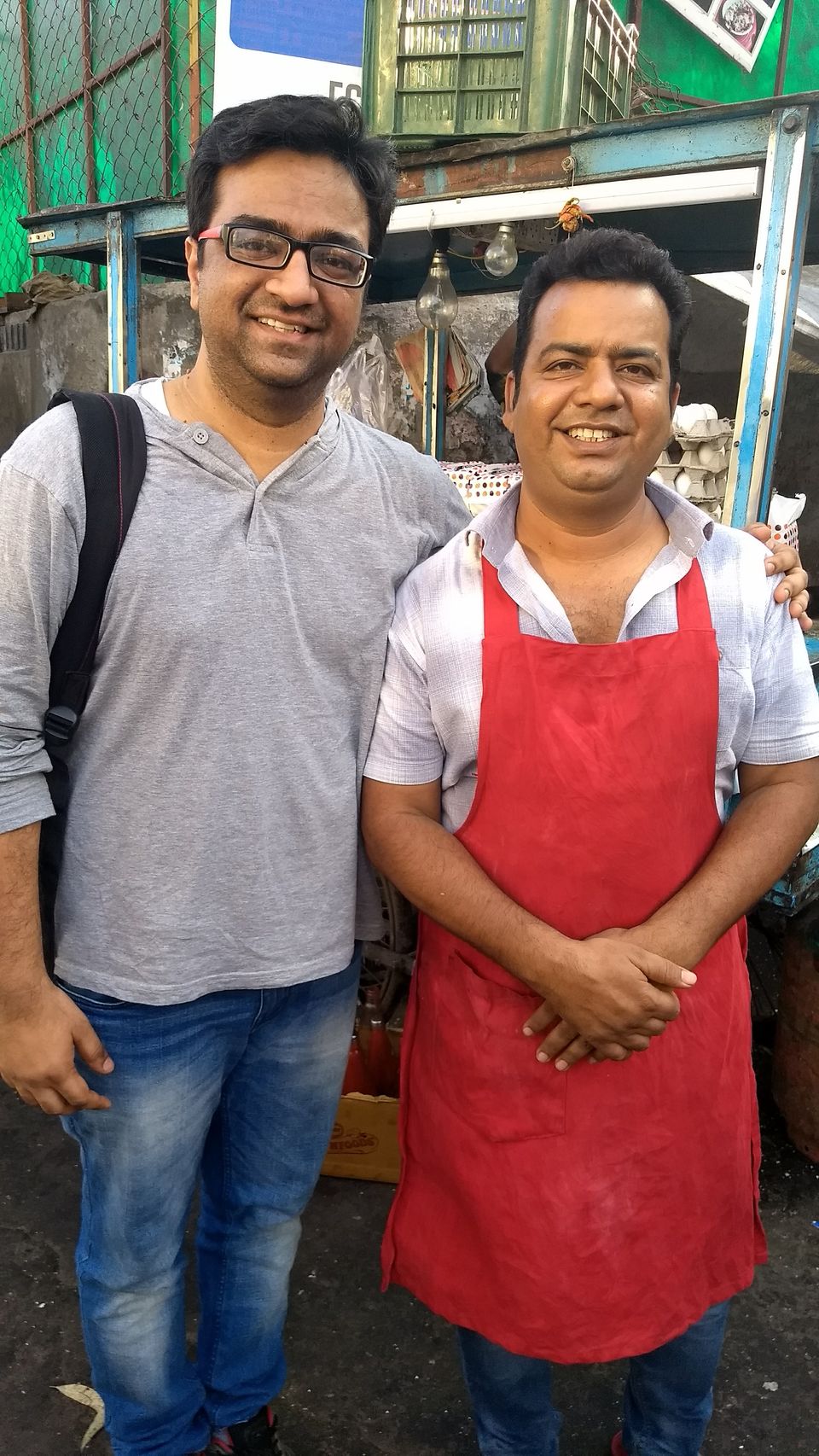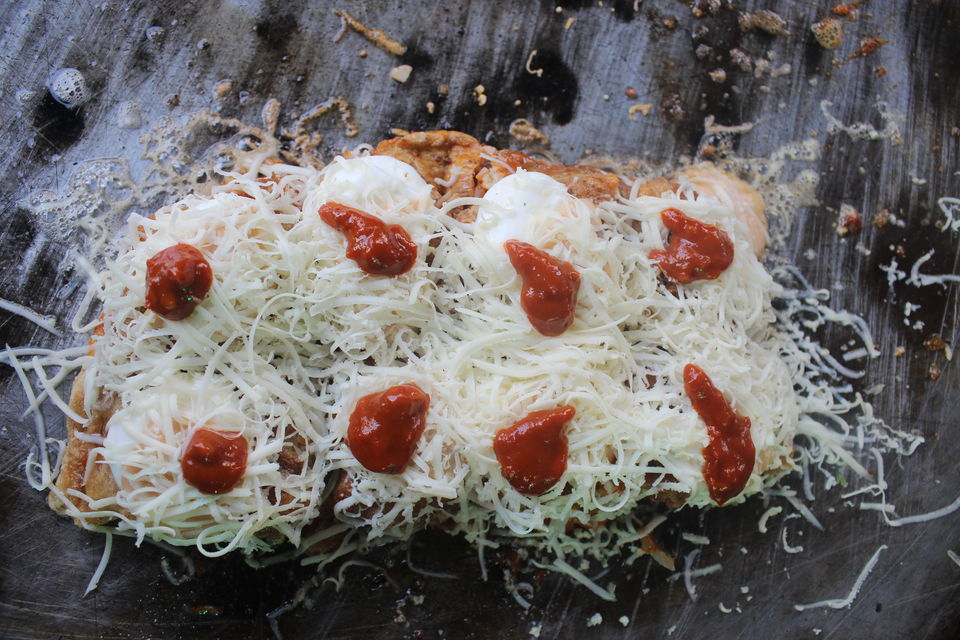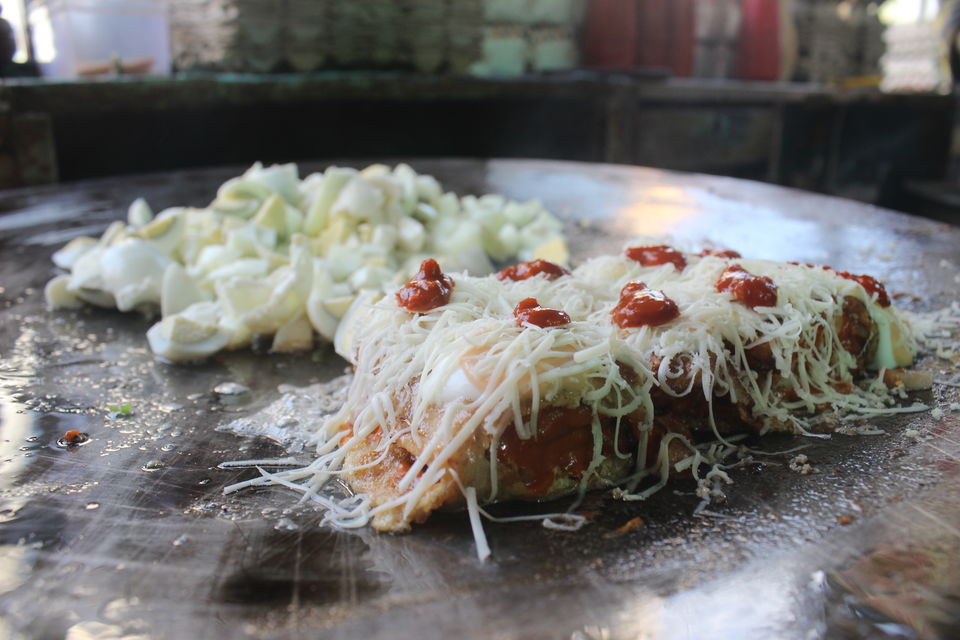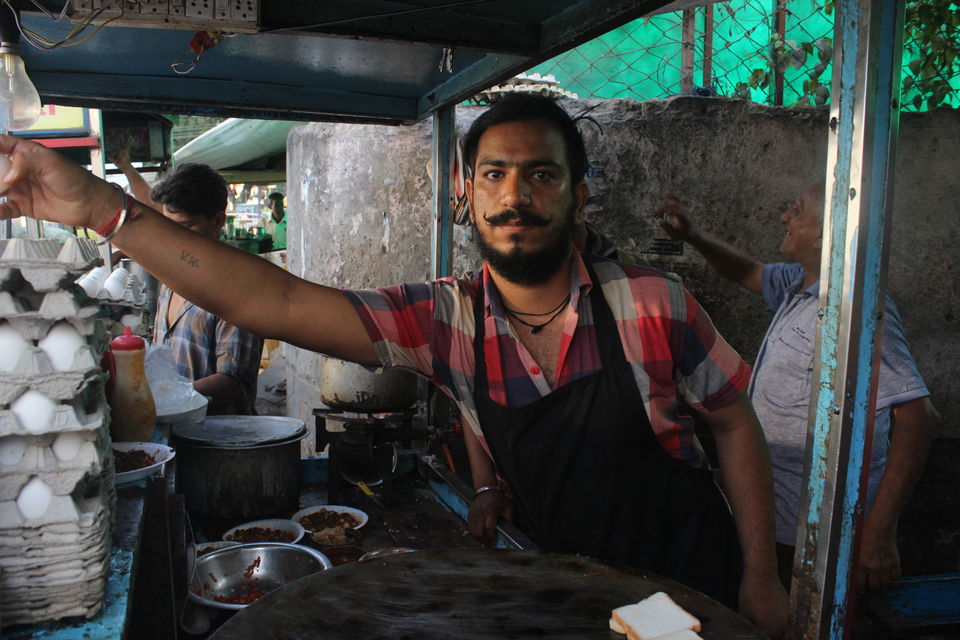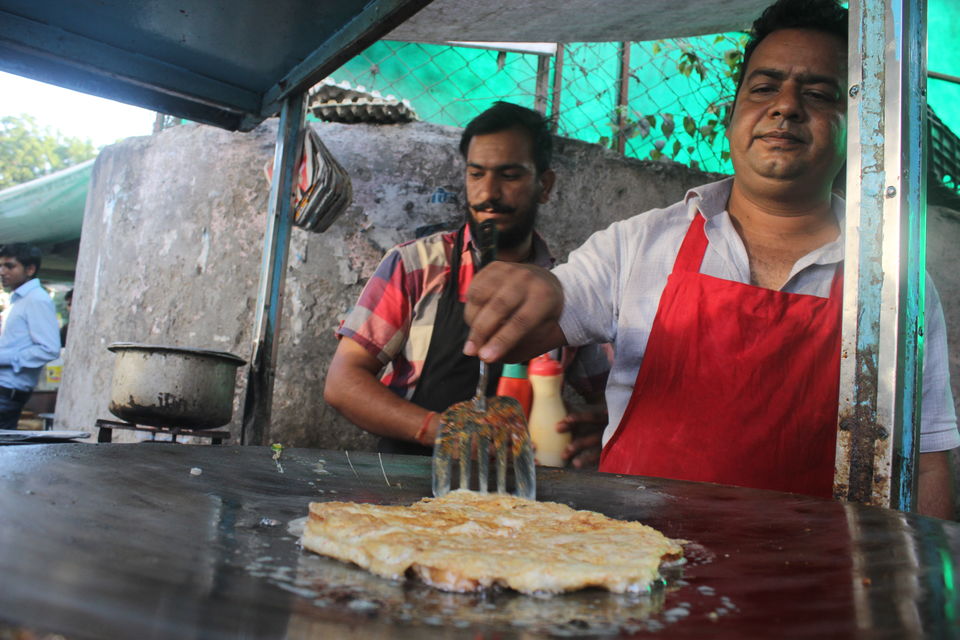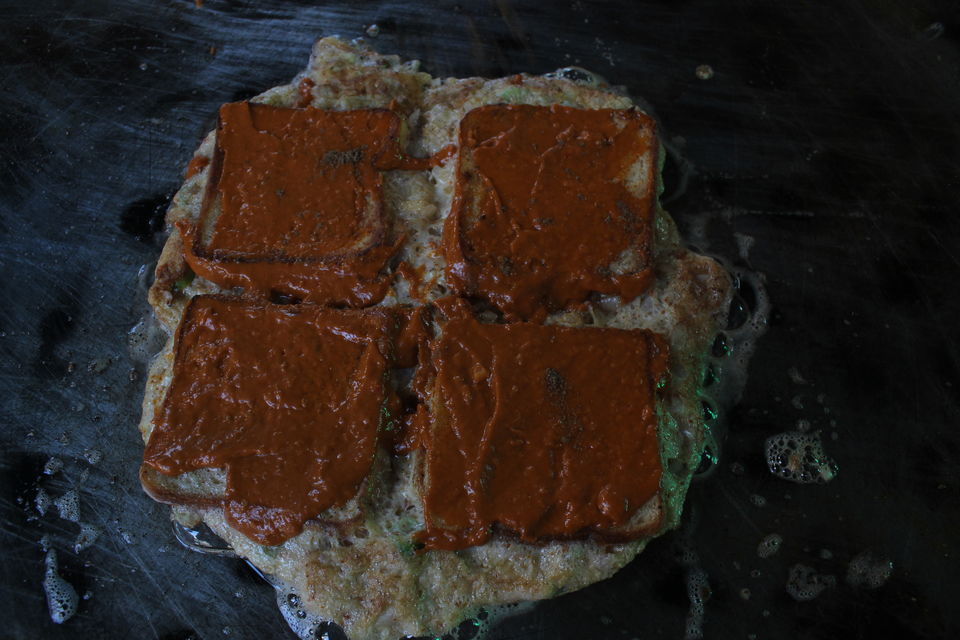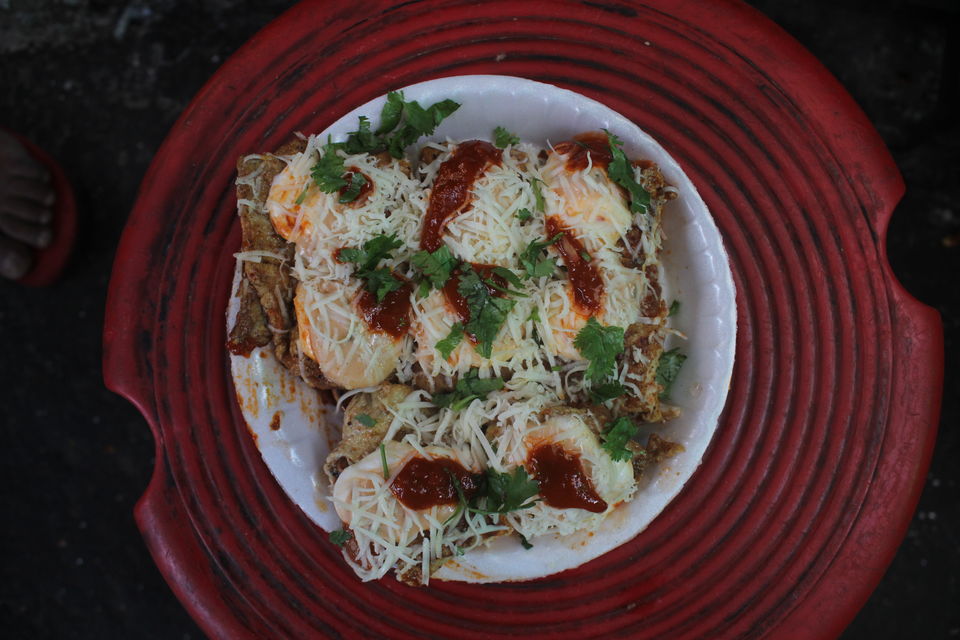 It was the end of the Day one and now i wanted to have some chit chat with the other people who were staying in the same homestay with me. We had a great time over the dinner. Next day plan was to visit City Palace Museum, Lake Palace, jagmandir, Lake fatesh sagar, Saheliyo ki baari, and some more on the way places.
So i started from Saheliyo Ki Baari which was near by the Fateh Sagar lake and can be reached by auto or you can walk from lake pichola if you want to explore the street. It was roughtly 2.5 Km from my place where i was staying so i opted a walking way to reach Saheliyo Ki Baari and reached around 8 Am over there. It is said that all the queens and their Daasi's use to come here an use to take bath in the artificial pond. this place is covered with the green lush garden from three sides and you can enjoy the fountains installed in every garden. you can also enjoy watching the lotus which you will find in garden's fountain area. There are sculptures installed and some of the places where you can use your photography skills to click the photographs.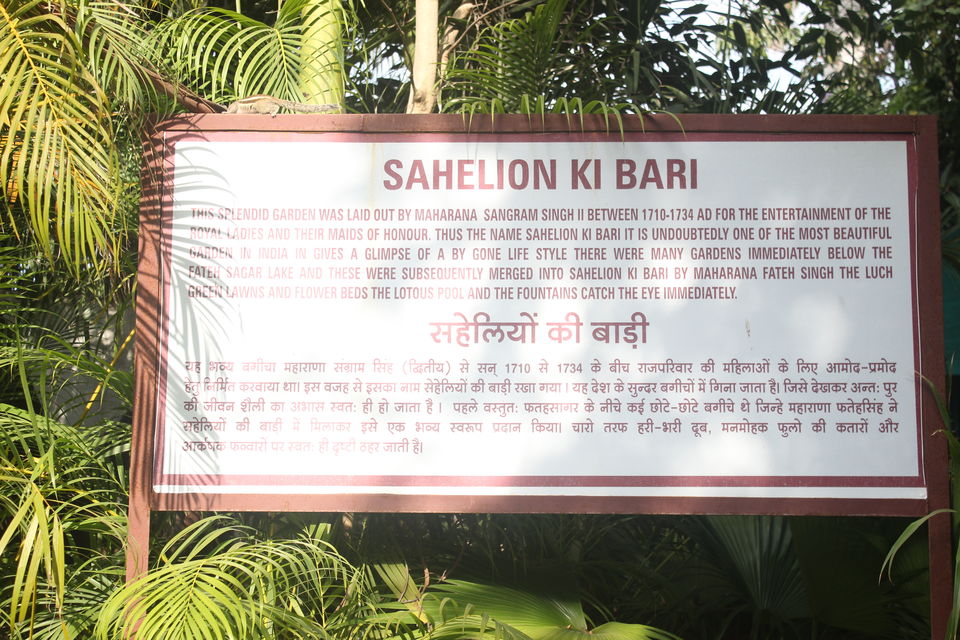 Next i wanted to visit the Jagmandir, City Palace Museum and Lake Palace which are in same proximity and you can cover all of them in one go in one boat ride only. So i woke up early, got ready, had my breakfast and started walking towards the city palace. Instead of taking ny public transport i chose to walk as i could see some of the shops to buy some stuff from there. The streets of this part of Udaipur will give you a feel of old architecture which is mesmerizing and you would want to capture all those carved Doors, Windows, The Pavements outside the houses, the Bright and eye catchy colors on the walls and the temples in every street or at some distance. People in this city are so lively that they always will give you a smile and it feels that you belongs to here. I was about to reach the Museum gate. To enter in the museum, jagmandir and the Lake palace Boat ride you have to take tickets. So i bought the tickets and started walking towards the Boat site. boat ride will take you to Jagmandir and also will give you a boat ride for pichola lake and you can have a look at lake palace, jagmandir, can capture the beautiful house alongside of lake. After a 10 mins ride we reached at Jagmandir which is an Heritage hotel cum tourist place. You can access this place by boat only. It has restaurants and a small museum where you can see the old weapons and some paintings.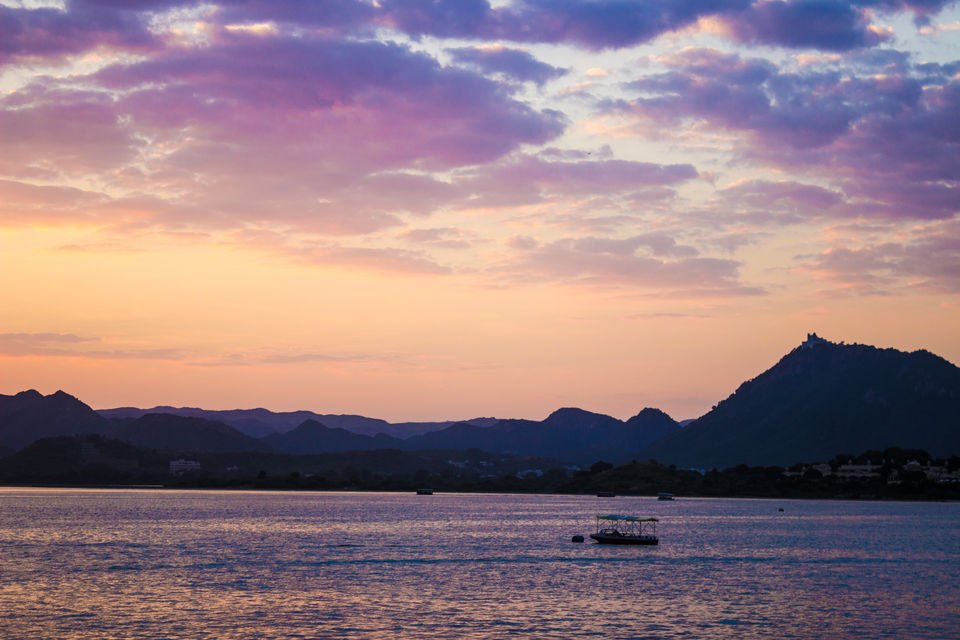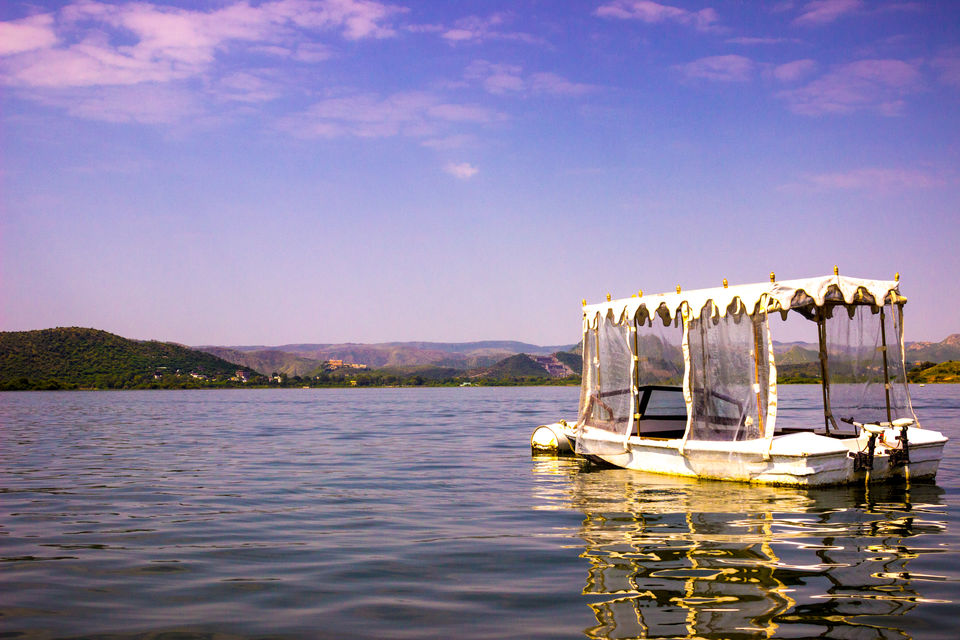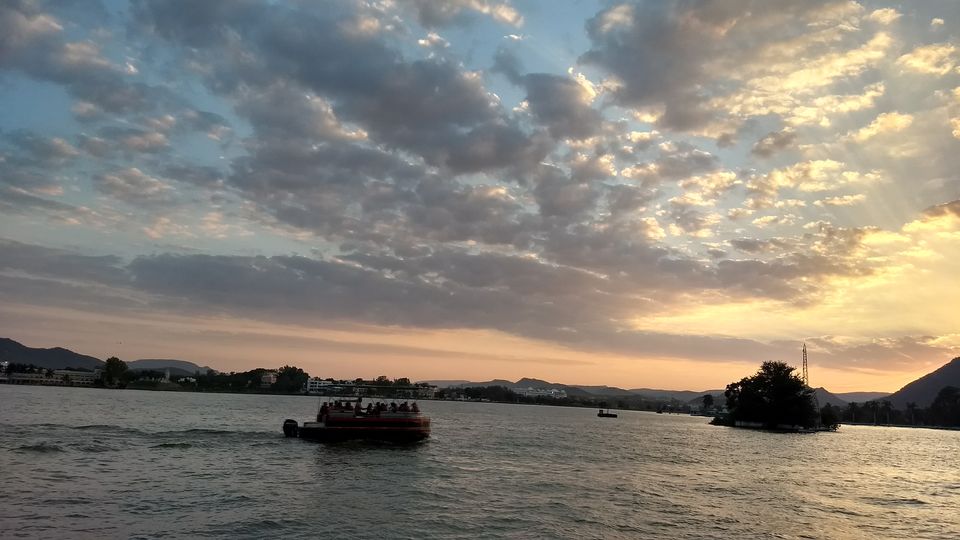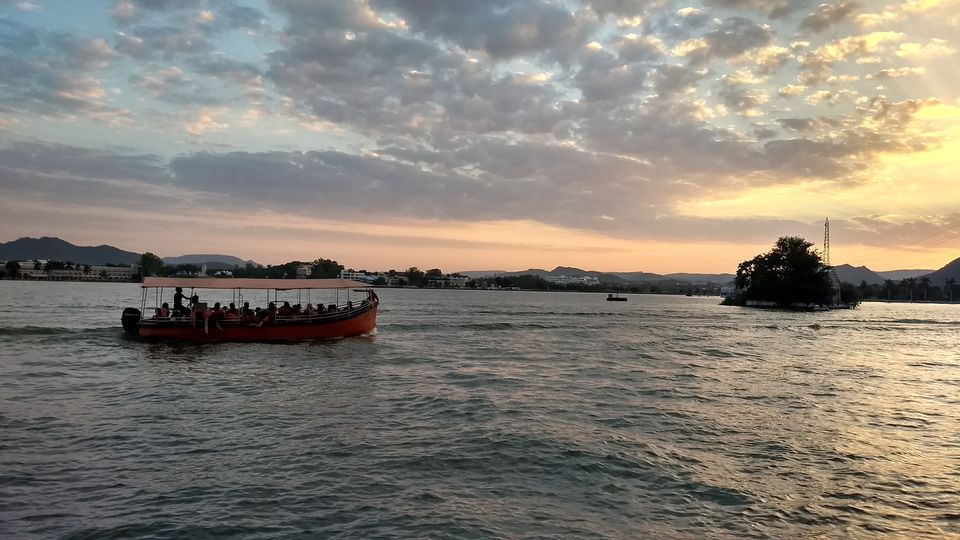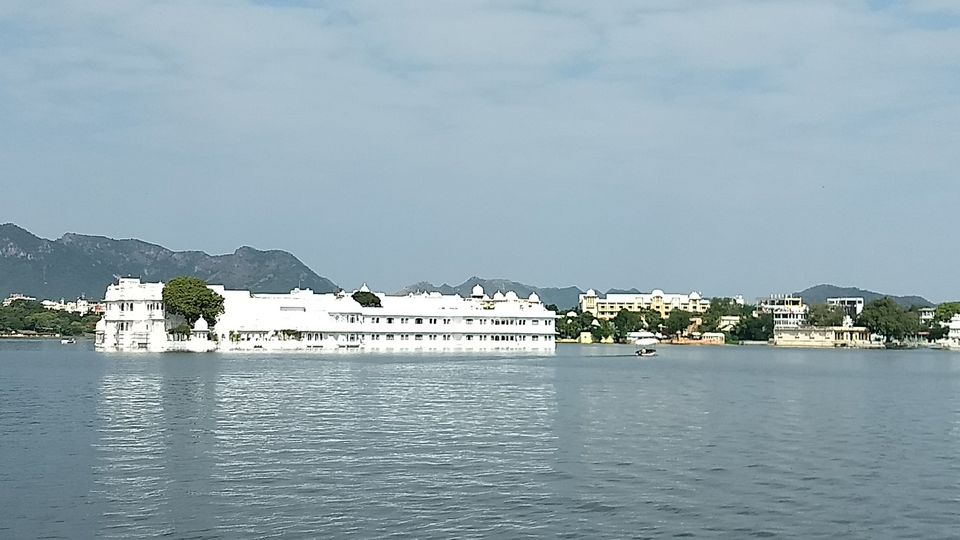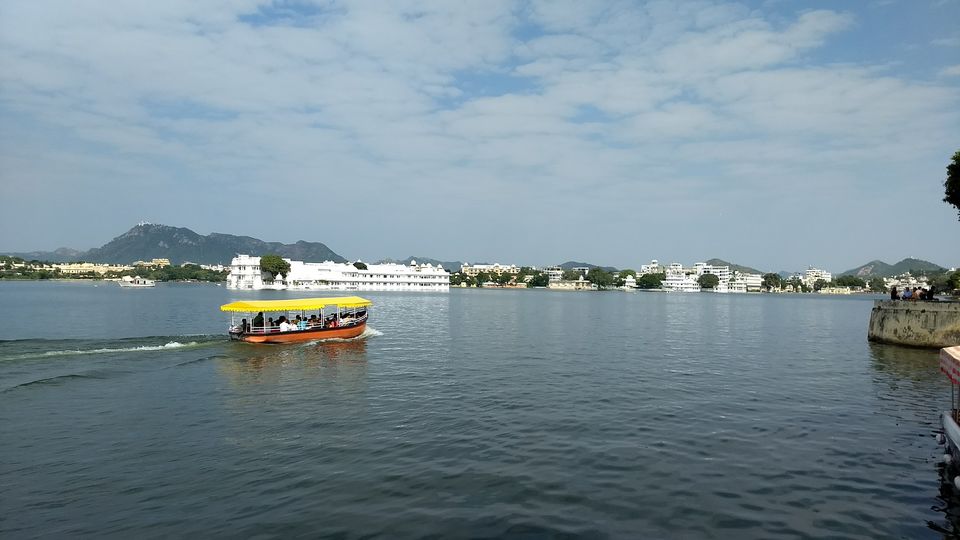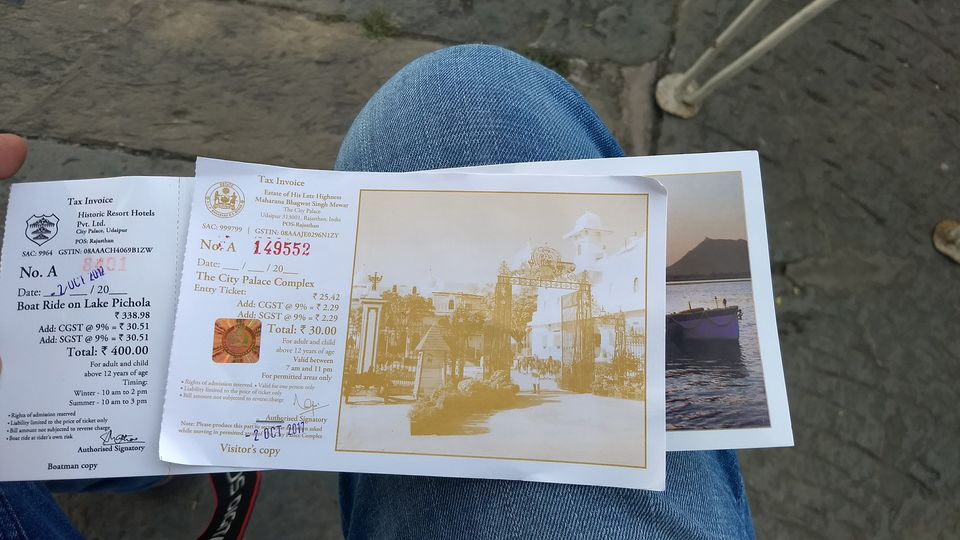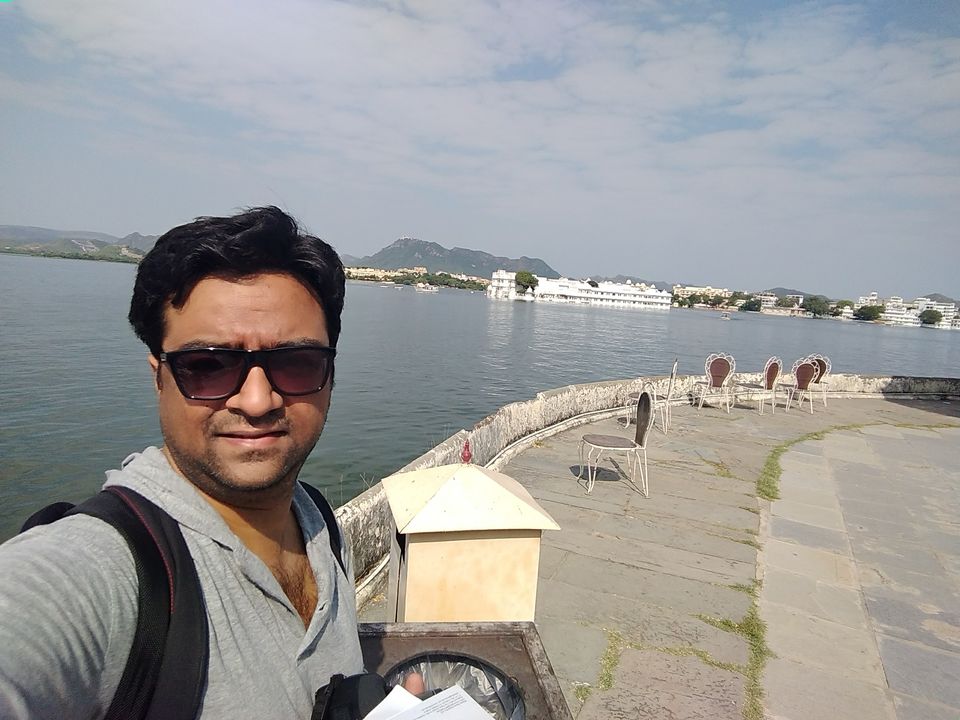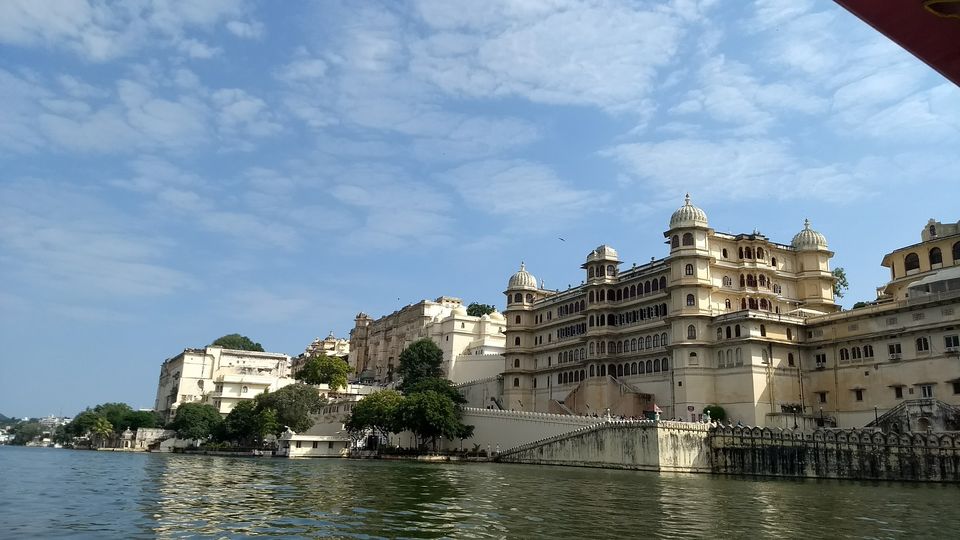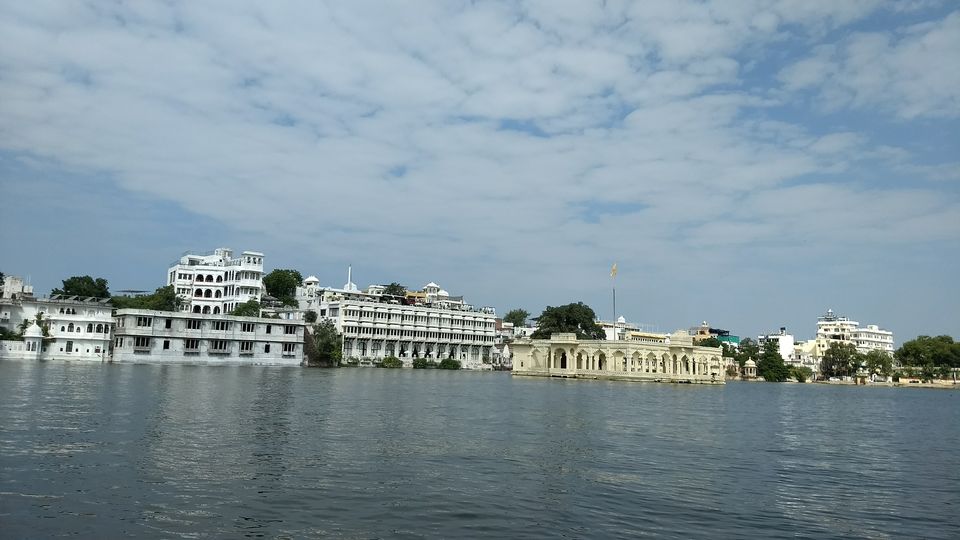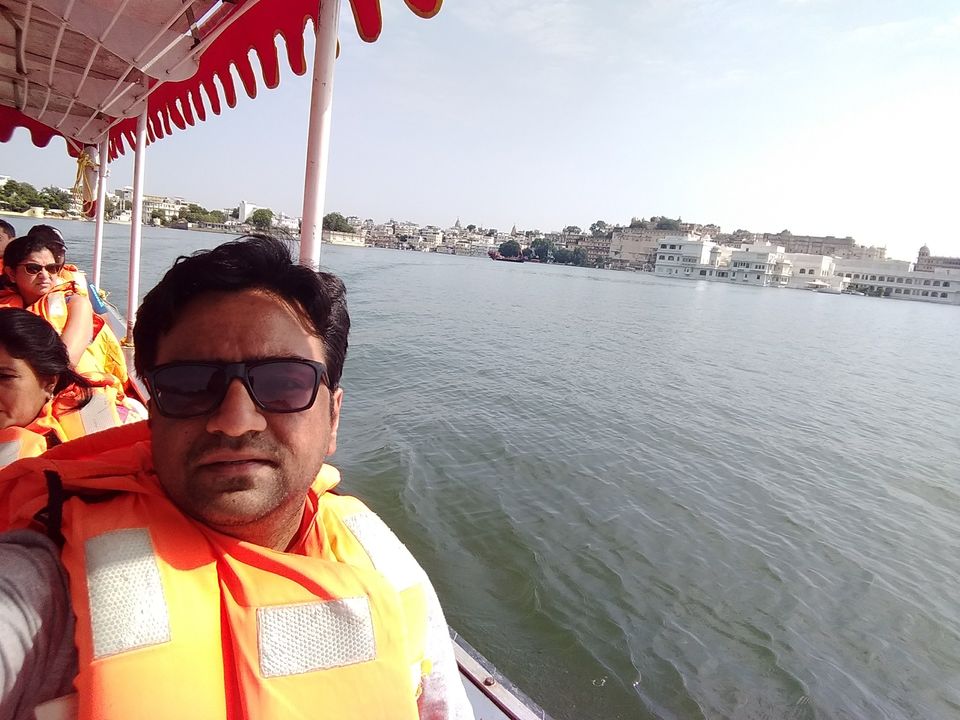 The view from Jagmandir is breathtaking and you can relax here for some time.
after this ride one thing is clear that the way people stayed in these Palaces and they way they have maintained or made these is not easy task. They must have lived the most lavished life in their time, anybody can ever think of. Well, now these palaces has become the tourist places and Lavish Marriage Destination which we call Destination Marriages and a venue for the parties and marriage functions as lot of people choose these palaces assa destination wedding venue.
Udaipur is beautiful city and the beauty of this city lies in its palaces, people and the Lakes. The City has lot of love for travelers and tourists, the city has its own cuisine which is world famous, the city has its own charm which attracts people from around the world, the city is not
like any other city. It is different and it is Unique. My experience in this city was so warm and i can't forget this memorable destination and would love to visit again and again in this Paradise which is called the "Venice of east"
Best season to visit Udaipur is September to Feb-March. Best way to stay is homestay to get the feel of Udaipur. Best food is local food including laal Maas. and the best places you have already read above. If plans a backpack then "Backpackers Panda" is the best choice to stay. Do not forget to buy the Craft items from here, as this is speciality of this city. Also the laakh Bangles, Bandhani, Suits, Saaris, etc.
Stay tunned with my Blog. Subscribe it, Share it with your friends & Family and do ask them to subscribe this for the amazing travel experience.
Love
Happy Travelling!!!
Some of the Glimps of the beauty of UDAIPUR streets and places.
Subscribe the blog and also the YOU TUBE Channel and Like the videos.
https://www.youtube.com/channel/UCM-cB3NQKaYp6Gz8CjZD_qA
or can visit on
www.travelclickwriteshare.com.