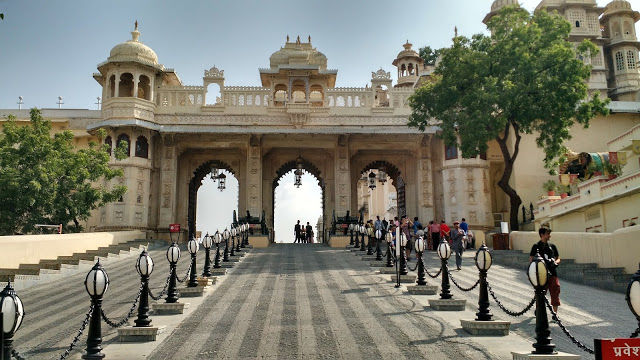 The city of lakes Udaipur, offers magnificent combination of natural beauty as well as History. Being in our travel bucket for quite some time, we chose this destination for holiday during the October Dusherra break.
Inspite of making train reservation in July, the ticket status reached RAC 2 and 3. As husband and I scratched our head thinking how to share the single berth, the kind hearted TTE directed us to two vacant berths. We couldn't thank him more for making our journey so comfortable!! The train (Chetak Express) started from Gurgaon at 8:40 pm and reached Udaipur at 9 am. Bang on.. right on time!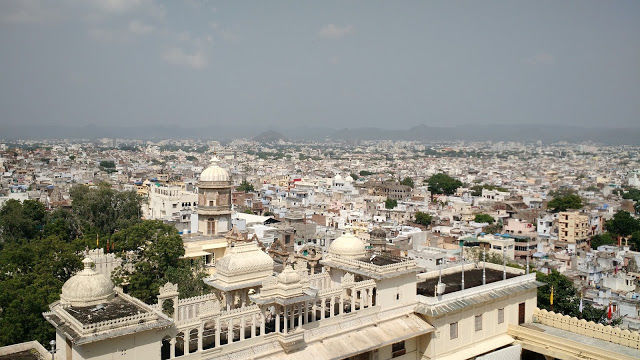 Sight seeing-
There are many places in Udaipur that you can drool over. There are royal palaces as well as lakes to see. You can hire Uber or Ola taxis. Auto fares are higher than taxis!Auto asked for 150 INR to cover three kilometers while Uber charged us 57 INR only.
For reasonable fares and to save your pocket from draining, hiring an Ola in Udaipur is advisable.
In this photo blog, let me take you through the Royal City Palace Museum, a must see in Udaipur.
Several combinations of tickets are available at the counter. Pay 30 INR to enter the City Palace and wander in the outer premises. 250 INR is the price to enter the museum complex. To take your camera inside, pay another 250 INR or else deposit your camera in locker. There are several other palaces within the complex for which ticket prices are different and often touch the sky. However, its worth the price.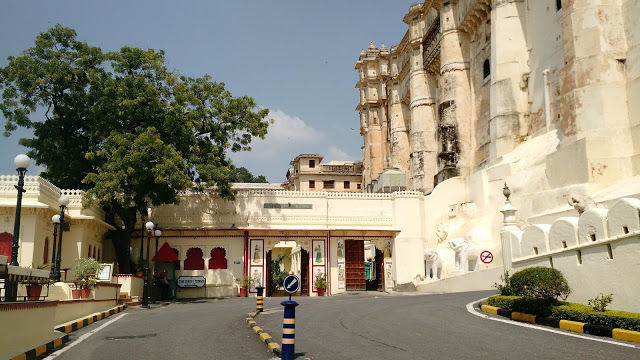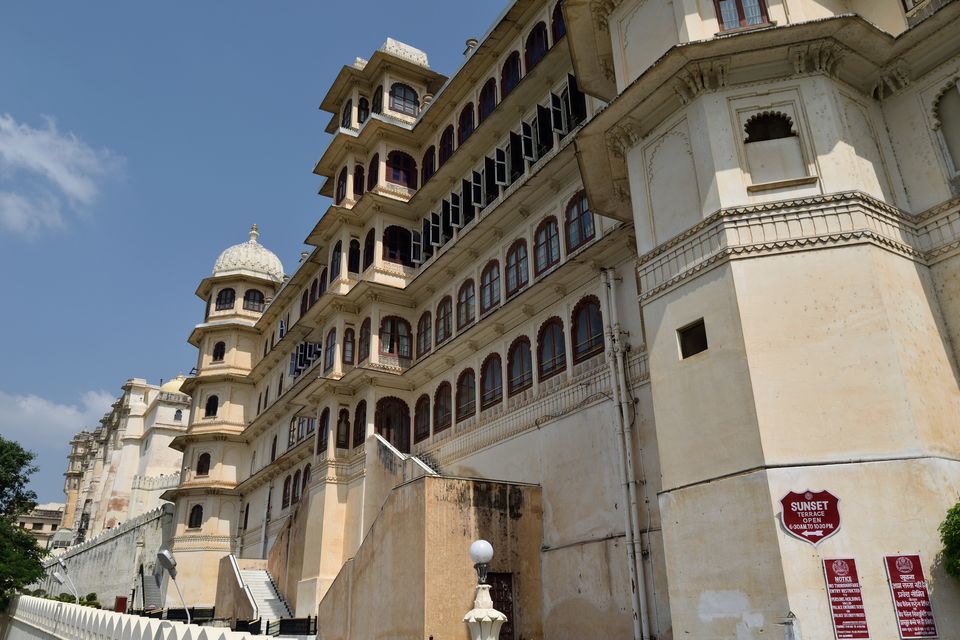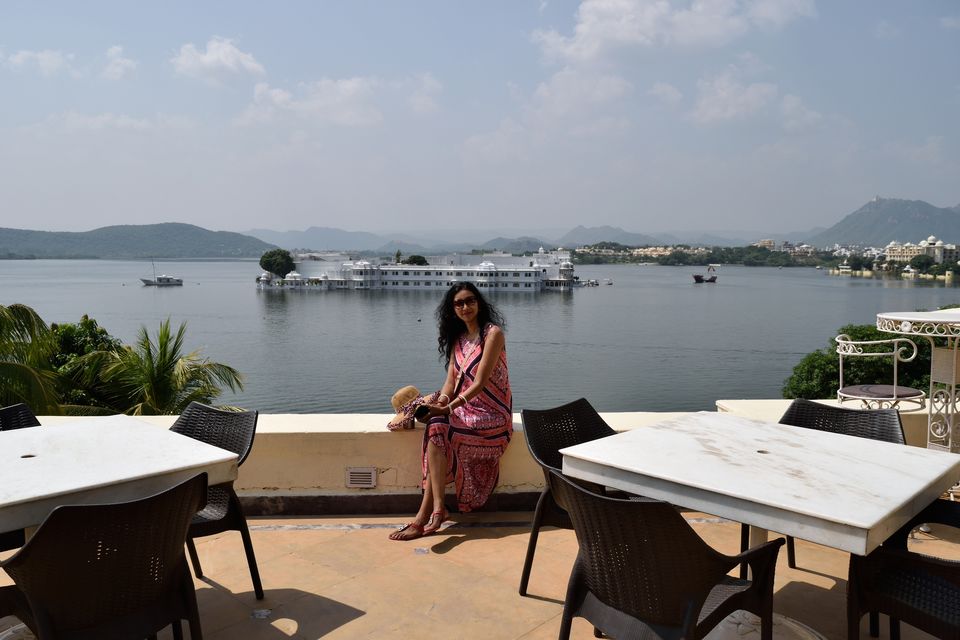 The restaurant complex near the ticket counter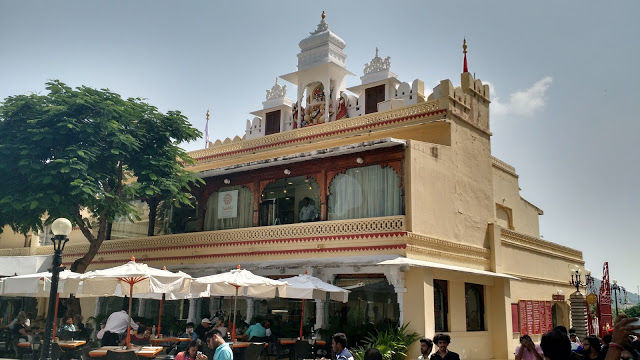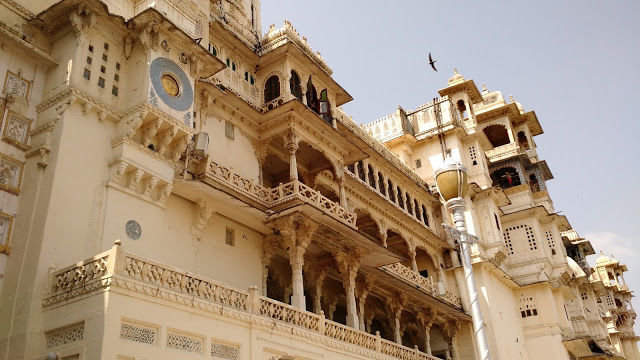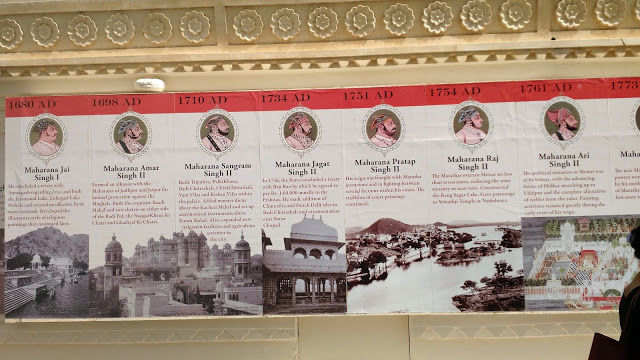 City Palace is huge beyond imagination. It takes straight three hours to see the whole palace. The complex houses armory, temples, kitchen ware, collection of uniforms, flags, palaces/rooms of queens, paintings, last remains of Maharana Pratap and lot more. You have to walk a lot from one complex to another and also need strength in legs to mount stairs- many of them! Do not hurt your legs by wearing heels. Wear shoes or flats, since walking inside City Palace is quite tiring.
As you enter the main museum complex, pay Rs 500 for carrying your camera or else deposit your camera at the counter. We managed with my phone camera to capture the palace's delights.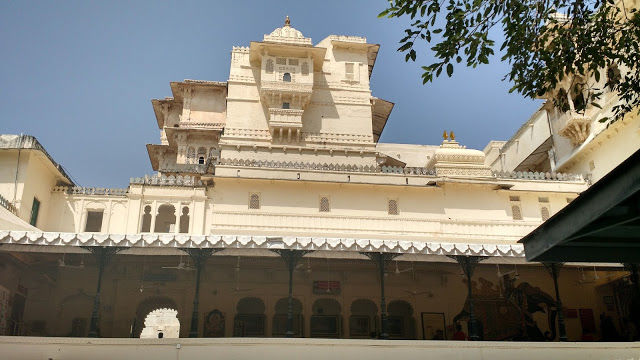 To husband's disappointment he deposited his camera and like a pro I pulled out my mobile phone. The first place that we visited was the armory, husband's favourite.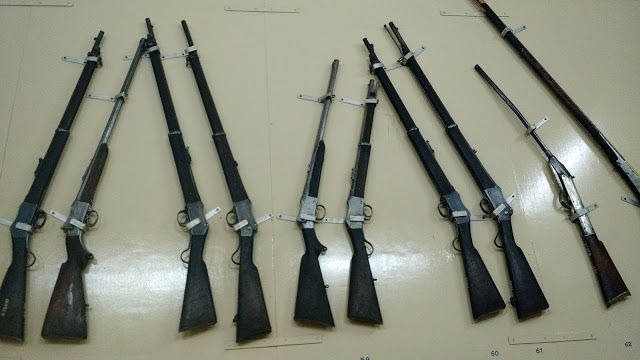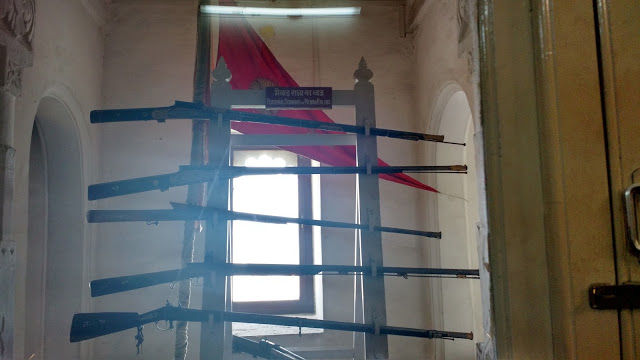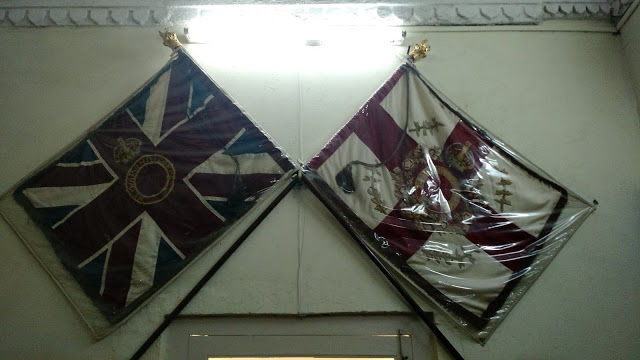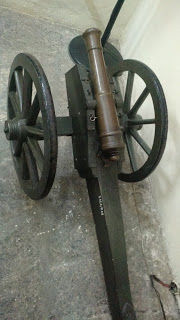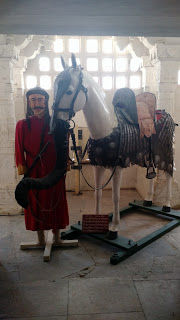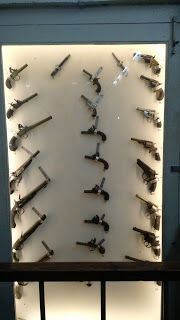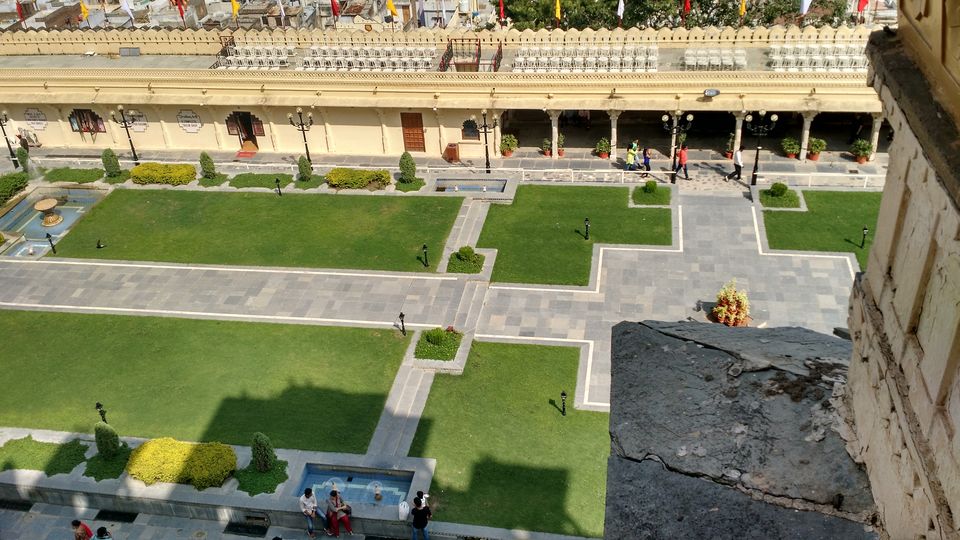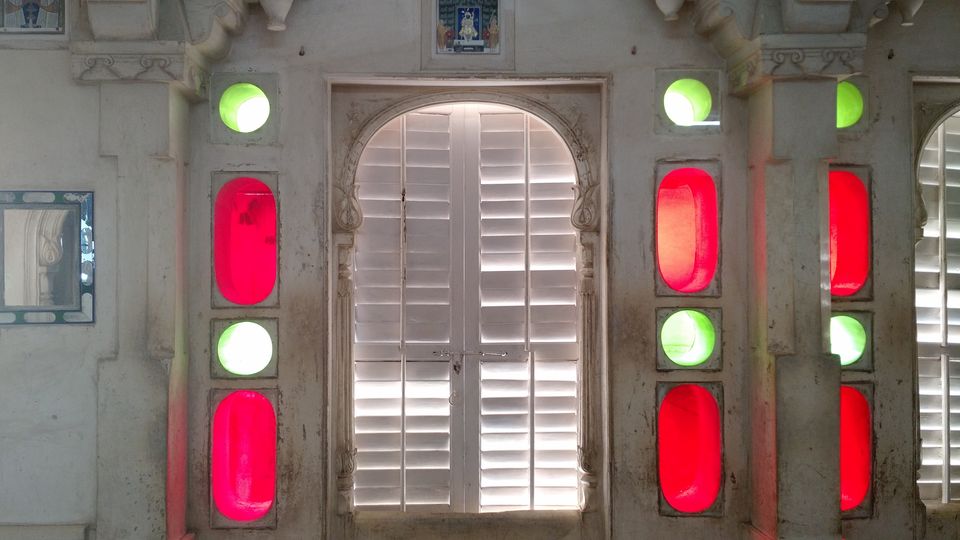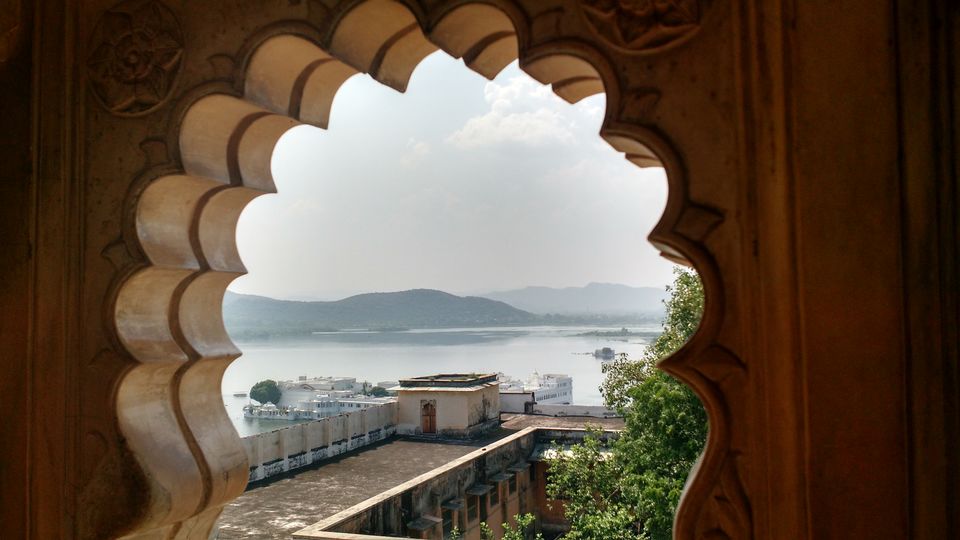 A sneak peak into the Zanana Mahal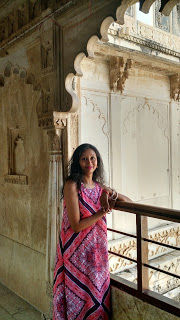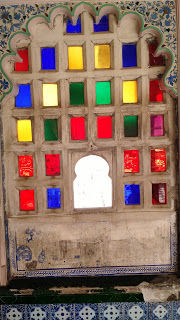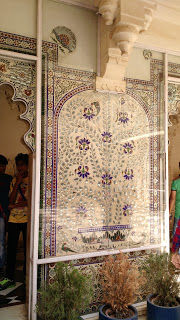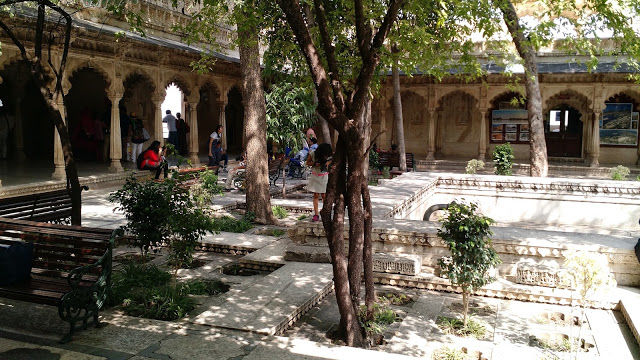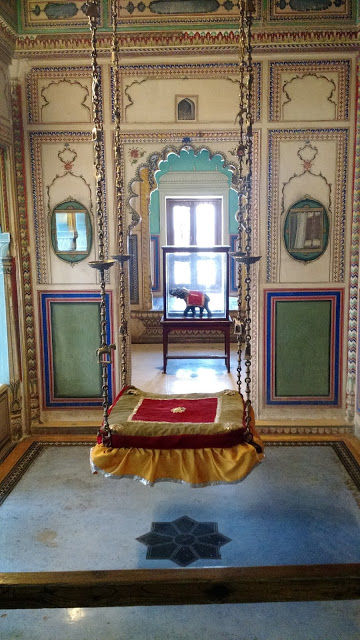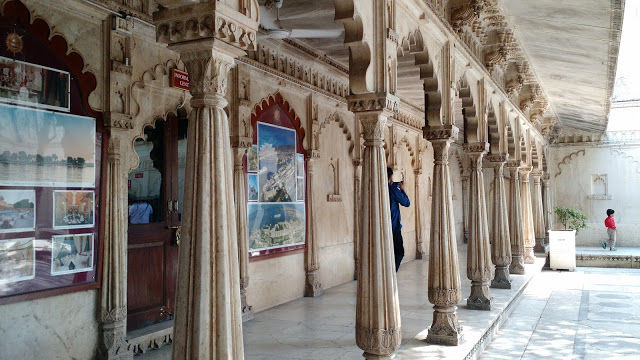 Towards the end of the palace journey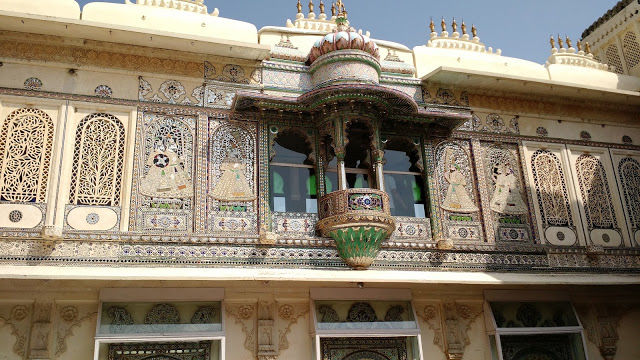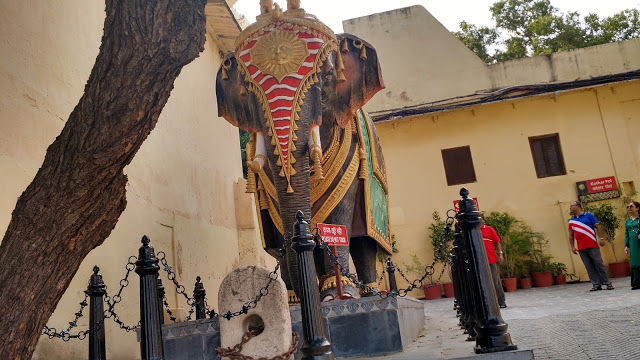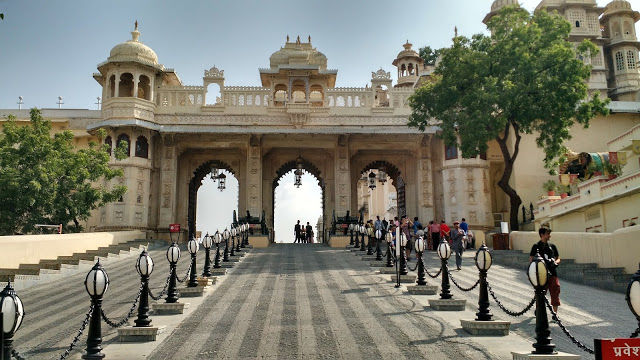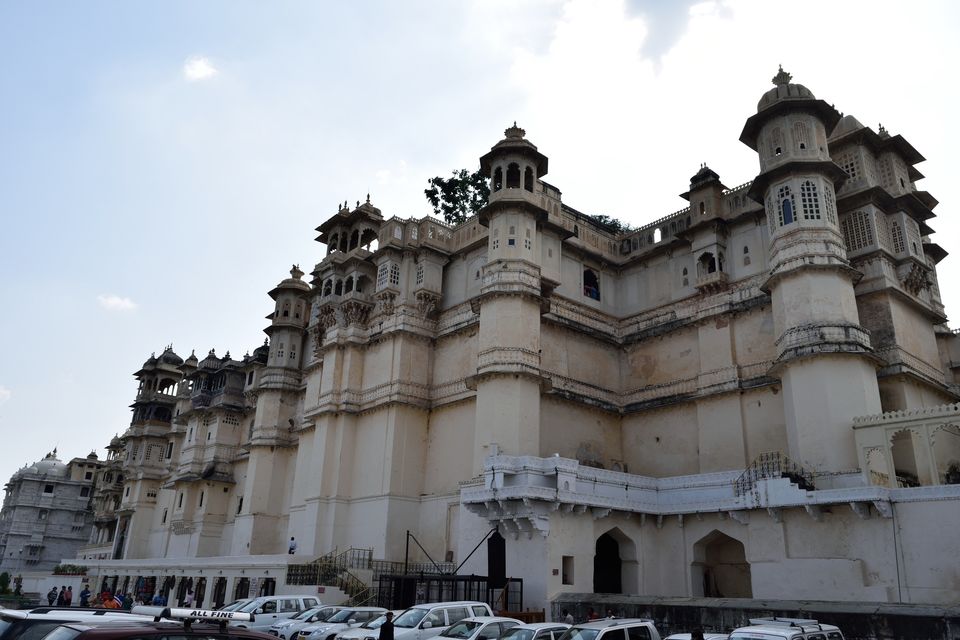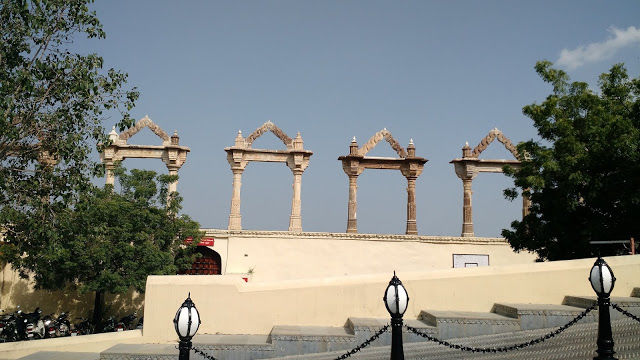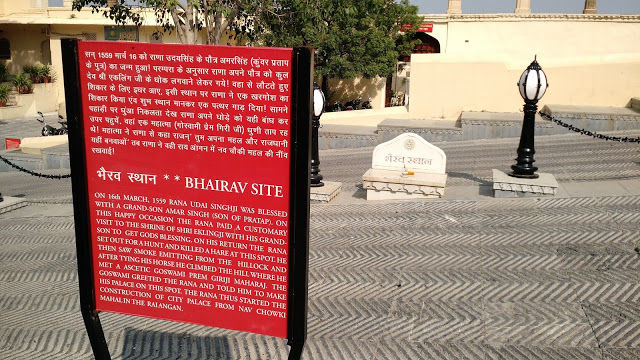 By the time we made an exit from City Palace, it was past lunch time. With growling tummy and bad headache, we headed to the market for lunch.
Ask the driver to take you to the entrance of City Place first so that you can walk to Jagdish Temple. Entering vice versa will only make your experience more tiring.
How to reach Udaipur:
Udaipur is well connected by railway lines, naming a few : Chetak Express, Mewar Express. Check out the time table from http://enquiry.indianrail.gov.in/ntes/
You can save time by direct flights as well. Cheap fares available for November. Cash on the low rates ASAP. Make advance booking to avoid last minute waiting in train.
By road Udaipur is at a distance of 650 km from Delhi. Tiring it will be unless you plan a road trip from nearby place.
Hotel accomodation: Plenty of hotels are available in Udaipur. Advisable to book hotel in advance. Ours was Hotel Le Roi, opposite to the railway station.