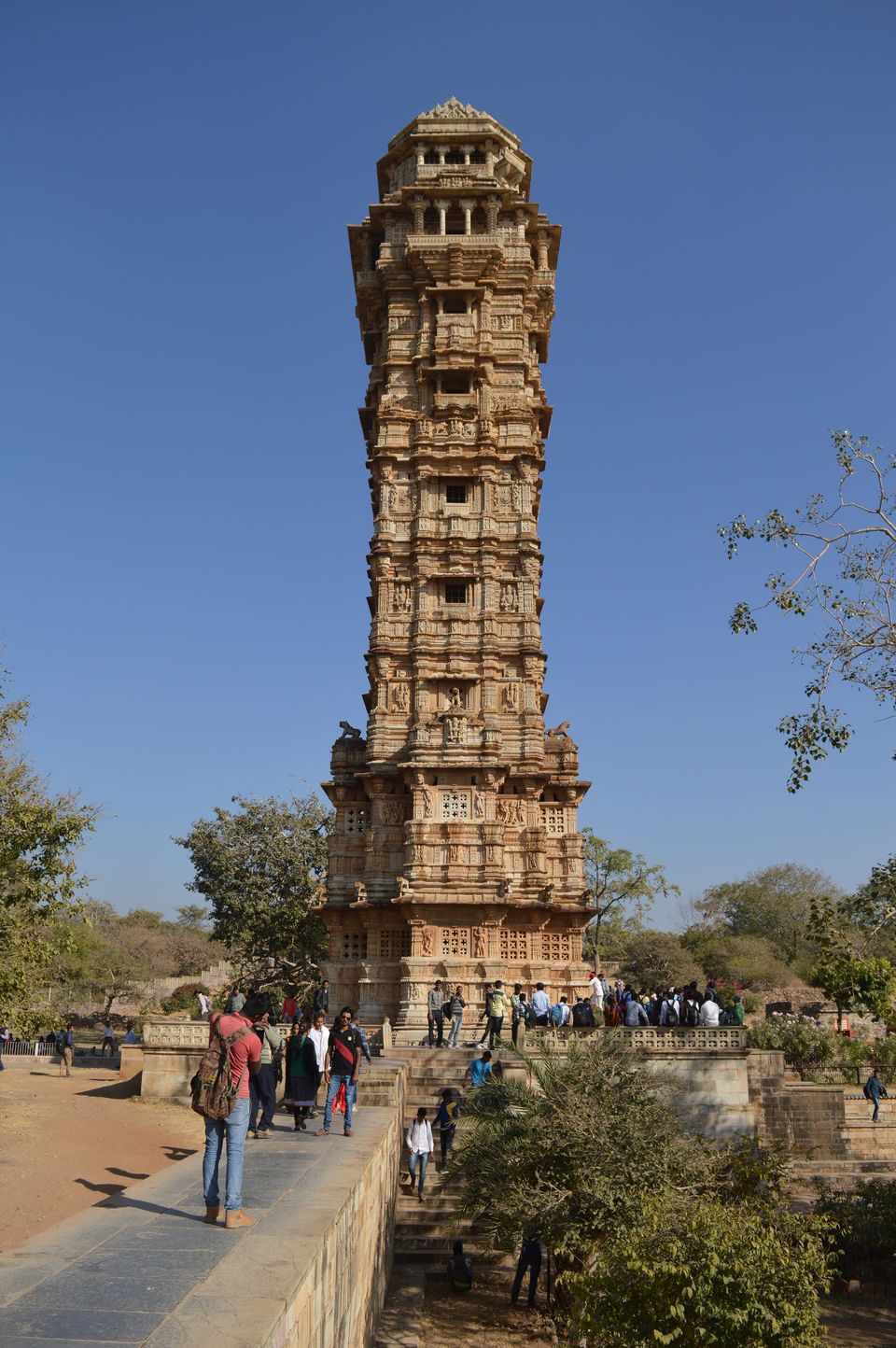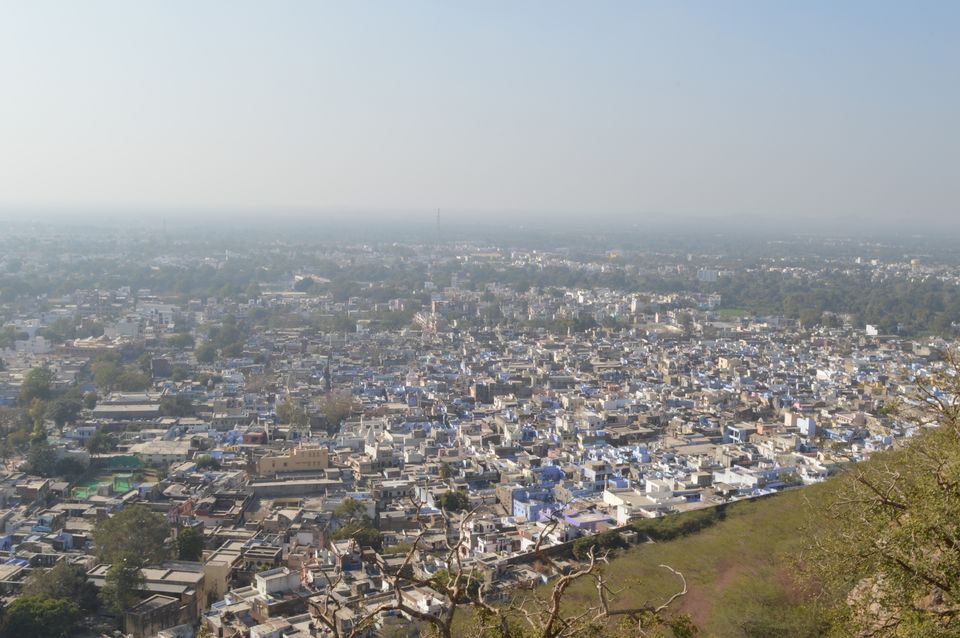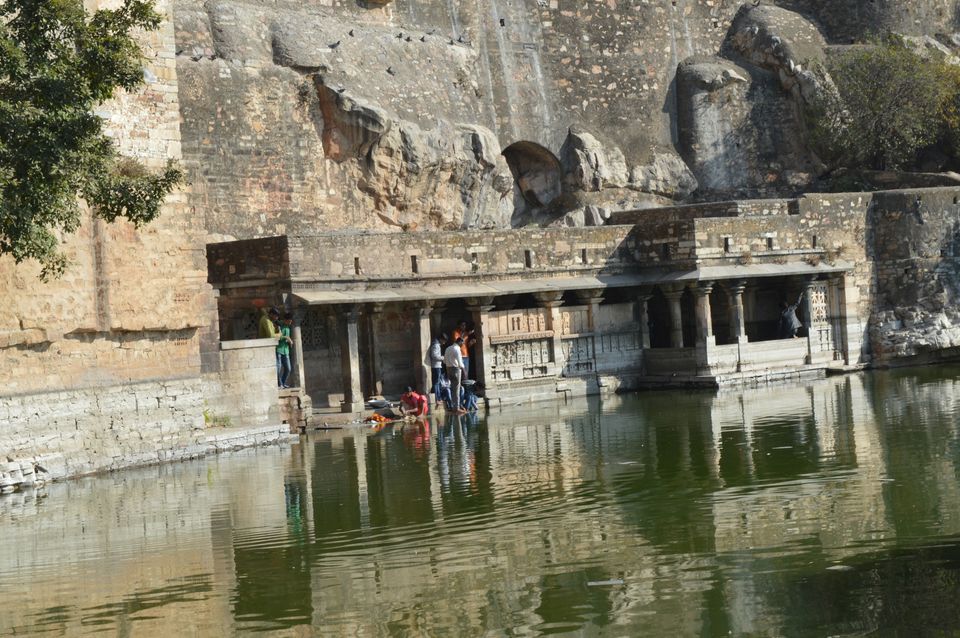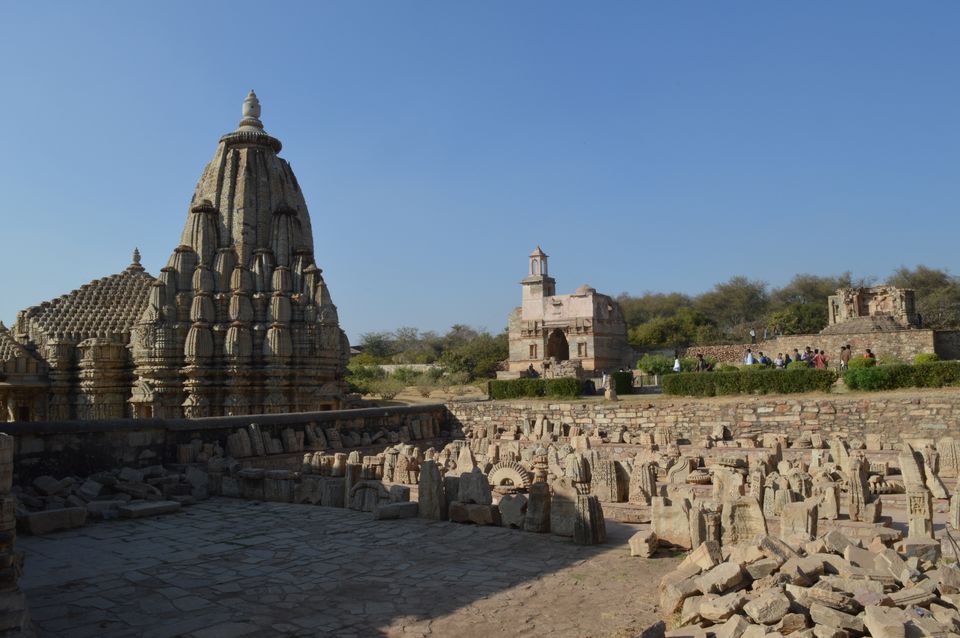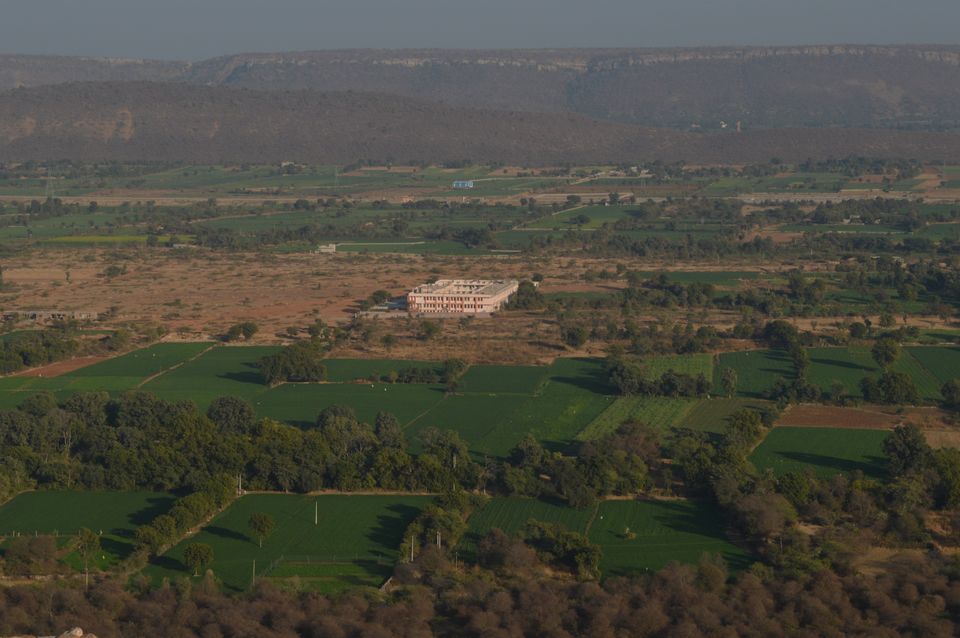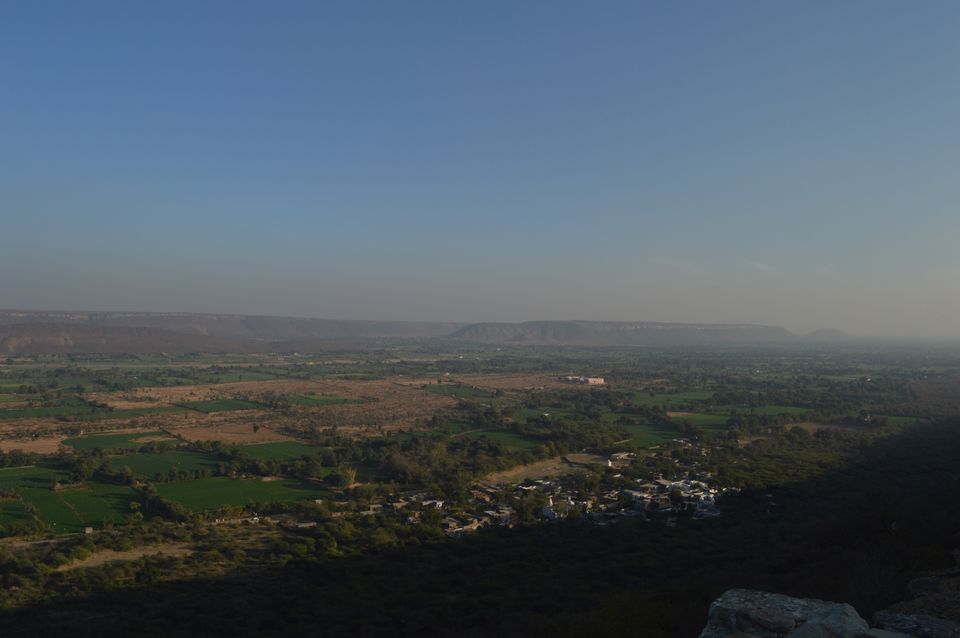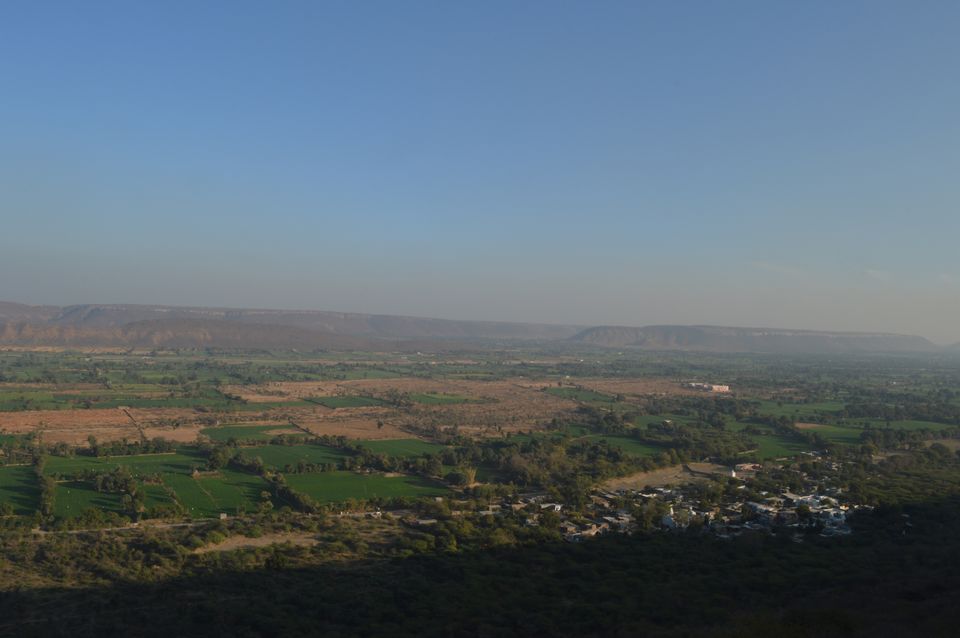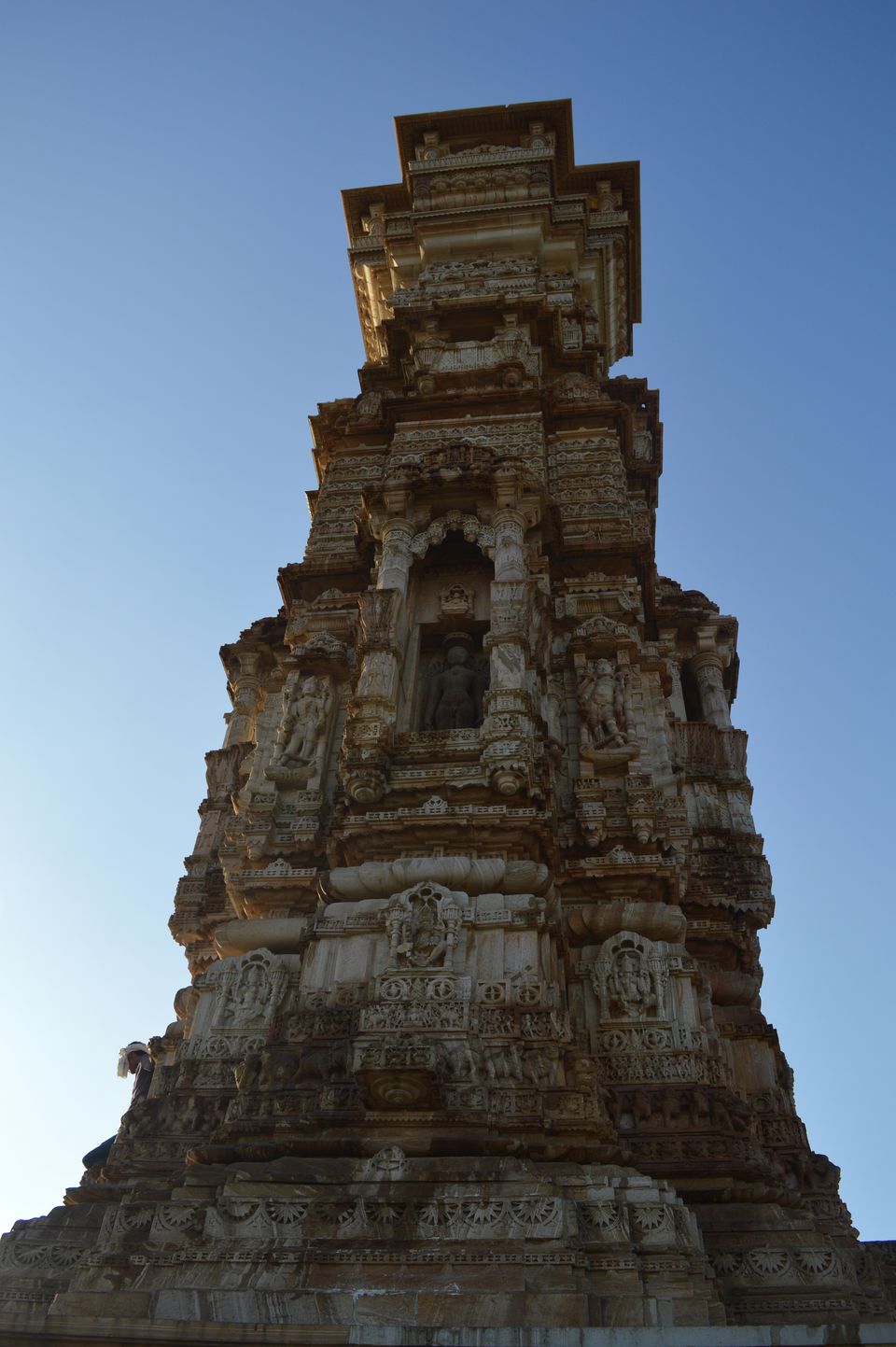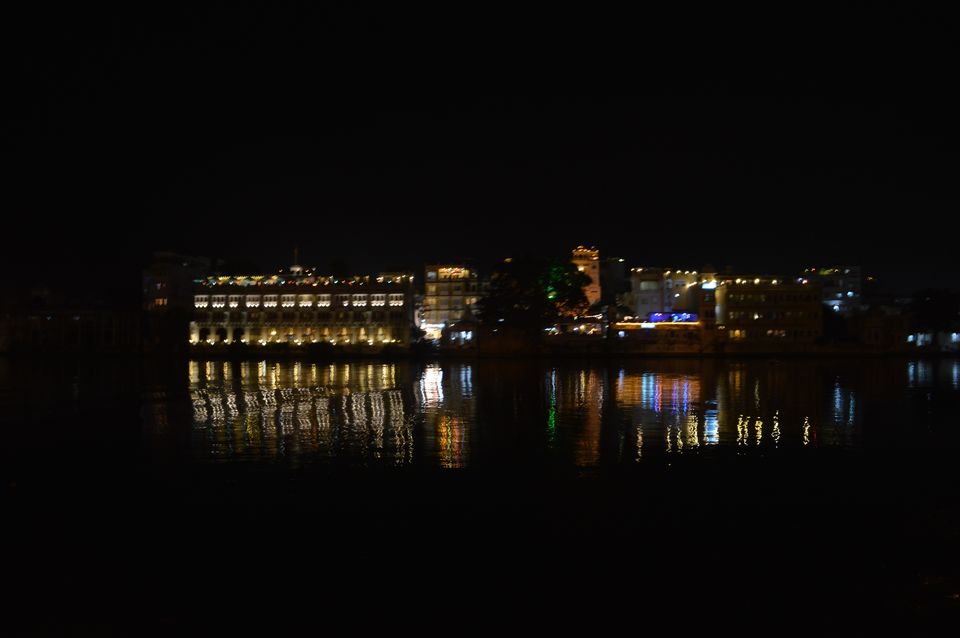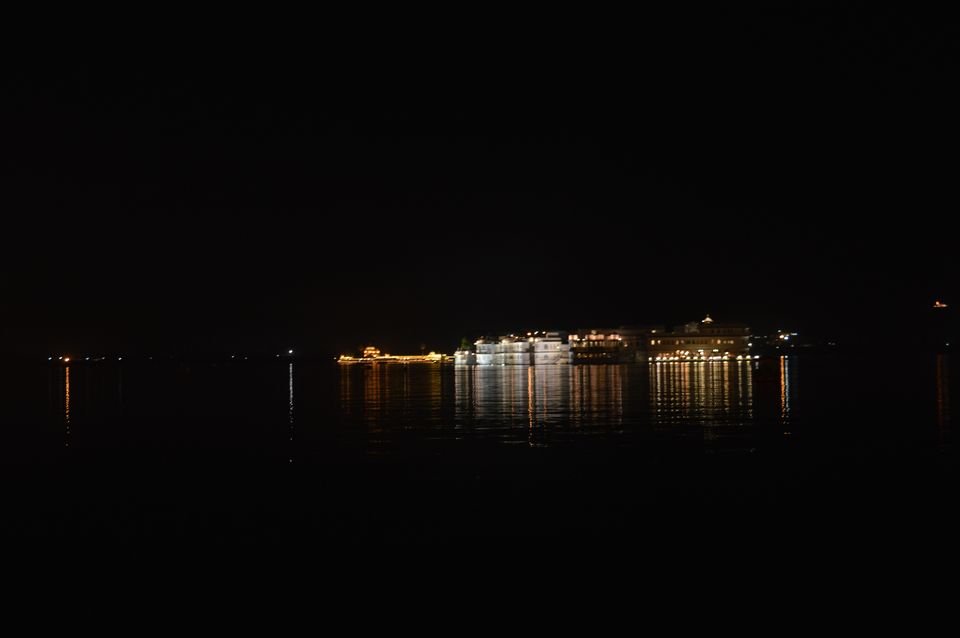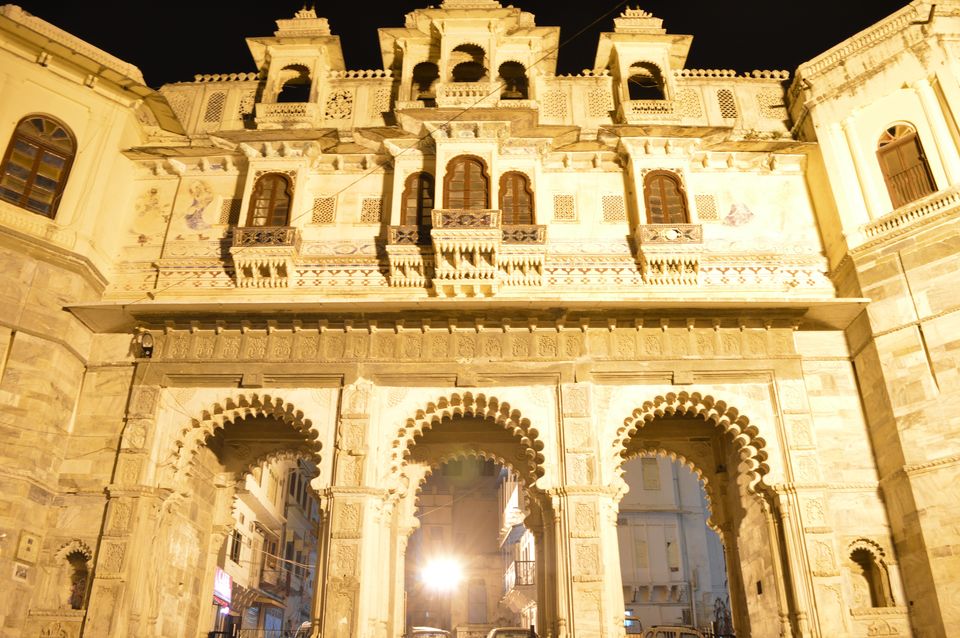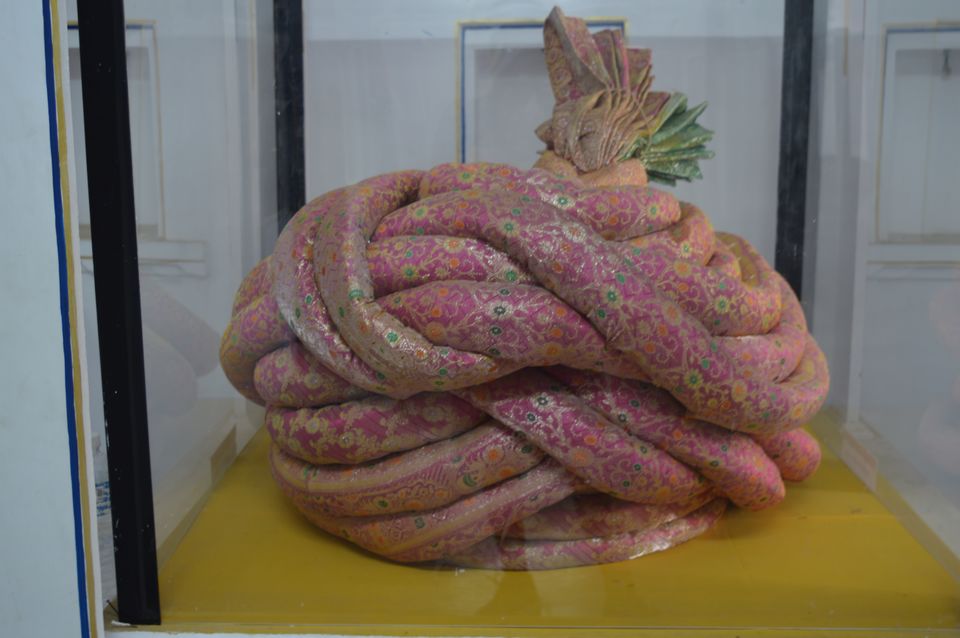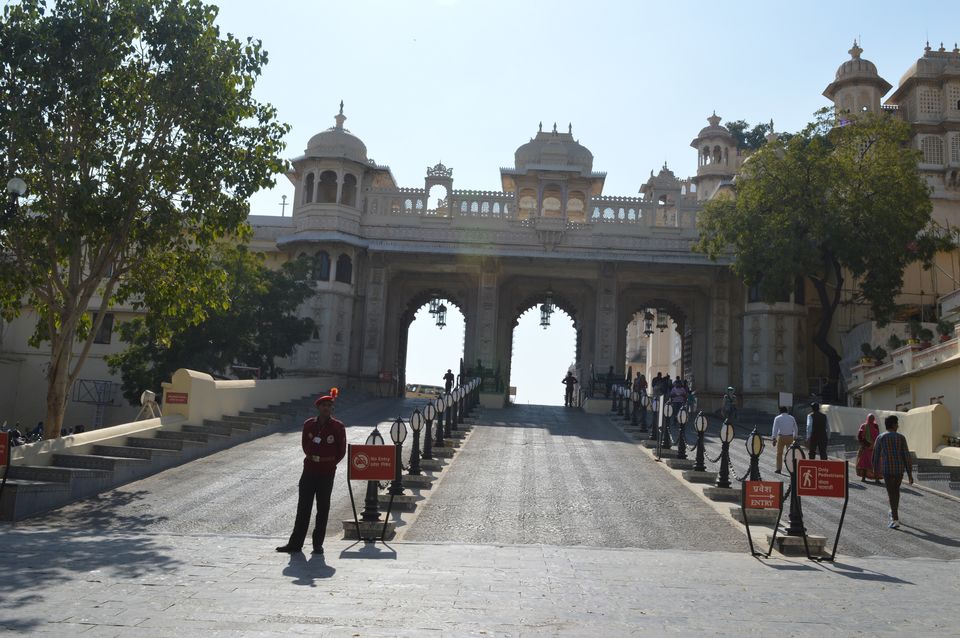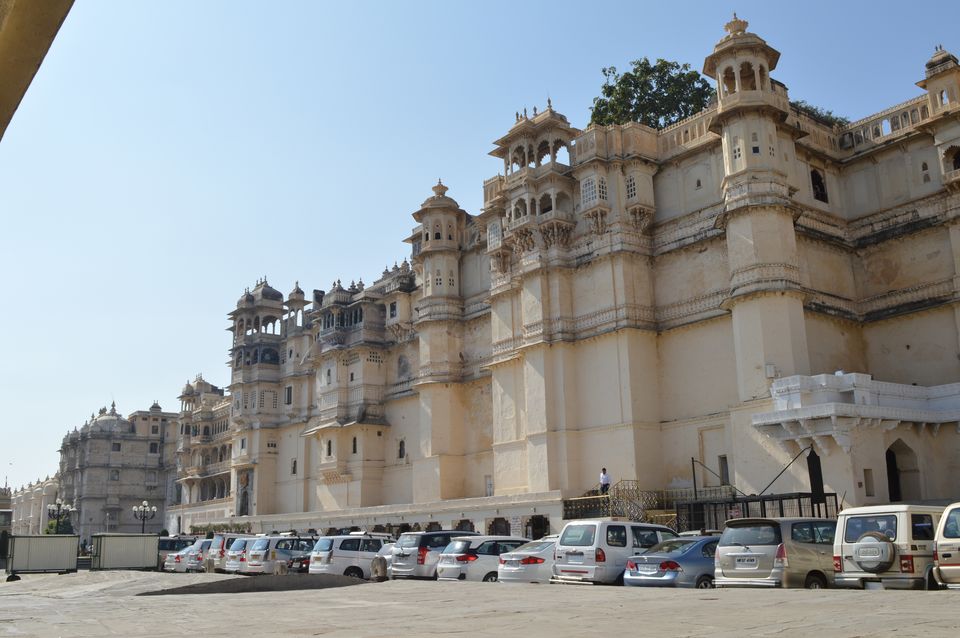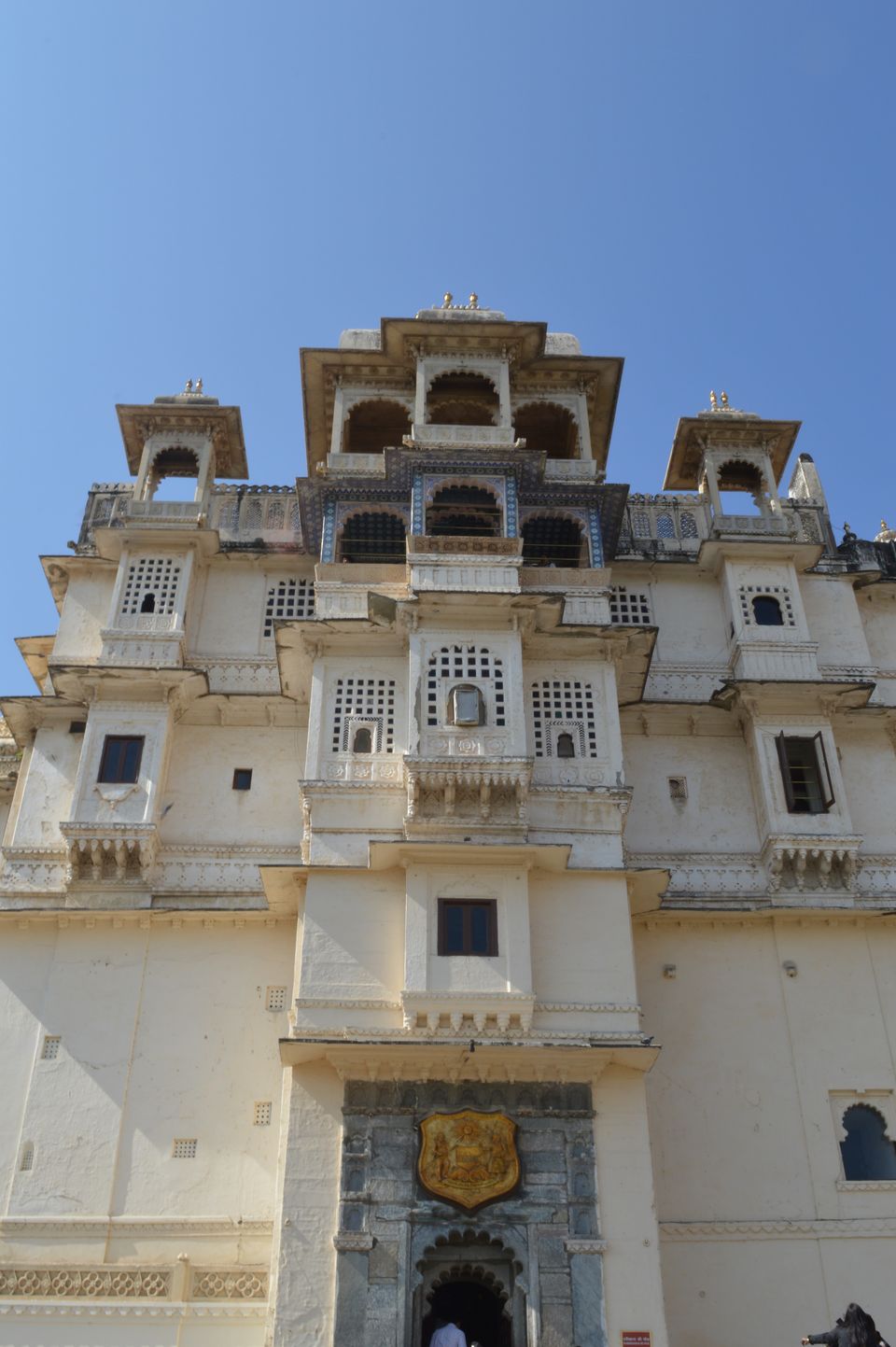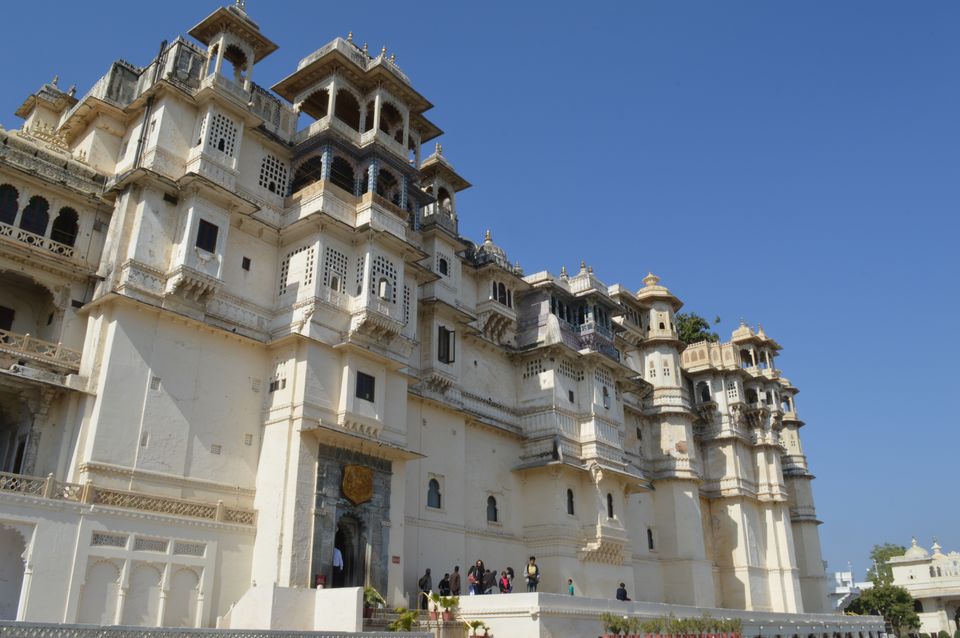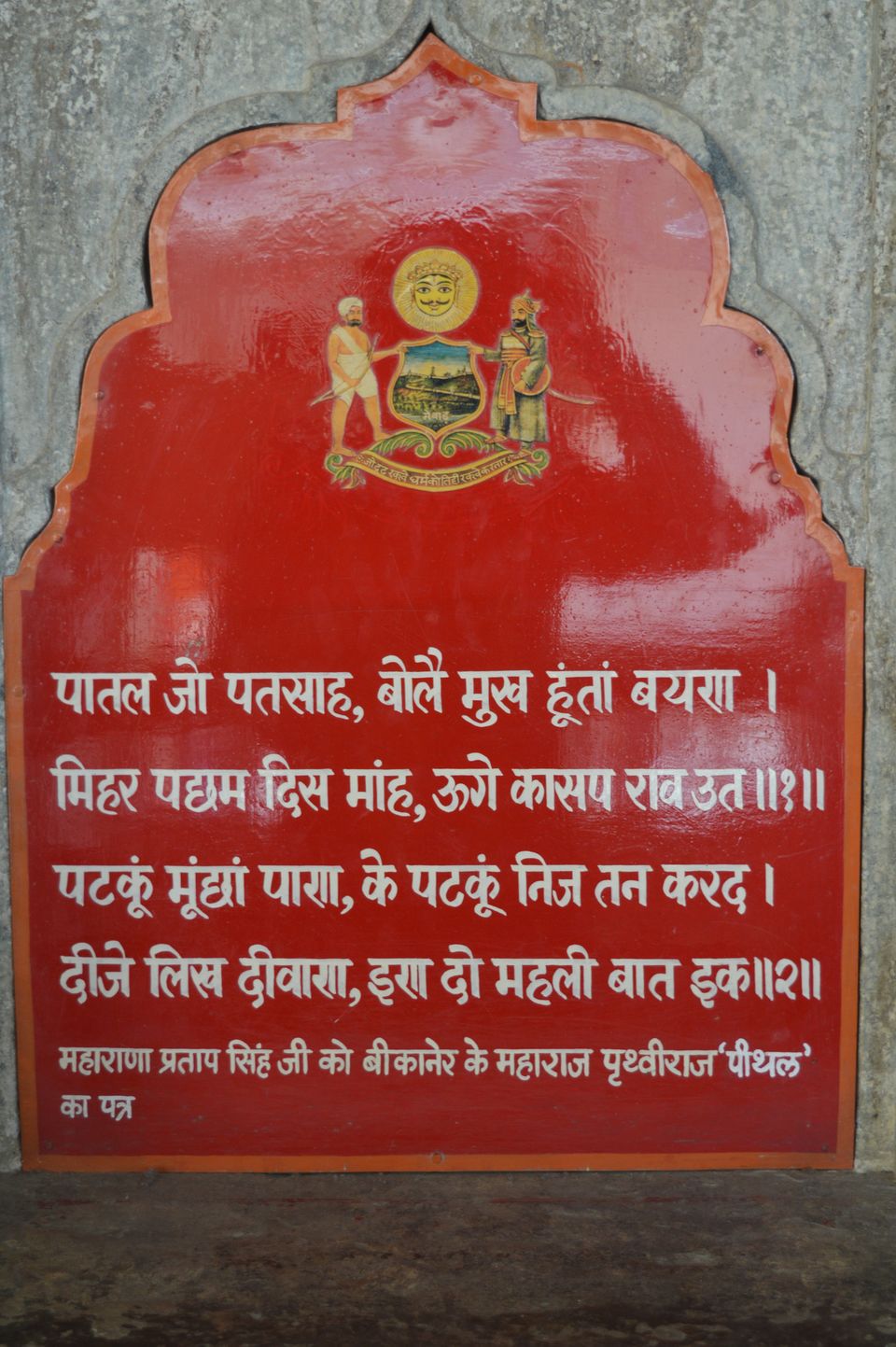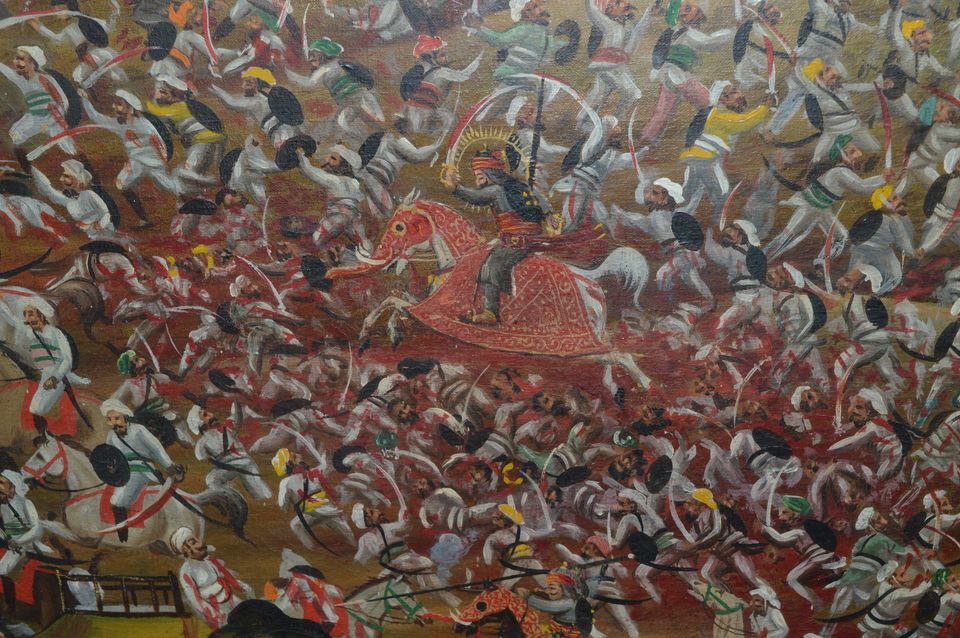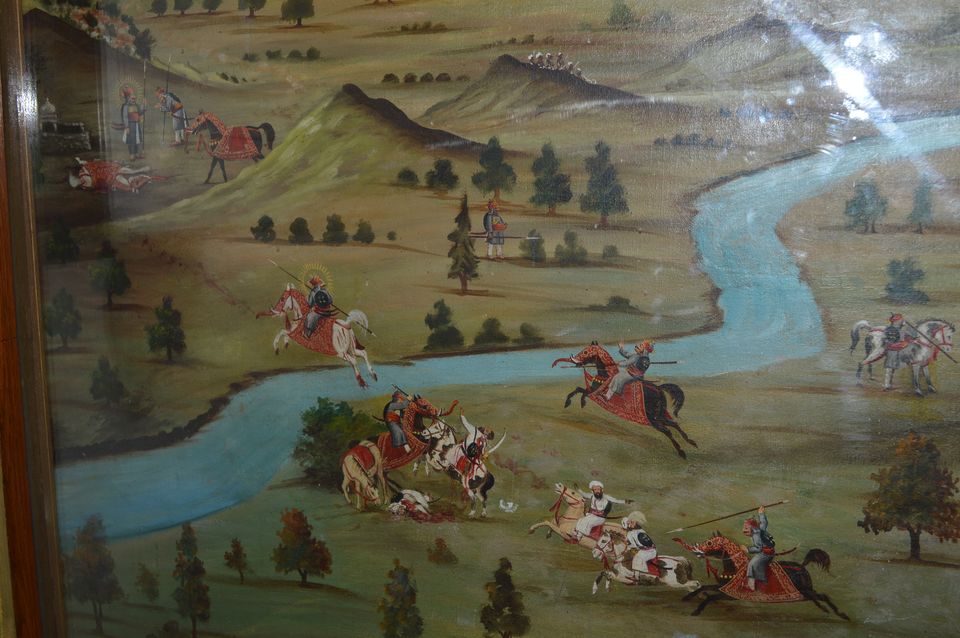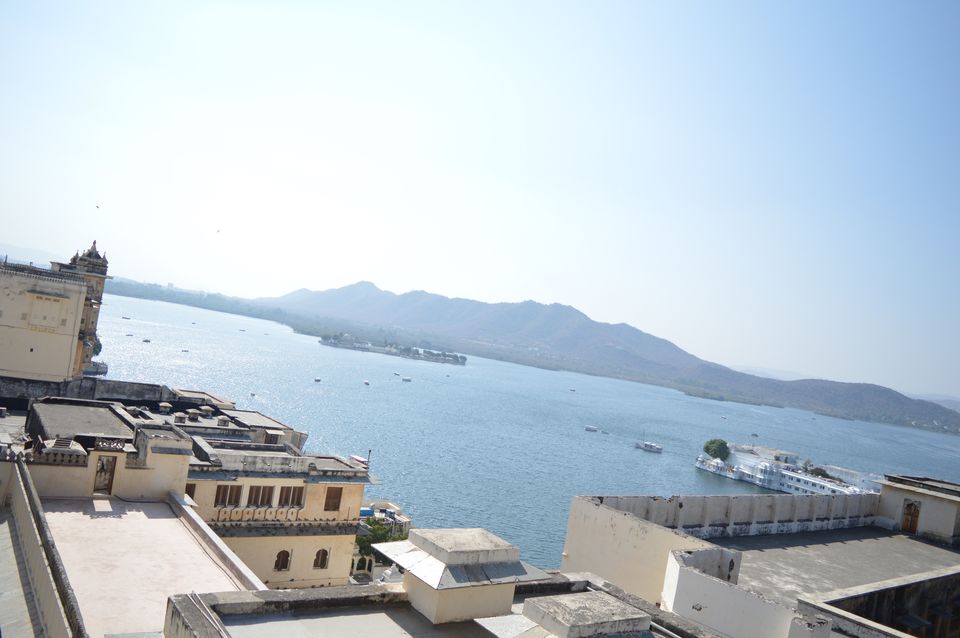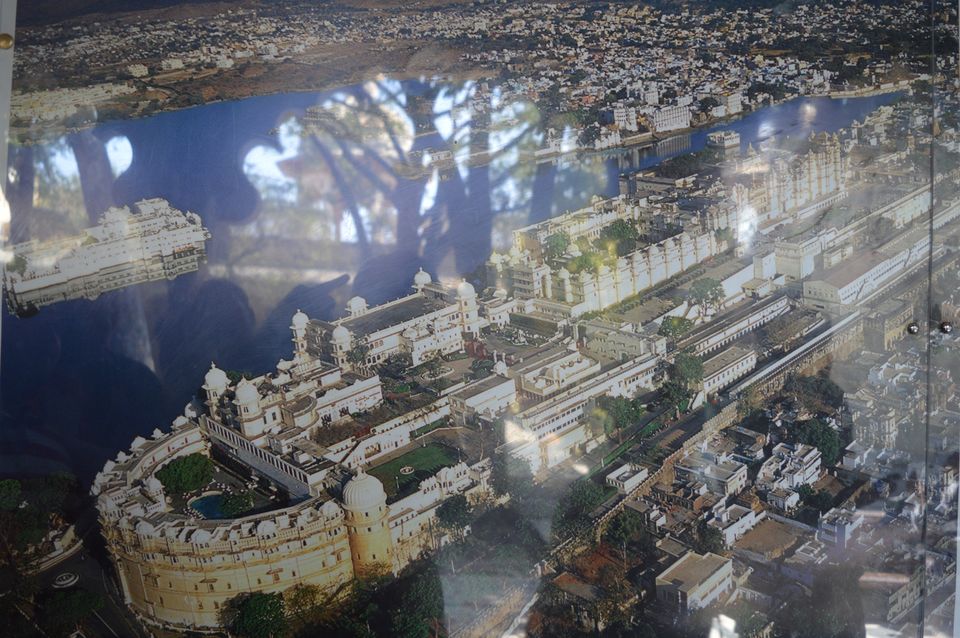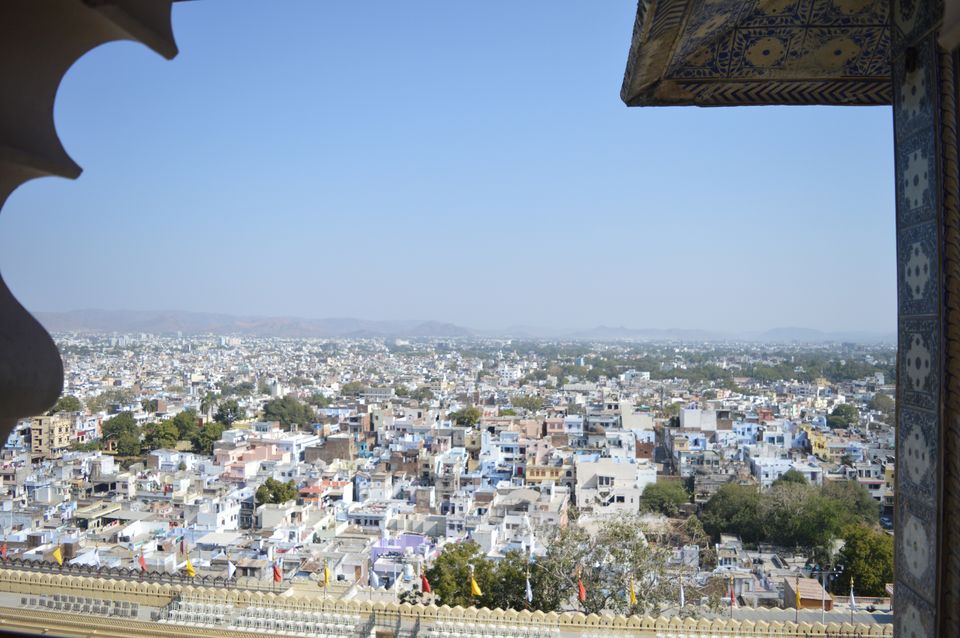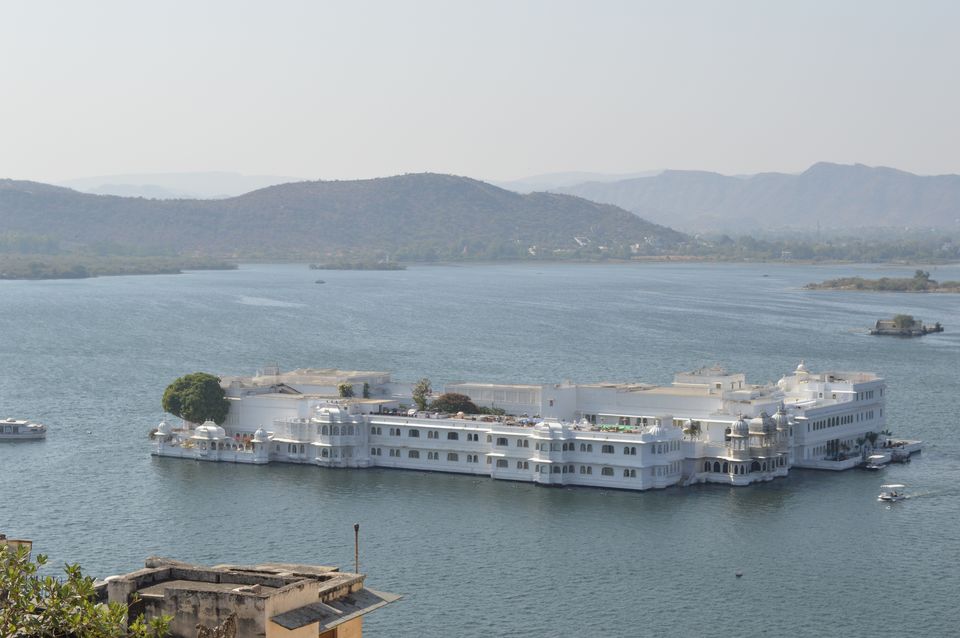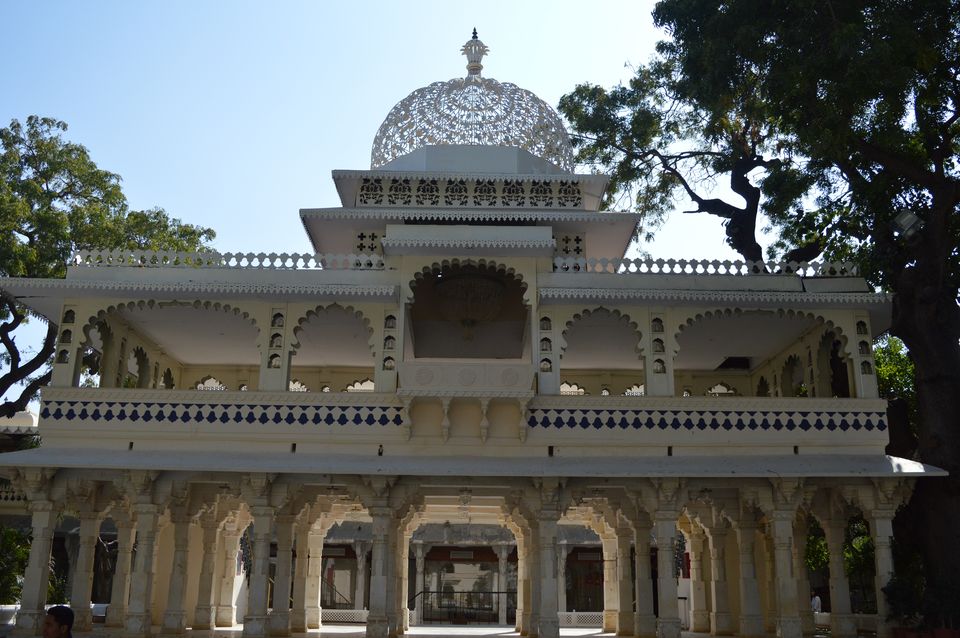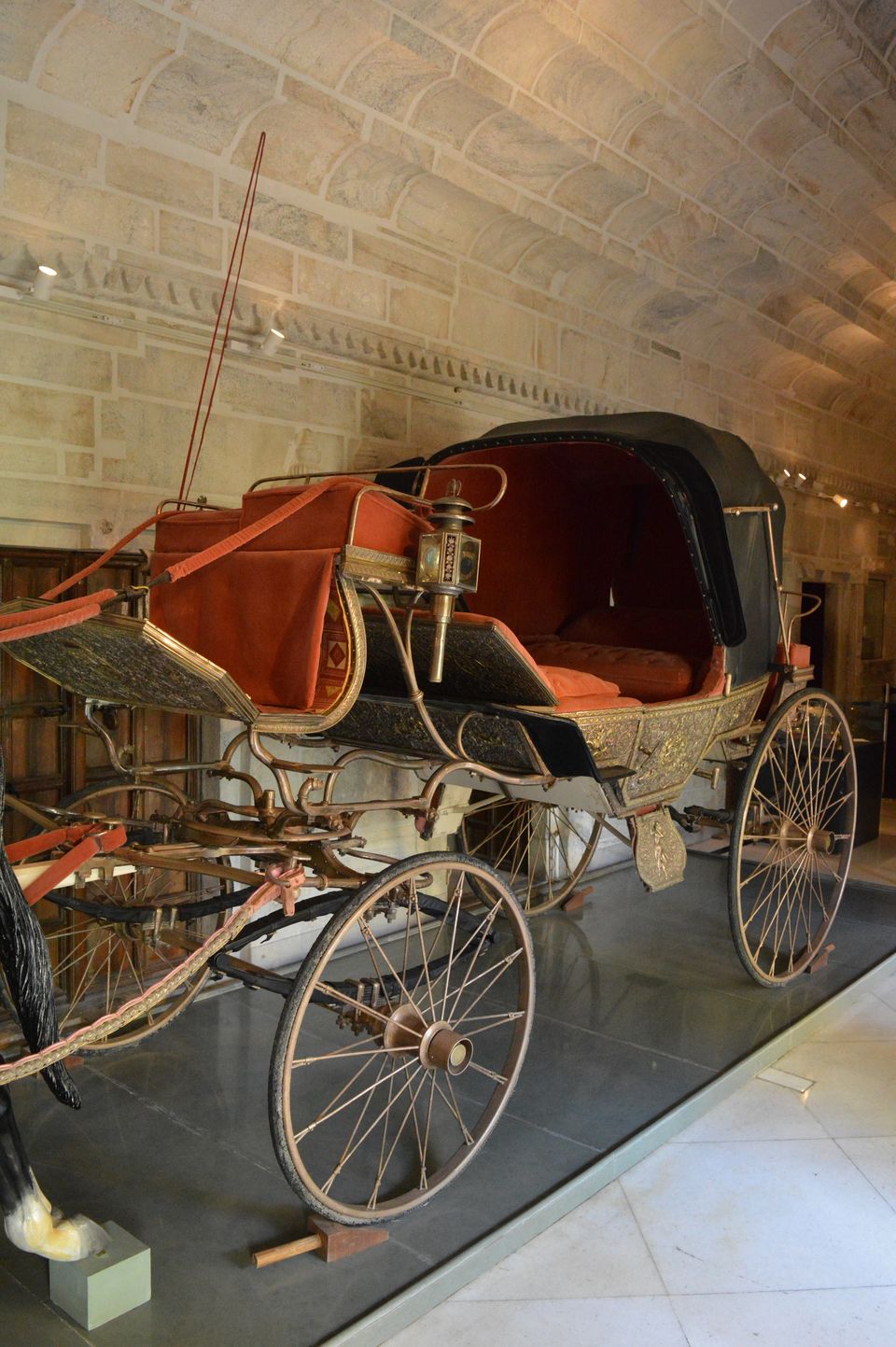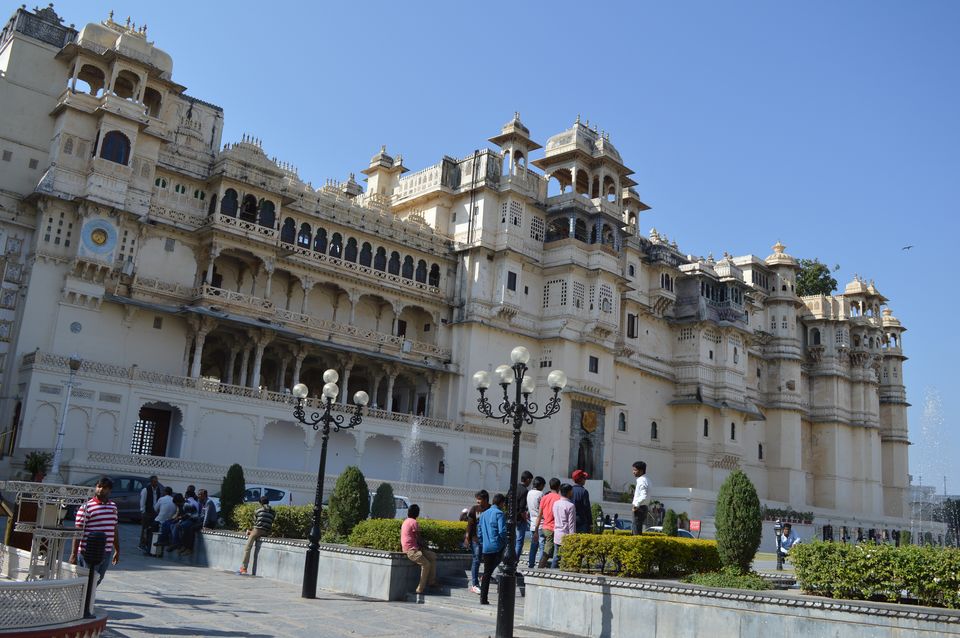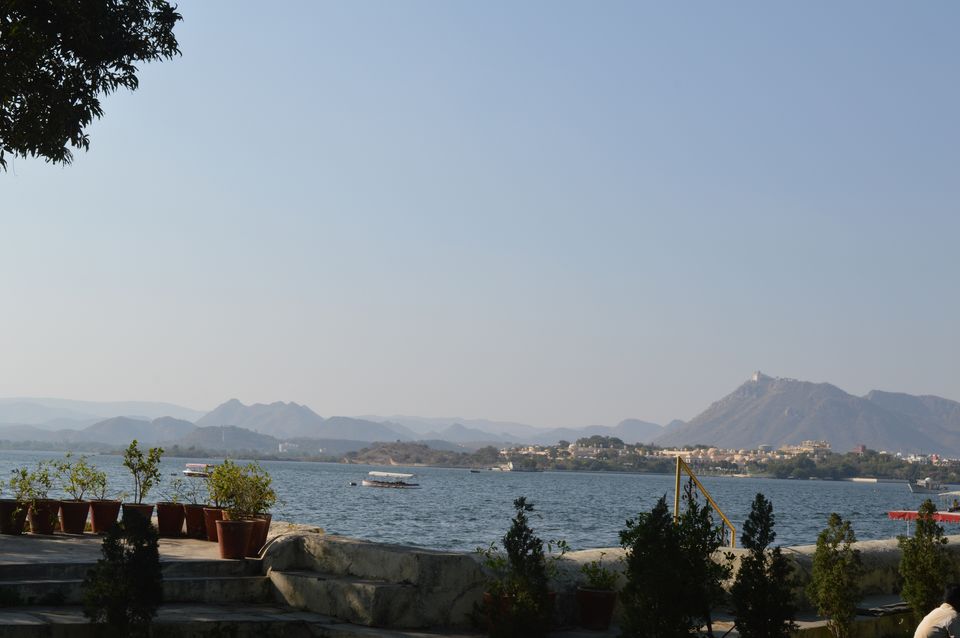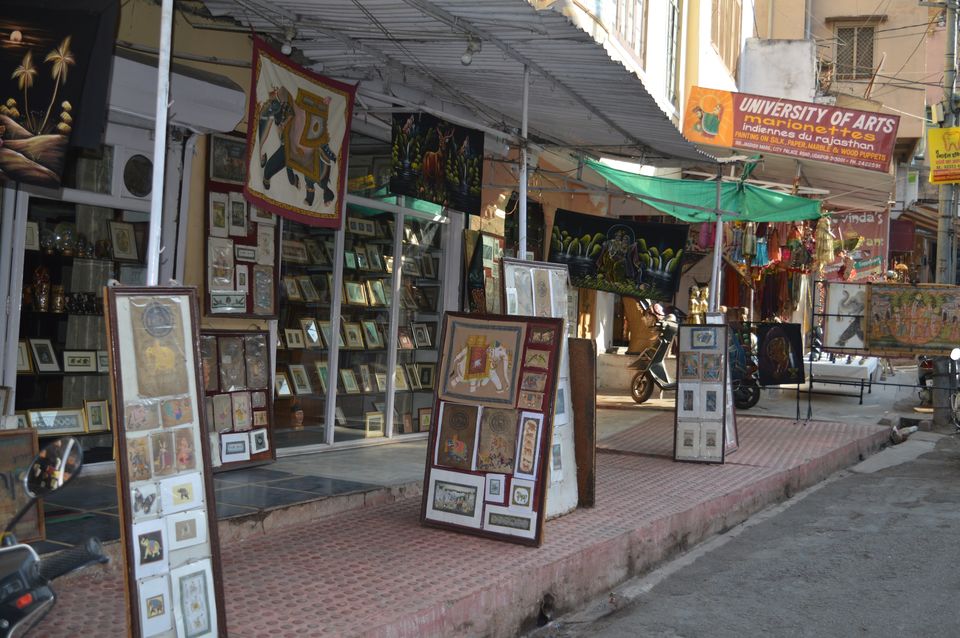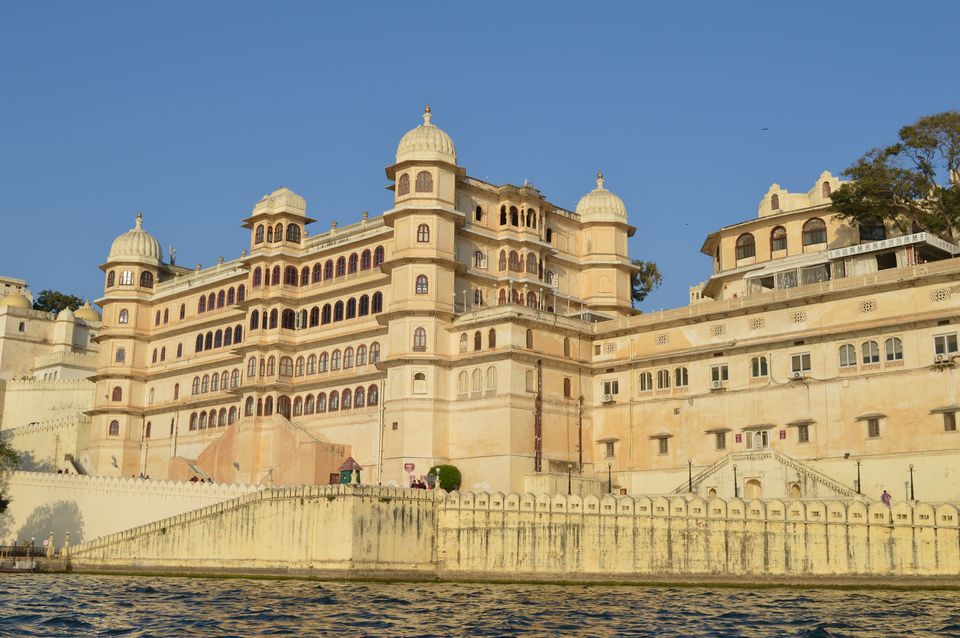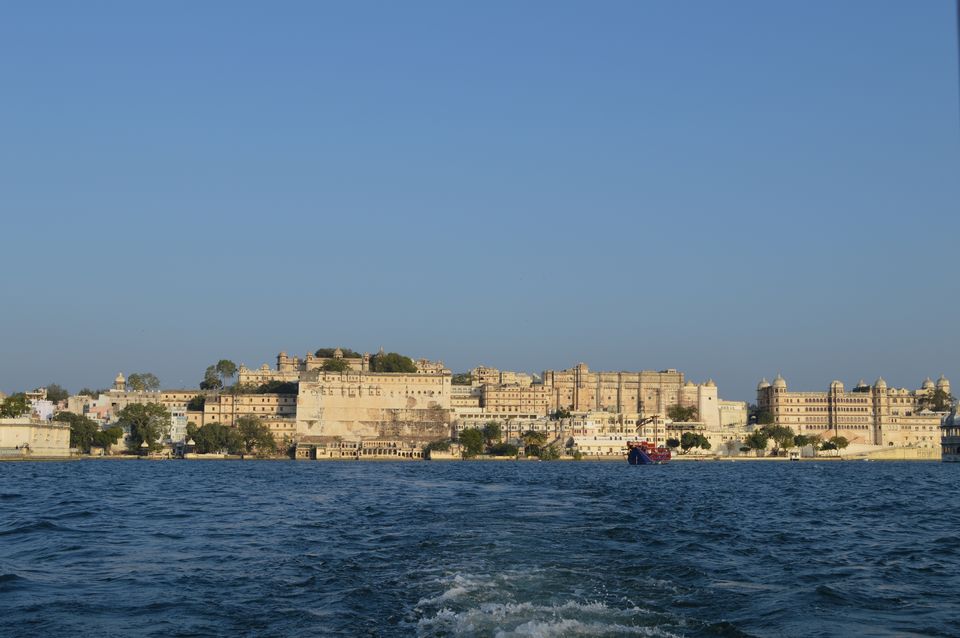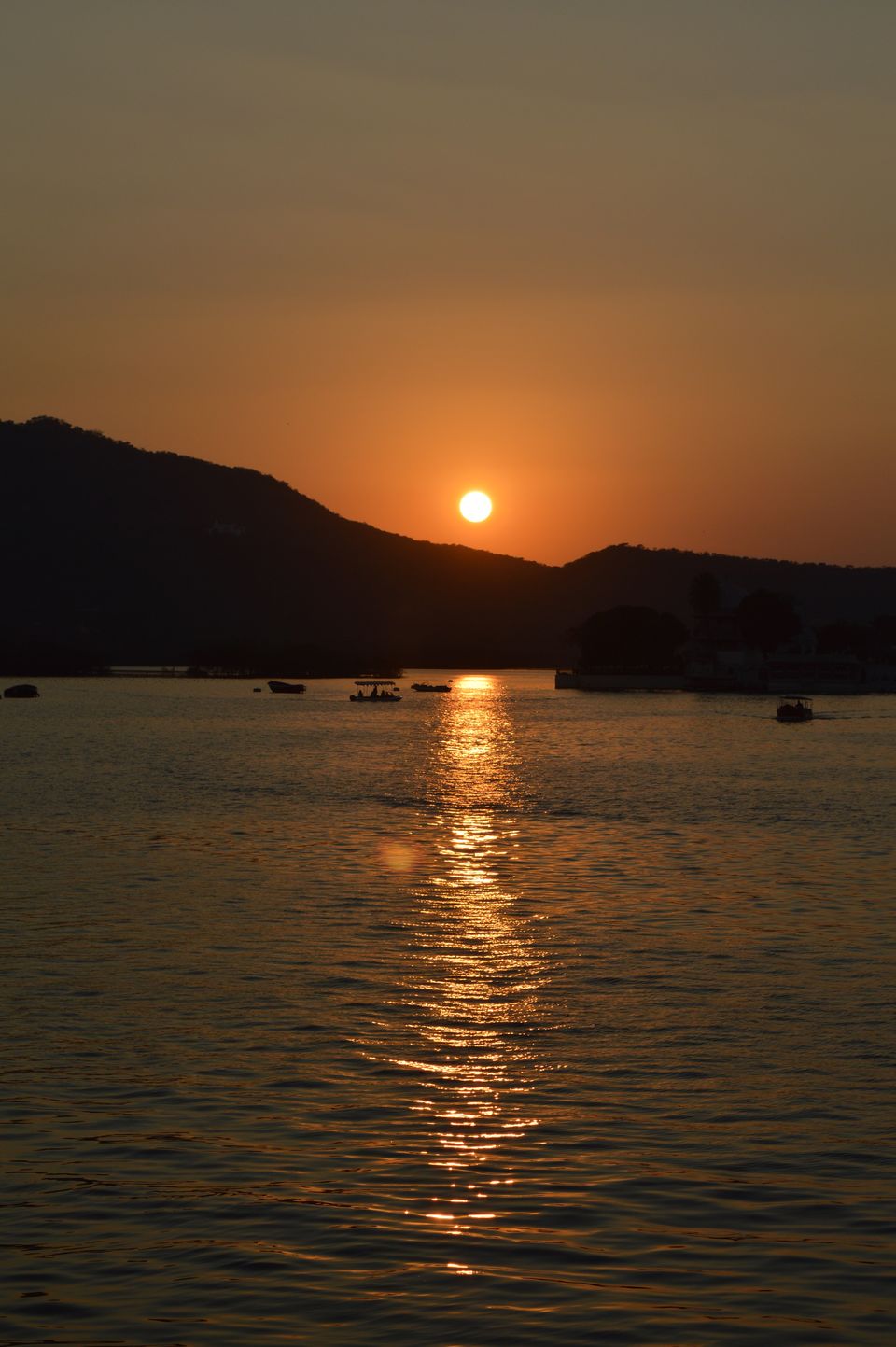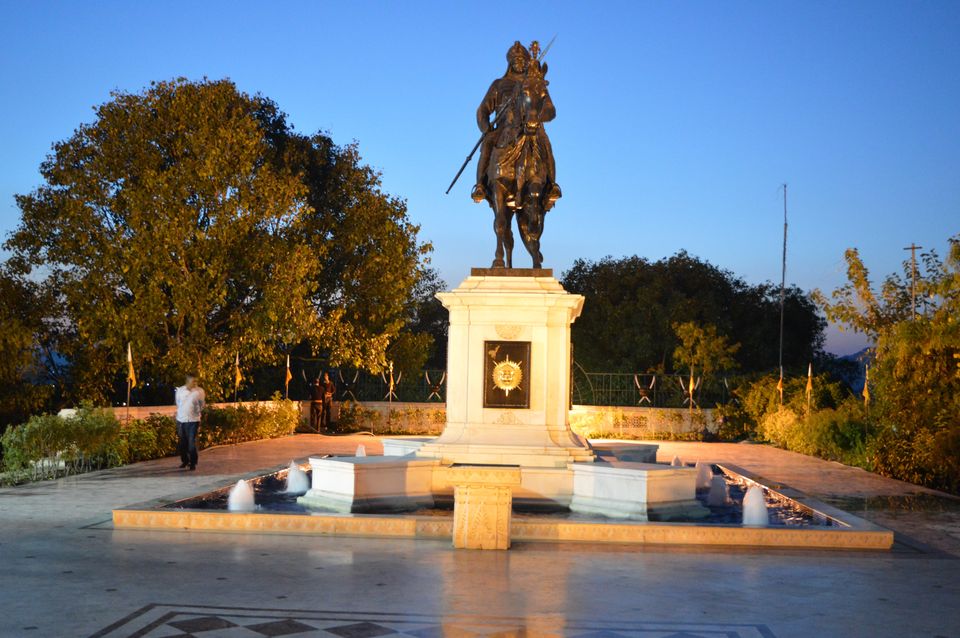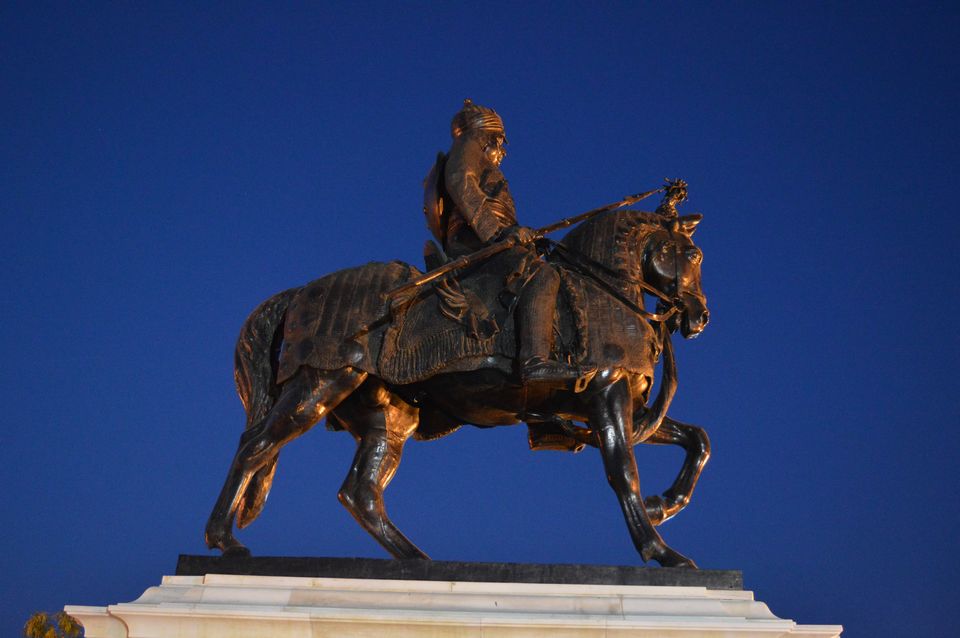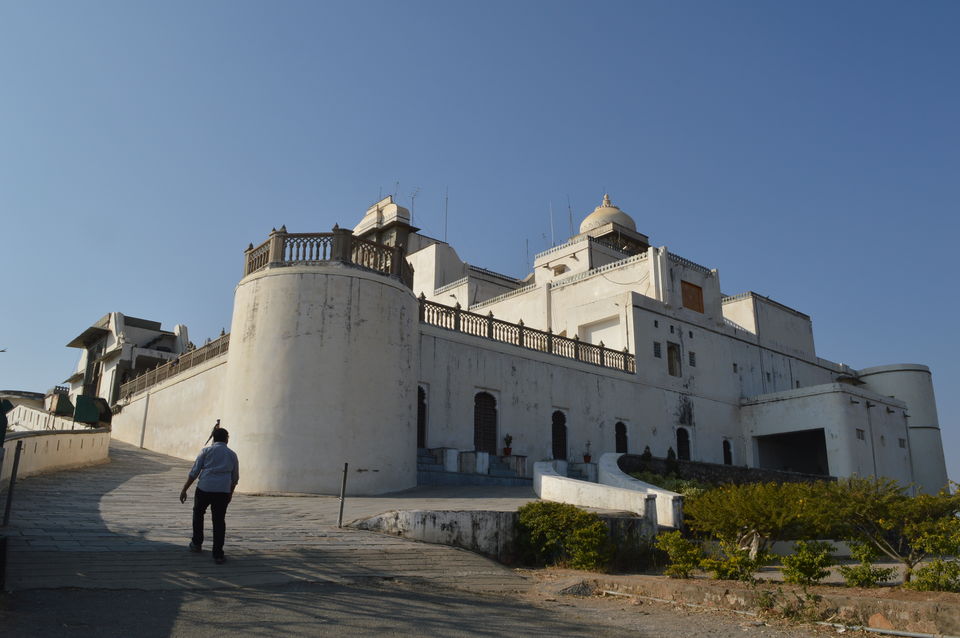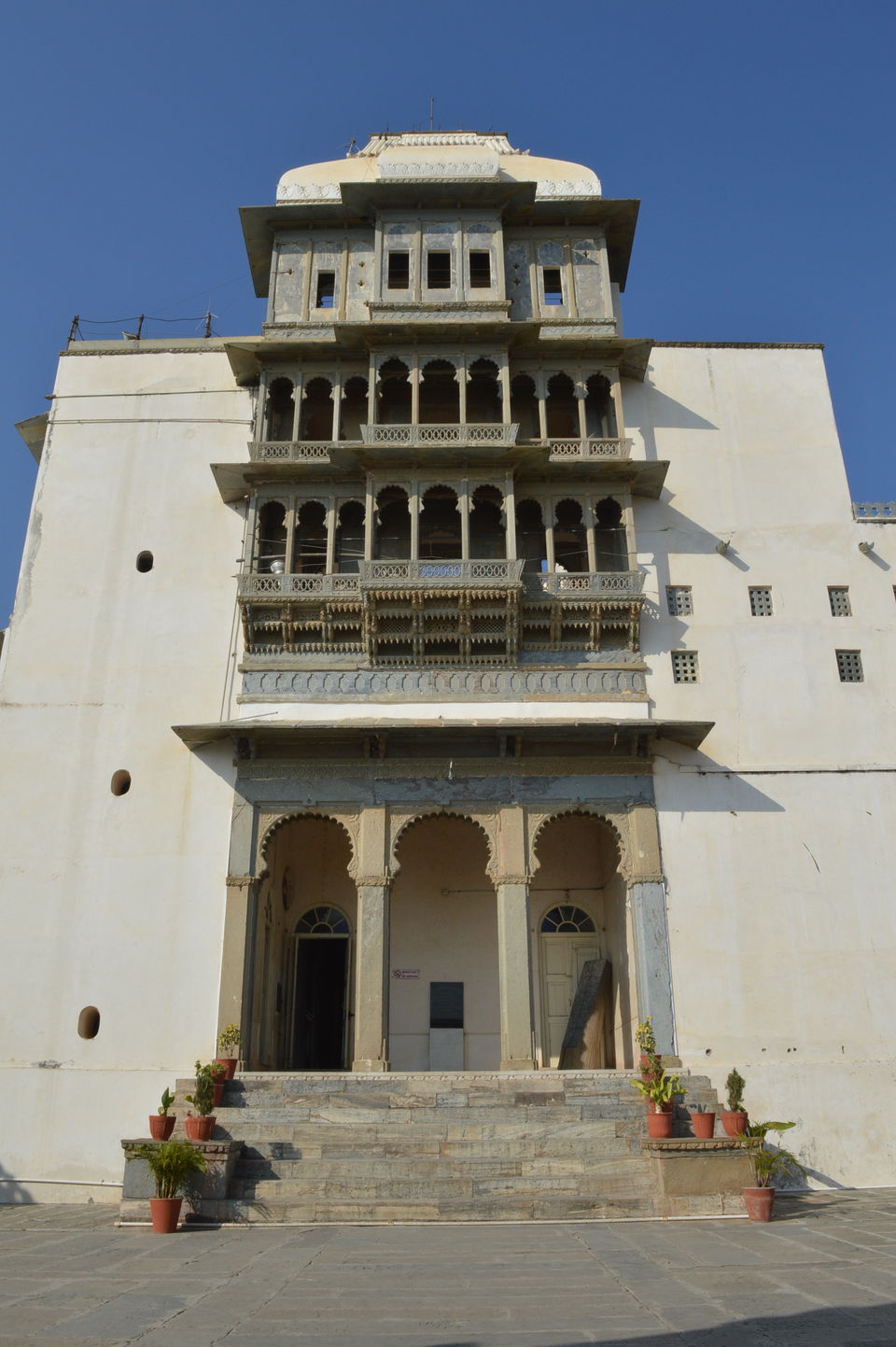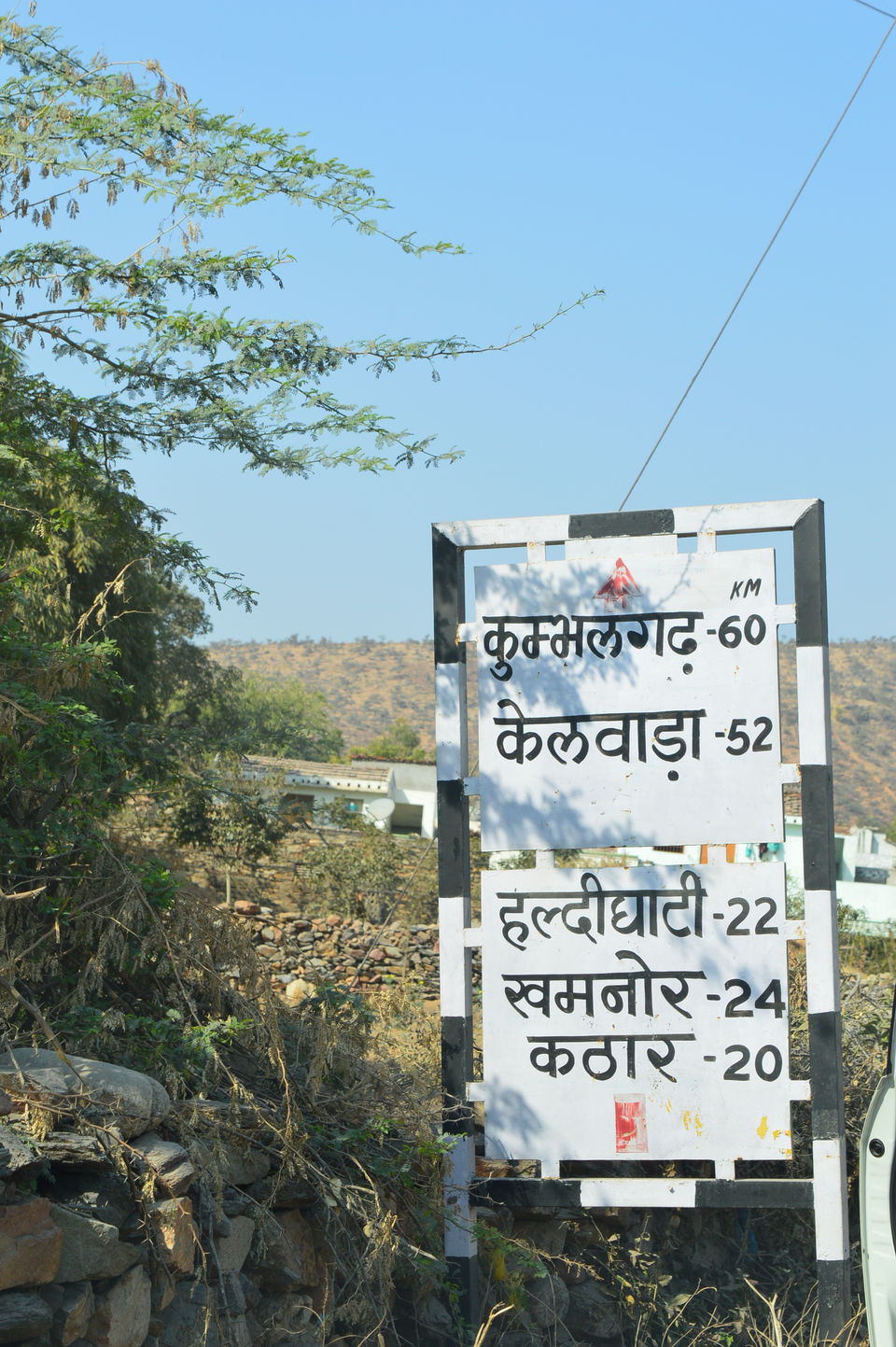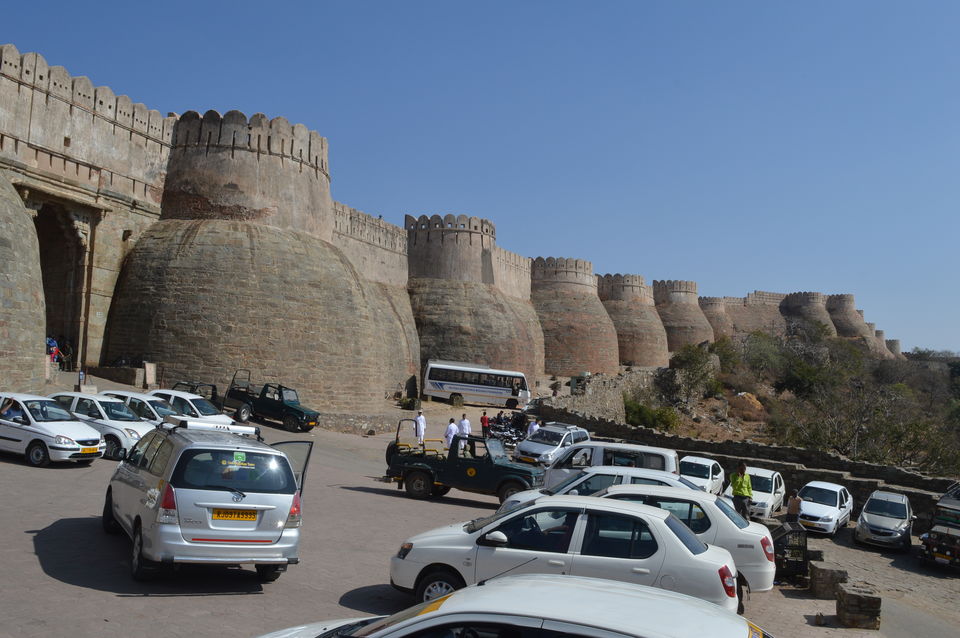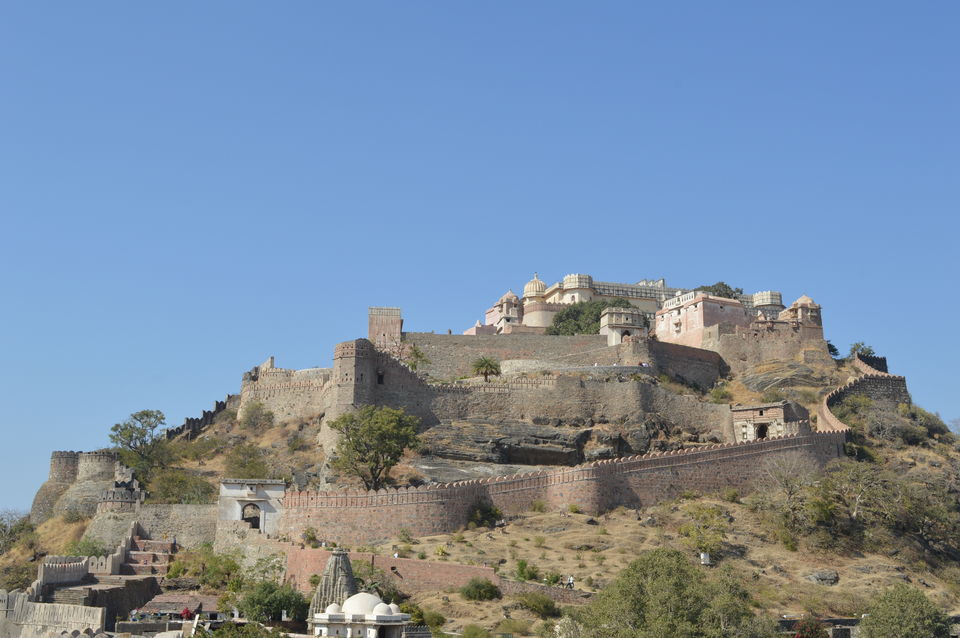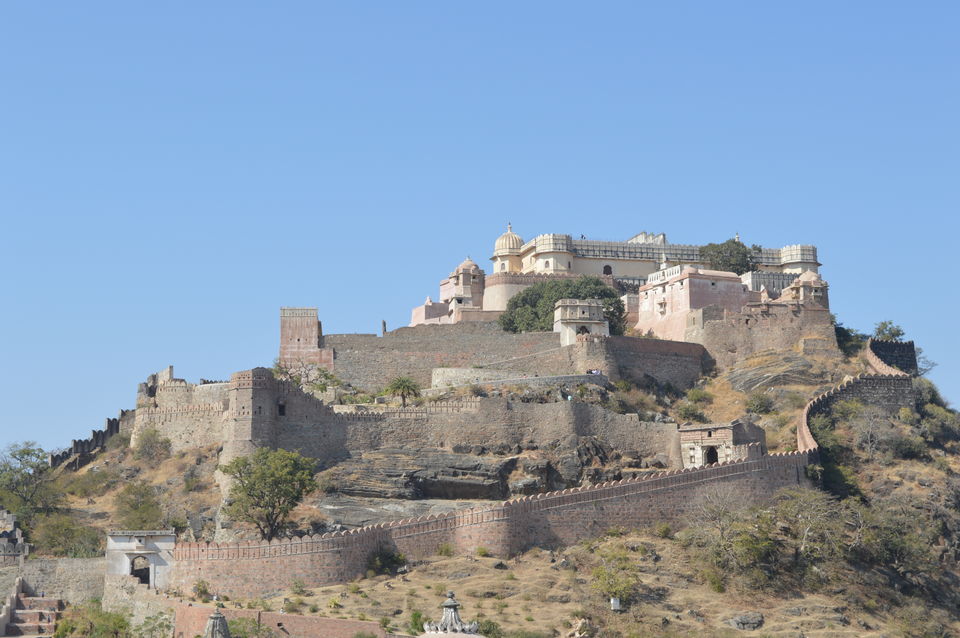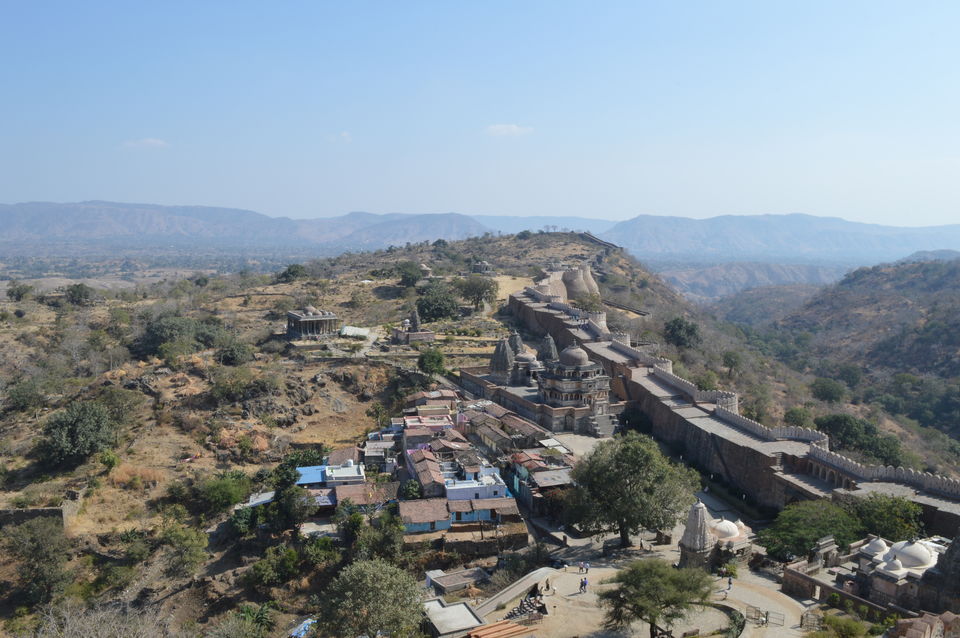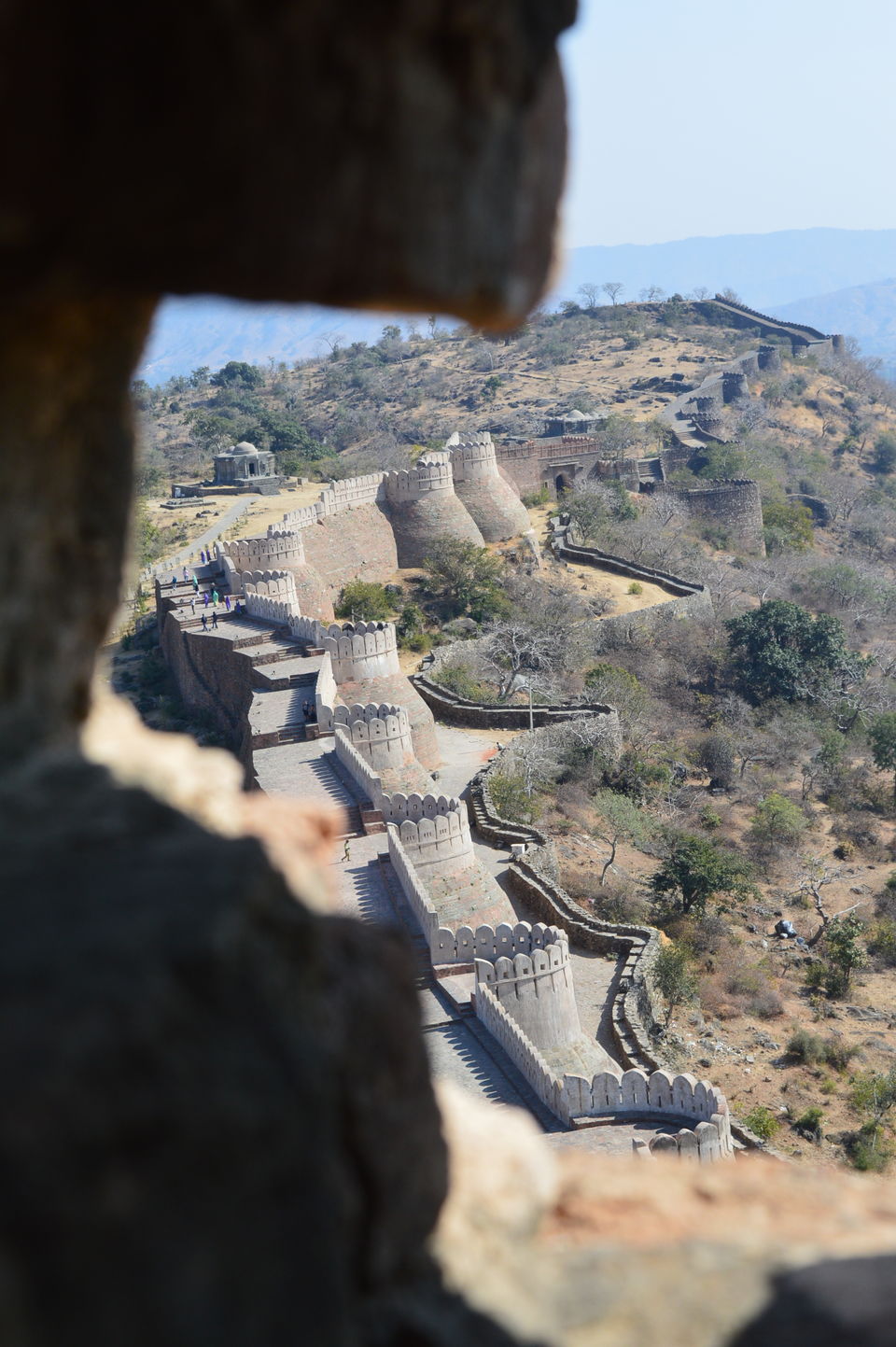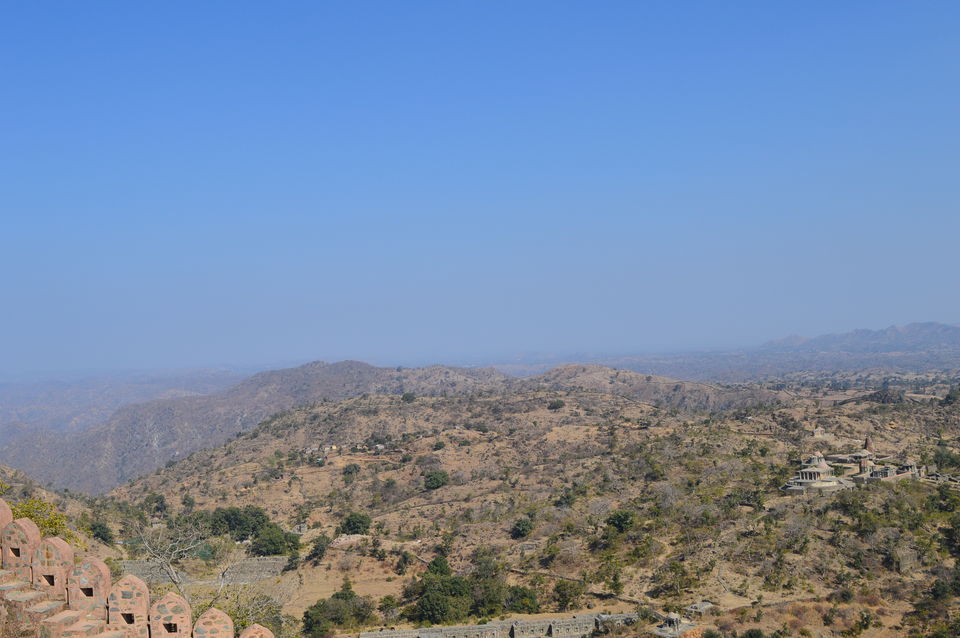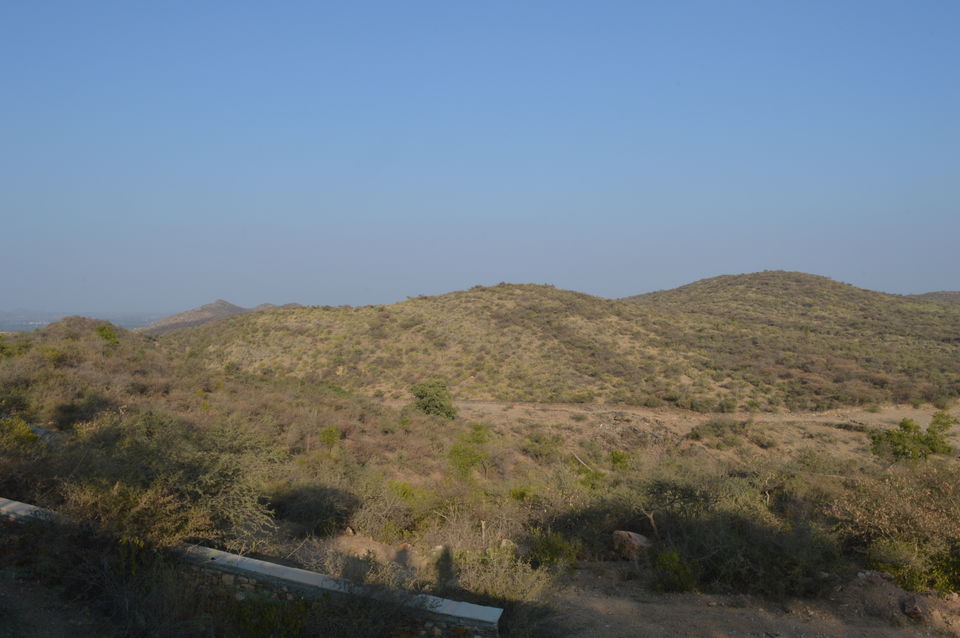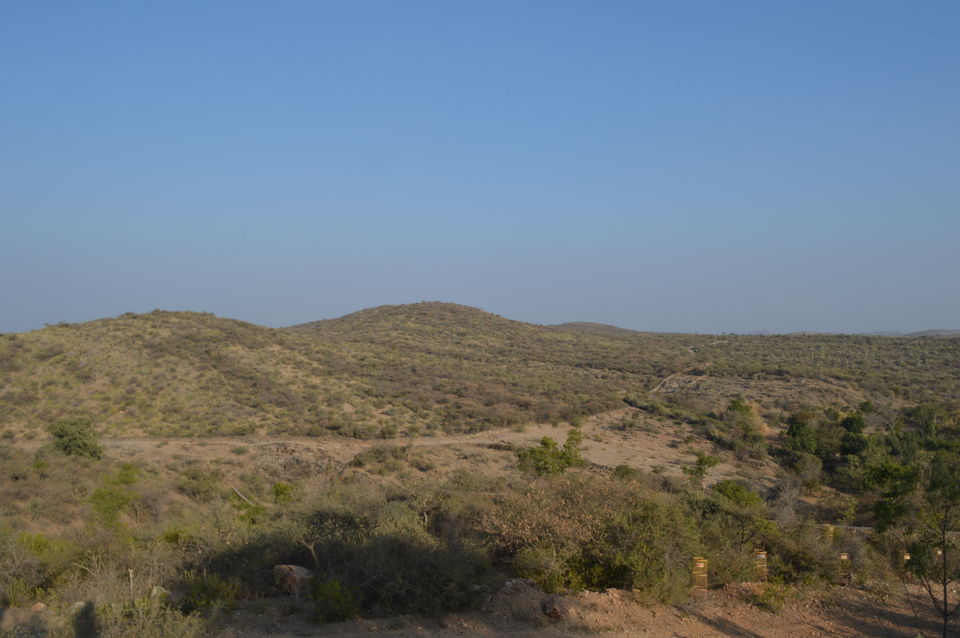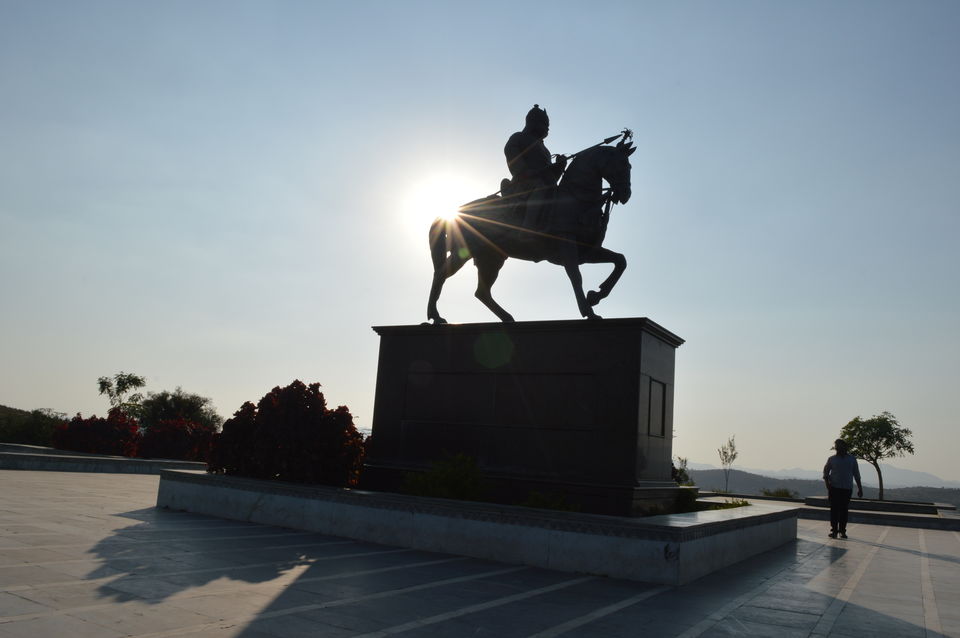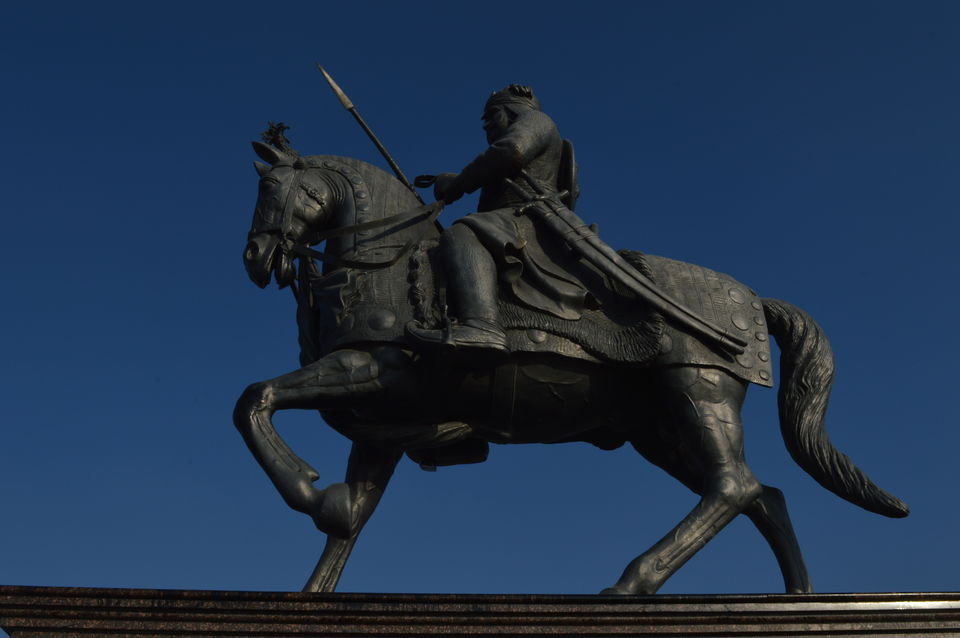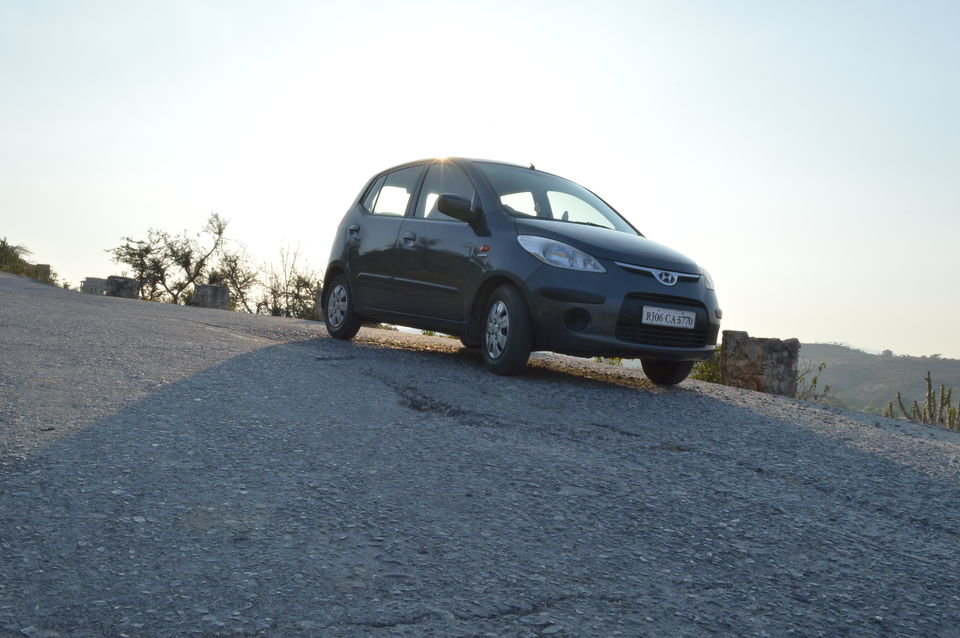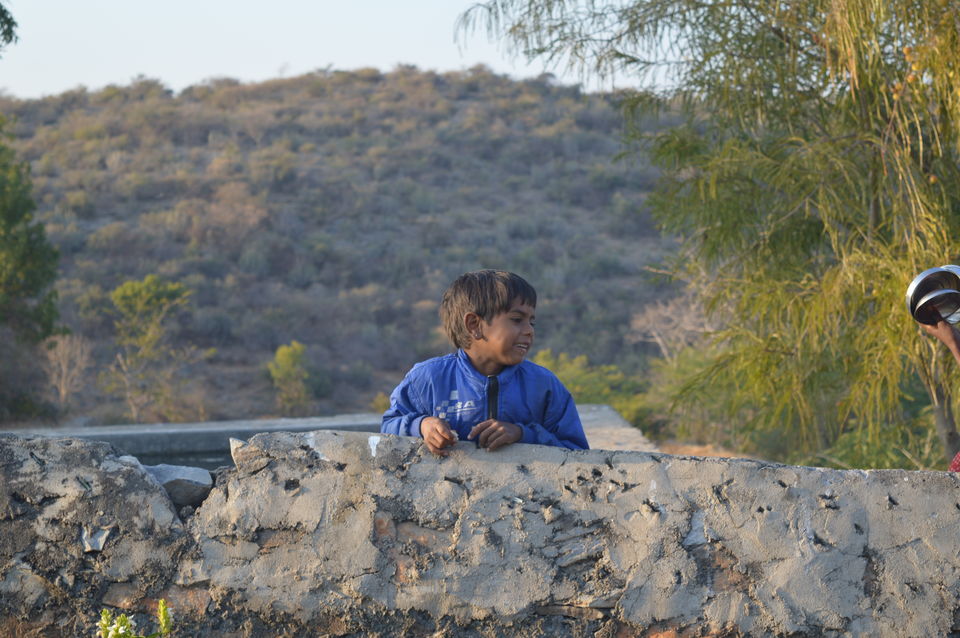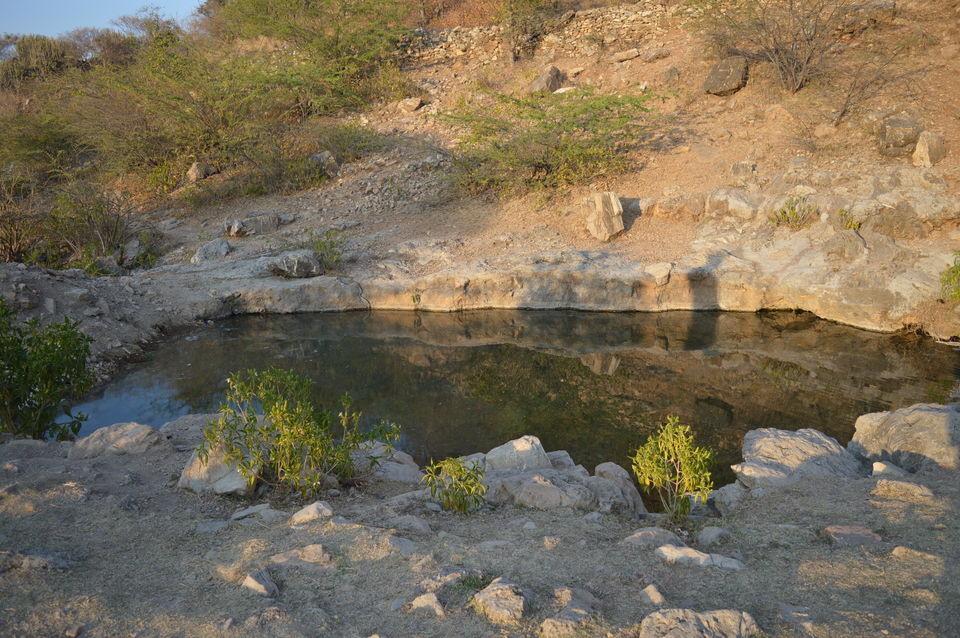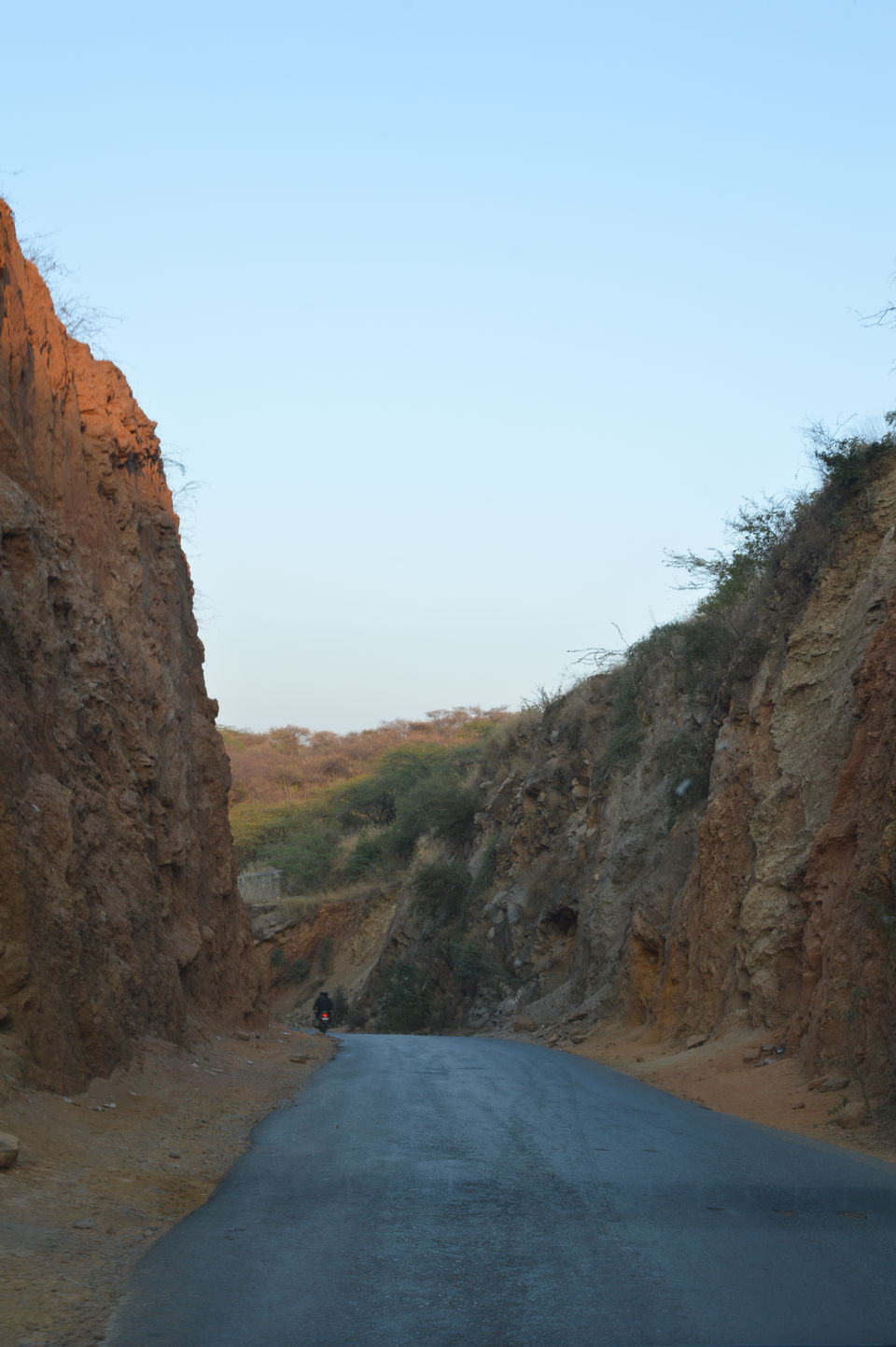 "Never miss a chance to travel. Travel when you can, where you can"
Plan was to visit Kashmir and stay there for a week and witness the mind boggling views. But weather got bad and because of which expenses (since it was suppose to be a budget trip) and the probability of getting stuck in snow and seeing nothing both increased, The Kashmir plan got canned and the Mewar Plan came to existence. Frankly, speaking i now feel happy that such a thing happened.
DAY 1
Got up early in the morning to catch a train to Bhilwara (my friends home town and our meeting point). It departed at 6.45 am (late by 10-15 min.) and reached Bhilwara by 10.45 am. There are other trains as well and bus journey option is also available, but what i feel is that make most of the day when travelling, that is why i choose the morning train (09721 train number).
My friend was there to receive me at the station and told me that we will be leaving after having lunch, which sounded fair to me. it was 12.30pm when we left for chittorgarh. It is an hour drive from Bhilwara. Make sure you keep checking the milestones because many times it happens that we miss a turn and cost is in terms of extra kilometers to be driven and the time lost. For chittorgarh you have to take a left towards Kapasan Road from NH 79(after travelling 50 kms approx. on NH 79, you will see the turn). Rest of the way is straight without any glitches.
The very first distant view of the Fort and all the memories came back to life (since i visited the fort many years back), made me wonder how much thing have changed.There are seven gates which are to be crossed in order to reach the fort and all those gates are pretty small; as in only one car can pass at a time, so if you let the car coming from the opposite side pass then you might have to wait for sometime since the other cars behind that might also pass. So make sure you drive edge to edge in order to save time. Make sure you reach early, otherwise you will witness alot of traffic which will take alot of time to clear. We experienced it since we reached the first gate by 2 in the afternoon.  You can also walk your way up the fort a proper path is made for the same.
After passing through all the gates, it was to witness the majestic Chittorgarh Fort. It is built on top a hill with well walls around it. There are many places inside the fort which are to be seen. They are as follows:
1. Vijay Stambh
2. Kirti Stambh
3. Museum
4. Padmini Palace
5. Kalika Mata Temple (surprisingly, liquor is among one of the offerings)  
6. Bhem Kund 
7. Gaumukh Reservoir (when you enter cross the first gate there is a place on your right which was suppose to be the place where Rani Padmini used to come for taking bath. Water is coming down to that point from the reservoir. Although now that place is filled with garbage.)      
8. The picturesque view of the valley (from back side where kirti stambh is situated) and the city from the fort.
9. There are other temples in the fort area as well which you can see
 I felt nostalgic for a place which was long gone before i came to existence. I felt as bit sad, since the fort is not properly maintained. Make sure you keep all your things specially food items in you bag, since there are a lot of monkeys who are just waiting to find such things loose.
We came down from the fort by 5.30 in the evening and started for Udaipur. To my surprise, there is a branch of dominos in Chittorgarh. We treated ourselves with a pizza , garlic bread and a choco lava cake. After this, we stopped at Sharma Dhabba which is to the right of mangalwar choraya and also in way of Udaipur. We had dal batti there which was very satisfying, even the prices were reasonable (as told, its dal batti is pretty famous).
Reached Udaipur by 8.30 pm, the route to Udaipur is easy since every where there are milestones to tell you the direction and the kilometers to go. After reaching Udaipur, we did check in the hotel right away. We first roamed in the city acquired as much information as we could about the places which are suppose to be visited in the next day. After that we checked in the hotel. The Fateh hotel (name of the hotel), it was a few steps  from Fateh Sagar. Nice rooms, good service. I booked it through goibibo as a result of which we got heavy discount. After that we had went for dinner in Curry  Leaf, since the hotel which i booked had no option of dinner (although they do serve the breakfast which is pretty good).
After getting done with it. We went to Gangaur ghat (near Gagoree Ki Haweli) and then went to Fateh Sagar. The nightlife in Udaipur is unique and you just cannot expect spending hours in any club or bar. The nightlife in Udaipur means beauty, splendor, majestic and grandeur. It gets life in the moonlight. The whole city is beautifully lit up. Nightlife in Udaipur is all about appreciating and enjoying the natural bliss, illuminating city, radiant sites in the moonlight. Its completely safe to roam in the city in night in the city area, since you will not be the only one. This is one thing which one should definitely do when in Udaipur, one should walk on the empty (not so empty) streets of Udaipur to feel the spirit of the city and experience the serenity of the city. 
DAY 2
Got up early in the morning and treated ourselves with delicious breakfast which was severed, we went out to explore the city. First stop was Gagoree ki Haweli. It is more like a museum. It has
1. Puppet Room : Having different types of puppets 
2. Prayer Room : It has items which were used in prayer
3. Entertainment Room : It has collection of games which were used by the kings and queens
4. Majisa Room 
5. Turban Room : Room filled with turbans of various castes and areas. It has a turban which weighs 30kg. 
6. Royal Wedding Room : Showcasing scenes which take place during a royal wedding
7. Armory 
and many other things like other museums. Sight of such things is enough to ring the bells on the brains, which starts imagining and speculating about an era which has now become an important of part of the history.
Next Stop was City Palace. You can park your vehicle in Nagar Nigam parking since it is very cheap ( only Rs 50 against Rs 150 which one has to pay to for parking in city palace).  I paid whooping 500 Rs (250 for entry and 250 for camera) for entry in the Palace. City palace is like a ship which has 2 hotels, Maharaja's residence and the part of the palace which is open for the tourists (raja mahal and rani mahal). It has a grand entry  and the moment you witness  the sight of the palace you will be left awestruck. Again it is more like a Museum. The only difference is, it is huge in size and offers mind boggling views of Jag Mandir, lake palace, lake Pichola, Udaipur city. Time which you will need in order to see the palace properly would be around 4 to 5 hours. It is literally huge, It is filled with paintings and beautiful glass work which gives the palace a unique look. There is a chart which shows the details of the kings who ruled Mewar, if read properly it will take around 15-20 minutes. There are paintings, items maid in silver, weapons, utensils, flags, clothes, pictures etc. Make sure you buy the camera ticket even if you are clicking pictures from you mobile phone because there is tight checking and if caught you could be fined.
Now, if you have time and interest (and of-course money to spend), then you can go for crystal museum whose ticket price is RS 550 and Vintage Car collection museum whose ticket price is Rs 250. You will have to buy a ticket of Rs 30 to visit the promenade from where boats takes place. This is important, there are two differences between the boating from dudh talai (from lake Pichola) and from City Palace, which are as follows:
1. Boating from dudh talai is for RS 125 (Rs 250, Rs 500 depending on the type of boat you choose, i paid Rs 125 for a 20 seater boat and from City Palace it is Rs 400 till 2 pm and after that it is Rs 700)
2. Boating from Dudh Talai is takes you around Jag Mandir, Lake Palace, City Palace, Udai Villas and Leela Hotel (only the view i am talking about) but if you opt for the other option then it will only take you to Jag Mandir. Although you will be allowed to enter Jag Mandir, but there is just a garden and a restaurant with sky rocketing price.
Lot of movies both Bollywood and Hollywood have been shot in Udaipur because of which Udaipur's share of tourism has substantially increased. After getting done with the palace, we went for boating (off-course the Dudh Talai one). It was a 20 min boat ride. Then we spent some time by having tea and phapada near lake Pichola and watched the beautiful sunset. 
Then we went to Moti Magri, which is near Fateh Sagar. It has a Statue of Maharana Pratap sitting of his trusted and most beloved horse Chetak. Apart from that is has a miniature of ruins of Moti Magri Mahal and a museum. It is situated at a height which offers you a beautiful view of Fateh Sagar lake and the area near it and of-course the city.
DAY 3 
Got up early again and had delicious breakfast, after which we left for Saheliyon-ki-Bari. Saheliyon-ki-Bari (Courtyard of the Maidens) is a major garden and a popular tourist spot. It has fountains , a lotus pool and marble elephants. It was built by Rana sangram Singh. There is also a small museum here. It took us half an hour to see the place after which we left for monsoon palace (Sajangarh). It is was a 30-40 minute drive from Saheliyon-ki-Bari. Most of the people go there at the time of sunset, since it is made on a hilltop and offers an exquisite view of the city. The palace is pretty small if you compare it with city palace and 30-40 minutes is all you need to get done with it.
EN-ROUTE Kumbhalgarh
Route Taken: From Udaipur take NH 76- Gogunda -Take Right towrads Wani-Tula-Fatehpur-Machind-Karai-Then take NH49-Dhoran-Morcha-Kelwara-Kumbhalgarh Fort
The route is okay and yes do keep google maps on and keep asking the locals when in doubt.
There are two things which you can do in Kumbhalgarh, they are jungle safari and visit the fort. Both safari and fort will take 2 to 3 hours. We had an to choose between the safari and Haldighati and we decided to go to Haldighati
The climb to reach the fort takes around 45 minutes.There is not much to see in the fort, since all the items are behind locked doors and there are few empty rooms that is all. You can see the place where Maharna Pratap was born, that room is in a dilapidated condition.
You can go on the terrace of  the fort and view the magnificent area of the fort which is behind 38 km wine bottled shaped walls. The fort is the Third largest wall in the world after the Great Wall of China and the second largest fort in Rajasthan after Chittorgarh Fort. One should definitely take a walk on the walls. I wanted to walk the whole 38 km but that was not possible and i also had no time, so i walked only a few kilometers. 
Do pay a visit to the Banmata Devi Temple, the temple of Kuldevi (the main God of the empire). It is said that because of the magical powers of the Goddess the mughals could not invade the fort after a certain point.The fort has 360 temples out of which most of them are Jain temples.
EN-ROUTE HALDIGHATI (The last point)
Route Taken: Kumbhalgarh-Kelwara-Morcha-Khamnore-Chetak Smarak (Balicha)
There is only one thing to see here ;i.e; Chetak Smarak , it has a museum , statue of Mahrana Pratap sitting on Chetak , majestic view of Haldighati where more than 18000 soldiers died in one day and a point from where Chetak took a 22 feet jump to save Maharana Pratap from his enemies (that is what locals said, but when i reached that point i become doubtful, since the place was not at all maintained and the water there was also stagnant) . 
Why we choose Haldighati over jungle Safari, the reason is this, we both has done jungle safari at different places and more over that we always read in out history books about the epic battle and massacre which took place in haldighati and the stories of courageous Chetak (Maharana's Horse) taking a 22 feet jump with 3 only 3 legs in good condition to save the life of Maharana Pratap.
We stayed in Haldighati till 4.30 pm and then left for Bhilwara.
This trip made me connect to my roots and to the soil which i belong to. After travelling and knowing so much about the past of Mewar i feel proud that i belong to the land of Braves.