Siachen Glacier, the world's highest battleground can be yours next summit.
Indian Army is taking 45 trekkers to a guided and well governed trek to the Siachen Glacier.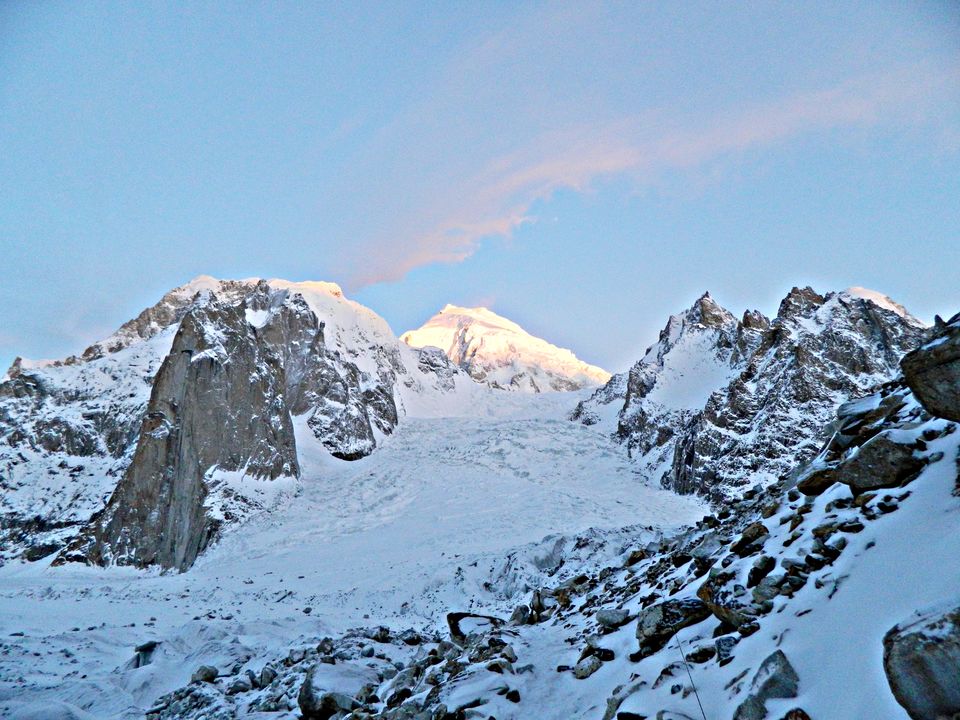 Here is everything you need to know:
The trek covers 60 km each side on the most dangerous and challenging terrain.
You will have to reach the Siachen Base Camp on your own. The distance after it to Kumar FLB will then be taken under the Indian Army guidance.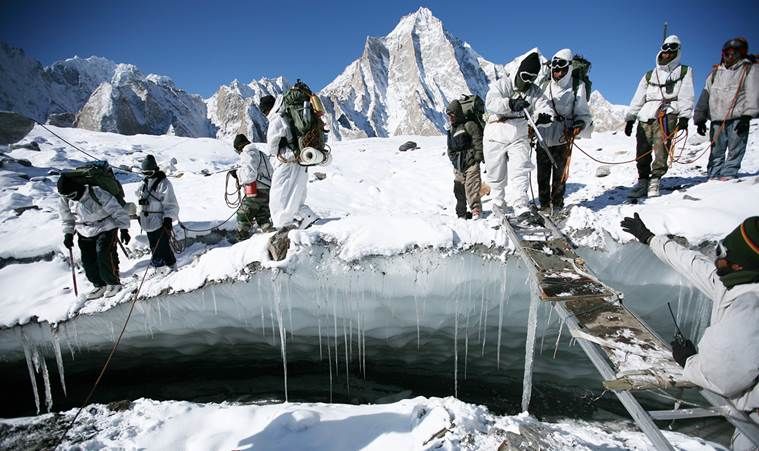 Only experienced trekkers who have sound health will be allowed to go ahead. Applicants should be below 45 years old.
The altitude starts at 12,000 ft above sea-level and goes up till 16,000 ft. If you have a problem with high-altitudes then definitely avoid this. As for experienced climbers, embrace this playground!
Trek is in total 13 days long, but you are required to stay for a total of 30 days for acclimatization and health purposes.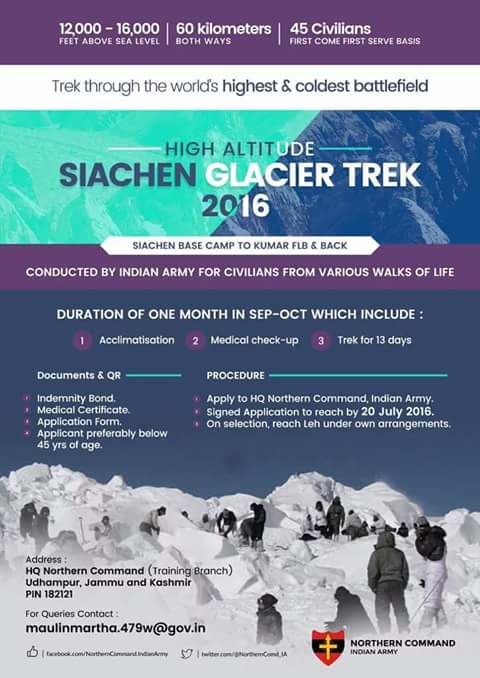 To apply, write to HQ Northern Command Indian Army. Make sure the application reaches here before 20th July. People will be selected on first come first basis.
HQ Northern Command (Training Branch)
Udhampur, Jammu and Kashmir
Pin: 182121
For queries, contact maulinmartha.479W@gov.in
Download the application form here.

Last date of application reaching the headquarters is 20th July. HURRY!