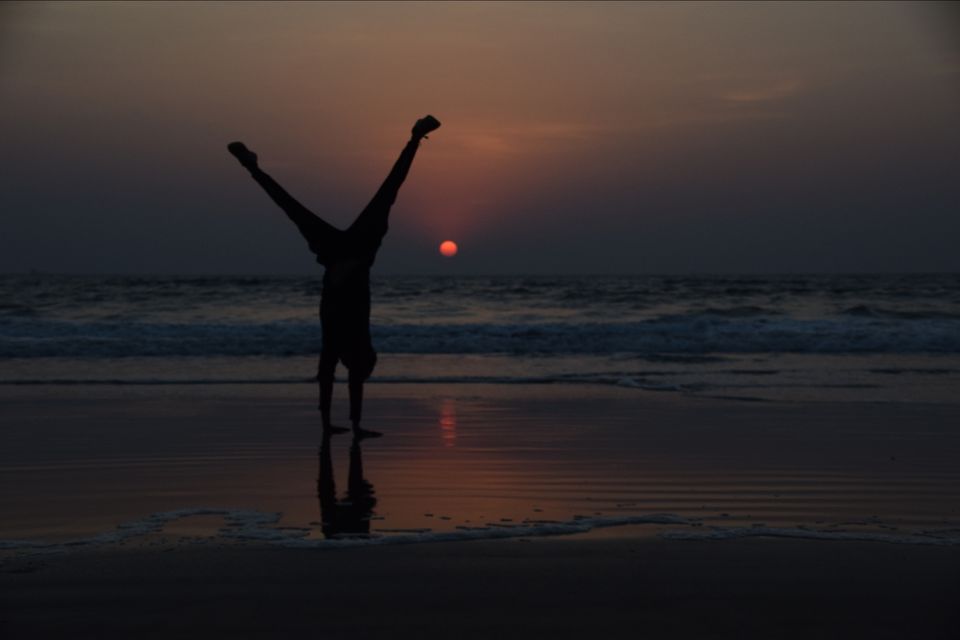 Whether you choose to take the beach road or the highway, you have to take the Pithrody Udyavar beach road. It is a 10km drive with either side of the road covered with the arabian sea. And the entire 10km stretch is covered with coconut trees.
Being in Udupi without any delay, we drove directly to the OG restaurant to eat MASALA DOSA. We reached Mitra Samaj at around 10:30AM and we ordered masala dosa. It was the best! Don't forget to taste the faluda if you want to tickle your senses.
Inorder to escape the scorching sun we decided to take rest at dakshina iskon in Hebri. It is a 1hr drive from the city but a really beautiful drive. I believe God only used green colour while painting Karnataka.
Describing our situation, I can use the expression "we were sweating like pigs" and we definitely needed a bath. We decided to refresh ourselves in sitadevi river. No jacuzzi can match the beauty of the picturesque location.
Being on the western coast, we were longing to the see the best sunset. We reached the railway bridge  in Manipal at around 5:30PM(It is a restricted area and please be VERY VERY CAREFUL as the railway line is functional). Pictures speak better than words.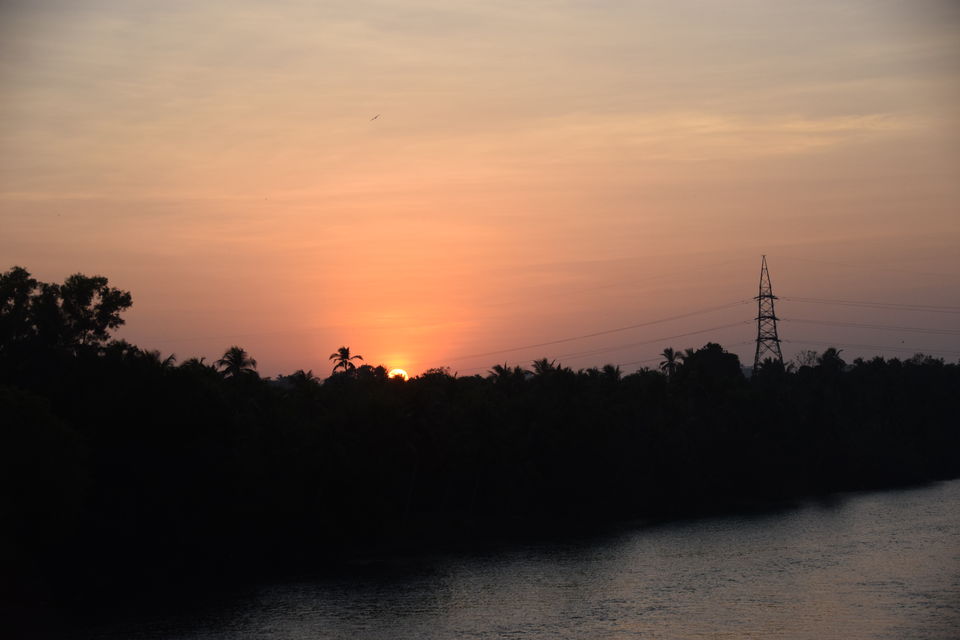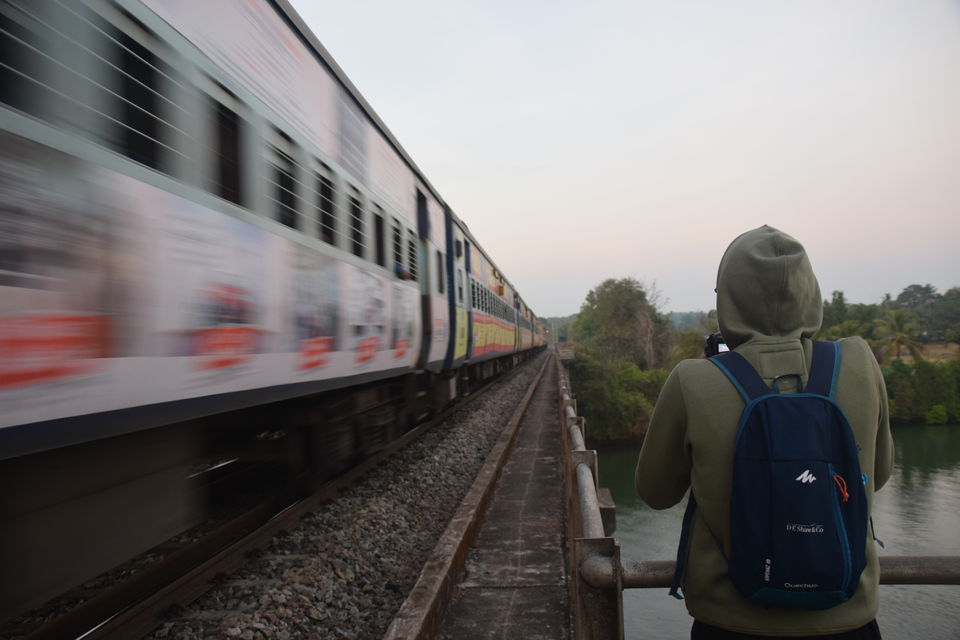 After the sunset we reached Udupi Sri Krishna Matha for darshan. The temple has 8 Mathas which take turns every year to manage the proceedings of the temple and DO NOT miss the prasadam at the temple. After all, no food can match the delicacy of the food served at God's own residence!