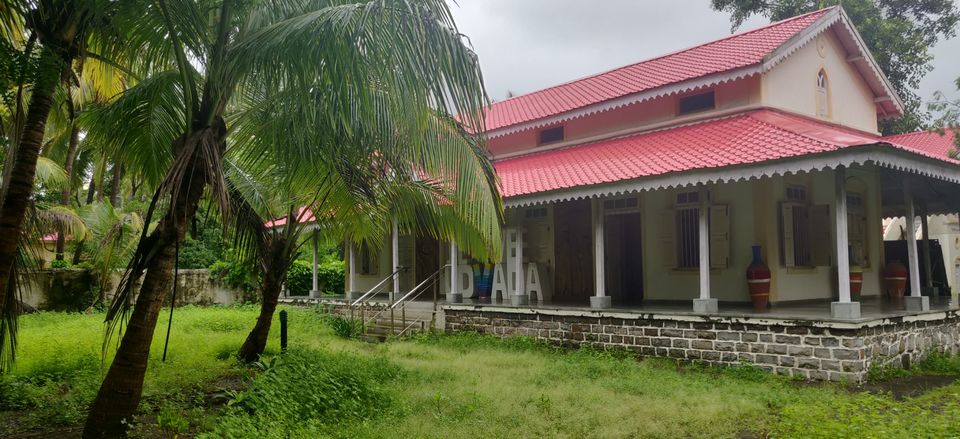 What comes to your mind when you think of the Parsi community?Obviously their delectable Parsi cuisine! The yummy Dhansak and Patrani Macchi which are the most popular among foodies.
If you have Parsi friends or have been acquainted with Parsi community before, you would have heard and tasted these delicious dishes. But did you know these Parsi's have a quaint town in Gujarat filled with their community and it's been there for more than 1300 years!
History of Udvada:
Udvada is believed to be one of the first places where the Parsi's landed when they fled Arab rule in Iran between the eighth and 10th centuries. The town is known for the Iranshah Atash Behram, one of the oldest sacred-fire Zoroastrian temples in India, which attracts Parsi's from across the world.
People from outside the Parsi community aren't allowed inside the Fire temple. This is strictly followed as per the promise given to the Hindu king by the Parsi Community that they wouldn't try to convert anyone to their religion or enter their religious places and vice versa. But people outside the community are definitely welcome to taste their food and visit this place.
There are various dharamshalas where only the Parsis are allowed to stay but there are three hotels namely Bawa Inn, The Globe Hotel and Hotel Ashishvang where non-parsi people can stay in Udvada.
You can also stay in Daman and do a day trip to Udvada, thus enjoy both Daman and Udvada in one weekend!
How to reach Udvada:
Udvada is easily accessible from Mumbai by train and car which makes it a perfect weekend getaway. The Gujarat Express, Saurashtra Express as well as Ferozepur Janta Express connect Mumbai to Udvada. By road, the commute is just over three hours so most people plan a road trip and take pit stops at the Parsi food joints along the way. Okay, so foodies now you must be wanting to know which ones, right? Ahura for breakfast best known for Akuri and Salli Per Edu and Parsi Dairy which serves vegetarian Parsi food and Parsi Dhaba for Non Veg lovers!
What to eat and where to eat:
Before going, we read a lot about the places to eat and the dishes to order. We knew exactly where we wanted to go. You can definitely do a hopping places thing, trying out the best dishes from each place. The hotels I mentioned above serve great Parsi food and one can eat there during the stay. Also there is this famous Irani Bakery which serves the best Mawa cake. The bakery also sells a variety of sweet and savoury biscuits like khari and naankhatai. Unfortunately, this bakery was closed when we went.
But we had read a lot about Cafe Farohar which is located by the Sohrabji Jamshedji Sodawaterwalla Dharamshala and had decided to visit this place for lunch.
Cafe Farohar:
This place is owned by the sweet Hilla aunty and her Chef son Shehzad. This place is a must visit if you are a Parsi food lover or even if you are not. Hilla Aunty is sure to make you a Parsi food lover by end of the meal! She is really a warm and loving lady and can guide you exactly on what to order considering your likes and dislikes. We ordered all her recommendations and were beyond satisfied with our food.
We started with Russian Chicken Pattice and Fried Boi (local fish called Mullet in English) then gradually went on to Pattrani Macchi and Bhajji Dana nu Ghosht. Then, aunty recommended to order sizzling prawns which turned out so delicious, the best we ever had! Also, the Berry Pulav that we ate was amazing. We have tasted Parsi food in Mumbai at a lot of different places before, but this cafe has the most authentic taste. This cafe not just runs on great food but also love and great hospitality!
We ended our meal with a lovely Lagan nu custard and Blueberry Jelly. What a lip-smacking meal it was!! Happy hearts and filled tummies!
Also, another amazing thing we came to know is that a few rickshaw wallas in Udvada sell homemade ice-cream too!! Who knew a rickshaw walla could sell ice-cream, right? These ice-creams are really nice since they are home made.
Places to visit:
There is not much to see in this sleepy town of Udvada. But you can see the Iranshah Atash Behram from the outside since you aren't allowed to go inside if you are a non-parsi. You can take a stroll down the picturesque streets and appreciate the beautiful old houses. You can visit the Zoroastrian Information Center which is a museum where you can read everything about the history, the culture as well as the customs and rituals of the Parsi community. You can go watch the magical sunset from the beach which can only be accessed from these little streets.
This place is slowly becoming popular owing to the amazing Parsi food and the beautiful streets. It's a perfect weekend getaway to enjoy with friends and family!
We left this place with content hearts and a vow to return again with our family so that they can experience this magic of Udvada!