'Where is Udvada?'
This is a common question I'm asked, when I mention 'Udvada' to anyone. Surprisingly, not many Mumbaikars (excluding parsis) are aware of the Parsi food haven just 3 hours away from the city!
More importantly, not many people are aware of this sleepy little town in Gujarat, that is home to India's most sacred Fire Temple and one of the holiest pilgrimage centres for Zoroastrians across the globe.*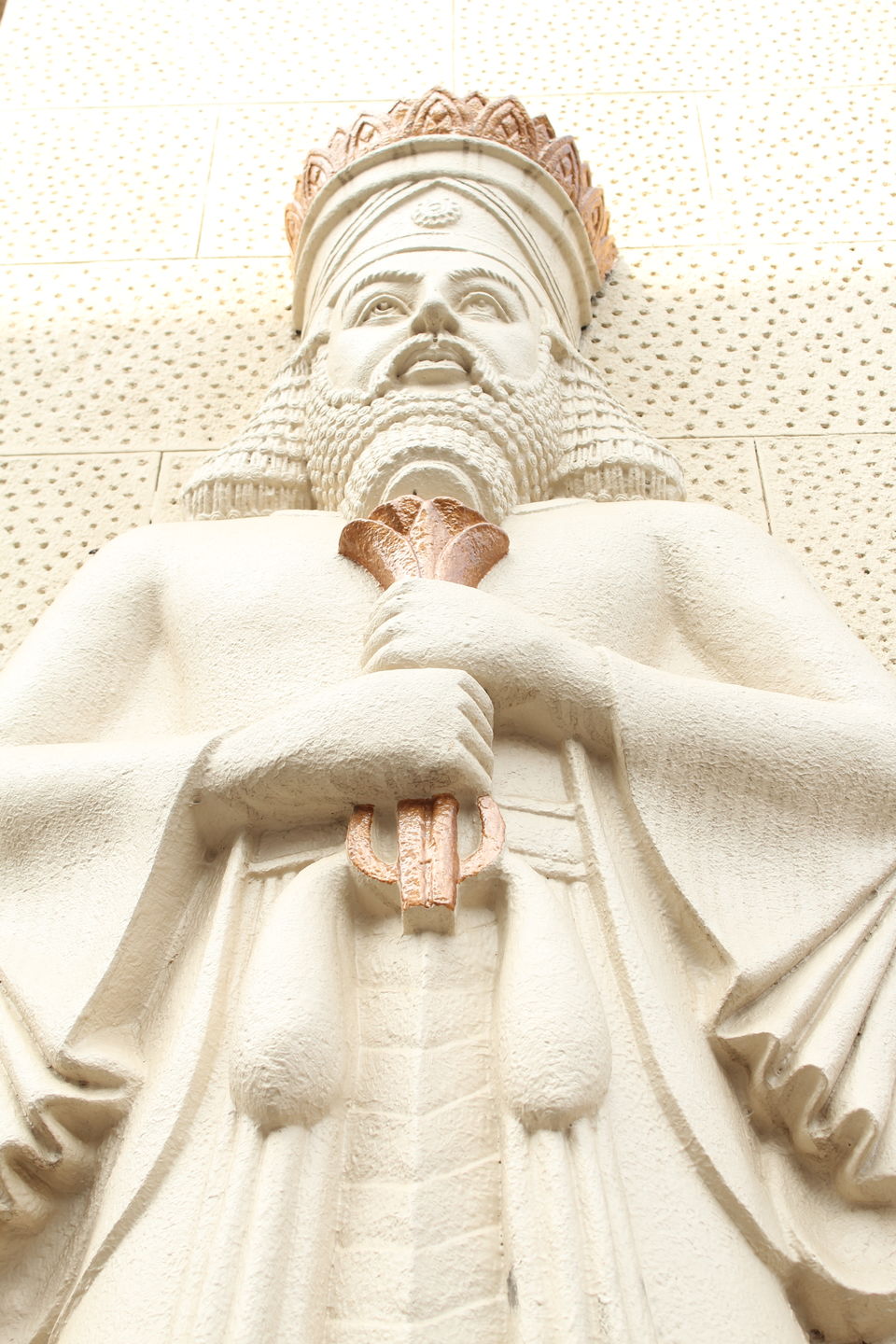 I recently made a day trip to Udvada from Mumbai and since only zoroastrians are allowed inside the temple, I focused on my food pilgrimage instead. So if you're going to Udvada, here's what you can do.
Breakfast
Begin your food trail on the highway itself with a delicious Parsi breakfast at Ahura Hotel. There is really nothing better than starting your day with some mouth watering akuri pav and salli per eedu. Don't miss out on their chicken cutlets - they are fantastic too.
Pre Lunch
From Ahura, it only takes about an hour to reach Udvada. Once you're there, walk around and take a look at the Iranshah temple along the way. Explore the by lanes of the quintessential parsi town and buy some local sandalwood, traditional parsi pickles and bakery items from the Irani bakery while you're at it.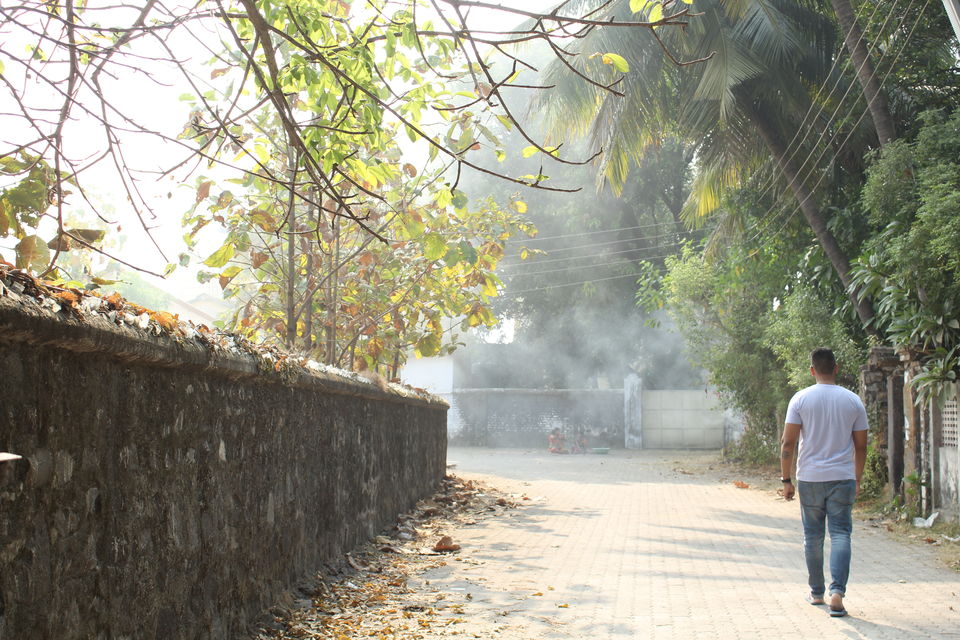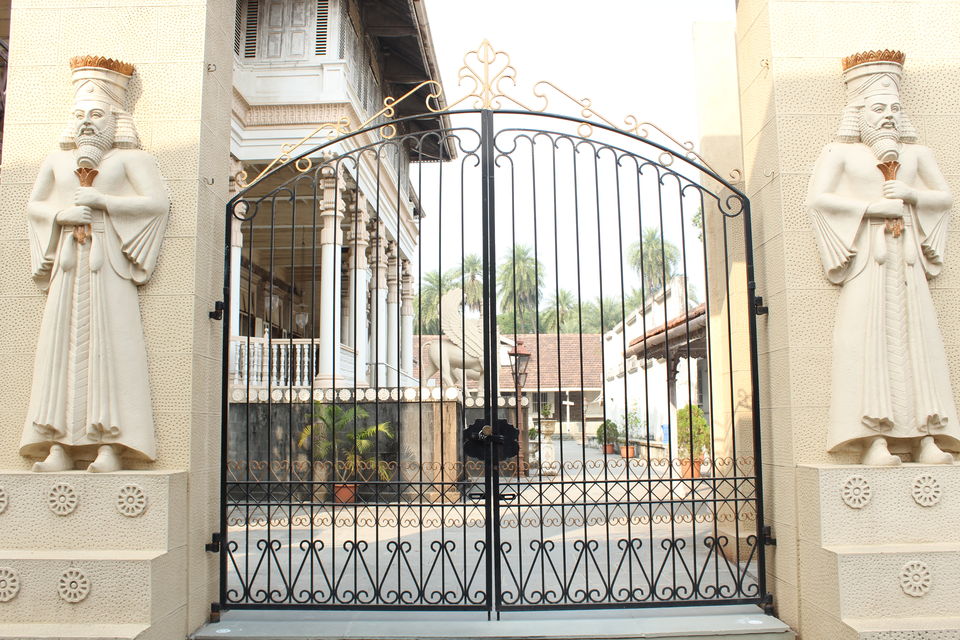 Lunch
By the time you're hungry again, it'll be lunch time and you can walk over to Globe Hotel to have your feast. Please make sure you call them beforehand to confirm your booking.
At Globe, you will be served a lip smacking 4-5 course meal for Rs. 500 per head. Their menu changes daily, but typically, you would get a salad, 3 main course items of chicken, mutton and fish, along with chapatis and some fragrant rice, all cooked on a 'chulavati' or wood fired hearth. They have vegetarian items too, which are available upon request. To wash down that heavenly meal, do have their local Sunta soda drink which comes in a variety of flavours. Parsi food cannot get more authentic than this.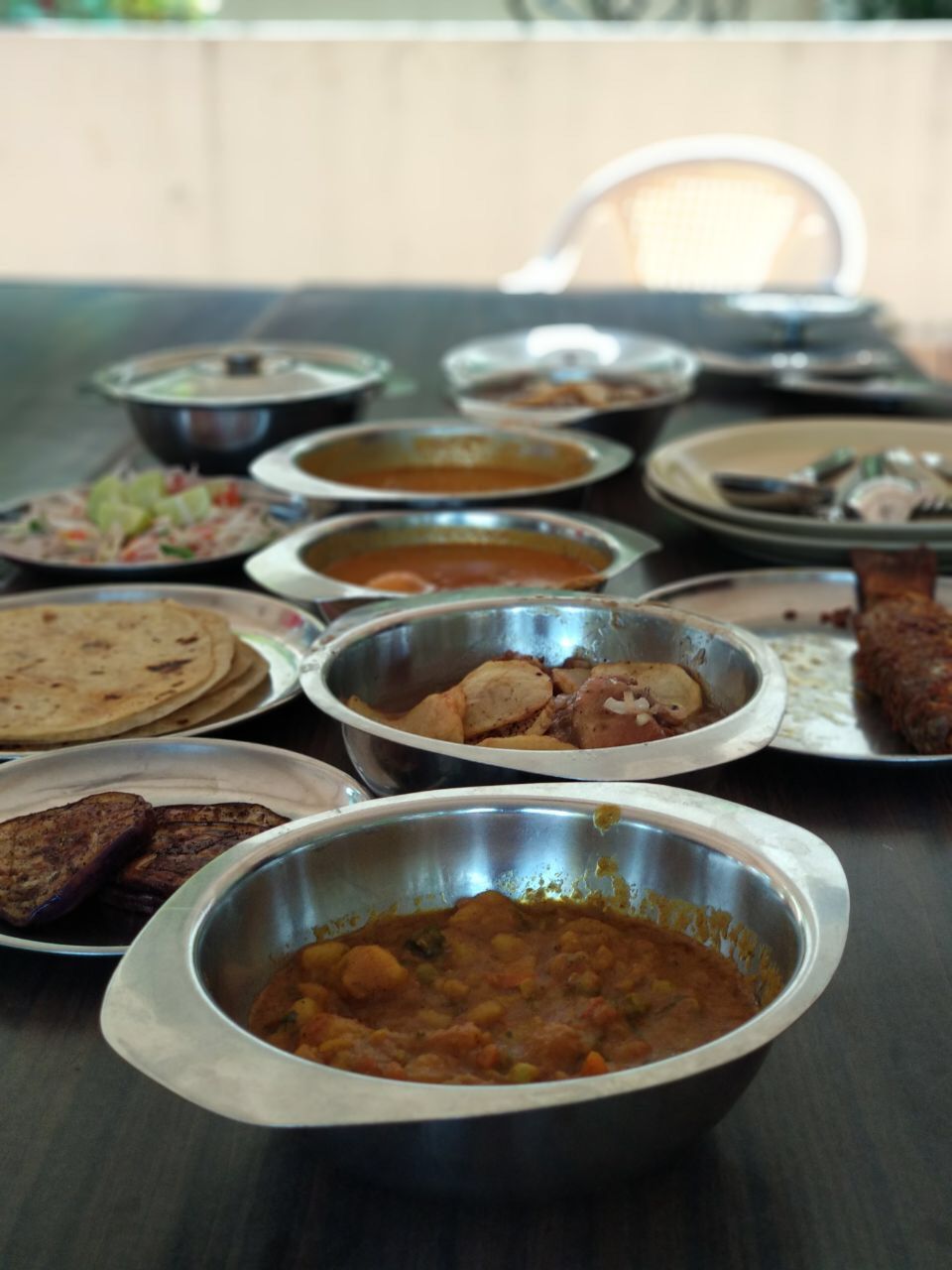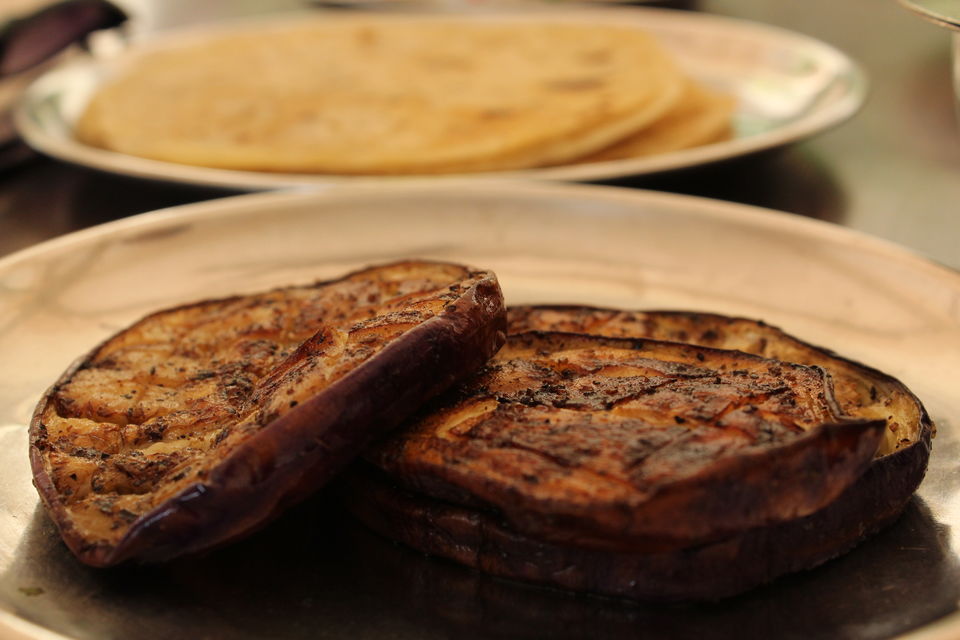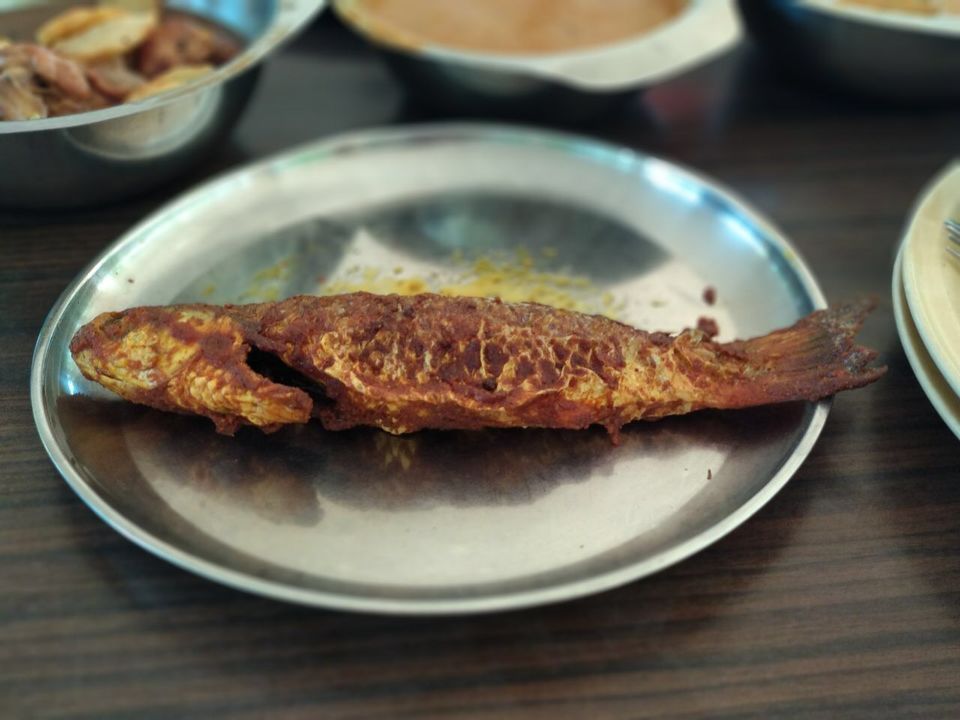 Of course, Globe Hotel isn't the only place serving great parsi food in Udvada. So if you'd like to choose another place to have your parsi bhonu, here are some more options:
Hotel Ashirwangh, that serves a set lunch similar to that of the Globe Hotel. Priced at Rs. 450 per head.
Sodawaterwala Dharamshala, where you have a set lunch as well as a la carte options. Their lunch menu also includes dessert.
Dessert
No meal is complete without dessert, and no meal in Udvada is complete without some fresh hand churned ice creams from a rickshaw. Yes, that's right - instead of ice cream carts, the rickshaws in Udvada roam around town selling 'sancha' ice creams. You will see them driving around town, otherwise you'll find them near guesthouses like the Globe Hotel, where they stop during lunch/dinner time to serve the guests.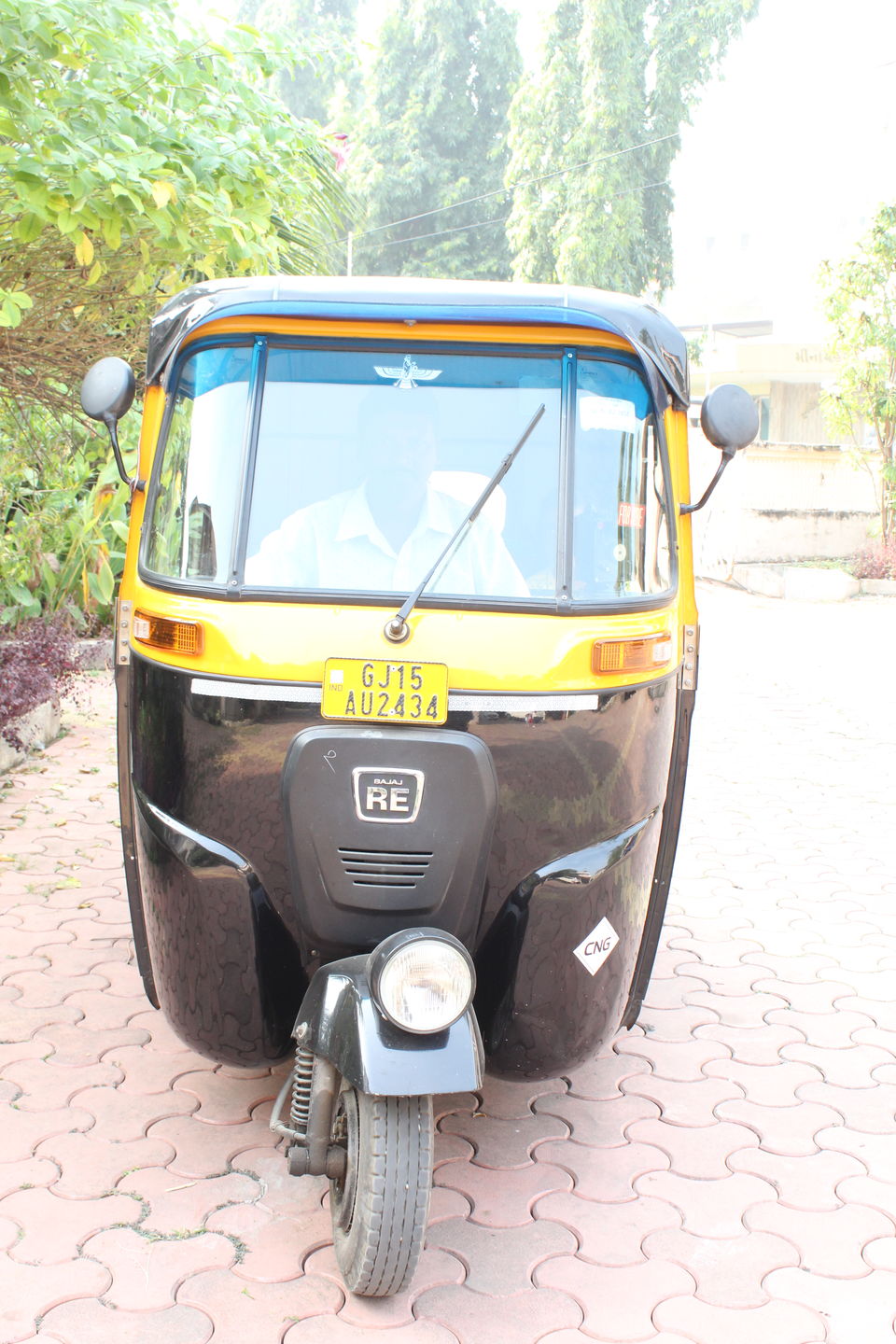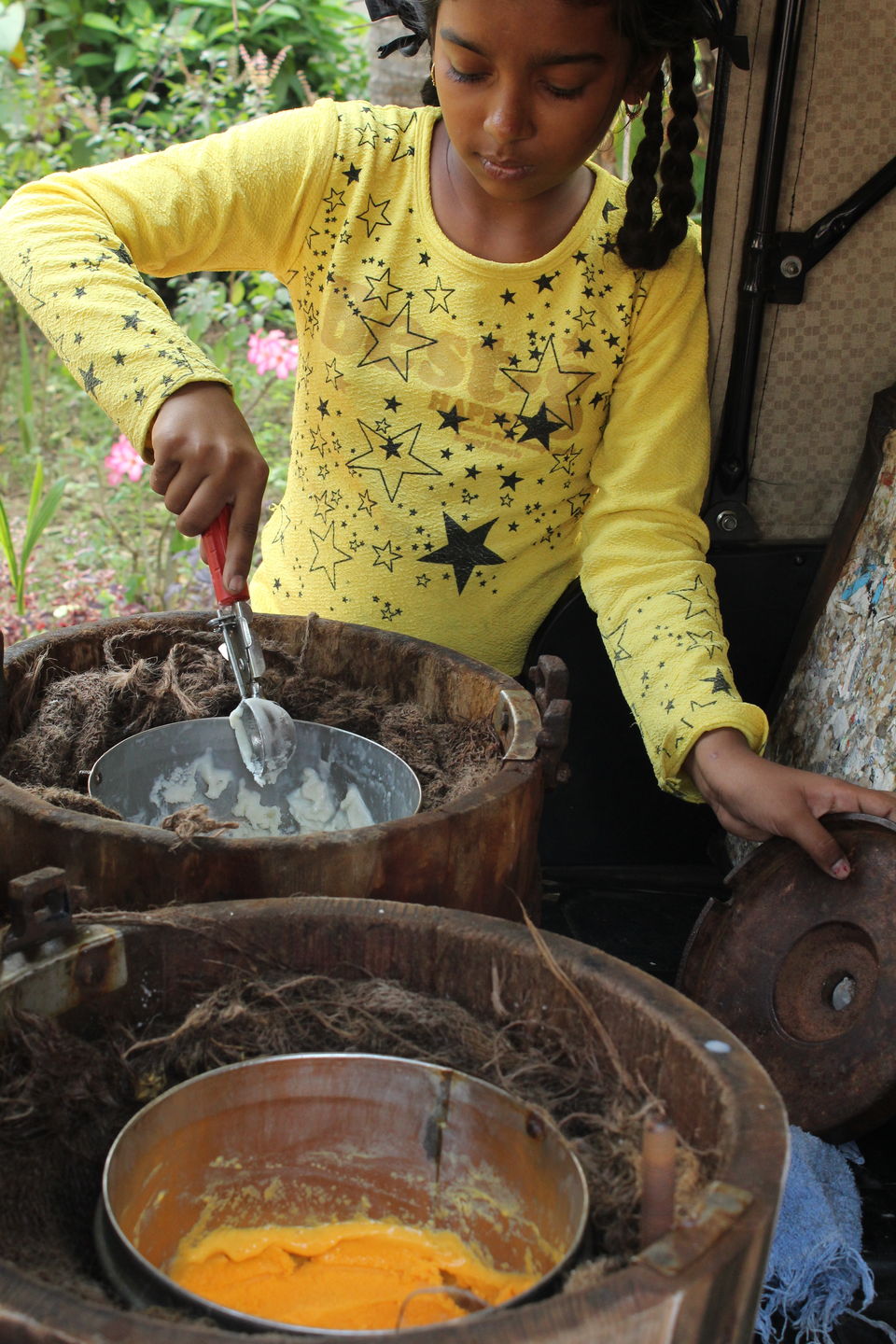 Post Lunch
After such a scrumptious meal, it is impossible to have the energy to do much. So if the weather is good, I would suggest that you relax at the Udvada beach for a while.
Else, Daman is less than 30 minutes away, and you could consider going there for the evening before heading back to Mumbai.
A truly fulfilling yet relaxing day.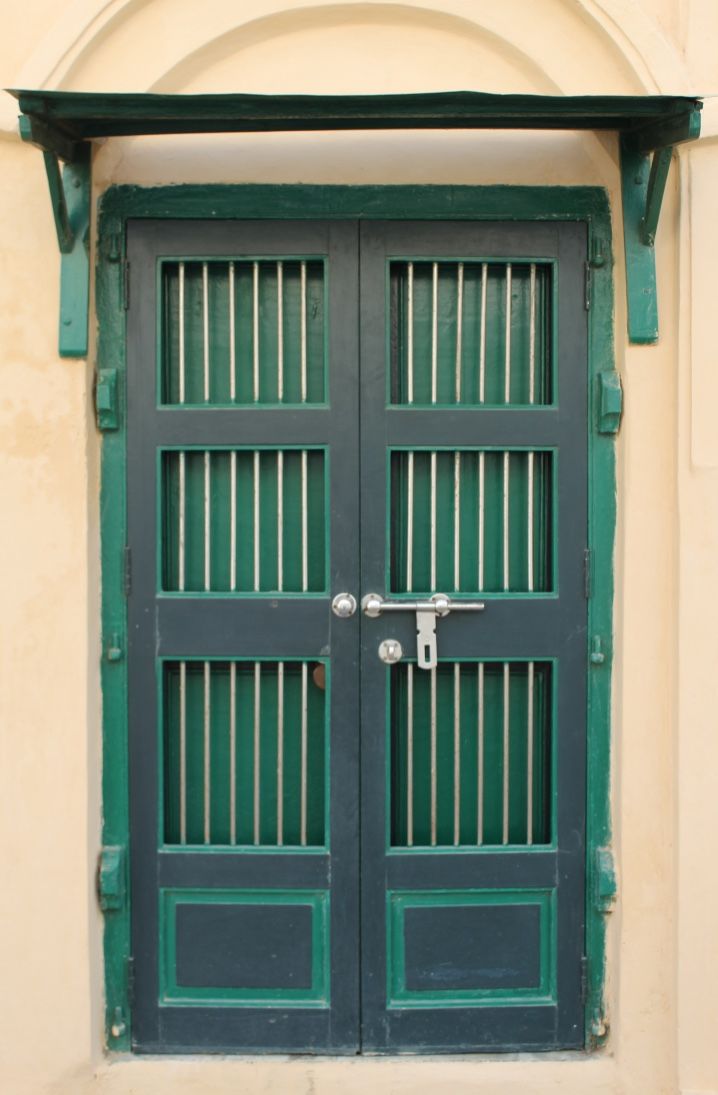 *Additional Info: The Iran Shah (meaning King of Iran) temple of Udvada, has the oldest of the nine Atash Behrams (Fire of Victory) in the world! This is essentially the most elaborate type of fire at a fire temple, which is created by gathering fires from 16 different sources, purifying them, and then consolidating them into one. And yes, this fire has been continuously burning since decades.

Did you like my article? If yes, you might also enjoy "Summer Vines: An Offbeat Vineyard Getaway with Parsi food"