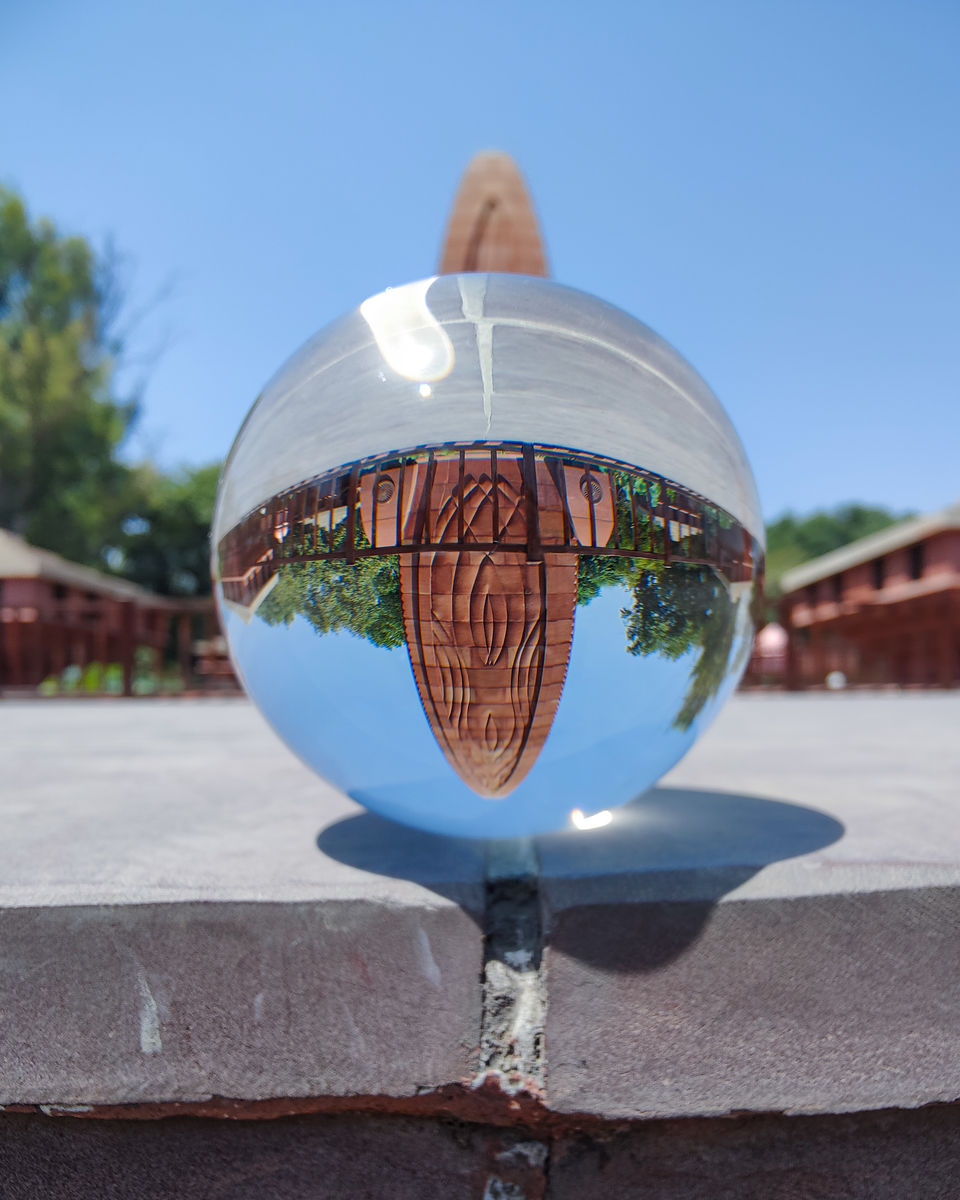 Jallianwala Bagh is a historic memorial garden built in the memory of those wounded and killed in the Jallianwala Bagh Massacre that occurred on 13 April 1919.
Rowlett Act, was passed in 1919 that allowed special cases to be tried without juries and delivering judgements without listening to suspects.
To protest against the Act and also to celebrate the festival of Baisakhi people gathered in Jallianwala Bagh.
But since public gatherings were not allowed, so seeing it as a move against system stability, General Reginald Edward Harry Dyer, opened fire on the silently protesting crowd.
During the massacre, there were no escape routes as it was a single entry place. Till today the entry to the Bagh is through the same narrow passage that was blocked by the army and people either ran towards the walls. Shown in the pic are the bullet marks that have been preserved as a mark of remembrance of this act of history written in blood. These are the actual bullet marks of some bullets that hit the wall when people were trying to climb it to save themselves from getting killed.
General Dyer's actions were also endorsed by General Michael Francis O'Dwyer who was the Lieutenant General of Punjab at that time. And for this Sardar Udham Singh killed him in London.
The 'Martyrs Well' is still there and is surrounded by the Martyr's memorial, a large structure with a sign giving a figure of "120" as the number of bodies that were recovered from the well.
The newly renovated memorial has 4 new galleries to give you insights about the historic day and will take you on a virtual trip about the working of the Empire in Punjab with light and sound shows, wall movies etc.
Five stone pillars have also been installed in the complex of the Martyrs symbolising their spirit to fly high in the Sky.
A must visit place.
ENTRY: FREE OF COST
TIMINGS : 7am to 7pm
Location: Amritsar, Adjoining Golden Temple