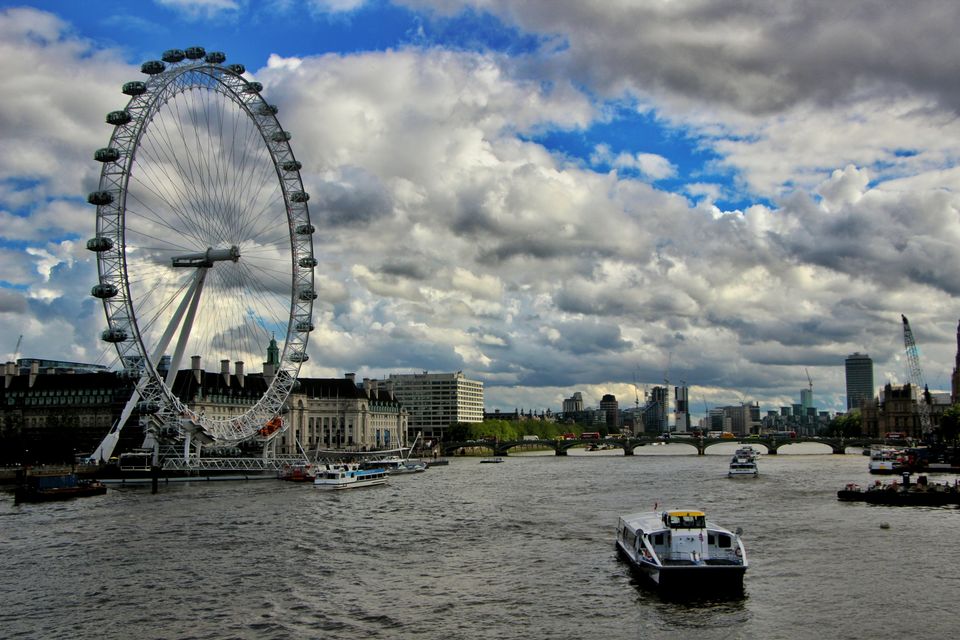 "It came to me that Hyde Park has never belonged to London - that it has always been , in spirit, a stretch of countryside; and that it links the Londons of all periods together most magically - by remaining forever unchanged at the heart of a ever-changing town. " - Dodie Smith
London is exactly like what this quote echos.
Even while I planned the trip, I wasn't too sure how much I'd love my stay there, considering I love going away to mountains or any kind of secluded place boasting of nature in it's surrounding. Cities I feel always call for company of friends and family to have fun and sometimes party with.
But London has SO much nature to offer., With equal parts fun and games. What a balanced city!
So there goes my trip and it's deets
My photos and descriptions here are an account of how interesting it is to be going solo and still not having to compromise on any of the fun that people usually seem to assume can only come with traveling in a group.
PS: I made such a sweet friend on this random encounter and ended up touring Bath city with her .
All through this trip, I have woken up to the sight of the beautiful Regents Park having booked myself at the very comfortable and welcoming International Student House (ISH).
They have dormitories as well as private rooms for long term and short term stays.
Having made ISH my base, I traveled widely ( mostly walked and sometimes took the underground) across the city . The underground is economical and well connected to most places in London. Don't forget to check the ticket price differences during the peak and non peak hours to save yourself some bucks!
The only trip where I have shopped ( apart from eating a LOT) because Oxford Street! For people on a budget, run to Primark for affordable shopping ranging from clothes to shoes to bags! Now for people not on a budget, head to anywhere on the Oxford Street and don't forget to stop at Harrods! Also Hamleys! Because the kid in you will always keep you sane ????
Walking is a biiiiig part of exploring any city, and I managed to walk about five hours everyday at my own pace, exploring places like the Picadilly Circus, Westminster Abbey, Parliament street, Trafalgar Square, stoping at any interesting cafe or restaurant that fancied me.
Recommended:
A walk at South Bank and dumplings at Ping Pong on a nice breezy evening .
Primrose hill:
Camden , which is one of my favorite places in London for it's mix of modern vibe along with an old school charm with food , art and local shopping markets all over with funky graffiti walls to add to the colour and buzz.
Watch out for :
This couple that may stand at the corner of a street giving out free hugs !!!
Definitely Recommended :
Nitro Ice Cream at Chin Chin Labs, Camden .
Apart from these, I did the Greenwich Hill, which is THE place where the Greenwich Meridien passes through.
I also recommend going to Notting Hill if you enjoy exploring quaint streets and shops .
Tourist Destinations
The usual tourist destinations listed below are all just a few underground stations away from each other and also a few miles of walk away :
- Museum Street ( free entry to all of them. Do visit the historical museum)
- Hyde Park ( please do a picnic here!)
- Tower Bridge
- London Dungeon
- London Eye
- Big Ben
- Somerset House
-South Bank
Around UK:
There are multiple day trips that you can take in and around the city. Following are the list of places you can wake up and book yourself a ride to:
- Bath spa
- Stonehenge
- Durdledoor
- Brighton
- Notting Hill ( yes you movie lovers, that book store you will find there )
- Virginia Waters
- Richmond Park Reserve
Do let me know if you have any interesting stories to share about your trip to the UK!
Happy travels :)