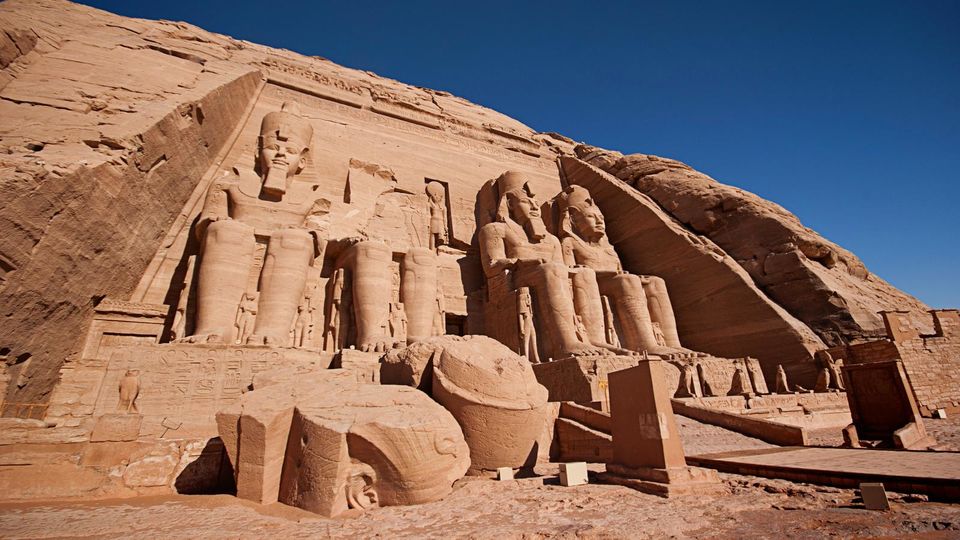 I digress from my Greece articles but I will surely be sharing my Mykonos blog soon after. Recently, a lot of people have asked me about my digs in Egypt and I thought I should share a generic Q&A type article for those interested. Let me know if this was informative.
1. What is so special about holiday in Egypt?
Egypt is a hidden gem of Africa - one of the most cultural countries in the continent. Boasting of a spectacularly picturesque landscape along with cultural and historically rich monuments, a holiday in Egypt is bound to leave a traveler spellbound and in awe of the country. From the world famous pyramids of Giza to thrilling desert safaris and river cruises, Egypt excursions can be very enjoyable for all types of tourists. Needless to say, some of the most scrumptious food served at a few of the most coveted restaurants, makes Egypt a must visit destination for your next holiday.
2. What is the best time to visit Egypt?
A trip to Egypt is best planned between the months of October to April when the weather conditions are pleasant. Despite the fact that the country has something to offer tourists all year around, the fall and winter seasons are the most popular. Summer is hot but easy on the pocket whereas the winter brings in hordes of tourists crowding up major sightseeing spots.
3. What is the ideal duration for an Egypt trip?
Depending on the type of traveler you are, Egypt tour packages can be curated accordingly. For those who wish to do shorter but hectic holidays covering major monuments, as little as a 5 nights is sufficient. For those who wish to have a rather relaxed holiday, the limits are boundless. However, an ideal time frame would be 7 days.
4. How much does it cost to holiday in Egypt?
Egypt is a rather inexpensive country to travel to with the conversion rate to INR being Rs. 4.50 for 1 Egyptian pound. Ranging from solo travelers to big group tours, budgeted Egypt holiday packages are designed on a daily basis by reputable travel companies. Whether you pick all inclusive deals or land only packages, a holiday in Egypt definitely won't break the bank.
5. What are the top attractions in Egypt?
Loaded with some of the world's most enviable crowd-pleasing spots including one of the seven wonders of the ancient world, Egypt attractions include the Pyramids of Giza, Karnak temple and the valley of kings, White desert, Alexandria, Egyptian museum, Great sphinx of Giza, River Nile and Sharm El Sheikh.
6. What are the top items in Egypt cuisine?
Every culinary maestro or just a passionate foodie should try the mouth-watering traditional Egyptian cuisine. Some locally consumed food items are Ful Medammes, Ta'meya (the commonly known falafel), Koshari, Shawarma, Fattah and Roz bel laban. These are just a few of a diverse range of food items catering to a palette that spans from savory to sweet.
7. What is the best way to get around in Egypt?
Traveling internally in Egypt is best done by air. Despite the fact that it has local bus and rail services, covering huge distances within the country in a short span of time is pertinent. Of course, no trip to Egypt is complete without a boat trip in River Nile which is also considered one of the top most things to do in Egypt.
8. What is the best way to reach Egypt?
Egypt is well connected by road and water to countries like Jordan and Israel. However, to avoid border control issues and general mishaps, the best and more preferred way to reach Egypt is via air. The two main international airports are Cairo International and Luxor International airport. Additionally, there are airports at other major cities such as Aswan, Sharm el sheikh and Alexandria as well.
9. Is Egypt safe for women and kids?
Basic precautions need to be taken as in any part of the world. Plenty of Egypt holidays have been taken by solo women travelers, female groups as well as mothers and children with no complaints and only fond memories. Additionally, when traveling to a culturally different country, it is important to not hurt the religious sentiment.
10. How to get a visa to Egypt?
Indian travelers visiting Egypt have to apply for a visa in advance. It is a fairly simple process and the visa is granted in 2-3 days provided the required documents are submitted correctly. Costing about Rs. 1900, it is one of the easier visa processes. Visa on arrival has not yet been granted for Indians unless traveling in extremely large groups.