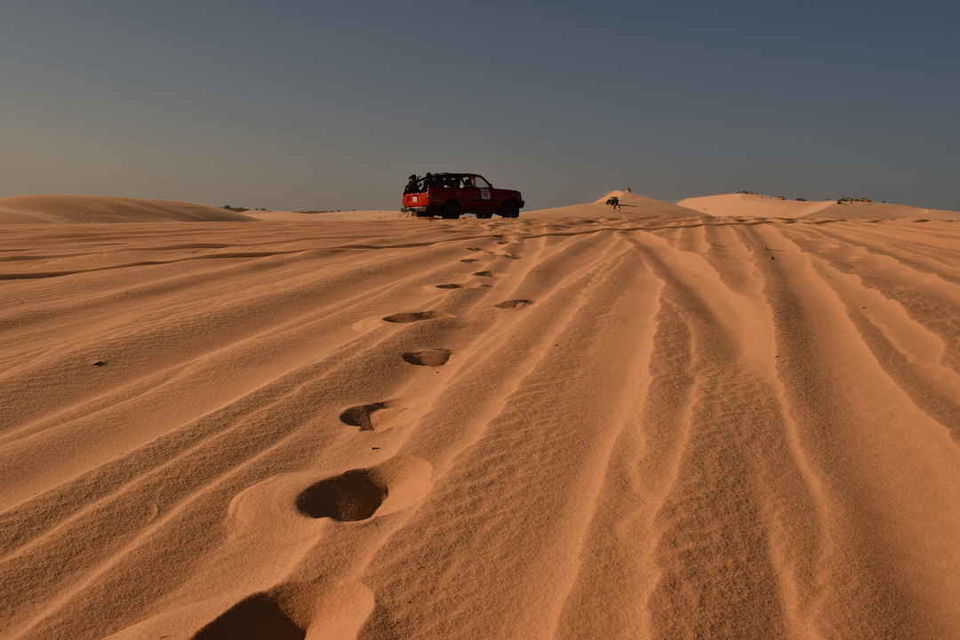 I visited Varkala, Kerala in 2019 and I must admit, I was blown by the panoramic views of the vast blue sea from atop the cliff synonymous with the town. The setting was so overwhelming that I said to myself," God! Will I ever experience something like this again?" But less than a year later, in January 2020, I was in Ho Chi Minh City, Vietnam, where I met a solo traveller from Germany who strongly suggested that I must spend a few days in Mui Ne before heading north when he came to know about my intention of giving this town a miss.
And I must thank the guy, for Mui Ne turned out to be the love at first sight for me! The scenic beach, the coastal road offering spectacular drives, the sand dunes, the exotic varieties of food, and of course, the carefree vibe of the place–all of it was tempting enough to make me extend my stay at my hostel in Mui Ne where I ended up making some great friends within a matter of a couple of days! I expected the beach town to be a great experience, but I had no idea that it would be so good that I would completely forget Varkala.
It made me realise that if you really want to feel the joy of exploring a place, you have to spend some time with the people who call it home, be it the locals or the travellers who have spent considerable time there. Read on to know why I loved Mui Ne and recommend it as a must-visit place, especially for backpackers.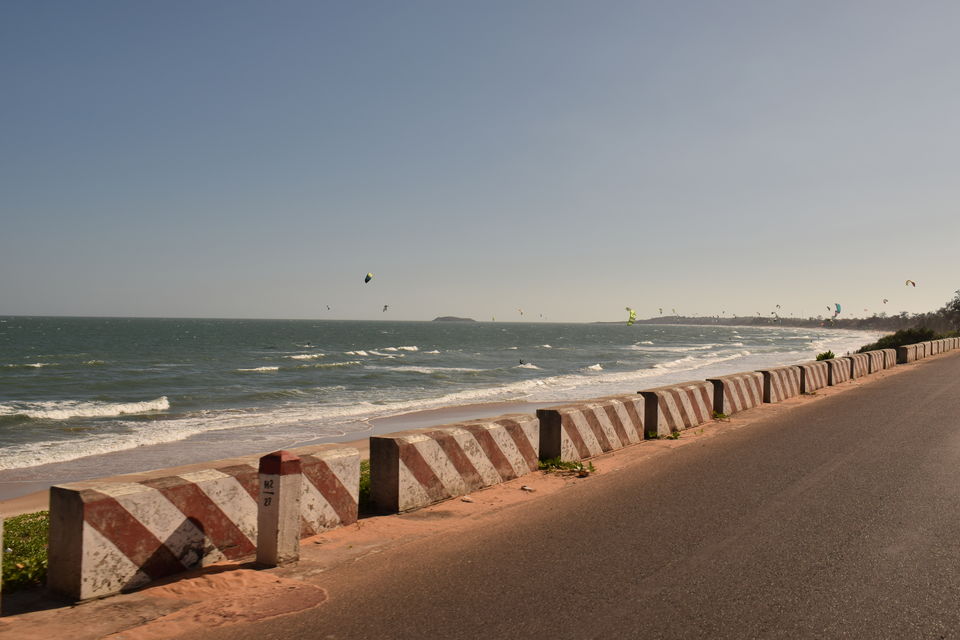 Mui Ne is a small town and cape located about 220 kilometers east of Ho Chi Minh City and takes about 4–5 hours to reach. The formerly little-inhabited fishing town now welcomes travellers from all over the world. The 10-km-long strip of resorts that line up like pearls on Nguyen Dinh Chieu and Huynh Thuc Khang streets, shaded by coconut palms, offers some stunning ocean views that promise to leave you awestruck.
Attractions and experiences in Mui Ne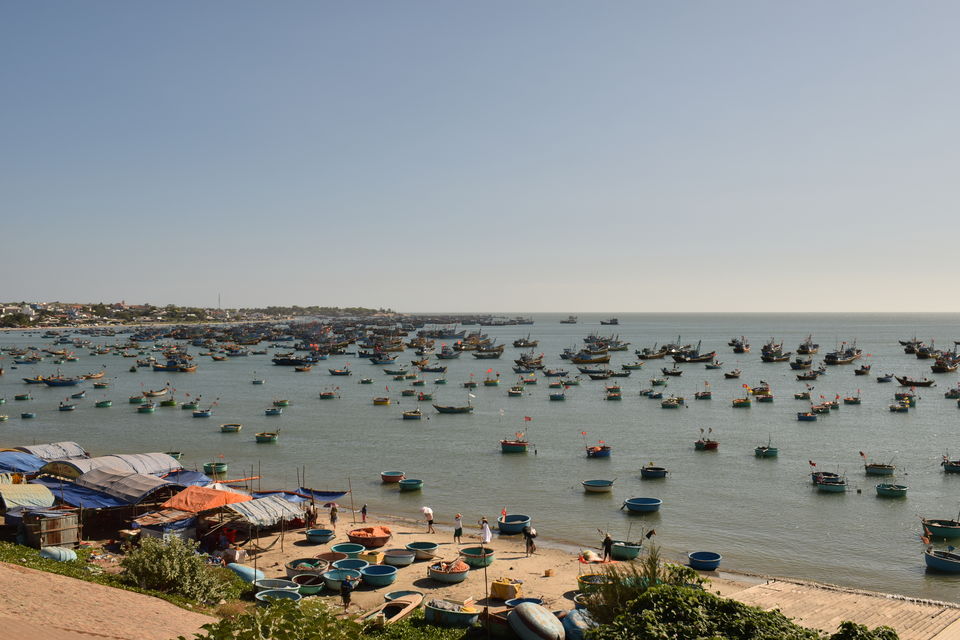 I'd like to quote that German traveller who introduced me to Mui Ne; "When in Vietnam, skip anything but Mui Ne". And I now realise how true it is. You might have visited many beach towns, but Mui Ne has a mystic allure which is hard to resist as many travellers end up staying here longer than they plan to. Whether it's about spending time at the beach, watching the sunset, walking around in the town, relishing local dishes (and drinks) or simply staying back at your beachside hostel – there's a feeling of inexplicable peace and joy in each of these experiences in Mui Ne.
However, if you are looking forward to visiting popular attractions in the town, the famous fishing village, the Red Sand Dunes, the White Sand Dunes, and the Fairy Stream are some must-visits. Also, don't forget to enjoy a drive along the coast to witness other-worldly views of Mui Ne's landscape.
How to get Vietnam visa?
The Vietnam visa procedure is easy and usually takes no more than 4–5 business days for processing. You can apply online for a Vietnam visitor's visa at this link which costs around $25 or Rs 1,980. You can also avail a visa-on-arrival facility after arriving at any of the international airports in Vietnam after procuring an invitation letter through a private agency, from the Embassy of Vietnam or from the link provided above well before you board your flight from the source airport.
Best time to visit Mui Ne, Vietnam
Owing to its tropical climate, November to March is generally the best time to explore the beach town of Mui Ne as that's the time when the weather is at its pleasant best to indulge in outdoor activities and explore the nearby attractions. However, it's recommended that you avoid planning a trip to Mui Ne during Lunar New Year as most of the services, including local transport, accommodation and sightseeing tend to get affected during this period.
Getting there
The best way to reach Mui Ne is to take a flight to Ho Chi Minh City followed by a local [private-run] bus to Mui Ne, which can take about five hours. You can also reach Da Nang in central Vietnam and then travel to Mui Ne by road, which can take around 16–18 hours.
Getting around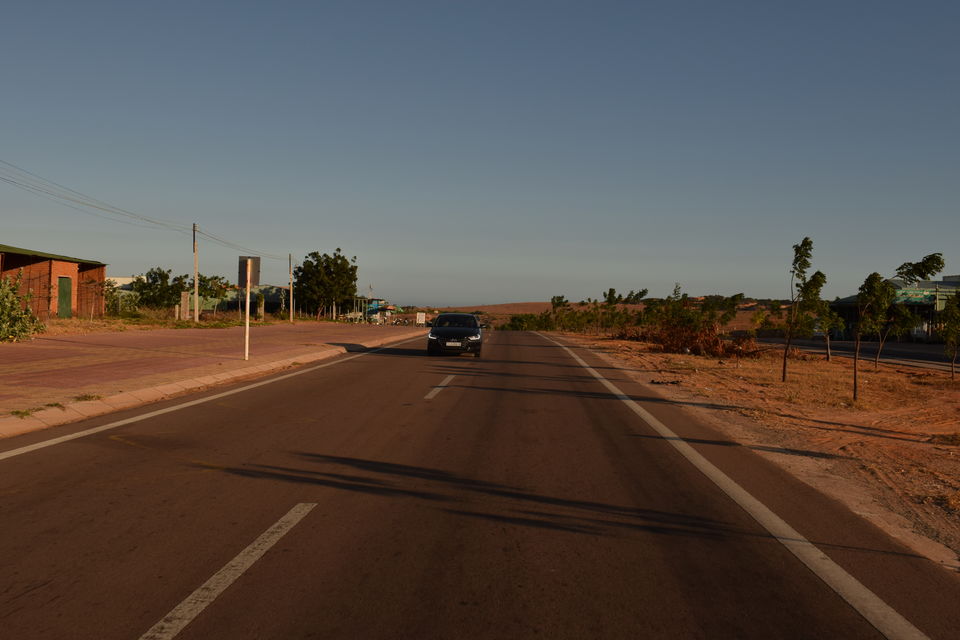 Well, Mui Ne is not a very big town, which means there aren't too many options for local travel. The most pocket-friendly way to explore Mui Ne is to hire a bike which allows you to enjoy its spectacular coastal road. You can visit all the attractions that you want to visit without having to share space with strangers when you share a taxi. You can also rent a bicycle and enjoy pedalling leisurely on the roads of Mui Ne.
Recommended accommodations: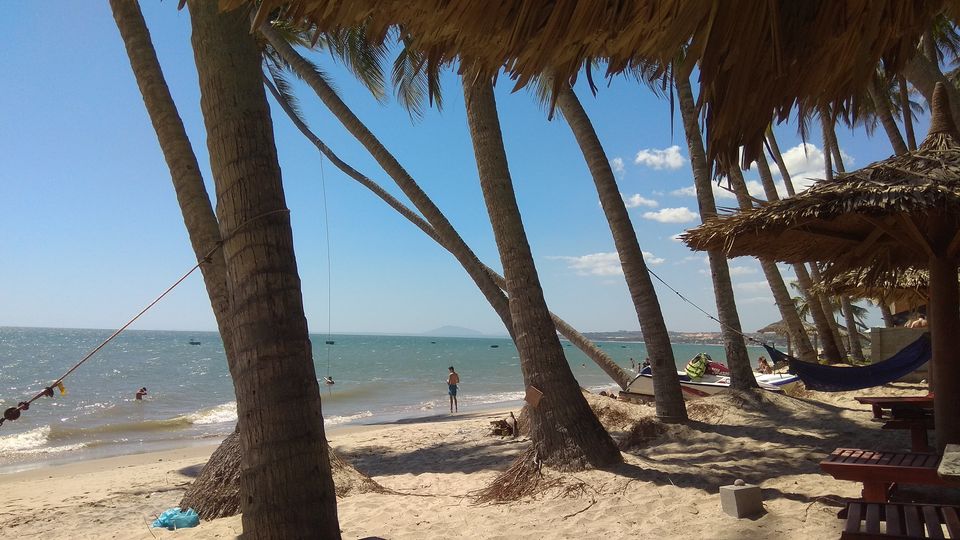 Whether you are a backpacker, a luxury seeker or a traveller with a mid-range budget, this lively beach town is full of accommodations for almost everyone.
As for me, I stayed at iHome Backpacker's Hostel and instantly fell in love with it. It is so close to the beach that it won't be an overstatement if I say the hostel has a private beach of its own. Besides, iHome Backpacker's Hostel has an outdoor swimming pool, free private parking, a bar, a 24-hour front desk, and a shared lounge where you can gel with like-minded individuals and play indoor games like table tennis and snooker.
You can book stays online at many such hostels and hotels to stay at in Mui Ne.
After visiting Mui Ne, I learnt one thing – your experiences can be as good as you want them to be. And even though I didn't expect Mui Ne to blow my mind, the three days that I spent in this hippie town definitely exceeded my expectations.
Have you been to Mui Ne before? Let us know in the comments if you liked it too!
And remember, you can also create your own travel blog and share it with travellers all over the world. Start writing now!
Subscribe to Tripoto on YouTube and watch exciting travel videos.
Get travel inspiration from us daily! Save our number and send a Whatsapp message on 9599147110 to begin!