Mui Ne is one of the most visited villages of Vietnam in Phan Thiet. It is about a four hour drive from the city of Ho Chi Minh which drops you in the middle of an extremely clean city, very well built roads, pristine beaches for kite surfing, white and red sand dunes, fairy streams and a chance to ride an ostrich. We did a one day trip from Ho Chi Minh city.
Trip highlights :- The Fairy Stream. Though it looked pretty uninviting when we first stepped on it but it was totally worth it. The stream is little more than a KM long and about 5 minutes into it the surroundings looked like this.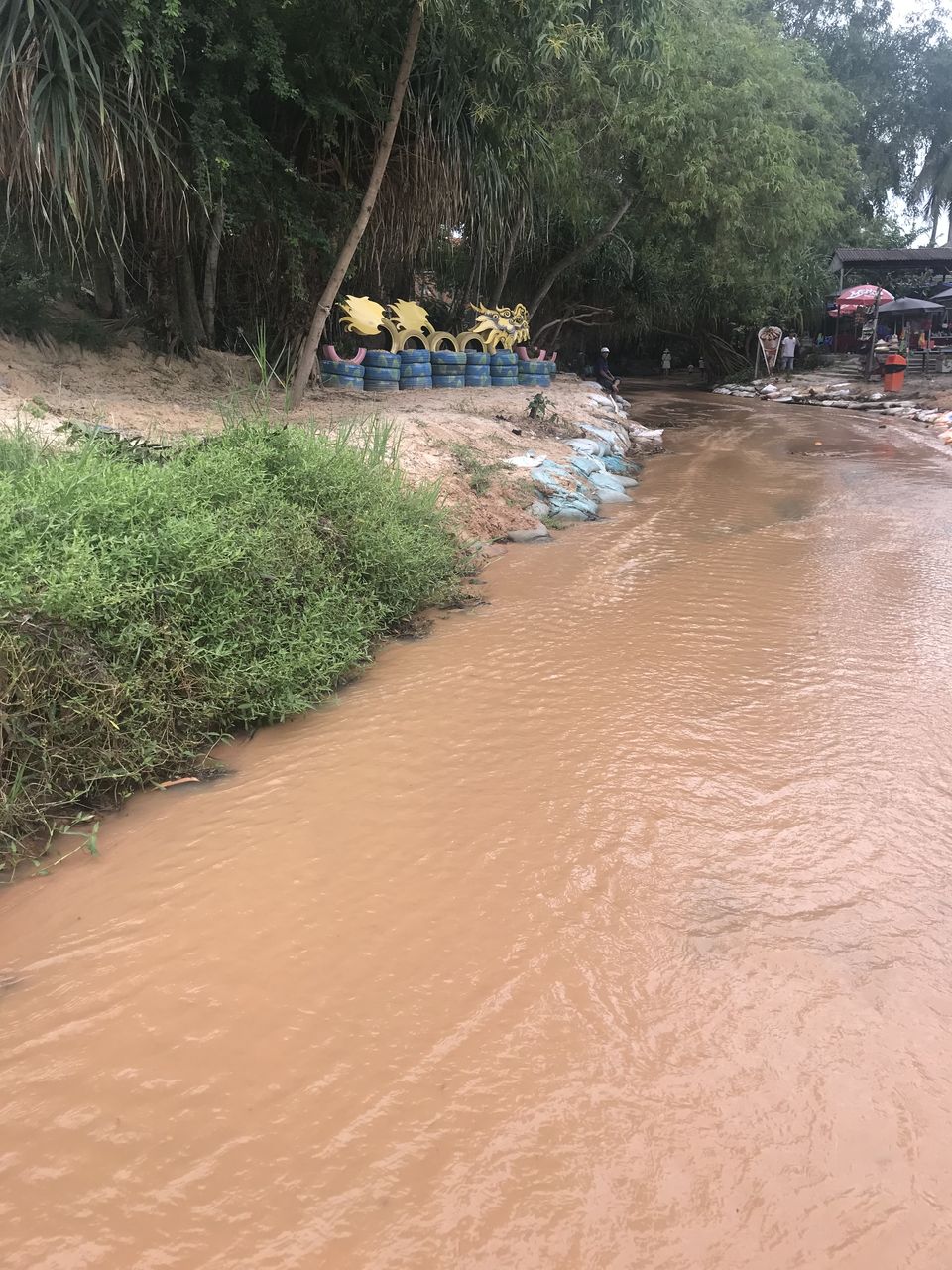 The sand cliff like structures a little ahead looked amazing
If you are the adventurous kind you must take a ride on the ostriches which are housed almost towards the end of the stream.
The other thing that looked amazing from a distance was the fishing village and for people like me who love fish but cannot stand the strong smell, it is good to watch from the car itself. I mustered all my guts to go towards the boat but ended up boomeranging back to the car.
The roads to the village are amazing.
The red and white sand dunes are a sight to behold. the red dunes look their best just before sunset and sunrise is the perfect time for the white dunes. You can even get a local flavour of food from all the vendors who line the street.
Ours was a day long trip where we started around 8am in the morning from Ho Chi Minh and reached Mui Ne around noon. We were back at our hotel at 9pm in the night. There are numerous travel agents who provide travel assistance and even your hotel might be able to help out with private cars or group bus tours. I would recommend a weekend stay at Mui Ne.
Another must stop to any of the villages is Vietnam is the fabulous cafes thrown around almost everywhere. And a hot cup of coffee might look like this :)
Happy Globetrotting!
Frequent Searches Leading To This Page:-
vietnam tour package for couple, vietnam tour package for 5 days, vietnam tour packages for family, vietnam tour packages in india