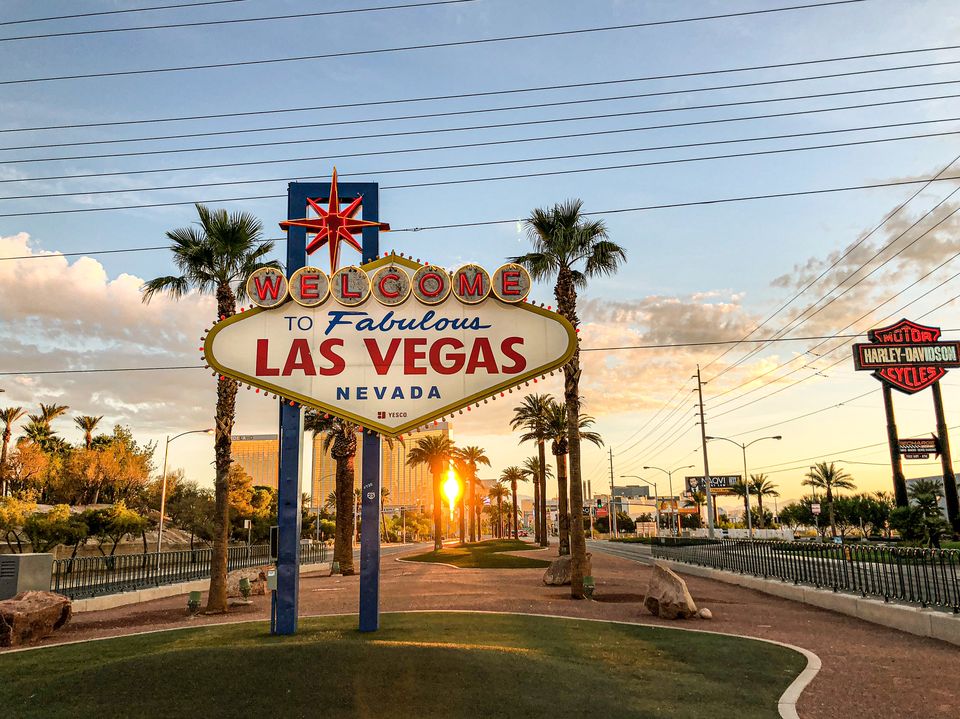 There are few destinations in the world that have as big a reputation for fun and pleasure as Las Vegas. You only need to look at how many movies in which it's played a starring role to see that.
Incredibly, the reality often outdoes the fiction and anyone who travels there will find themselves in a place that's like nowhere else on the planet.
Everything is geared up to giving visitors an amazing time – and also to get them to part with their hard-earned dollars.
So if you're planning a visit anytime soon, it will be good idea to take a look at some of the tips we're going to give you.
It's going to mean that you'll enjoy the experience to the max, as well as getting a lot more bang for your buck. You'll learn everything from how to get around Sin City with less fuss, the essentials to pack and much more besides. So get ready to become a Vegas expert before you've even touched down.
Let's kick off with some top casino tips
It would be fair to say that most people who visit Vegas are going to pay at least one visit to the casino, even if it's just for a game of slots. So it pays to be prepared.
The very first thing to do is to sign up for the particular casino's loyalty program. This means that you'll be notching up points from the moment that you start to play. These could earn you anything from complimentary meals and drinks and maybe even pay for your next visit to Vegas.
It could be that you fancy your chances at table games. In this case it pays to be prepared.
For example, you might want to take on the house at blackjack. This is a deceptively simple game to play that actually involves quite a lot of skill. So, before you go, you might want to check out this website where, in the meantime, you can practice your strategies by playing live dealer blackjack online. This is sure to give you an immediate advantage.
Another hot tip is to visit casinos at quieter times of day, like mornings and mid-afternoons, when the pace will be slower and it can be easier to hone your gambling skills.
Getting out and about
You'll also want to seize the opportunity to see as much of the city as you can while you're there.
One of the best ways to do this is on foot. That way, you'll get to see at close range, the many weird and wonderful sights of Vegas, as well as the incredible range of people who are drawn to the city. But be aware that the distances between things are much further apart than they look on a tourist map. For example, the legendary Strip is actually over 4 miles long and you'll be making your way along it in desert heat.
As an alternative, the Vegas monorail makes for a great alternative to walking. This runs the length of the Strip starting at the MGM Grand and ending by the Sahara with seven stops along the way. Alternatively, there are a number of hop-on, hop-off buses that also take in the so-called Old Vegas in the area behind Fremont Street as well as the Strip itself. These run throughout the day from 10am to 5pm when the night tours take over.
What to see
There is literally nowhere else on the planet where you will be able to find the canals of Venice so close to the Eiffel Tower or the pyramids of Egypt a short walk from the Statue of Liberty.
Then, once you've travelled the world in a day, there are countless other sights to see. Make sure that you see the spectacular fountains of the Bellagio. And the Mob Museum, fittingly situated in the old courthouse, gives a great insight into the city's shadier past.
For a more wholesome look at the old Vegas, the Neon Museum is a treasure trove of the old signs from the city's past.
Also not to be missed are trips out of the city to see the enormous Hoover Dam, as well as visits to the incredible Grand Canyon – by helicopter if your budget stretches to it.
Finally, you don't want to miss the chance to see a spectacular Vegas show, whether it's Cirque Du Soleil or Celine Dion. But make sure you book in advance of your trip to make sure you can get a ticket.
Two packing essentials
You might think that you're going to travel light as it will always be hot in Vegas. However, most buildings are air conditioned and can be really quite chilly. So take a few warmer clothes with you too, along with sensible shoes for all the walking around that you'll be doing.
Of course, there are countless other Vegas tips we just don't have the space to go into here, but any good guide book should fill you in. And remember, what happens in Vegas doesn't have to stay in Vegas – so take plenty of photos to show everyone you know just what an amazing time you've enjoyed.