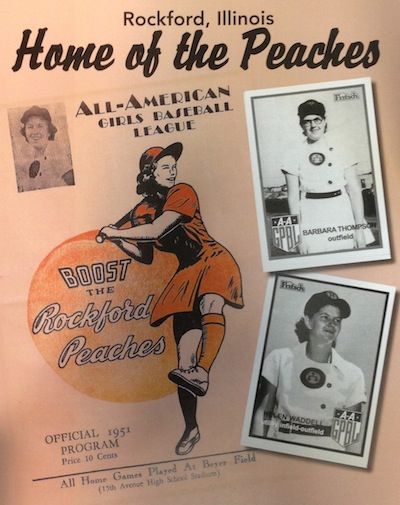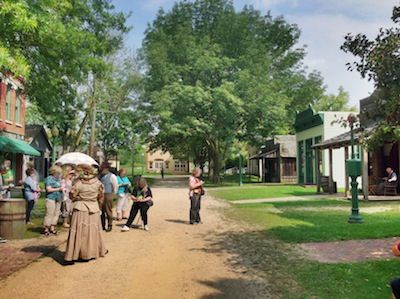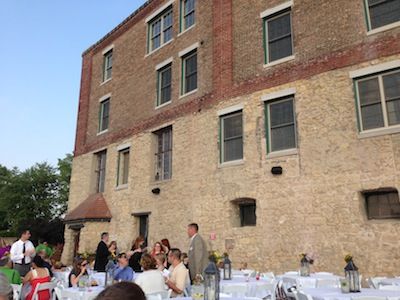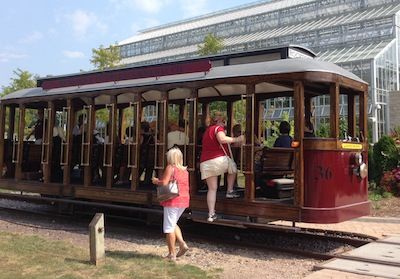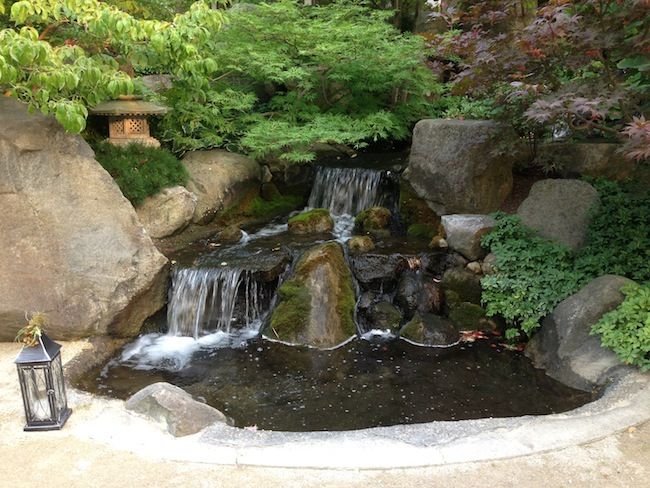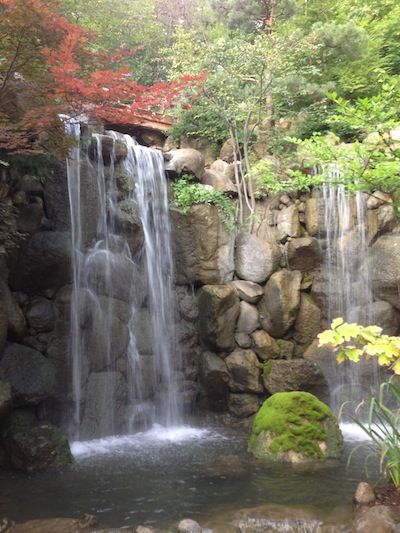 When I first entered the city limits of Rockford, IL, I have to be honest…I was not terribly excited. My first impressions were that of a generic retail big box community in the western shadows of Chicago. I had come to the area for a travel conference and was seriously wondering how this community was chosen as the host. However, just like your mom always told you, "it's not wise to judge a book solely by its cover." I soon discovered that Rockford had a whole lot to offer both visitors, and residents alike.
After getting settled in my hotel, I boarded a tour bus with many of my fellow travel journalists for an introduction to Rockford. Our first stop was the Midway Village Museum Center where we got a chance to meet two ladies (Barbara Thompson and Helen Waddell) who played for the "Peaches." If you're not familiar with the "Rockford Peaches," they were the all-American women's baseball team in which the blockbuster movie, "A League of Their Own" was inspired. It was pretty fascinating listening to some of the stories Barbara and Helen had to tell. The all-girls league was formed in 1943 to maintain baseball in the public eye while the majority of able men were away at war.
After our meet-and-greet with the Rockford Peaches players, we perused the rest of the museum…finally making our way outside to the Victorian-era Village. This part of the museum has interpreters dressed in turn-of-the-century garb…guiding you through the pages of yesteryear, providing a look at how our ancestors spent their days in the early part of the 20th Century.
After getting our Rockford bearings, our tour bus took us back to our hotel to freshen up for our evening festivities, which took place along the banks of the Rock River. We arrived at the Prairie Street Brewhouse, which is located in the heart of downtown Rockford and is in one of the area's most historic landmarks…it dates back to the 1850s. The setting was absolutely spectacular…tables were set up outside on the pier, in between the historic architecture of the Brewhouse, and the marina along the Rock River. We enjoyed live music, cocktails and dinner as the sun set behind the city skyline—capping the perfect end to our first day in Rockford.
Next Day: After a half day of scheduled meetings, we all boarded buses to various tours around town. Some of us went on cultural or history tours, while others headed off for one entitled "adventure." I opted for the adventure tour…our first stop was back to the Rock River where we boarded a boat, and had lunch while cruising the river to learn a bit about the local history and architecture. After docking, we had a short walk to our next adventure…a choice between kayaking or paddle boarding. After having some fun in the sun, we hopped aboard an open-air, turn-of-the-century trolley for a scenic tour along the Rock River Recreation Path. Other than San Francisco, I think this had been only my second trip on a trolley. The trolley cannot stay on the track very long because as it's a live track used by locomotives, so after 25 minutes we turned back the same way we came. To overcome what would be a strange sensation of traveling backwards, the conductor simple asks everyone to disembark briefly so they can flip the seats to face the other direction.
Our last stop of the day took us to the beautiful Aldeen Golf Course. There we had some fun in the golf carts en route to the driving range where we got to show off our skills. Some had mad skills; while others just looked mad trying to hit the ball…it was quite entertaining.
After a brief stop at the hotel to freshen up, we boarded our buses once again…this time we were off to a lovely evening at Anderson Japanese Gardens. I really enjoy botanical/arboretum gardens and have only been to a handful dedicated to the Japanese style. Hands down, Anderson Japanese Gardens is the best I've ever visited. Japanese gardens are a bit different than traditional botanical variety and are often places to find solace and conduct mindful reflection. Situated on twelve acres in a 12th Century-style, you'll find a pond-strolling garden along with paths, pools, streams, lanterns, pagodas, waterfalls, and Sukiya-style buildings (tea/guest houses).
After ample time strolling the gardens, we gathered in a grassy area near a covered structure where we were treated to live music and wonderfully catered food. The grand finale of the evening was a spectacular firework show shotoff from a pond right in front of us. It was yet another wonderful day (and evening) in Rockford.
The last day of the travel conference was spent at Giovanni's…a restaurant and convention center. After a full day of meetings, we donned our finest for the closing ceremonies along with a wonderful meal and live music. The Cajun-style music was a prelude to next years' host—similar to Rockford, a small town in Louisiana…a hidden gem like Rockford, I have no doubt.
I ended up staying in Rockford a couple extra days so that I could check out some additional activities on my own. I really enjoy botanical gardens and learned that Rockford has quite a few…in addition to the Anderson Japanese Garden. I visited Nicholas Conservatory and Gardens, which is located near some of the other activities I'd done days before along the Rock River. Nicholas Conservatory really brings the tropics to the Midwest with its 11,000 sf facility, complete with water features and lagoon. In that same area along the river, I noticed a facility for hockey or ice-skating, and while I did not partake, it sure would have been a great place to cool off.
This trip was originally published on Mike's Road Trip.