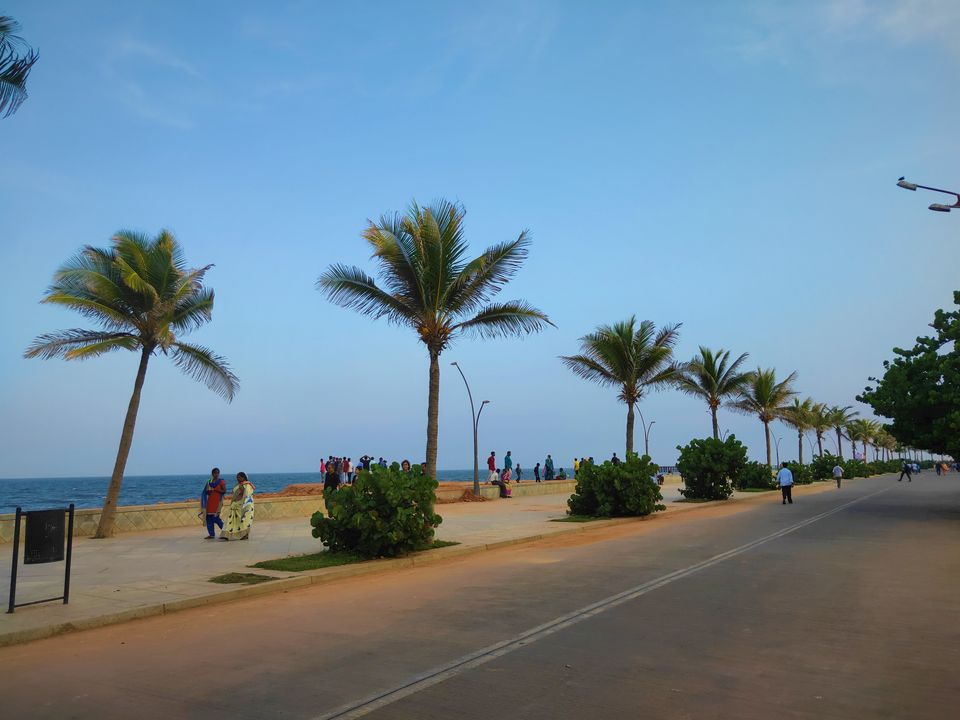 When I planned a trip to Pondicherry aka Puducherry all I had in mind is to just enjoy the place by simply taking a walk along the streets having those heritage french style buildings and to have a night stay at a hotel near any beach watching the sunrise. So it was strictly not a trip covering the main tourist attractions in Pondicherry but just enjoying the place by just taking small walks and sitting lazy.
So me and my wife decided to go to Pondy at night of Friday, 13th September 2019 from our home town Thrissur by train. Since there were no direct trains connecting Thrissur and Pondy, we booked tickets on the Mangalore - Puducherry express from Shoranur junction.
It leaves Shoranur at 10 p.m. We took a passenger train from Thrissur to Shoranur around 8 p.m and reached Shoranur after 9. We already had dinner from home and so just waited at station for the train to come. Train was on time and we boarded and found our berths and went to sleep.
The next morning we woke up to the view of a beautiful sunrise from train. Train was halted at a small station some where before Vriddhachalam in Tamilnadu.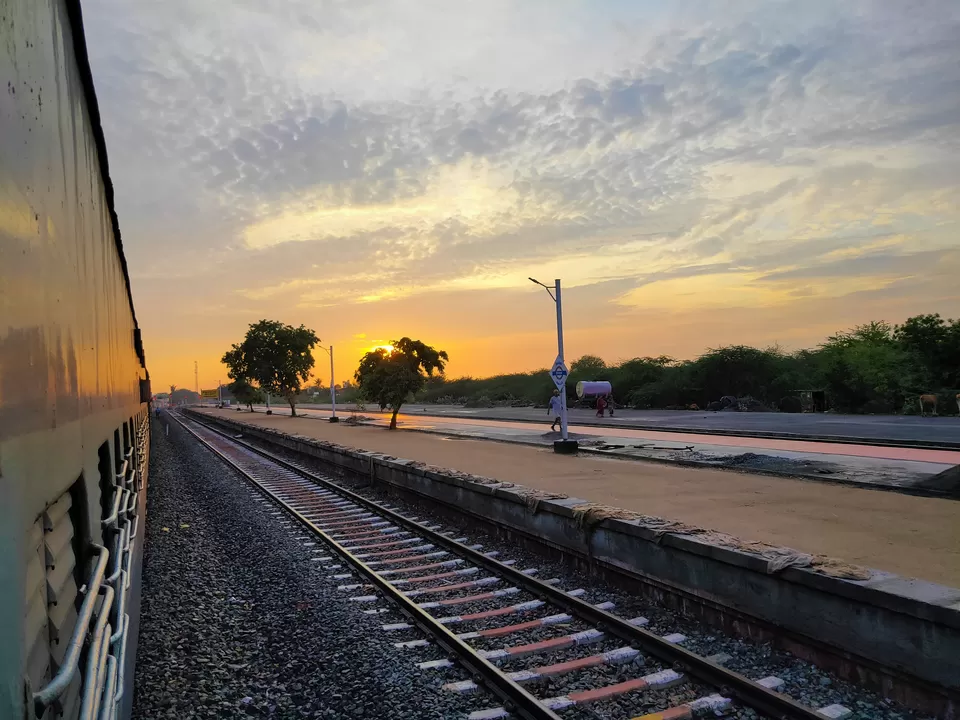 The scheduled time of arrival at Pondy is 10 a.m. We had our breakfast from train once we reached at Villupuram. At around 10-20 a.m we reached at Pondicherry station.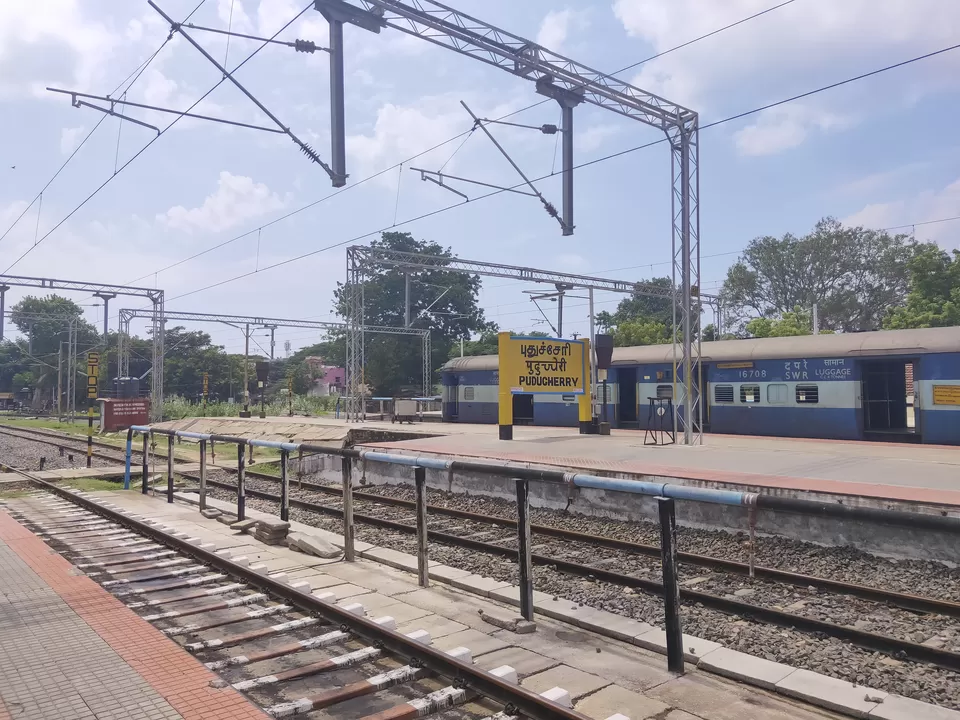 It was very hot weather even at that time. Just at a distance of 100 metres from railway station is the famous Basilica of the Secret Heart of Jesus. This was a 100 year old church with such a beautiful architecture. We sat inside the church for half an hour and it was very calm and peaceful there.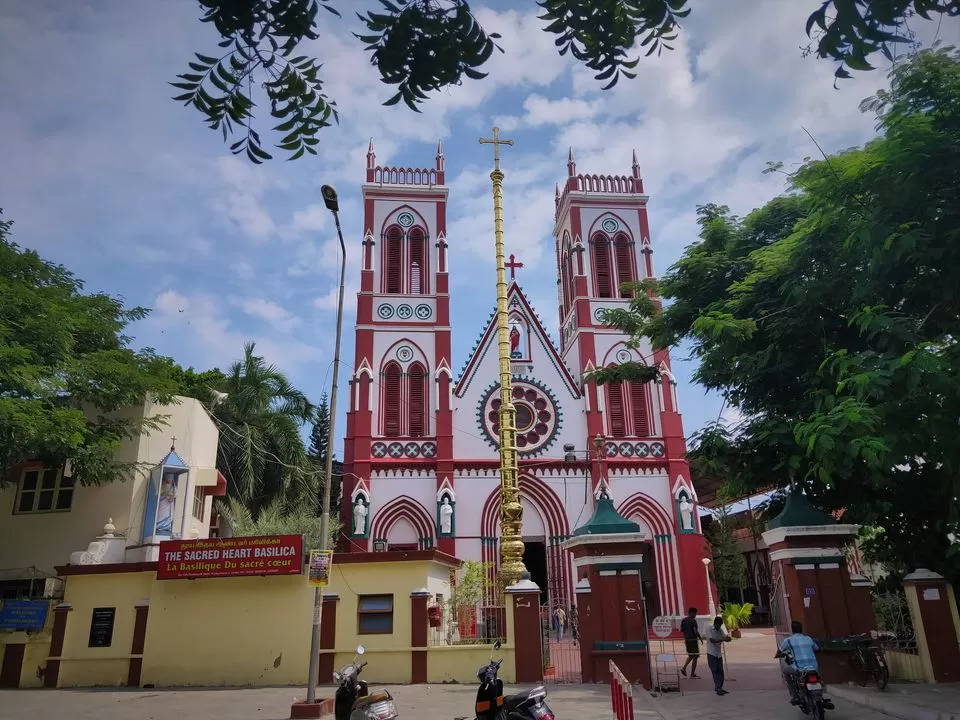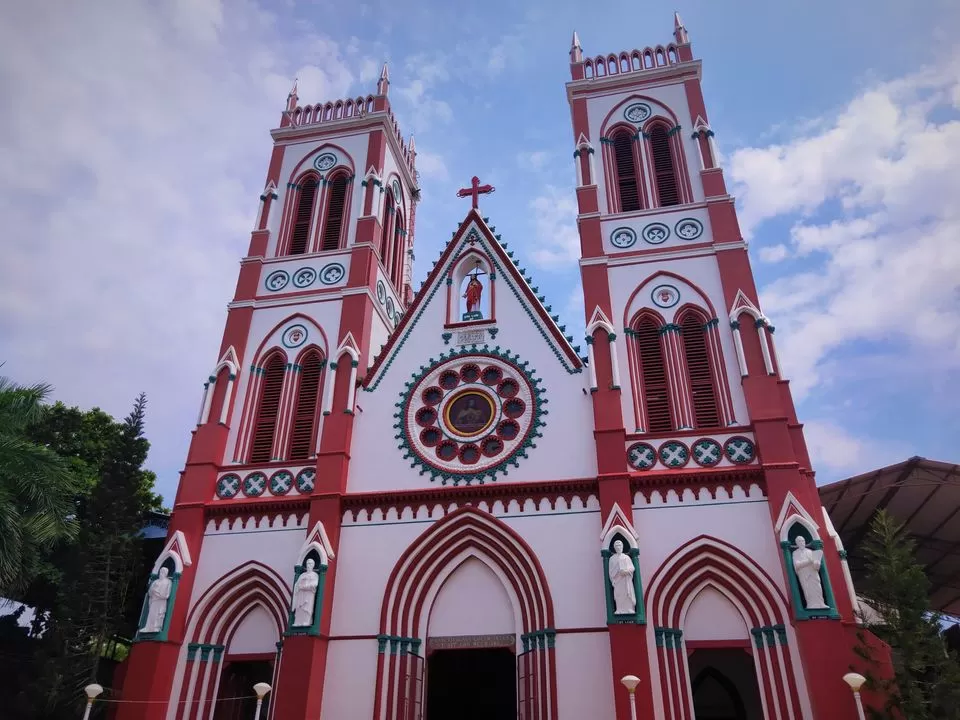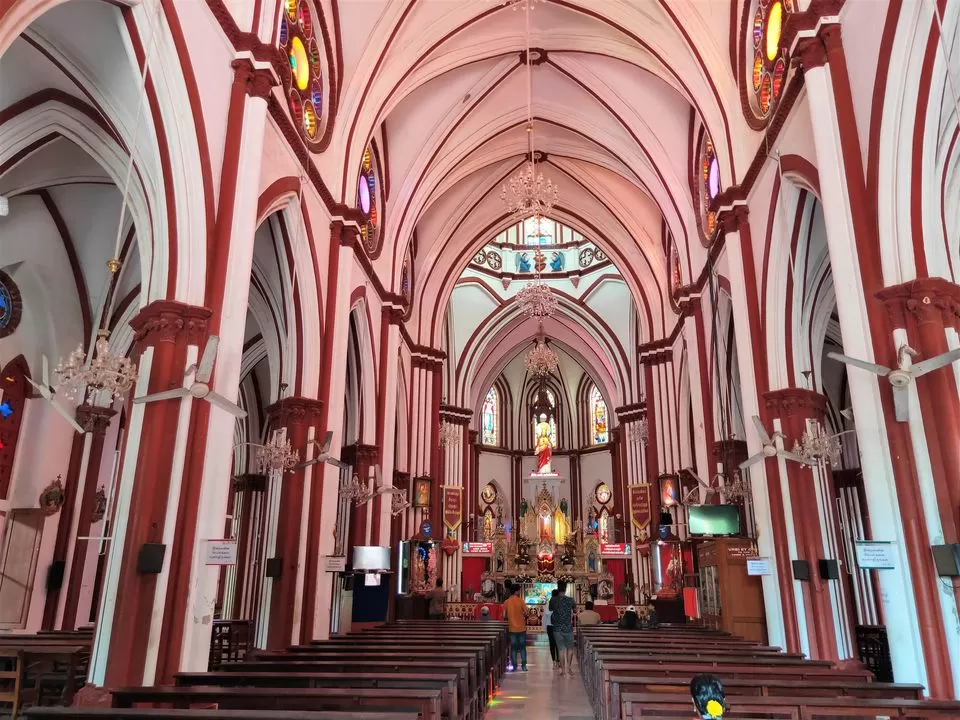 After that we took an auto to botanical garden. It was not a big one compared to other botanical gardens but it is quiet good to spent an hour or two there to escape from the scorching heat. Actually we had booked our stay at Lotus bay view hotel at white town. But our check in time was 12 o'clock. So we had to spend our time some where up to that. Also I hadn't booked our return tickets. My plan was to book tatkal tickets from Chennai to Thrissur as there was no trains from Pondy to our place on Sundays. I was confident enough to get tickets from Chennai on tatkal. But it all got busted as the internet was really very very slow at Pondy. My idea 4g sim was working at 2g speed and I was not able to book return tickets in train before it became wait listed. So we spent time up to 11-30 a.m at botanical garden sitting under the shades of some trees trying to book tickets unsuccessfully.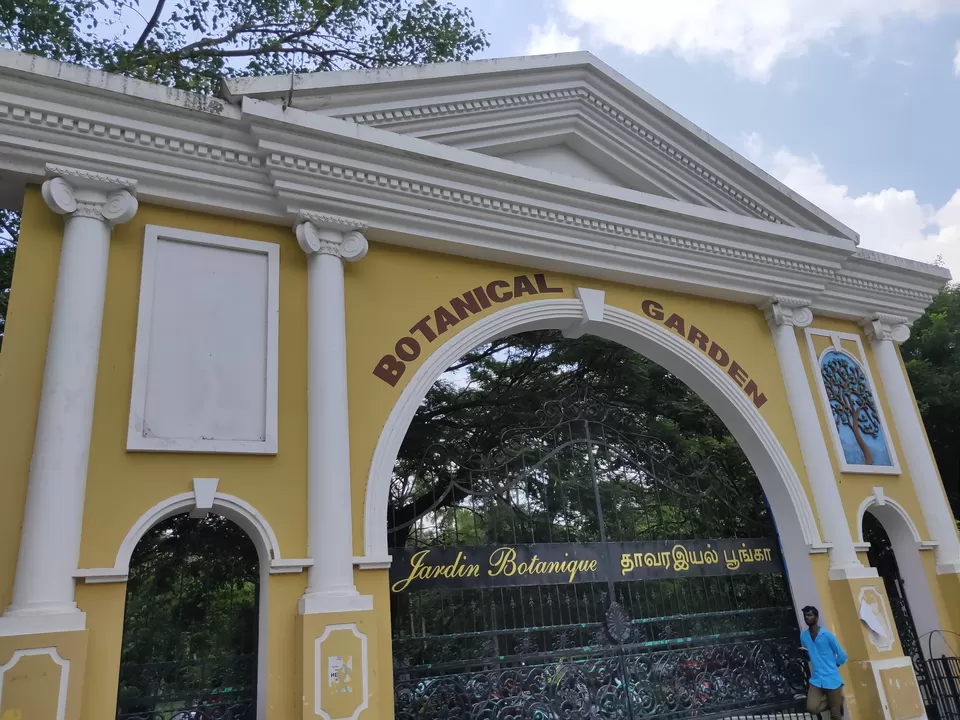 After that we took an auto rickshaw to the hotel. It was an 2 star hotel near the sea. Our room has an balcony with side view of sea. Location wise this will be one of the best hotels in Pondy. Since it was weekend, the rate of room was 3000 rs which I thought as a bit high. Room was not bad but lacks a good maintenance. We ordered lunch through swiggy. After lunch we took rest until evening 4 o'clock.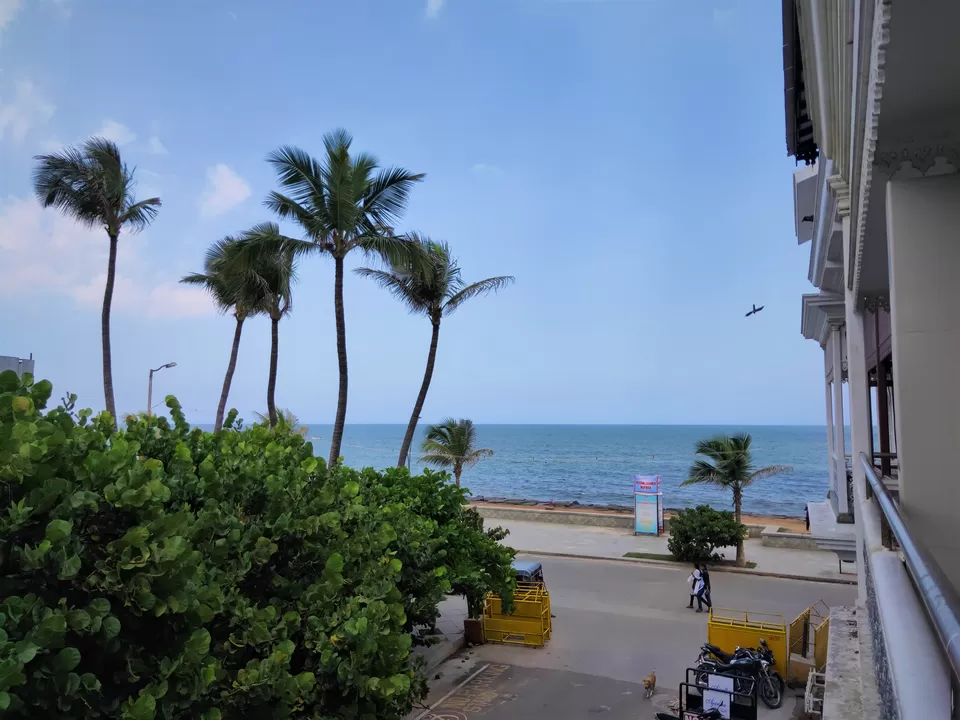 We went out for a walk at evening. Our hotel was near Promenade beach or Rock beach. It was actually a beach side road separated from sea using rocks. We cannot get in to water there. But the best thing is to walk through this road watching the sea which was the best experience in the whole trip. It was an beautifully maintained pathway without any vehicles allowed during evening.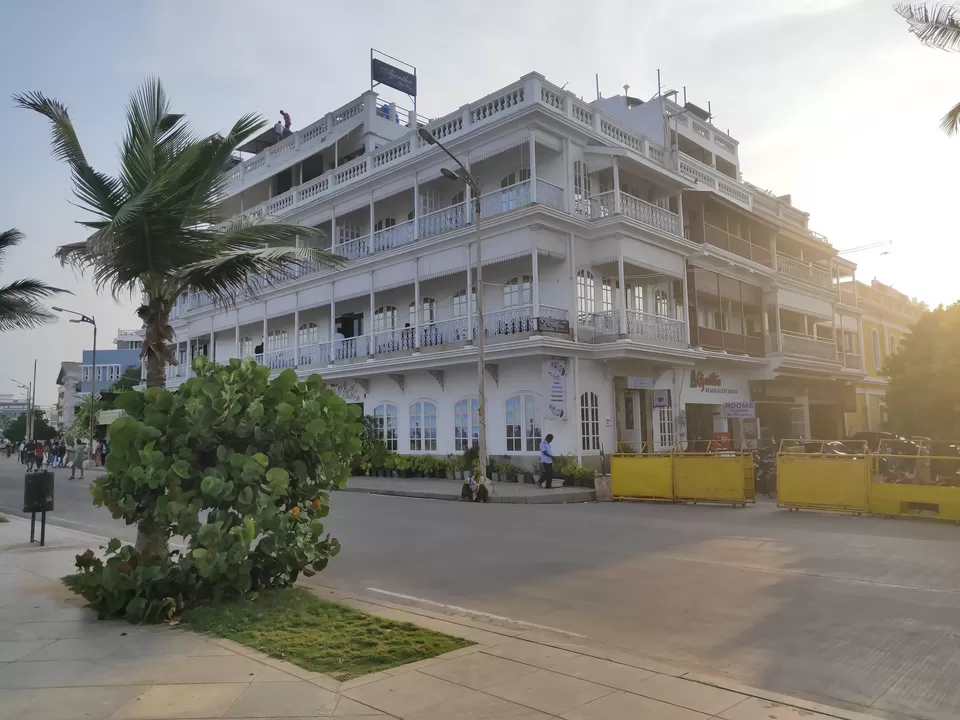 There are some good places to visit along this road. Dr. Ambedkar manimandapam, French soldiers war memorial and Gandhi statue are along this road.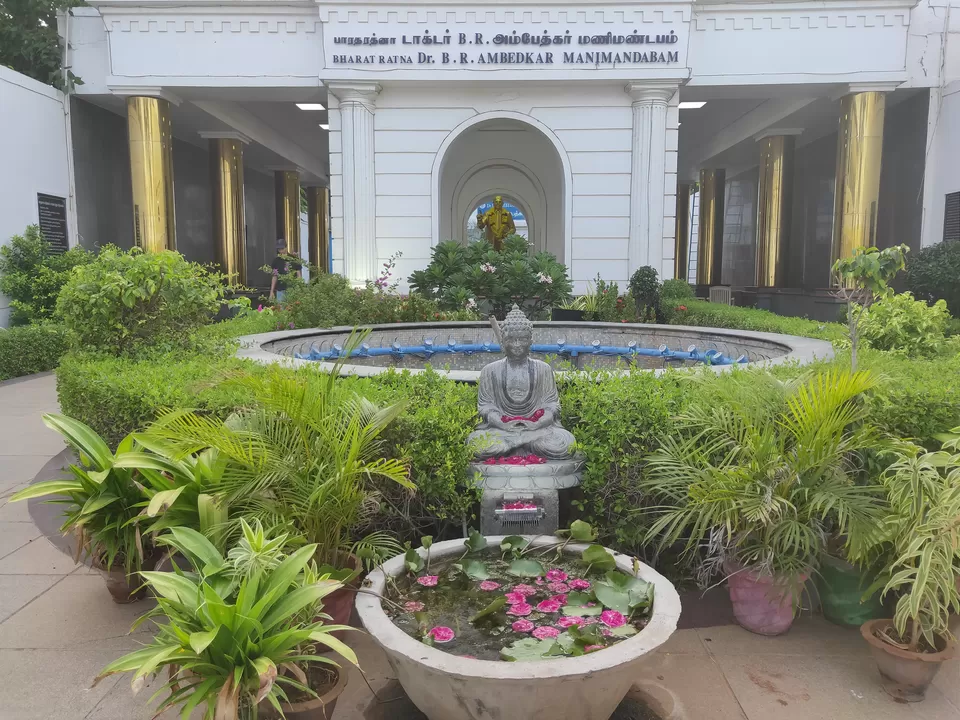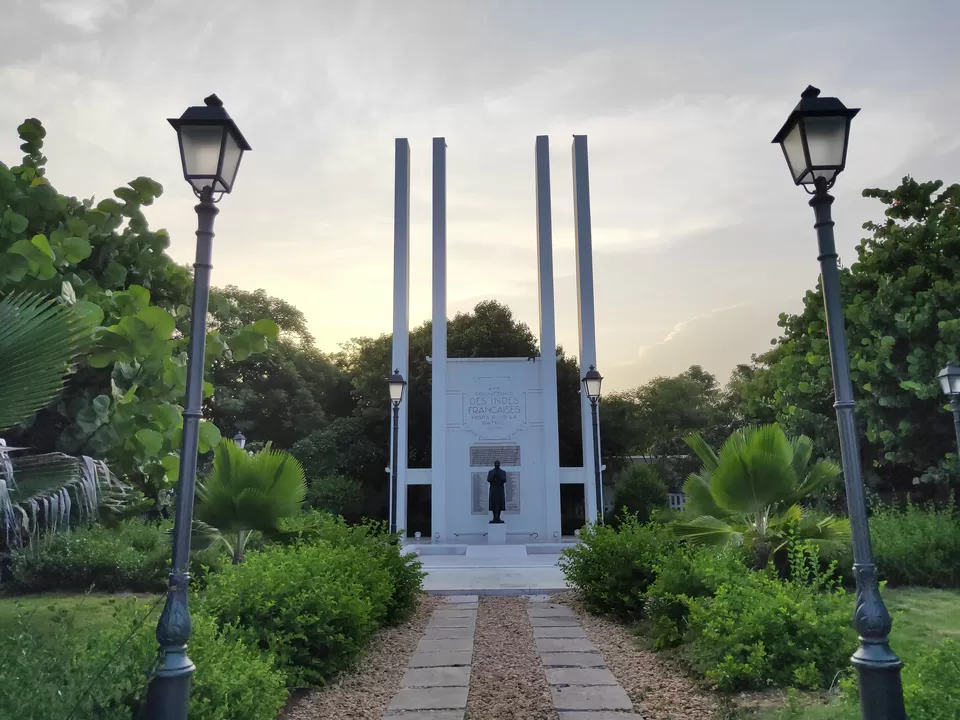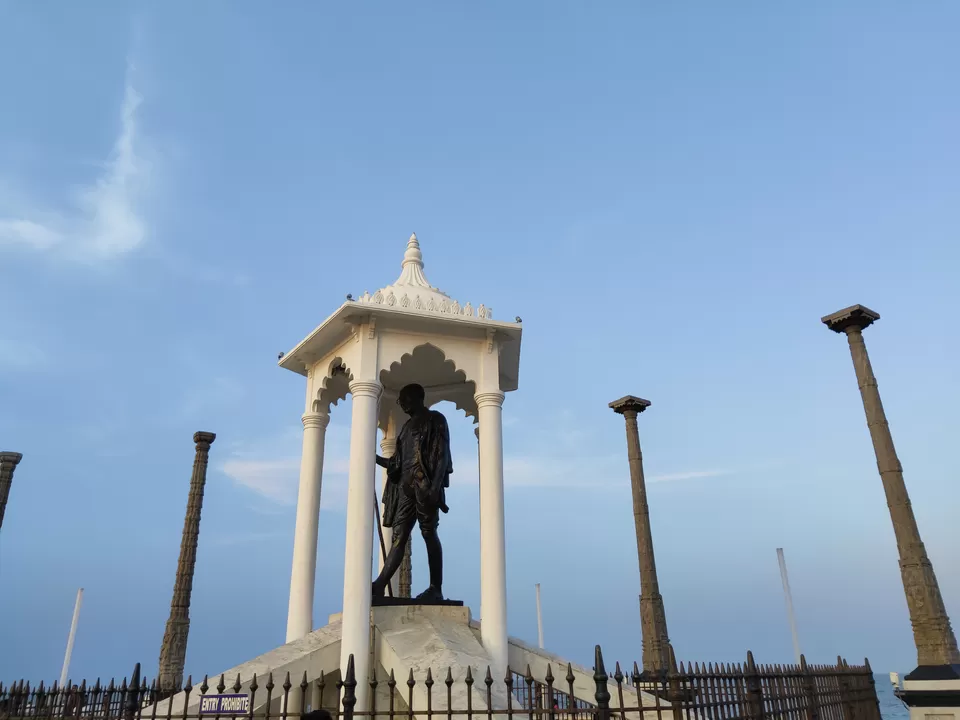 After walking and enjoying the sea for around one hour we then visited Bharathi park nearby. We found some street food area along the way to Bharathi park from Promenade beach. It is a small park having an arch structure, flowers, play areas and fountain. We just sat there for some time.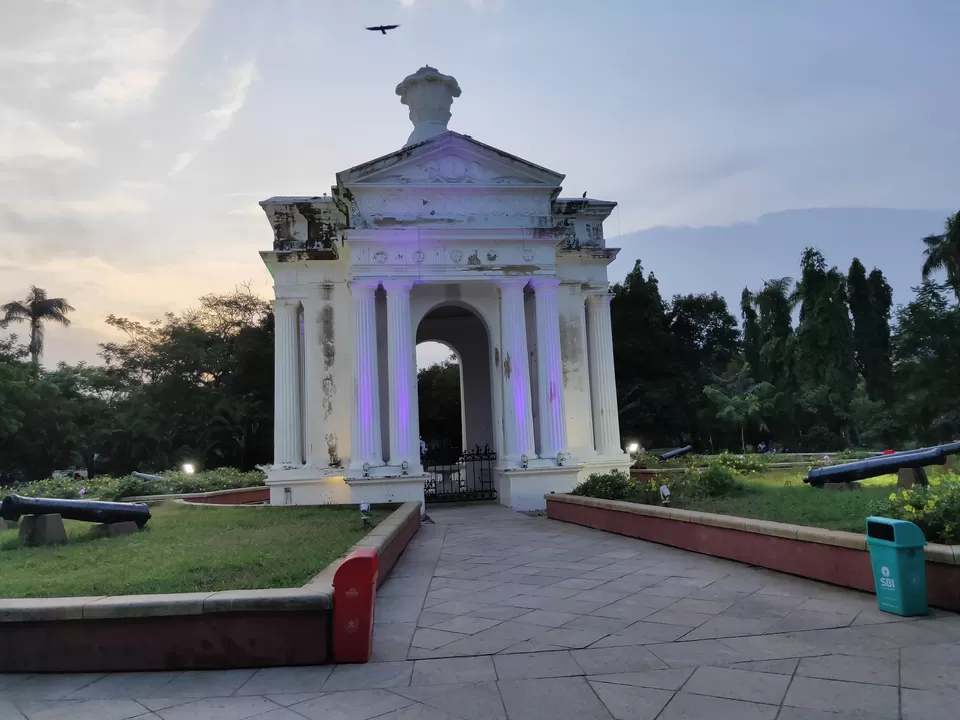 After that we started walking back to our hotel through beautiful streets. It was just a 600 metre walk and we could find a lot of french styled buildings on the way. Roads were clean and well maintained. We had our dinner ordered from zomato. Both swiggy and zomato serves Pondy.
After the dinner, at around 8 o'clock we again went for a walk at same Promenade beach road. It was all different then. The place was more crowded, the hot weather changed to an enjoyable one and so on. The whole area looked beautiful with the lights on. It was an awesome experience to spent few hours there at that time and actually it was all this trip was about.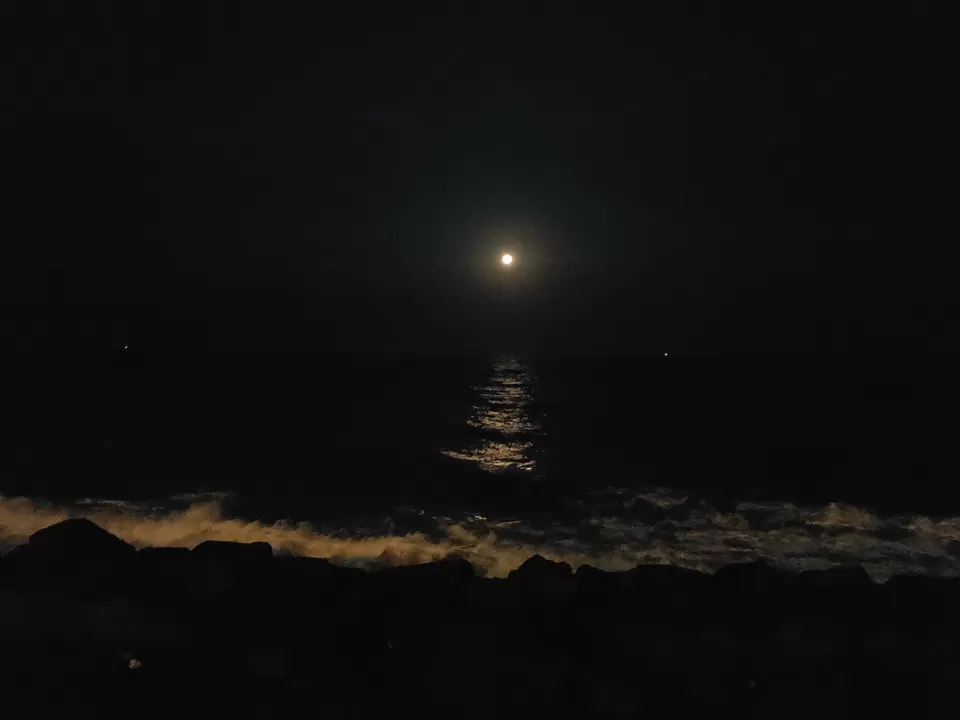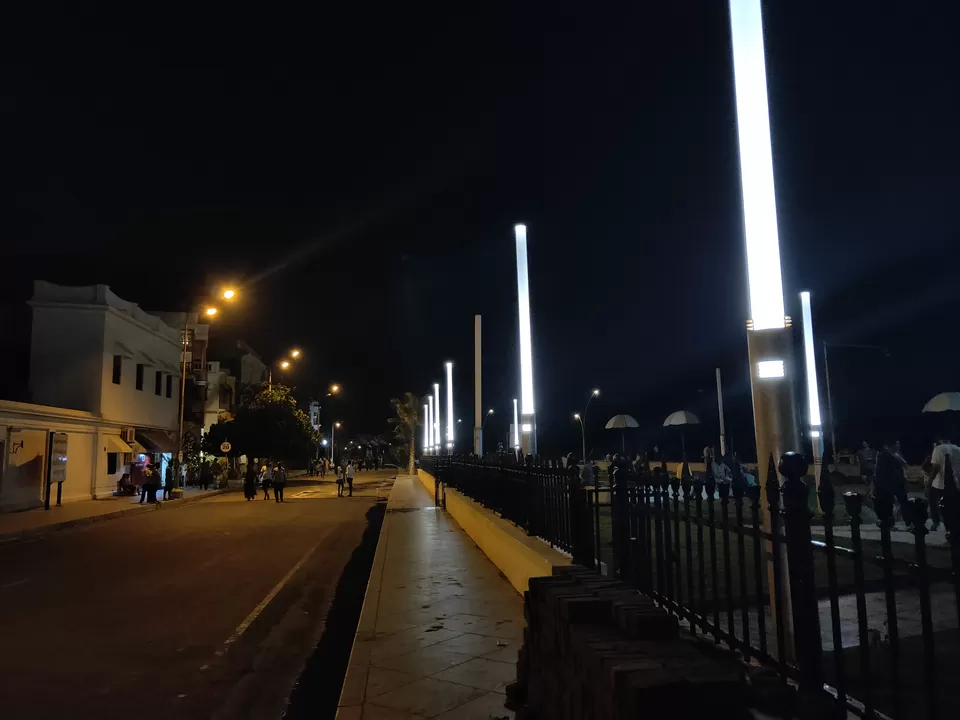 There is only one good cafe at this place - Le cafe. It will be crowded most times but it was a memorable moment to spent some time at night sitting there watching the sea by having a lemonade. This is a must try if you are at Pondy.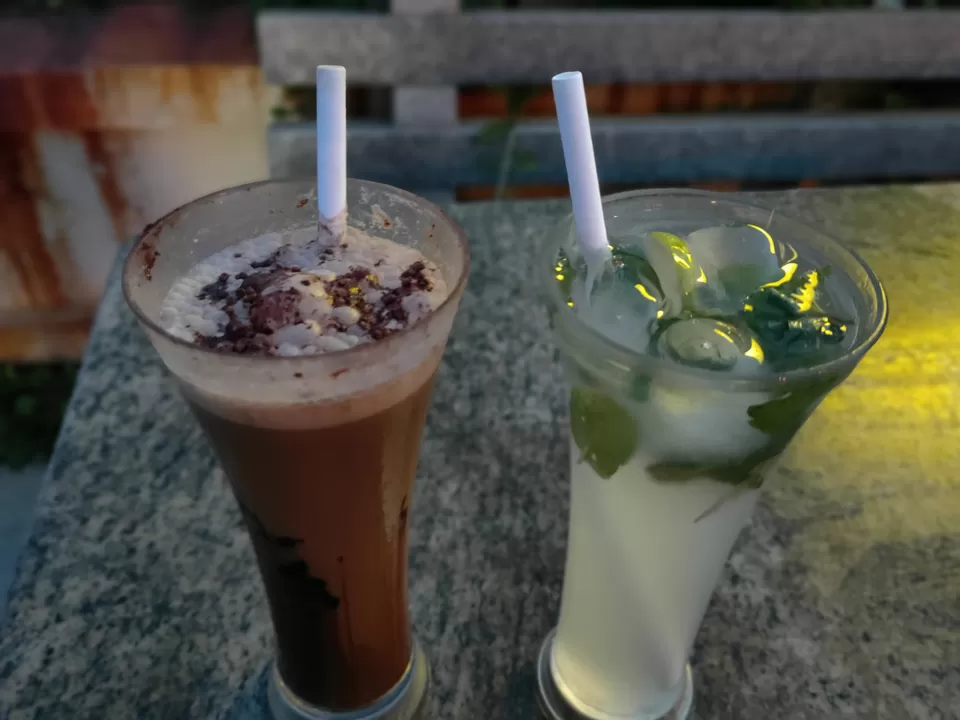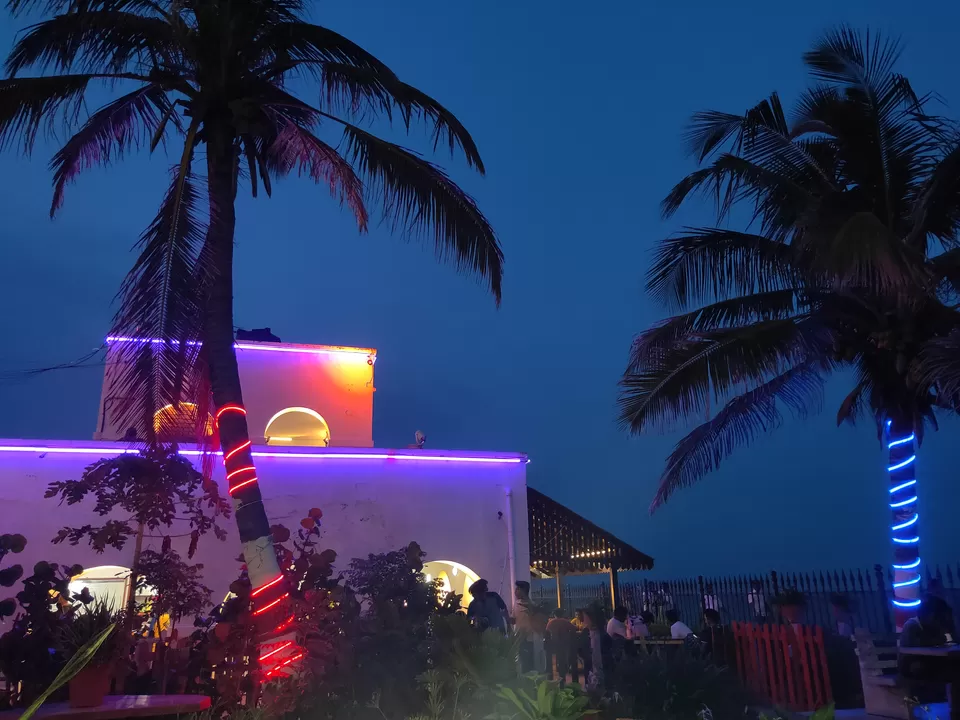 After that we went to our rooms at around 10 p.m when it started raining. We were lucky enough to enjoy the rain from our room balcony.
Next day morning we woke up early to view the sunrise. Since we had the view from our balcony we didn't went outside. It was a great experience to view a sunrise from a beach side hotel room balcony which was something new for us.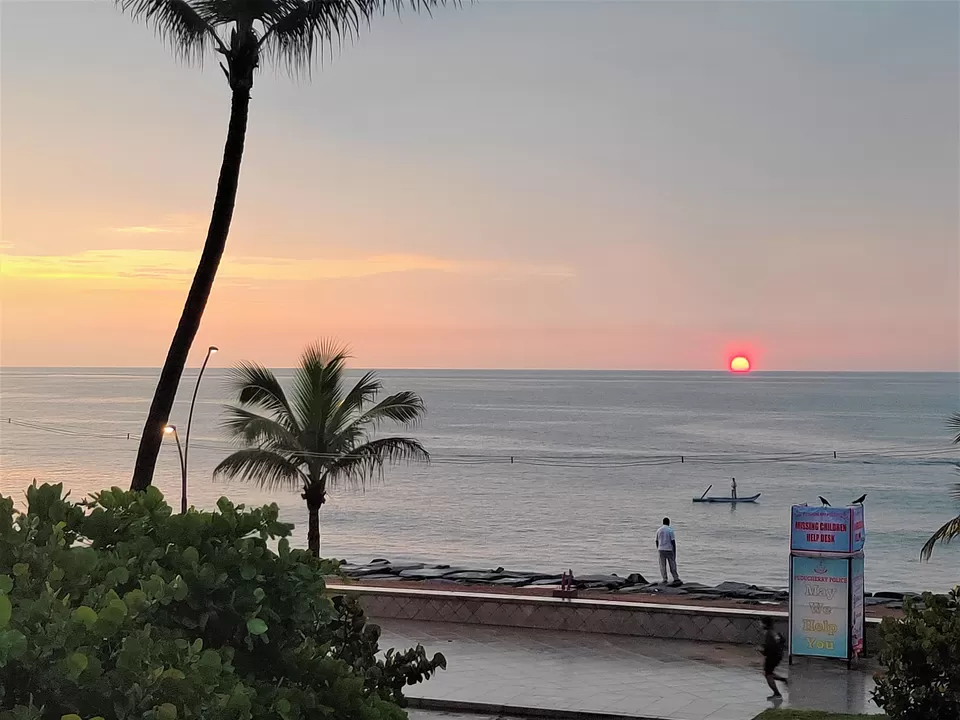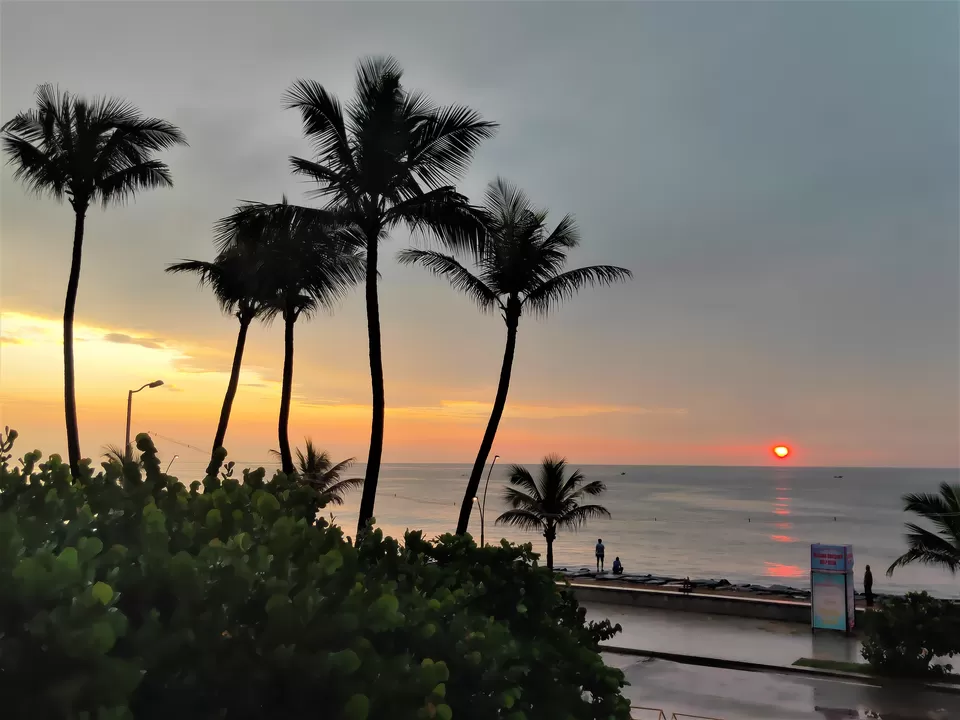 After breakfast we went outside for a walk along the streets to enjoy the french architecture. It was a great way of spending the morning and we walked around 2 km over the streets. There were many trees along the way and it was a great relief from scorching heat.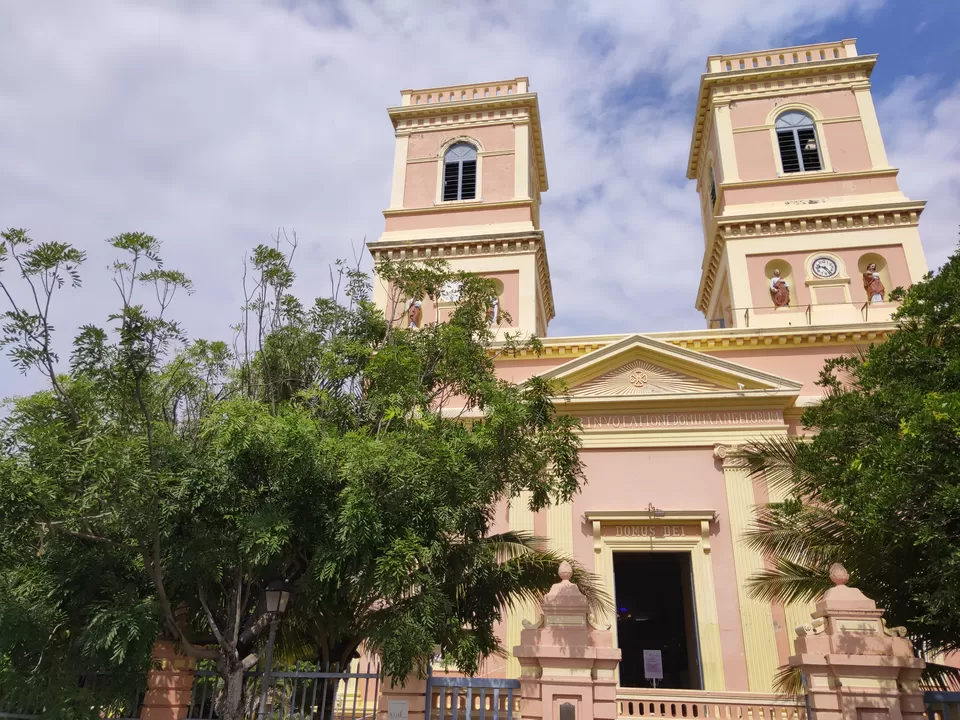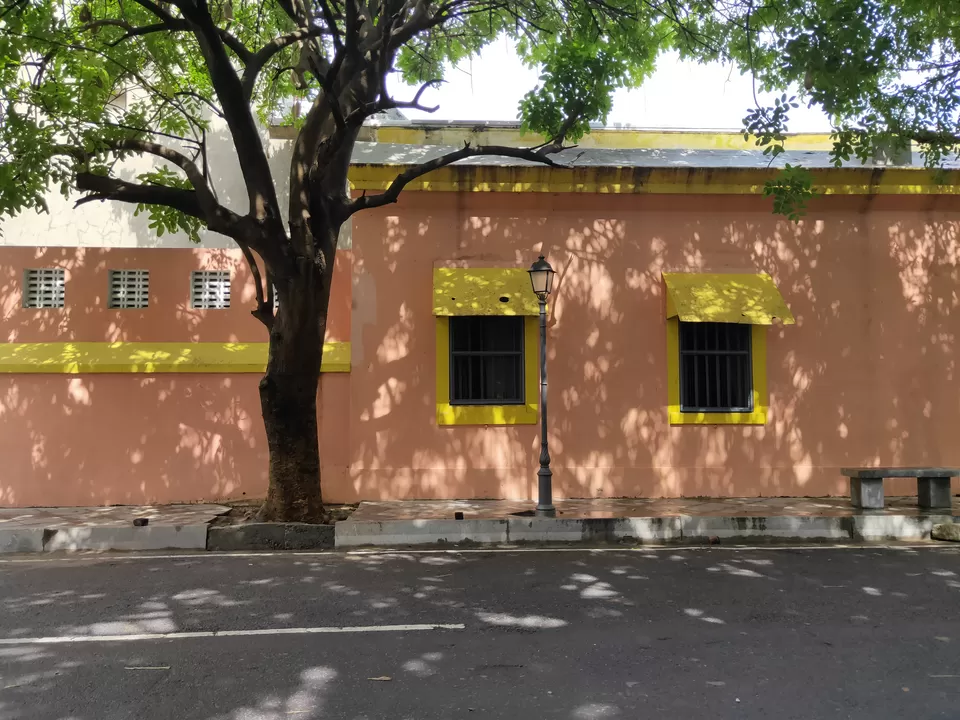 After returning from the walk and taking some rest we packed our things and checked out from hotel and went to have lunch. We had lunch from Le Velo Box restaurant. We loved the food and ambience there. It was a quiet place.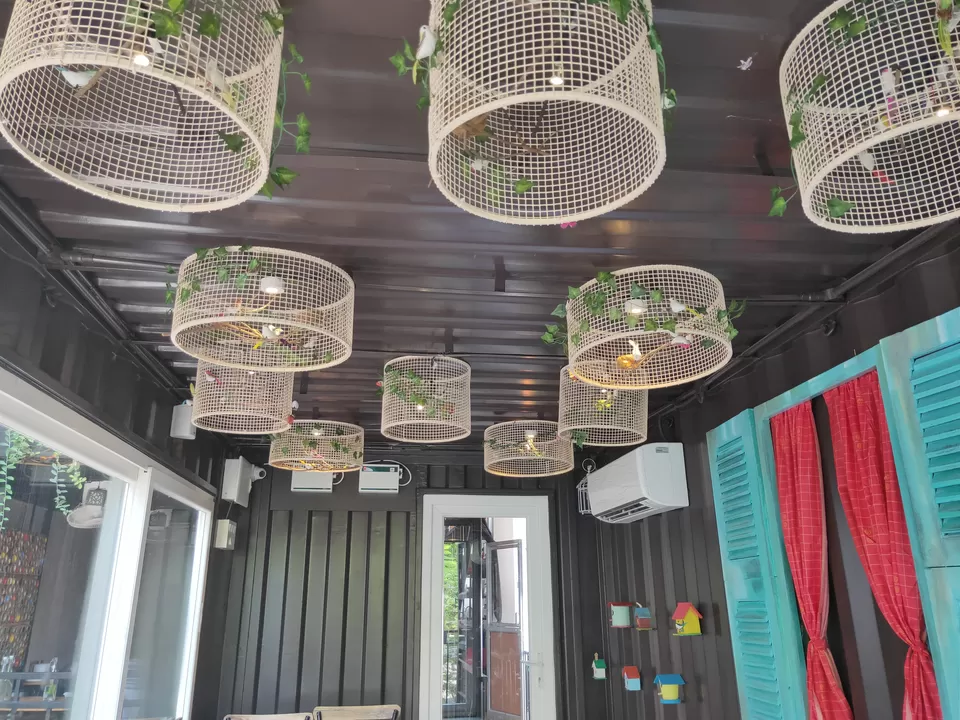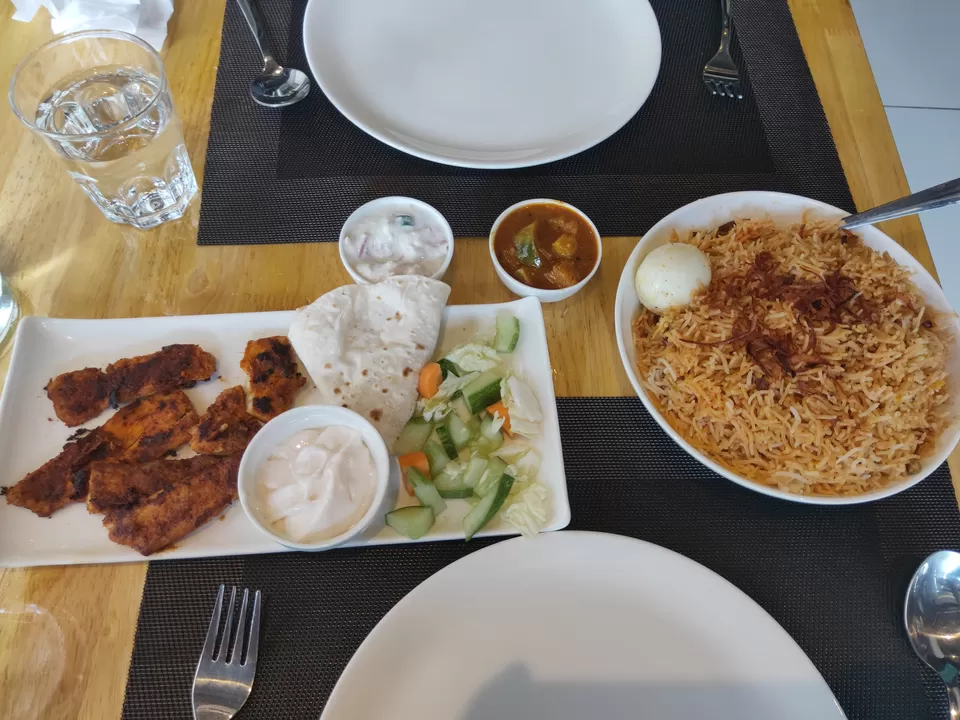 After lunch we were going to Chennai by bus. The previous day after the unsuccessful attempt to book tickets in train, I booked our return tickets to home in an private bus. It leaves from Chennai at 8 p.m. So we booked an ticket to Chennai from Pondy on Puducherry State Transport Corporation bus via the East Coast road.
The bus left Pondy at 1 p.m. It was an good ride through the beautiful east coast road. This is considered as one of the best routes to take a road trip in India. The route is passing along the coast of Bay of Bengal. After a 3 hours of beautiful journey we reached Chennai just after 4 p.m.
We have only 4 hours left at Chennai and there it was full of heavy traffic every where. Since I was a rail fan I wanted to see Chennai central railway station and take a picture of it. We got down at Koyembedu bus terminus. Then we went to CMBT metro station near by and took a ticket to Central metro station. The metro was not that much crowded and it was a big relief when compared to the traffic we seen outside.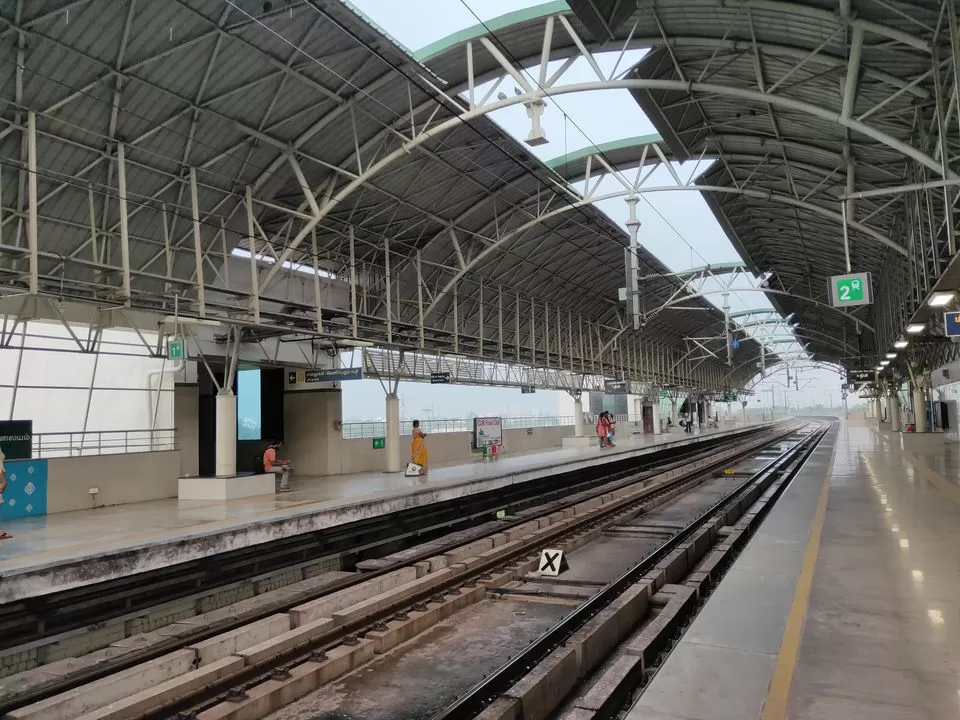 After an 30 minutes metro ride we reached Central station at around 5-15 p.m. We spent some time around central station. I had seen those red buildings in many movies. It was the face of Chennai for me. I was so excited in seeing it so close.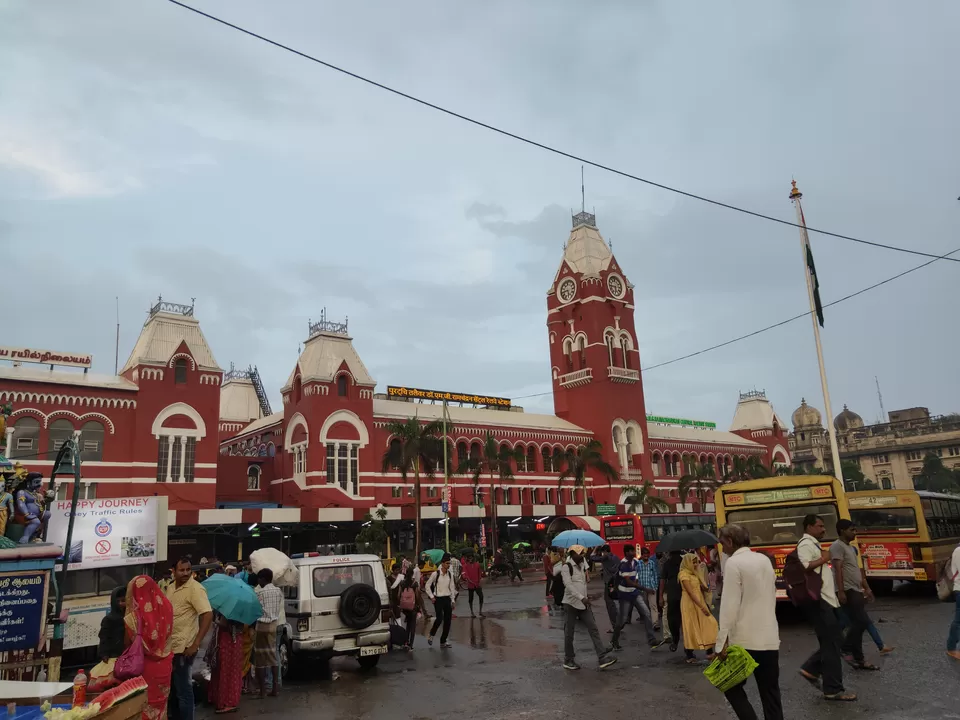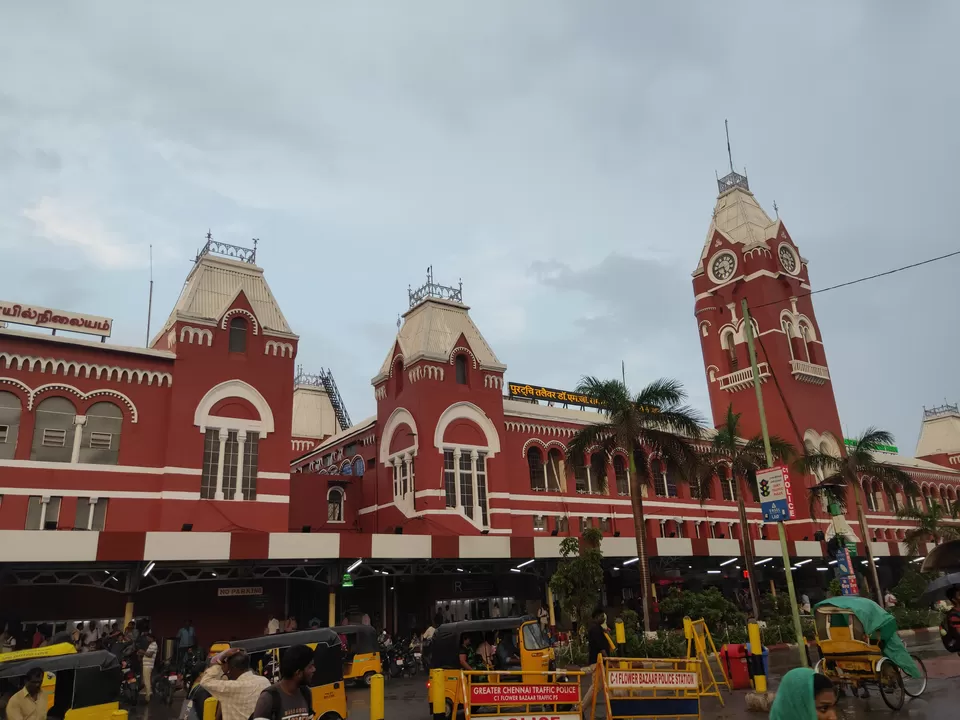 After that we took an auto to Marina beach. We reached there around 6 p.m. It was so much different from the beaches I had seen so far. This was huge. From the road to the sea it was a very long walk. It was so much crowded. The beach, road, shops everything was crowded as it was Sunday evening.