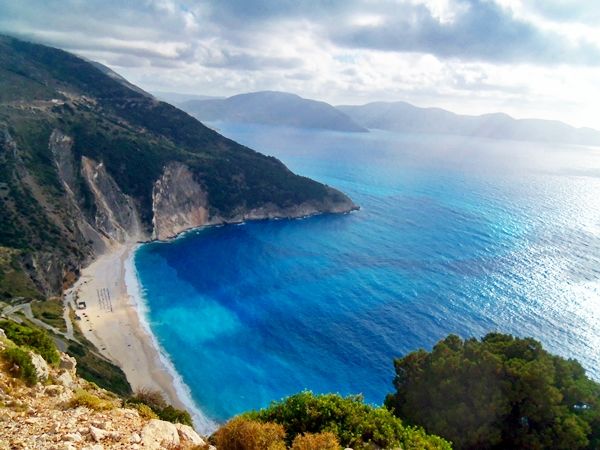 The most famous beach of Kefalonia island, located in the northern part of the island. During the summer it gathers a lot of people. Its characteristic is that it is surrounded by cliffs and that the sea waters have a special blue color!
Arginontas beach, Kalymnos
A beautiful beach located at about fifteen kilometers northwest of Pothia. Kalymnos is a special island and its uniqueness is also reflected on its beaches. Arginondas beach is one of the most beautiful beaches on the island
Kovios beach, Halkidiki
One of the most beautiful beaches of Halkidiki, in northern Greece. Halkidiki is a region in northern Greece, famous for its beautiful beaches. The Kovios beach is sandy and very beautiful and especially during the summer is very popular!
Ammolofi beach, Kavala
It is an impressive beach, located at a distance of fourteen kilometers away from the city of Kavala. The clarity and the colors of the water give an impressive picture to the beach, which is very popular during the summer months.
Porto Katsiki beach, Lefkada
One of the most famous beaches in Greece. You will find it in Lefkada island and is definitely the most famous beach on the island. Porto Katsiki has been recognized in the top six beaches in the Mediterranean. The landscape is truly unique!
Kokkala beach, Mani
This small village of Mani has two beautiful small beaches with crystal clear waters, which attract from the first moment the visitor's attendance. The colors and the purity of the water are unique!
Kalo Livadi beach, Mykonos
Mykonos is undoubtedly one of the most famous Greek islands in the world! One of the largest and most beautiful beaches of the island is Kalo Livadi. The beach is famous for its natural beauty and is fully organized to welcome tourists.