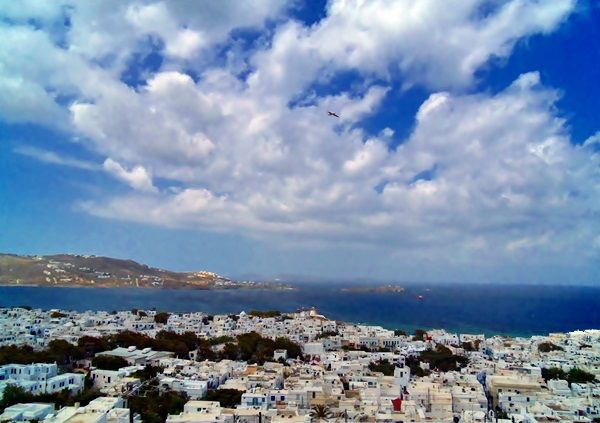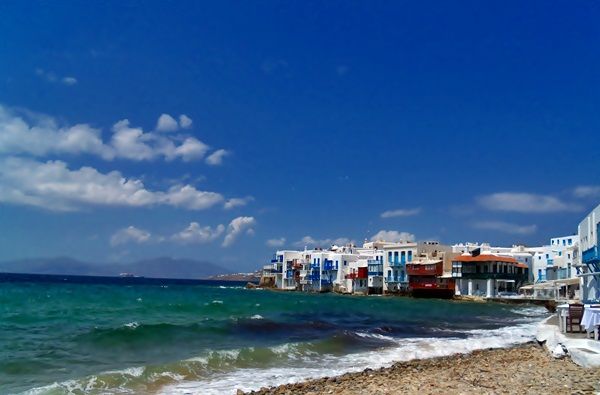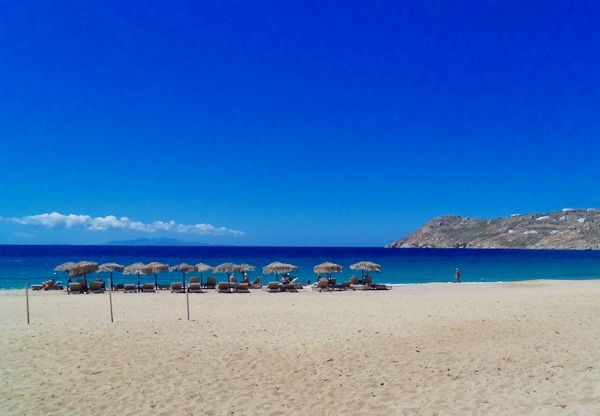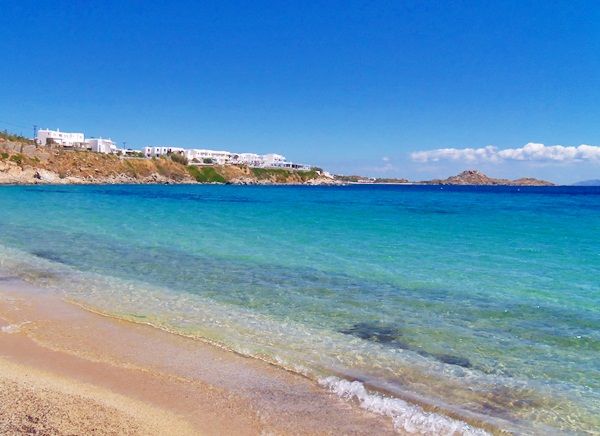 Mykonos,Town
The beautiful town of Mykonos, one of the most attractive and popular travel destinations of Greece, invites the traveler to its narrow paved streets, with the small houses and the blooming balconies. The traditional local architecture gives to the town a special unique color. The shopping opportunities in the town are endless while the restaurants, taverns, bars and cafes offer a variety of choices.
Little Venice, Mykonos
Anyone visiting the Town can hardly resist to put this image on film! The sight is spectacular, where land and sea water become almost one! The houses in the area are embraced by the sea and the view of the emerald waters of the Aegean is magnificent.
Elia Beach
One of the most beautiful beaches of the island. It lies approximately 8 kilometers away from the town. The sandy beach is very long, the water is crystal clear. The beach is well organized and you can find hotels for any budget in the region.
Kalo Livadi, Mykonos
The beach is about ten kilometers away from the town of Mykonos. It is the longest and best organized beach on the island. The Cycladic scenery charms the visitor!
Psarou,Mykonos
The beach located 5 km away from the town of Mykonos. Its special feature is the calm sea waters almost without any wave most of the time. The beach is well organized.