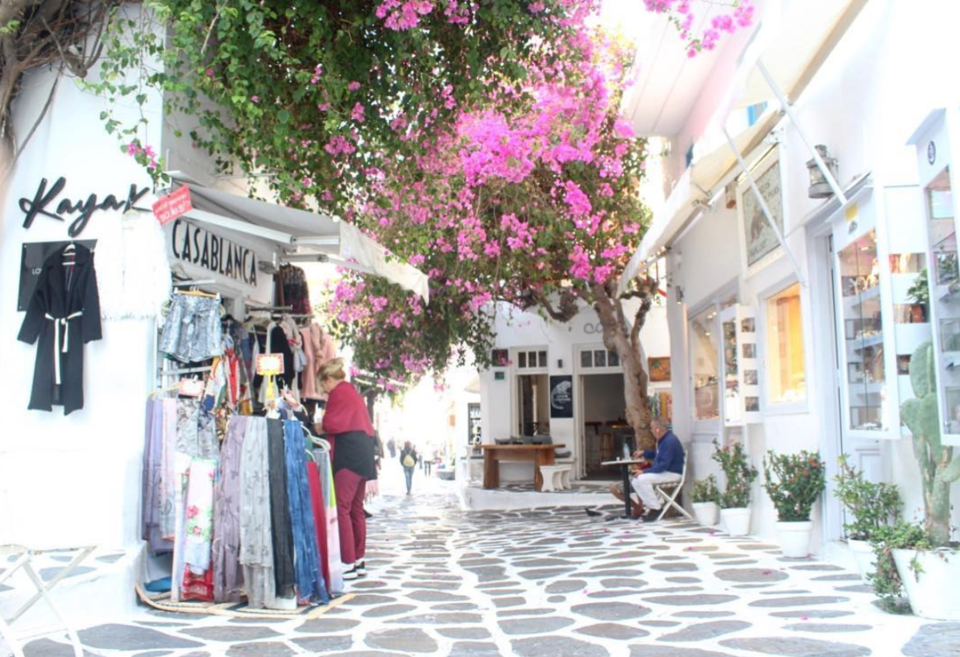 Vivid nightlife, wonderful beaches & the breathtaking landscapes. While you are already mesmerised by how lovely this beautiful Island is, let me tell you some memories that made my trip memorable:
1. The main areas of the island are walkable. Well, you can't really take any vehicle in the town anyway. Its a paradise in there- gorgeous white streets, small colourful boutiques, delicious bakeries & food joints, bars- ah, just lovely.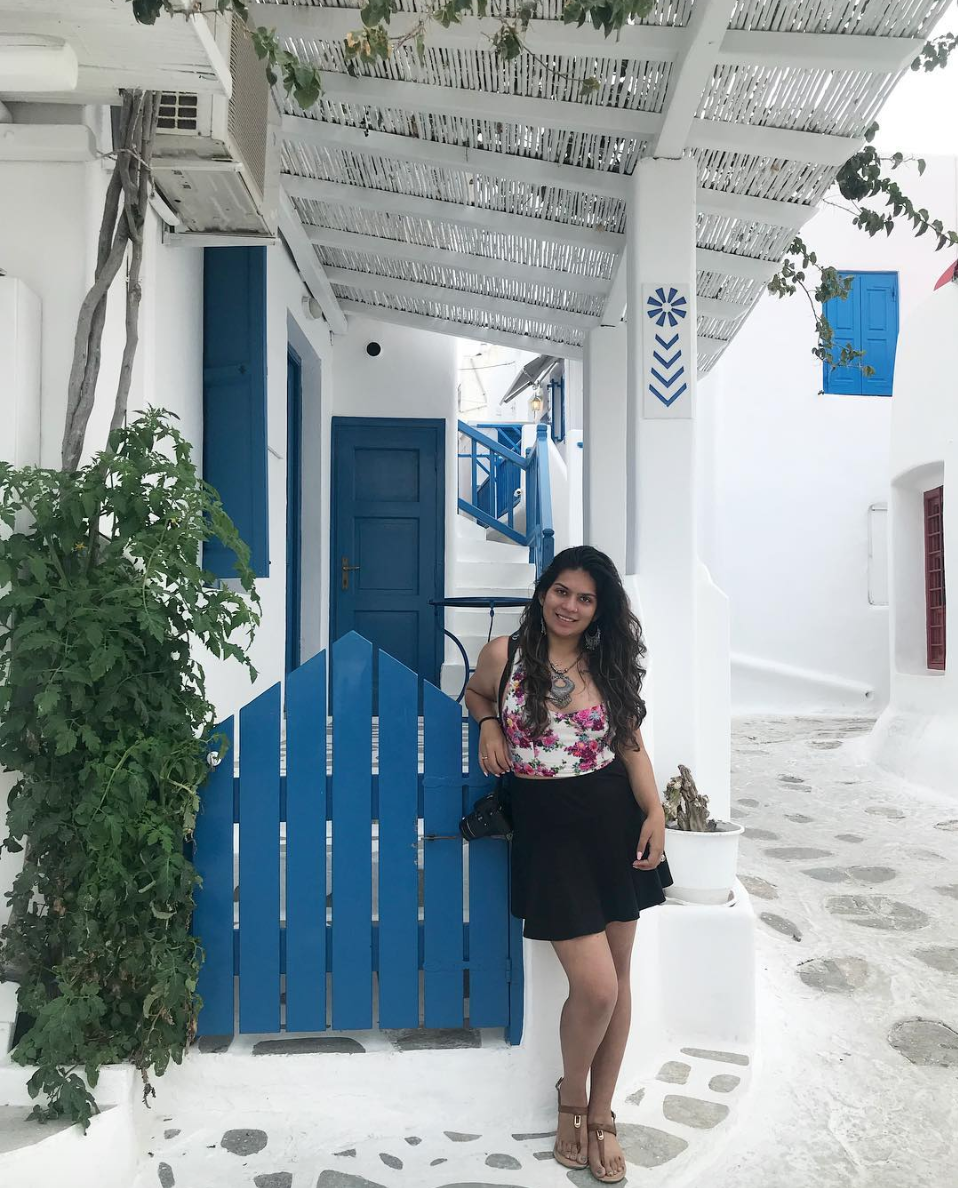 2. I stayed at Villa Pinelopi, our apartment was too adorable. French windows, cozy and super cute!
3. Sit by the any of the small bars with a glass of wine & some yum calamari, the sunset is too mesmerising. You'll have some friendly visitors dining with you! :')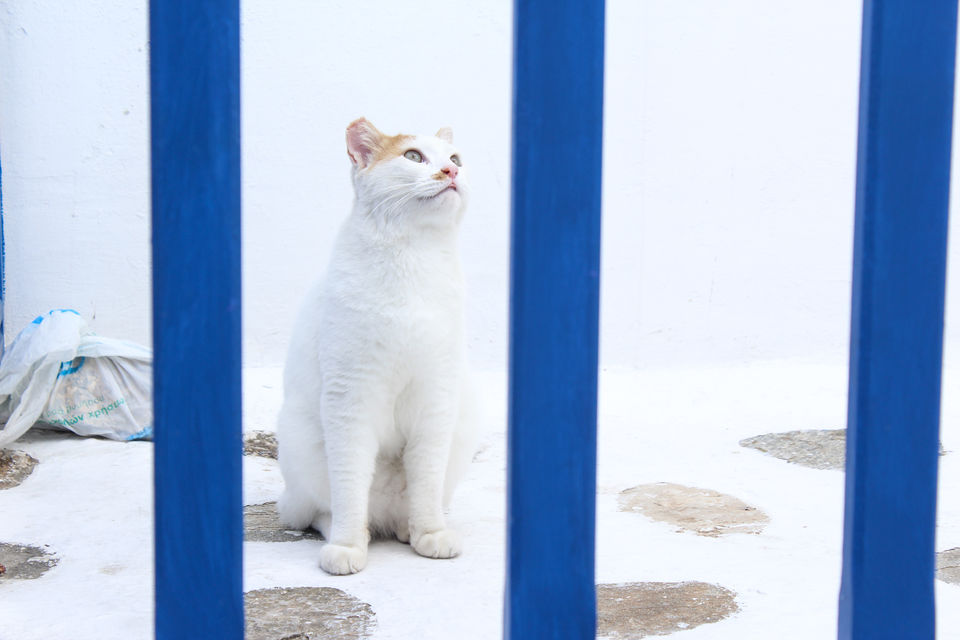 4. Just a few steps behind the Old Port is the famous church Paraportiani, always appearing in postscards & videos about Mykonos. Close to that are also the windmills that you see on some other postcards.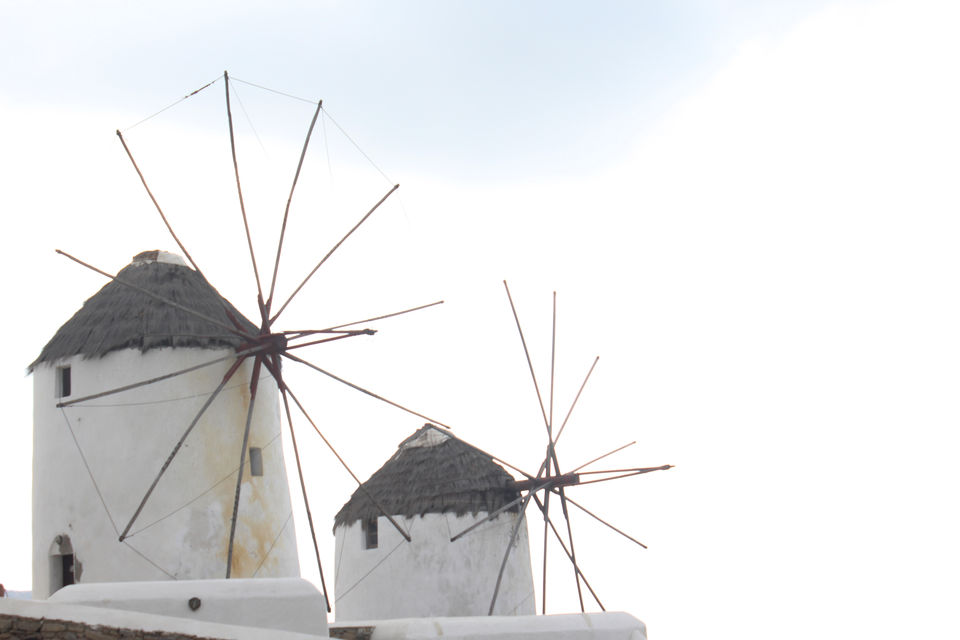 5. Soak the sun by beautiful Aegean blue sea at Kalo Livadi- lots of cafes for some greek food & bars with delicious cocktails are right there.
6. Watching the sunset at Little Venice is an absolutely cute, romantic thing to do! On any day, you'll find a lot of tourists sitting by Little Venice with cocktails & someone playing lively tunes on their Violin.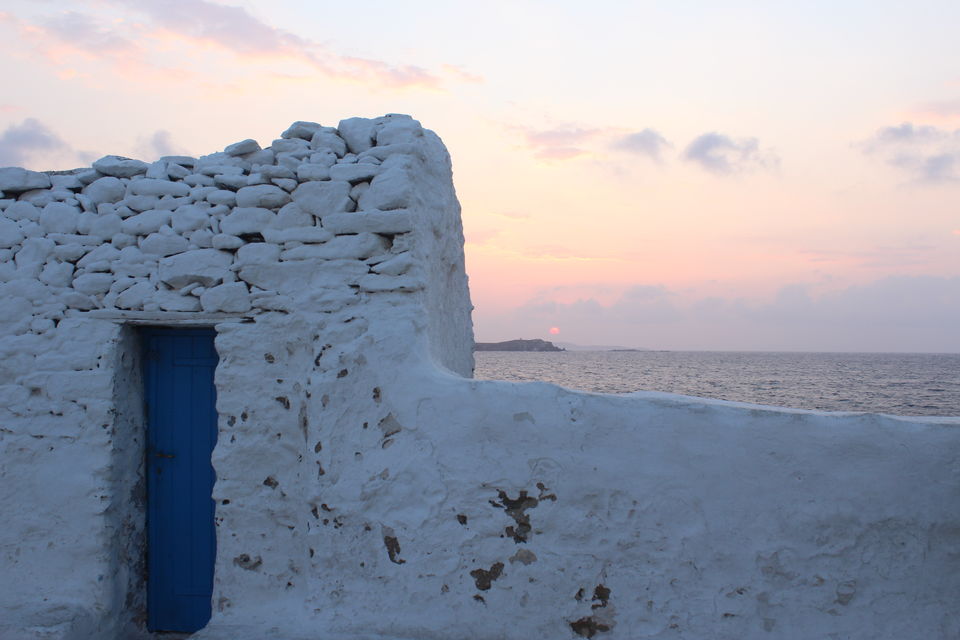 7. You will find greeks' beloved souvlaki & Gyros in every corner, as well as crêperies and pizza places!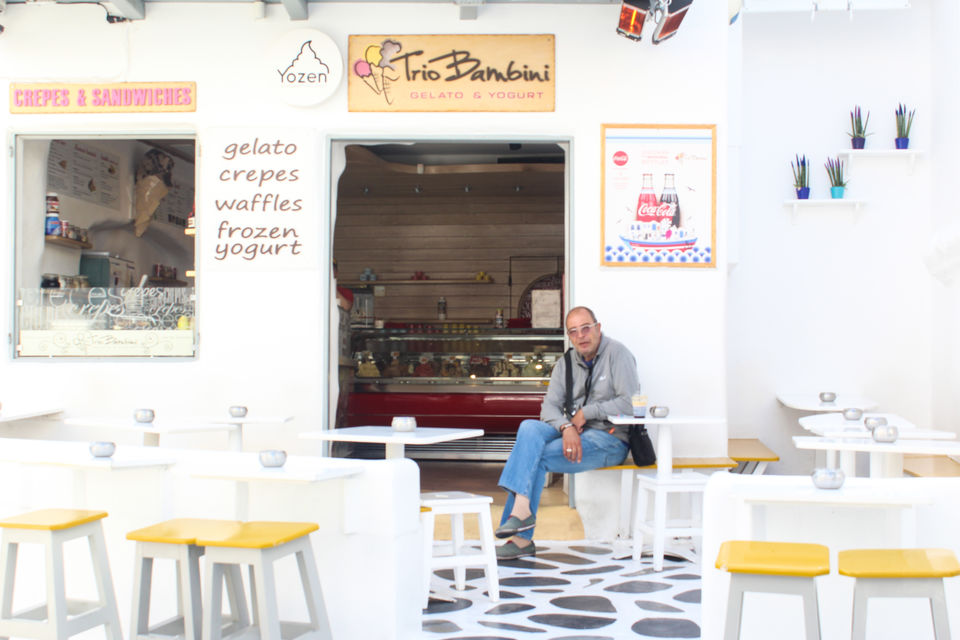 8. Mykonos' Town is full of bars & clubs that will keep you awake all night! Scandinavian was recommended to me by so many travellers & I absolutely had the best time there- super lively, great music & brilliant vibe.