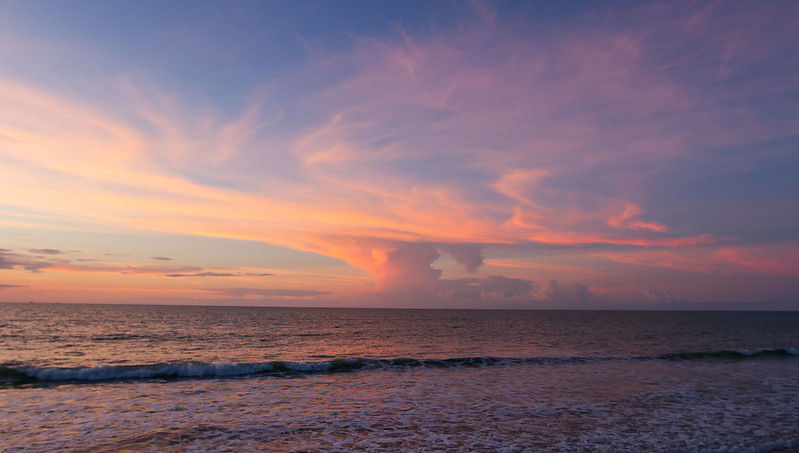 Singapore is famous for its pristine landscapes, awesome culinary, and wonderful shopping experience. Yet, several other spots and destinations in the country need special mention and make wonderful getaway places. The beaches in Singapore are one of the best experiences one can have while visiting the country.
Changi Beach is one of the most popular beaches on the mainland, and it is easily reached by bus or train. Many of the other beaches are accessible by ferry, and one can plan a trip by booking a ferry online.
Take a ferry from Marina South Pier to these destinations
From the Marina South ferry terminal, you can take ferry rides to either Sisters island or to St.John's island. From the latter, you can also go on to Lazarus island or Kusu island. Sindo ferry is one of the most popular ferry operators that offers ferry services to many of these beautiful islands. Here are the details of these wonderful beaches.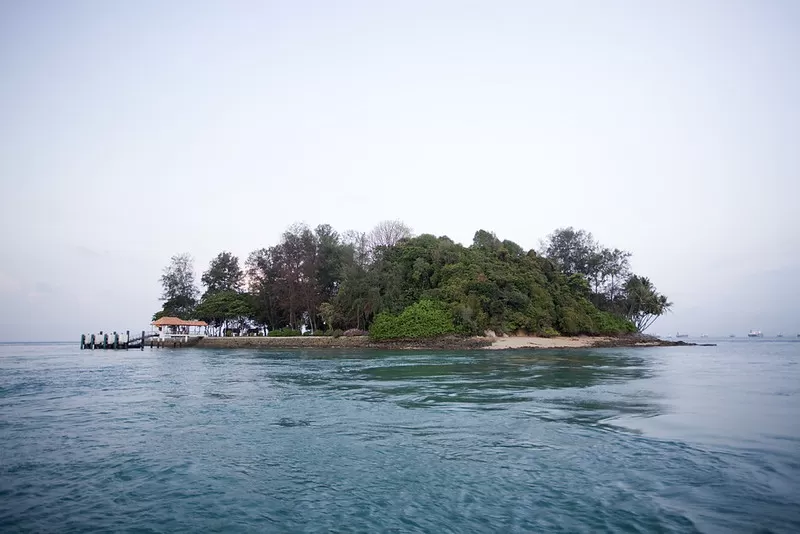 Sister's island is a pair of two islands, one bigger and the other smaller. Although there is no public ferry that takes you to these islands, you can charter a boat to reach here. These are now a Marine Park that attracts nature lovers. The smaller island- Little Sister, is a conservation area and is not open to the public.
The Big Sister's Island is a wonderland with reef fish, turtles, and other marine lives. You can also go sea diving with the help of a licensed diver.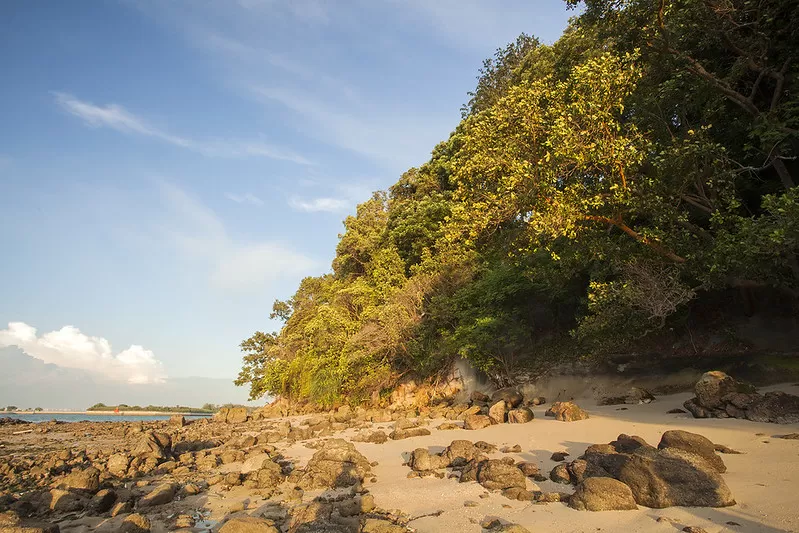 St. John's Island is a peaceful island with walking trails, lagoons, and serene beaches. The island was a quarantine area for the infected migrants in the past, which later became a political detainee area and then being a rehabilitation space for the druggists.
Now, it has become one of the popular beaches. The walking trail is the other major attraction here that runs for a length of 2.8 km. You may book a tour in advance and enjoy some great times where for a weekend getaway.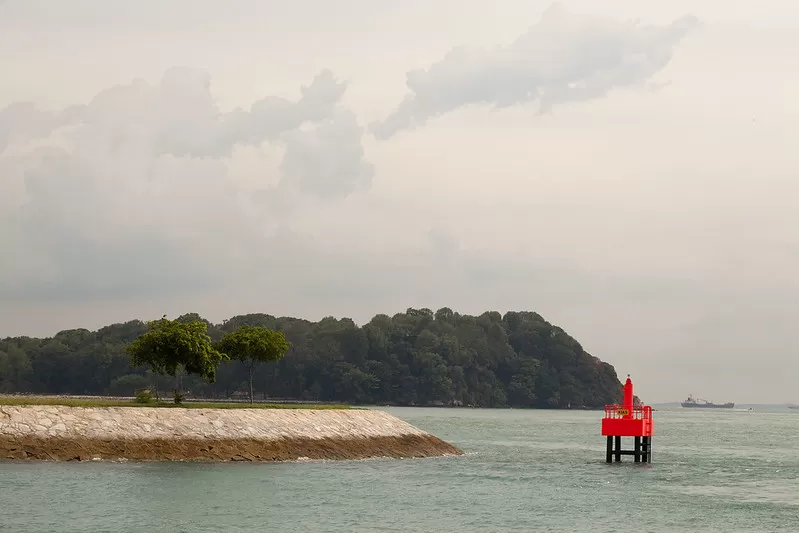 Lazarus island is just a walk away from St.John's island. There is no direct transportation or ferry to this island one has to come through St.John's to reach here.
Take a walk across towards the course way where there is a narrow strip of land. You will end up on an almost hidden island. This is the perfect spot to have some quiet time. Beware that there are no amenities available on this island, so make sure to use the facilities in St.John's island and carry enough eatables to last for your time here.
Kusu island
Kusu Island is another wonderful destination from St.John's island. There is no direct ferry from the Marina South Pier, but you can return to Marina directly from this island. The one-hour ferry to Kusu Island stops at St.John's before reaching here.
The island is famous for housing tortoises, the Da Bo Gong temple, and the Muslim shrines. The shrines are at the top of a hill where you need to climb up 152 steps to reach. This island is a nature lover's paradise.
Other Beautiful beaches in Singapore
Sentosa beach is one of the most frequented beaches because of its easy accessibility and close proximity to the other popular tourist spots like Universal Studios. Although it had a ferry terminal in the yesteryears, it has made way for modern casinos. Bus and MRT are the best options and faster ways to reach this beach.
But it is not the only beautiful beach in this country. There also are other popular and offbeat beaches that call for some credit for their scenic nature.
Punggol beach
Punggol is the area where the SookChing Massacre occurred during the time of the Japanese invasion. Now, the island is made into a lifestyle park that is well-groomed and organized. The main attraction on this island is the sandy beach that has plenty of large-sized rocks. The island is an ideal getaway for children as there are plenty of activities of their interest. There are,
Cycling trails
Children' play area and a pond
A horse stable
Walkway
Walk around the walkway to get a spectacular view of the Pulau Ubin island across the sea. The island is open for the public 24 hrs a day.
Pasir Ris Beach
Pasir Ris Beach Park is a famous picnic spot that attracts tourists year-round. Although reaching this beach does not require ferry service and is easily reachable by a bus or other transportation mode, this is one beach one should not miss while in Singapore.
Mangrove forest
Bird watching
cycling tracks etc
Rope climbing
Cableways
Other recreational activities for a relaxing time
Pulau Ubin island
This island is a rural area of Singapore that still maintains its ancient culture and lifestyle. The island is reachable from the Changi beach ferry terminal. There are bicycle trails on the island, a National Park that is likely to show you a family of boars (if you are lucky!), sandy and rocky beaches, lagoons, corals, coastal as well as mangrove forest, etc. are the popular attractions on this island.
You must find out the last boat back to the mainland before you set out for the adventures. Also, make sure to be back before the scheduled time to ensure a smooth ride back to the city.
Other beaches nearby
Apart from these above-mentioned beaches in Singapore, there also are other tourist attractions in the nearby Island country Indonesia. Book a ferry from Singapore's Harbourfront, Waterfront, or Tanah Merah terminals to Batam, Sekupang, or Tanjung Pinang on the Sindo ferry services.
Wrapping Up
Taking a ferry is the popular mode of transportation from Singapore to Indonesia. Although bus and train are the popular modes of transportations in Singapore, there also are plenty of ferry and boat options to take tourists to their destinations. If you are the one traveling from Malaysia to Singapore, you can also take a transtar travel bus that offers cross-country bus travel. A journey by ferry can be a wonderful experience that can also take one to some of the offbeat destinations in the country and some remote islands. Book your ferry tickets and head to these surreal Sinagpore islands!