While planning a trip to Switzerland, the one decision that can really make or break your trip is making the right choice between renting a car and purchasing the Swiss Travel Ticket. Having recently returned from a two-week trip to the country, and thoroughly researching on the two options, I'm here to offer you a complete guide that will help you make the right decision.
What is the Swiss Travel Ticket?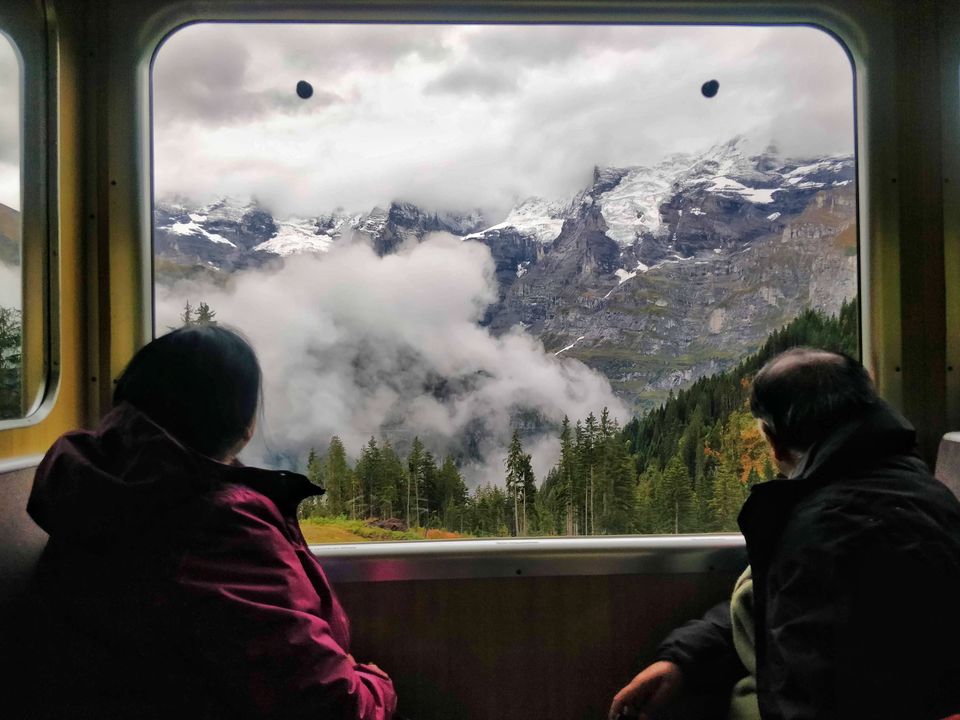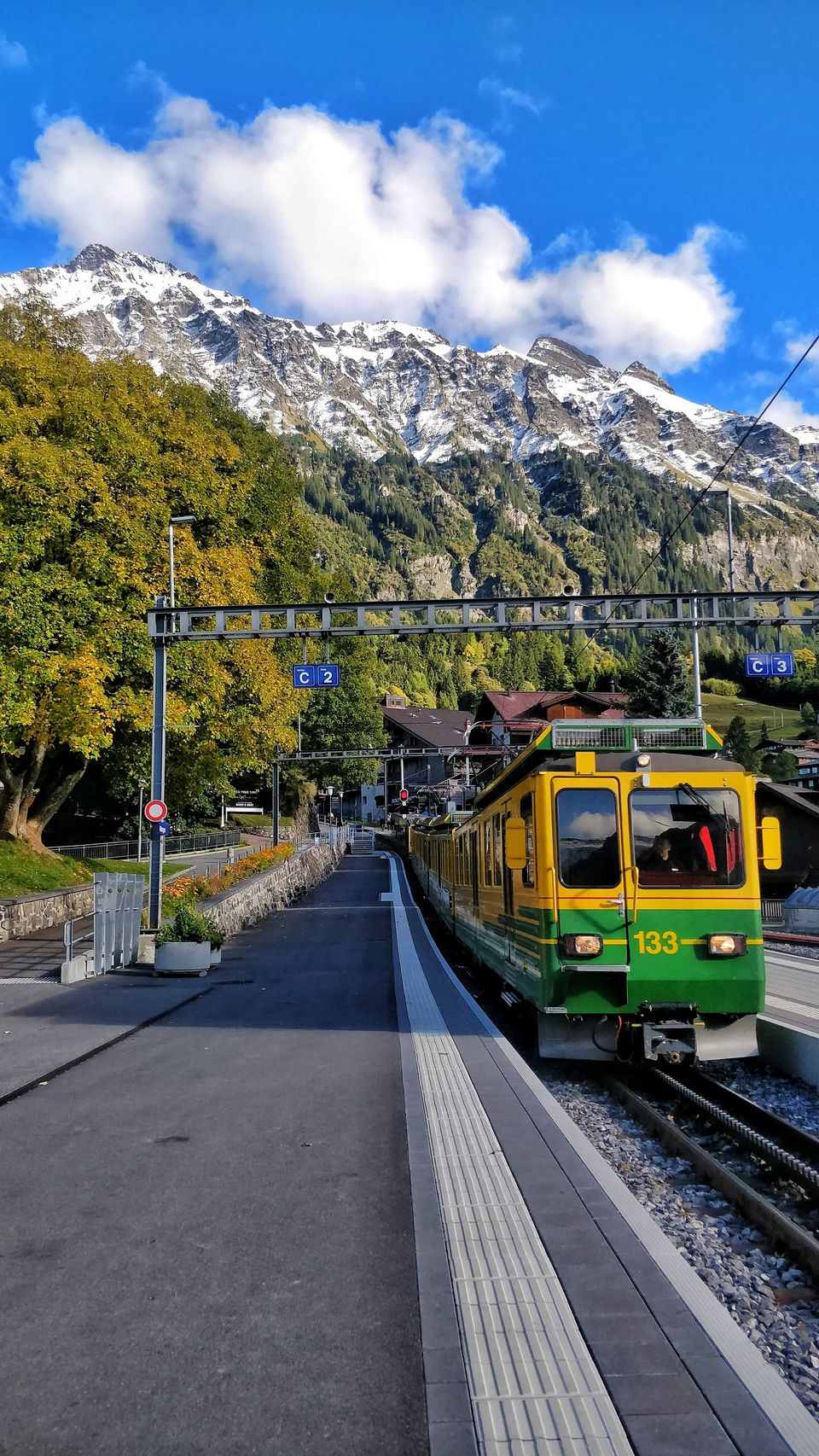 Now, before we begin comparing the two options, let's take a moment to learn what the Swiss Travel Ticket is. The Swiss Travel Ticket is a special ticket that offers you unlimited and free travel through railways, bus and waterways within Switzerland. You can buy the ticket for 3,4,8 or 15 consecutive days, depending upon the time you're spending in Switzerland. The cost of a second class ticket for 3,4,8 and 15 days is Rs 19,462 (CHF 267), Rs 23,501 (CHF 323), Rs 33,978 (CHF 467) and Rs 40,963 (CHF 563) respectively. If you're shocked reading these figures, don't worry, your reaction is completely normal. All that you may have heard about Switzerland being frightfully expensive is absolutely true! This is precisely why you need to research thoroughly before you decide on how to get around the country.
Advantages of a Swiss Travel Ticket
1. The pass allows you free unlimited travel between 75 cities in Switzerland. This means that for the period that your pass is valid, you can travel anywhere, any number of times!
2. The pass also allows you free entry to more than 500 museums! If you're an art enthusiast, the pass will benefit you highly.
3. The Swiss Travel Ticket lets you avail the rail service which is an extremely convenient way to get around Switzerland. The public transport system is brilliant in the country, so you can easily get around the towns you're visiting once you get off the train at any railway station. The entire transportation system, in fact, is centered around the railways.
4. This is a no-hassle way to get around the beautiful country. All you have to do is get on the correct train and you can visit the remotest of villages and the highest of mountains!
Disadvantages of the Swiss Travel Ticket
1. The pass claims that it offers unlimited travel, however, as always, there's a tiny catch. The pass doesn't allow you free and unlimited travel on some of the main mountain routes like Jungfraujoch, Titlis, Matterhorn or Mt Pilatus. In spite of having spent thousands on the pass, you will still have to pay anywhere between 50-75% of the cost of those tickets. To give you an idea, the train ride to Jungfraujoch (known as the Top of Europe) costs approximately Rs 17,000! In spite of the Swiss Travel Pass, you will only get a 25% discount on this cost. In fact, even the cable cars aren't free with the Swiss pass, you will still have to pay 50% of their cost. So if you're sure that you want to buy the Swiss Travel Pass, do not forget that these are extra expenses that you will have to bear, nonetheless.
2. In case you're travelling with your family, purchasing the Swiss Travel Pass for each individual will turn out to be extremely expensive!
3. If you're someone who likes to travel slow, the Swiss Travel Pass is not suitable for you since it allows travel only on consecutive days. This means that if you've taken a pass for 4 days, you have to use it for four days, back-to-back. Let's say if you don't travel on the third day of your trip, then the pass for the day is wasted. You cannot use the pass for the fifth day of your trip.
Renting a car for your trip to Switzerland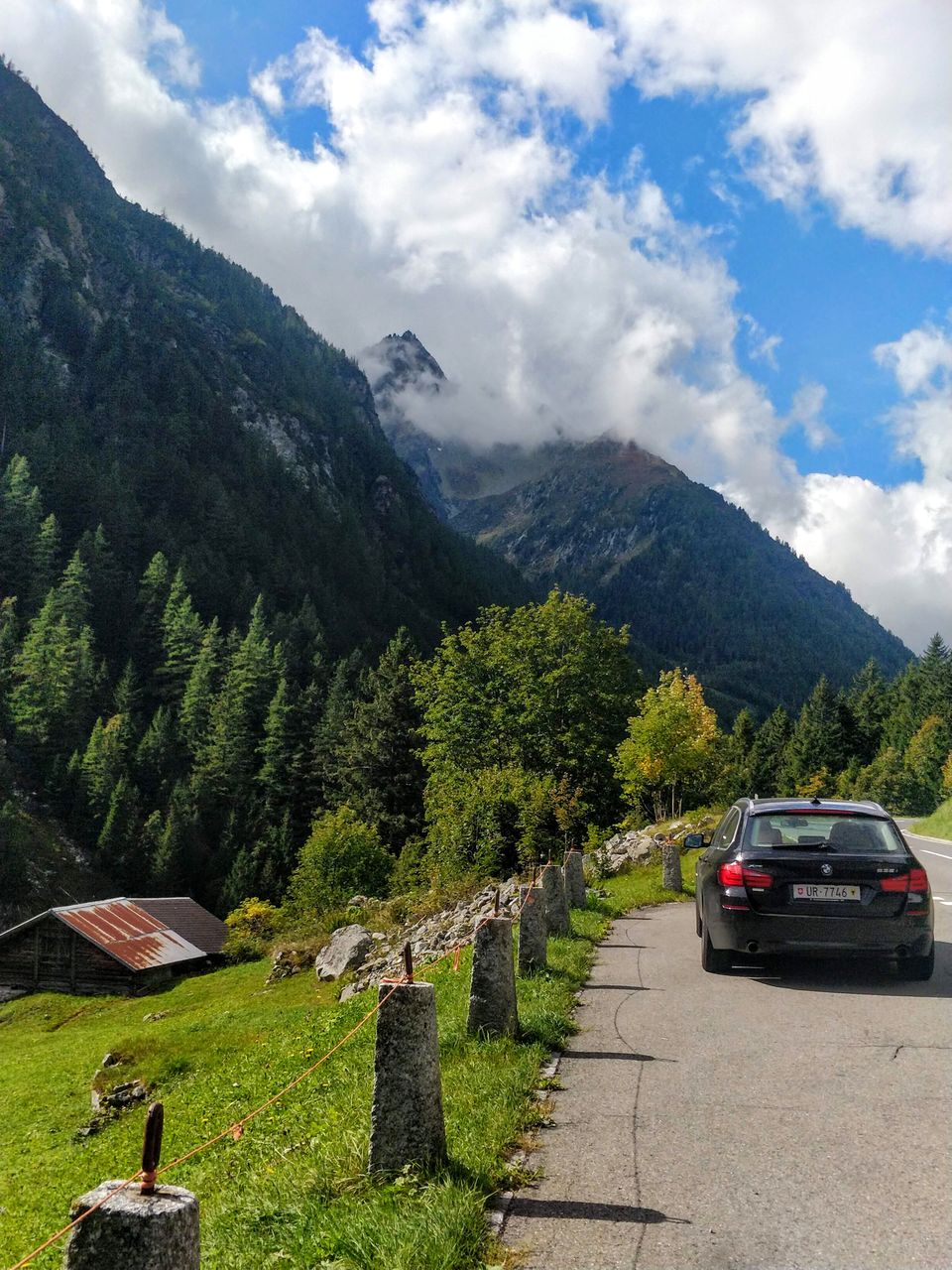 This is the option that my family and I had chosen for the duration of the trip. We were exploring Switzerland for 15 days, so this option seemed cheaper and more convenient. Renting a car was an extremely convenient process. At the Milan or Zurich Airport there's an entire floor that is dedicated to different car rental companies where you can simply walk in, choose your car and pay for it with your credit card. You don't even need to make prior bookings online! Just remember to purchase complete insurance so that you are protected in case any untoward event occurs while you're on the road.
However, renting a car too has its fair share of advantages and disadvantages that I'm going to list below.
Advantages of renting a car:
1. When you've got a car of your own, you are your own boss. You aren't bound by time. You can leave your hotel when you want and return when you feel like. You don't have to worry about hurrying up to catch a train. Having a car allows you complete flexibility, and if that's something that is crucial to you while you're on your trip, you're really going to enjoy this option.
2. Renting a car is naturally more cost effective than purchasing a Swiss Travel Pass, especially if you're traveling in a group of more than 2 or 3 people. From sedans and hatchbacks to SUVs and MPVs, you'll easily find options that are suitable to you. If you're renting a car, I would advise you to rent an automatic one since it allows more ease while driving. Expect to spend around Rs 35,000 and up to rent a car for 15 days.
3. The roads in Switzerland are fantastic and I couldn't think of a better place for a road trip. Views of minty blue lakes, colourful mountains and verdant rolling hills, will make for a memorable road trip.
Disadvantages of renting a car:
1. Now, driving in Switzerland is not like driving in India, you cannot just wing it. There are strict rules and even stricter penalties if those rules are broken. So you have to be extra cautious while driving there. Let's not forget that Switzerland also has left-hand drive and right-hand traffic, which could be a cause of discomfort to some.
2. An additional cost that many don't consider while choosing to rent a car in Switzerland is parking. Parking in Switzerland is more strict than you can imagine. There are designated spots where you can park, and it is extremely rare to come across free parking! Throughout our 15-day trip, the only places where we could park for free was at our Airbnbs. In the towns, we had to park in paid parking lots which are extremely expensive. To give you an idea, we paid Rs 1164 (CHF 16) to park in Grindelwald for 4 hours.
Making the final choice
Now that you know both sides of the coin, you can make a decision based on the kind of traveller that you are and what you prioritise while on a vacation. Here are my tips:
1. If you're a family / group of more than 3 people who are on a week-long (or longer) trip to Switzerland, then renting a car is ideal for you as it will turn out to be drastically cheaper.
2. If you're not comfortable with left-hand drive and right-hand traffic or with the country's stringent traffic rules, then you should opt for the train since driving can be fairly stressful.
3. Driving during shoulder seasons is convenient, however during the summer, the traffic is significant, which may cause unnecessary delays or trouble while driving.
4. If you don't want to waste time waiting for the next train to your destination or don't want to be bound by any kind of schedule while on vacation, then too, you must rent a car.
5. If the main aim of your trip is to visit all the major mountains such as Mt. Titlis, Jungfraujoch, Mt. Pilatus etc, then you will save more by purchasing the Swiss Travel Ticket.
6. There are numerous car-free towns in Switzerland like Wengen, Murren, Zermatt and Chur, to visit which you will have to purchase train tickets, even if you have a car.
Choosing the Swiss Travel Ticket and renting a car is an important decision upon which the budget of your trip rests. But remember, no matter what you choose, your trip to Switzerland will be worth every single penny and every iota of effort that you put into planning. I can't wait for you to behold its beauty for yourself!
Been to Switzerland? Share your experience, itinerary and travel tips by creating a blog here.
Don't forget to check out Tripoto's Youtube channel for more travel inspiration.