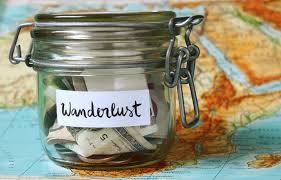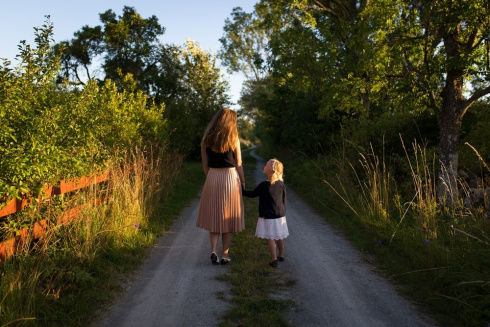 As a new day starts, you welcome a day by not opening your palms and chanting 'karagre vasate' (a Sanskrit shlok) but by a touch on the 'f' icon on the phone. A few scrolls down or may be a scroll down on timeline and you come across posts like, "10 places to visit before you die", "5 places must on the wish list" and if not that, then the whys and buts of solo trips. To cut the story short, web has its hands full with the topic – TRAVEL.
If we go back in time, I think in last few years, say 10-12 years, the travel industry has boomed like anything. Today it's not the travel companies alone which take care of travel planning but media sites are playing an important role. At least, youngsters prefer scanning thousand sites and chalk out the plan themselves. Gone are the days when travel agents were our "go to people" for any vacations.
I often wonder what has changed so much in recent times that travelling has evolved so much. As far as I recall, travelling in childhood was all about school trips/summer camps or leisure family vacations or just a means to reimburse the LTA (leave travel allowance) certainly not more than that. I hardly remember people talking about weekend gateways or solo explores for that matter.
So, let's give it a thought and do a root cause analysis of the change which happened for good
Our parents strongly believed in savings unlike us. Their greatest worry was paying bills, school fees, taking care of relatives or saving for their parents. The emergency funds were taken seriously and spending on leisure always had last priority.
Boredom
Parents never faced boredom as much as we do today. Most of the families stayed in one city for all their life and had social circle intact. Sundays unlike 'weekends', were spent attending family gatherings, birthday parties or BC (brotherly contribution) parties.
If we think about our generation, we change city once in a while and till we settle down and have our set of friends to hang out, we pass the time by exploring the nearby area or should I say weekend gateways.
Handy information
Earlier, the only source of information was an article or two about a place in newspaper, sometime an edition of some magazine on travelling or a novel which is set in culture of some place. I cannot deny the fact that in those times also there were some families/ couples who roamed during all the possible times. (They were undoubtedly called upper middle class or rich ) So, these people also were an important source of information. What's the use of travel if you cannot share the travel tales with friends isn't it?
I guess, Travel and Living channel also came in recent times and Discovery channel usually had a show or two based on India so not much of help, what say?
Today, if we see, all the information you need right from how to reach, what to eat, where to stay, who to contact is just a click away? Don't you think that's a push for a travel bug.
Lifestyle
Where would a person above 22 something would be found during mornings or evenings? Not on cricket ground or jogging park or dance class but stuck in traffic and desperate to reach either office or home.
For a pathetic time manager like me, there is hardly anytime left during the weekdays to take care of my health. Though I hardly do anything to stay fit, I would like myself to be called as health conscious. (And I know there are millions like me)
So what do I do on weekends? I prefer going on one day treks or join some adventure sport where I can at least attempt to burn some calories plus have a break from daily boring life where I hate what I do and still continue to do it to pay for such things. I know. Such an irony!
All I mean to say is that we are so unhappy in what we do for 5 days a week that we need to get out of it for some time for the peace of mind.
Do you think our parents were frustrated by daily routine like us ever? I think they were happier in what they had; at least they seemed to be
Life's lesson
Many of us started believing that travelling teaches you life's lessons which any school, college, book or corporate world cannot teach. To each his own! Every individual learns a different chapter from a trip taken but none returns empty handed.
Experiencing different cultures, being with locals, breaking the monotony of one's life definitely gives a new perspective of looking at things.
I have seen many couples (of course not Indian) who travel with their kids for a year or so just to teach them how things work in world. How you should get out of the comfort zone and get used to whatever you have at that point of time!
Don't you think that's why we want to go out and come back with something new?
Evolution of travel
Like I mentioned above, travelling is not limited to just vacations anymore. People today have become more of explorers than just tourists. They would not just enjoy visiting a famous tourist spot but find a new place and bring out the beauty of it to the world.
People are looking for some new experiences and hence get into adventure sports like climbing, rappling, scuba diving, paragliding etc
If we talk about India, beach holidays are not about 'Go Goa!' anymore but people are exploring the" beachy" side of other states as well. Yeah, I am talking about Gokarna and Kovalam and Diveagar and the list is long :-)
Jungle safaris are taking people close to wild life and making them realise how important it is to save sanctuaries to maintain eco balance. Considering the different avenues, travel industry is also growing to meet the ever increasing passion of travellers.
Bollywood
Indians are ALWAYS influenced by what is being shown on celluloid. Remember, 80s and 90s movies when the shooting locations were nothing but common hill station or sand dunes and if it's a YRF (Yash Raj films) production, then Europe. Things have changed in last decade in Bollywood too. Finally, film industry has realized the potential India has in terms of variety and beauty of landscapes and started to explore. Hogenakkal waterfalls became popular after Asoka , Goa became the must do road trip for the youngsters after Dil Chahta hai and of course not to miss, 3 Idiots which introduced Ladakh to a large number of population.
High budget films are also sparing the Golden Gate bridge or Egypt pyramids and trying to set foot in other countries say Corsica in Tamasha , Greece in Chalte Chalte, Bulgaria in latest release Dilwale.
People started going to every nook of the countries once it was shown in films. So, yes! Bollywood did play a role in evolution.
One of the major expenses when we travel except from tickets is of accommodation. Luxury conscious plan in advance and get good deals while others who are not so much looking for luxury stay prefer sharing a room in a hostel or go for a home stay. There are so many options depending upon the need and budget that it is no more an expense to worry about.
Work and Travel
How many of you know that you can travel, work and can have free accommodation in exchange? We will talk about this in next blog, but this is one of the options people are taking for low budget travels.
Hush! That was quite a long post. This was my take on the world of travel. Can you think of any other reason which was a major trigger for the boom in travel industry?
This post was originally published on 'Mon Odysseys'.