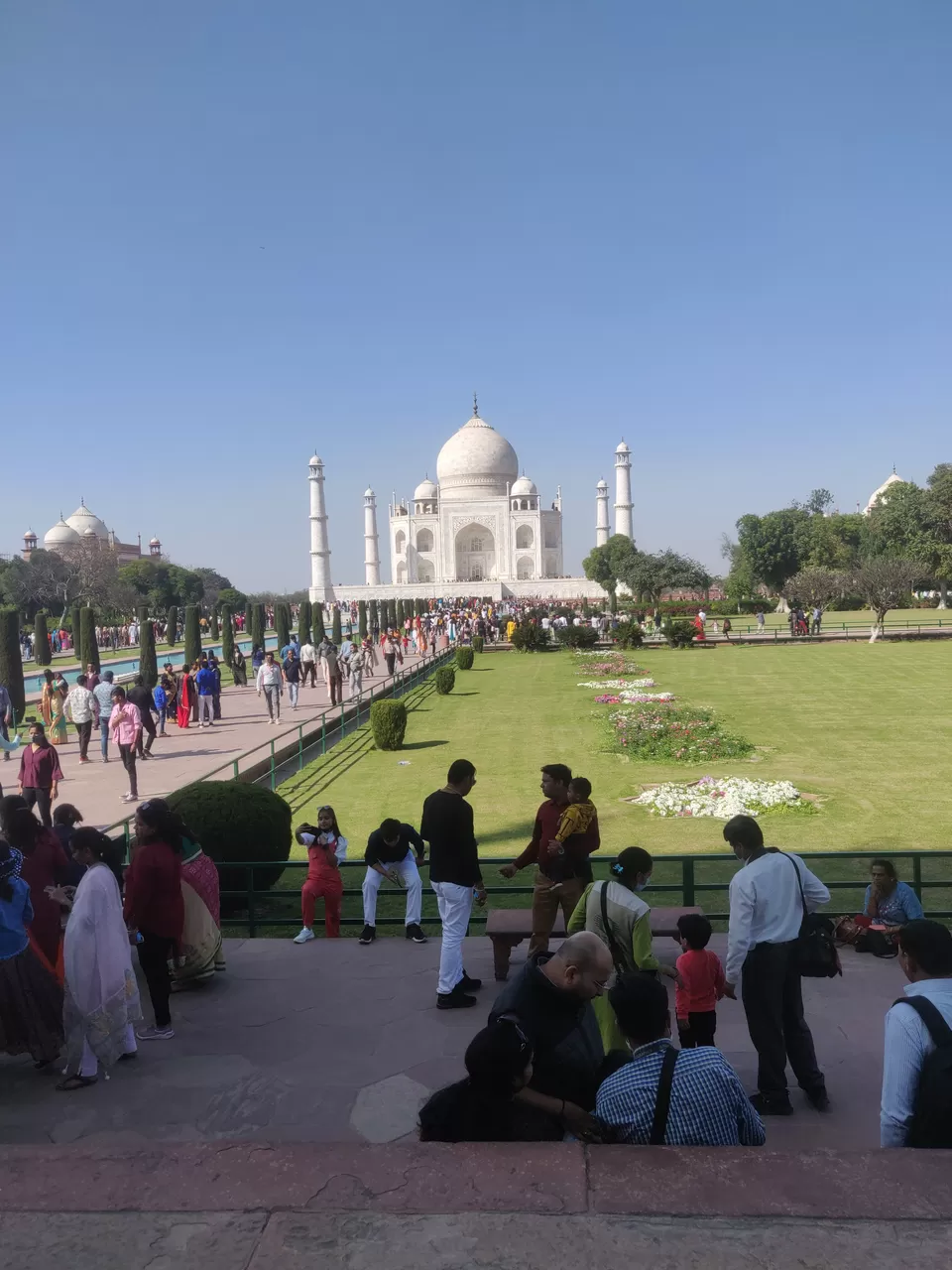 I am living in Noida for the past seven years and I have been to so many places but then suddenly a question came into my mind why not Agra yet. Someone who is living in National Capital Region(NCR) and particularly Noida but still has not visited Agra and that's the biggest sin one can ever do I also keep on asking the same thing to me why not Agra? So to get away with the sin I decided to travel to Agra during the March first week I was burned out after working from Monday to Friday and then I got an inner call Ashish to take a deep breath and most important a trip and I checked my wallet and that has only 1500 rupees so I decided to go to Agra and it was morning 6:30 and within a half-an-hour, I got ready and reached Sector 37 Bus Stand and from there I boarded UP State Transportation Service Bus which cost me 200 rupees to Agra and it took 3 to 4 hours traveling time, I started at 7:30 AM from Noida and reached Agra by 11 AM. After reaching Agra I was confused about where to stay and to be very honest I don't want to spend any single penny on staying at any hotels, so I started looking for the backpackers' hostels then I got to know about the Madpackers and what's cherry on the cake is Madpackers is in Taj Ganj the same place where the world-famous Taj Mahal is situated and that too just 1 km away that means walking distance from my hostel. After checking into my hostel I quickly got ready and explored the Taj Mahal to be very honest when I entered Taj I was mesmerized by its beauty and then I got to know why it is counted as one of the seven wonders of the world. The next day I visited 'Lal Quila' which is also called 'Agra Fort' and 'Mehtaab Garden'.
Travel Cost
Bus Fare- 400 on both sides
Accommodation- 270 rupees
Taj Mahal Visit- 550 rupees including guide fees
Local transport- 100 rupees
If you are a foodie then don't miss Chaat Gali at Sadar Bazaar and if you love non-veg then Mama's Frankie should be definitely on your list be cautious while looking for delicious Agra Ka Petha because there are lots of fake ones and that's why it is necessary to check with someone who knows about that.
See you with another traveling story till then stay safe and happy traveling.