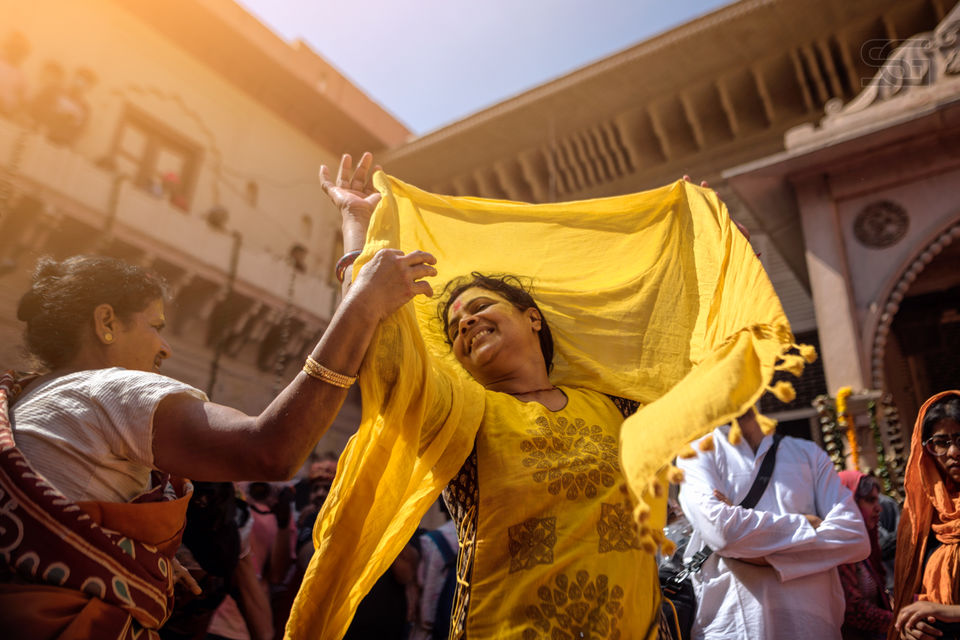 'Holi' a festival of colours where people alike join in the celebrations throwing away the gloom of winter and rejoice in colours and liveliness of spring. When it comes on a widow, For conservative Hindu women in India, becoming a widow can mean eternal banishment from society. When husbands die, widows often end up ostracised, dismissed as inauspicious perpetual mourners, they're not socially permitted to celebrate festival specially which are related to colours.
Breaking the shackles of tradition, around 800 widows played Holi with gulaal and flowers in the land of lord Krishna, Vrindavan, Mathura, India.
According to sources the rituals of playing Holi with Widows started in 2013 and since then counts are growing, hundreds of Krishna devotee also join and play Holi with them including kids and old age women.
Majorly people visit Vrindavan to experience Lathmar Holi in Barsana and Nandgaon, this was my second year when I went to Vrindavan for shooting Widow Holi but it was very different and difficult this year because of the office schedule but if you have a passion you will find a way to go, I completed my night shift and left for Vrindavan straight away from Delhi, shot whole day in Vrindavan and came back same day and Joined office in the evening.