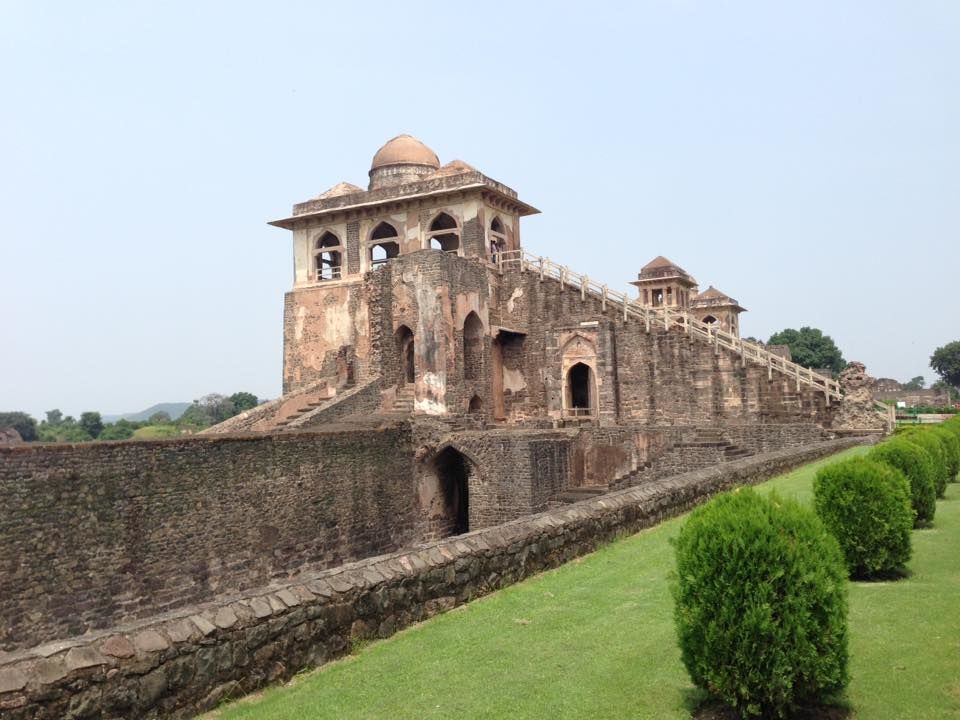 It was a rather impulsive decision to set off to Indore, in September this year, to see my cousin. This was my third trip to the state and I was fully aware of the kind of magic that Madhya Pradesh can unleash on an unsuspecting traveller.

Since we hadn't really had the time to plan this holiday, we did a quick search to find a place that would help escape the city. The two of us bond over our love for history and just a glimpse of the photographs of Mandu were enough to make us hit the road. A two-hour drive took us to this ancient city dotted with gardens, water bodies and most importantly, stories.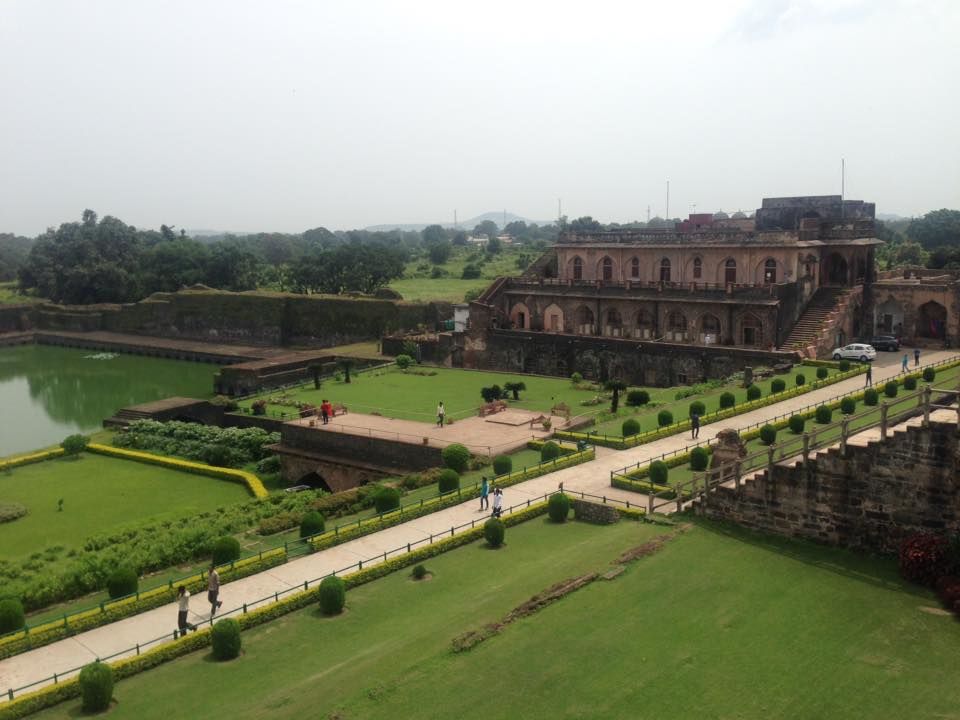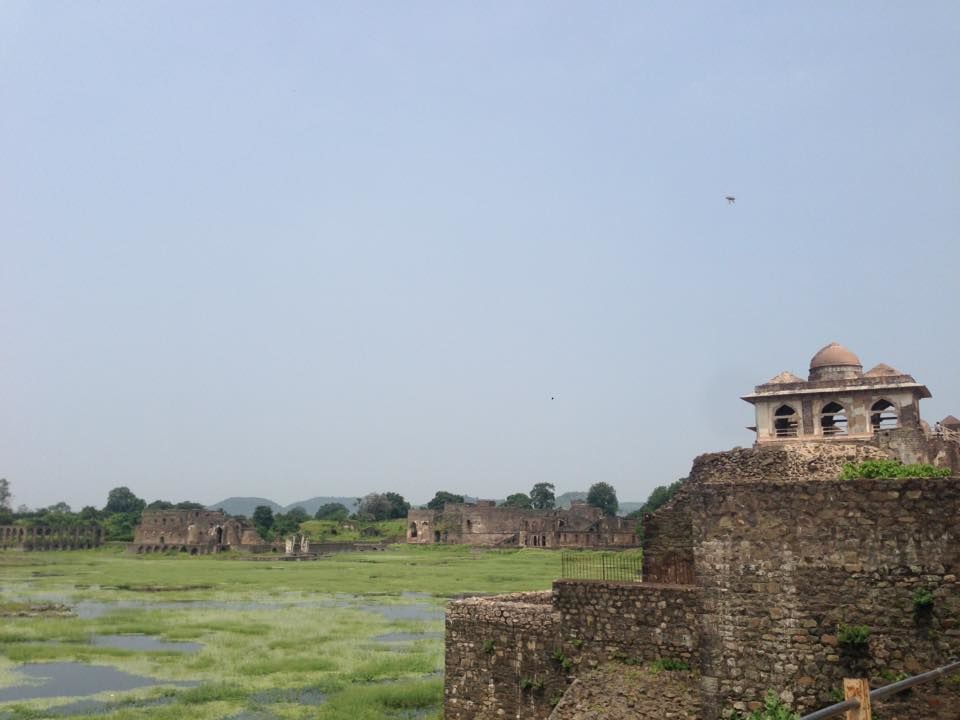 The road is fairly good and there are multiple places on the way where you could stop for your fix of the famed Indori Poha and sweet milky chai. There's a lot to see in Mandu and we recommend that you stay for a day. There's the Hindola Mahal, a structure with unique sloping side walls that make you believe it's a swinging palace, the 12 Darwazas that once fortified the city, Hoshang Shah's tomb that is touted as India's first marble monument and the Jami Masjid whose architecture is inspired by the Great Mosque of Damascus.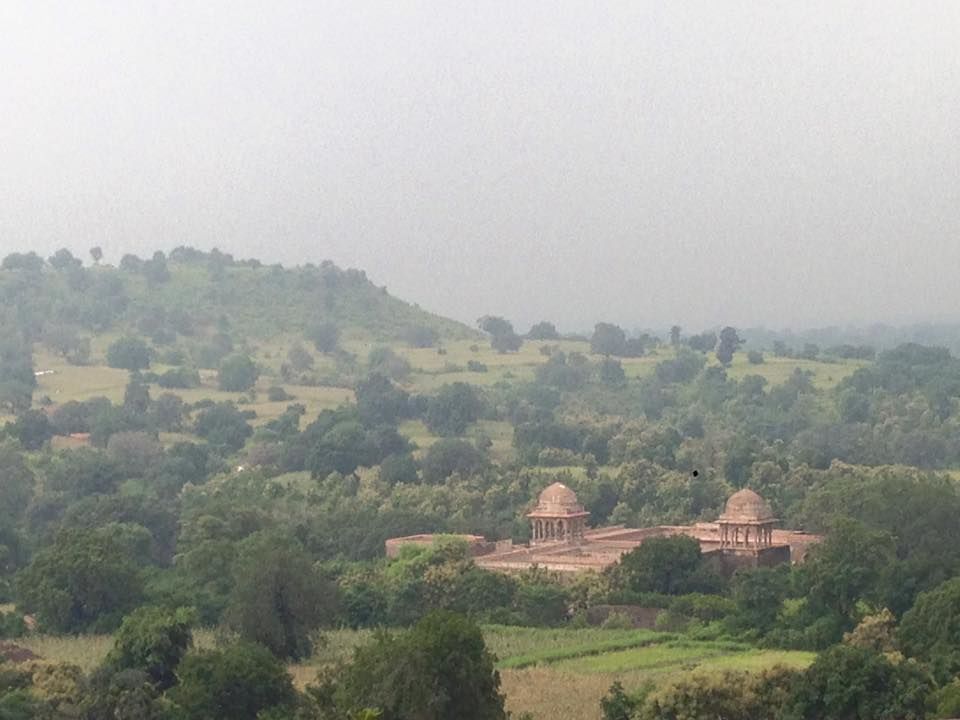 Since we wanted to drive back before sun down, we had to take our pick. Our first stop was the Rani Roopmati Pavilion. The palace shrouded in stories of romance, offers a magnificient view of the town. While an internet search will offer you a certain version of the story, our tip is that you hire a local guide and enjoy the folklore.
The tale suggests that a common Hindu girl, Roopmati, was blessed with a golden voice. Sultan Baz Bahadur the ruler of Malwa and a lover of music and poetry, couldn't help but fall in love.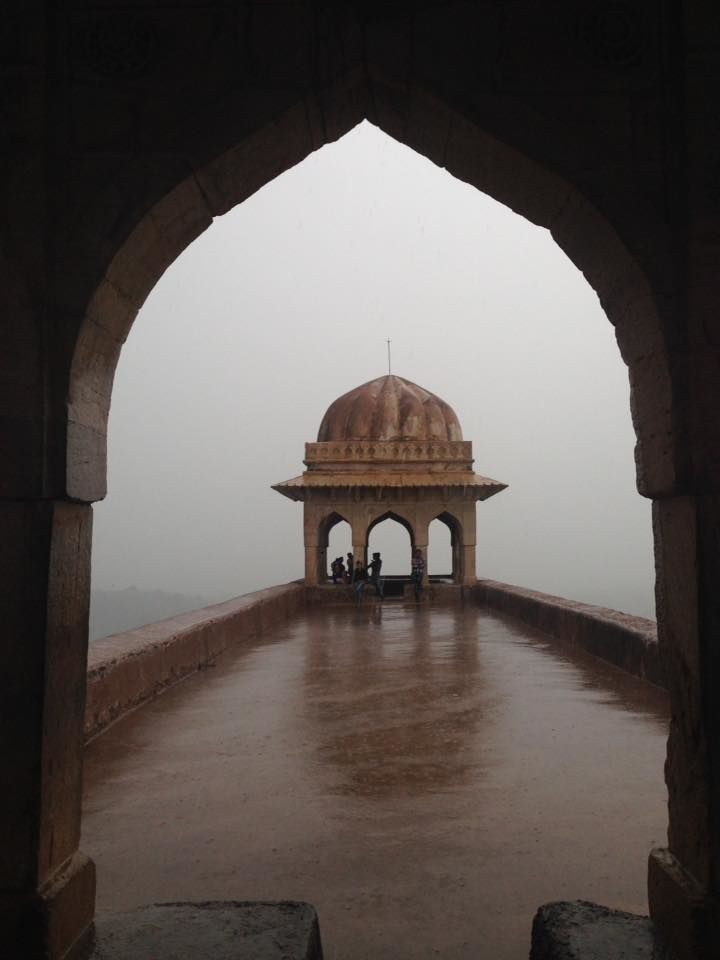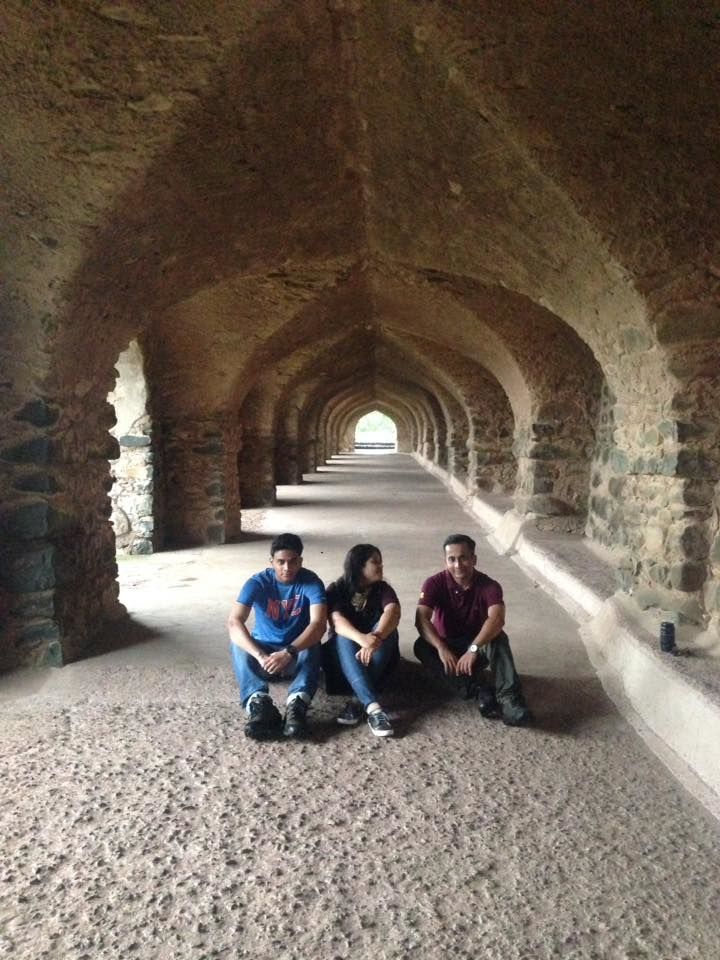 It is said that the gorgeous queen was capable of invoking the rain gods with her music, much like emperor Akbar's favourite musician Tansen. Interestingly, soon after we walked into her palace and the guide told us her story, in his crisp Indori accent, the water flowed freely from the skies.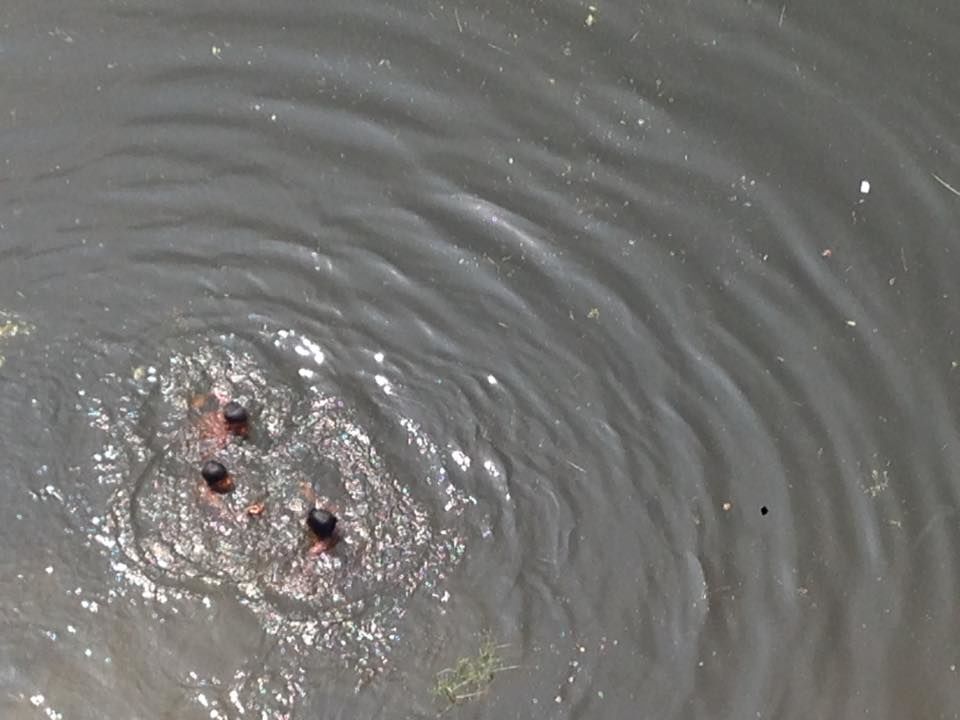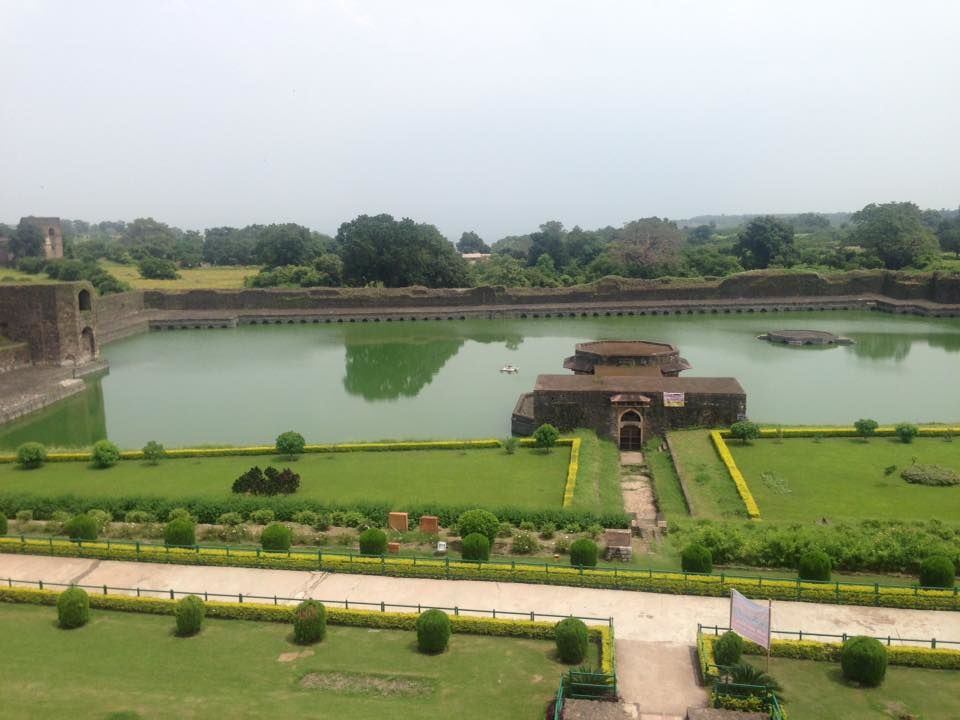 Off late the story of Rani Padmini of Chittor who performed Jauhar (self emulation) to protect her honour when Allauddin Khilji attacked her kingdom and defeated her husband in war, has become popular because of the Bollywood movie being made about her. Rani Roopmati's love story met with a similar fate. It is said that the king and queen bonded over the arts until emperor Akbar sent his general Adam Khan to conquer Mandu. Baz Bahadur was assassinated. Adam Khan not only wanted to conquer Mandu but on hearing tales of Roopmati's beauty wanted to marry her and conquer her heart too.
Stories say that Adam Khan even killed Roopmati's brothers when she fled to them for help. On realising there was no escape, she pleaded with Adam Khan to give her three days before she married him. Before the sun rose on the third day, she swallowed poison from a diamond ring and killed herself.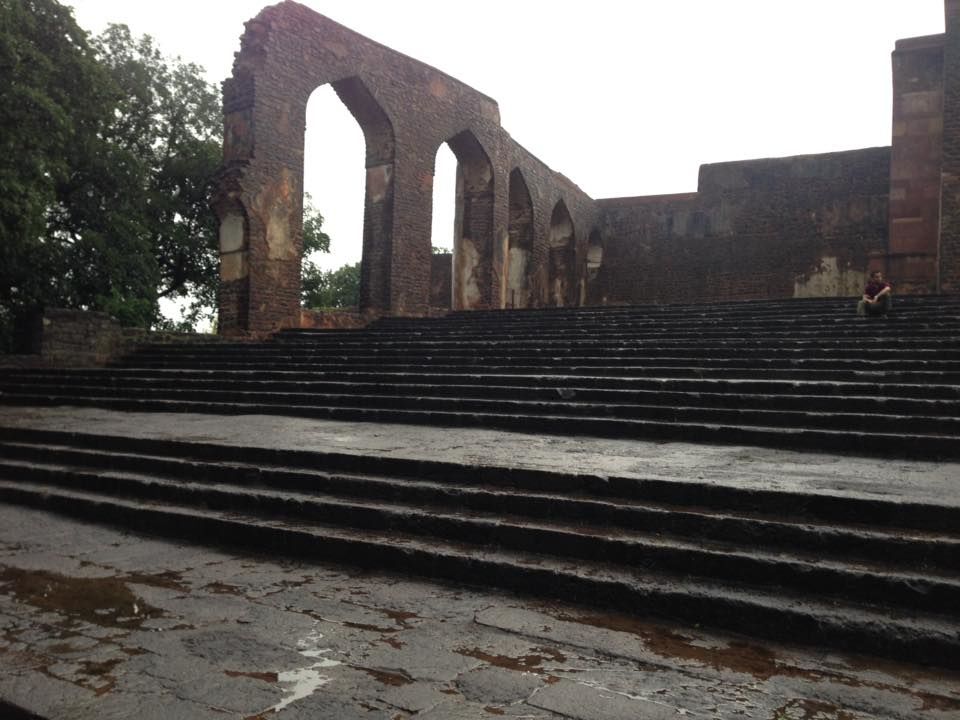 Trying very hard to not let our umbrellas fly away, we made our next stop at Baz Bahadur's palace. The 16th-century structure, complete with large courtyards, halls and high terraces, is situated below Roopmati's Pavilion and it is said that the king and queen would gaze at each other from their respective palaces.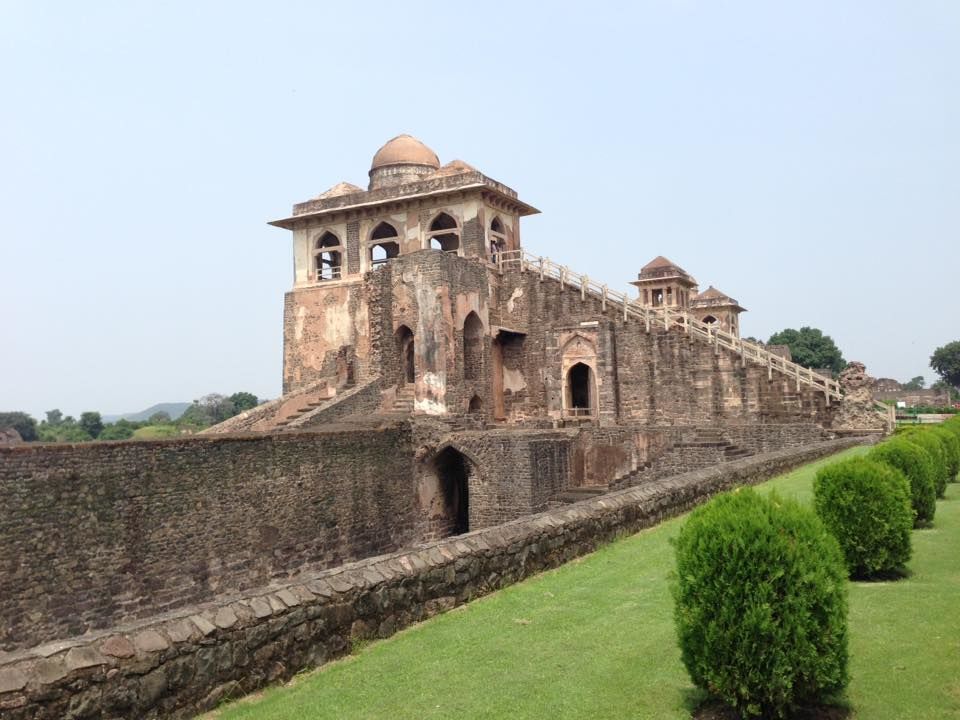 The rain was playing spoilt sport but our third and final stop in Mandu was an interesting one. The Jahaz Mahal, our guide told us, was a large harem (home to about 15,000 women) that was built during the rule of Mandu Sultan Ghiyas-ud-din Khilji (he was known to be a pleasure seeking king). He wanted the building to be built in the shape of a boat. We couldn't help but think of the plight of the architect! The beautiful Mahal stands on a narrow strip of land in between two lakes Munj Talao and Kapur Talao and almost appears to be floating.

There aren't too many restaurants in Mandu. We made a quick pit stop at MP Tourism's Malwa Resort to grab a bite. Head here for a decent selection of vegetarian and non-vegetarian fare and some chilled beer. We're already planning our next visit since we still have a lot that we couldn't cover. Watch this space for an update.