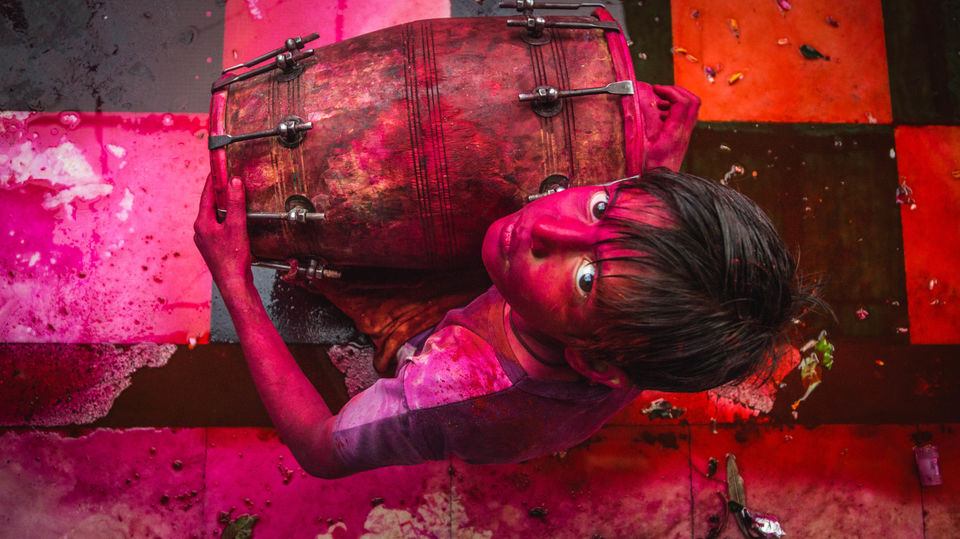 Holi - The time of the year when a woman's forehead isn't the only place tinged with a shade of vermilion. Holi is not just the arrival of spring ,it is a festival of color and love. It's a celebration of life and different cultures. It is the elimination of evil followed by its celebration by the burst of colors ,flowers,Gulaal ,music and dance.
It is the time when people flock towards famous destinations in India to soak into the vibrancy of the festival. Some of the popular destinations include Mathura and Vrindavan.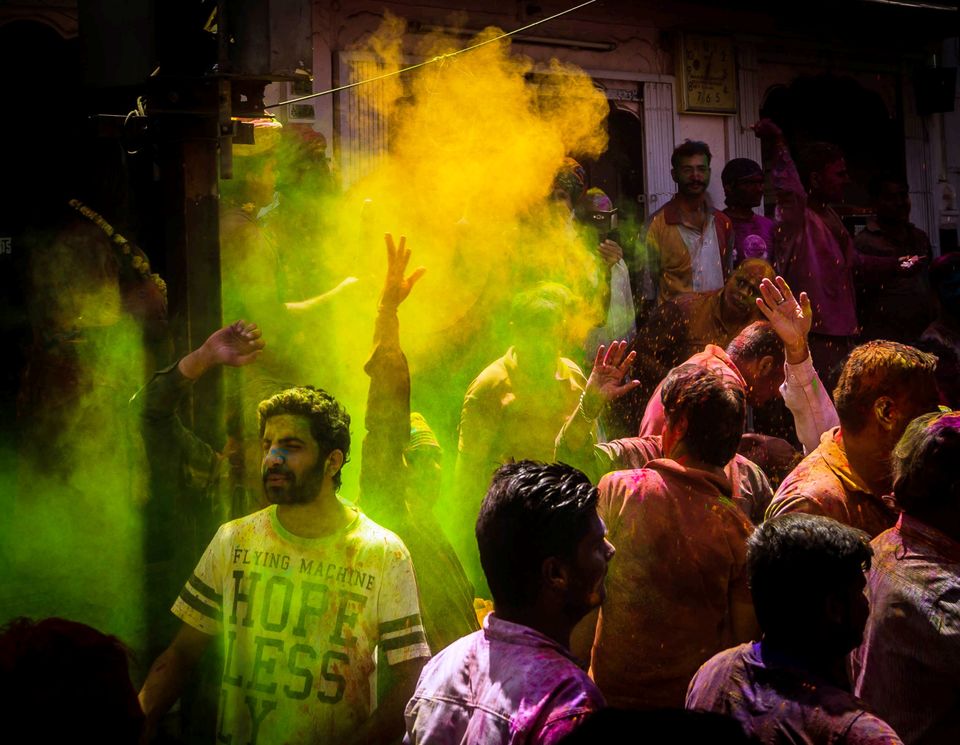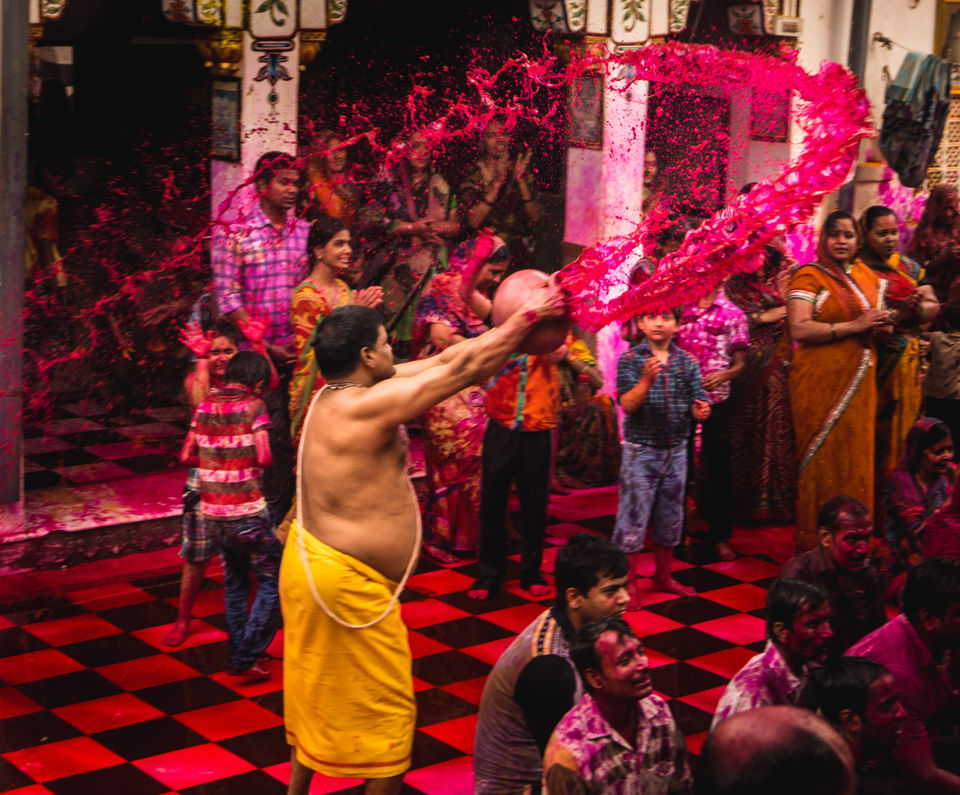 Amidst of all the chaos this , the Ghanshyam Ji Temple in Jodhpur is a personal and quaint sanctum. The temple has been built by Maharaja Ajit Singh in the 18th century. The idol, Ganshyam ji was brought to Jodhpur in the 16th century by a queen and then ruler,Rao Ganga. On the walls of the temple,descriptive pictures and scenes have been engraved . This gives it an appearance of Surya(Sun) temple although the deity enshired is Lord Krishna.
It's a vibrant spot in the city. It is a hub of holi festivities where each street is laced with celebrations. Holi is celebrated here all around through out the month of phagun and the main celebration takes places on Rang Panchami that falls 5 days after holi. Unlike Lathmar Holi ,the holi here is peaceful . It is celebrated with flowers and colors. Clouds of Gulaal form as energetic kids rush around the sanctum. The sigh of holi leaves you mesmerized and awed by the vibrancy of festivals here in India. Later,the devotees of Krishna sing out their prayers to the lord. Further, flowers and colors are scattered around by the priests.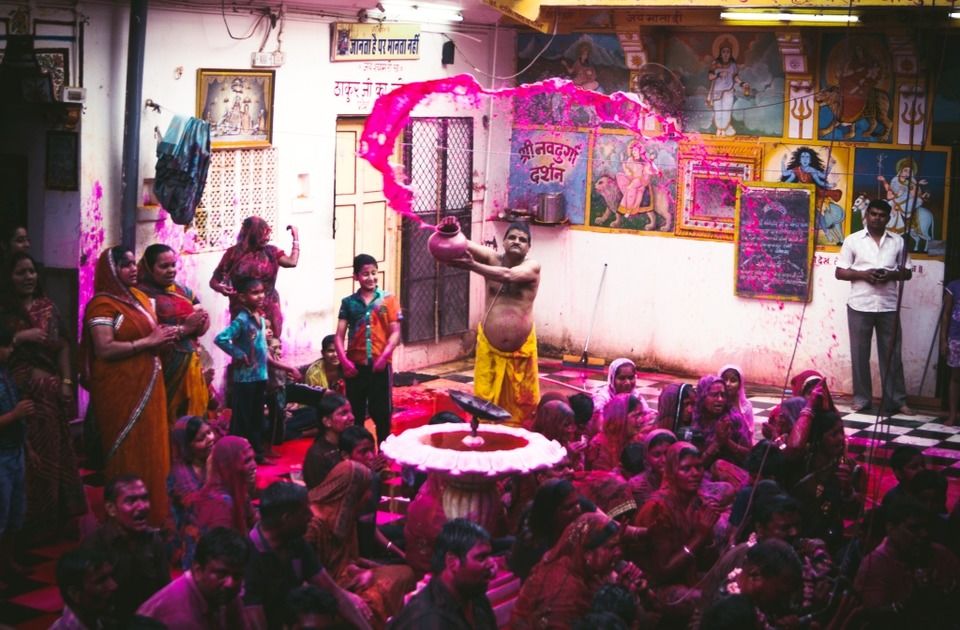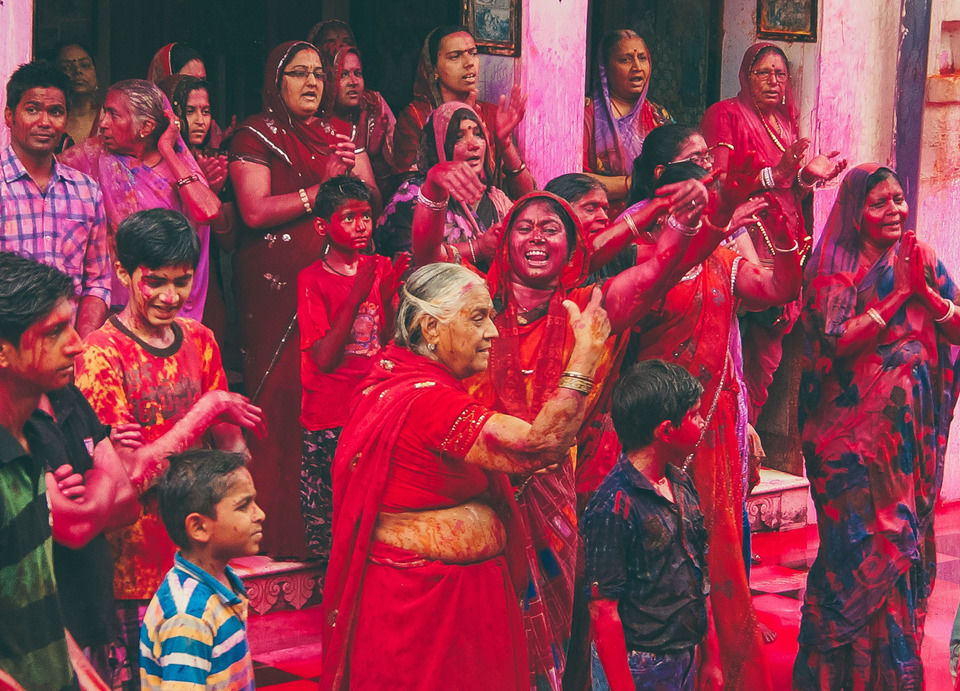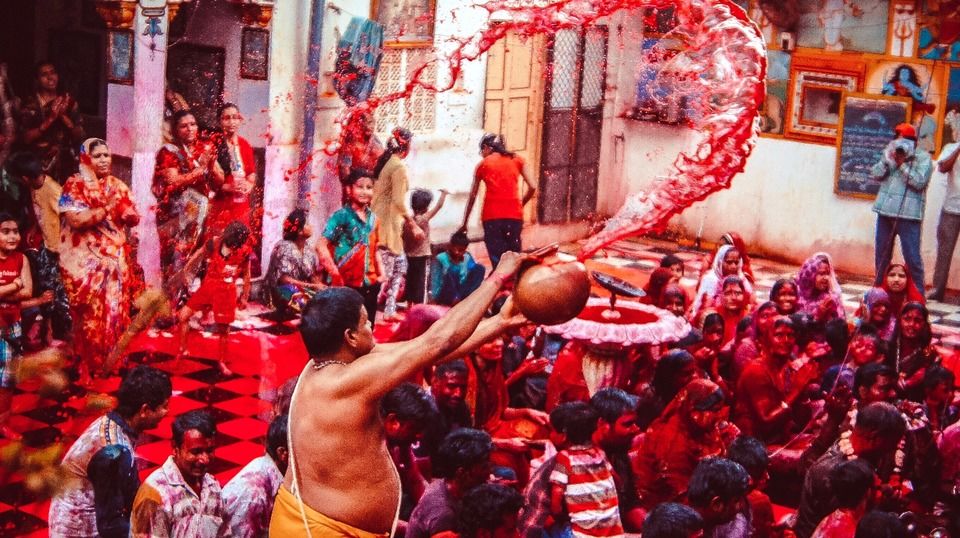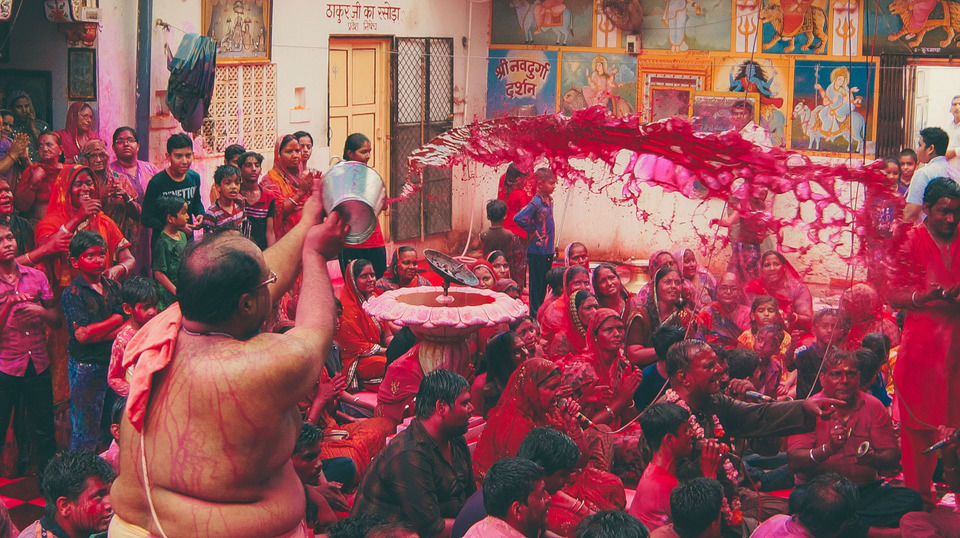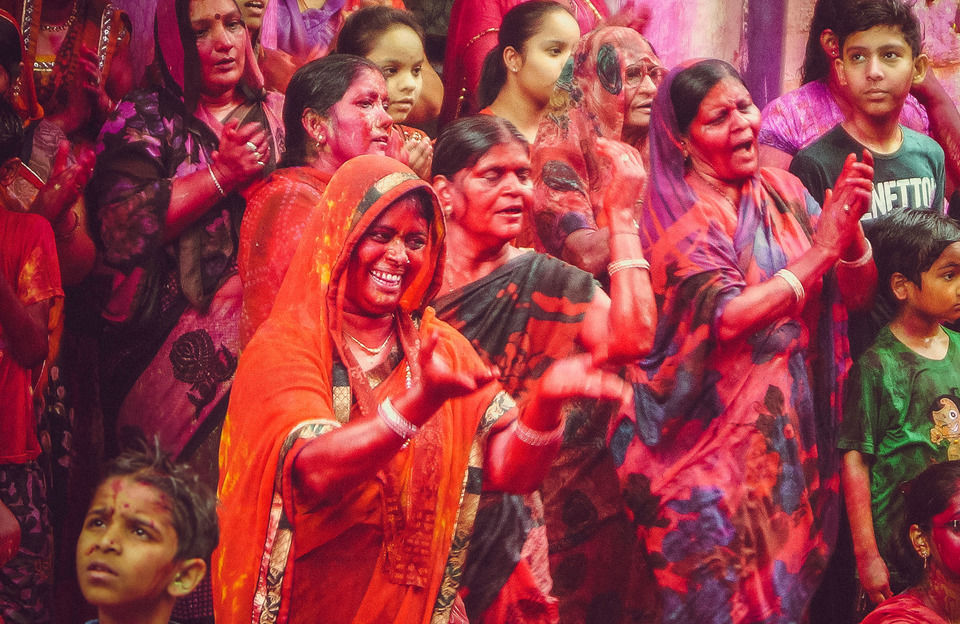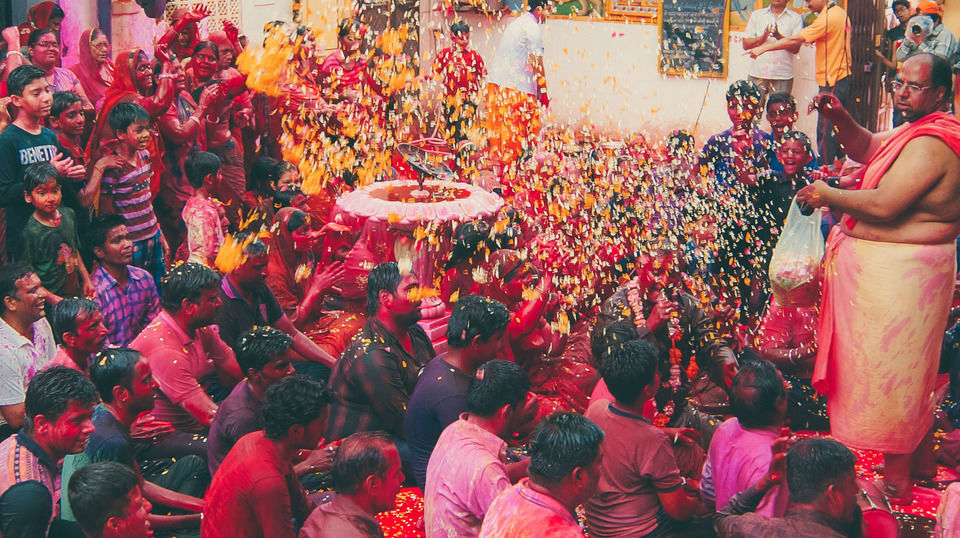 The photographers are equally respected and they get ample moments to capture at this particular enthralling event. It becomes a photographers paradise in that particular sense.
tip : There are many waterproof bags available in the market make sure you have one to keep your camera safe. I'd recommend you to not just click this magnificent celebration but be a part of it. I am sure you'll feel connected to each and every soul present there.
click here to see the video.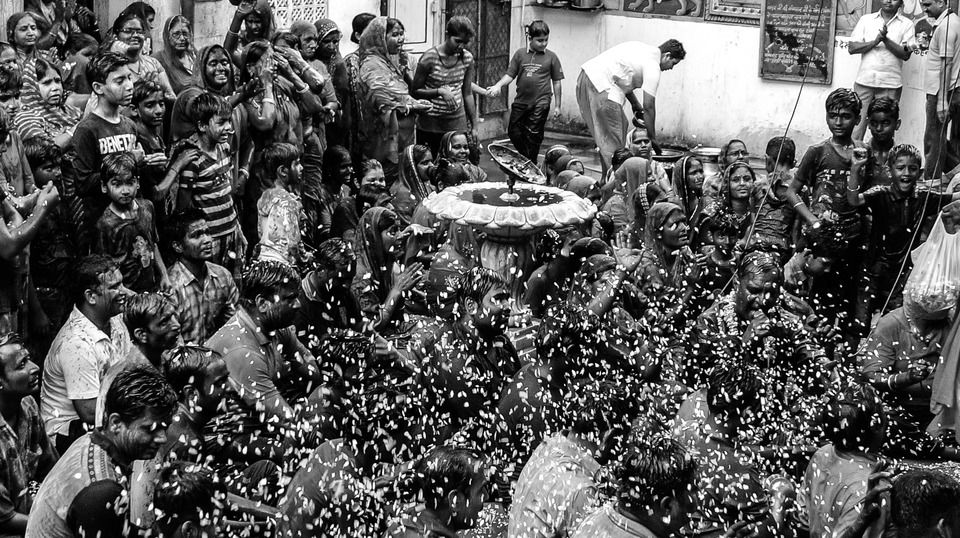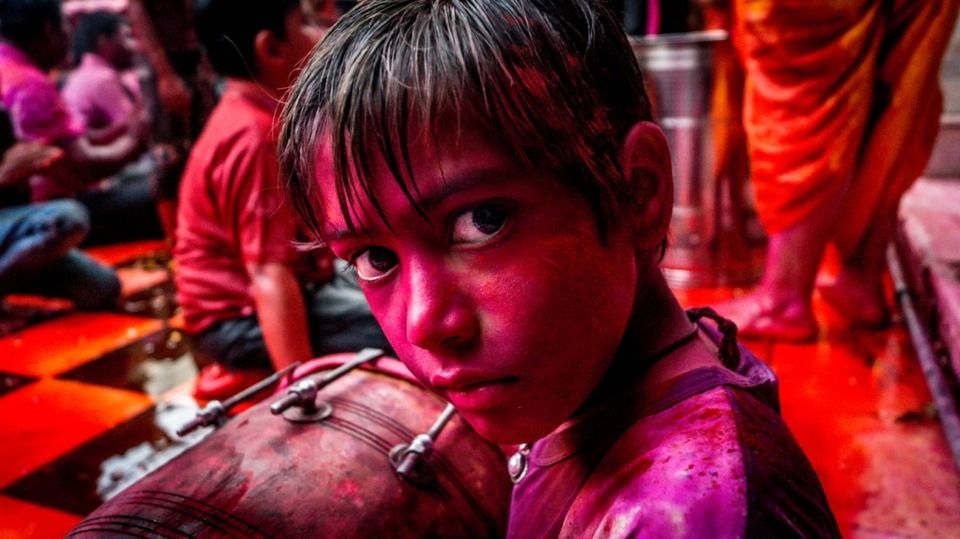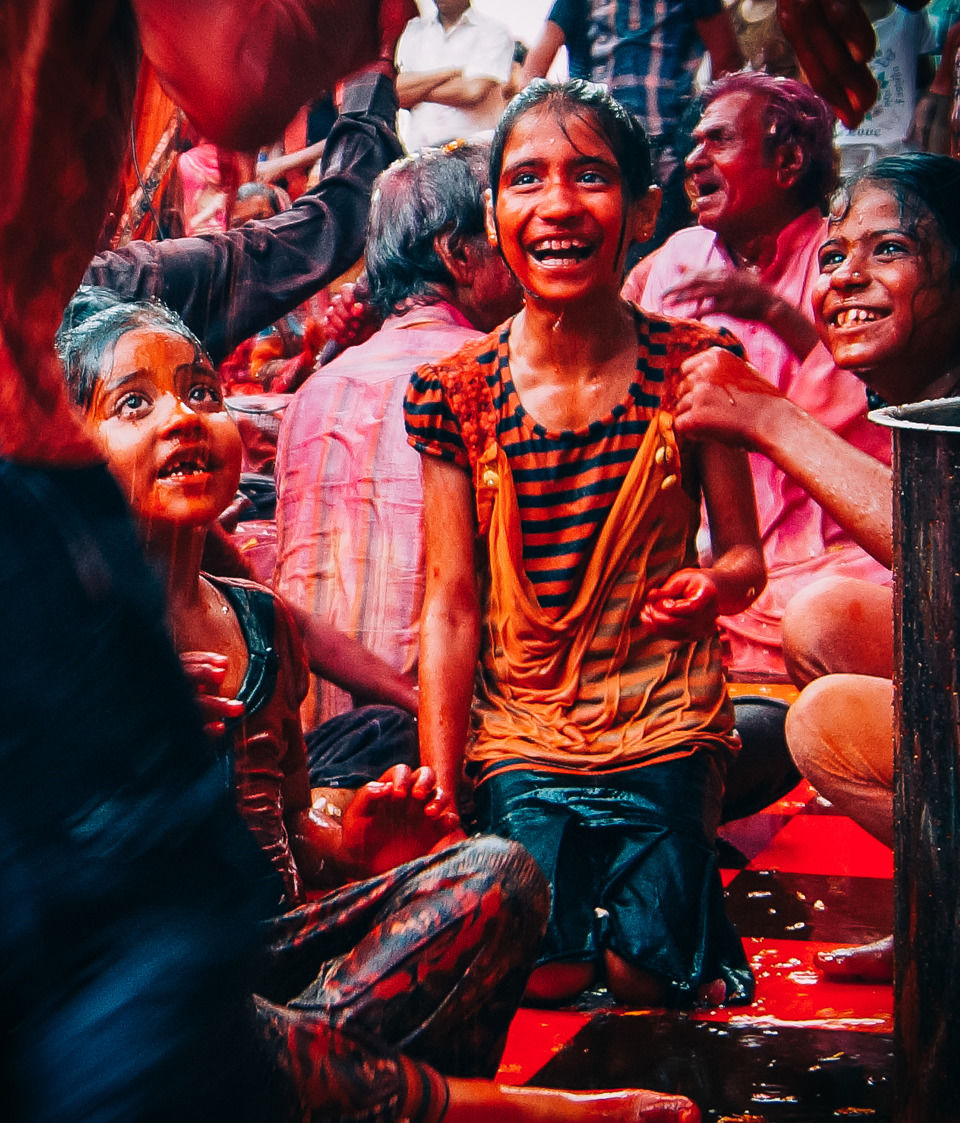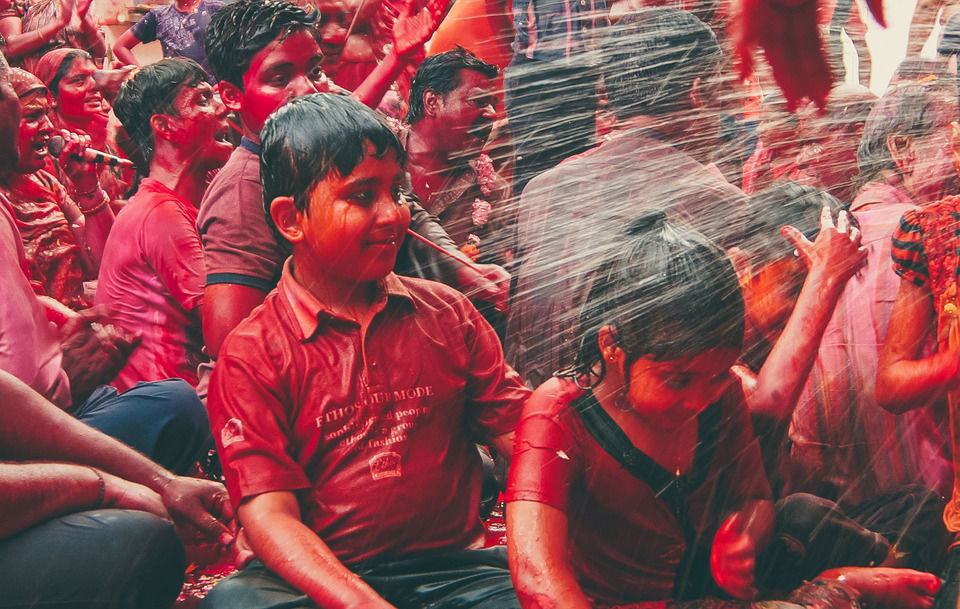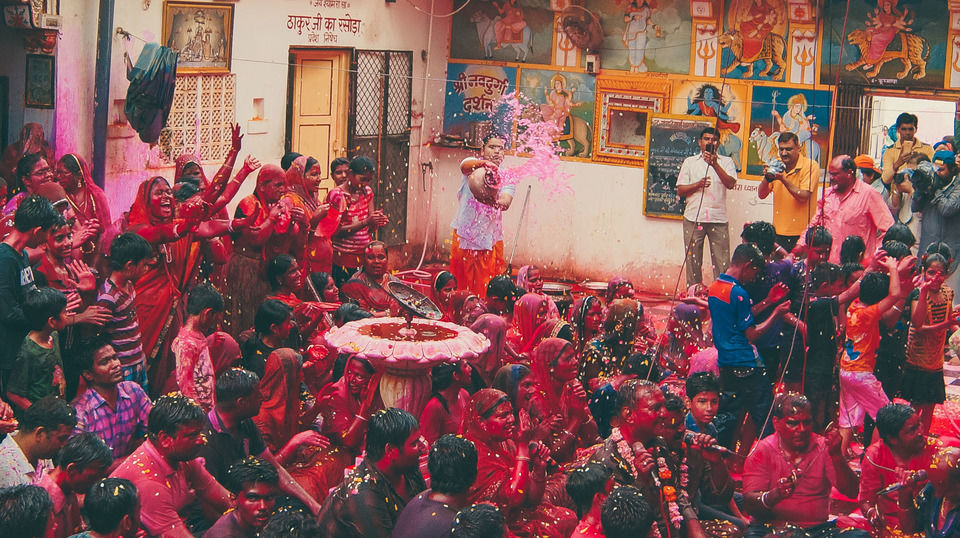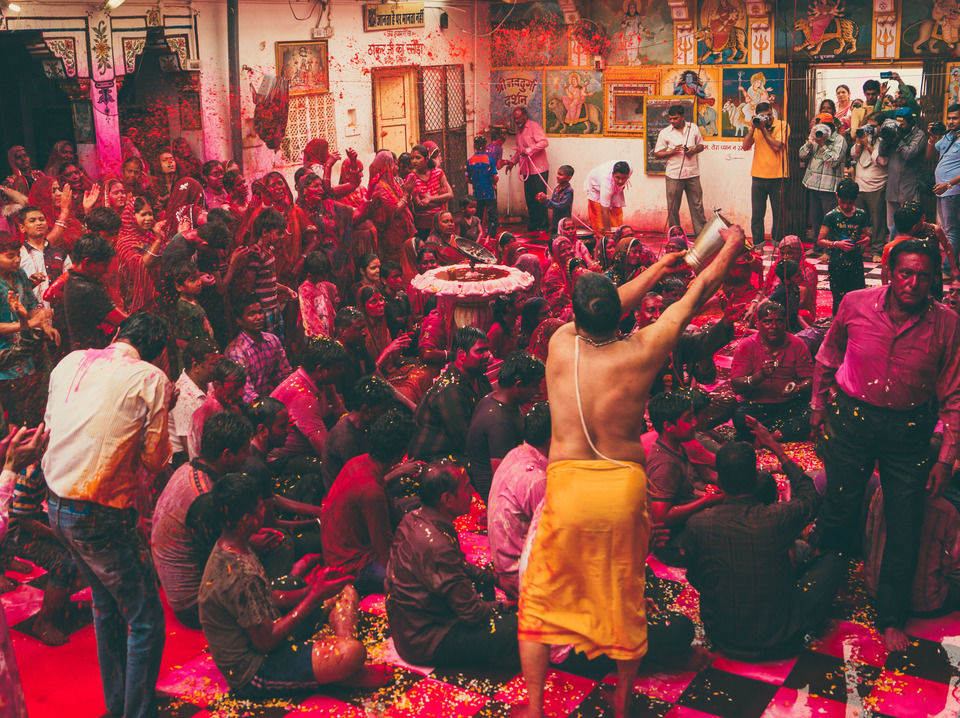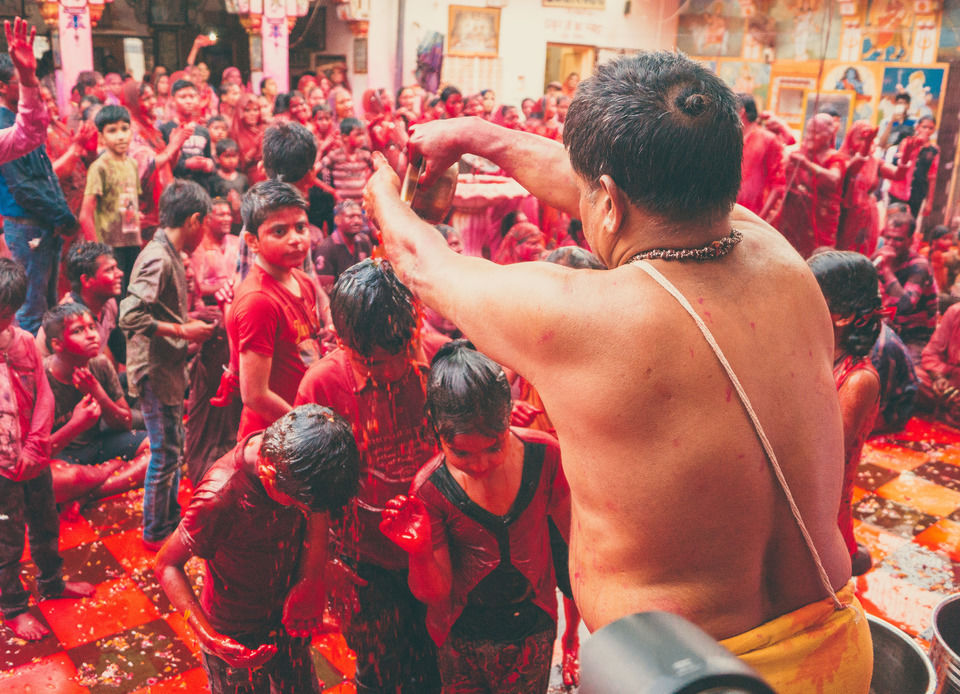 Also, The blue city of jodhpur looks magnificent in contrast with different hue of colours in the air .The sight of it leaves one in awe. It's almost like an artist's palette full of bright colors and the people play as a canvas.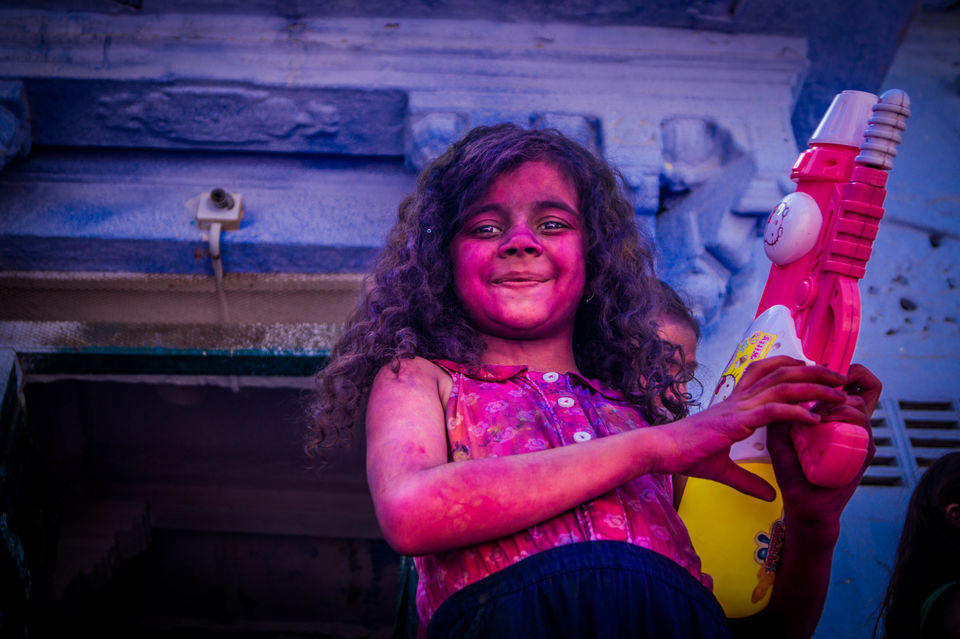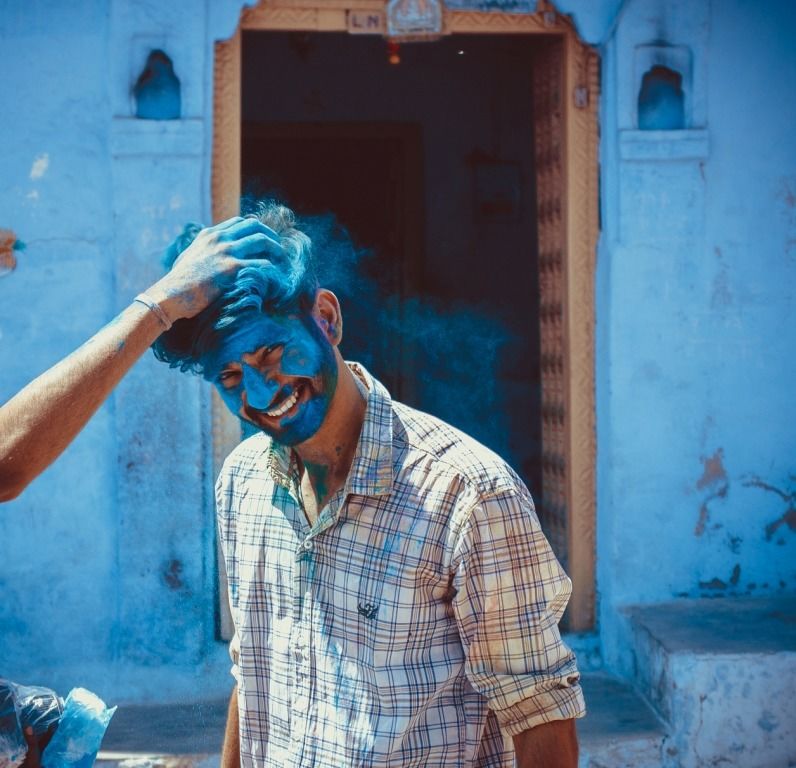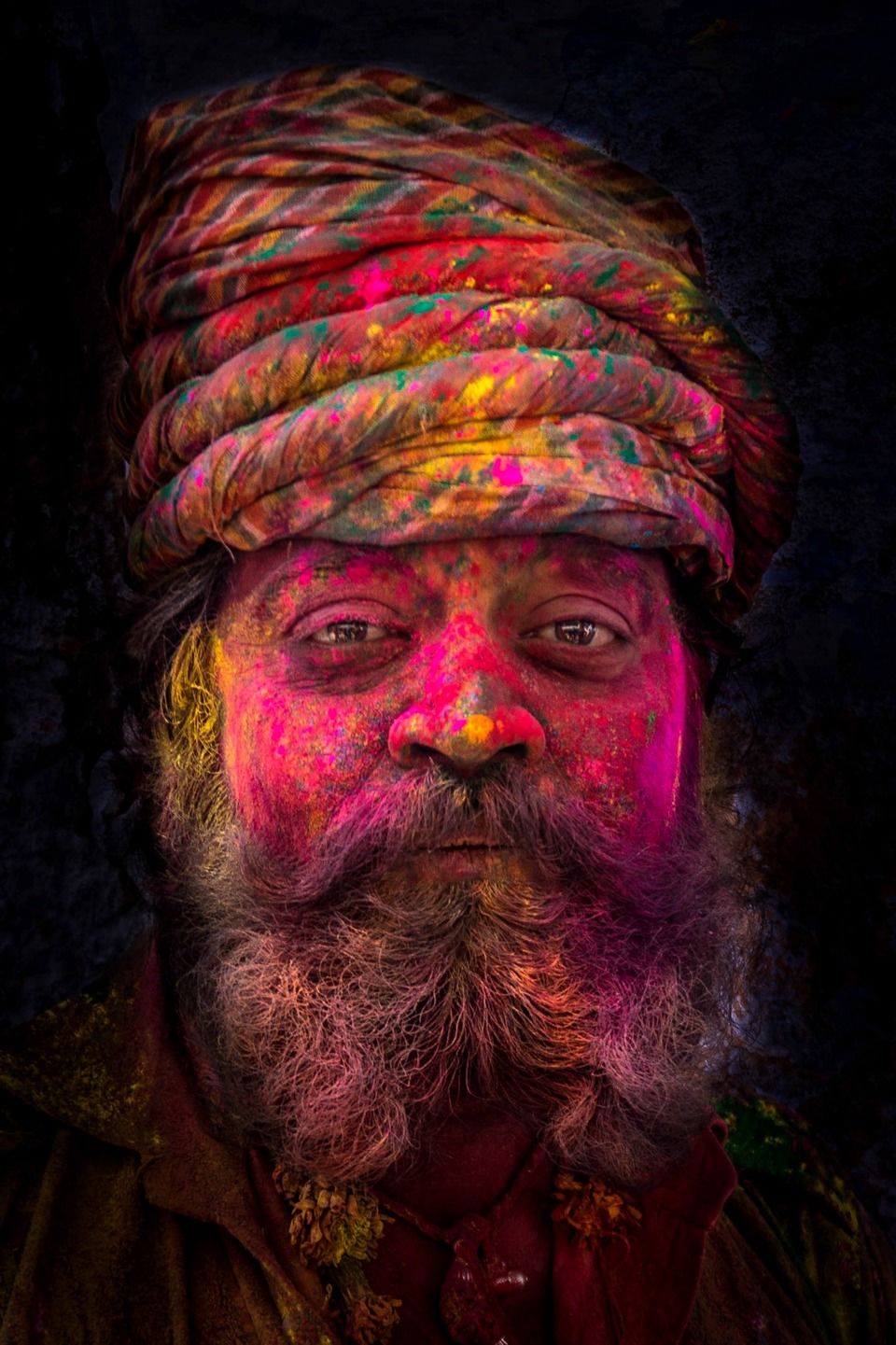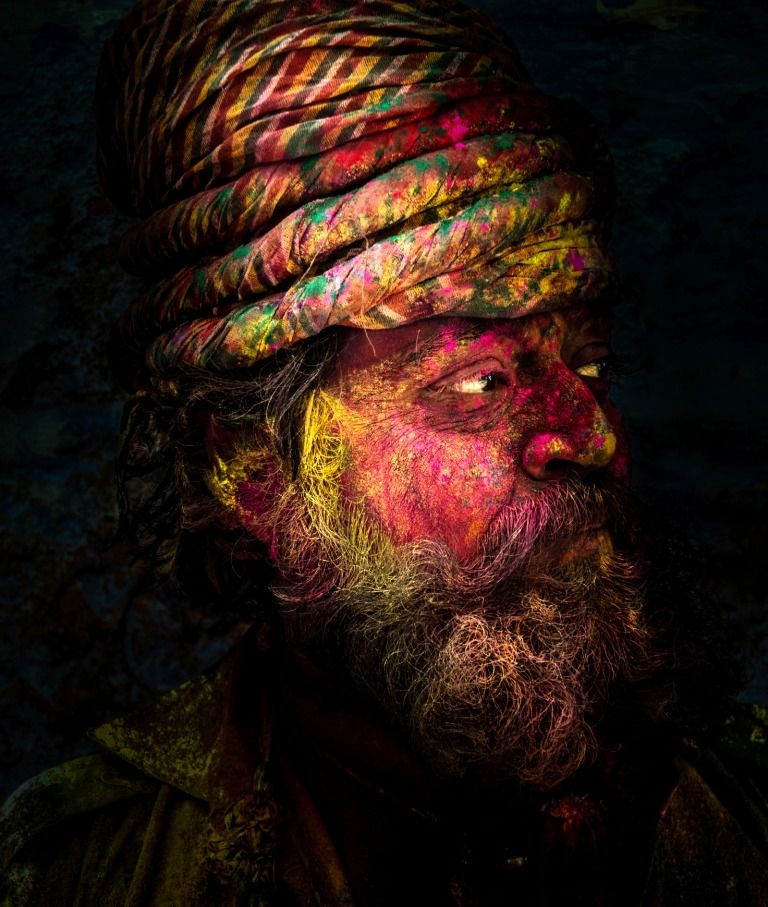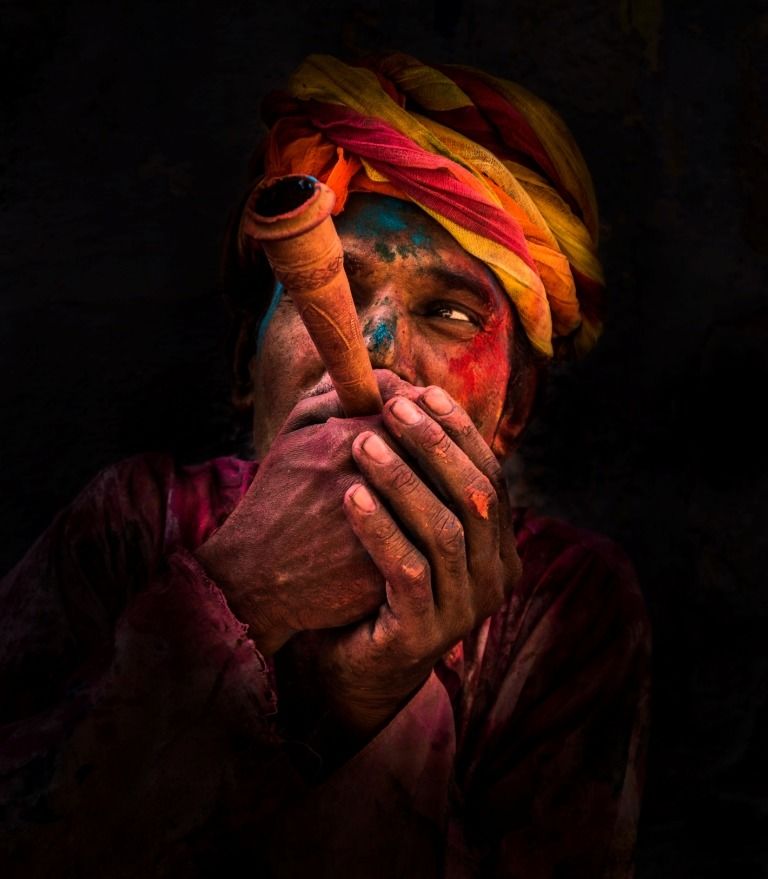 instagram - @guyingreysneaks