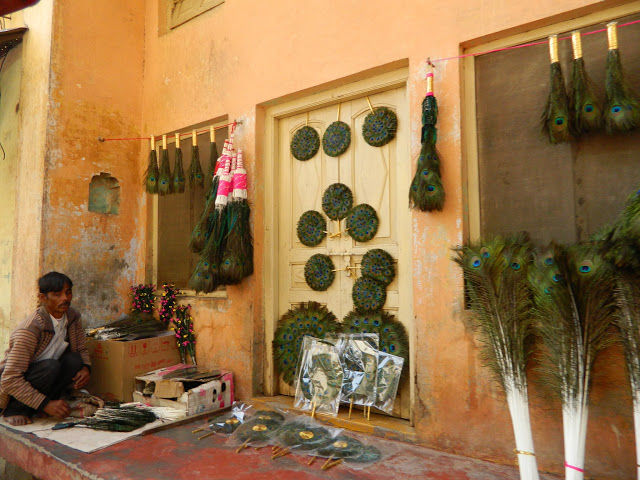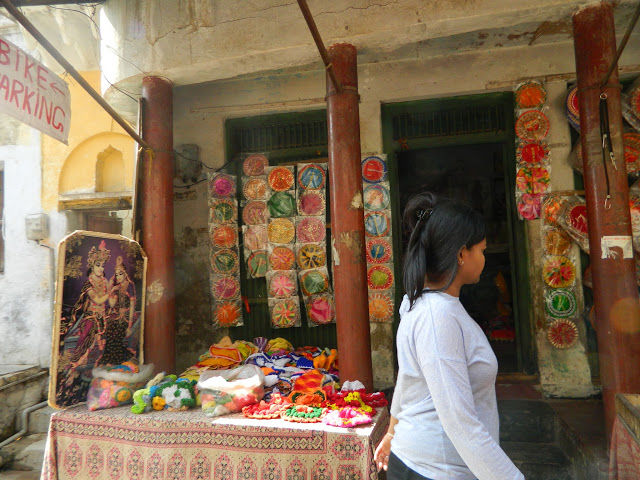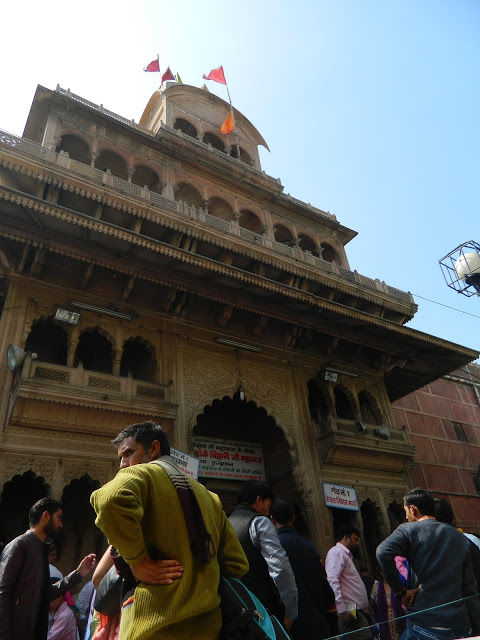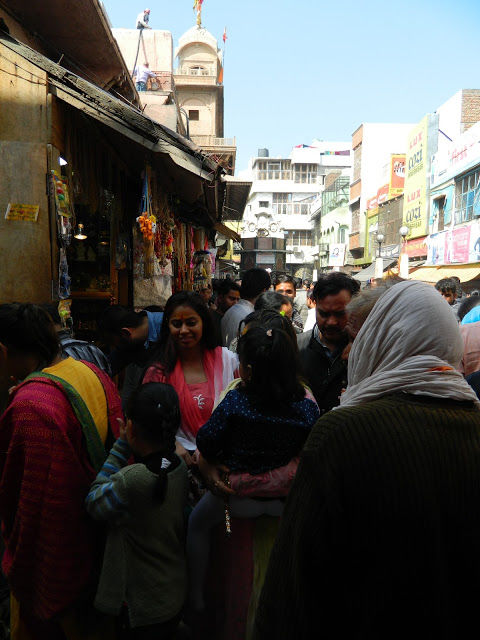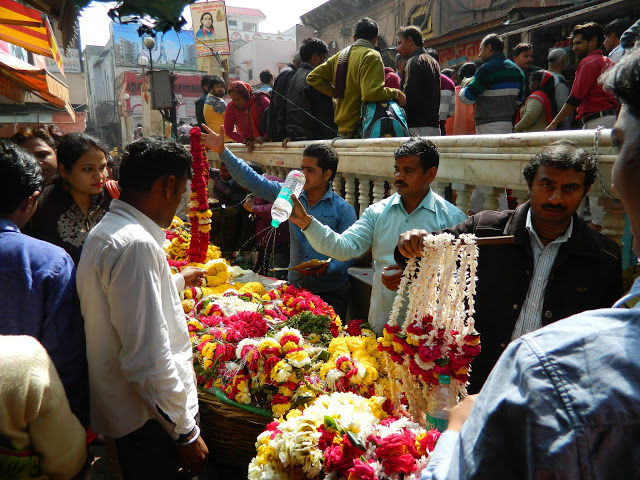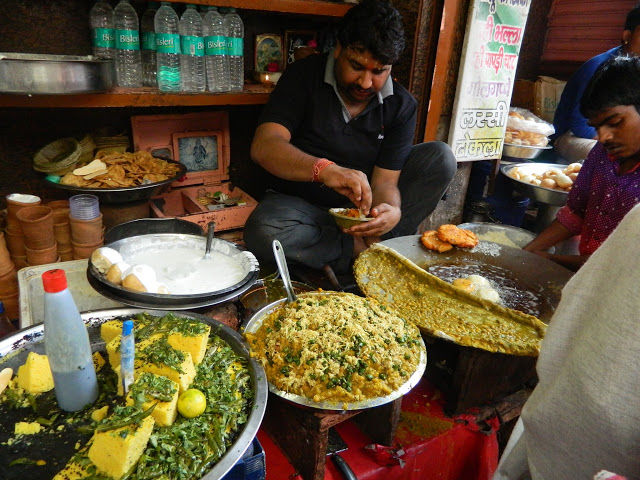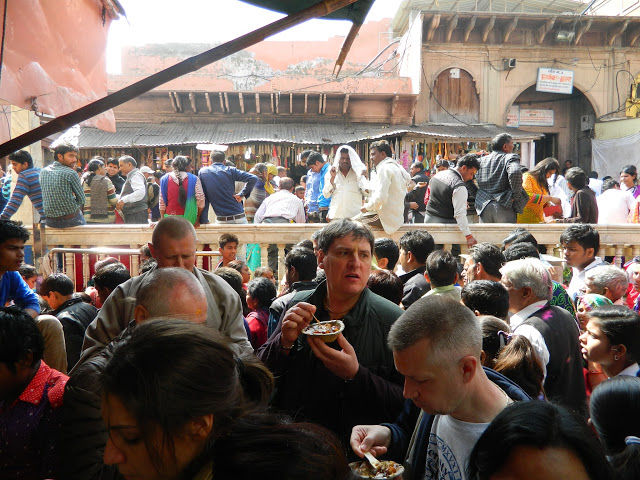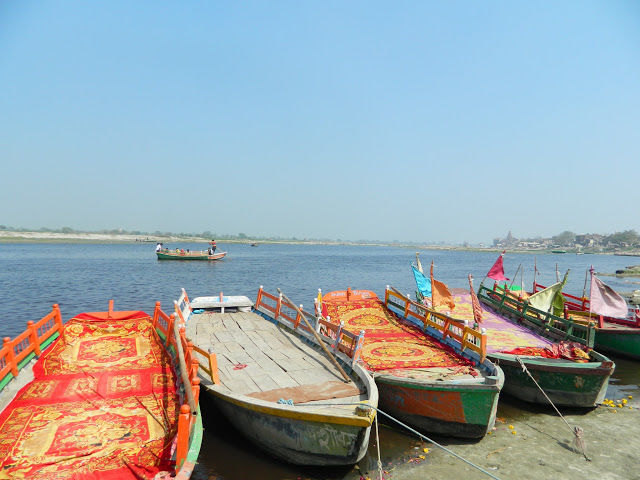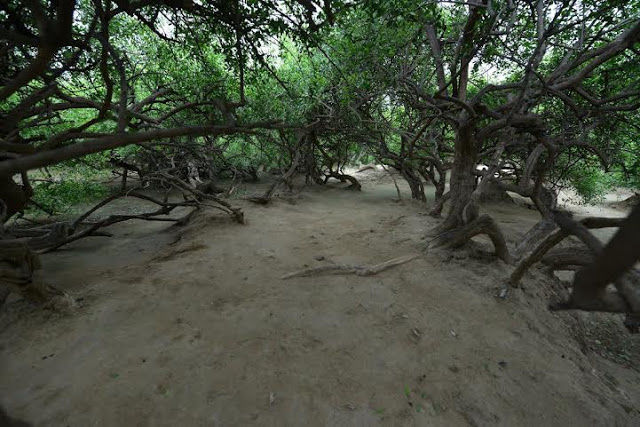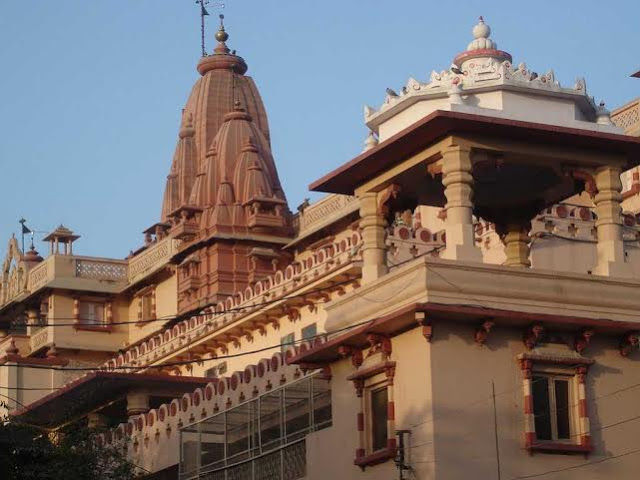 I Am The Beginning, Middle
And The End of Creation....Krishna
Ever experienced walking on the narrow-laned streets, say radhe-radhe instead of good morning? I felt this spiritual air in Vrindavan where my mind and soul became more calmer and happier.
Vrindavan is a historic and religious city with mixed bag of fascinating stories and krishan leelas. If you want to feel the buoyant mood of this city, then plan a trip during janmashthmi or Holi which is celebrated with full zeal.
Before moving ahead with my trip let me tell you what does Vrindavan means. Vrinda means basil (tulsi) and van means forest, it is believed that Nidhivan carries the essence of this sacred name in its lush green foliage.
Well I started my road trip from Delhi and it took me 2 and half hour to reach here. Police generally ask you to stop the car on the outskirts of the city. So me and my friends parked the car outisde and took an auto to reach the imortant temple cum destination Banke Bihari.
Many of us don't know what does Banke & Bihari stands for? Banke means bent and Bihari stands for supreme enjoyer. This particular characteristic makes the worshiping black deity in the temple particularly interesting that depicts the Lord in the Tribhanga posture.
Founded by Swami Haridas the temple is architecturally resplendent in contemporary Rajasthani style archways and intricate detailing that accentuates the regal aura of the divine atmosphere. A huge crowd walking down on the narrow street chanting radhe-radhe. Both side of roads is covered with famous Brijwashi ke pede and shops selling Krishna idols. The whole road reaching to lord Krishna is so mesmerizing that you don't feel that you are being squeezed. Incense sticks and fresh flowers smell was accompanying me till temple.
Spend some time in temple to feel the divine blessing of the lord dressed in flowers. The curtain before him is not left open. In every few minutes the curtain is pulled and then opened again. It is said that the direct contact with the eyes of Bankey Bihari will make you fall in love with him. It is the only temple where loud temple bells are not used to wake Krishna in the morning. It is believed that it is not good to wake a child with a sound. He is woken gently. There are thus no bells even for aarti, as it might disturb him.
But I was lucky it seemed that not even for second Lord Krishna's curtains were closed. Making exit from the temple I was feeling hungry and I stopped in one of the eatery shop at the road side and enjoyed the local chat and golgappe.
Then we moved towards our next destination that was a boat ride in river Yamuna. In my childhood I have read poems on Yamuna. Next spot was Ranganatha Temple. Built in south Indian style architecture, the main temple courtyard is sprawled around a peaceful and well-maintained garden and a quiet water tank.
The tall beautifully ornamented Gopuram leads to the elevated main temple hall where deities of Lord Rangaji in black stone along with other Lords Rama, Laxmana and Goddess Sita can be worshiped. The walls of the temple evoke nostalgia with colourful paintings narrating the story of the temple.
With limited time we skipped some destinations and straight away head to Nidhivan. Personally I have heard many stories and was very excited not only to see but to feel that majestic power which still have gripped this place.
A thick forested area comprising of intertwined trees and thorny bushes, Nidhivan is a very sacred spot. It is believed to be the same venue for the famed raas-leela, the meeting place where Lord Krishna danced with his eternal consort Radha and other Gopis.
While passing through the intertwined canopy of trees is a humbling reminder of the spiritual presence of Gopis, believed to breathe life at night every day. To honour their solitude, Nidhivan is locked up at night even today. Anyone who remains inside the precincts after the evening prayers becomes deaf, dumb or psychologically unbalanced. Even the monkeys leave the temple at the fall of dusk.
We had planned for Mathura too so after completing the walk in Nidhivan we turned towards Mathura, a place where Lord Krishna was born. Flowing through the heart of the city's splendor is the soothing River Yamuna bustling with innumerable temples and devout pilgrims immersed in devotional activities all around its 25 odd ghats that remain busy from dusk to dawn all through the day.
Mathura is a sacred holy city blessed by the mystical birth of Lord Krishna many ages ago.
We didn't visited much temples here. Located on the outskirts of the town of Mathura is a serene and architecturally marvellous temple called the Gita Temple. The main temple room is a splendid display of craftsmanship and skill with verses of the sacred Hindu scripture Bhagavad Gita, a venerated gift by Lord Krishna to the entire humanity, inscribed on all the sides of the walls.
The temple is surrounded by a lush green well maintained garden that has a striking image of charioteer Krishna and Arjuna from the Mahabharata battlefield along with a tall pillar at the center known as the Gita stambh.
Built entirely of red sandstone, this pictorial scene from one of the most revered texts of Hinduism today stands as a victory mark of good over evil and inspires people from all walks of life to always choose the righteous path with courage and assertiveness as taught by the Lord Himself.
Oh before I sum up did I mention that temples in Vrindavan and Mathura are closed from 12:00 pm to 4:00 pm. So plan accordingly as we got stuck at many places.