One winter noon, two of my friends and I were relaxing in the hostel room, waiting for the results of the first term for the sophomore year. It was when we decided to go out someplace, and we came up together, Vrindavan. Within an hour, we were on the bus to Chhatikara. It was a three-hour journey from Faridabad, and we got there by the evening, got into a shared auto-rickshaw, and arrived at the destination.
There are positive vibes amidst the chaos. The aura of the place is such that rickshaws do not blow horns. Instead, they say, 'Radhe-Radhe.' The narrow streets were busy with people, cows, and rickshaws, and our hunt for a night stay begins. After searching for half an hour, we found a stay at Ramakrishna Bhawan for just ₹300.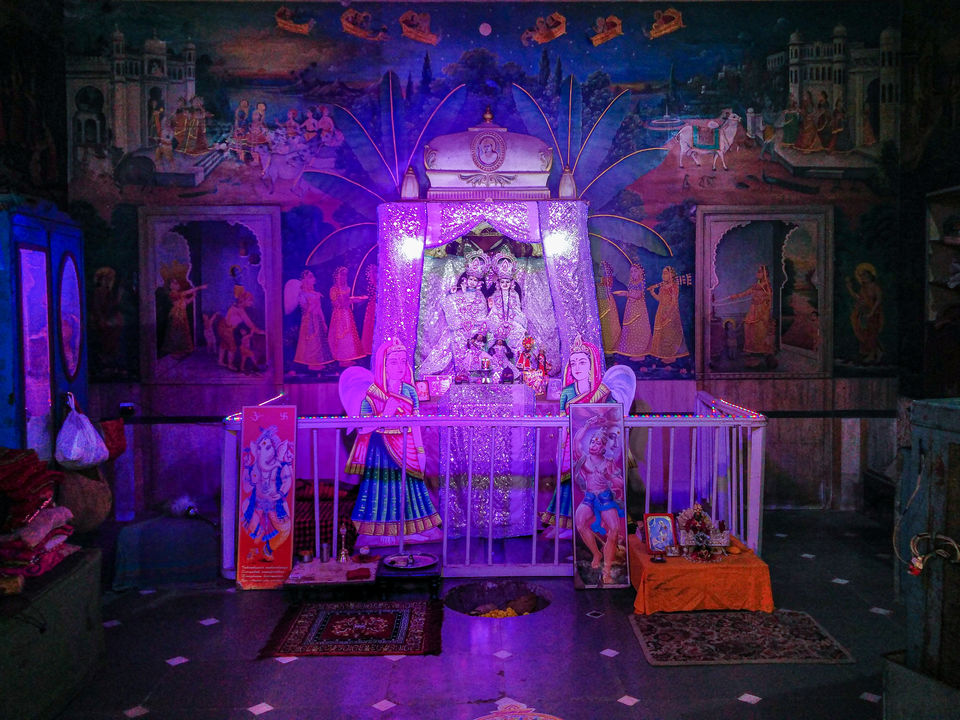 After a shower, it was time to start our pilgrimage, and we decided to visit Nidhivan. We hired a guide, and he told us the mystical stories that surround the Nidhivan. It is the place where Lord Krishna comes every night to perform a spiritual dance or as they say, 'Ras-Leela' with Radha Rani and other Gopis. It is a forest composed of tulsi trees that occur in the pair, and their trunks and branches are all hollow still, leaves remaining green throughout the year. The guide told us that the legend is that no soul stays after dusk, and anyone who defies this either goes mad or dies. We could not believe our eyes as we witnessed that even birds and monkeys are fleeing from the forest after dusk.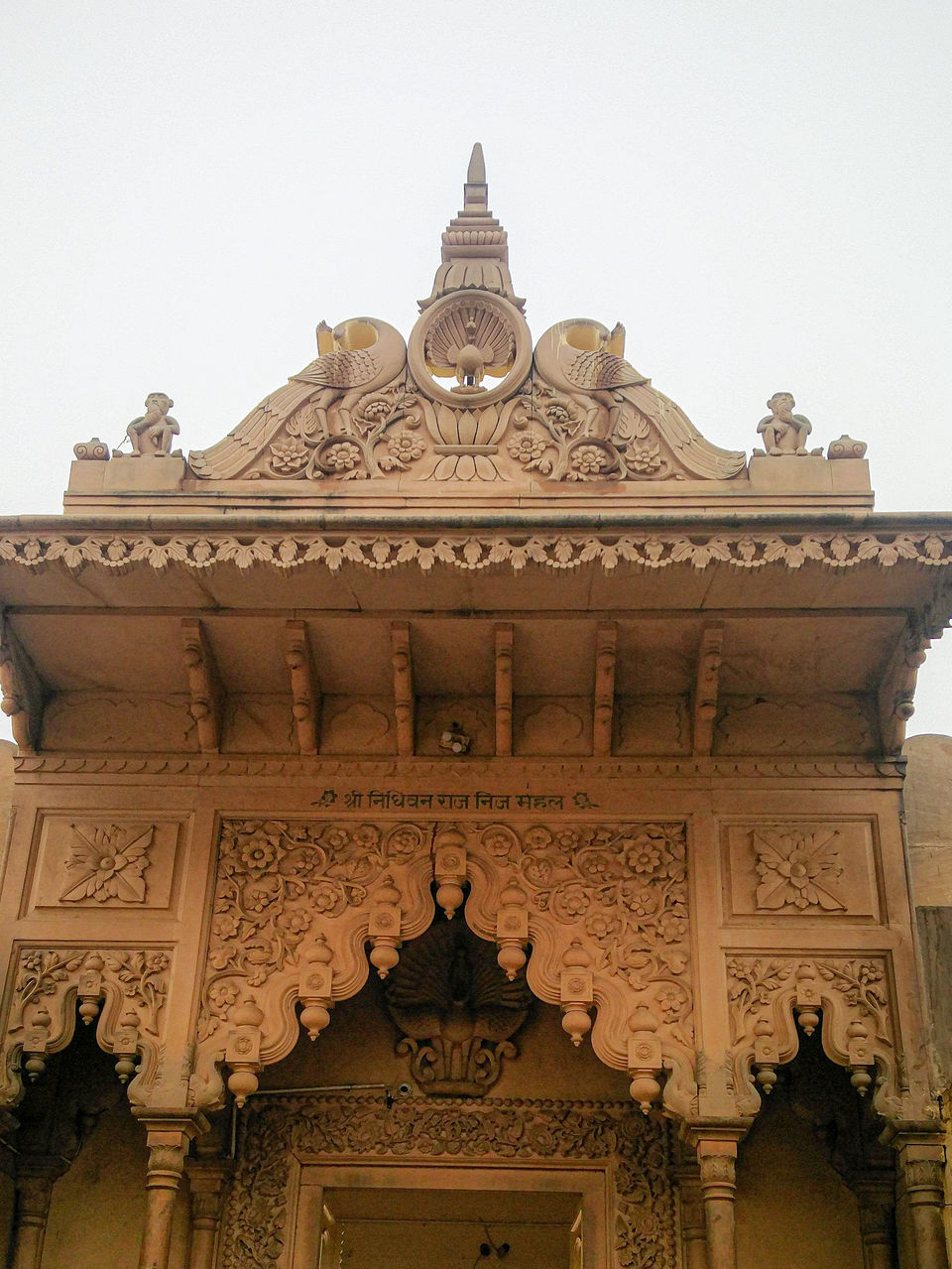 Next, We started moving towards the main temple- Banke Bihari Mandir. The bylanes have several small shops selling 'pedas,' and one can witness the madness of monkeys in those lanes. After following a long queue, we entered the temple, and the charm of the Banke Bihariji is such that one can lose his consciousness if he stares at the idol for long. The whole temple was echoing with the chanting of 'Banke Bihari ki Jai.' As I was standing there, I remembered the saying, "The function of prayer is not to influence God, but rather to change the nature of the one who prays."
Next, we arrived at the Radha Vallabh temple and sat down there for a moment. We listened to bhajans and felt relaxed. Since we have not eaten anything, it was time to feed ourselves, and I am not wrong while I say, Vrindavan is a place for food lovers. Those narrow streets offer a great variety of food - from famous aloo-poori thali to savories like aloo-Tikki with a glass of Kesar Gulab lassi. That marked the end of the day as we were tired and came back to Bhawan and slept after a little chit-chat.
Radhe Radhe! We woke up early and prepared ourselves mentally to bathe in cold water. We checked out from the Bhawan and hit the streets for breakfast. We hired an auto-rickshaw for ₹500 as we decided to do Goverdhan Parikrama. It was an hour-long ride with cold winds piercing through our bodies.
We started the parikrama by bowing down as the rickshaw driver told us. Devotees do parikrama, which is of 23km, either by walking bare feet or by rickshaw if one is short on time. First, we witnessed the Kusum Sarovar. There are beautiful paintings on the ceiling of the sandstone. The water in the pond is not clean and is not safe for drinking.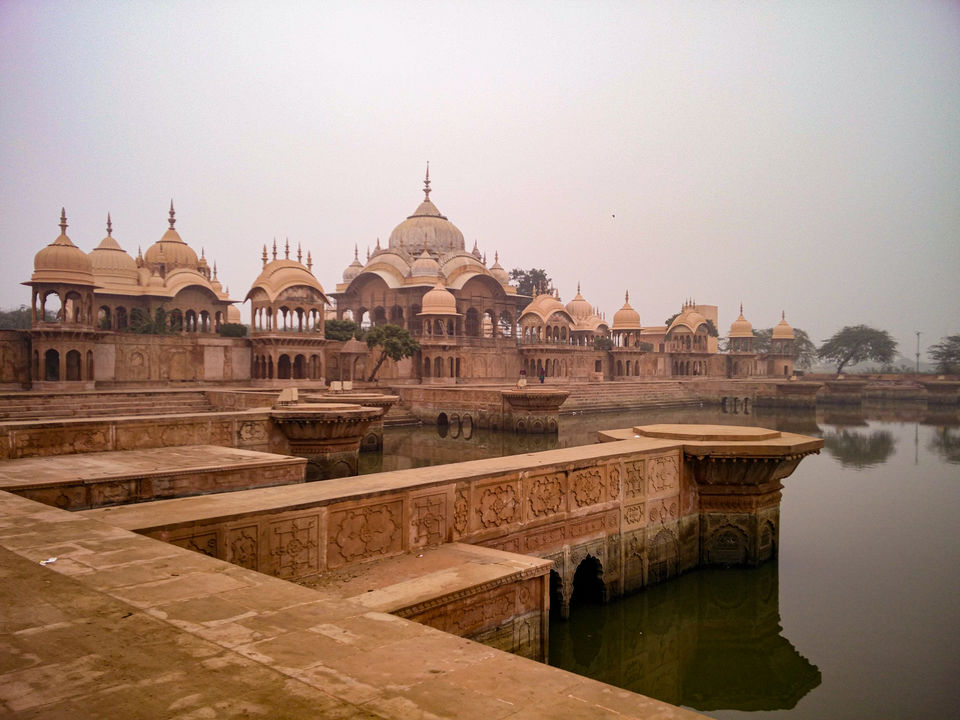 We move ahead with our parikrama from there. Second, we arrived at Mansi Ganga. You can see people taking a holy dip in the pond. We then visited the Mukharvind temple. We continued our journey and arrived at Daan-Ghati Temple. It is a temple where the deity is in the form of the rock. This temple also showcased all the avatars of Hindu Lord Vishnu. With the coming of Radha Kund, which is said to be dug by gopis and Radha rani herself and is known as the sacred bathing place of Radha Rani, we completed our parikrama.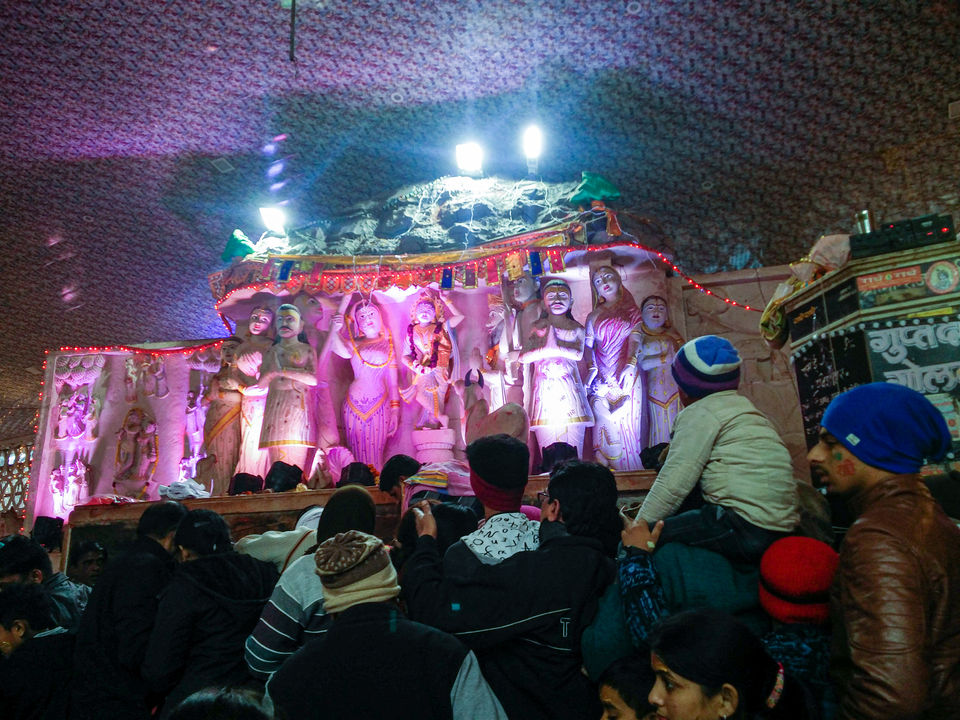 Later, we got off from the auto-rickshaw at the Chhatikara and embarked on our return journey.
Radhe Radhe!
Thanks for reading. For any queries, reach out to unwindingvibes@gmail.com. We would love to answer any questions related.