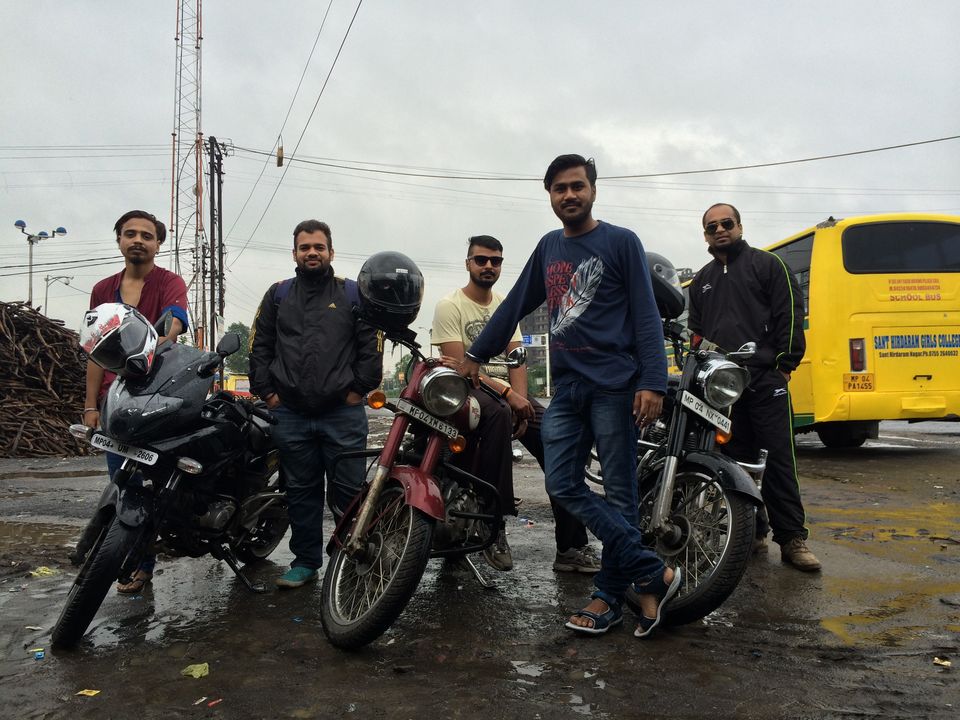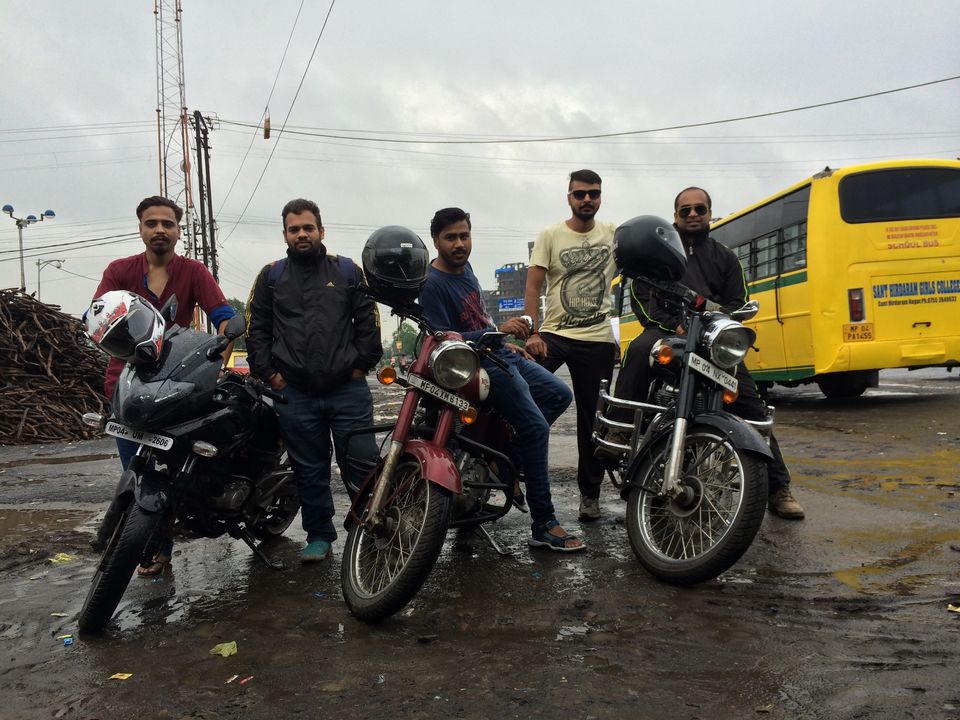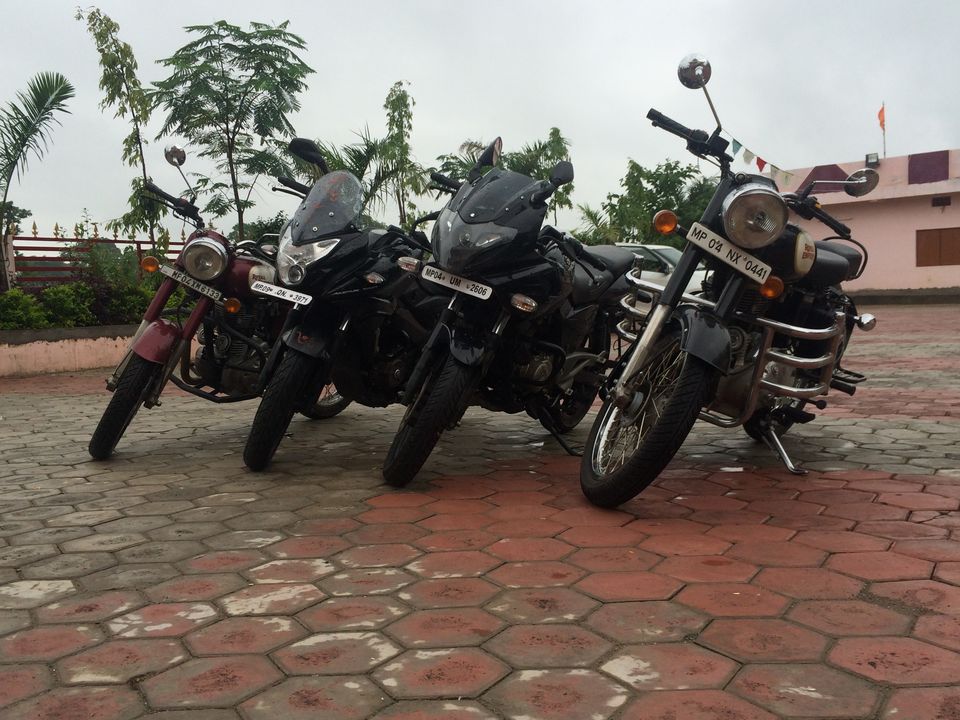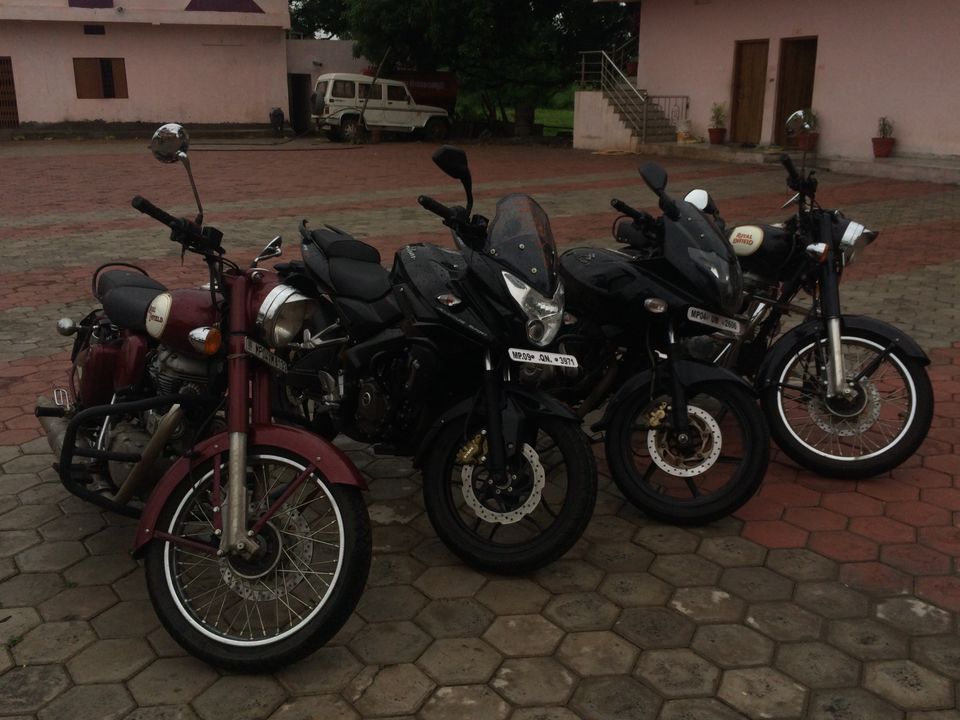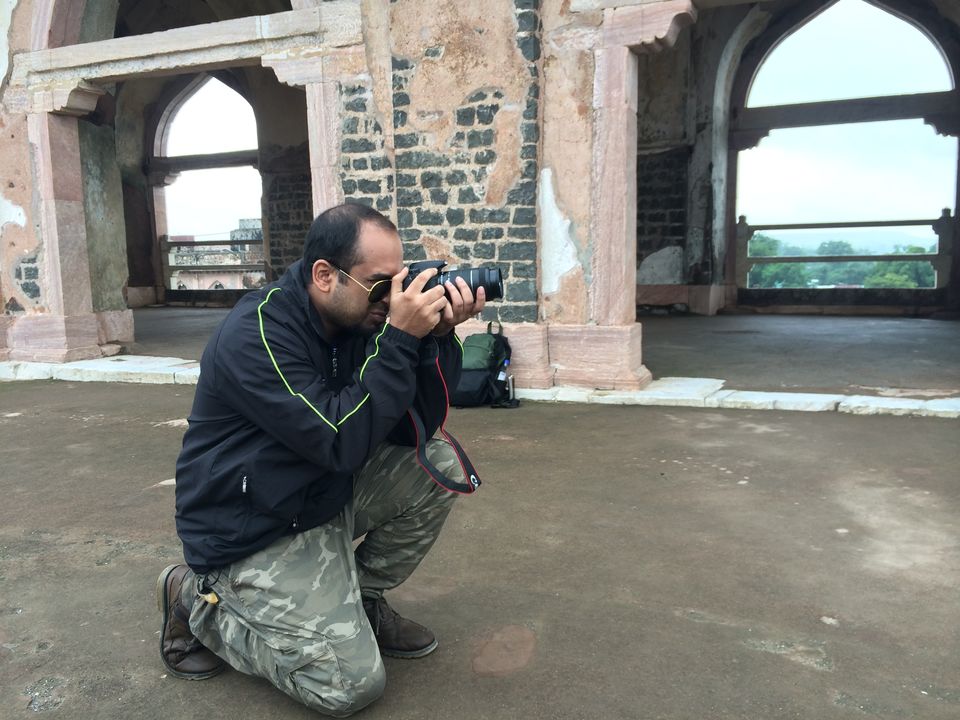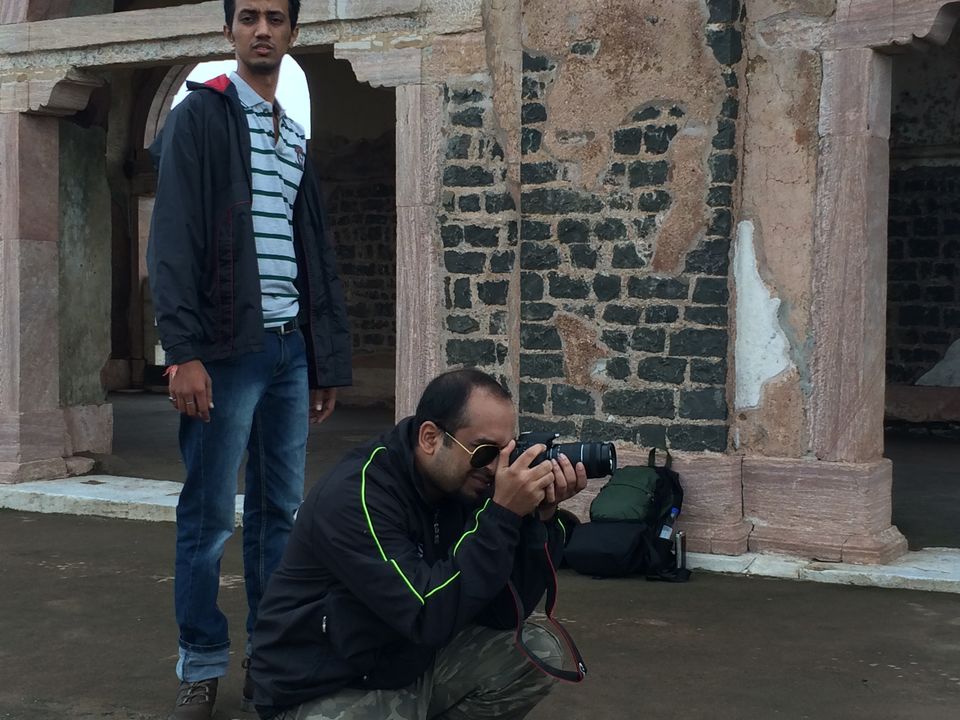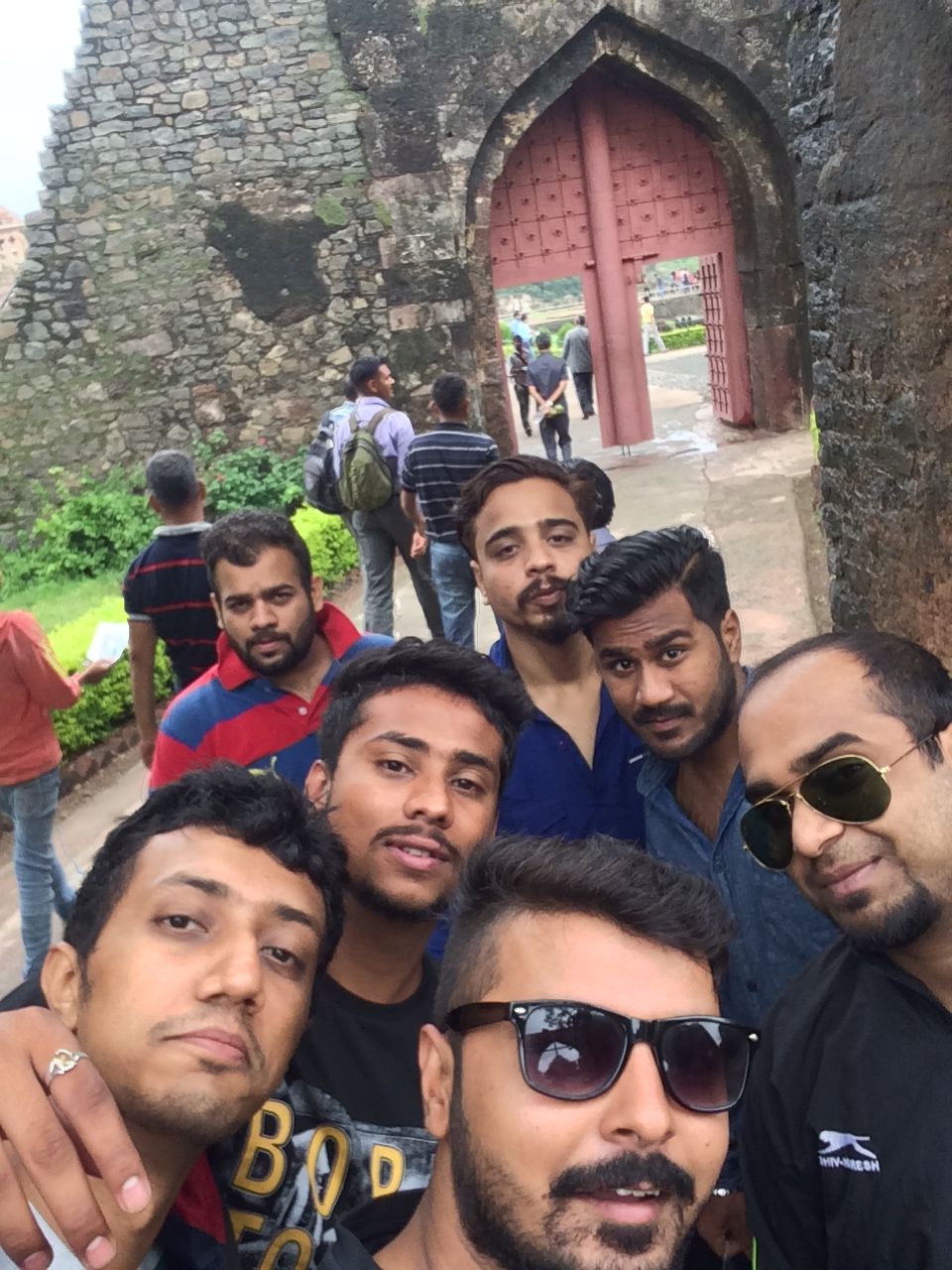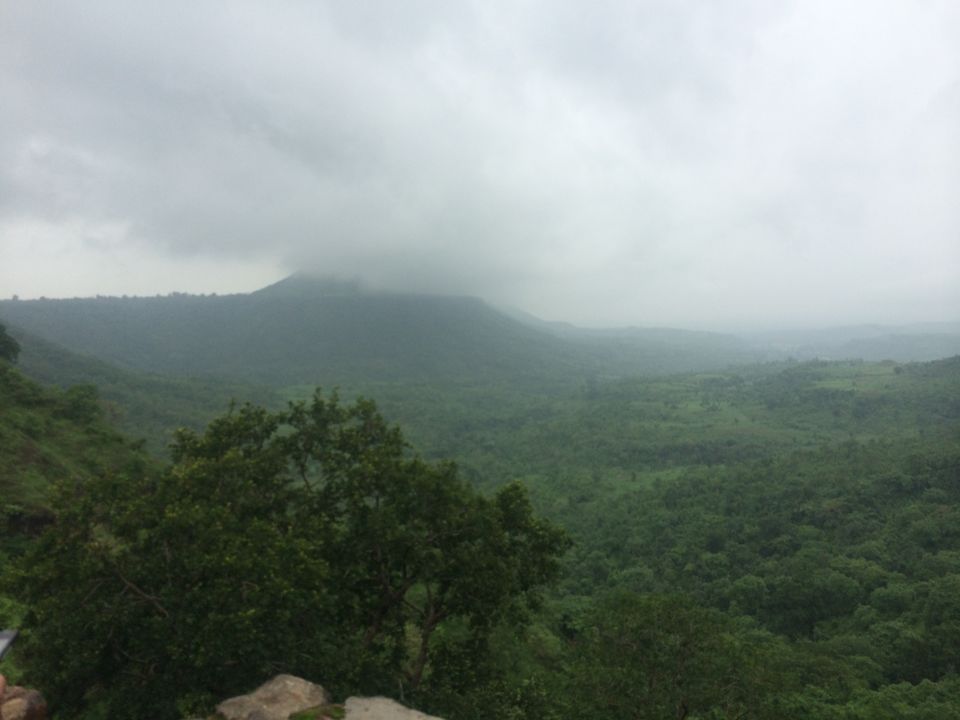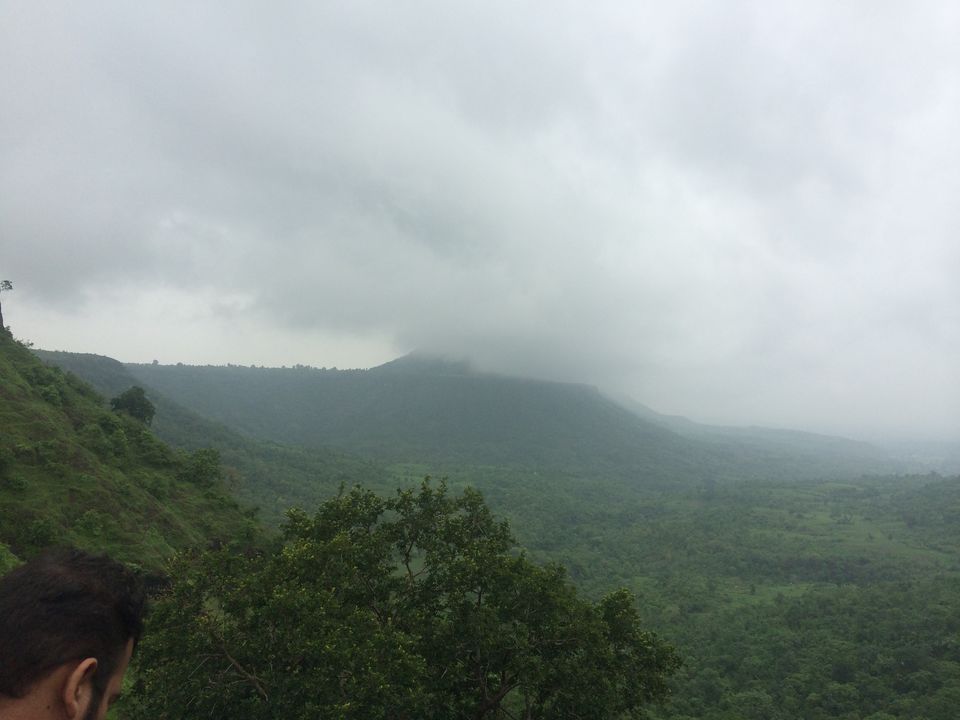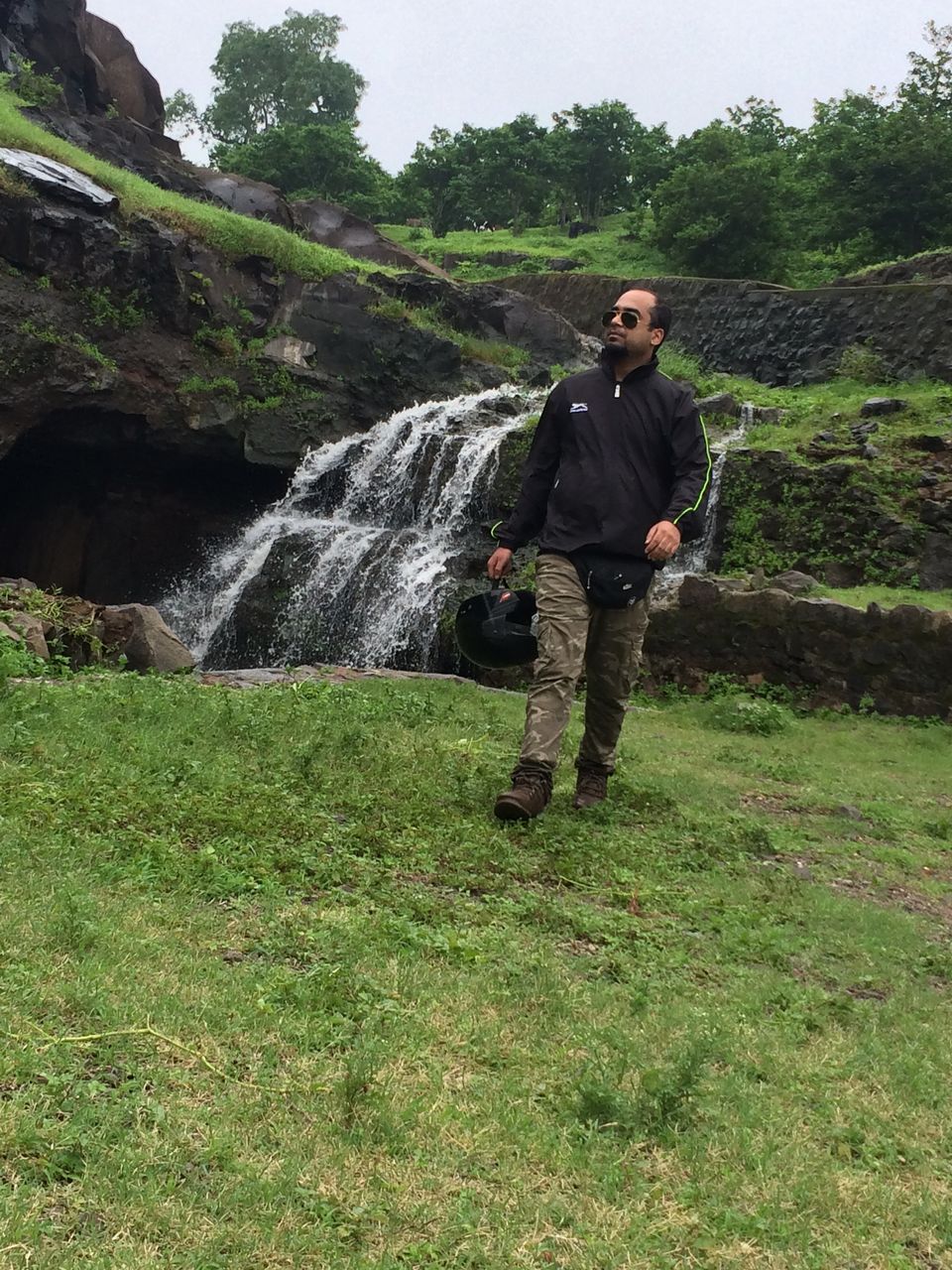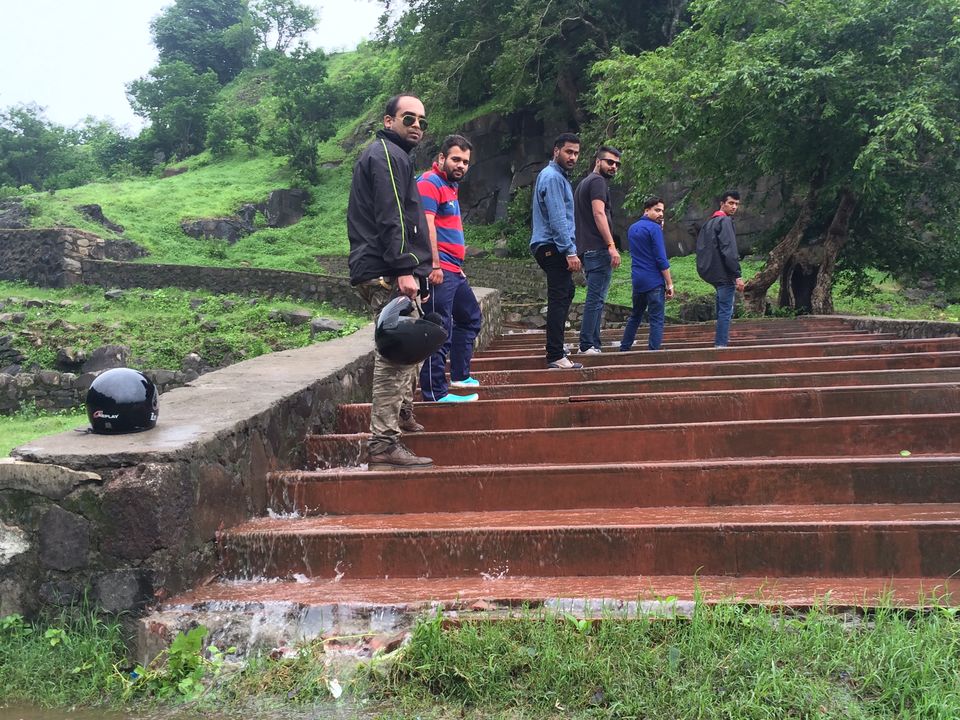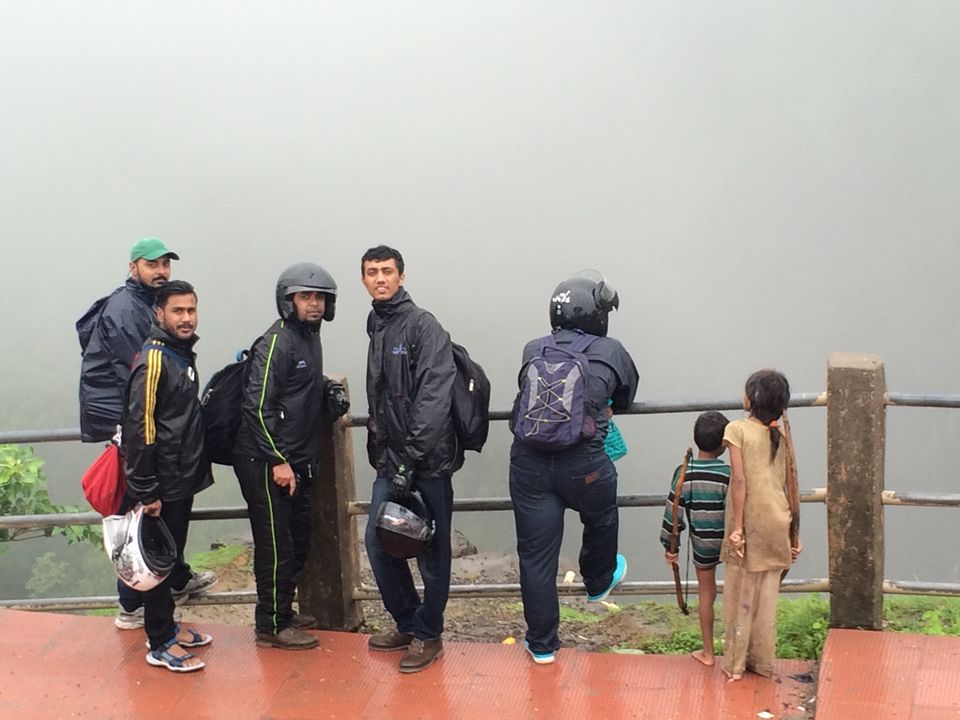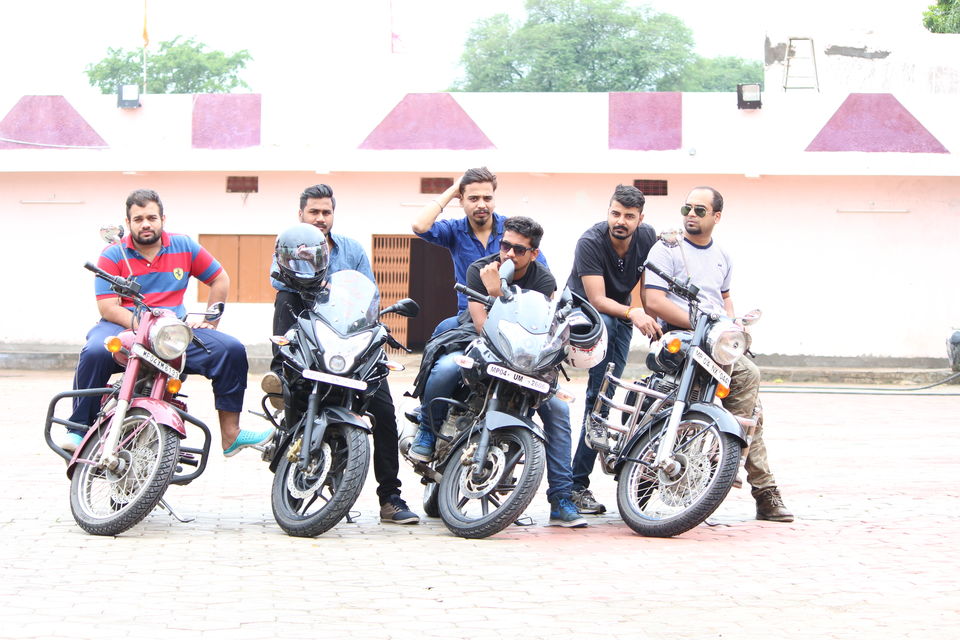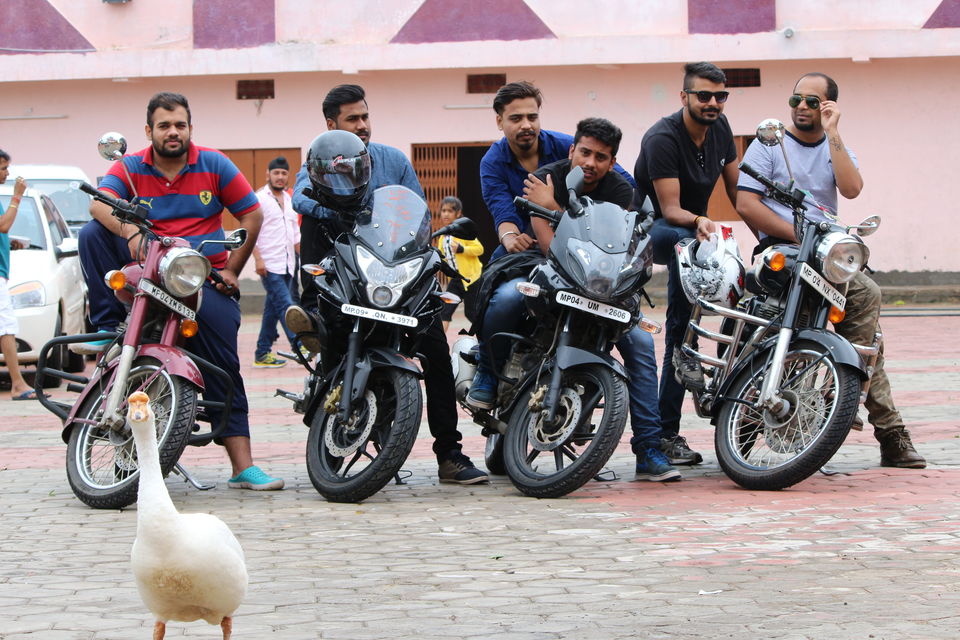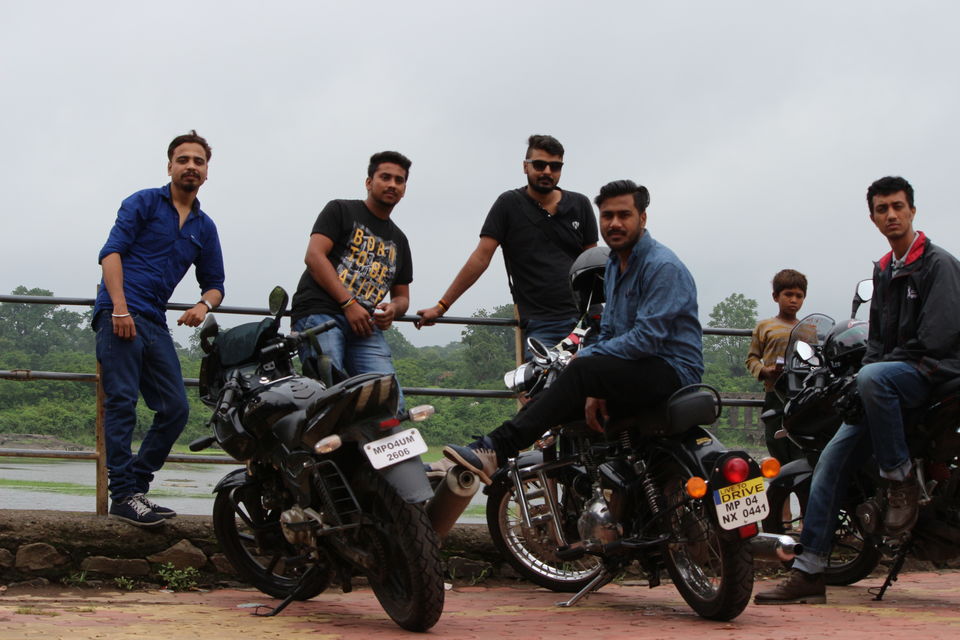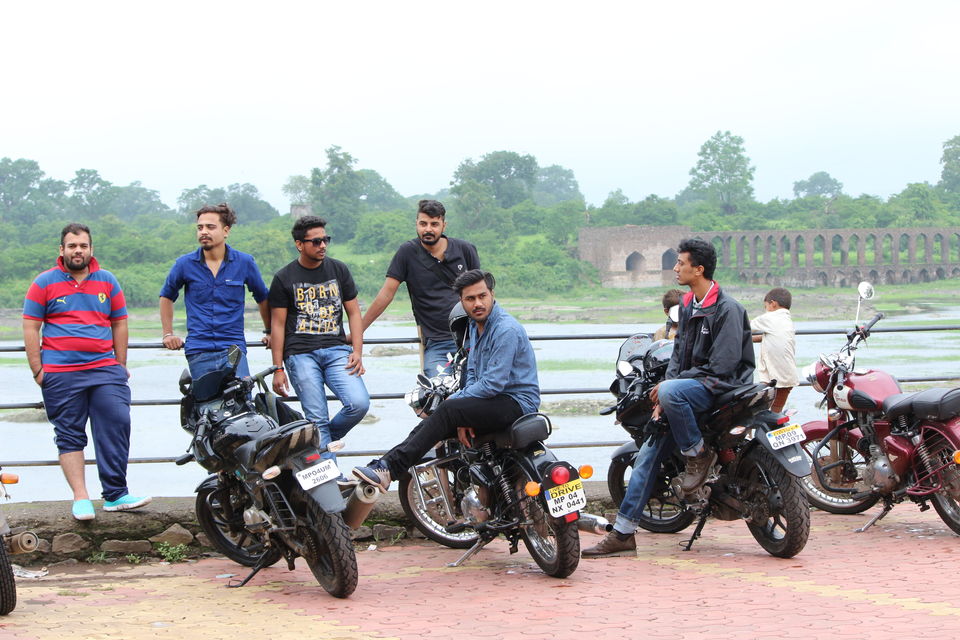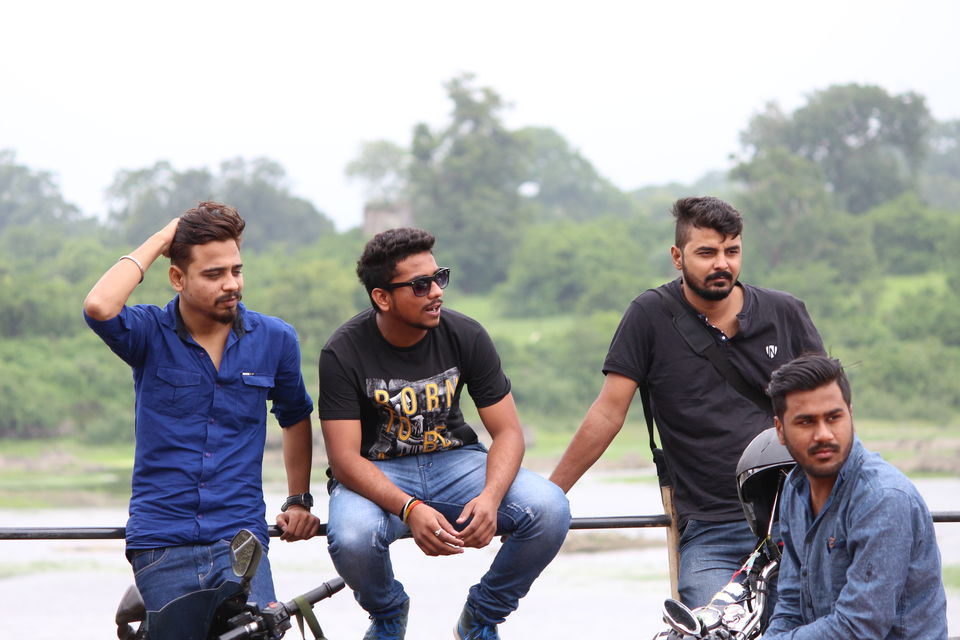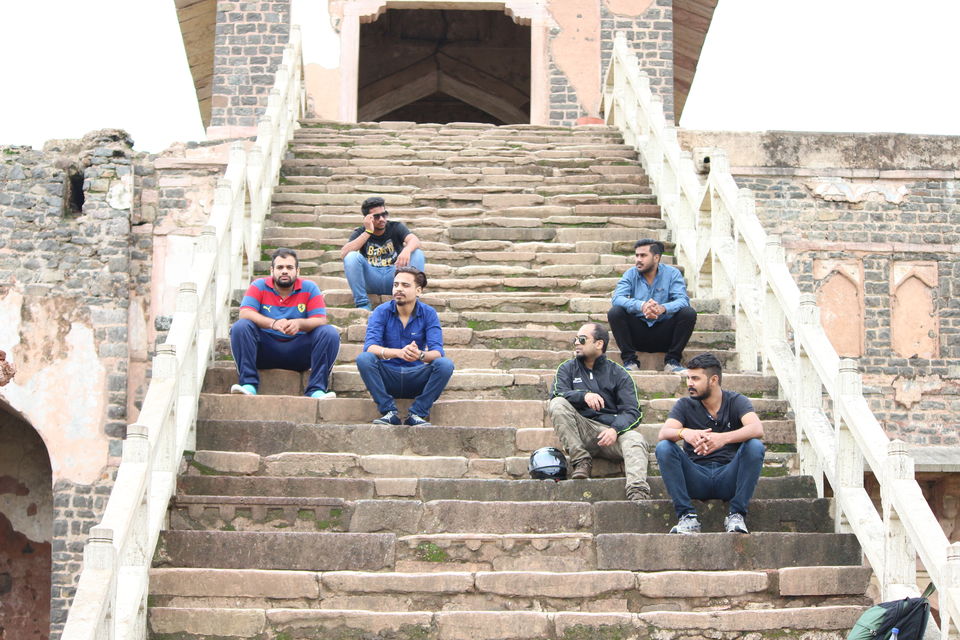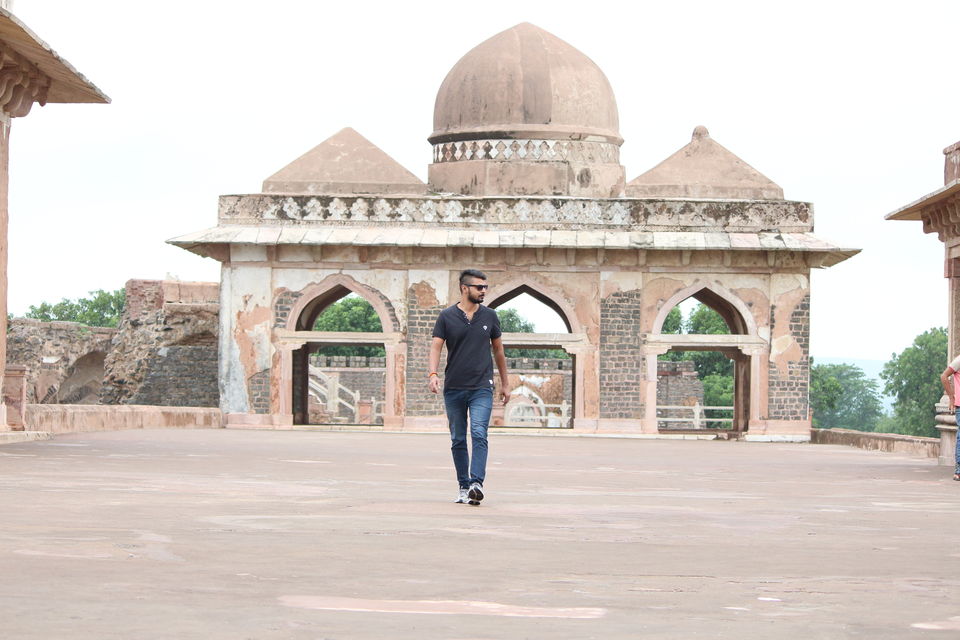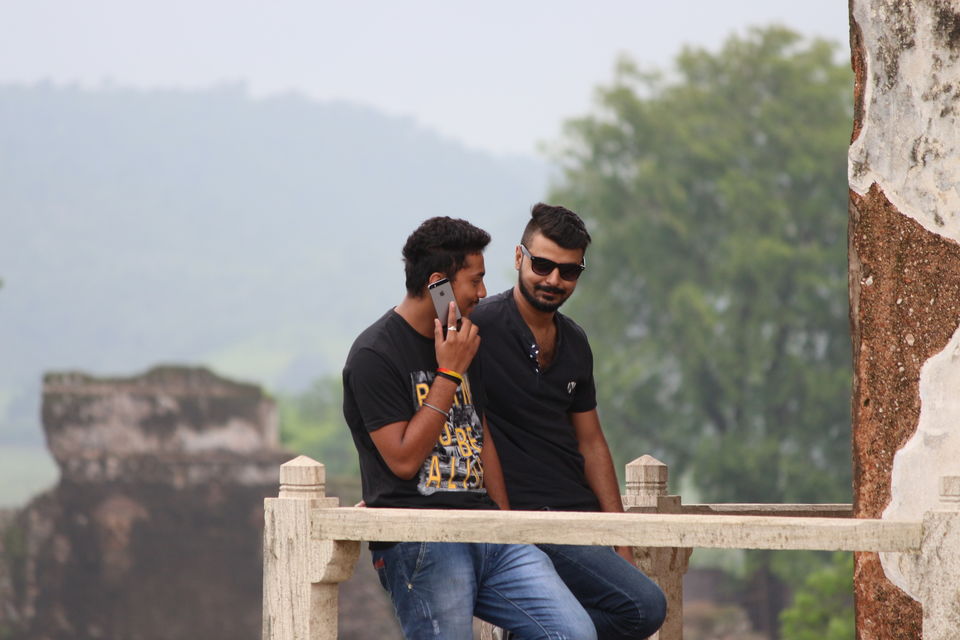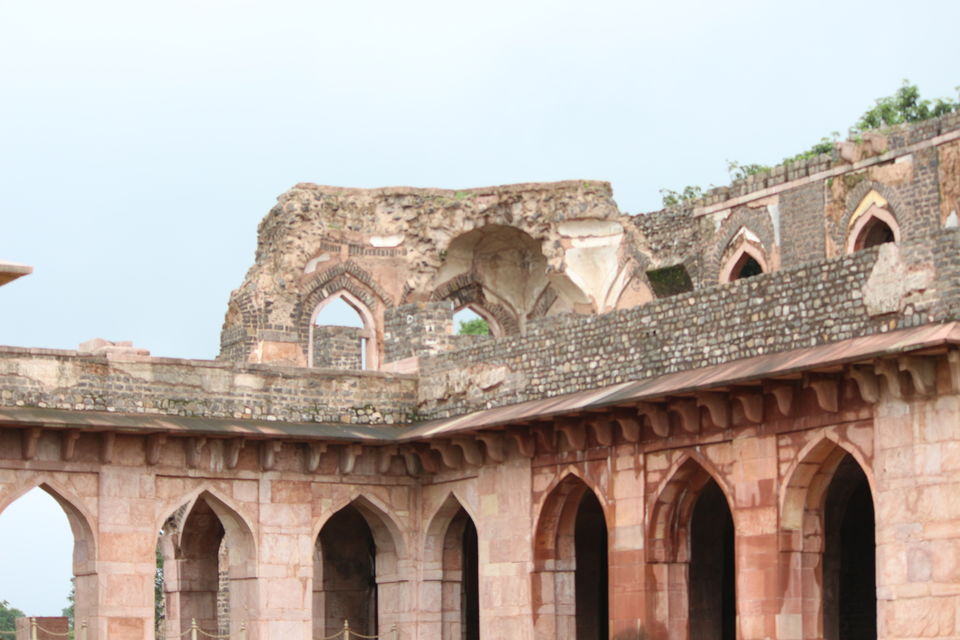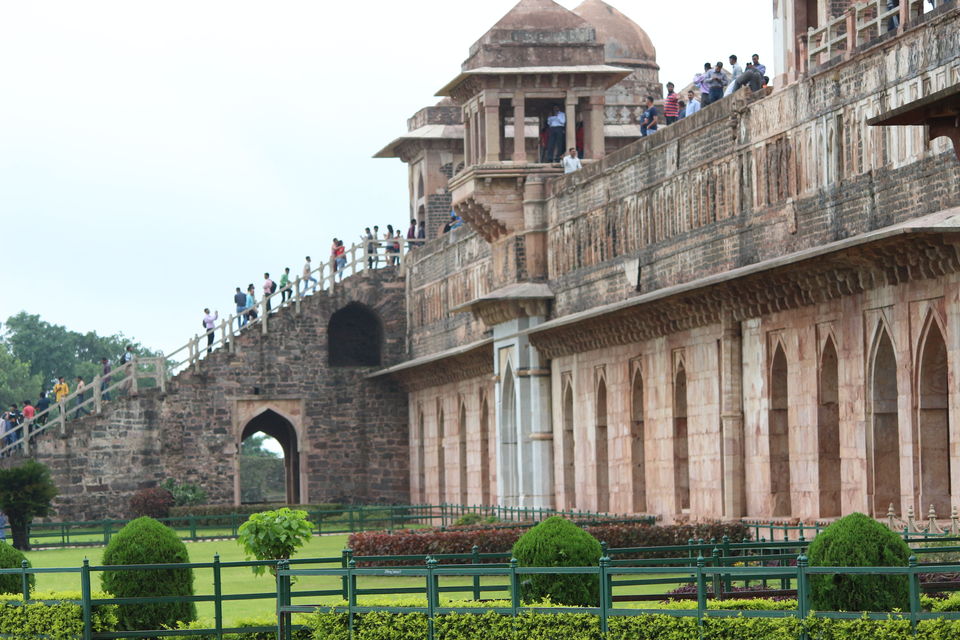 July being the month of my travel turned out to be quite exciting and adventurous. During the second week, some how monsoon changed its direction and heavy rainfall predictions were made. Me and my friends (Rana, Raja, Yaman, Shubham, Bharat, Puneet) like always gathered at the tea stall for the refreshing morning tea while discussing how to make our trip more exciting, we came up with a plan. We decided to go for a ride during the week of predicted rainfall. All seven of us agreed on the plan.
So, 7 members were ready for the weekend trip on 25th July, but our greatest concern was Rain. because it was not easy to ride on the roads with heavy rains.
Riders :
Aashu
Rana
Shubham
Yaman
Raja
Bharat
Puneet
So, We gave the name to this trip "CHALLENGE ZONE TRIP". On 25th of july 2015, at morning 6, all of us met at Rajpoot Dhaba with our bikes (Royal Enfields, Pulsars), where we always gather to have tea. Favorably,Sky was Clear- No rain, we started Journey from there. Stopped at a petrol pump and then left again after filling tanks of our bikes.
We were driving smoothly then suddenly after 15 kms drive, heavy rain falls started. It seemed like somebody tried torturing us saying now- dare to drive . But Riders Confidence was on a greater height , nobody could stop them. we were continuously driving but at a slow speed because of heavy rains, roads, tarmac & huge vehicles . We stopped at 11am at sonkatch, Pappu & Pappu dhaba for breakfast and tea. (Everybody were looking with big open eyes. Some asked us about our dare to travel in that rains. Some shaked hands, and wished all the best). Randomly i asked to one of the riders about breaks and oil then I found that breaks were not working of his bike, it was a problem for us. There are hilly roads in Mandu, so I was concerned about that. Then we decided to repair this problem in Indore.
We reached Indore at 2, still it was heavily raining, much more louder than before. We managed to reach the Royal Enfield service centre for repairing of breaks. After 1 hour we left for Mandu, but crossing Indore via city traffic is not an easy task. It Consumed 1 & half an hour to cross indore and there was a new problem welcoming us , which was rivers & nallas were overflow due to heavy rains. some roads were closed yet some were open. Open roads were in worst condition- Clouds, Tarmac, soil, water. After chasing the roads and enjoying the views of Mandu hills we reached to mandu at evening 6pm. It had been totally 12 hours drive. Nobody can believe us but literally clouds were running on roads, it was a amazing view. but roads were not clear due to clouds. I again experienced & saw the same feeling when i visited Spiti valley, Ladakh- Leh, or anywhere like Valleys - "Beauty of Nature is always situated on the toughest terrain"
When we were driving in the rain at afternoon, thinking about non veg meals , drinks & proper stay at hotel, but there was a new problem again when we reached Mandu. All hotels were full, No vacant rooms available. Hotels which were vacant ,prohibited for non veg and drinks. Now all Riders who drove 350 kms in 12 hours with Continuously rains, were deranged. We all need proper stay,Meals & drinks to relax, otherwise rain water could hit our health.
After driving 12 hours, we all were searching hotels here & there. After 2 hours of struggle with special requests somebody allowed us for good rooms ,drinks but Veg meals. Might be that was our good luck that worked at that time, otherwise we could not find any other options. (Credit goes to Shubham, who directly talked with hotel MD for our concern)
Next day, We visited Falls, Mahals and all local sight seeings. Actually views were awesome, Roads in clouds view was much fanastic, but that day was Sunday, all the funny families, people were come to there for picnic. Suddenly huge Crowd arose on the places and they mashed up all the beauty with Food packets, Rapers, etc etc dustbin items. We left for our Non veg meal Fantasy over there. By Luck, one the small Dhaba was making Desi chicken. After the Lunch we left for Bhopal, but this time we choosed another route. that was our biggest mistake because that route- Dhar route , was in its worst condition. Road Patches were drastically broken. 90 kms of roads traveled in 5 hours. It was about 10 pm , dark night. We stopped at a tea corner at Rau, near by indore for some snacks, & tea, and then left for Bhopal. There were so much heavy rain falls. It was not easy to drive at even 30kms/h speed. We weren't able to see anything on road because of rains.
With 3 more Stops (Where every owner of dhabas, restaurant were shocked to see us because we drove bikes in rains at whole night) We reached to Bhopal at 4 am. The Main Surprise element for us was- Rains stopped where it was started at journey. so that's why we realized, this trip tried to torture us and our plans, but we successfully completed it.
Thanks to all my friends who Rided offroad first time and it was a extreme conditions, but they never lost hope and faith.
" You can Quit anytime but Riding further is all about Dare "- Ashutosh Shrivastava
- Aashu
You can Contact us for Tour packages, offroads trips, Bike tours & Tour Consultancy-
Blog - https://mtgtrip.wordpress.com/
Facebook - https://www.facebook.com/mtgfunoffroad?fref=ts
Mobile - +919893208331