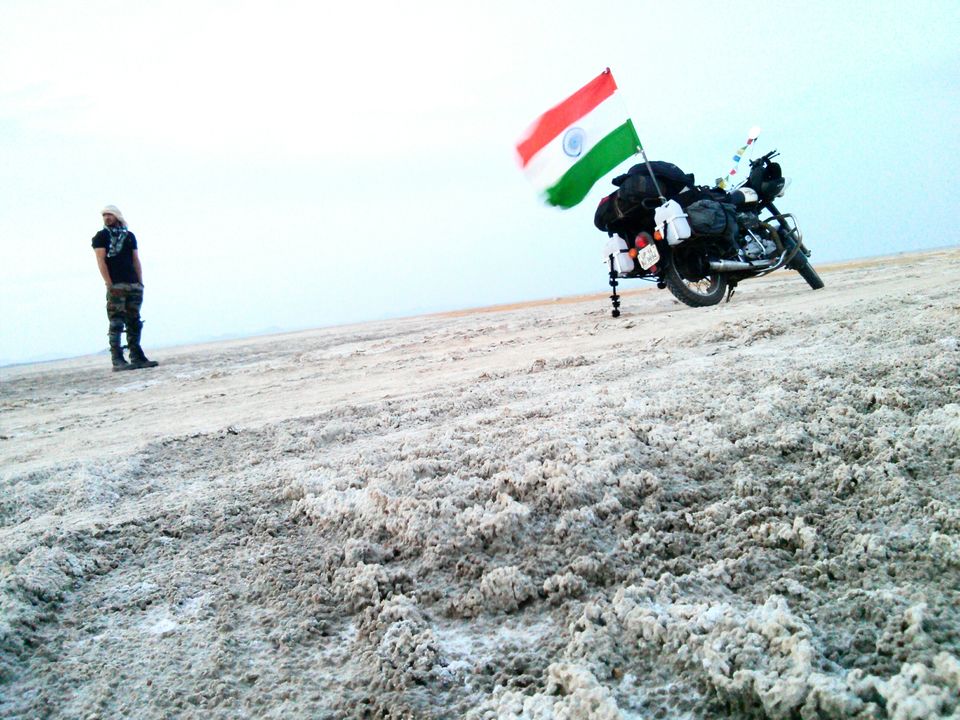 Heart of India resides in its villages… keeping this thought in mind I decided to pursue my Rajasthan journey through the villages avoiding highway route this time. Dressed up in an Army-colored cargo, I decided to take a halt at Sakran village, I was coming from Barmer and was headed towards Udaipur via Bheemjhal.
As I was about to take a sip from my hot cuppa, suddenly a small crowd of people erupted from nowhere. Assuming that I am from Army thanks to my cargos, my riding boots and the great Indian flag waving on my Bullet. One of them initiated a conversation with me. I tried convincing them that I am not from army but they disagreed seeing my appearance. I asked them why they were so excited about the whole army thing, they said it's an honour to serve our motherland.
Keeping them in the delusion I continued my journey. I might have travelled 15 odd kms, I saw one the guy from the crowd following me. I pulled over and asked him "Is everything okay, why is he following me"? Instead of answering my question he started guiding me the route "From next circle take left, go straight, take this right, you will see railway crossing, take first left and then go straight". I thanked him for his gesture and asked are you going towards the same direction he said "Sakran where you halted for a break was my village. I thought you might get confused about the route so I followed you to ensure you follow the correct route".
Spellbound with his gesture I thanked him and said "What you did is amazing, now please go back, I will follow the route you guided me". He insisted that he can accompany me to few more miles but I pleaded him to return back to his village. Considering my request he smiled took my picture with the flag and returned to his village. During my trip I learnt that travelling is not about seeing new places but having an experience of the wonderful people who exist in this country, an experience which one cannot have sitting in the comfort of his home.
Helping each other should be the only religion we human must follow.