The need to find oneself always sounded a bit too far-flung – a bit too shamelessly romanticized – an idea to me. Born and brought up in a crowded capital of a very crowded country, I felt like losing a battle where there was none – and not knowing what to do with the invisibly infinite wounds. Going with the flow became intolerable. I spoke but didn't understand the words, I thought but couldn't really hear the melancholic musings within. Suddenly, the need to find myself did not seem a far-flung idea anymore.
And so, a solitary road trip to absolutely nowhere came as an absolutely refreshing – although hardly ingenious - idea. This time I could hear everything – not loud but crystal clear.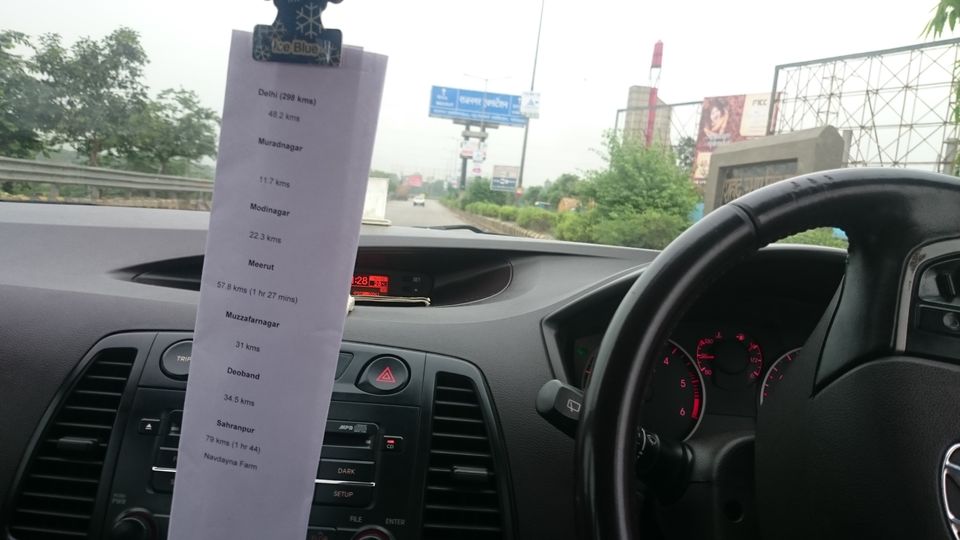 The destination was not really 'nowhere.' It was really in the middle of really nowhere, though. With a mind like a vacant, rickety yet stubborn mountain bus, I put my car into gear on July the 31st. There was no girlfriend this time, no friends, no clamour to arrange the luggage, no common meeting point and no point – or at least that's what my mother's look betrayed as she held her hand out for the empty tea cup. The cup was returned promptly but there wasn't going to be any prompt change in her son's 'what's wrong with him' idea.
It was time. Time to drive. Time to see. Time to hear. Time to smell. Time to feel. Time to get lost – lost in an organic farm in a village close to Dehradun. And in getting lost, it was really the time to truly discover all that's within and without.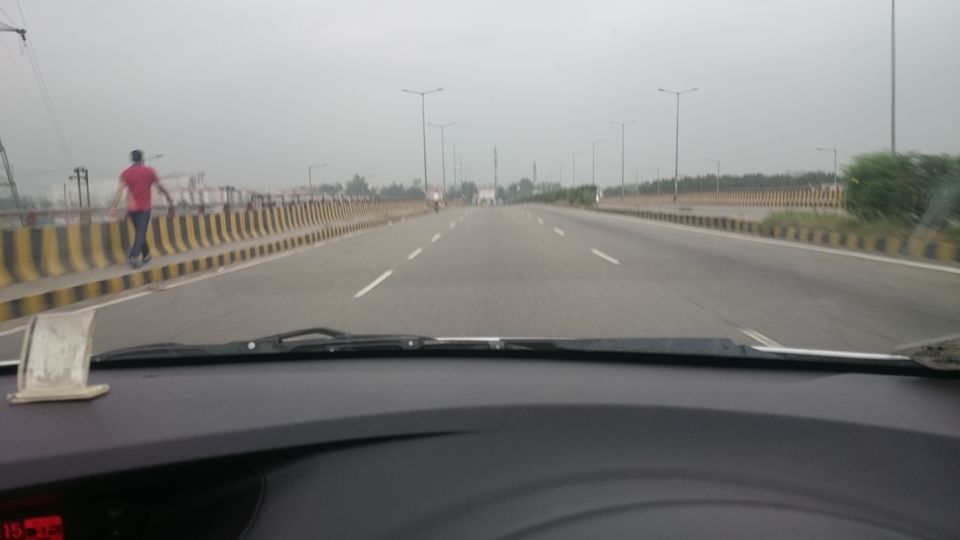 Now, the drive from Delhi through Uttar Pradesh can challenge even the most 'silver-penned' writers trying to weave about a non-existent wonderland. Let me not even try.
Instead, and with all honesty, allow me to just try explaining how even the ungainly can disguise itself as agreeable to the unwavering senses.
The cracks and crevasses in the roads reminded how pain and misfortune makes you cautious but won't dare halt life's journey. The dusty gravel reflected just why permanence is a figment of imagination. The trees on either side showed there's the comfort of a shade for whenever in need of it but the rain-less clouds above showed why moving without a purpose can be just as peaceful.
At the same time, there was no doubting though that the clouds were indeed in a mischievous mood as well. They did eventually open up, only to rush back into the vast corners – only to regroup and once again pelt the car from all sides. They were mocking. They were playful. But most of all, they were in need of my attention and I had all the time and will to give it to them.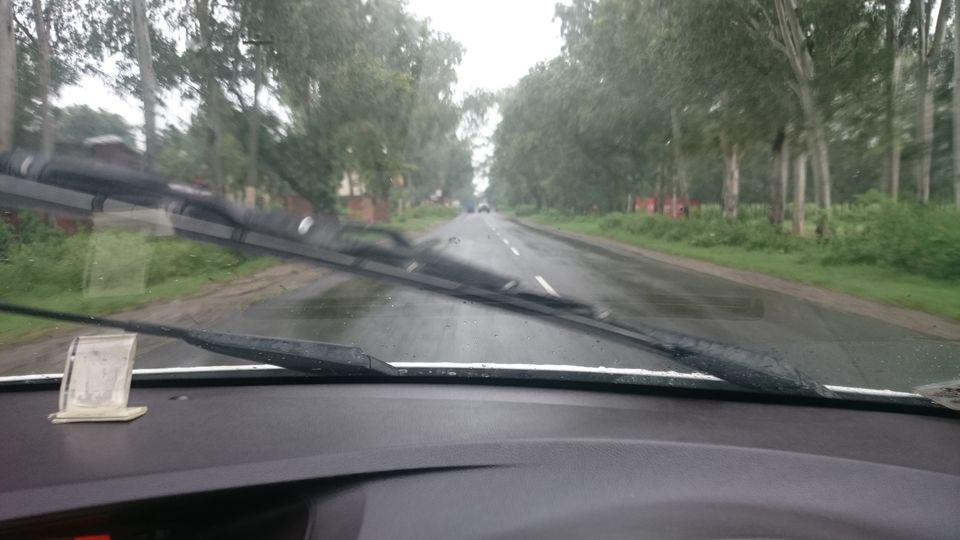 After all, there was no ex-lover threatening to douse the incessant cigarette smoke that partnered the clouds to make the car magically misty. No friends craving for ecstatic selfies like addicts craving for equally ecstatic ecstasies. No one to turn up the overplayed, over hyped and overly abused punjabi beats. And no one to turn the jazz down.
To the tempo of the saxophone rose my mood, hummed my car, whistled the wind from the open windows and time stood still and flew – surprisingly together.
After about four hours, there was the need to sink into something even more heavenly. And the countless fast food institutions could hardly do justice to the paradise that one man was creating for himself in a mystical hatchback. And so, the hatchback stopped at a vacant dhaba, the driver diving in to save the parantha before it completely drowned in the merciless butter all around. Crunches, dead lifts, salad and whey protein could well have been from a world completely unknown.
Three paranthe, a sugary tea and an uncharacteristically loud burp later, I met the road once again. From here to the village, it was a lazy movement of man and his machine. The seat belt was adjusted, the sun replaced the clouds outside almost as comprehensively as lounge tunes replaced jazz inside, and the road turned into a sea of orange with kawariyas taking over. Not too religiously inclined but I still marvelled at how long their journey, how big the loads on their shoulders and how bigger their will to walk and walk and walk.
Even as I was pondering if I should next ditch driving and hiking – my second passion, and take to walking the highway in the next season, the pleasing hills just before Dehradun came into focus. Thoughts of walking took a hike, down went the pedal and the car slid into top gear once more. Little by little, the destination was coming closer. Little by little, the journey was coming to an end. Little by little, I had discovered, discovered small pleasures, in my ardent bid to get lost. There was nothing to post on social media - no check-ins, no group clicks. Instead, it was so much more of me and all that surrounded me – making for memories that won't ever need to scream from a wall to be remembered from.
Solitary trip? Far flung? Perhaps. Shamelessly romanticized? Absolutely not!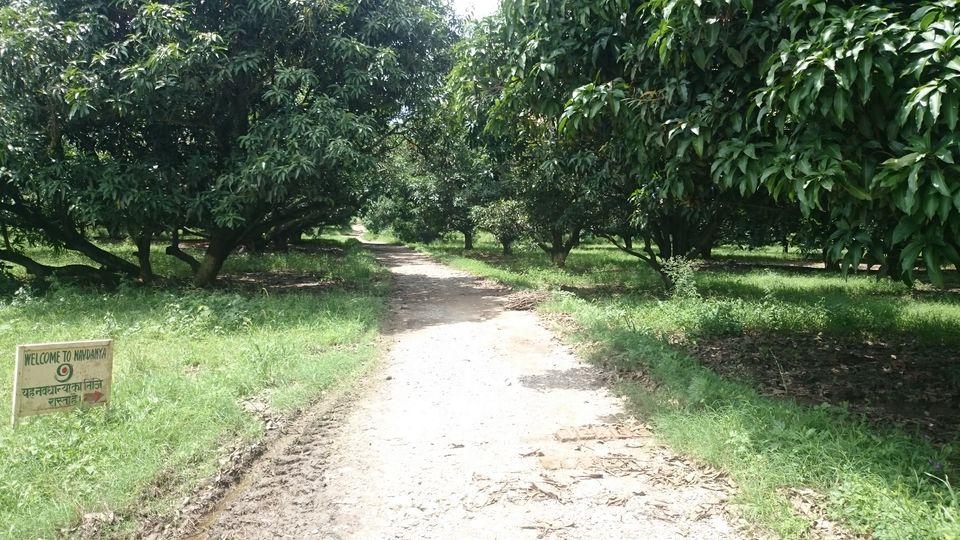 Note: The above is an account of my road journey to an organisation trying to promote organic farming near Dehradun. It was for three days of getting hands dirty – literally, and three nights of sharing endless experiences with people from all over the world. Needless to say, it made the drive back even more rewarding.