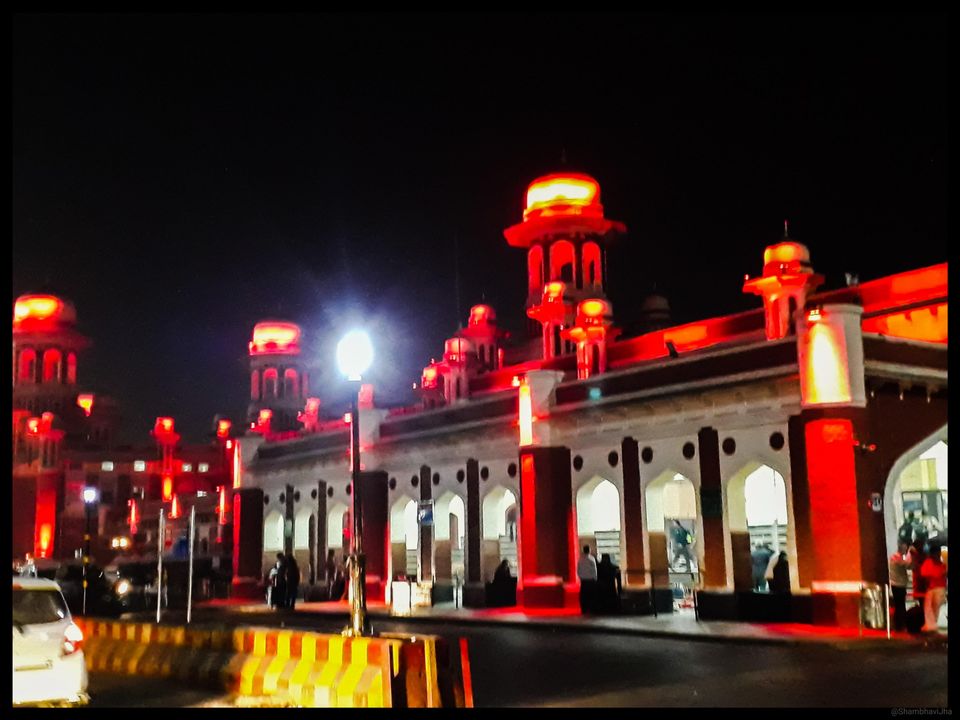 I was in Fatehpur Sikri, to attend my friend's marraige. Everything went well, she got married and next morning she left for her in-laws home. And then, I was like, what should I do now? Where should I go? As I am neither from Fatehpur nor from Delhi, but because of some work in Delhi I couldn't go back home. So basically I was stuck. But before that work to start I had three days time in my hand. So, I started searching for places to visit, nearby Delhi. And at that exact moment, I got a call from one of my friend who's studying in Lucknow. And that's how my weekend getaway was planned.
I booked a ticket in Double Decker train from Delhi. I was very excited, as it was for the first time I was travelling by Double Decker train. Finally my unplanned trip started.
There was double excitment. One was of visiting Nawabo ka sheher (city of Royals) and second, was of visiting my friend, after one year. Finally, after an 8hours long & tiresome journey (as the seats were very uncomfortable) I reached Lucknow at 1030PM. And there she was, with a smile on her face, waving at me, ready for my mehman-nawazi (hospitality).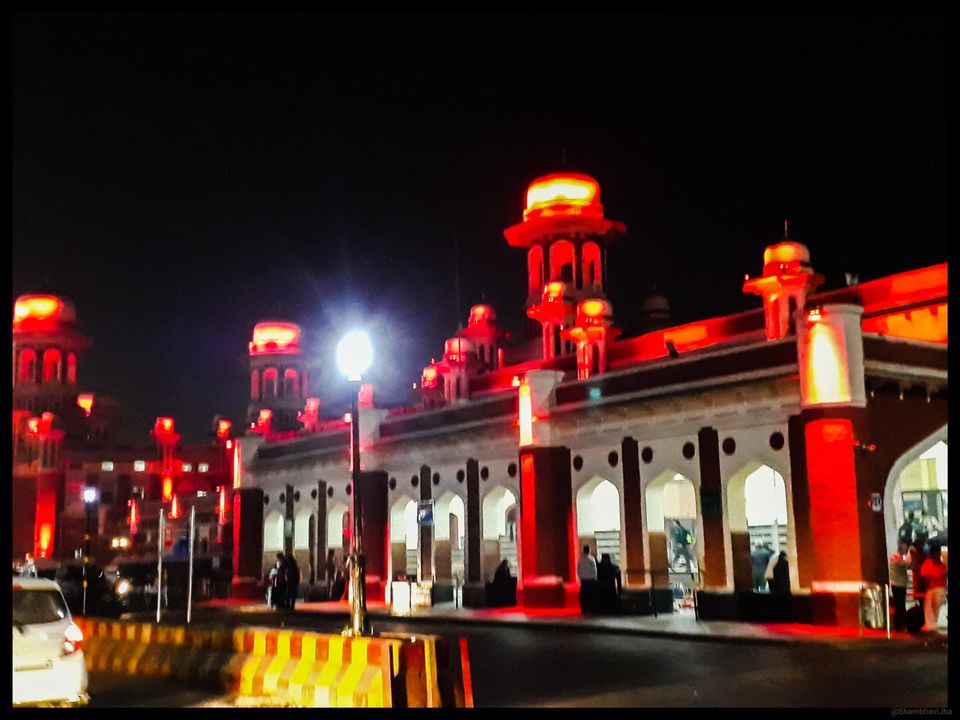 Next morning, I woke up, completely clueless of the plan. Didn't know what to do & which are the places to visit as this was a completely unplanned trip. But she already had everything planned. We got ready, took a quick tour of her university and finally left for our first stop which was, British Residency.
RESIDENCY
We reached there, took entry ticket and entered & started clicking pictures. Suddenly, my friend started behaving like a tour guide. And this was what she said "It's aka British Residency because it served as the residence for the British Resident General, who was a representative in the court of Nawab. It's located in the heart of city. It's a best place to spend some time with friends and family. It also has a museum, which has old & rare photographs, maps, paintings and huge cannon marks."
I would suggest, if you are a history lover, then you must visit this place and if not, then just go there with your friends and family and have fun with them.
Donot visit on Monday and Friday as it's closed on these days.
Entry fee- 20Rs per person
Timings-10am to 05pm.
After exploring each & every corner of residency for 03 long hours, we took off to Ambedkar Memorial Park.
AMBEDKAR MEMORIAL PARK
By the time we reached there, it was dark and the lights in the park were on. It looked so beautiful at the night time. And while roaming around, I noticed one interesting thing that the entire memorial is build of same stone. Later I came to know that it's build of Red Sandstone from Rajasthan. The other interesting fact is that, many bollywood movies like youngistaan, Bareilly ki Barfi,Dawat-e-ishq were shot there.
Entry fee- 20Rs per person
Timings- 11am to 09pm
Remains open from Monday to Sunday
After that, just to relax a little bit, we took a rickshaw to Gomti Riverfront which is just 10mins away from the park. After having some quiet and peaceful time we started for our hostel. And this marked the end of day 1.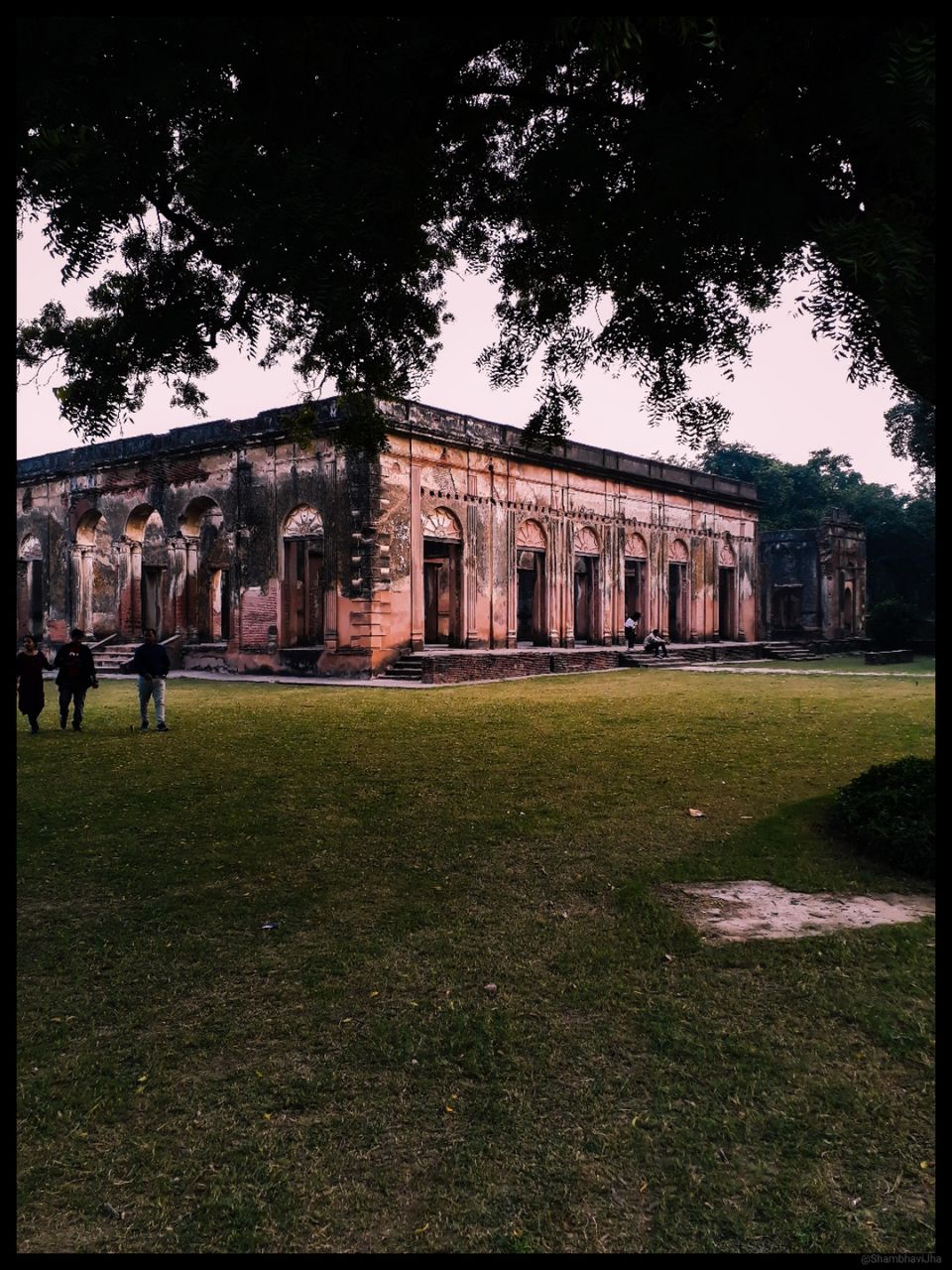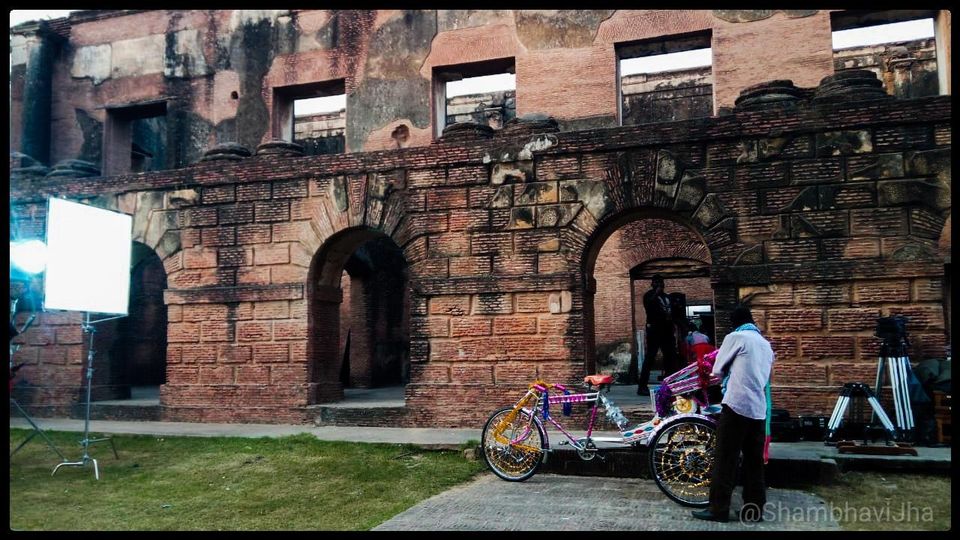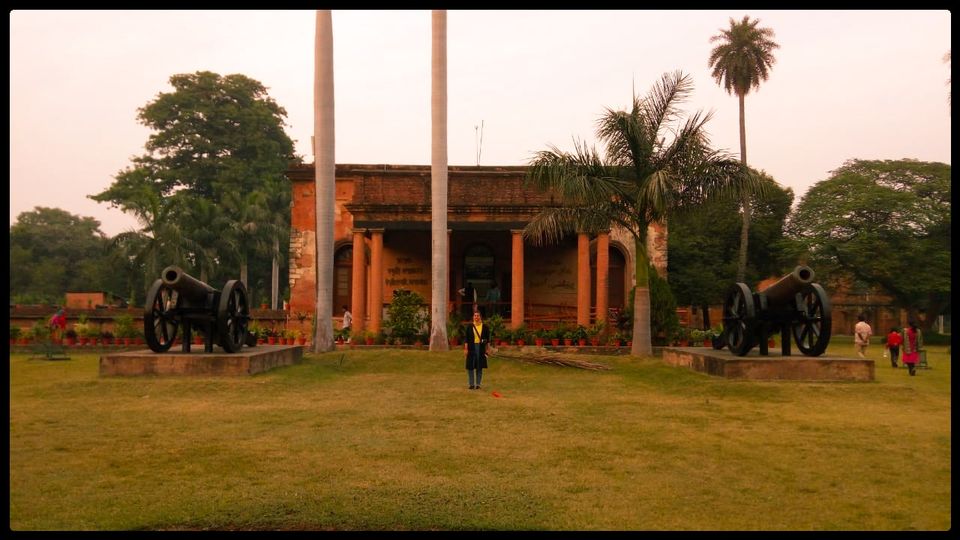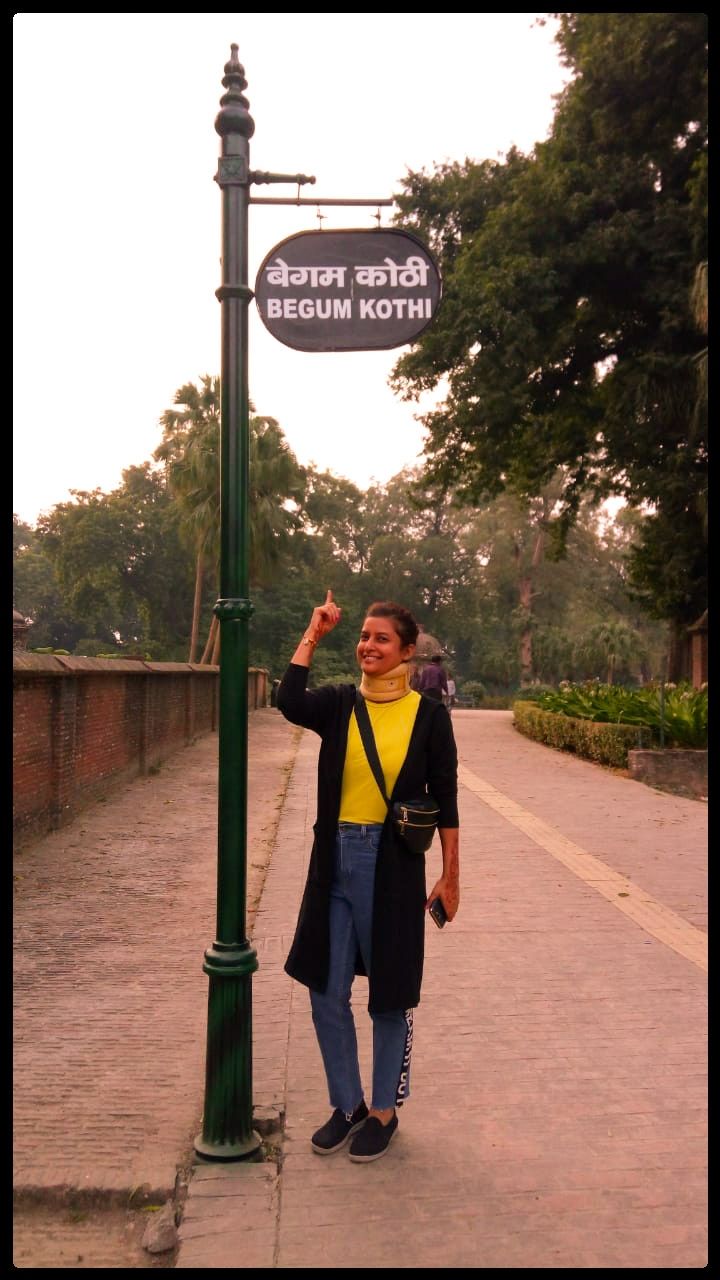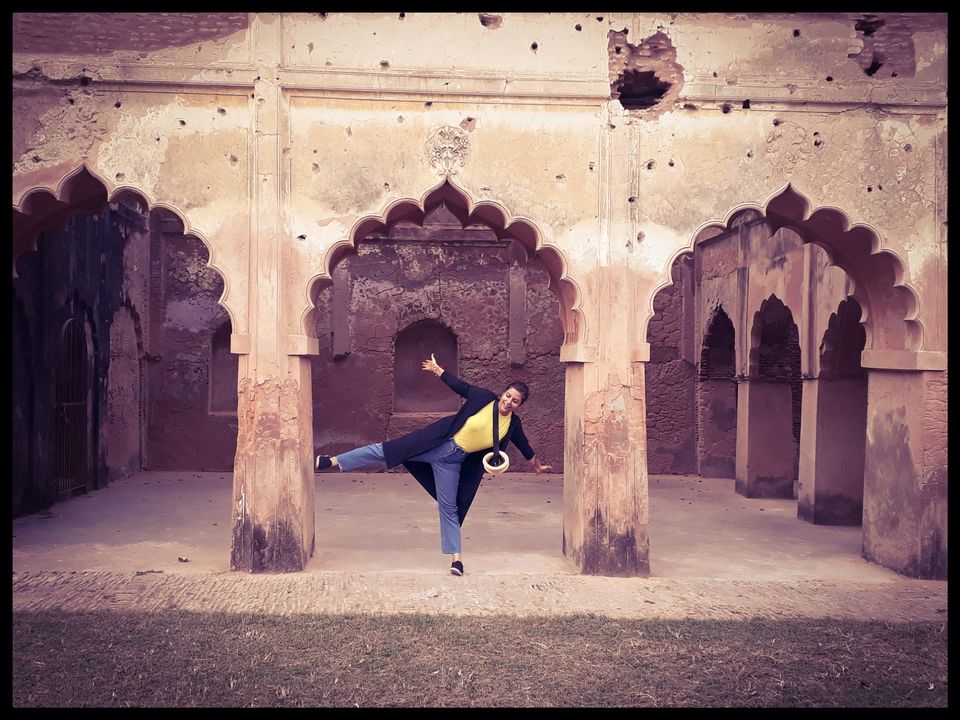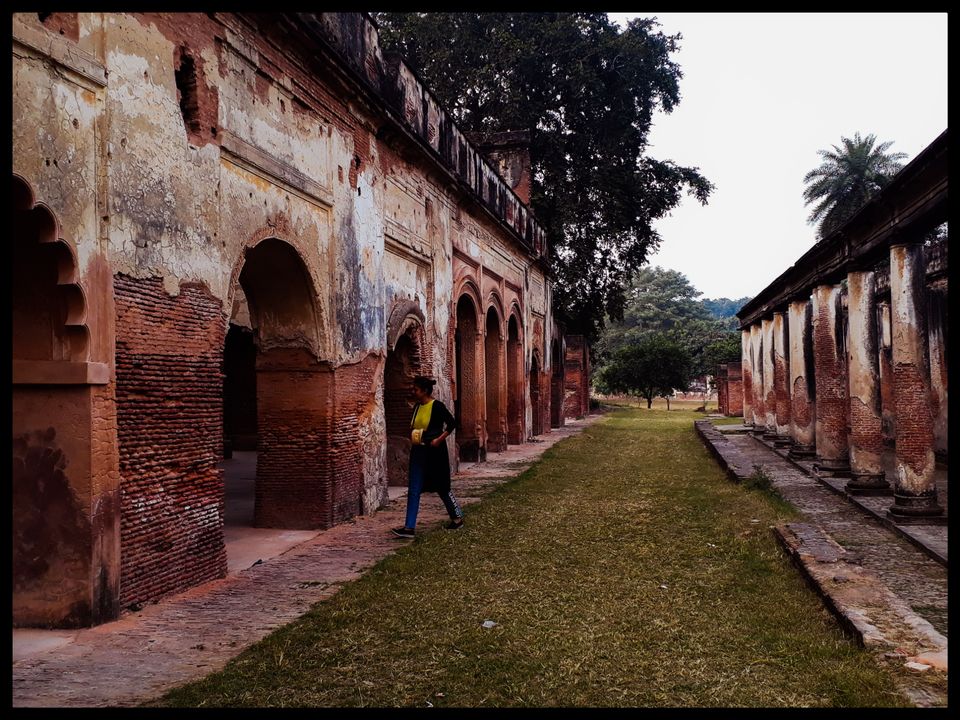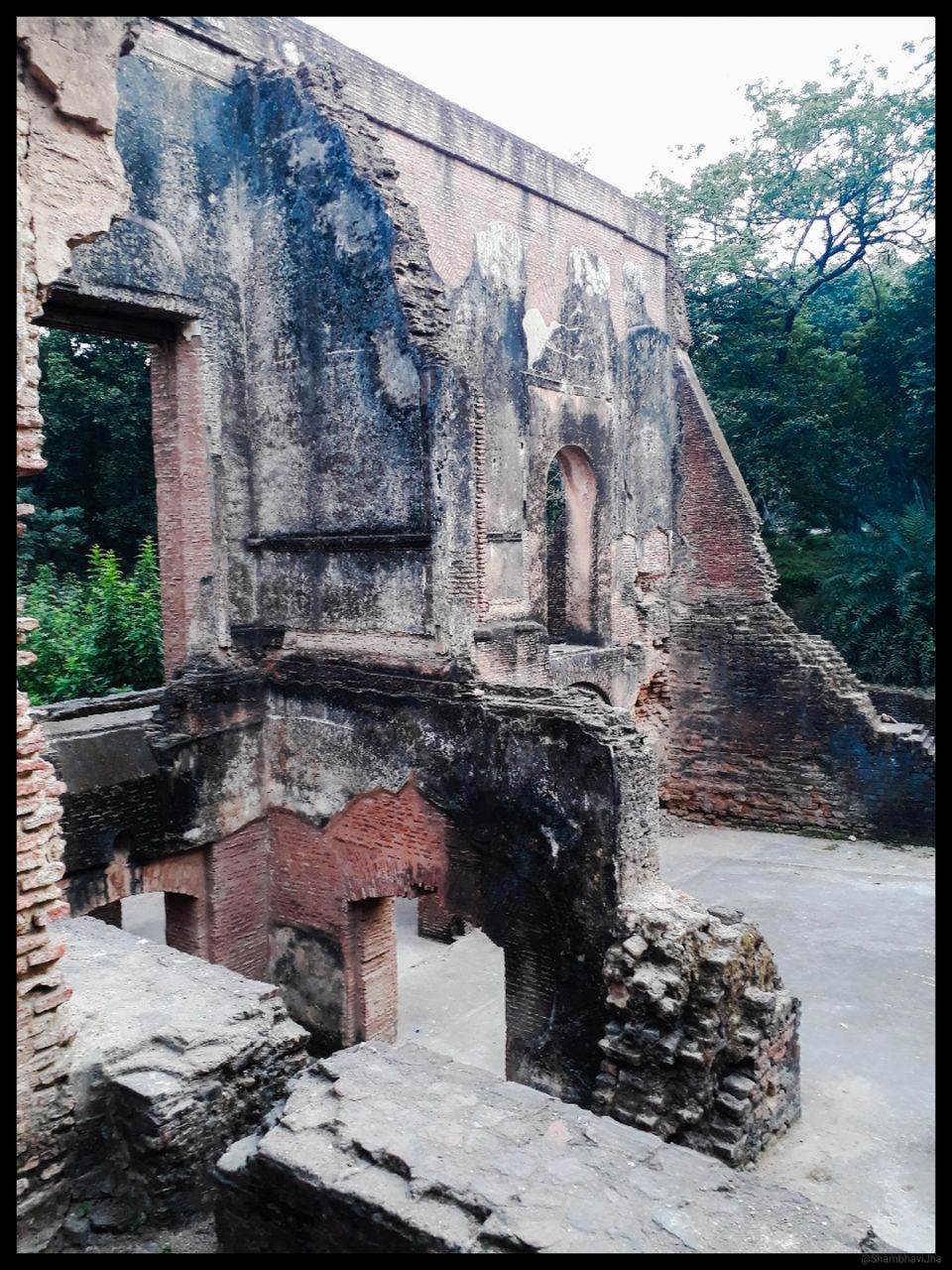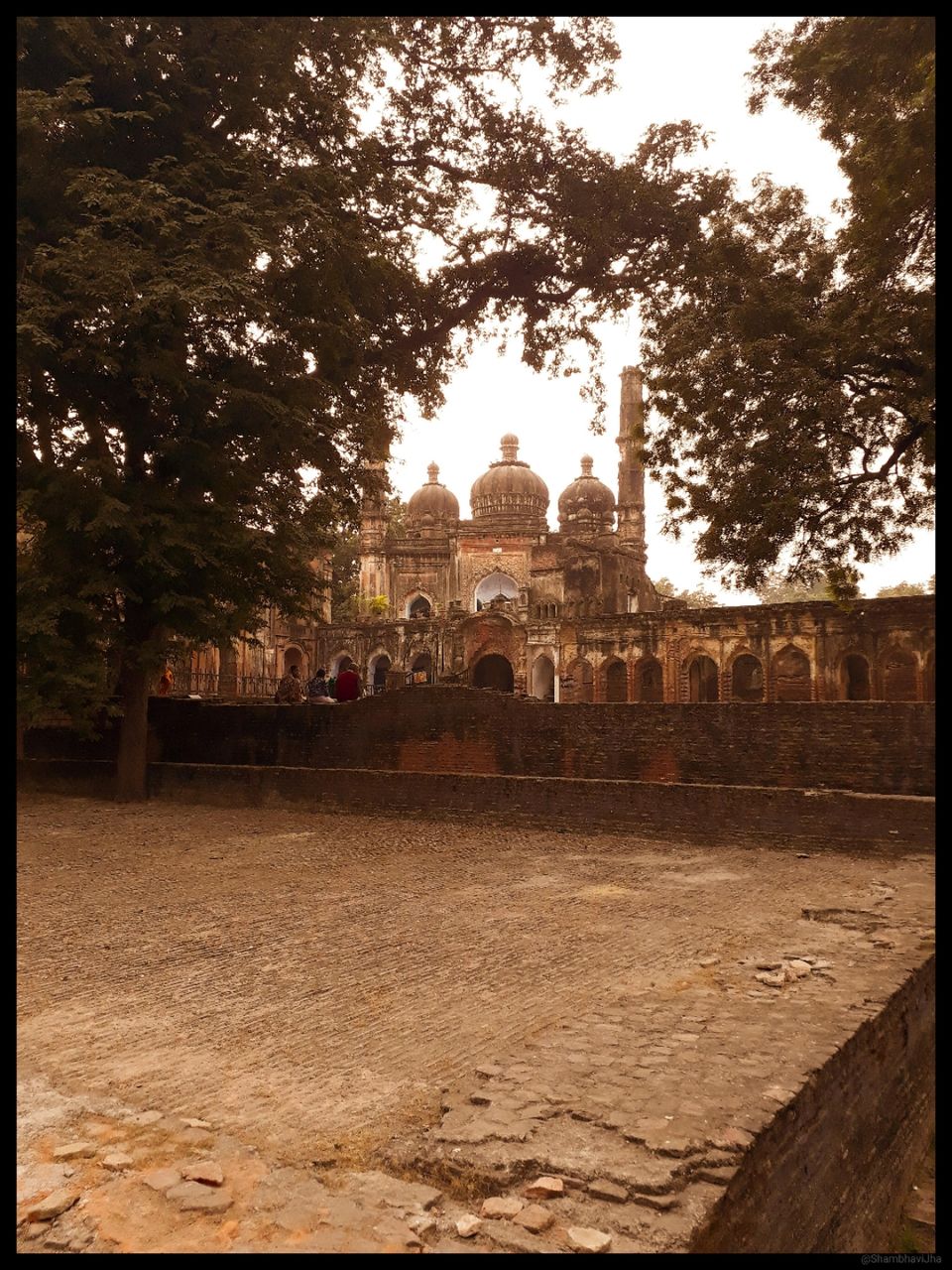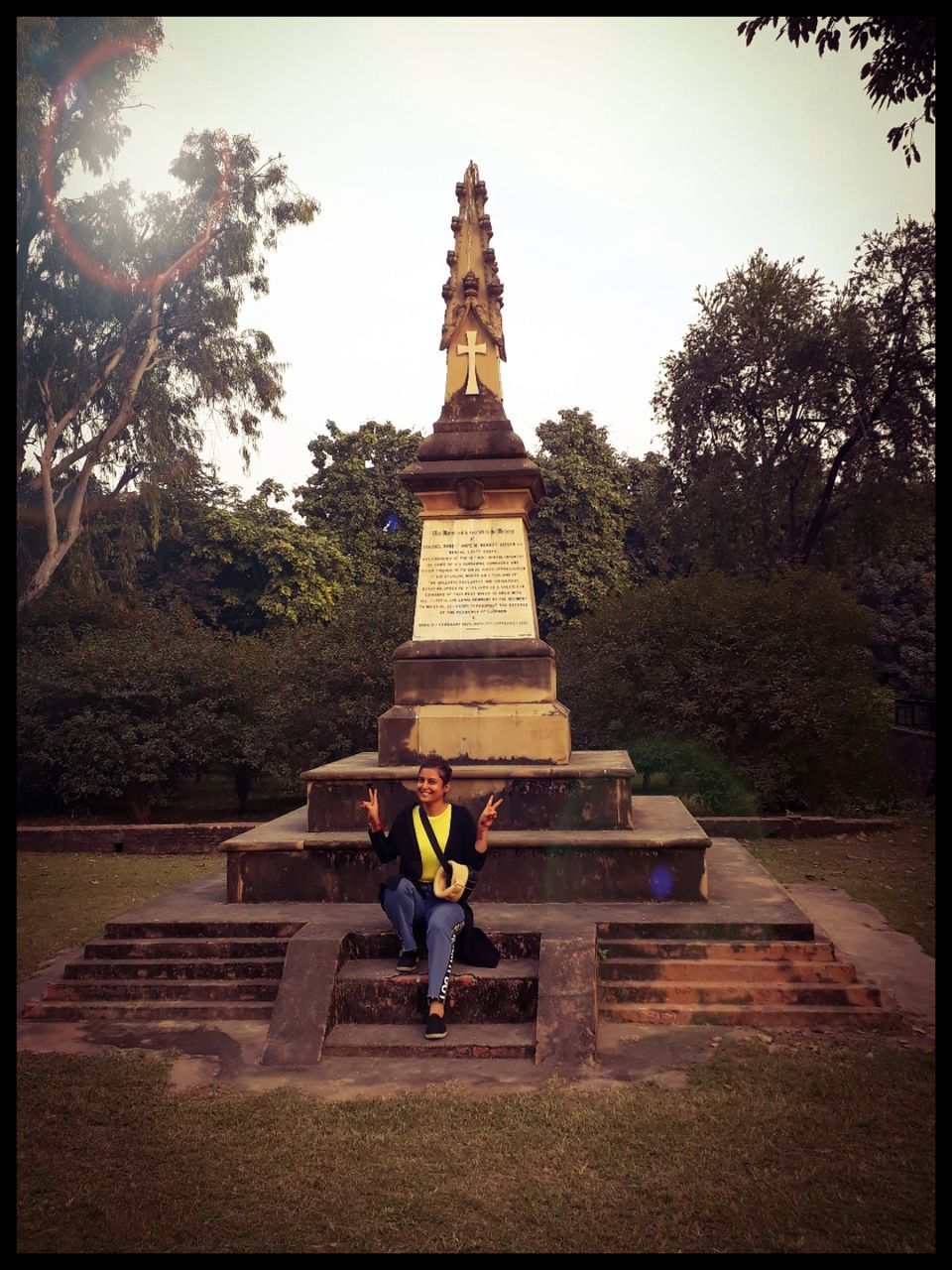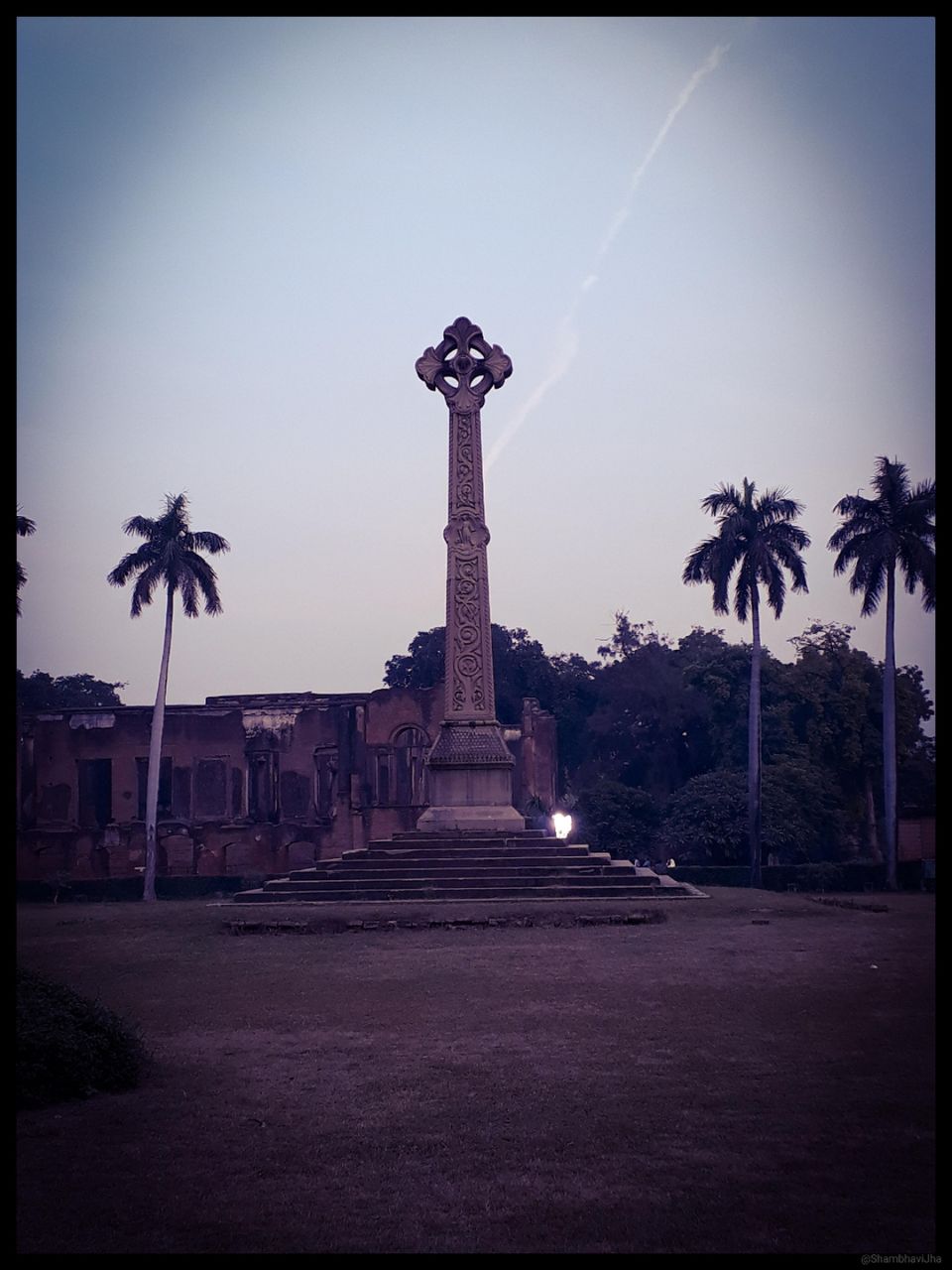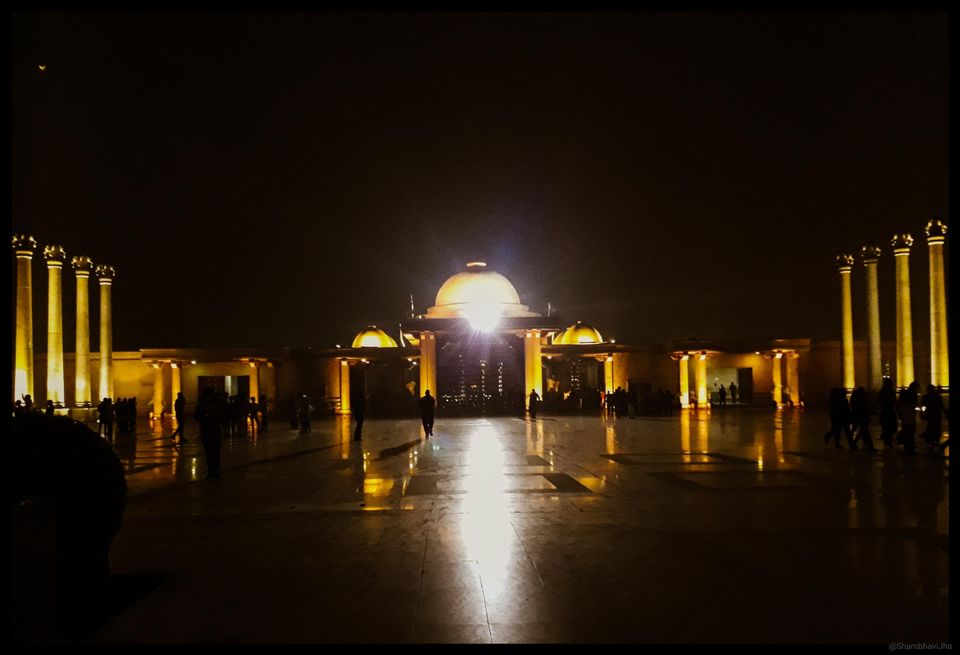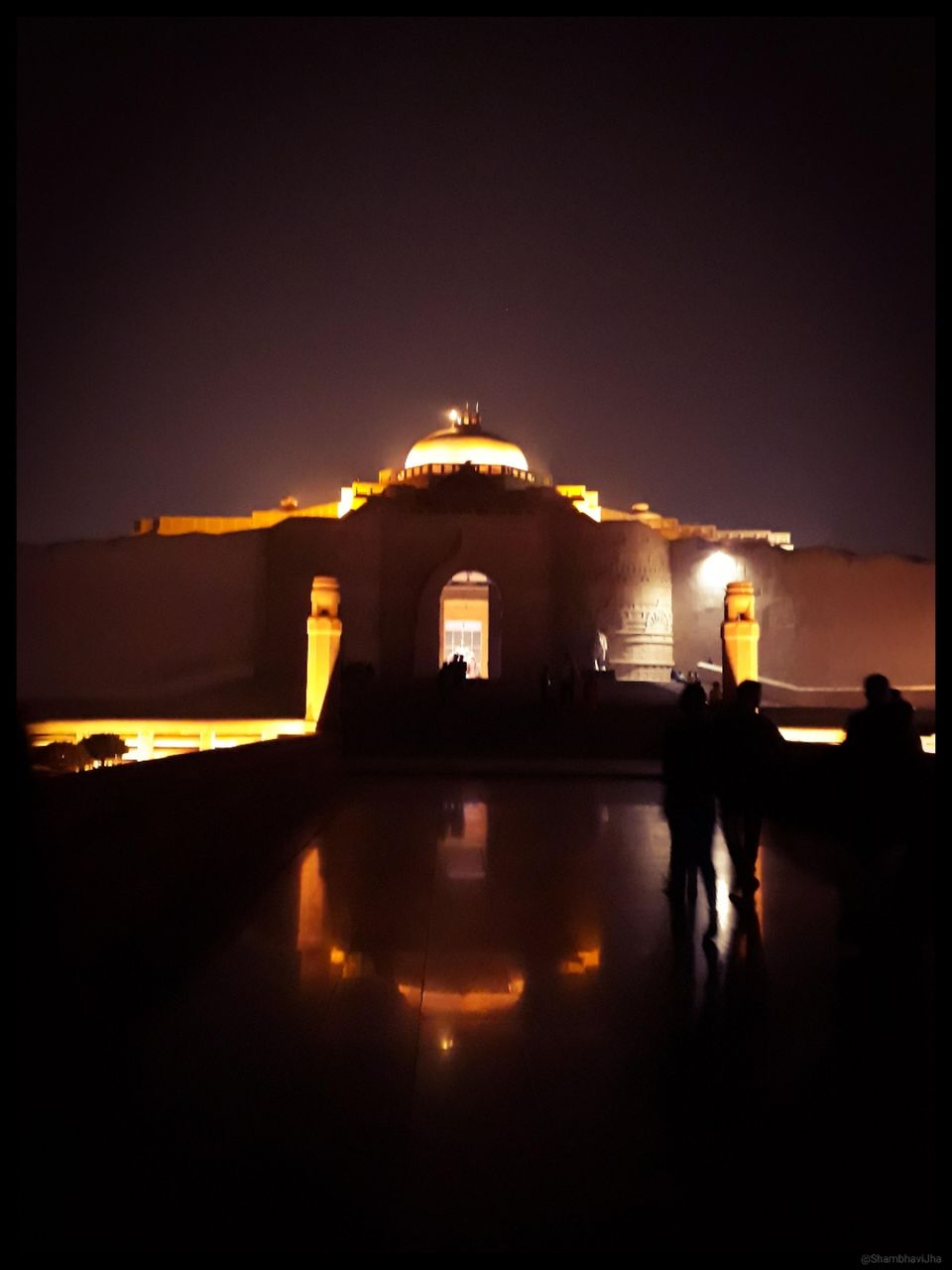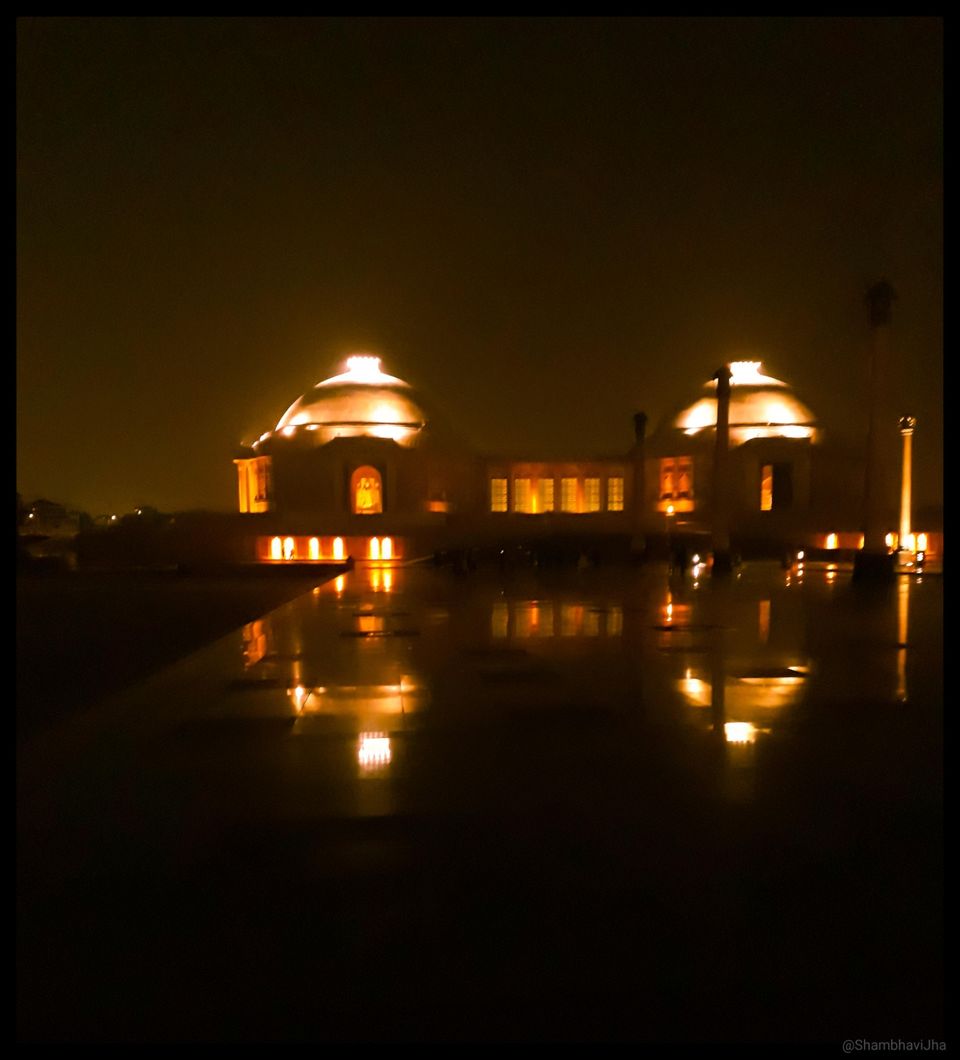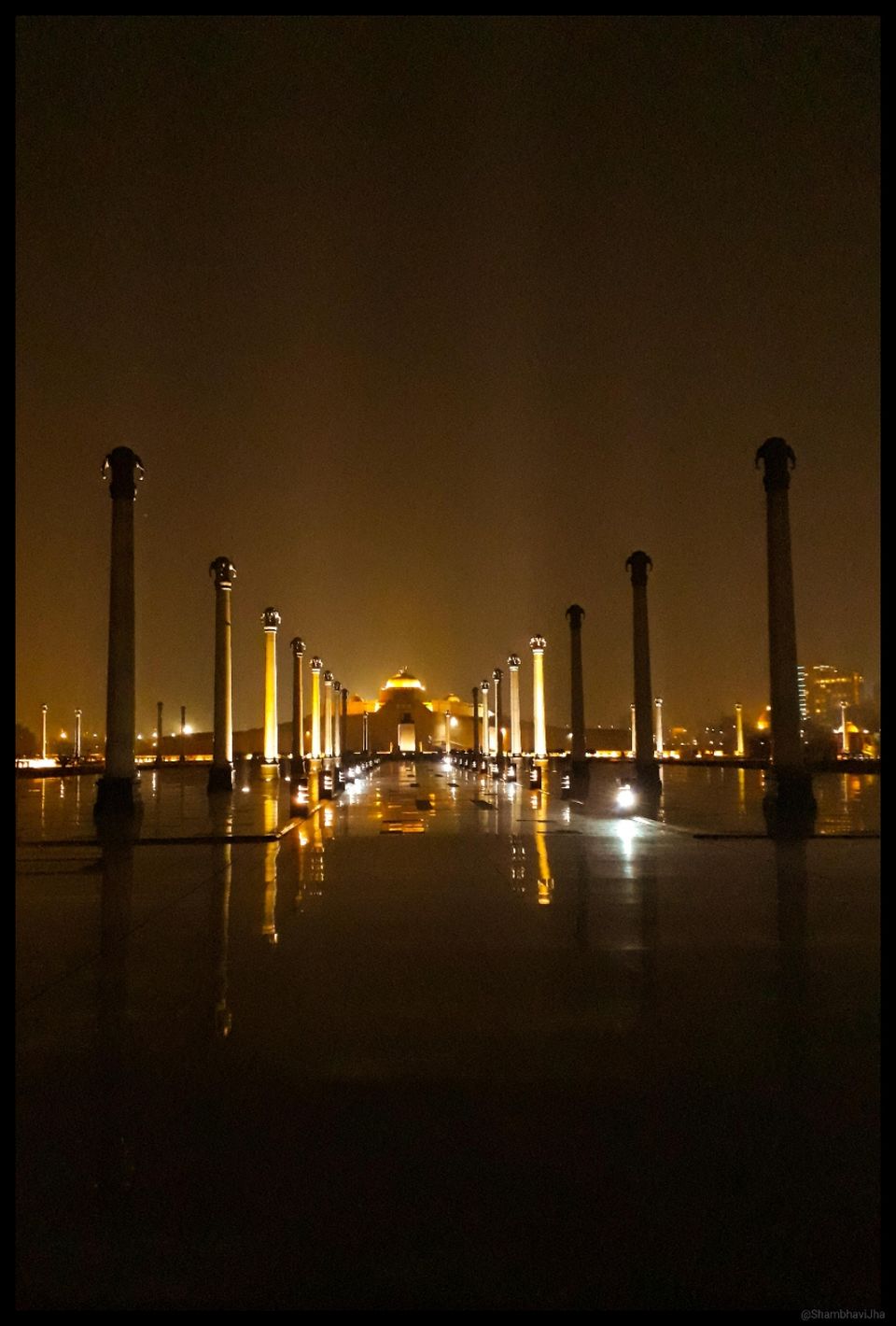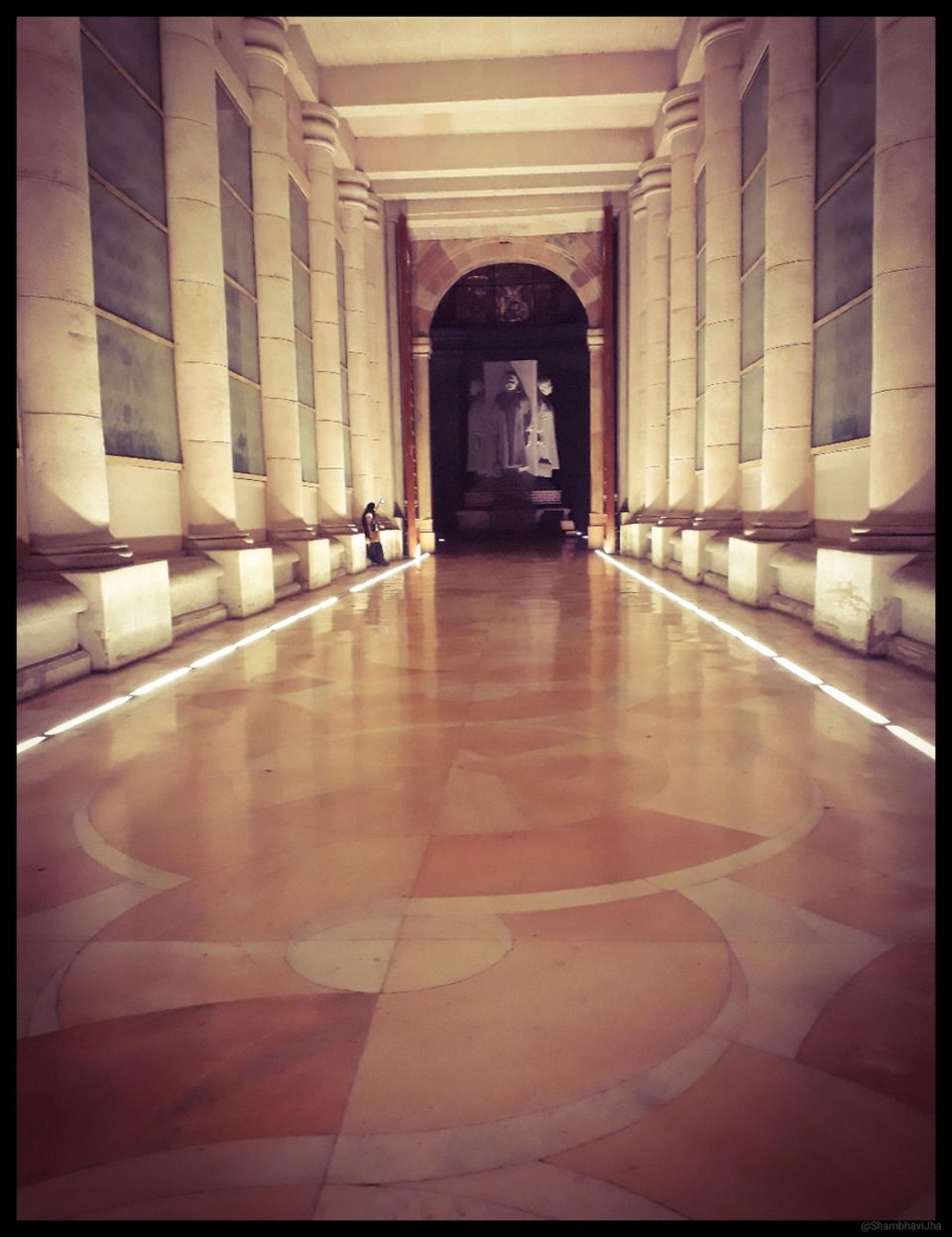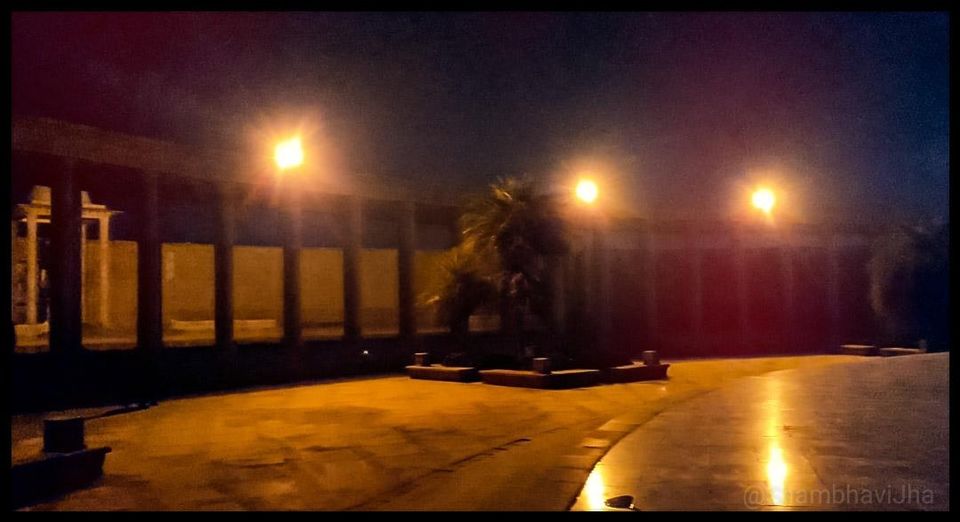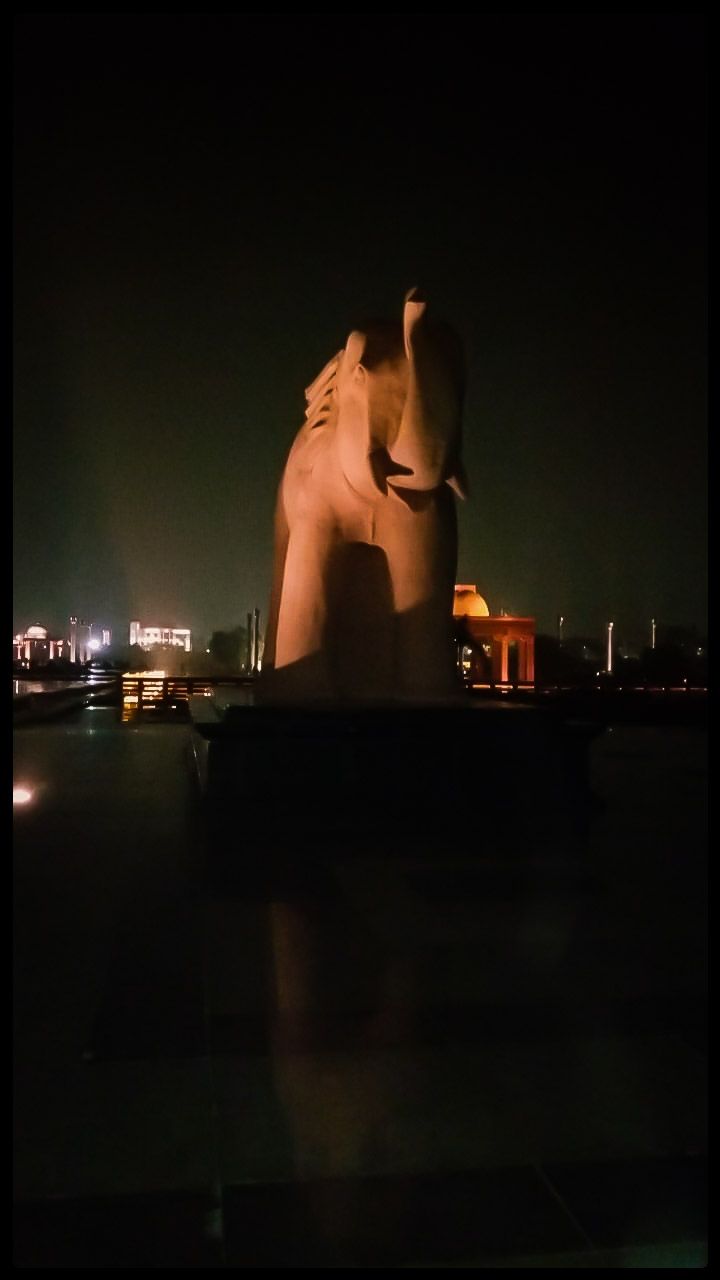 After a good sleep, we started the day early. Had breakfast, hired a cab, and started for Bara Imambara.
BARA IMAMBARA
Bara means Big & Imambara means Congregation hall. It's construction started in 1784, a year of devastating famine, to provide employment to people in that region, for decade, while the famine lasted. It had a entry fee of 100Rs, which included the entry to Bara & Chota Imambara, Rumi Darwaza & Picture gallery. It has Bhoolbhulaiya (labyrinth) which I found really interesting. The interesting fact about bhoolbhulaiya is that, it has 1024 ways to reach the terrace but only 02 gates to come back & it was an accidental architecture made to support the weight of the building. Another interesting fact about this place was that, from the small windows in the Imambara you can have a direct view of the main entrance (I'll upload the picture). And that's how, the guards used to keep an eye on the outside activities. Yes, one important thing about lone couples is that, they are not allowed to enter without a guide, which you won't be informed at the entrance. The another interesting fact to observe is the roof which is made of rice husk.
Entry fees- 100Rs per person
Timings- 6am to 5pm
Remains open from Monday to Sunday
After Bara Imambara, we started for Chota Imambara. We took a rickshaw and headed towards Chota Imambara. It's just a 10mins drive and rickshaw charged us 30 to 40Rs. On the way, we saw Rumi Darwaza, which is situated between Bara & Chota Imambara. It used to mark the entrance to old Lucknow city and was named after Muslim philosopher & scholar, Maulana Rumi. We also saw Clock Tower on the way to Chota Imambara. Finally, we reached Chota Imambara.
CHOTA IMAMBARA
Chota means small. And it's aka Palace of lights because of it's decorations & chandeliers during festivals. It has a replica of Taj Mahal. It also has a pond, the water supply of which comes directly from the Gomti river. But the most interesting thing about this place, was the bath tub in Shahi Hammam, which has 2compartments, one for hot and another for cold water. I was surprised by the intelligence of architect. Even in 18th century, when technology was not so advanced, they put so much thought behind making the bath tub. After this, we headed towards Picture Gallery. The weather was pleasent, so we walked till picture gallery. It's just a 10mins walk from Chota Imambara.
PICTURE GALLERY
The most interesting thing about this place, were the portraits of Nawabs of Awadh, which looks straight to the viewers from all angles. It's an optical illusion. The Clock Tower, Chota Imambara & Satkhanda can be viewed from there. It also has a Bowli (big water tank) in front. So, I would recommend this place. Two things to keep in mind is that, photography is prohibited and 2nd thing, donot come under the pressure of tour guides, who will force you to pay extra for the tour of picture gallery.
Timings- 8am to 5pm.
After exploring the old Lucknow, now it was time to taste the food of Lucknow. So we took a cab and headed towards Hazratganj, to taste the famous BASKET CHAAT from ROYAL CAFE. A must eat. One basket chaat is enough for dinner/lunch. After that we went to Aminabad, to TUNDAY KABABI. Had kabab there and completed the meal and day by having a dessert, a Kulfi from PRAKASH KI KULFI. And this marked the end of day two and the end of my unplanned trip to Lucknow. But I wasn't sad, I was excited, because I was travelling by TEJAS train for the first time. So, boarded my train around 5:40am and enjoyed the hospitality and ride of TEJAS.
MUST TRY
Unfortunately, I could only taste few Lucknowi dishes. Amongst them, the must eat, is a kebab from the famous TUNDAY KABABI. The kebab just melts in your mouth. And donot forget to taste the kulfi from PRAKASH KI KULFI. Afterall, dessert is must, to complete the meal. I would recommend you to visit AMINABAD branch of TUNDAY KABABI & PRAKASH KI KULFI. By doing so, you'll also have a glimpse of old Lucknow market. There you can also buy the famous CHIKANKARI clothes & ITTARS at cheap price. Aminabad market is a cheap market, as it's a small scale industry.
TRANSPORTATION
To travel within the city, you can take E-rickshaw, Auto rickshaw or you can also hire cabs. OLA & UBER are also available. The best thing about Lucknow is, that you can reach any place within 15 to 20mins.
BEST SEASON TO VISIT
The best season to visit Lucknow is in winters.
HOW TO REACH
Lucknow is very well connected by Rail, Air & Road.
RAIL: It's conviniently connected to many cities.
FLIGHT: There are daily flights from many cities, like Delhi, Mumbai, Bangalore, Kolkata, Indore, Patna & Varanasi.
ROAD: You can also reach Lucknow by bus. Bus stand is there in Alambagh.