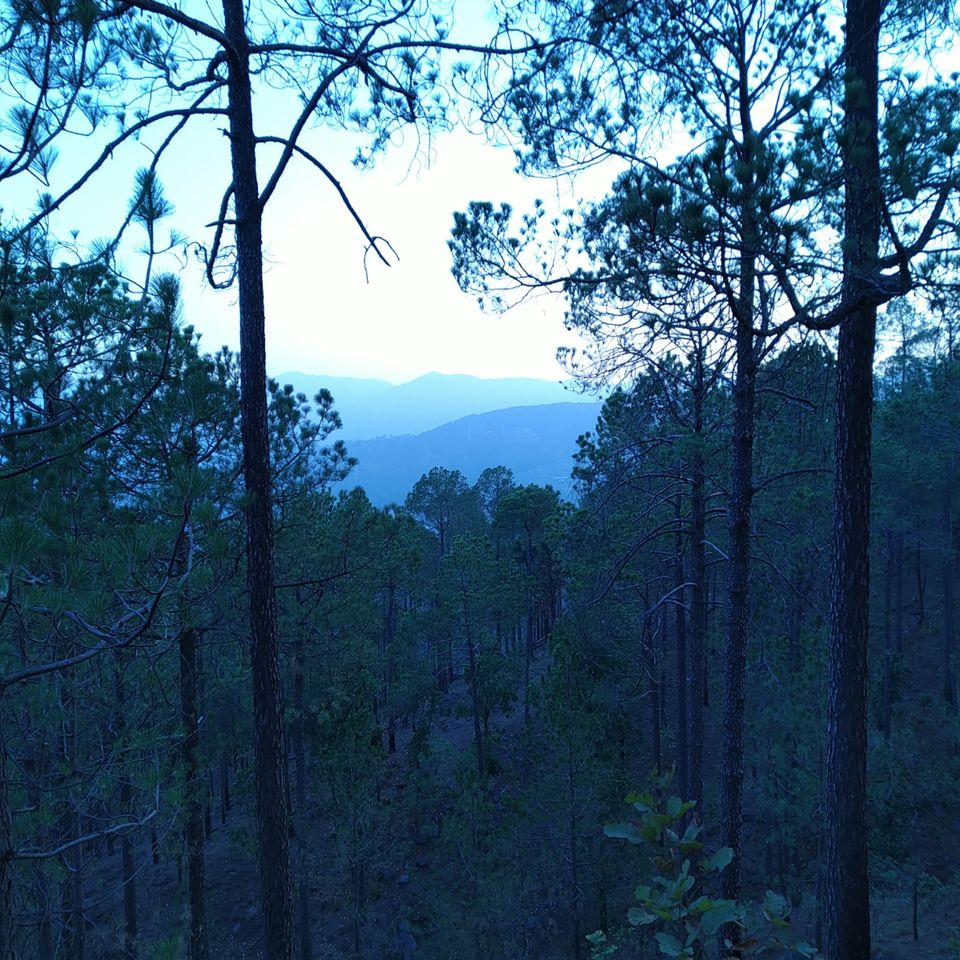 We were starving and wanted to have a special breakfast as soon as possible. At that moment I happened to look at a sign board, "Chotiwala Restaurant in 29 km". 29 km was too far from us, as our saliva had already started to flow. But there were no other options rather than waiting for the restaurant which was getting prominent in every kilometres with red hand written sign boards.
Suddenly we looked up at another well and decent board which was showing "The Riverview Restaurant is in 4 km away". We ate well and didn't wait for Chotiwala ofcourse!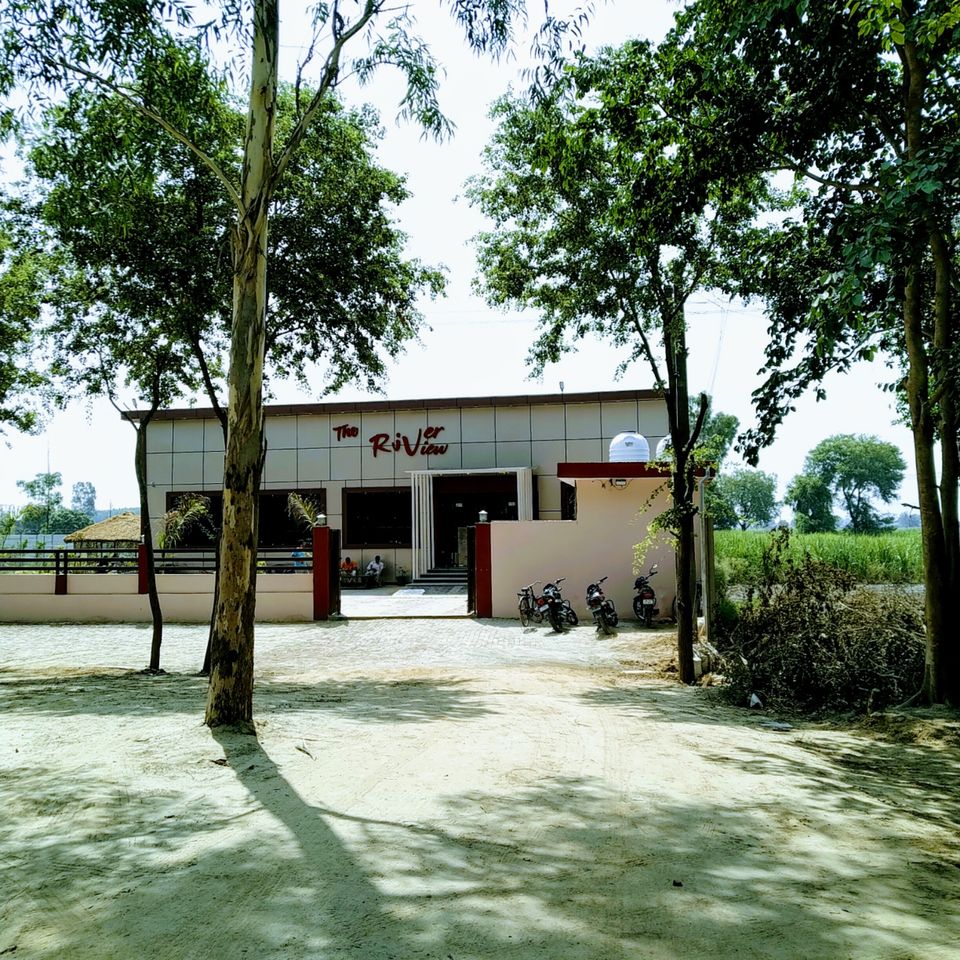 Then we continued our journey towards Landsdowne. Which is 240 kms from Noida and we had booked a sedan from our beloved "Ola".
We reached at jungle resort and had our lunch.
The jungle resort is a best place to stay in Lansdowne. You can find much more luxurious hotels in market side or in road side but if you are a nature lover I would love to recommend you to spend two days in this cottage.
Being a super conscious mom I always prefer to bring a mosquito net along with me and this was the perfect place to do so, because you should keep in mind that you are going to stay in a forest.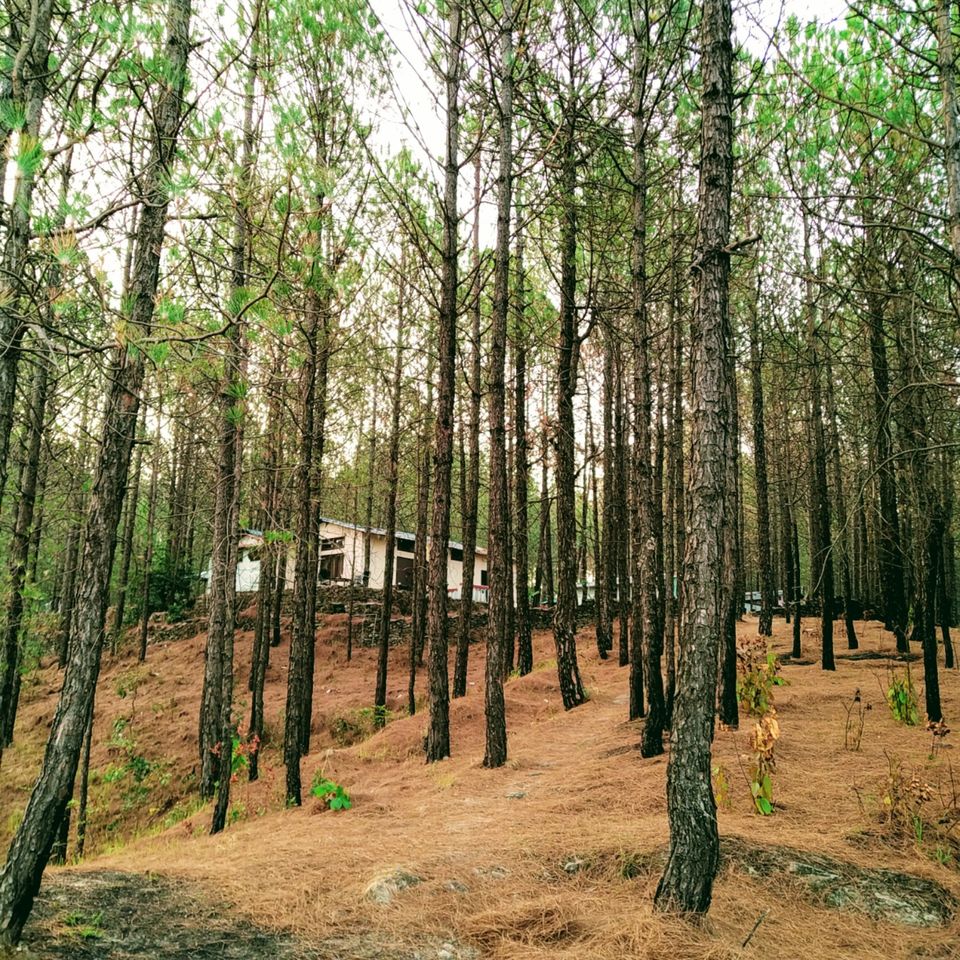 I was really amazed, the long pine trees, the gentle breeze, the sunset and the golden brown leaves spread all over the forest felt like something very pleasant. It's neither like paradise nor even earth- it's seems as if everything had stopped- all the anxieties all the stresses, expectations and poured with bliss and calmness. For few seconds my ear also stopped listening. Yes, because the silence made it to be deaf for few minutes.
Although we were not too much hungry in the afternoon but we ladies had vegetable Maggie and the men had something else "men will be men" after all!
Around 5:30 in the morning I sat for meditation on a edge of a clifftop. A cool breeze was heading towards me, the sound of various birds, the occasional creaking of branches and falling leaves made it the perfect place for being self.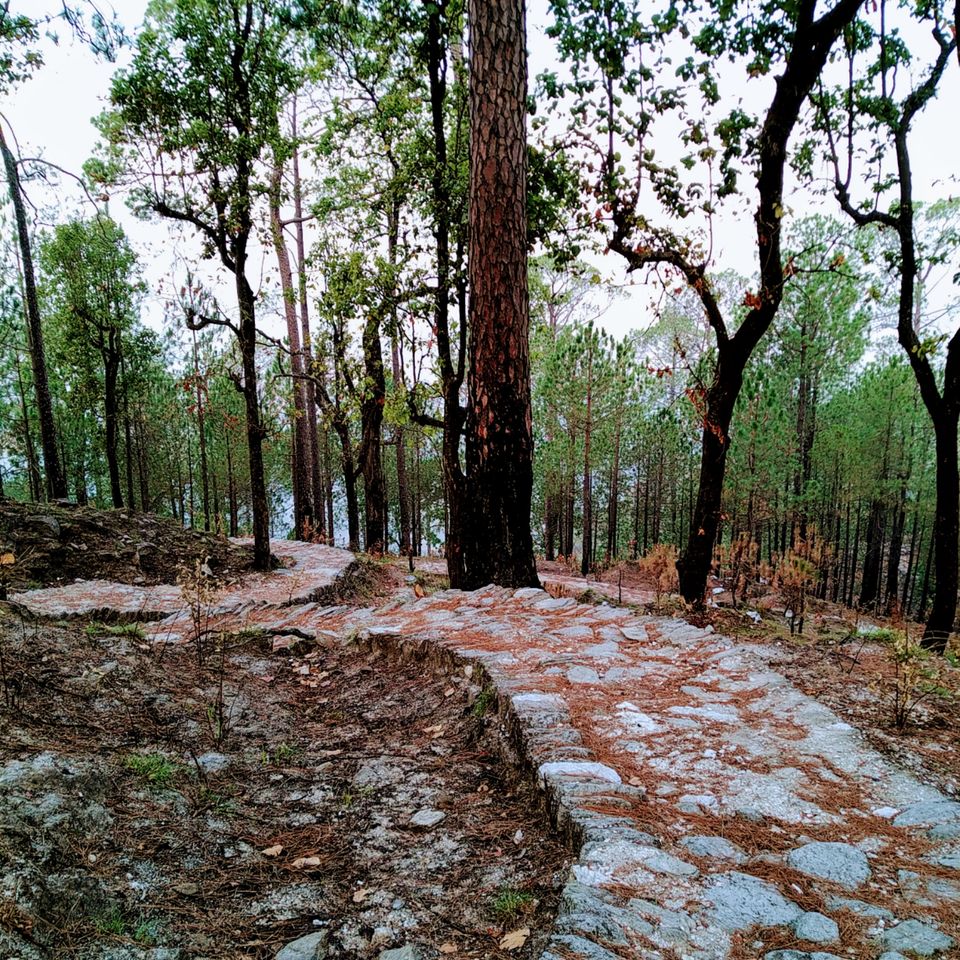 We started to explore the area. The atmosphere was enchanted with color and radiant birdsong as the wandering shadows of the trees and leaves drifted us slowly to walk in the woods.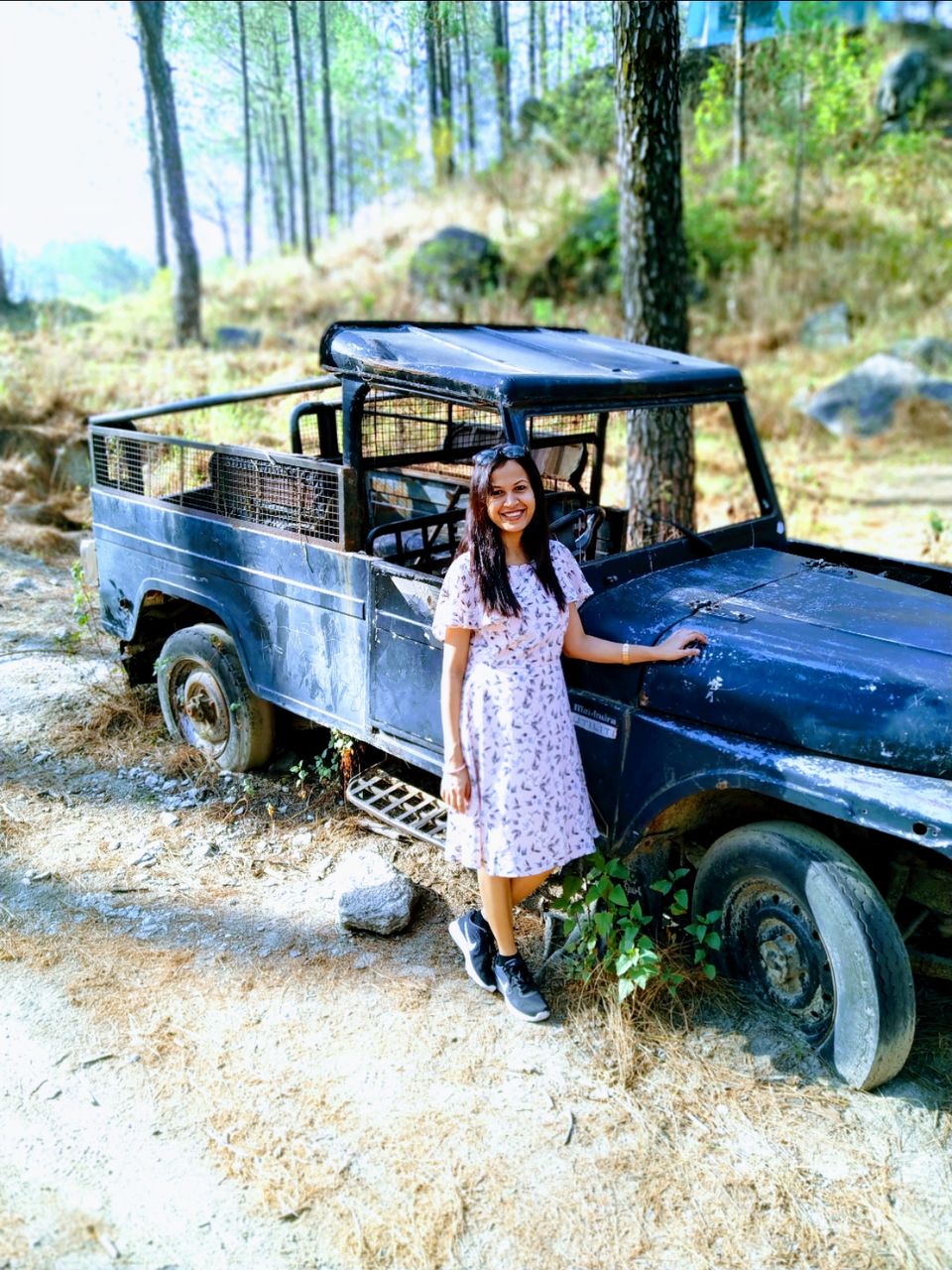 The charismatic feelings of the nature decor itself more accurately when the heavy wind started to blow in the night. The cool air passes through the whishpering pine leaves descendants towards us. The clean starry night, the mumbling forest made the atmosphere more thrilling.
That was an escape from daily hectic life and a perfect place for a weekend trip near Delhi.