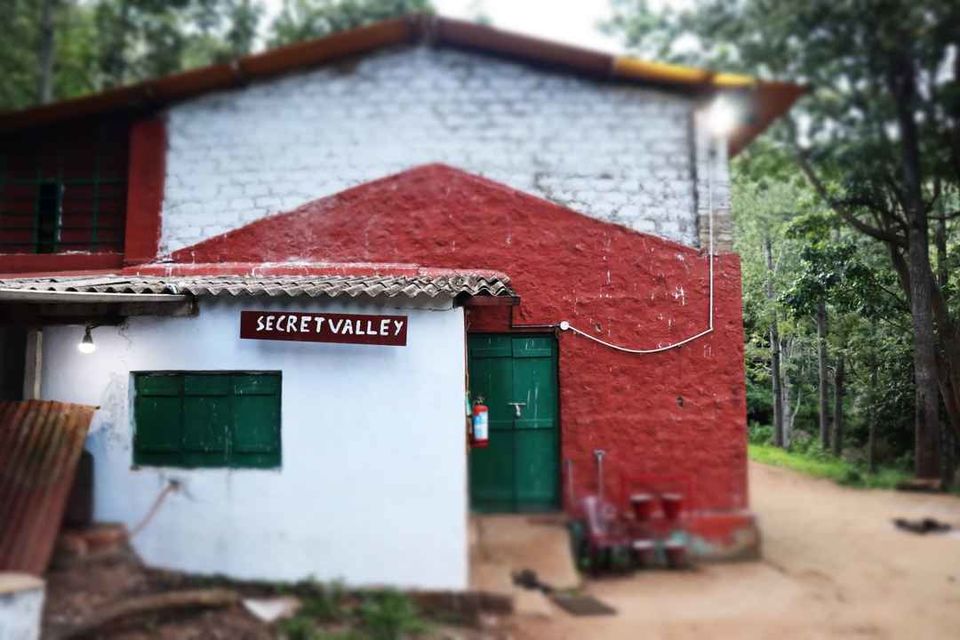 We "Don Hero's" having a 15 group of members with cousins, brothers and friends from my hometown formed a group in 2005 named as Don Hero's.
And we decided to go for trips every year and to stick together forever.
In the year 2018 we had decided for a trip and we started thinking about the location. As everyone said Ooty or Kodaikanal as suggestions. I was not agree those location as everyone has seen and been there already.
So we keep on searching for some different location were we haven't been and should be travel within on weekends. And I found a location (resort) Secret Valley Jungle Resort in Ooty.
The resort was exactly located in between Ooty - Masinagudi jungle and the road was restricted to public and closed after 6 PM till morning 6 AM. Only local registered vehicles are allowed. For public we need to get permission from the forest department at the checkpost on both the sides.
Because the road was too steep and has a bigger hairpin bends, we can see the sign board to drive only in second gear all around.
My friends already spoken about this route and I was not much agreed with them while discussing.
So finally we 10 members agreed for the trip ( as always from a group few won't attend all the trips and occasions).
We took 2 cars ( Fiat Linea) for this Ooty trip and one Linea was starting from Chennai with 5 and another starts from Nagercoil with 5. And our meeting point was at Mettupalayam.
Both are started on Thursday 20th SEP 2018 after 8PM and we have reached the Mettupalayam around 6 AM. We spent some time there to get refresh and though to have breakfast early. So we went to a hotel at 7 AM and we have completed their food ( yes, we all 10 completed entire breakfast they already prepared). After a heavy breakfast we strated our car towards Ooty.
While we reaching near by Pykara Lake we as one check Post and we stopped there, I have called the resort owner Mr.Ganesh about our arrival, he sent one SMS to me with our itenary details and ask us to show to the forest officials. After they verified they allows us inside the Ooty - Masinagudi road.
I was surprised after seeing the road there, it was exactly what my friends told earlier, it was extremely steep and narrow all the bends are too steep and we cannot go fast as other hill area even I can see speed breakers in the roads.
At the 12 bend we have reached our Secret Valley Jungle Resort entrance and they asked us to drive inside. We drove for some few meters and saw one parking space with a gate, we took all our luggage and waiting there for a minute and a Mahindra Thar came as a king, since the route was a tricky off-road.
With the curiosity i have asked, since it was your private area then why still you have gates, they said it was due to elephant movements and it may damage your cars. After hearing that we can see some wild animals there and we were walking towards the resort with much more excitement.
Even we can take the That, but we loaded all our luggage and we decided to walk into forest. After a 20 mins walk we reached the resort.
The resort was located in middle of the jungle and we will feel the jungle feel there. A running river near by our room, a chill weather and can hear various birds sounds make us pleasant stay.
As we have reached to the resort around 1 PM during the lunch time, they asked us to take bath either in bathrooms or a private water falls, we chosen the waterfalls and we need to walk Inside the forest for a while.
We have enjoyed the forest walking and seen elephants footprints on the go. We had a great bath in their private water falls, the water was so chill as it was felt coming from freezer.
After a refreshing bath we had our delicious food with fish and other vegetables was made us in home. As we all traveled a bit long from a day before all feel sleepy after a bath and heavy lunch. So everyone went for a little quick nap.
Me and one of my brother took the camera and walk around for some snaps, during the photo session, we saw monkeys, Malabar Squirrels, a baby python, and more birds as well.
After 7 PM everyone got up and we have a quick tea and snacks prepared by the resort and we started playing cards inside our room, and spent some good time with our friends.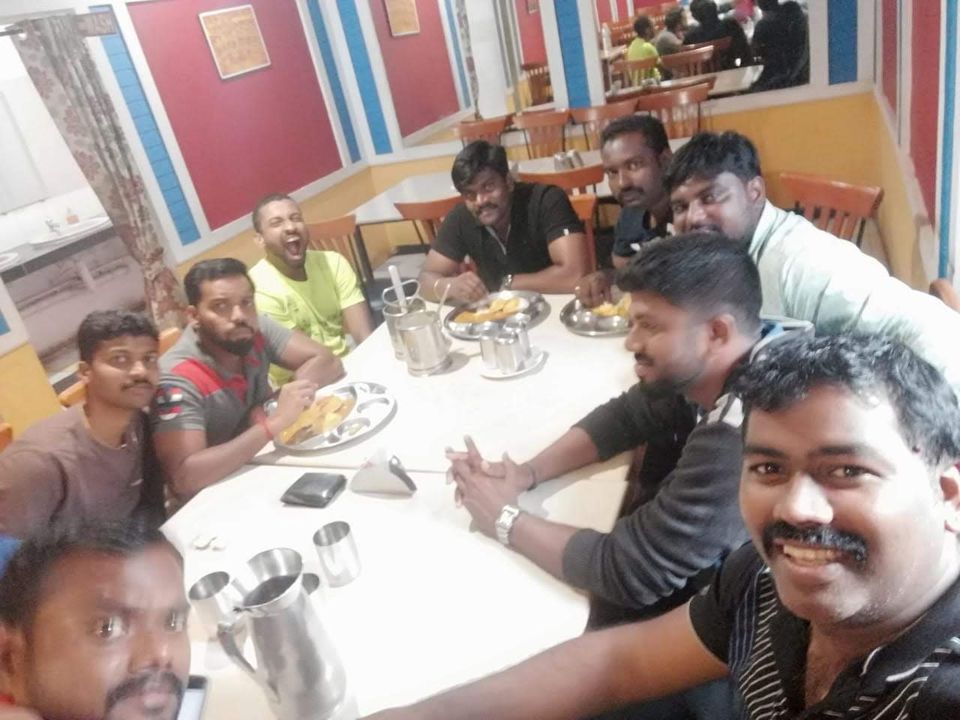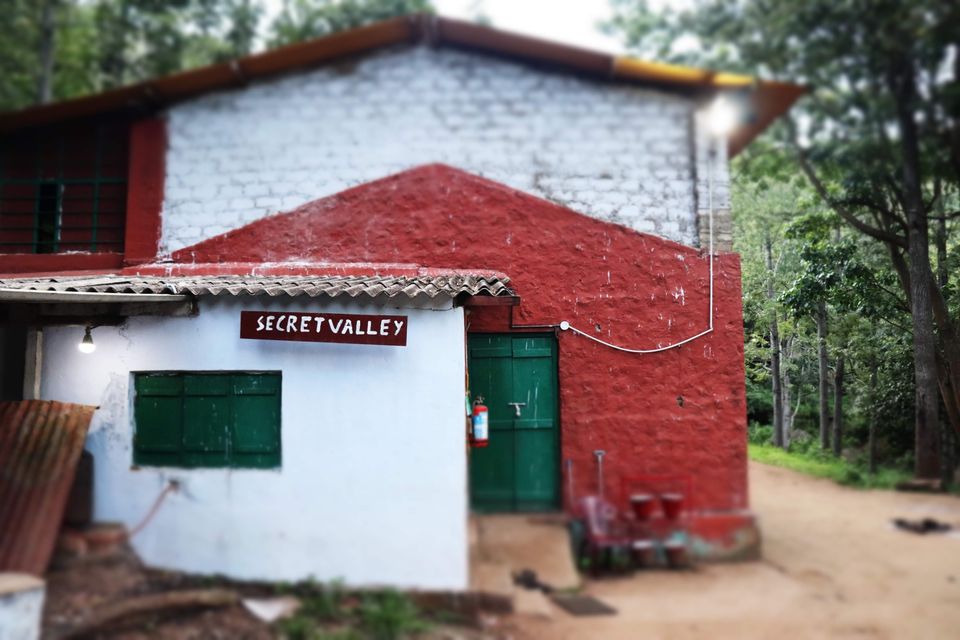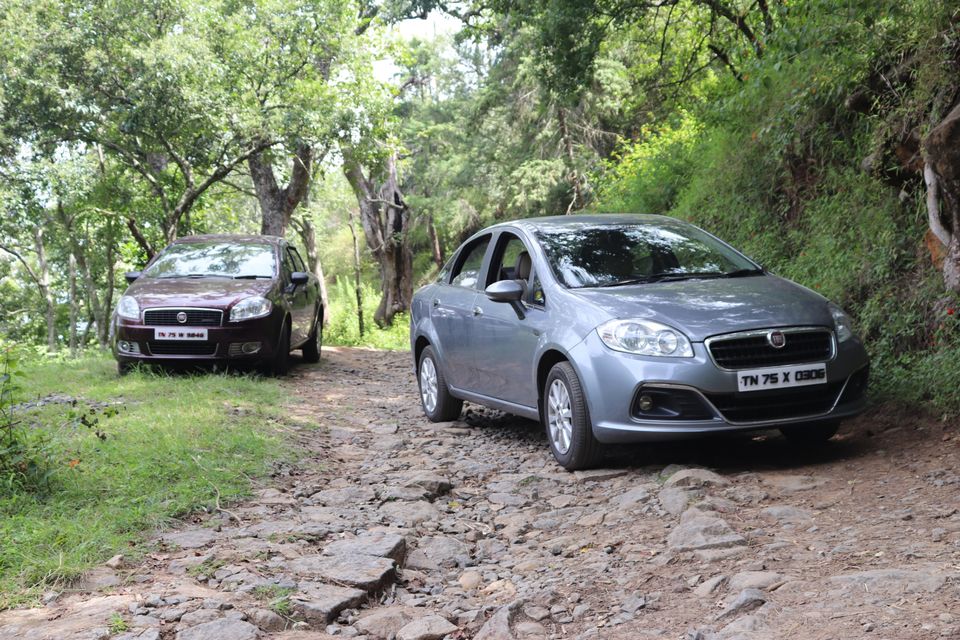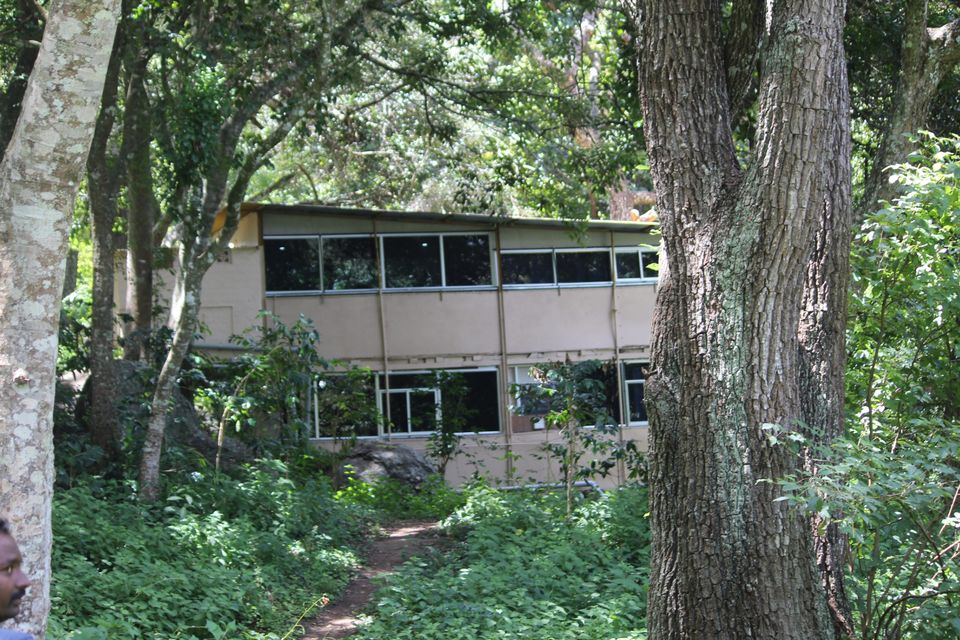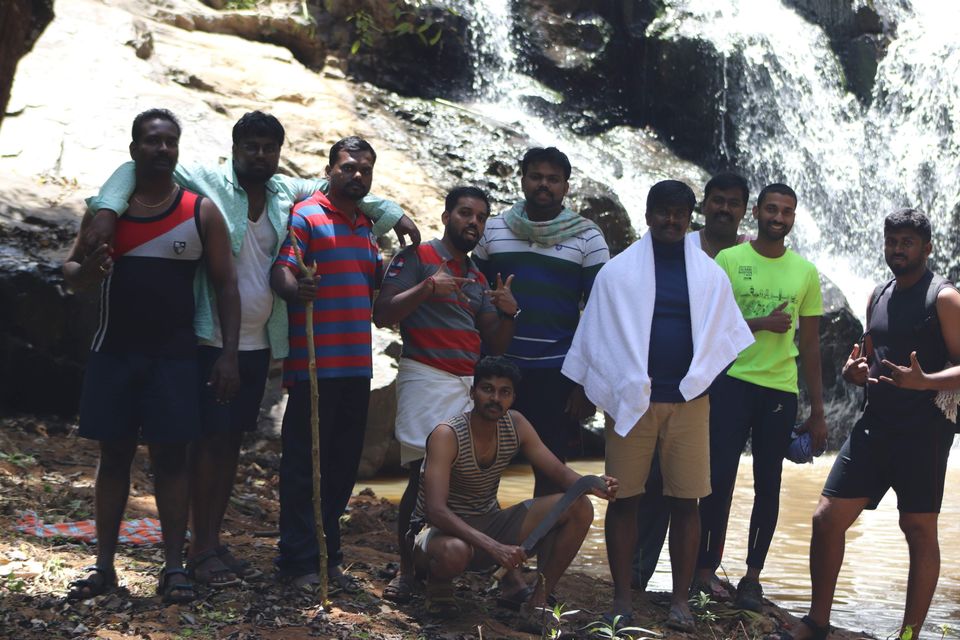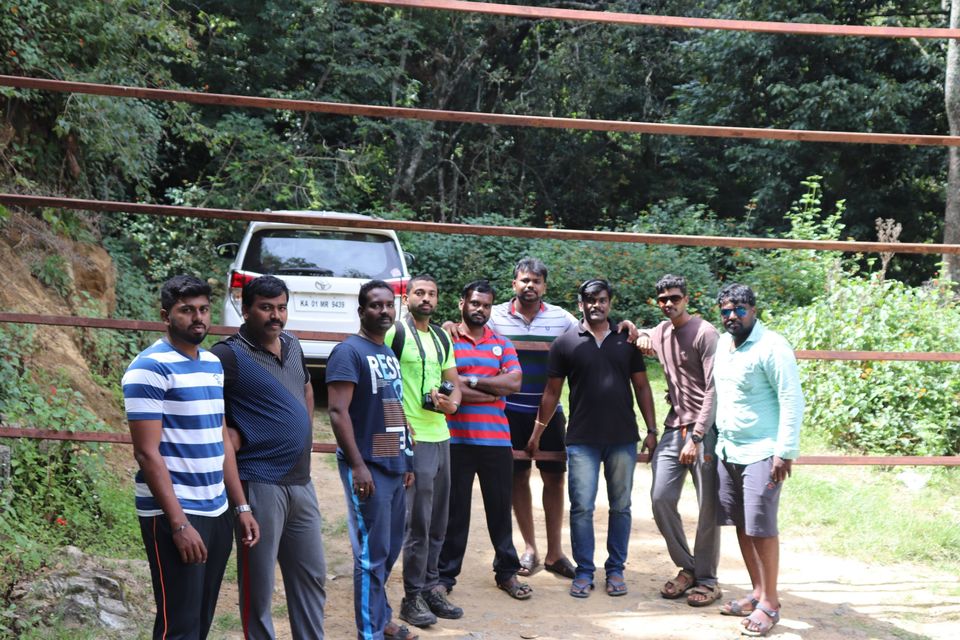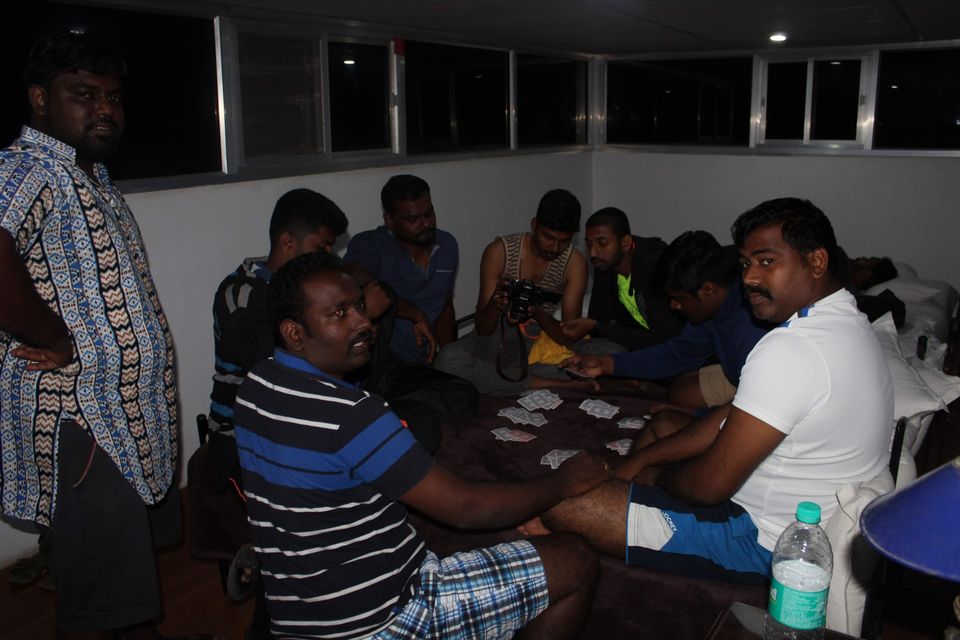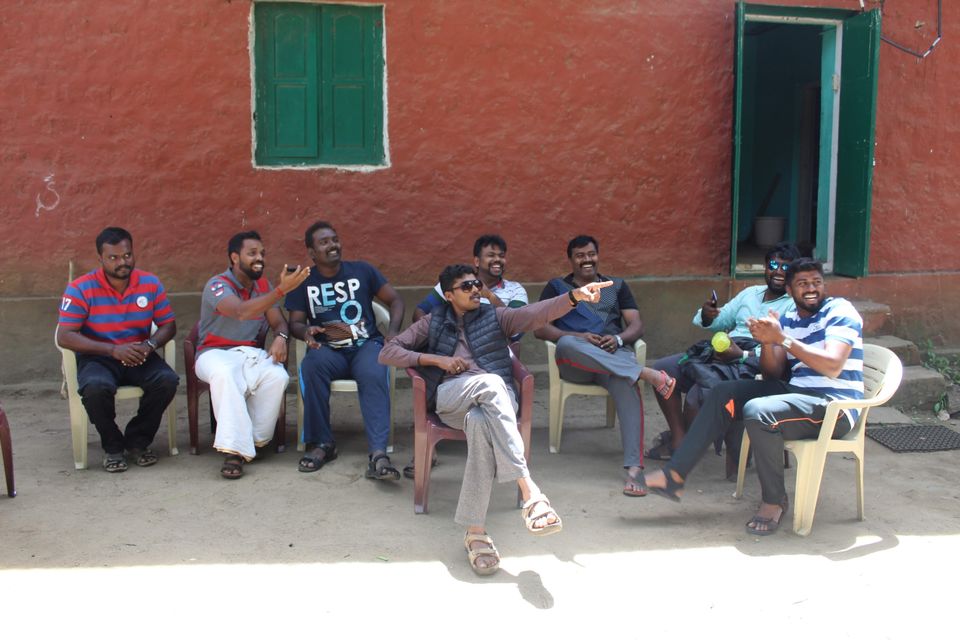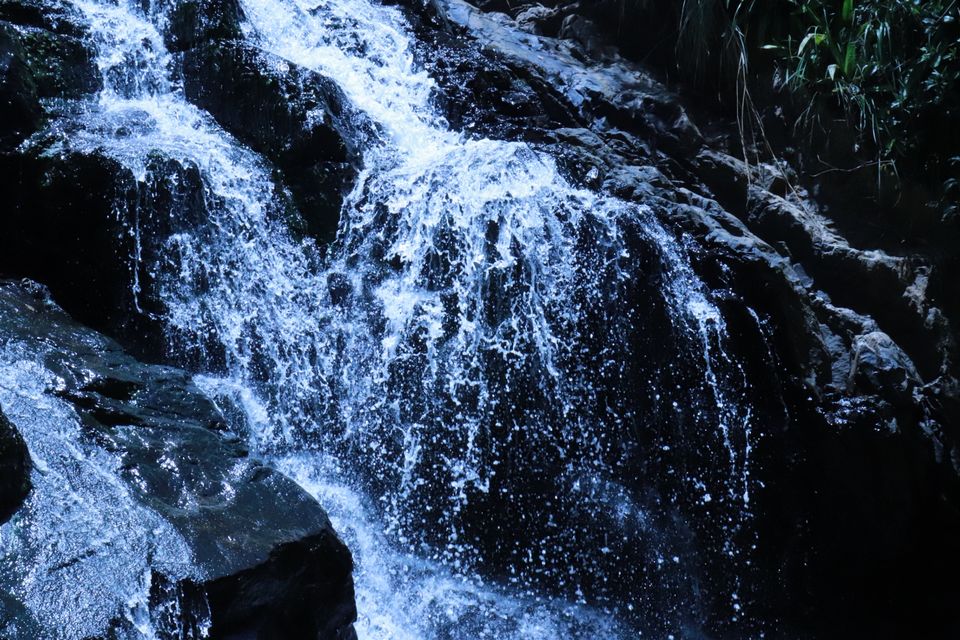 After a good sleep in middle of the forest we thought to have a treaking to the top of the hill. Which will take some 2 hours of climbing.
Out of 10 only 6 turn around for treaking and other four decided to stay in room. With one person from resort came with us for security reasons, slowly we started climbing the hill and all were hydrated in between and thought to return back.
Here comes the will power and I motivated everyone and slowly climbed up, during our treaking we saw a pair of elephants were in the hill, and the resort guy told saw even leapards are lying on the rocks in the top. After some struggle we reach the top of the hill and the view was amazing and mesmerizing one. Then we regret for others who not do the treaking with us. We ourselves called us fitness people and tease them.
And we returned back to our rooms around 9AM and had a quick bath and completed our breakfast and about to leave the resort. But we don't have the mind to leave we thought to stay for one or two more day, but we need to back to work after the weekend, so with the heavy heart we started back.
While returning we went to Pykara Lake for a boating and they have completed our Ooty shopping for family and friends. And finally we have started back to our home. And reached Chennai on Sunday 23 around 6 PM.
Hope you are also enjoyed my story to a Secret place which located in Ooty. Wi see you soon in my another trip story to you all. Stay tuned.
My trip story was made as a video and running on my YouTube channel ????
Do watch, Share and subscribe to my channel for more videos ????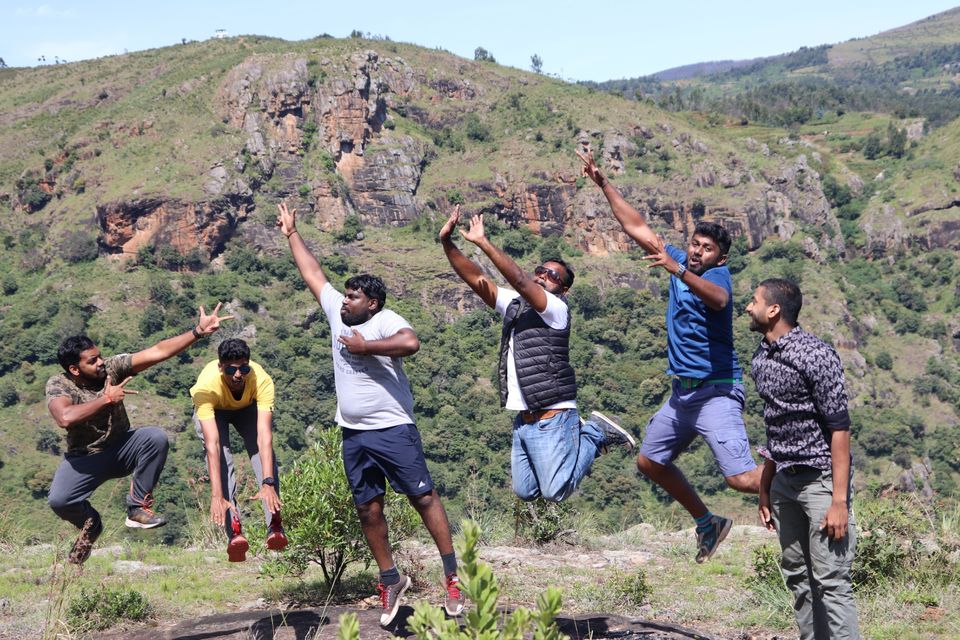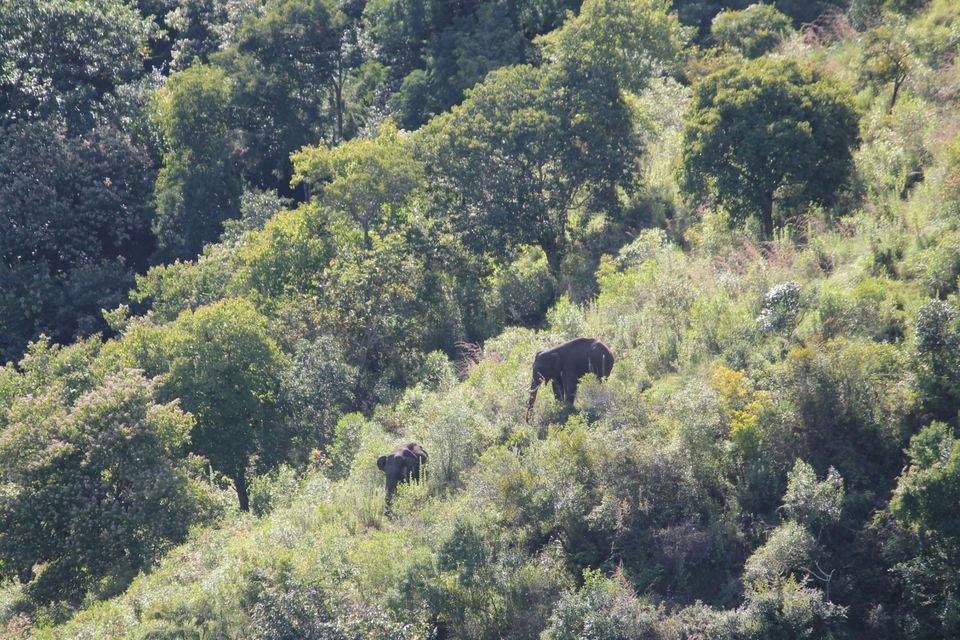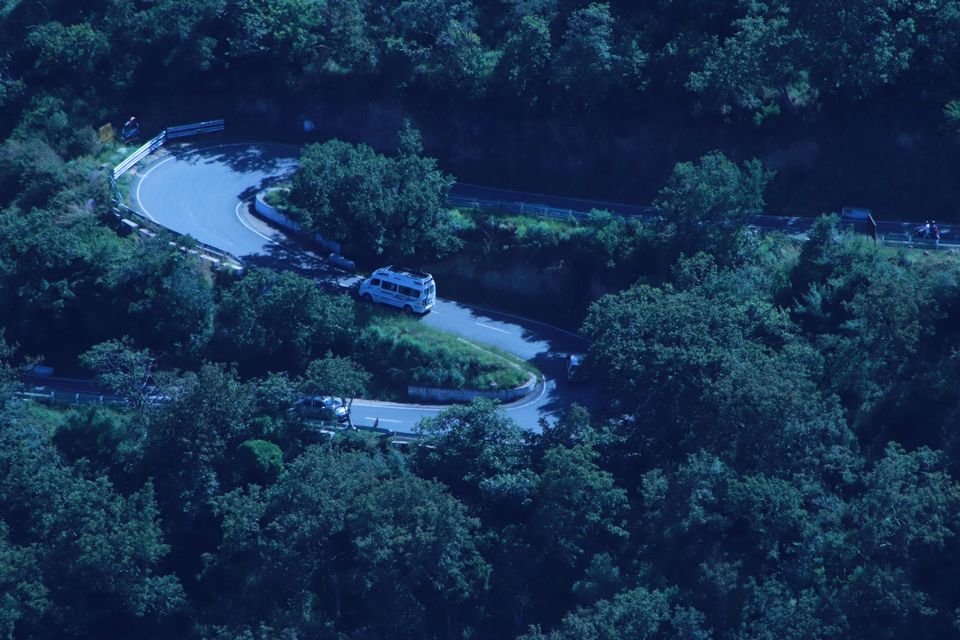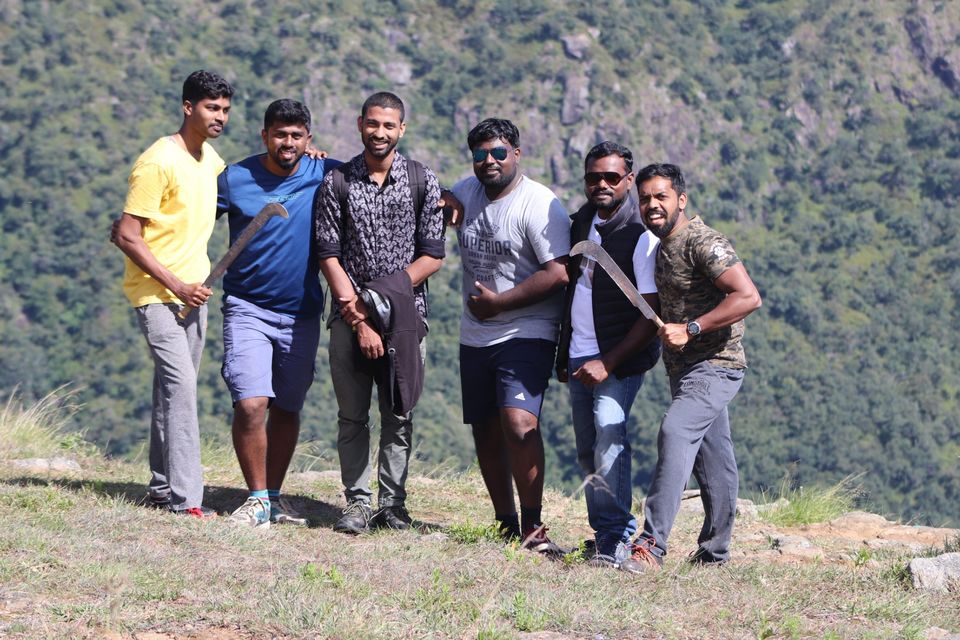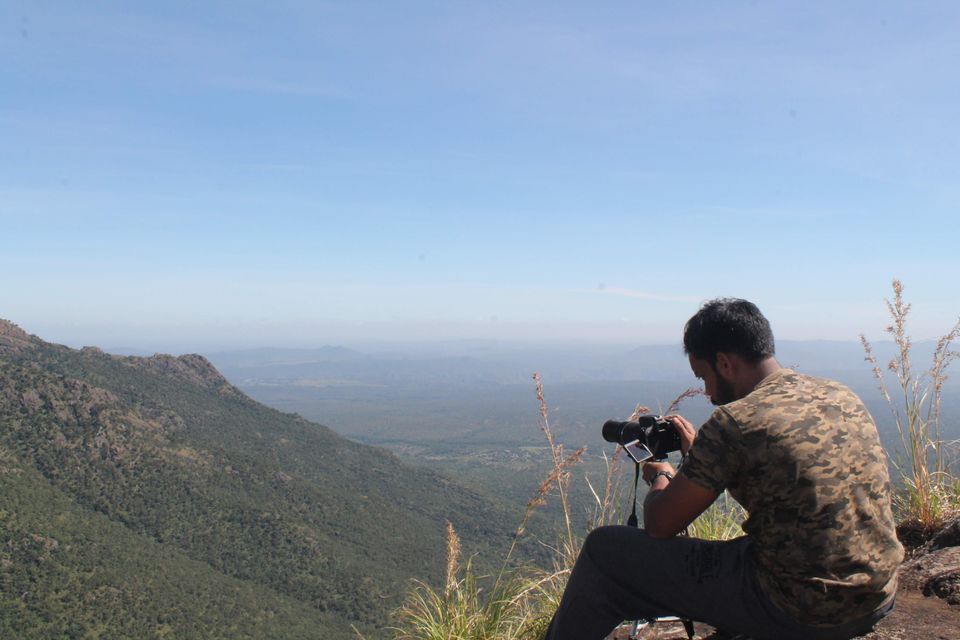 Frequent Searches Leading To This Page:-
ooty tourism packages, ooty holiday packages, ooty tour packages from hyderabad, ooty tour packages from chennai.