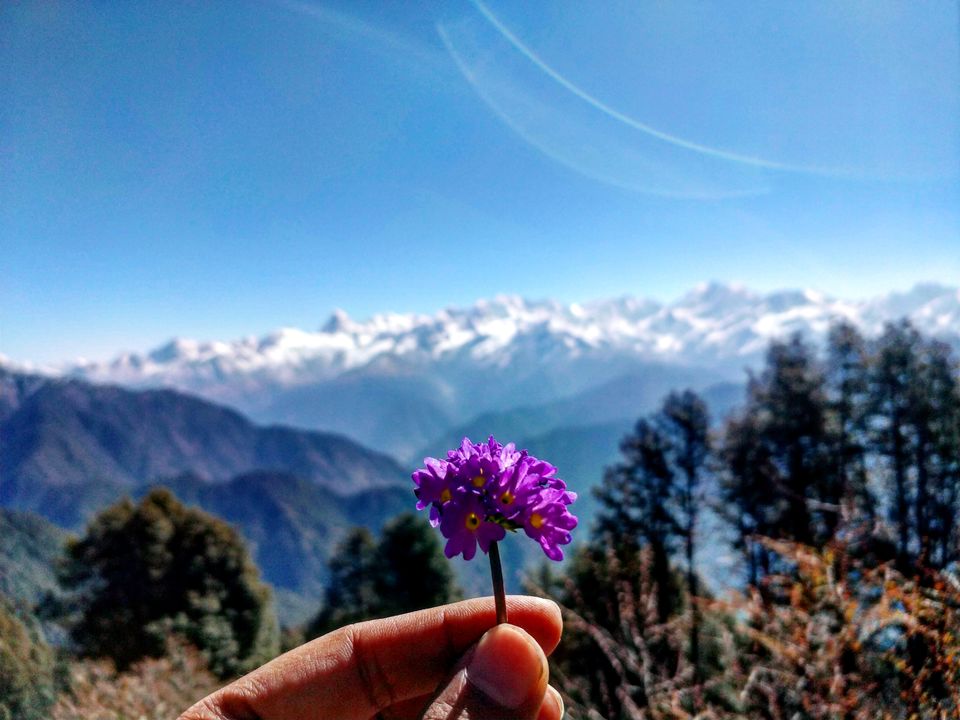 A high altitude meadow with view of Snowcladed Mountain peaks; this is where I wanted to be when the Delhi summer was roasting us at 40+ degrees in April of 2018 so I decided to head to Dayara Bugyal. Located at an altitude of more than 11000 feet Dayara Bugyal still has temperature in a single digit, The Base for this trek is a Small village Barsu and the Journey to reach Barsu is long and tedious one.
So the journey begins again from the ISBT Kashmiri Gate, I took the 12:00 AM Bus to Dehradun, the journey takes about 6 hours to reach Dehradun from Delhi , so I wanted to reach Delhi around 5 in the morning to keep my further journey till Barsu on schedule.  I reached Dehradun at 5:45 AM and I had missed the bus going to Uttarkashi, which leaves ISBT Dehradun at 5:30 so now I have to find an alternate way to reach Uttarkashi.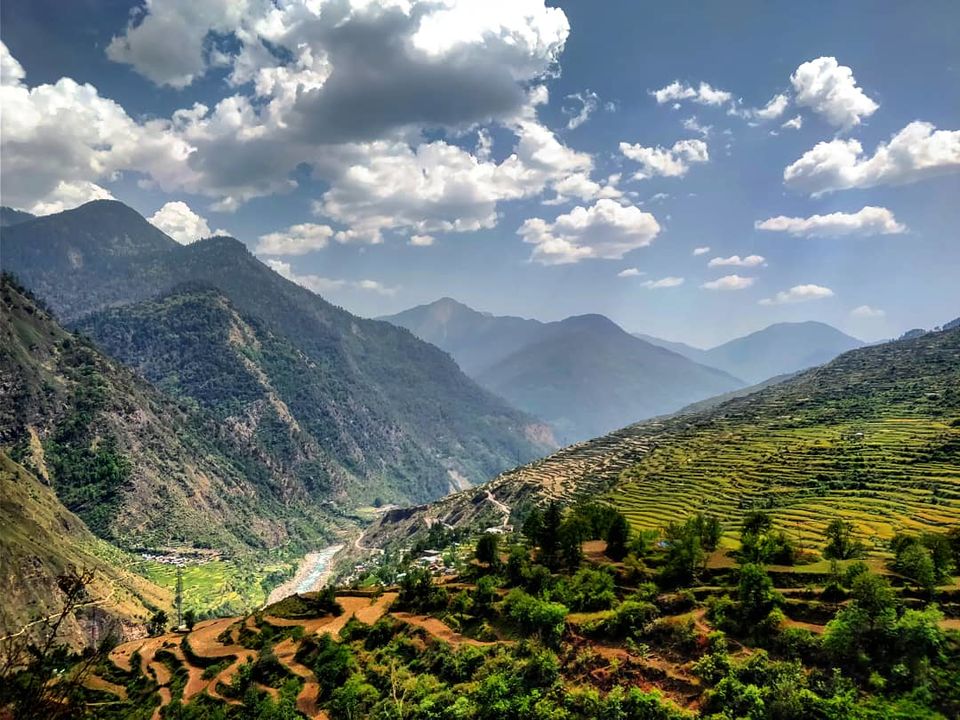 After enquiring I got to know that Shared jeeps run to almost every place in Garhwal from Rispa Pul(Bridge), so  that's where I head to by catching a 10rs shared auto rickshaw from ISBT Dehradun. A ride in the shared jeep to Uttarkashi costs about Rs.300, it took me 6 hours to reach. The journey doesn't stop here, from Uttarkashi another Jeep ride to Bhatwari, costing rs.60 and taking another 50 minutes. The journey from Uttarkashi to Bhatwari is a beautiful one, Bhagirathi(AKA Ganga) river flows right next to you and high mountains and soon into the journey you start seeing the snowcapped ranges of Gangotri region.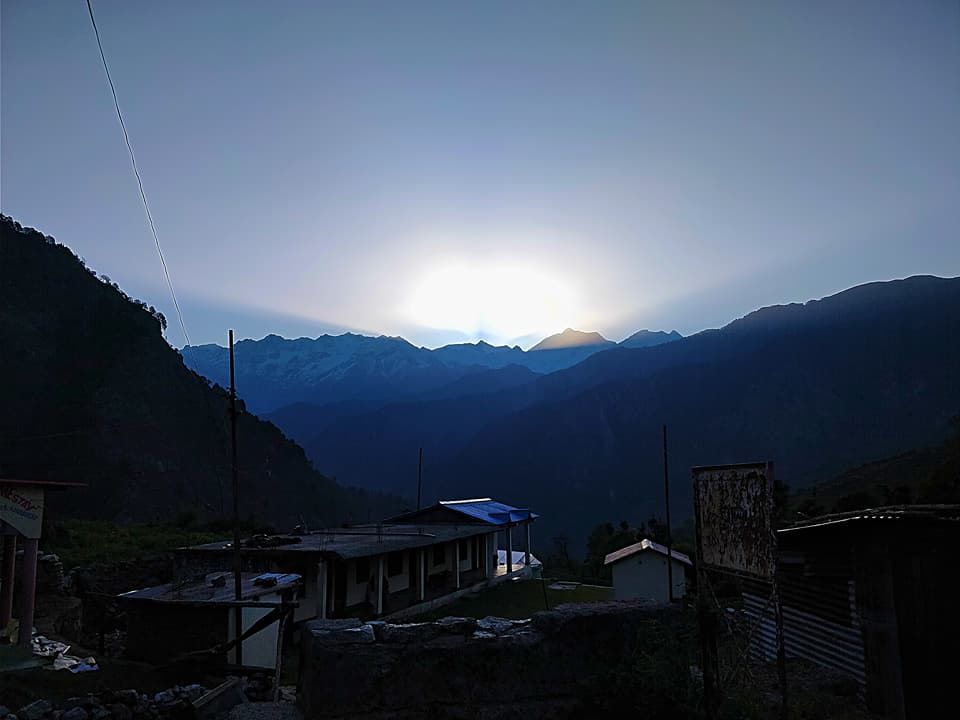 From Bhatwari one have to take another jeep to Barsu costing rs.10 and taking 20 minutes, but there problem here is the frequency of jeeps, I reached Bhatwari at 4:00 PM and no shared jeeps were going to Bhatwari , So it's either to book a jeep to Barsu for rs.400 or wait for the bus at 5:00 PM. So I waited for the Bus and it costs rs.10 and 30 minutes to reach Barsu and the view was spectacular from there.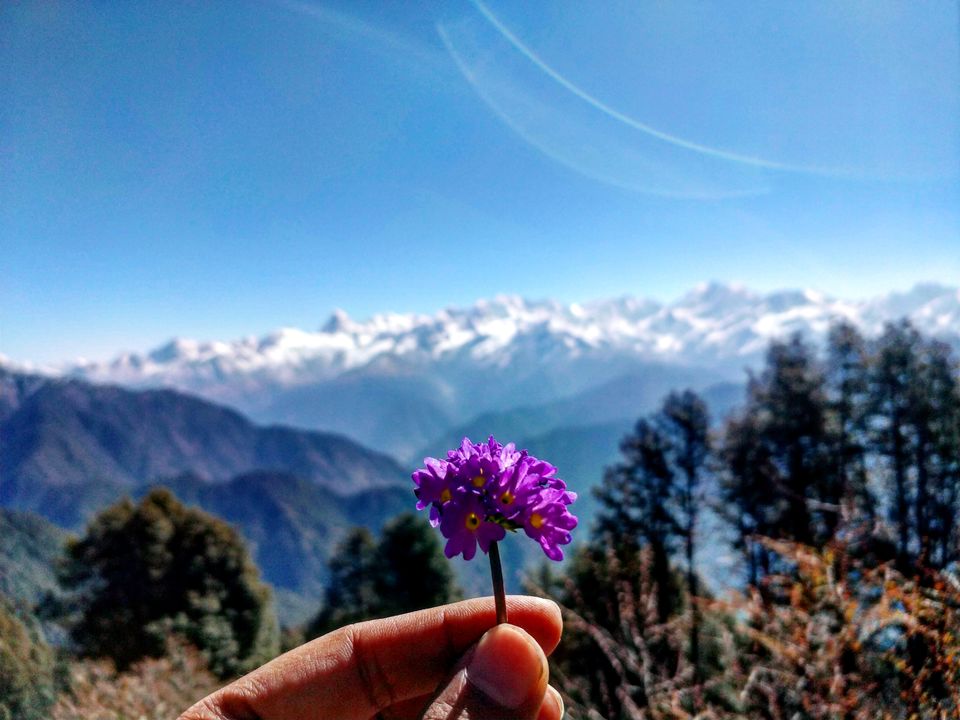 Since it was already 6:00 PM by the time I reached Barsu I decided to stay at the GMVN guest house, the rooms were nice clean and cheap, I got a room at Rs.800, there was an option for dormitory at Rs.300/bed.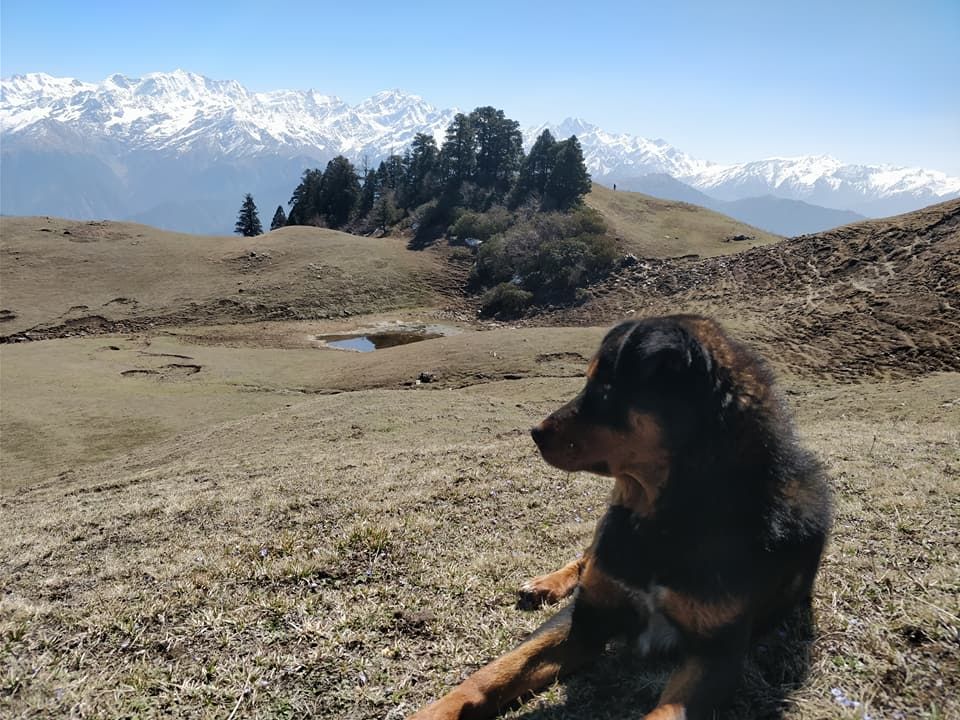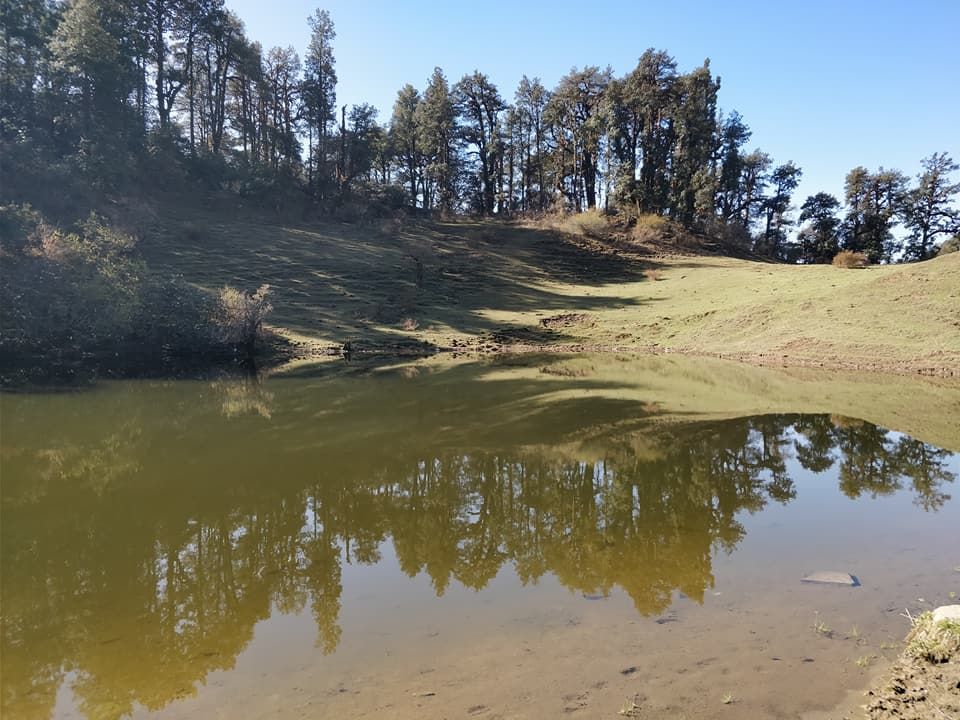 So next morning after having a quick breakfast we started the trek 6:00 AM from Barsu, the trail is almost at an angle of 75 degrees although the trail Is well defined but it branches off into two after 2.5 kilometres into the trek, so from there you have to take the branch going in right, although arrow markings are there throughout the route so chances of getting lost are almost zero.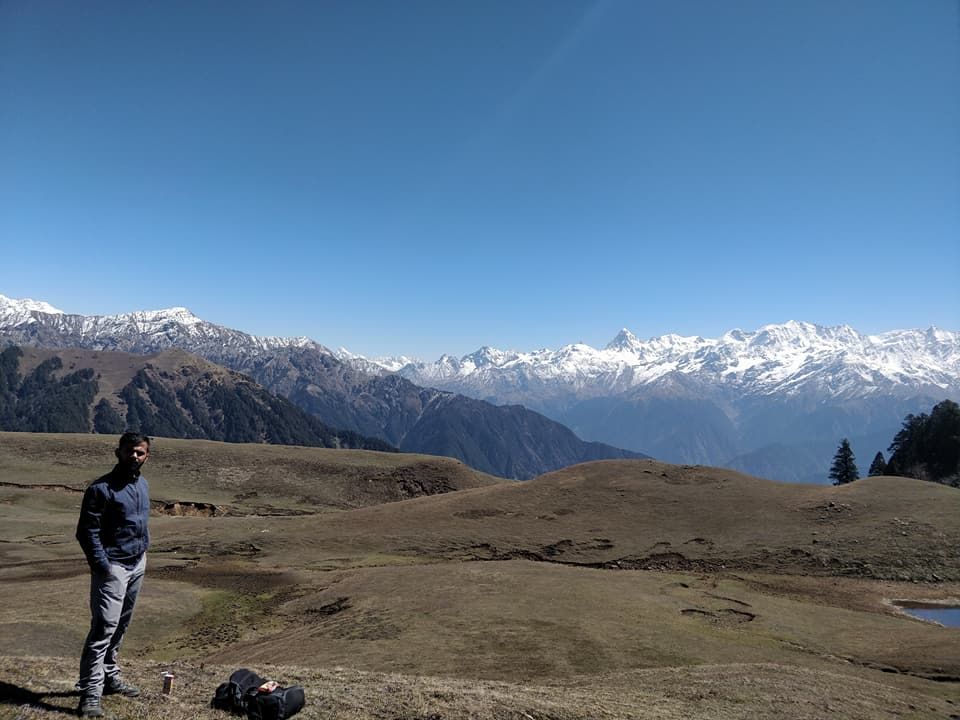 5 kilometres into the trek you start seeing lush green meadows, and some dried and running streams of water, this is the Baranala Camp site, you start seeing Gangotri and Jaonli range from here. The whole trail is through rhododendron forest and if you are trekking in Late march or April you can witness the flowers blooming.
Once at Barnala you see a lake and a temple on the left side you don't have to go on that side you have to go on the right again after 1.5 hours of trekking almost vertically up you reach Dayara Bugyal's vast meadows and when you see the first view of Mt. Bandarpunch from here, it looks magnificent. It was windy and cold; I pitched my tent and went around the 28 Square kilometre meadow to explore more of it. I went up to Dayara Top to watch the amazing sunset from there. There is a shop at top which can provide you with food but if you want to carry your food that can be done as well. Also there are igloo shaped cabin at the top, I guess they are meant for weary travellers to stay in.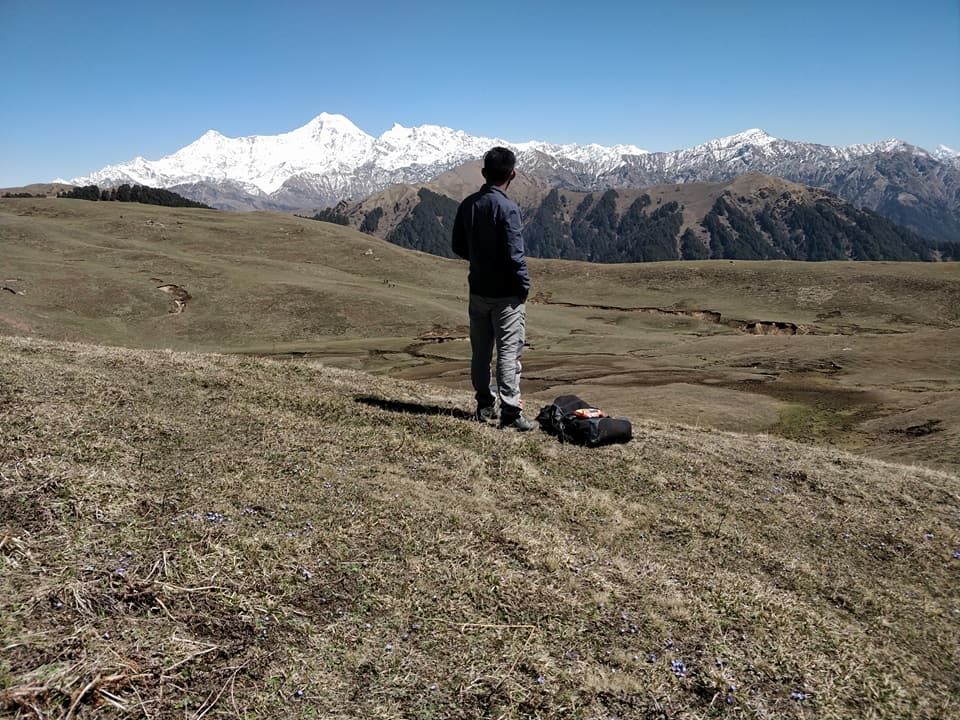 Next morning I got up at 5 and started my descent to Barsu, the bus leaves Barsu at 8:30 in the Morning and goes till Uttarkashi, also if you want to head back you can get shared jeeps in the morning time post that you will have to rent a jeep till Bhatwari for rs.400. From Bhatwari to Uttarkashi Jeeps run till 3:00 PM and from Uttarkashi to Dehradun the last bus leaves at 2:00 PM and there is no mode of transportation after that, so you should plan your journey accordingly.
From Dehradun you can get plenty of buses to Delhi.
Day 0: Delhi to Dehradun overnight bus.
Day 1: Dehradun to Uttarkashi, Uttarkashi to Bhatwari and Bhatwari to Barsu in Jeep. Overnight stay in Barsu.
Day 2: Begin your trek after breakfast. Trek till Dayara Bugyal camp overnight in Nature's lap.
Day 3: Start your return Journey via Bhatwari and Uttarkashi to Dehradun. Catch overnight bus to Delhi from Dehradun