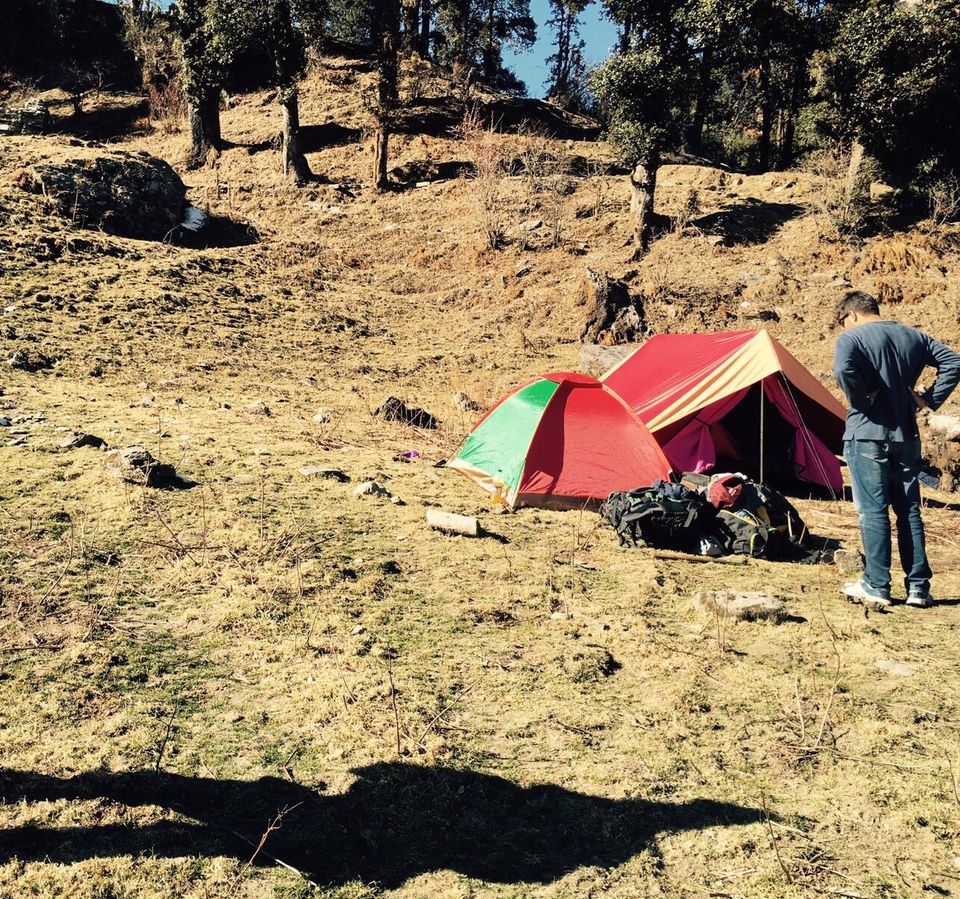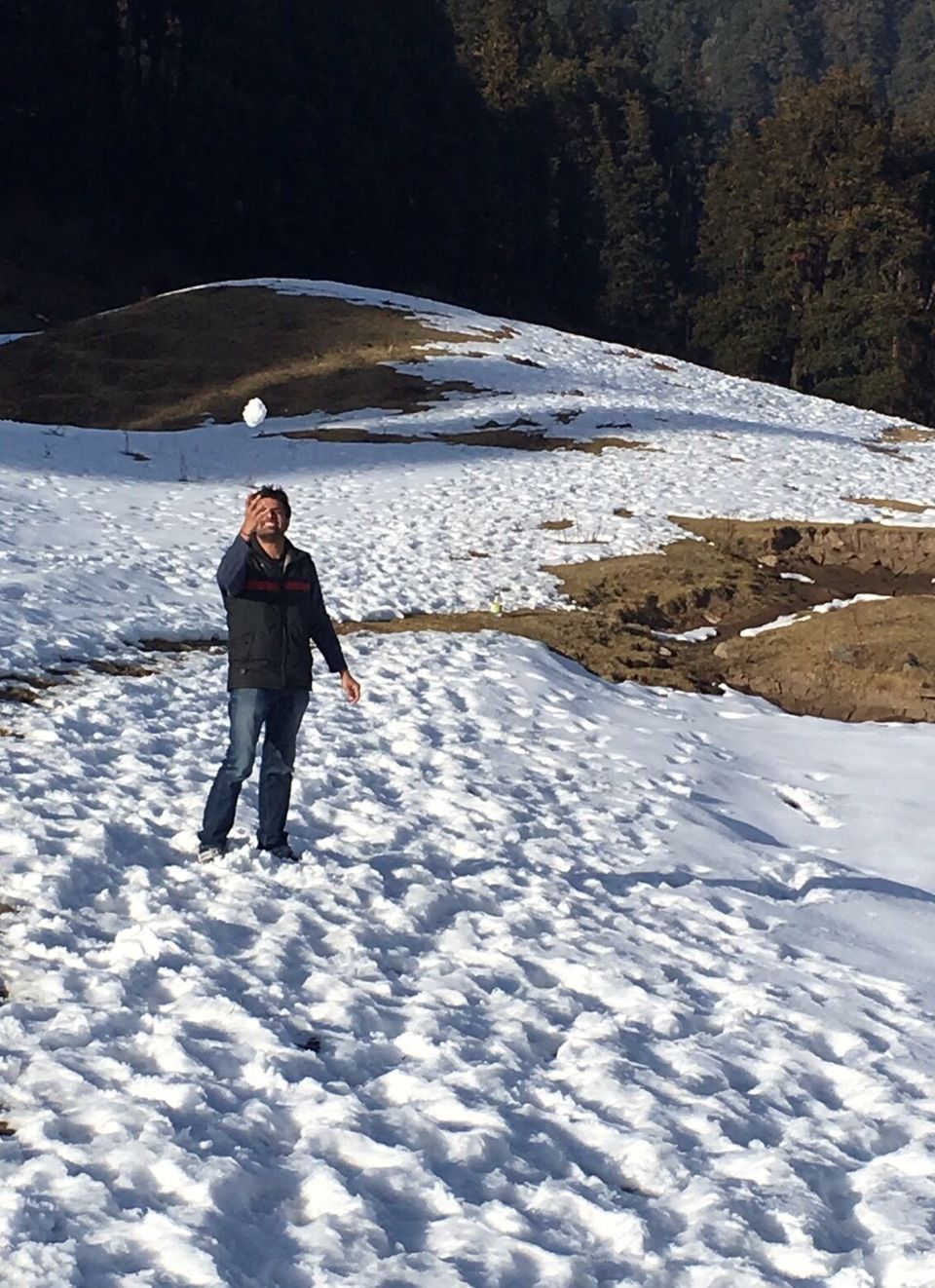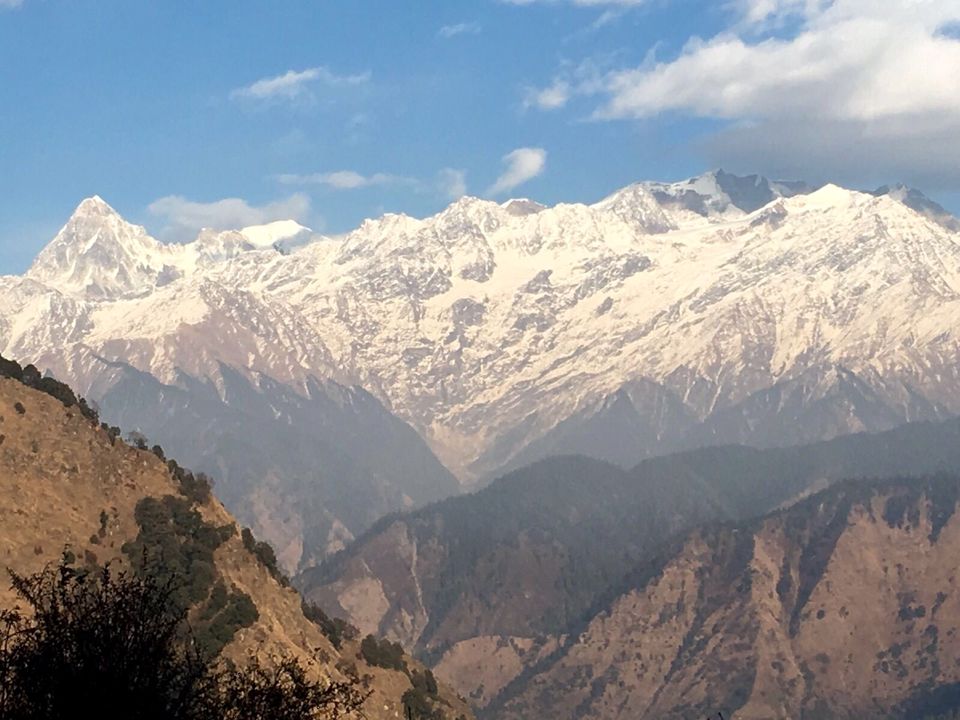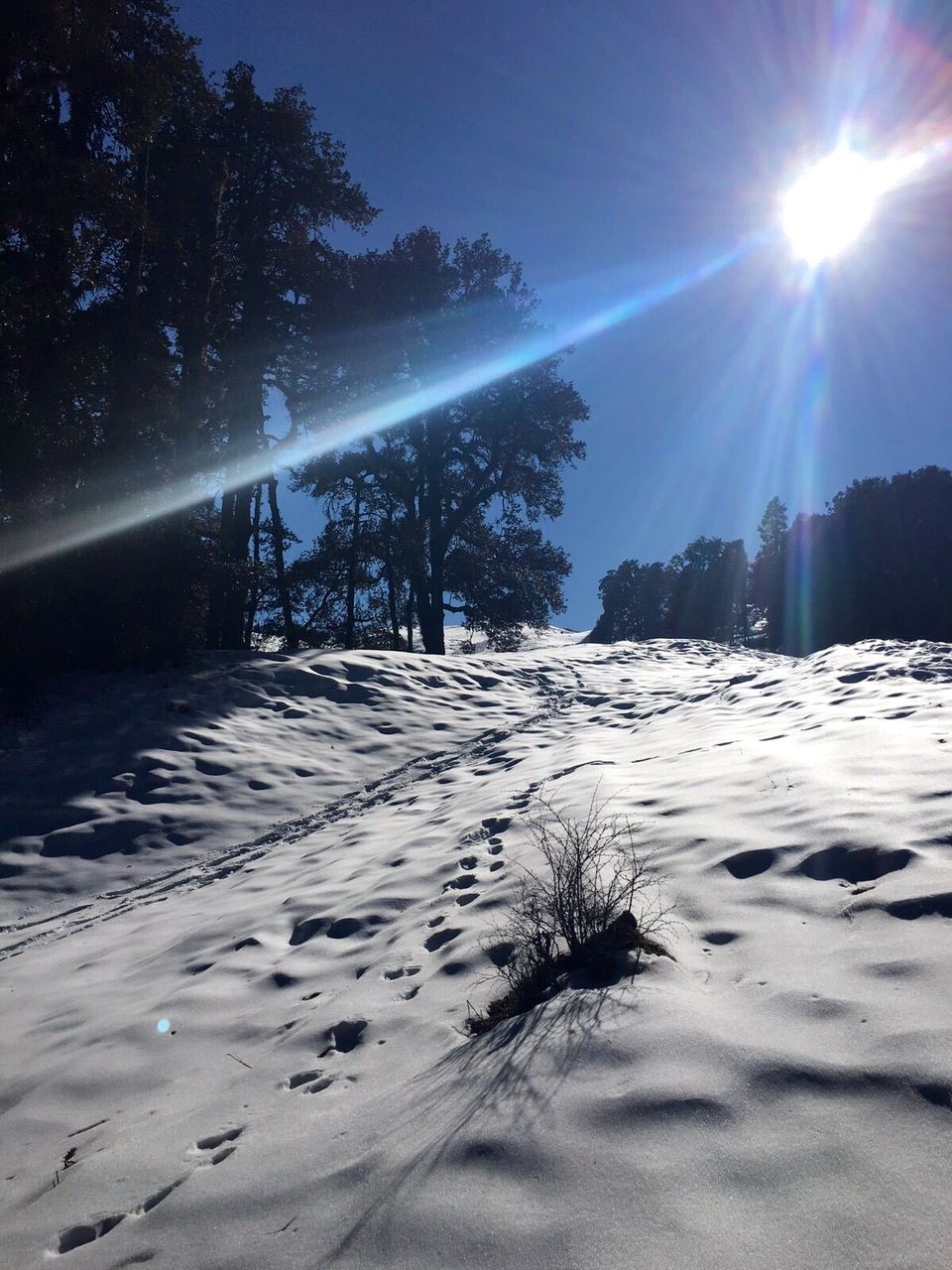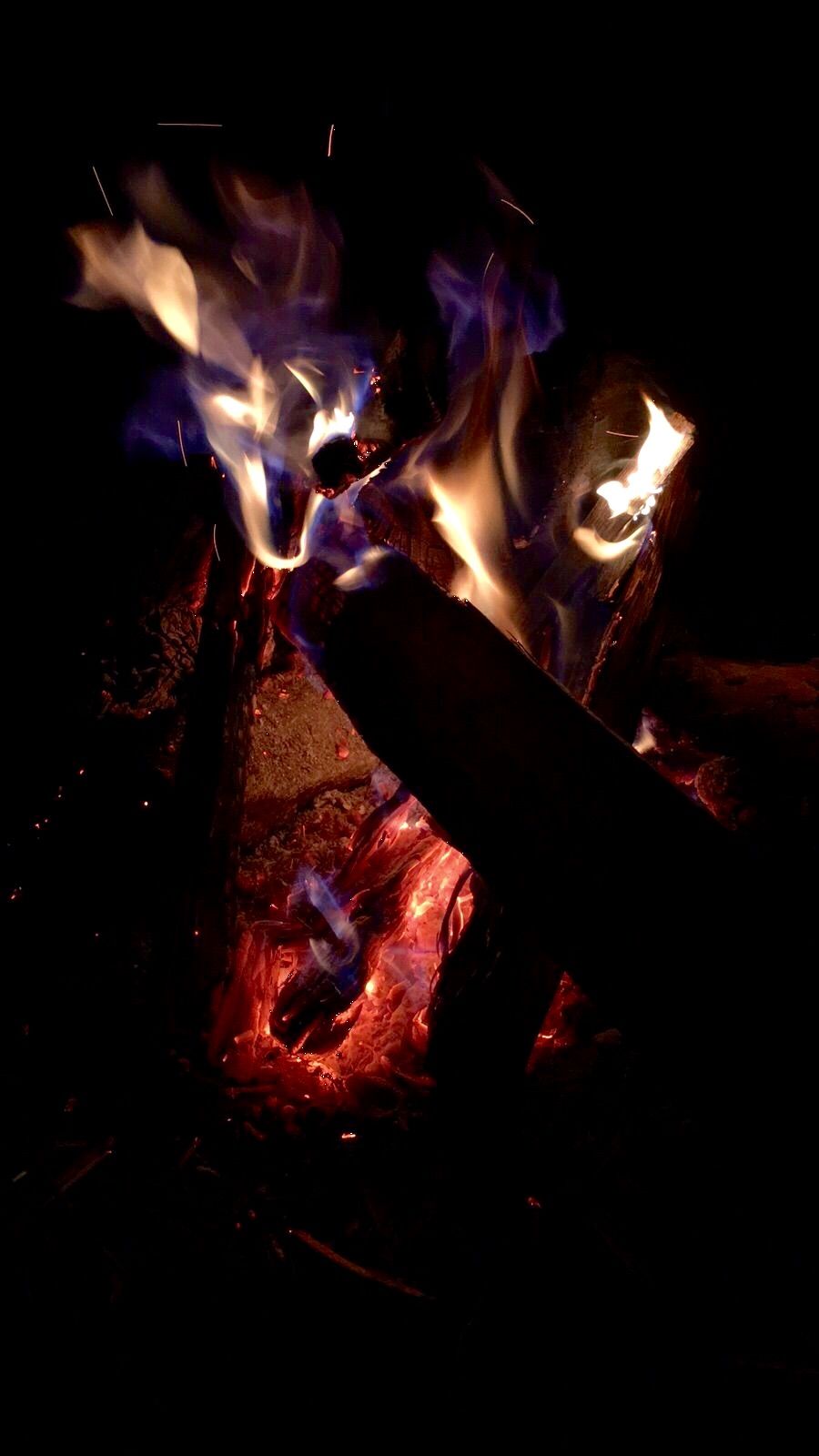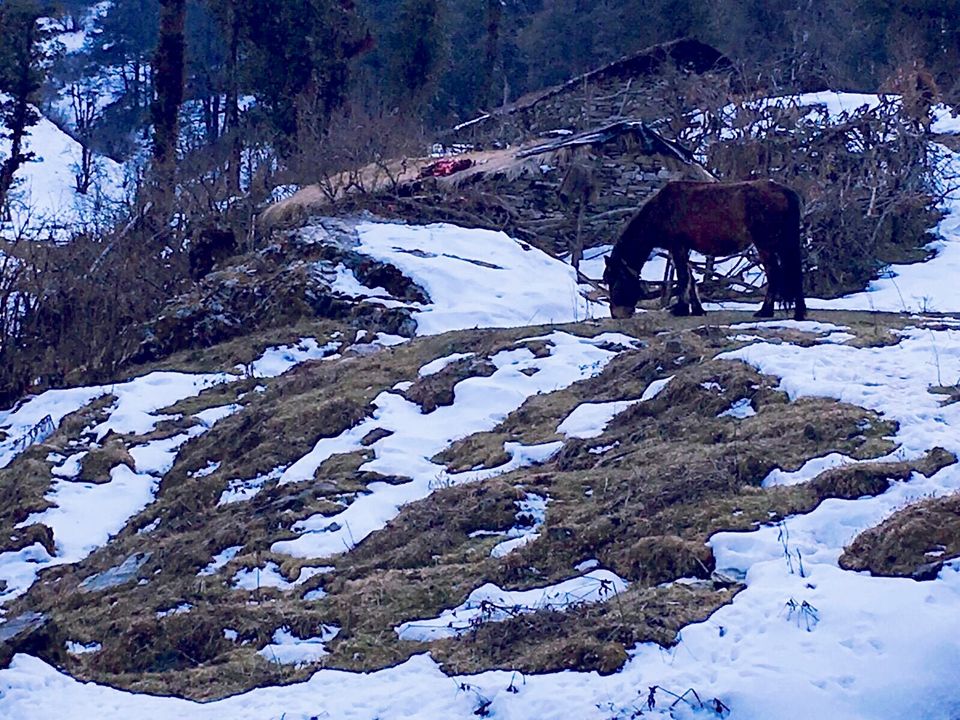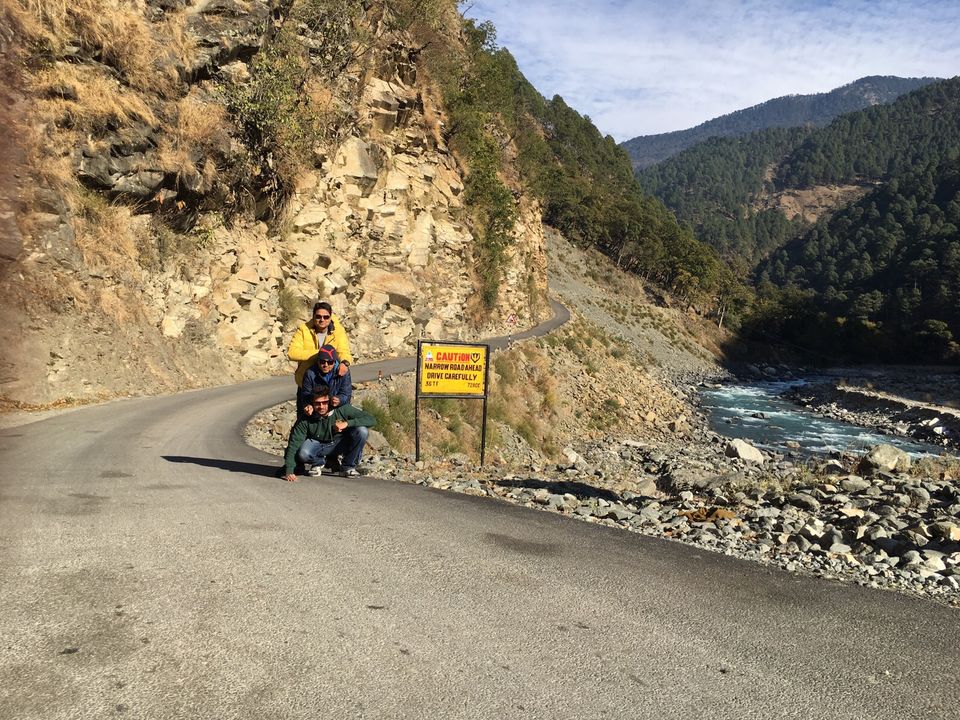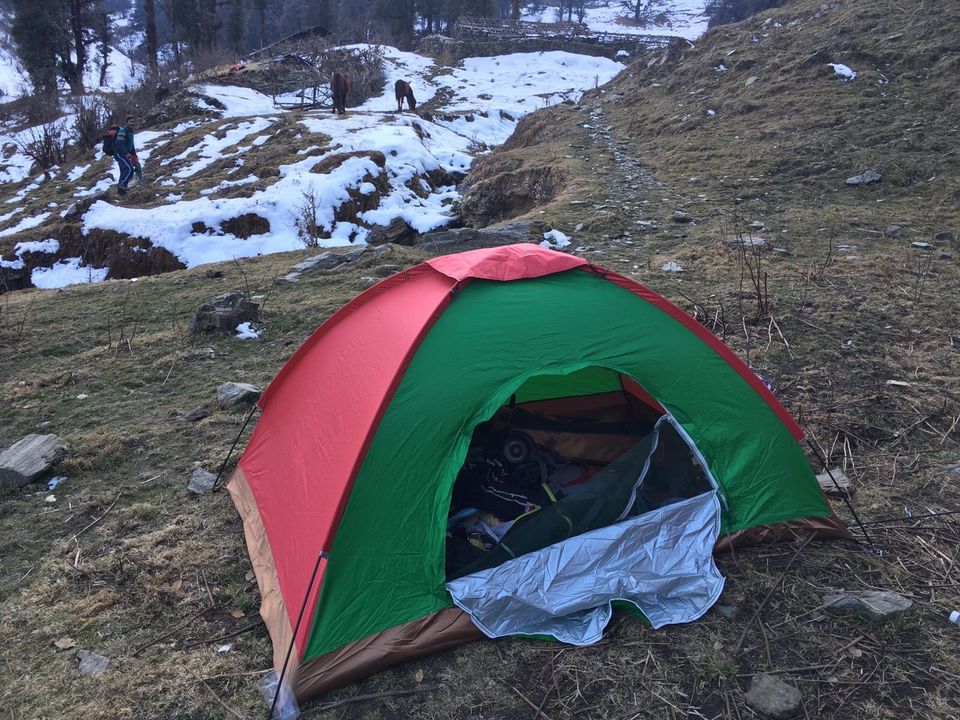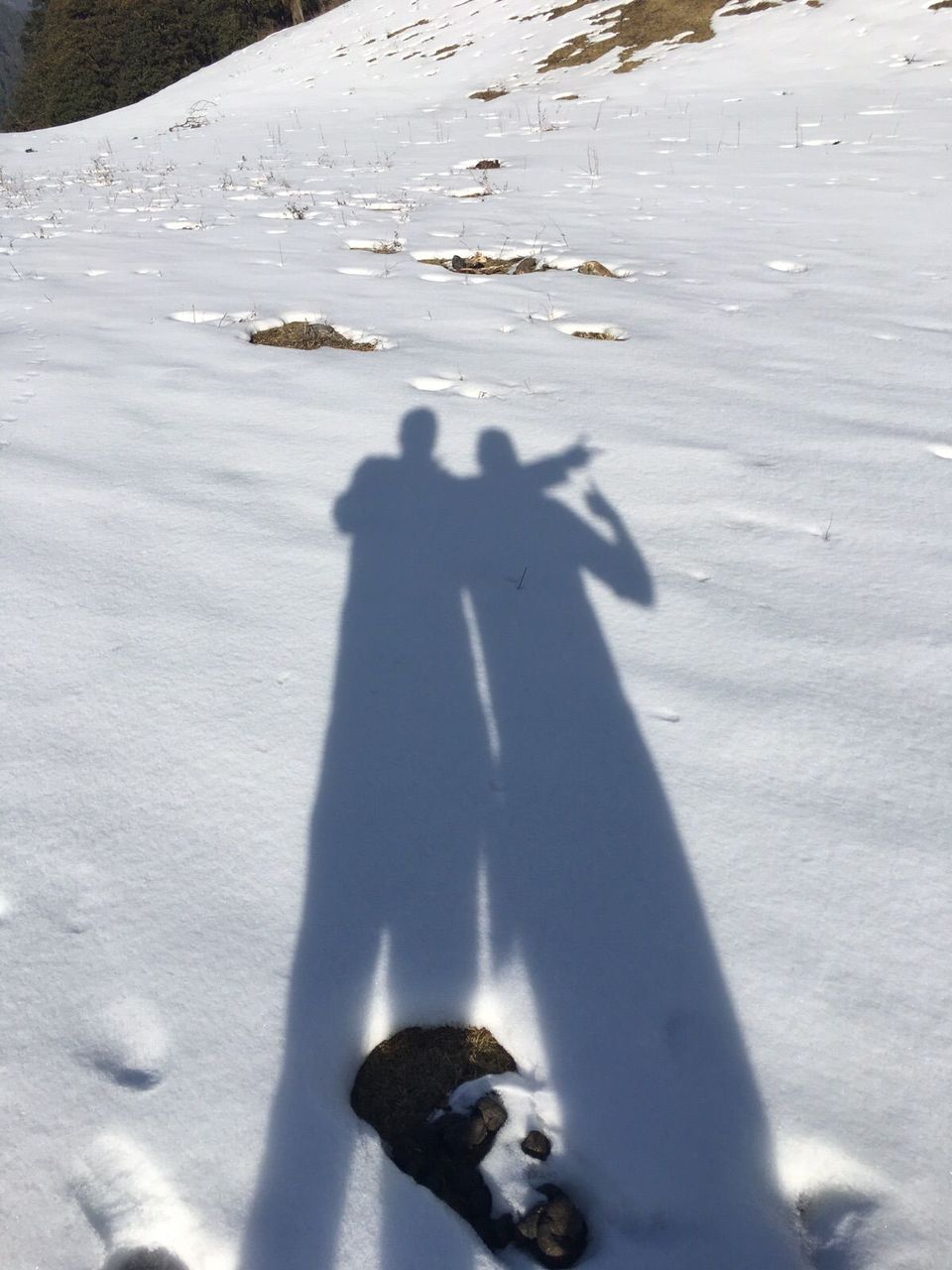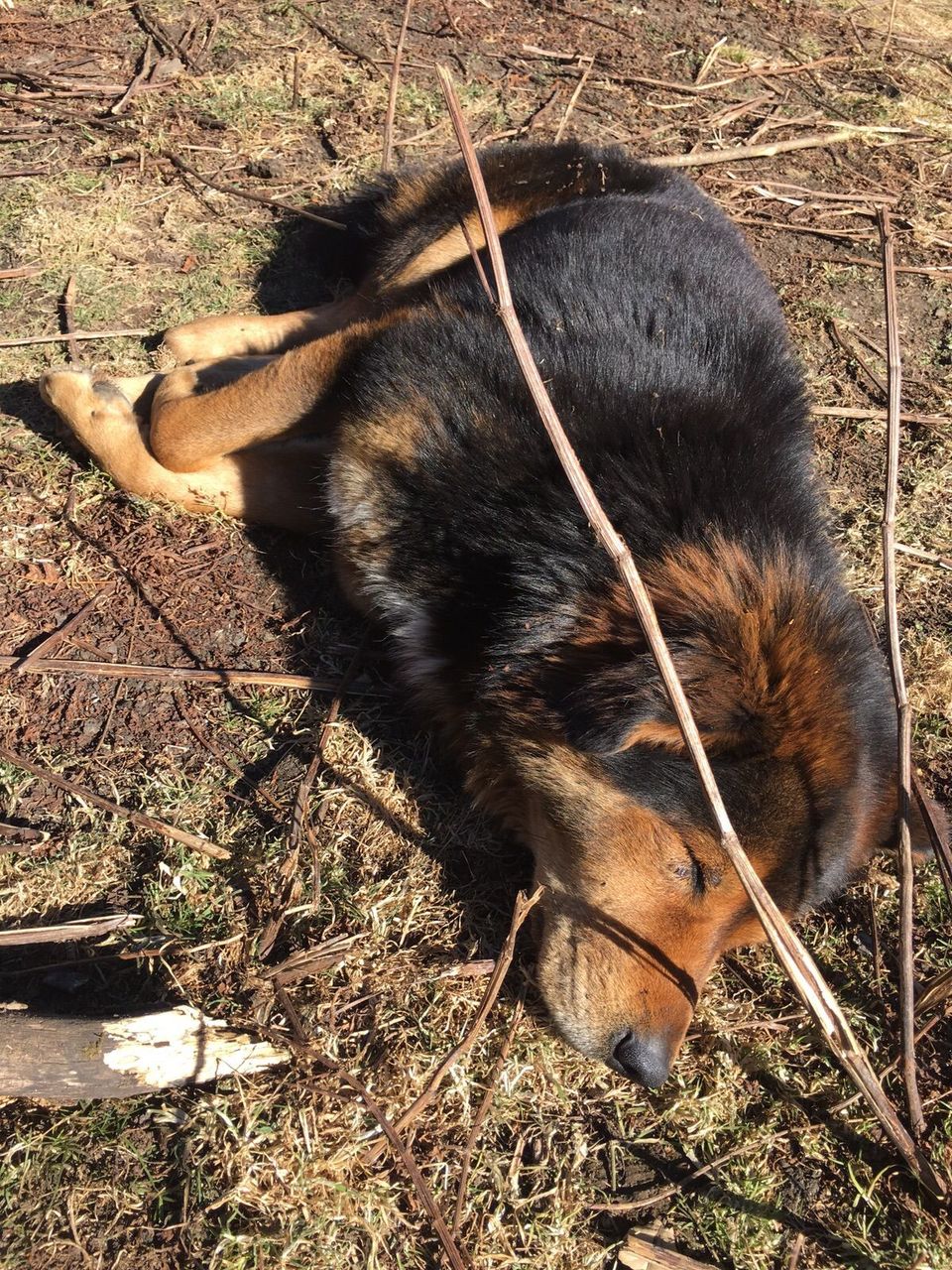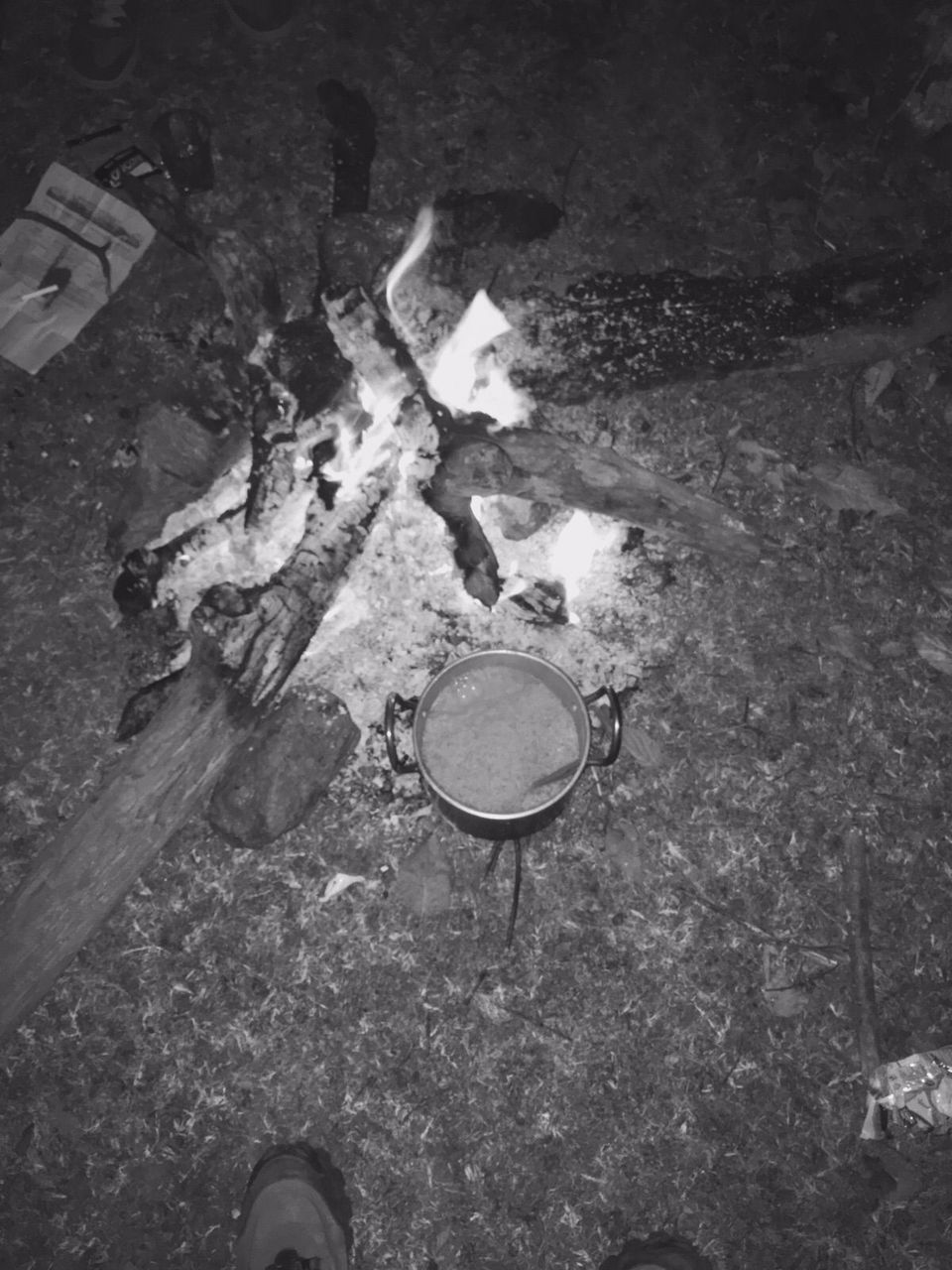 Dayara Bugyal is truly bliss for the trekkers. It is one of the most scenic, appealing and high altitude alpine meadows in Uttarakhand. Situated at an elevation of about 3048 m, this vast meadow is second to none in natural beauty.
In winters the meadows are covered with snow & are extremely beautiful. Decked by the enchanting beauty of the Himalayan Range, Bhagirathi River, snow clad peaks and some of the evergreen patches of oak, pine and rhododendron forests, this quaint meadow offers one of the most enthralling trekking routes in the world. 
Let me share my experience with this travelogue. I went to this amazing trip along with my two other friends.
We have started on 24th of December and boarded the bus at around 3p.m from ISBT Kashmiri Gate New Delhi.
After reaching Dehradun at around 11pm we couldn't get taxi's or buses for going to Uttarkashi. But luckily we found a Dainik jagran delivery car which we boarded from Patel Nagar Dehradun at near about 12'o' clock at night. It was a beautiful moonlight night however the bundle of newspaper were real pain and uncomfortable we were 11 people traveling in that jeep along with half of the Uttarkashi's newspaper but still we didn't felt the uneasiness because of the excitement. It was a wonderful journey.
Early morning we reached Uttarkashi and stayed there on that very day.
A delightful journey through the scenic terrains and narrow passes will take you further to Barsu. We took a jeep to Barsu and it was around 2 hours drive from Uttarkashi to Barsu.
After arriving at Barsu we had to pay some fee to the forest department for our belongings like camera, tent, etc. The trek starts from Barsu.
It is advisable to take a horse from Barsu to Barnala if you are a beginner since the trek is very steep. It will not take more than 3 hours to reach Barnala from Barsu. There is an excellent campsite at Barnala Meadows as small stream, woods everything is available at that site.
If you are planning to go there during winters then take some burning fuel for camp fire as woods become a little bit wet because of the snow. In winters the meadows are covered with snow and are extremely beautiful.
Next morning we started for Dayara Bugyal. A steady and gradual trek, and this part of the trek will take you through scenic meadows, lush forests of silver oaks, deodar and rhododendrons.
Climbing through Barnala and the alpine meadows for around 3 hours, make it to a flat piece of land, the campsite, from where you can enjoy stunning views of the Himalayan Range i.e John Lee and the Draupadi peak. The widespread Dayara Bugyal looks different from every angle. Bakaria is the highest point from where you can get a mesmerizing view of the sunset.
We stayed there for some time and then came back to Barnala at our campsite. Then next morning we trekked down to Barsu. Within the 2 hours of this trek, we enjoyed the scenic views all around and make it to Barsu, from where a drive through the narrow and whirly passes finally took us to Dehradun. Barsu to Dehradun is around 200 km drive.
Note: Travelers are expected to carry their own backpacks, tents and all other personal belongings because the last shop is there in Barsu after that you won't be getting any shops.