I was planning for Tungnath trek since a very long time. So I had decided to complete this trek in the month of January. I left for Rishikesh on 17 January and reached Rishikesh in the early morning. Without wasting a minute I took the bus to Rudraprayag, from where I took a shared jeep till Kund and after that a bus was going towards the Ukhimath so, I caught that bus and reached Ukhimath in the evening around 6 O'clock.
After having tea and some chit-chat with the locals I got to know that roads for Chopta were blocked because it had been snowing since the last 3-4 days. So I decided to go to Sari Village.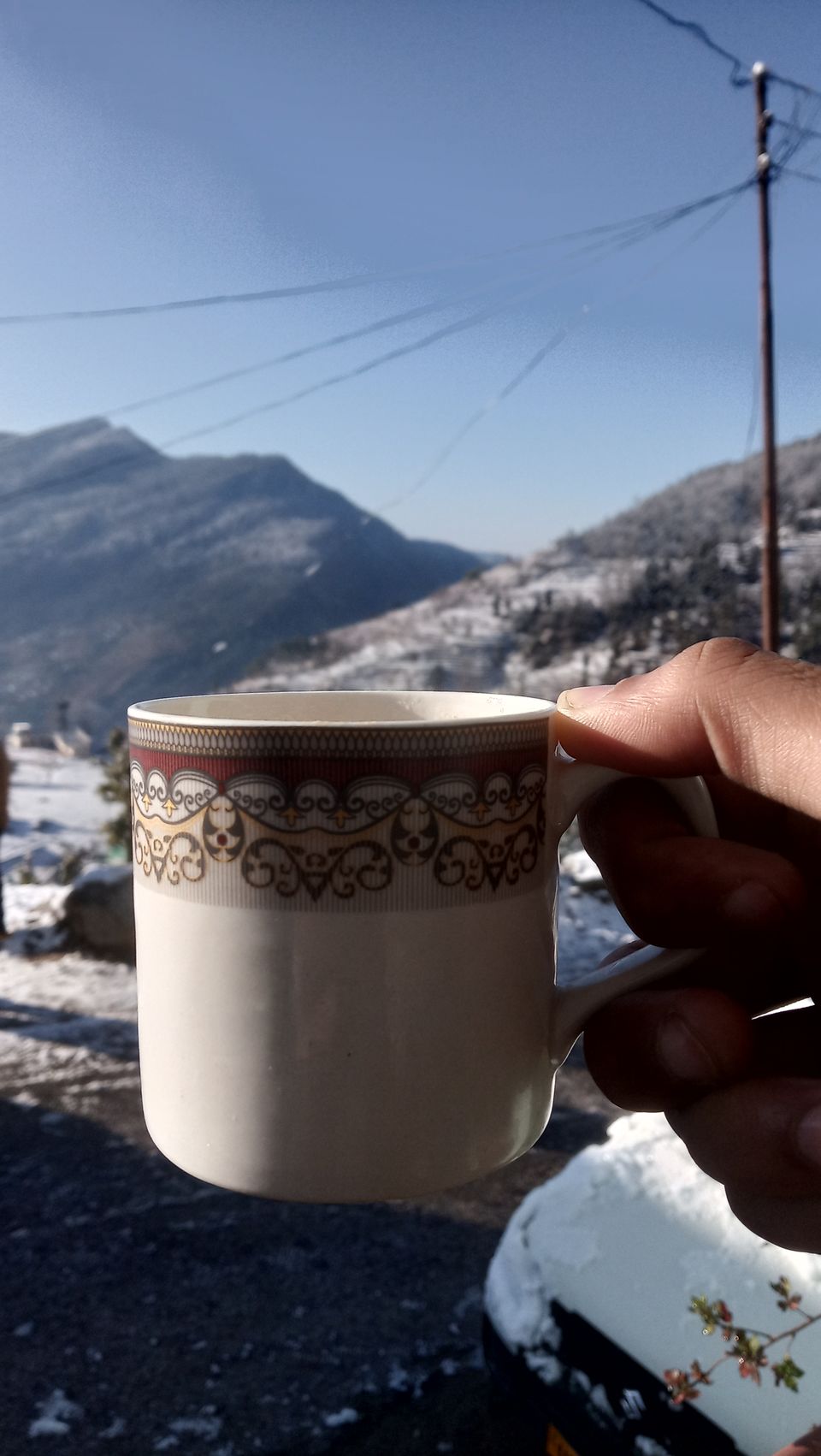 Sari Village is the base for the Deoriatal trek. Trek for Deoriatal is easy and only about 4-5 KM. I reached Sari at 7 in the evening. My taxi driver helped me to find a room. The owner of the homestay was genuinely humble. When I reached Sari, it started snowing. That was the first time I witnessed snowfall in my life. I can't express my feelings in words.
The next morning I woke up in the beautiful valley, everything is covered with a thin layer of snow. Without wasting a minute I started the Trek for Deoriatal. The trails were covered with snow, which made the trek even more beautiful and quite challenging.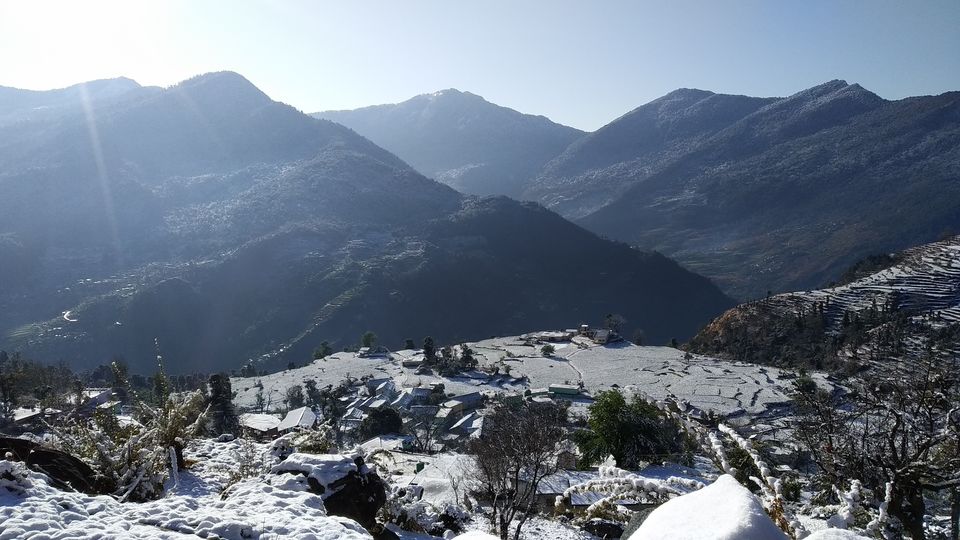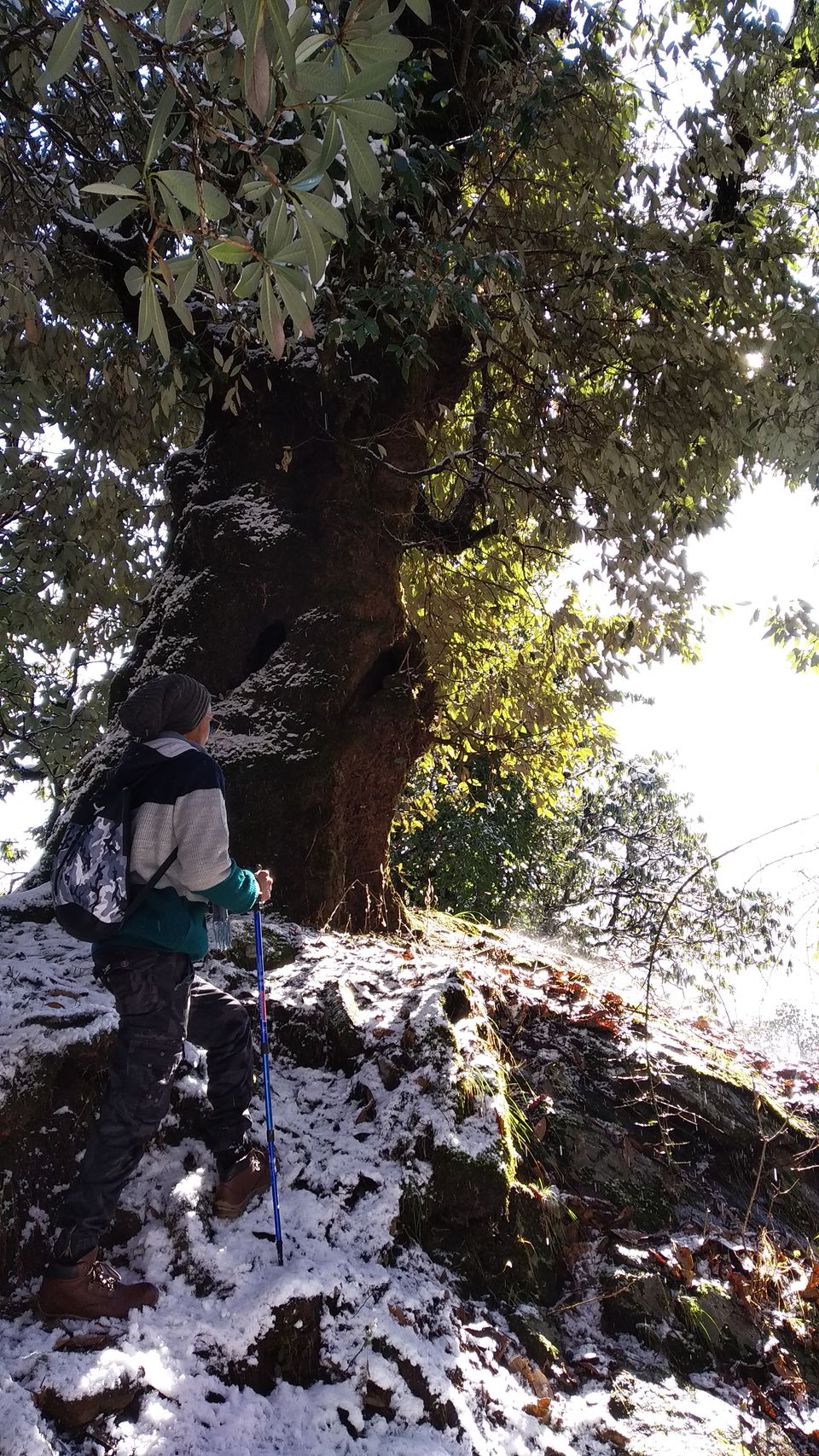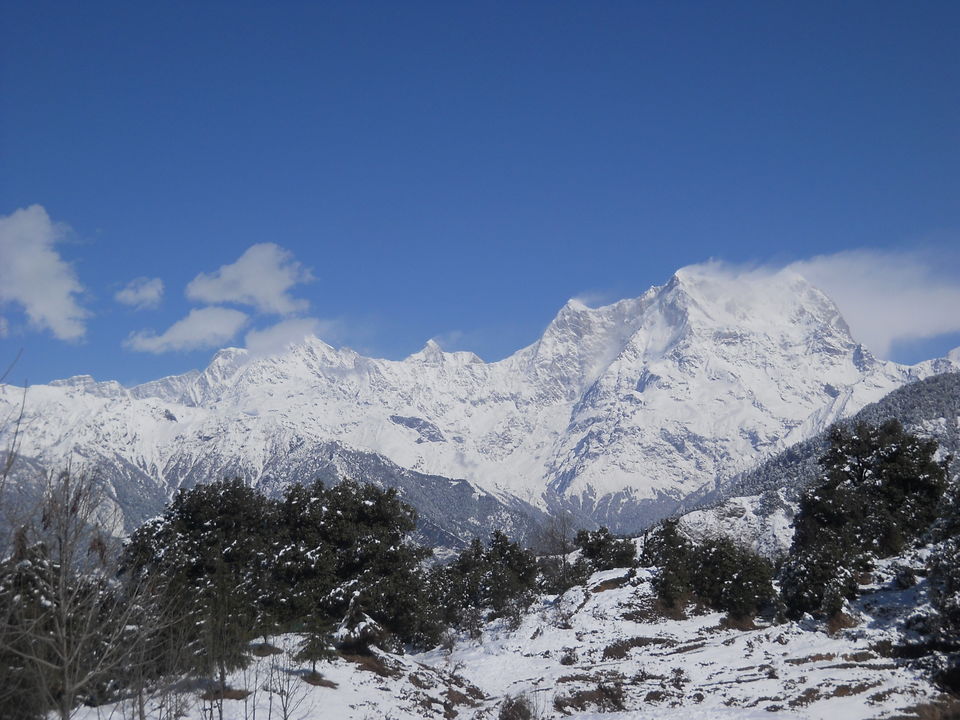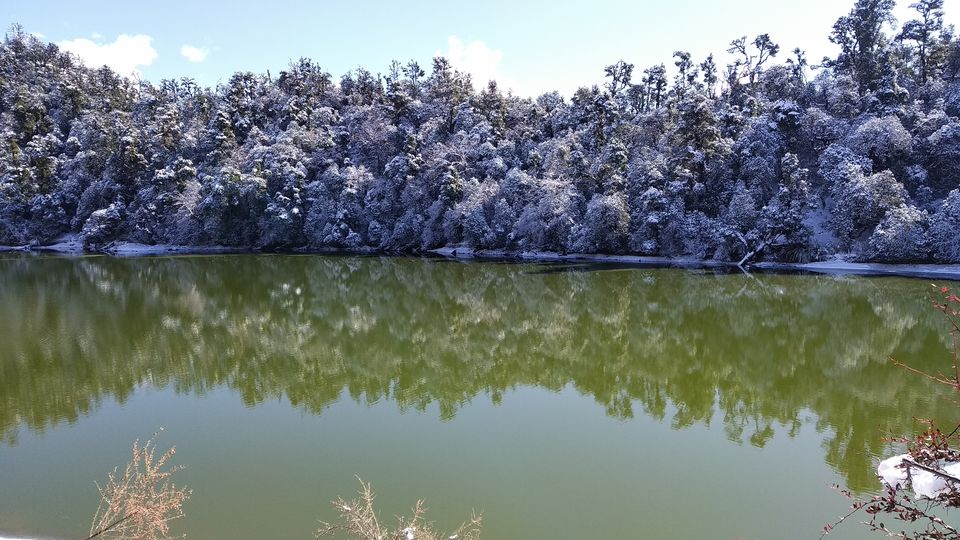 After 3 hours, I reached Deoriatal. I was the first person who reached Deoriatal that morning. The mesmerizing view of the lake and the Chaukhamba peak stole my heart and re-energized me. There was a small forest department hut, where you have to pay for the permit.
A few 100 meters ahead there was a watchtower that gives the amazing view of the mighty Himalayan range. I spent 2-3 hours there just clicking the pictures, exploring the trails and watching Himalayan birds. There was a trail that ends at Chopta, so I start following the trail. The trail took me to the deep forest that was quietly horrifying. After walking a few meters I saw the footprints of Himalayan Bear and Wild pigs, so I came back to the lake. When I came back, the lady from the forest department told me she forgot to warn me to enter into the deep forest as there were so many bears.
Then I came back to Sari Village where I saw their rituals. They are celebrating the arrival of Tungnath Mahadev in their village.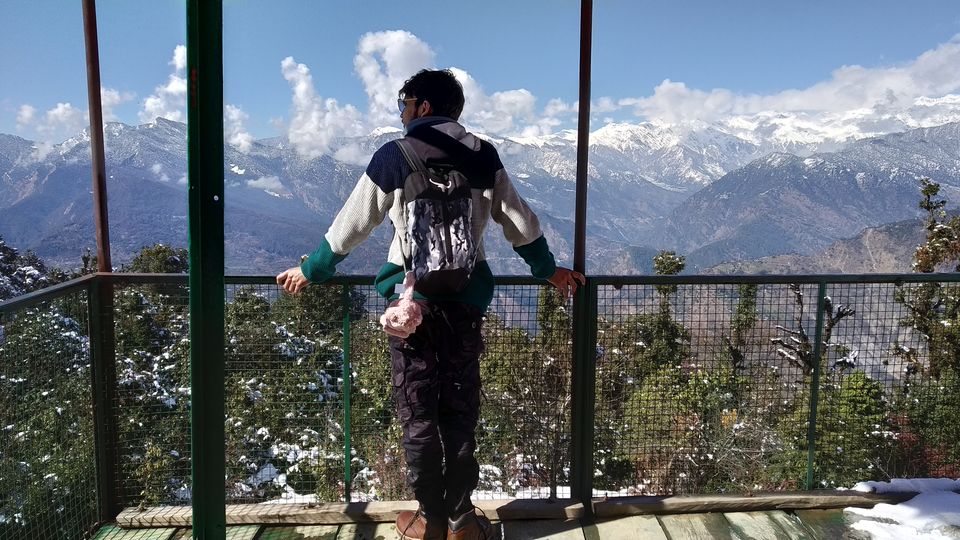 You can contact below persons:
For Camping and Trekking: PS Negi-8057142537
For Homestay in Sari- Rakesh Negi-9411534715
Follow me on Instagram for more Images and amazing stories.