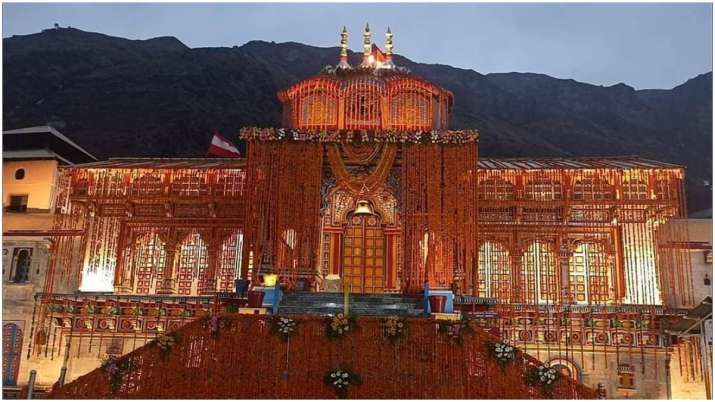 Summer is here and the usual ritual of Chaar Dhaam has already begun. The opening ceremony of four major temples, famously known The Char Dham, in Uttarakhand, is an important annual event attended by thousands of pilgrims. But this year hasn't been the same, as the extended lockdown resulted in Panchmukhi Doli Yatra (procession) without any pilgrims. The step was taken to stop the spread of COVID-19.
Badrinath portals are now open
On Friday early in the morning, the Portals of Badrinath were opened after a long winter break. The ceremony was attended by only 11 people including the chief priest to maintain the social distancing. As informed by Joshimath's sub-divisional magistrate (SDM), Anil Chanyal, no devotees would be allowed to visit the shrine until the lockdown is lifted.
The other Dhams – Gangotri, Yamunotri, and Kedarnath were opened in the Month of April. Earlier, Badrinath shrine was scheduled to open on April 29, 2020 but the Tehri royal family postponed the dates as chief priest of the temple was under quarantine after returning from Kerala. This is the first time in history that the dates of opening of shrine's portals have been changed.
Government yet to take decision on the entry of devotees
At present only religious rituals are being performed at the shrines but the tourism minister of Uttrakhand, Satpal Maharaj, has requested the Central Government to allow the entry of devotees from green zone districts of the state. Remarkably, last year, there had been a record rise in the footfalls of the devotees, a total of around 32 lakhs devotees. Badrinath witnessed the largest crowd of 11.74 lakh devotees.
Seeing the current situation of pandemic the Government has to take significant precautionary measures to avoid huge gatherings at the temples.
Think we missed out on something? Tell us about it in the comments below!
Be a part of the largest online community of travellers on Tripoto's Facebook page!