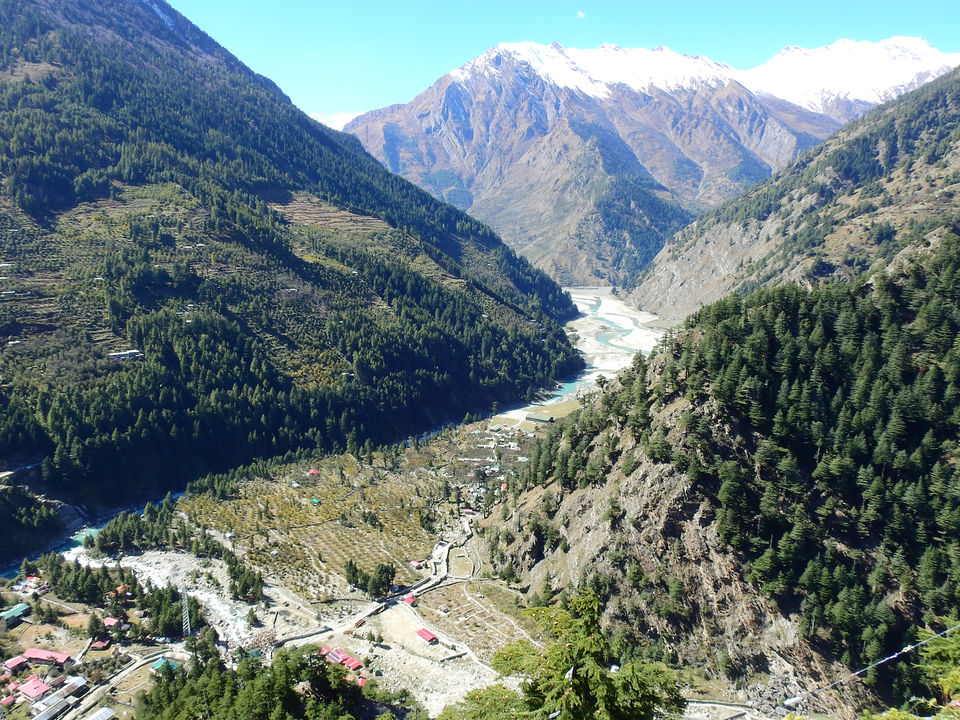 Hello Suhas Paranjpe here. I mostly travel Solo. I'm a Nature Photographer. In November last year I've visited Harshil cantonment area, Uttarakhand. It's a beautiful, calm small village located Only 25 km from Gangotri temple.
If you're on a budget trip then you can catch Shared Cabs ( approx 10 people) in one cab from Uttarkashi. When I went there cost was 200 Rs per person cab will drop you at Harshil market. At Harshil you can stay in gmvn or in few homestay's. I got good private room at 800 Rs.
You've to walk about 15 minutes from local bus stand till tax stand.
I've planned for 2 nights in harshil but after visiting I've extended for 1 more night!! We'll who else has done this?! It's exciting isn't it!!
I've been to famous Gangotri temple. It's one of the 4 Holiest dham. Gangotri temple is closed in winters, generally after Diwali festival due to heavy snowfall. In winters villegers bring goddess in Mukhwa village, which is a winter place of goddess.
& enroute to temple I've covered Gartang gali bridge which was once a Trade route between India & china. You've to show Hard copy of addhar at the gate . It's a must visit place. The road is scenic. Approx 1 hr is enough for this, you've to walk / trek for total 5 km. There's a Post office in Harshil where famous Ram Teri Ganga maili shooting was done. There's only 1 ATM in village so carry enough cash with you.
Trek starts from Dharali village, Just besides the Harshil village. You can ask locals for the base of this trek. After trek you can Chill at the river which you'll see immediately after getting down from trek. Even visit to Dharali village is scenic.
It's a Steep trek. I took total 4 hrs to complete the trek. Even the trek is steep you'll Enjoy the way till top, admire the beauty of nature, the tall trees, chirping of birds, Mountain etc. If you're a photographer then you should do this trek. Once you reach the top you'll be blown away by the scenic view of mountains. At top there's a place which is covered in prayer flags of Buddhist people, after reaching at top go to right side to see this place. Whilst going to top I saw & captured few birds & butterflies. Very few people visit this place so it's Clean.