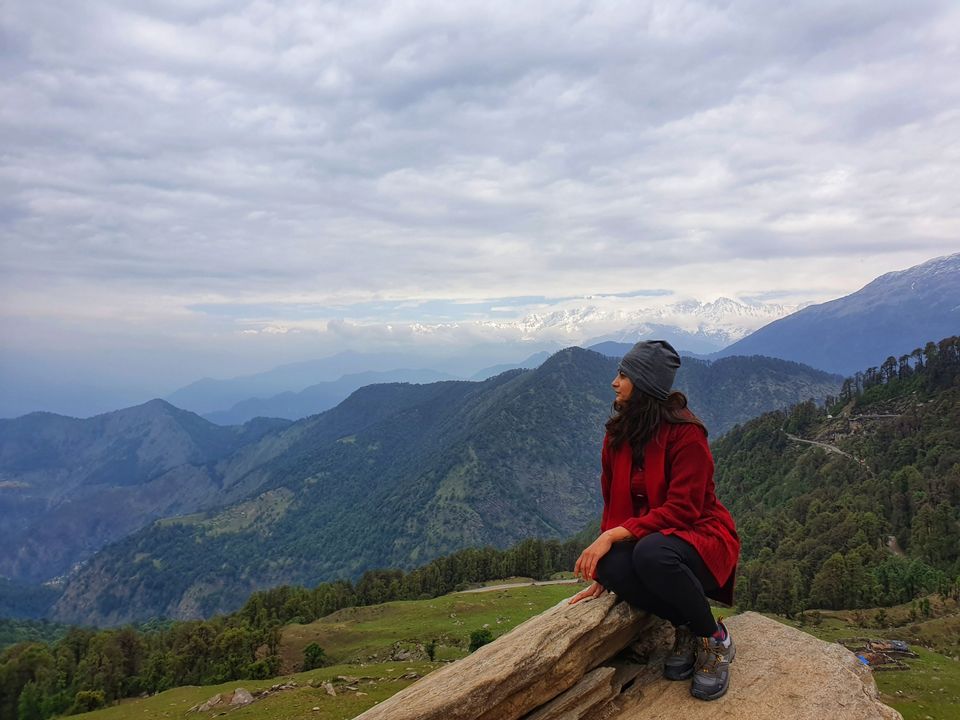 This is the second part of my travelling in Uttarakhand. I have been exploring Mandal village and Badrikashram for 3 days and now am moving on to Chopta.
So, Chopta is around 30km from the Mandal village and it takes approximately 2.5 hours to get there. You need to either have your own vehicle or hire a car rental from Mandal.
The roads are mesmerizingly picturesque and the wind is chilled even in summers. We got down multiple times as every corner had a story and was tempting for a photographer and a vlogger.
After reaching Chopta, we explored the Mini Switzerland, as it is known. Come in the month of March or April and you will see the meadows covered with beautiful rhododendrons (red, pink, white)
Capturing the beauty of the meadows surrounding by the mighty Himalayas, we continued the trip and started the hike to Tungnath!! Oh! What a hike!
Tungnath - Highest Shiva temple in the world! Standing high at 12000ft..Doesn't matter if you are a believer or an atheist, you feel the power of nature at this place. Calm, quiet and furious at the same time..
The steep climb and the gradually decreasing oxygen level takes a toll.After hiking for around 3.5 hours surrounded by the beautiful rhododendrons and the view of snowclad mountains all the time, I finally could see the temple amidst clouds. Absolutely magical and divine view and all worth the climb.
We reached Tungnath at around 4pm. We already had booked a room to stay at night because I had to hike up to the Chandrashila peak to see the sunrise. The stay was not easy. I had never imagined that the weather will be so cold (in the month of May) that you cannot think of getting out of 3 layers of blanket. But somehow managed to sleep.
Ta daa... 4am it is... Time to start hike towards Chandrashila. The sun rises usually around 5.30am. Hence if you want to see the sunrise, start climbing very early.
I had almost given up towards the end, but the only thought of sunrise kept me moving.
And it paid of really well. I had never ever seen such an amazingly beautiful sunrise in my life!!!
Silence is what speaks here. If I close my eyes and think what heaven can look like, it will be like this, endless blue skies, mountains by my side, a little shrine and peace everywhere!!! (Stories about the place: Chandrashila Peak literally means "Moon Rock". According to one of the popular legend, this is the place where Lord Rama meditated after defeating the demon-king Ravana. Another legend says that moon-god Chandra spent time here in penance.)
That's all guys! I will share my next experience of my Uttarakhand trip with you very soon 😊
Meanwhile go checkout my travel vlogs of this trip on my channel
https://www.youtube.com/channel/UC2Jt1ltKF_GXp_Q5c5gFF9Q