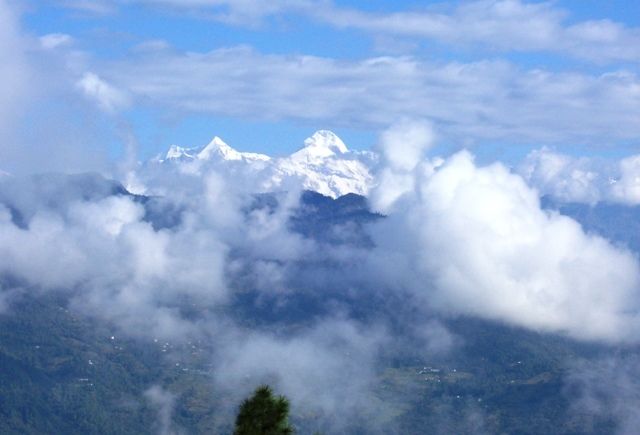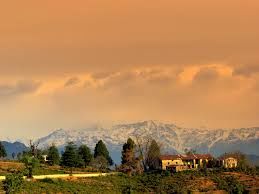 Chaukori is a dream surrounded by the towering Himalayan peaks and dense forests. At a height of 2,010 m, and 173 km away from Nainital, Chaukori is not just another hill station. It's for the very few, who want to be there, in the majestic proximity of the Himalayas for an unbound view of the Nanda Devi and Panchchuli peaks.
Chaukori is one of the few places in Kumaon, where you will find tea gardens. As the name suggests, it's like a bowl, cupped within the Himalayan heartland. It is an idyllic holiday resort amidst unspoilt nature - a land bestowed with natural abundance, fruit orchards, and the forests of Pines, Oaks and Rhododendrons.
Chaukori is the fabulous sunrise and sunset that you are treated to. The night sky is studded with a million stars that simply take your breath away. The charming little town of Chaukori is unlike any other hill station you have seen. Chaukori is a somnolent, peaceful hamlet in Pithoragarh district of the Kumaon Hills of Uttarakhand.
There are several ancient temples in Chaukori which can be visited for a holy experience.
Chaukori is an ideal spot for the travelers seeking a hideaway from the maddening city life as you can rejuvenate your soul and communicate with nature on trip to Chaukori.
Places in Chaukori:
Berinag:
Berinag is a small hamlet situated at an elevation of 1,740mts at a distance of 10kms from Chaukori. The town of Berinag faces the massive snow capped peaks of the mighty Himalayas. Berinag was previously known as Bedinag and this place is famous for snake temples. Tea gardens of Berinag yield hight quality tea. The outskirts of Berinag are covered with thick forests with plenty of vegetation and water streams. Berinag is rich in varied flora and fauna.
Dharamghar:
Dharamghar is situated 9km from Chaukori. The disciple of Gandhi, Sarla Behn spent her last days at Dharamghar. Splendid views of the stimulating Himalayas are distinctly visible from her Himdarshan Kutir.
Best Time to visit
Summers in Chaukori are moderate, and the maximum temperature during the summer months will be around twenty five degrees (25°C). The minimum temperature during the summer months will be around seventeen degrees (17°C). This is a good time to visit the place, given the pleasant weather that will be ideal for sightseeing purposes. The months of April, May and June are the summer months.
Winters in Chaukori are cold, with a maximum temperature of around ten degrees (10°C) and a minimum temperature of around two degrees (2°C). The months of October, November, December, January and February are the winter months in Chaukori. You should carry heavy winter clothing during this time due to the reduced temperatures.
The monsoon season brings heavy rainfall, during the months of July, August and September. This is not an ideal time to visit the place.