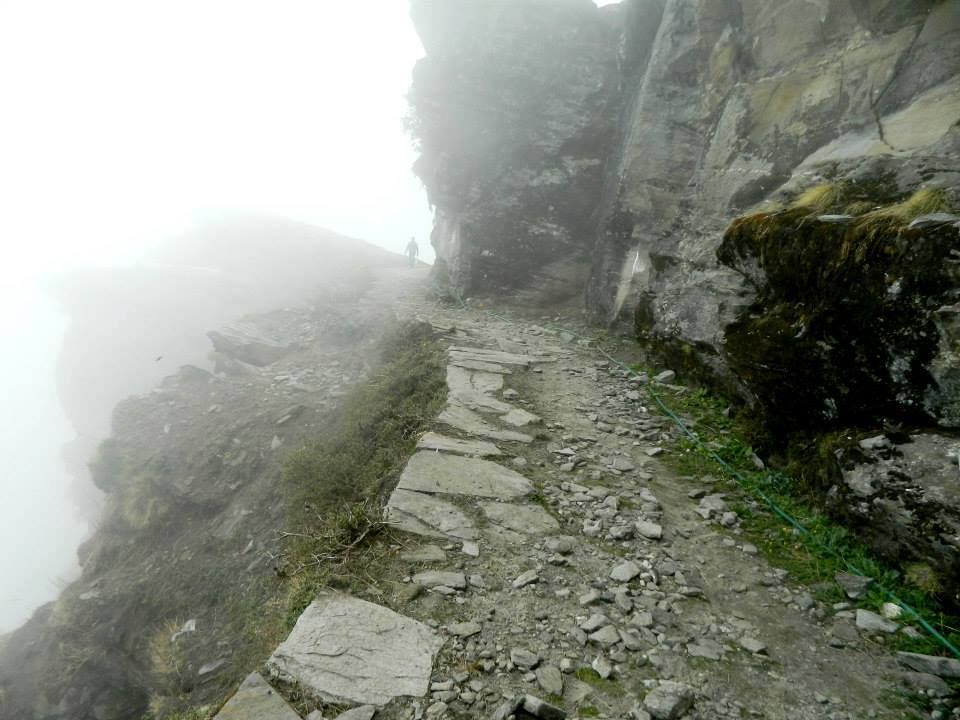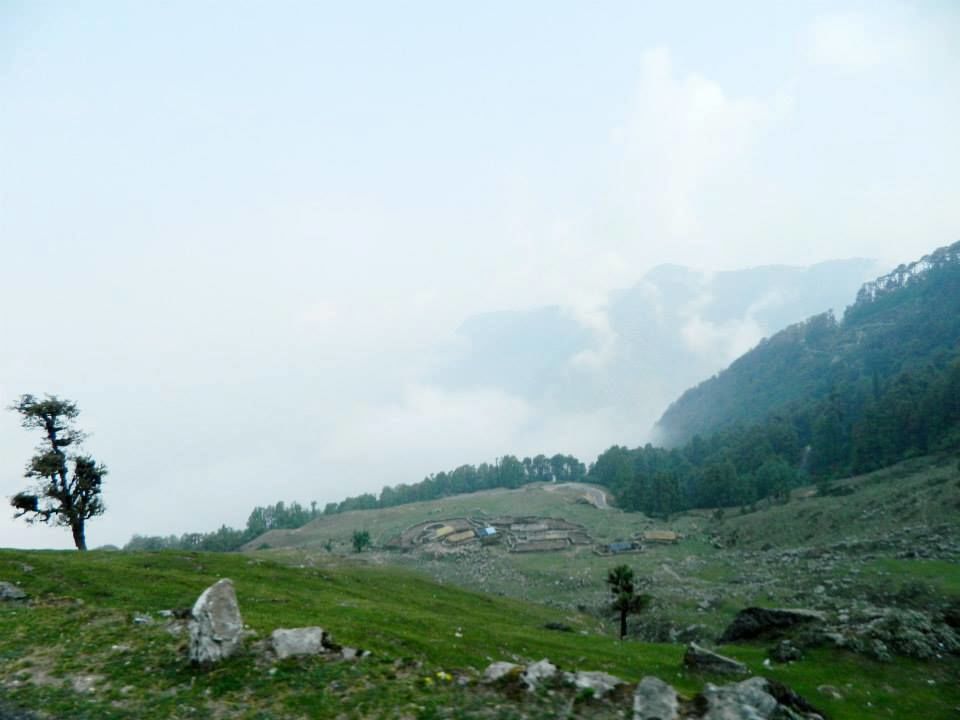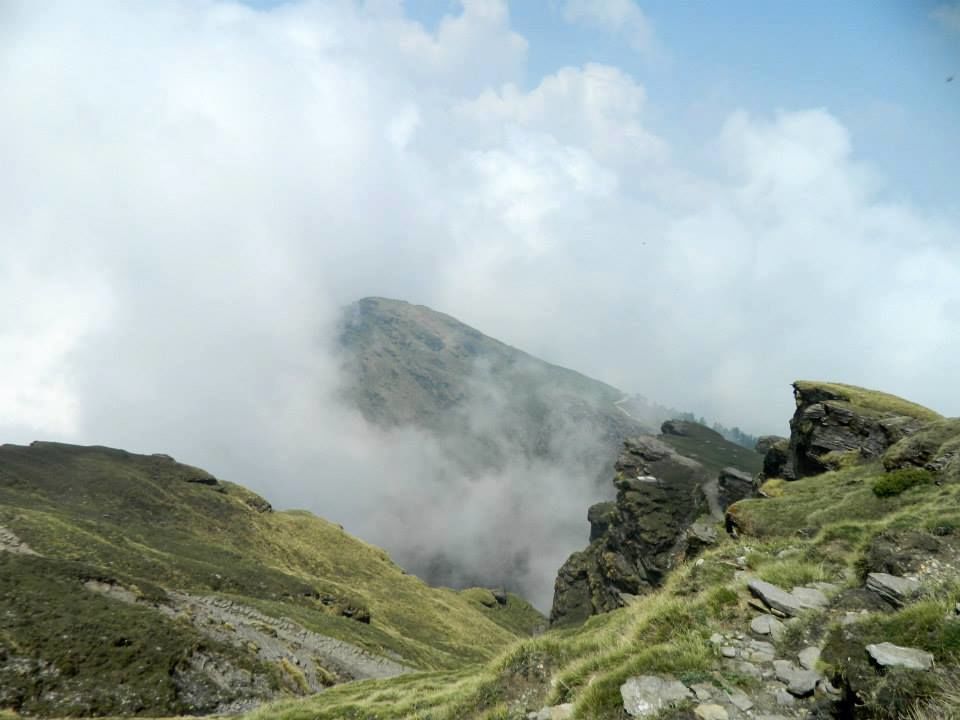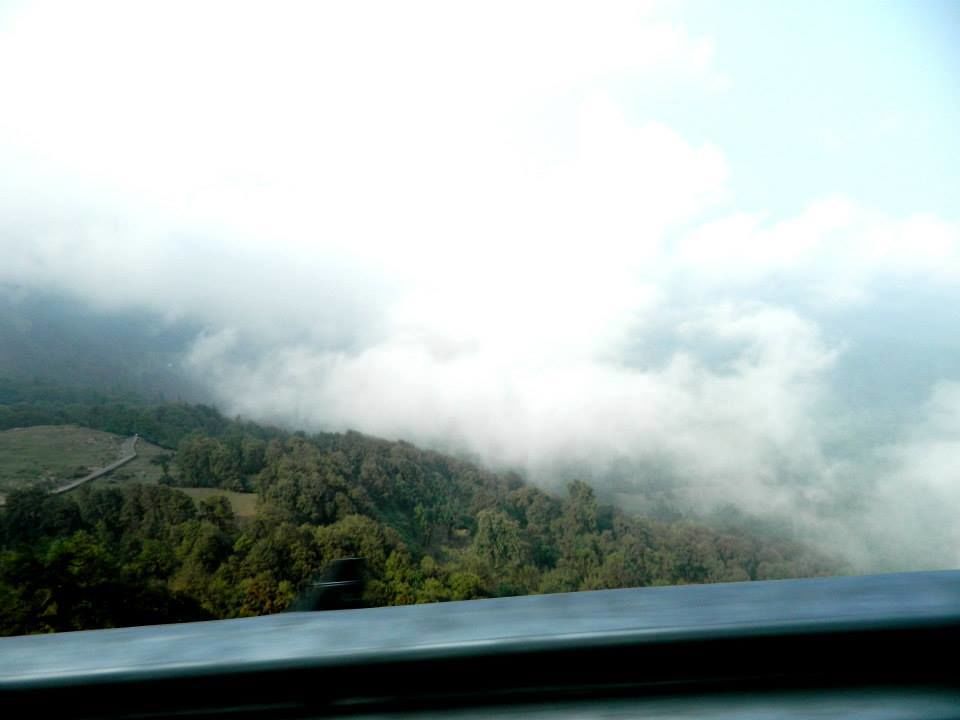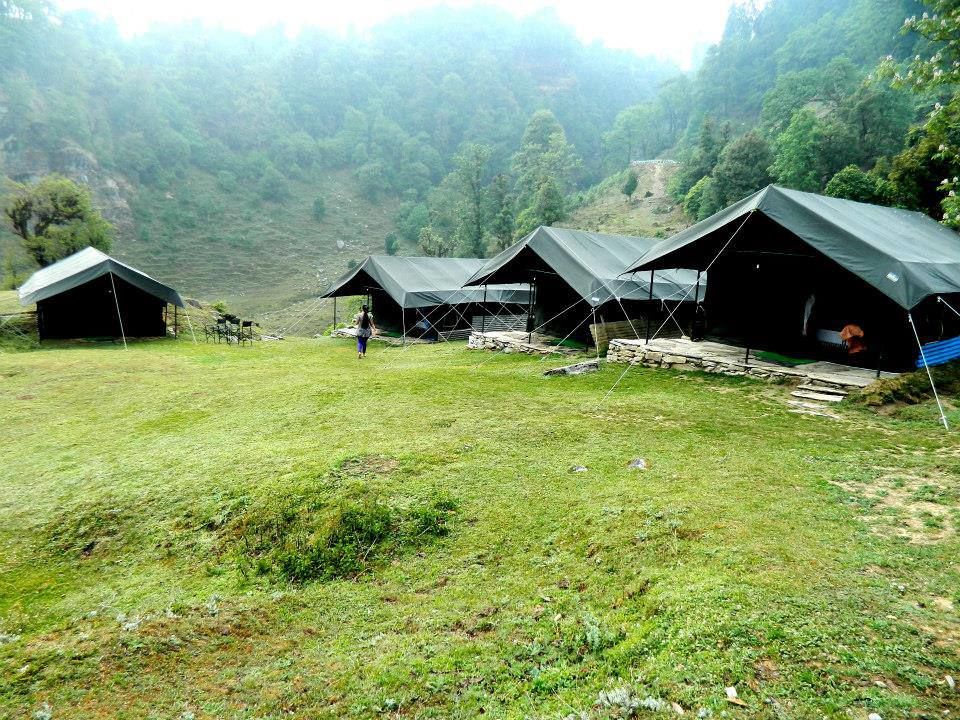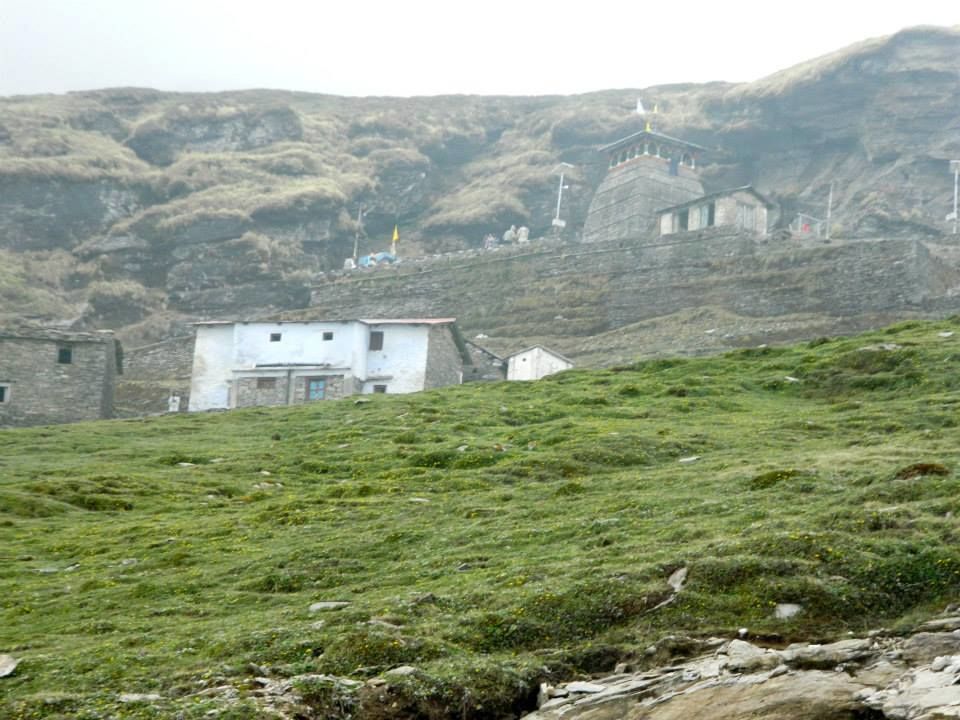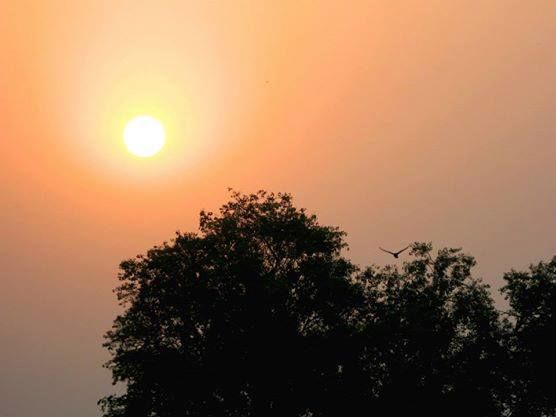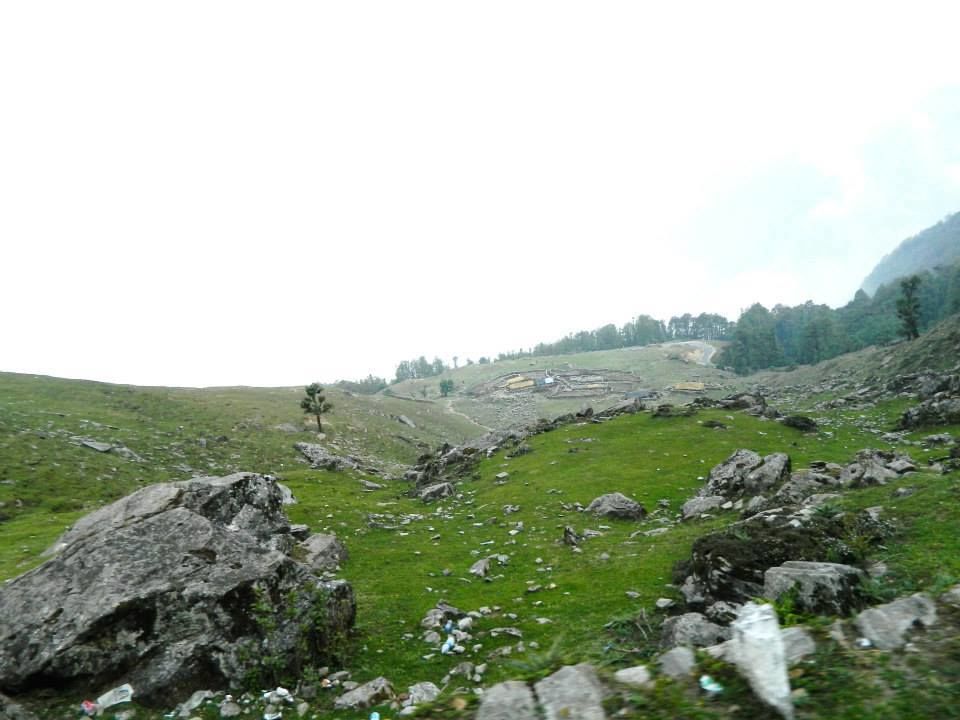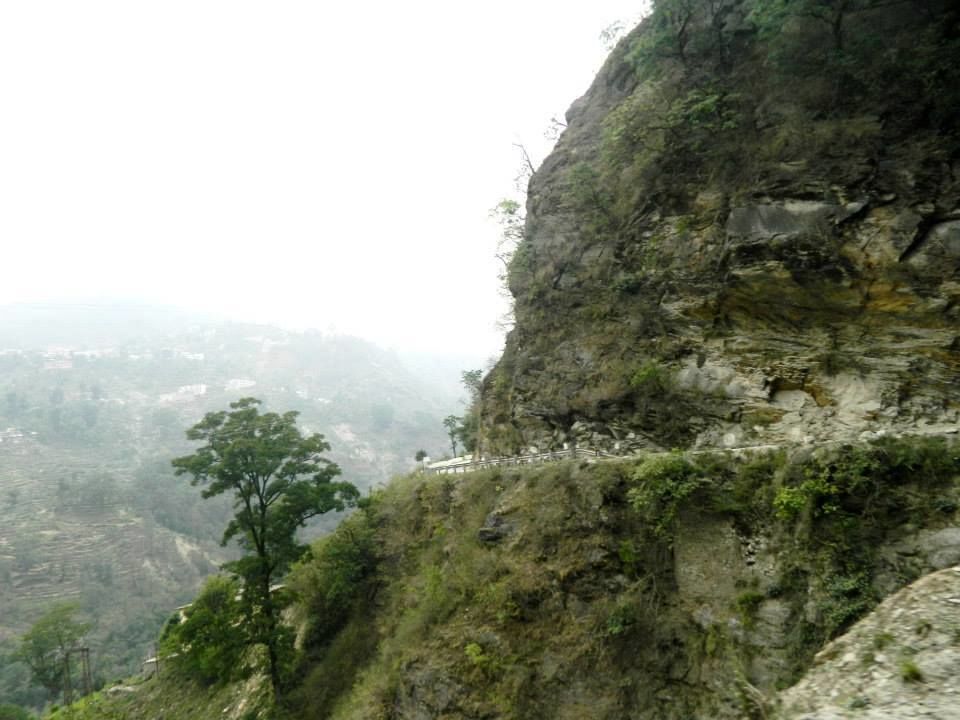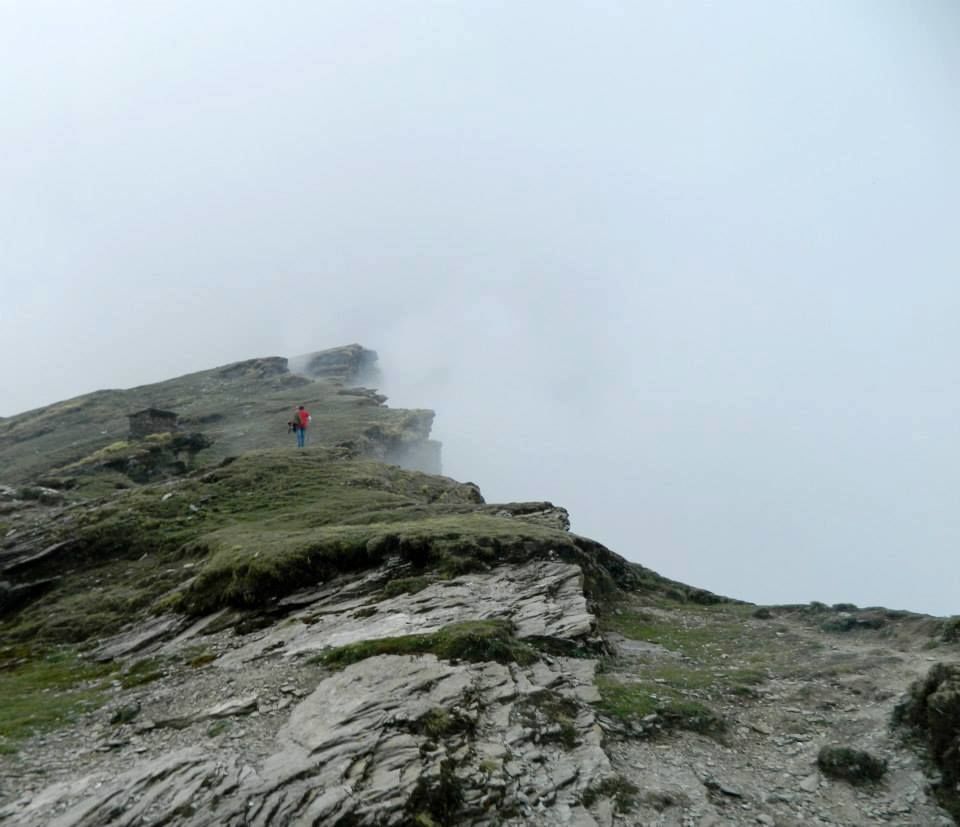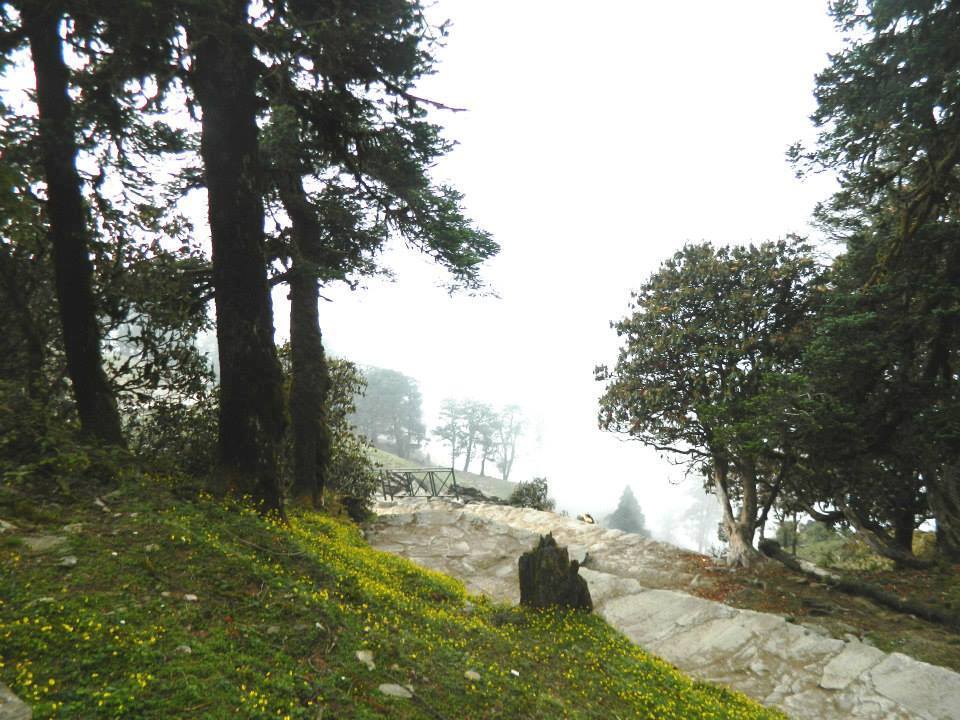 I was supposed to visit to Maa Dharadevi Temple to Darshan after my marriage as per the instruction of my in-laws. However, I am not interested in spending my weekend on going to visit to a temple, so I started search to nearby place and I came accross this beautiful hidden GEM Chopta in Uttaranchal. I search more and found about Tungnath temple and chndrashila trek and I decided that I am going there. I have to visit with my wife and In laws. hence I decided to hire hire taxi from Delhi itself.
DAY1 ( Delhi - Haridwar-Devprayag- Rudraprayag-Chopta):
We started our joureny delhi in Midnight and reach to haridwar in the morning. Took dip in the holy ganga and move to Rishikesh. On our way, you will notice Amazing view of alaknanda and Bhairthi in Devprayag .After a 6 hour log drive we reached to dharadevi temple. It is a small temple in the located on the banks of river Alaknanda, 16 kms from Srinagar on Srinagar Rudraprayag road. We provide pooja over there and keep continue our journery. In the mid way we stop at Rudraprayag and keep driving on our way to Chopta. It was almost dark by the time we reach rudra prayag. However, Road are not in very good shape after Rudraprayag. It is very scary and we were driving it night so it was really dangerours. Every one was scared. I would recommend everyone to stay in Rudryapraayg for Night and then start journery in the morning. However, we reached at Chopta by 9 PM. I have already booked camp in Chopta. We will forget all pain and fear as soon we reached in camp. Location is perfect and so the temperture. It is 14%C in June Month. we were very tired and want to sleep as soon as possilbe. so we had dinner and go to bed.
DAY2 ( Chopta-Tungnath-Chandrashila -Rishikesh):
Woke up early with the sound of birds and wind. I forget all pain and fear as soon I step out from tent as view in breathtaking. Long range of trees and green hills. View was perfect. we started our joureny to Tungnath after breakfast. Reached Trekking point by 8 AM and hired horses to tungnath temple. It is 4 Km bery steep trekk, so we started on horse. View was getting better and better as soon you start trekk you can see flowers, treen,, open gree areas on the way. We reached at the temple on 10 am and my family decided to stay there but i decided to trekk to chandershila peak. It is one KM very dengorus climb. trek was really scary and air is thin so I have to stop manh time. I reached at the peek at 11: am.. view from trekk was amazing.. Came back to Tungnath temple at 1:00 PM and perform puja and then start our journey to back to Rishikesh. Reach Rishikesh at 10:00 PM and booked room in Rishikesh and go to bed.
DAY2 ( Rishikesh-Rafting-Delhi):
Wokeup early and booked for rafting. We started rafting from Shivpuri at 1:00 PM. It was 30 KM rafting. I did rafting in Rishikesh and other placed earlier so I was very confratble, however, my family was not so comfortable. had fun in rafting and body surfing. We complete rafting at 5:00 PM and started journey back to delhi. Had Dinner in Cheetal restaurant. ( recommend to every one) .. back to delhi at 1: 00 AM.