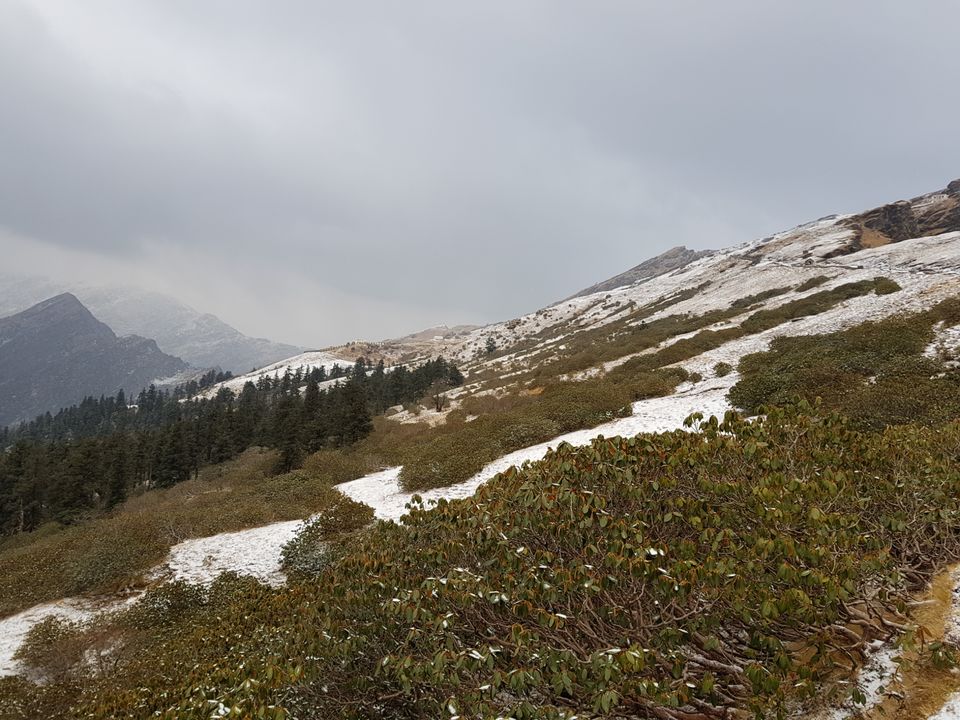 Its pretty cold in november here in Uttarakhand so we opted for a car. Me and three friends (Rajnish Ray, Sandeep Rawat, Alok Hemrom) started early in the morning by car from Haridwar. Have our breakfast at holy city of Rishikesh. In mountains vomiting is a common problem, and it caught one of us, Mr. Sandeep Rawat the Fauji started vomiting from Rishikesh. We travelled on the beautifull road along the river Ganga. We reach Devprayag around at 10:00 am. Devprayag is known for confluence of Bhagirathi and Alaknanda rivers.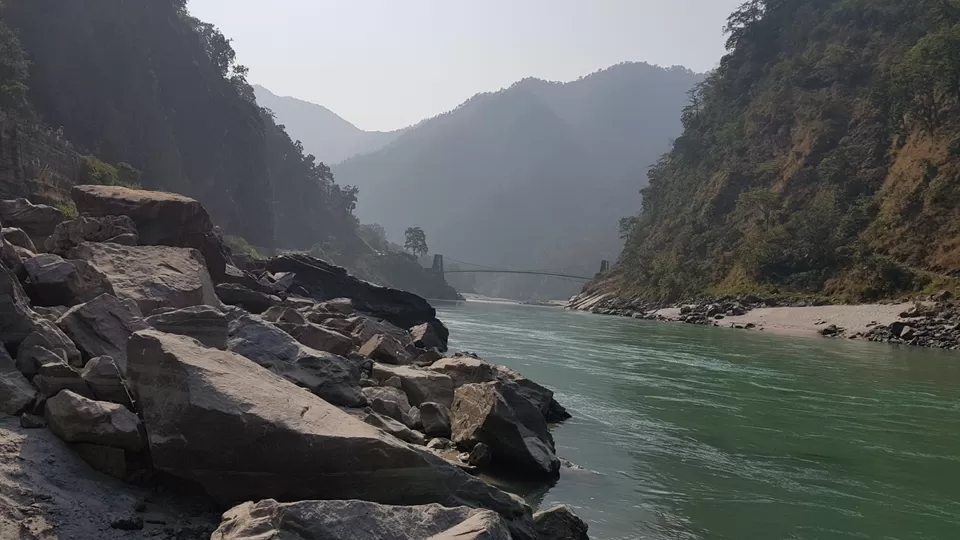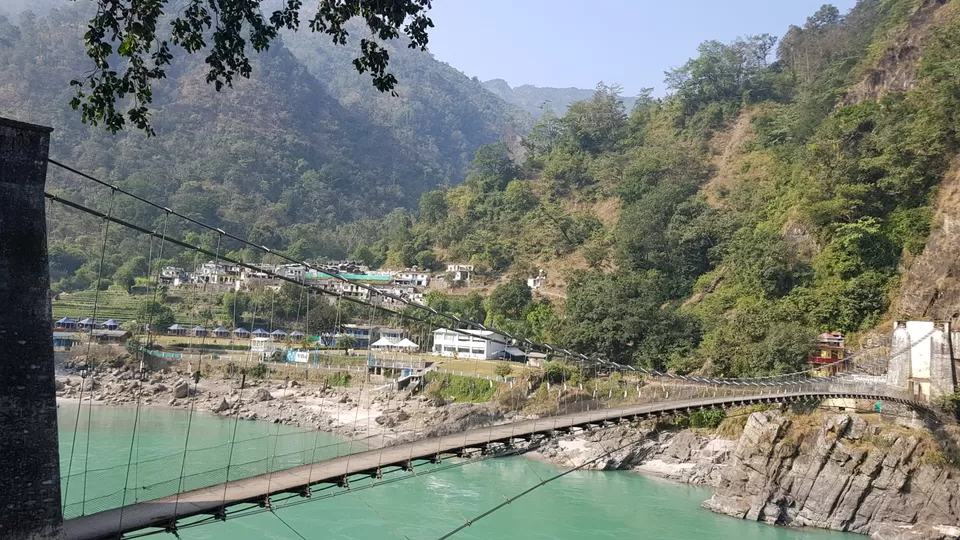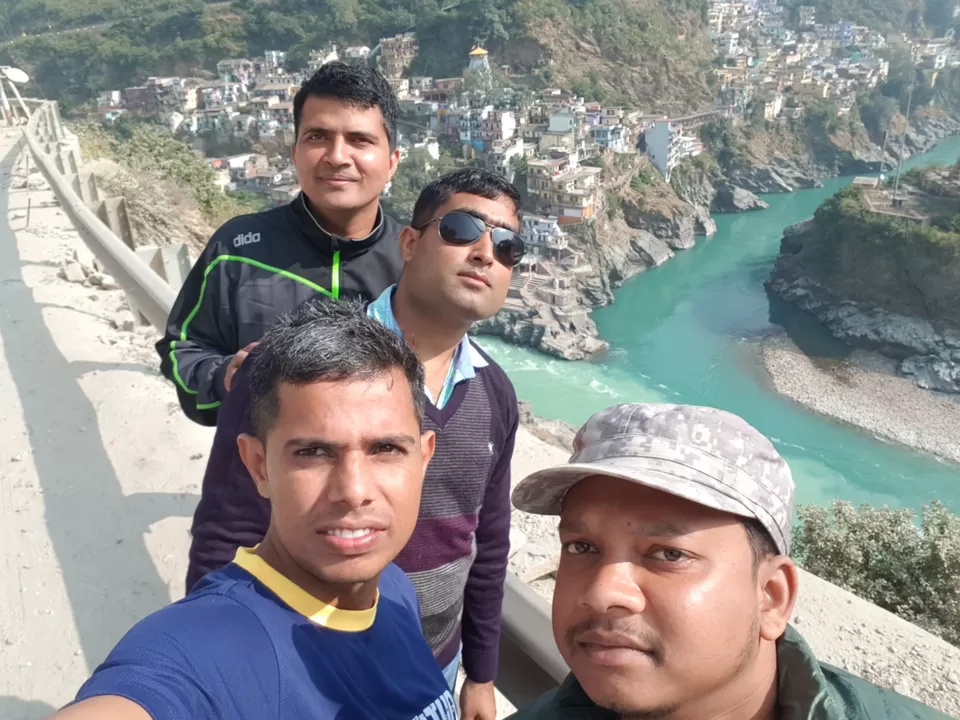 After having a photo session we started our journey along the Alknanda river. River Alaknanda makes the journey so beautiful. After few hours we reached at Srinagar. Srinagar is a large city in these mountains, after having some medicines and fruits we resumed our journey towards Rudraprag.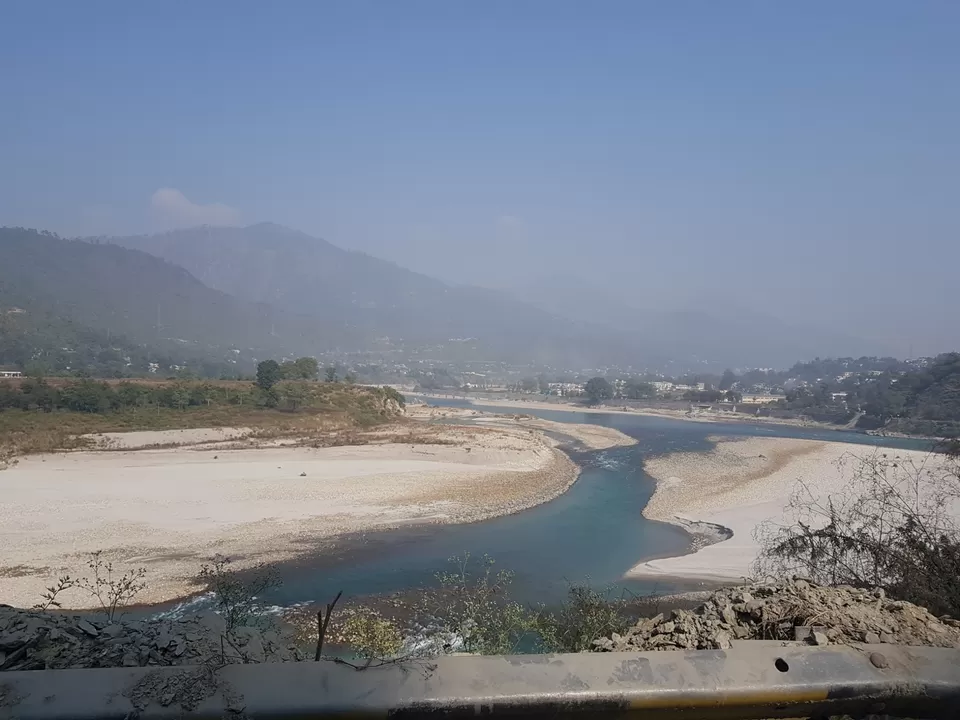 White beaches of Alaknanda are so beautiful that one would like to spend a whole night there, but its not possible as river flow keeps on fluctuating upto 10 meters.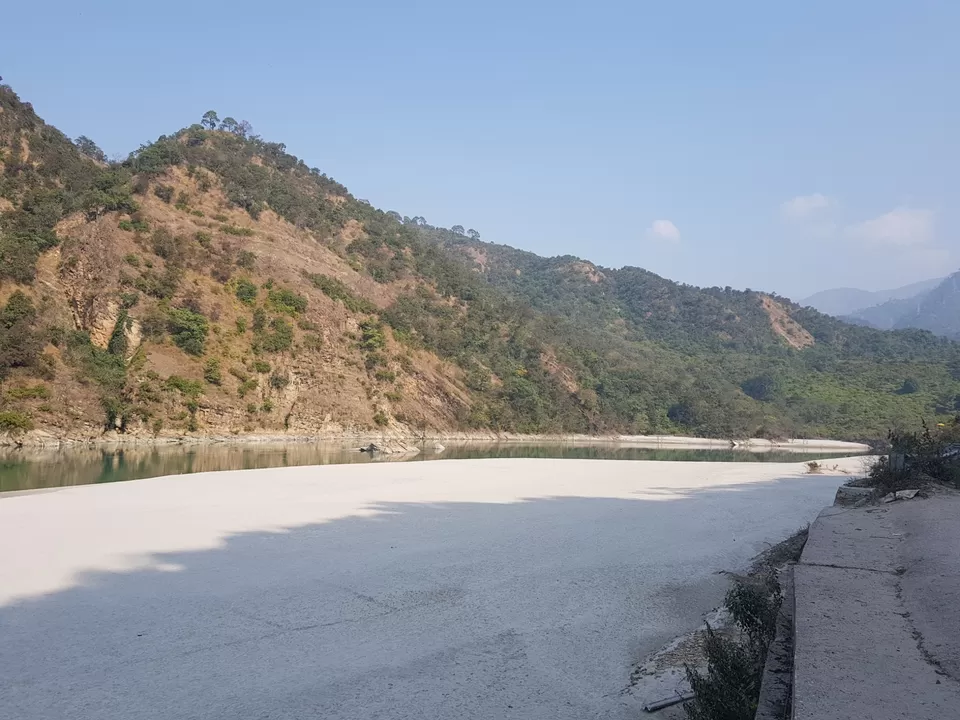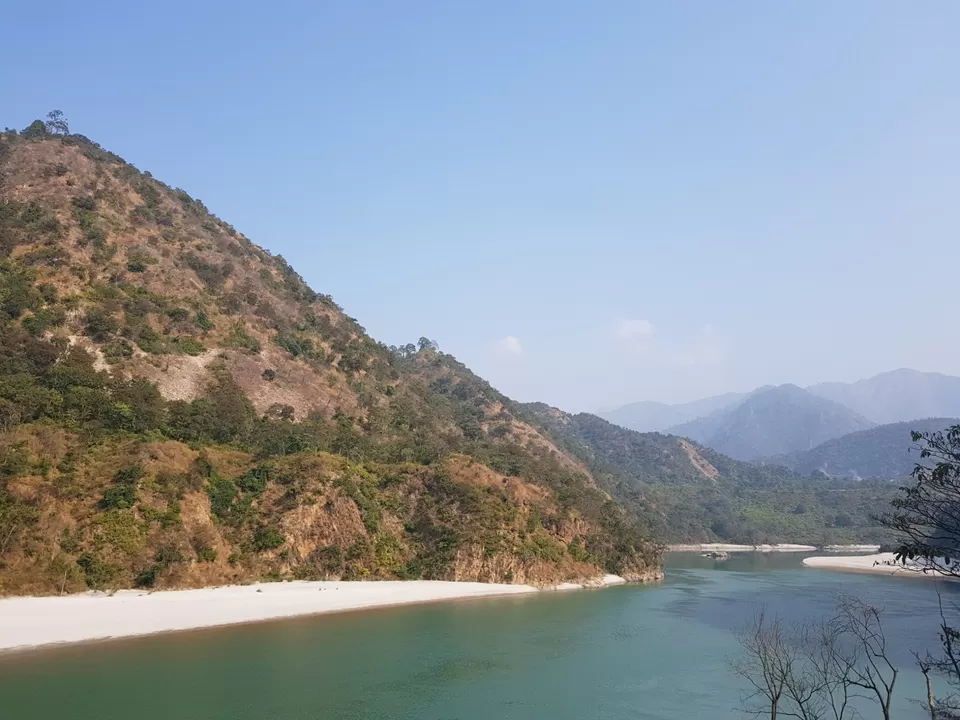 Road from Srinagar to Rudraprayag is in good condition and is having 2 lanes. After few hours we reached Rudraprayag, the confluence of River Alaknanda and Mandakini.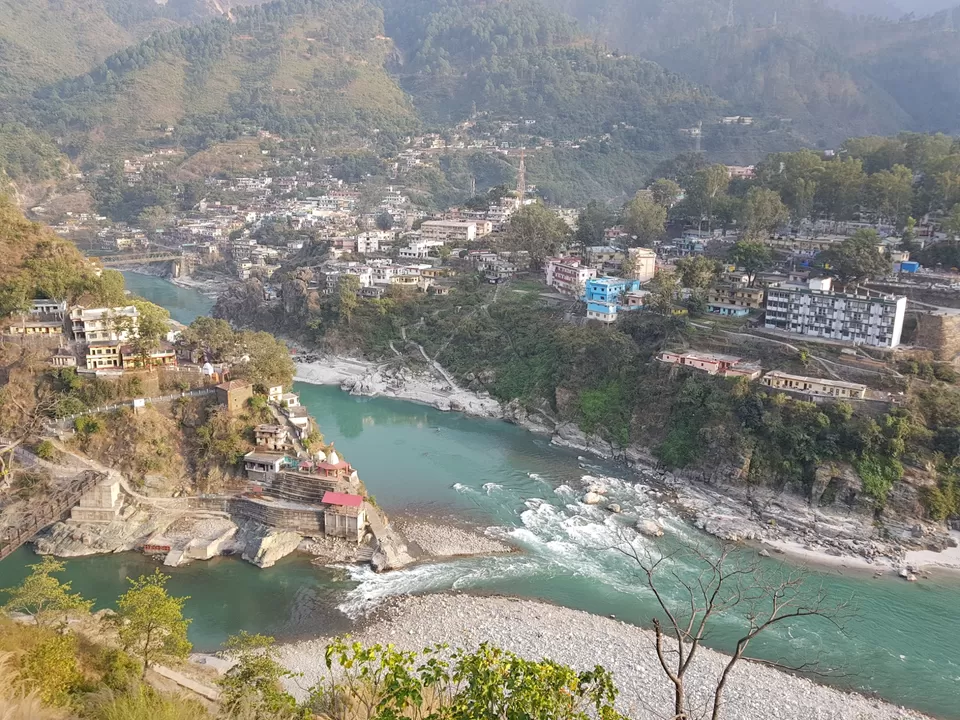 Now we started our journey along the river Mandakini. Road is not in good condition. This road was damaged in 2013's Kedarnath incident. This road faces heavy land slides throughout the year. But good news is that work for all weather road is on full swing. On the way we stopped and entered in the river Mandakini to enjoy the cold water and white beach and to have a photo session.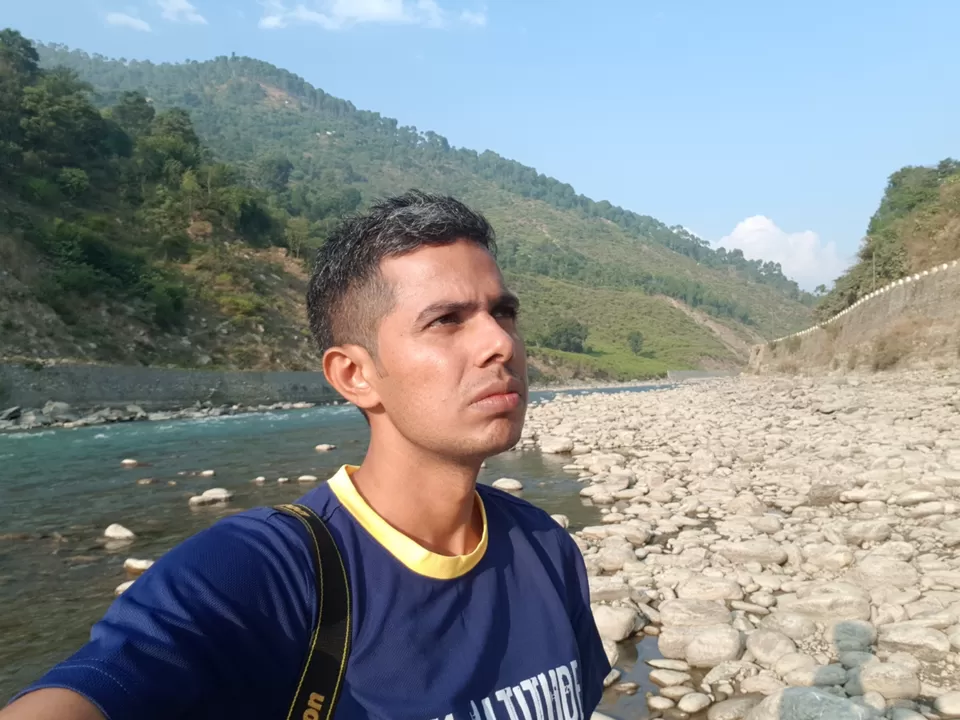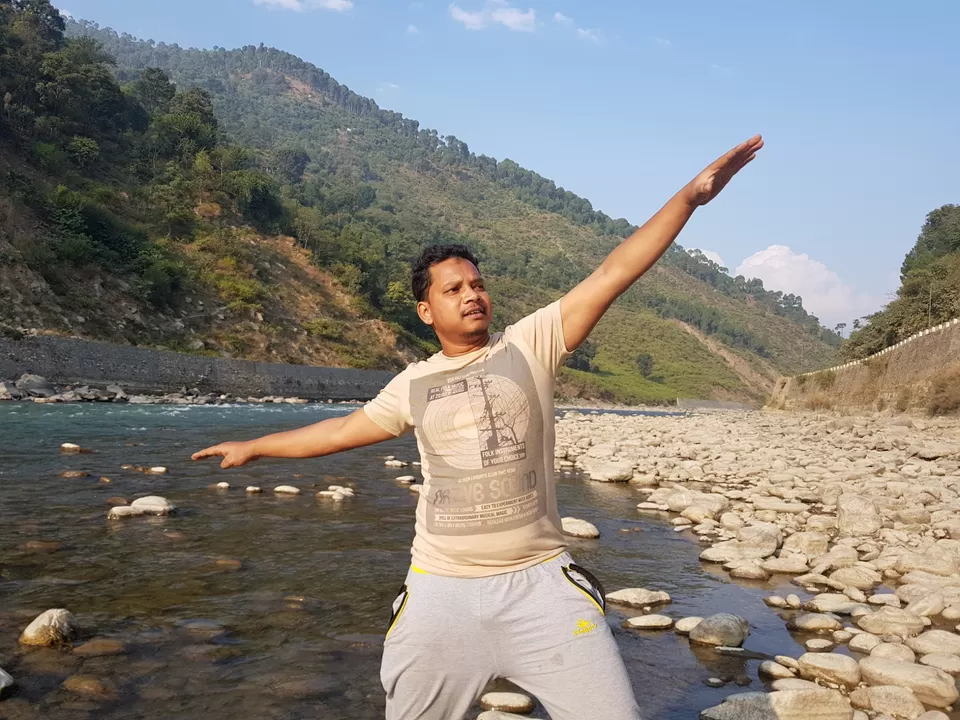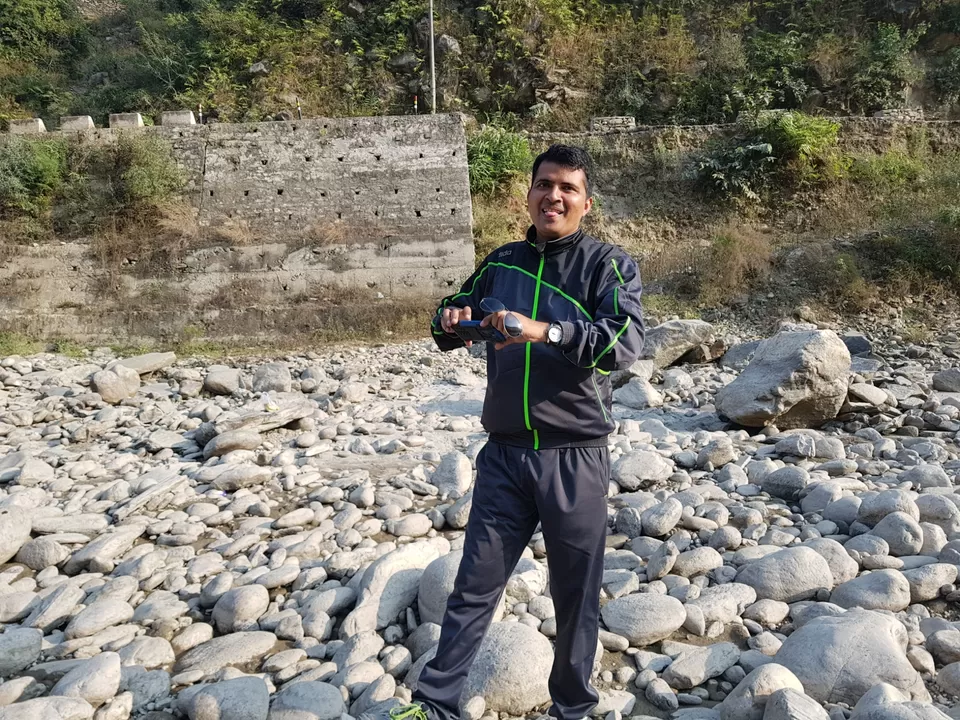 We crossed Agastmuni and reached to Kund. Now we turned towards Ukimath. Road ahead is narrow and very steep which limits your speed, but its scenic having beautifull streams, farms, and villages. We enjoyed the sunset on the way and reached Chopta at 6:00 pm. It is too cold here at Chopta. First of all we searched for a room for night stay as market closes very soon. One can stay here in hotels (feels like home stay) or can enjoy camping in beautiful resorts. After arranging room we enjoyed maggie and walked out to enjoy the clear night sky full of stars.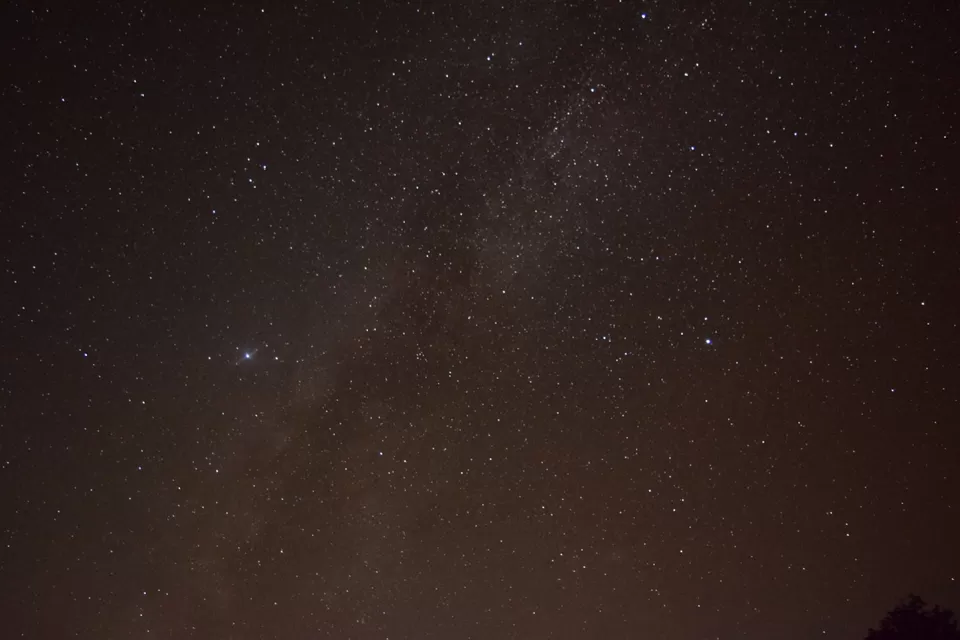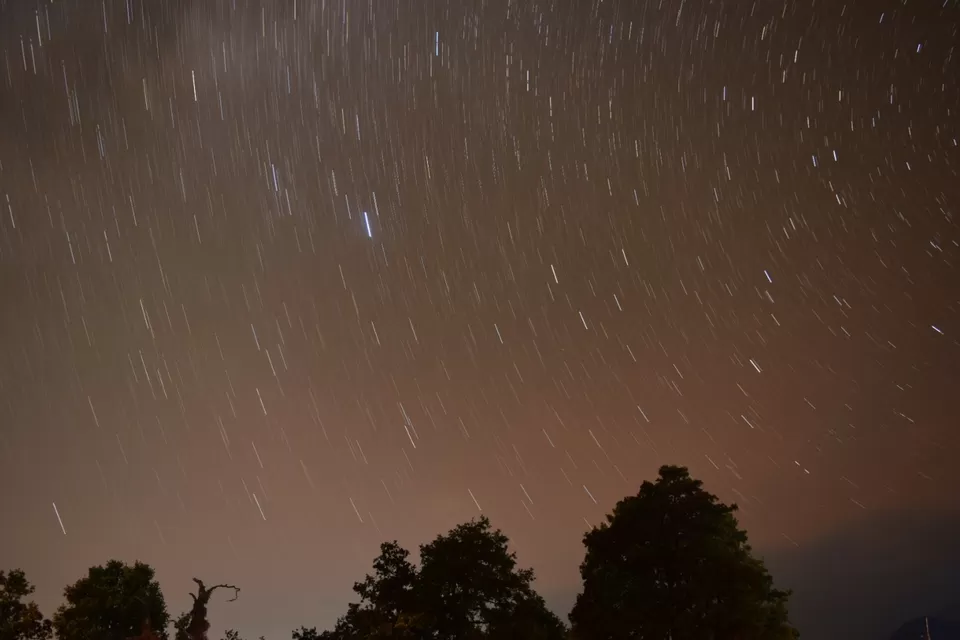 Meanwhile we have chat with local shopkeepers for camping at Tungnath, but they suggested to stay at Chopta as weather condition in night at Tungnath is not so good so we planned accordigly. U do not have much choices in dinner. We have dinner at 8:00 pm and enjoyed campfire. We planned to start our trek to Tungnath early in the morning around 3:30 am so that we can enjoy sun rise from the top, with this plan we went to beds.
It was a freezing cold night, we were not able to sleep comfortably due to cold. According to plan alarm rang at 3:30 am but we noticed that it is raining outside and its not possible to start trek. Anyway we got up and waited for rain to stop. There is no electricity in Chopta, so it is hard to get warm water. Anyway we started trek around at 5:45 am. After 15 minutes we noticed that snowfall has started, it was a exciting moment. As the light came out there in the mountains we found a white layer of snow there on the mountains and on our way.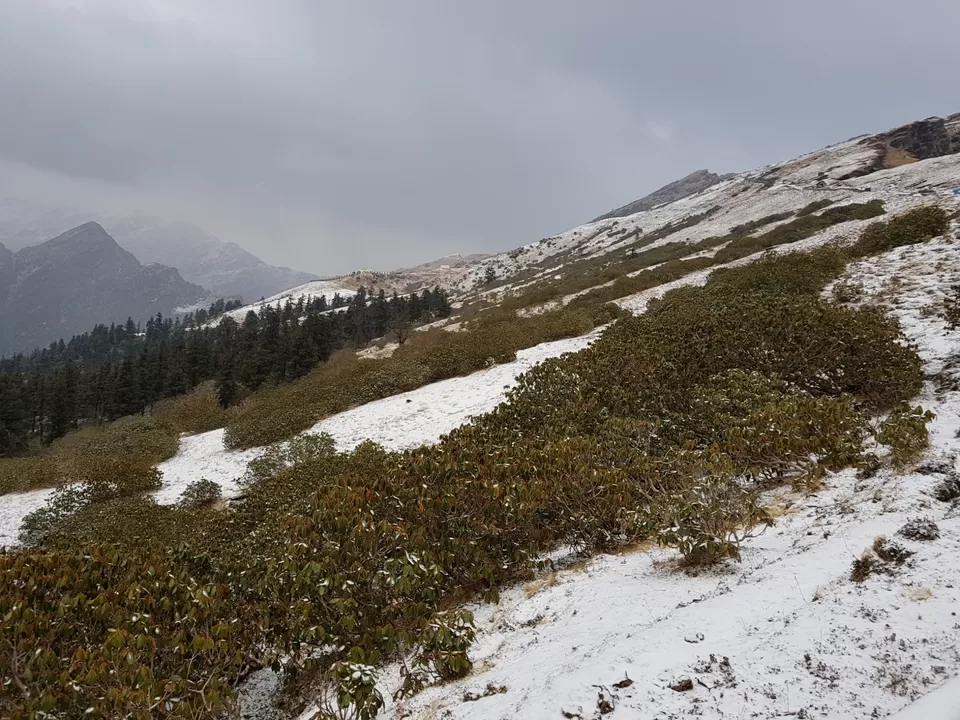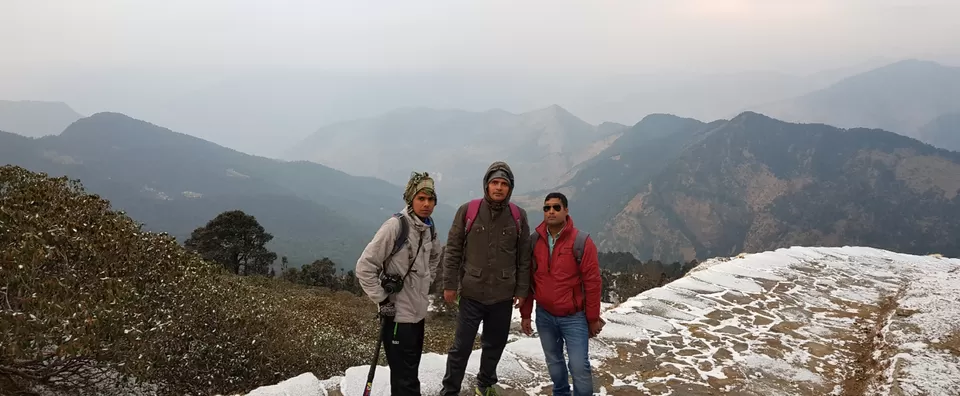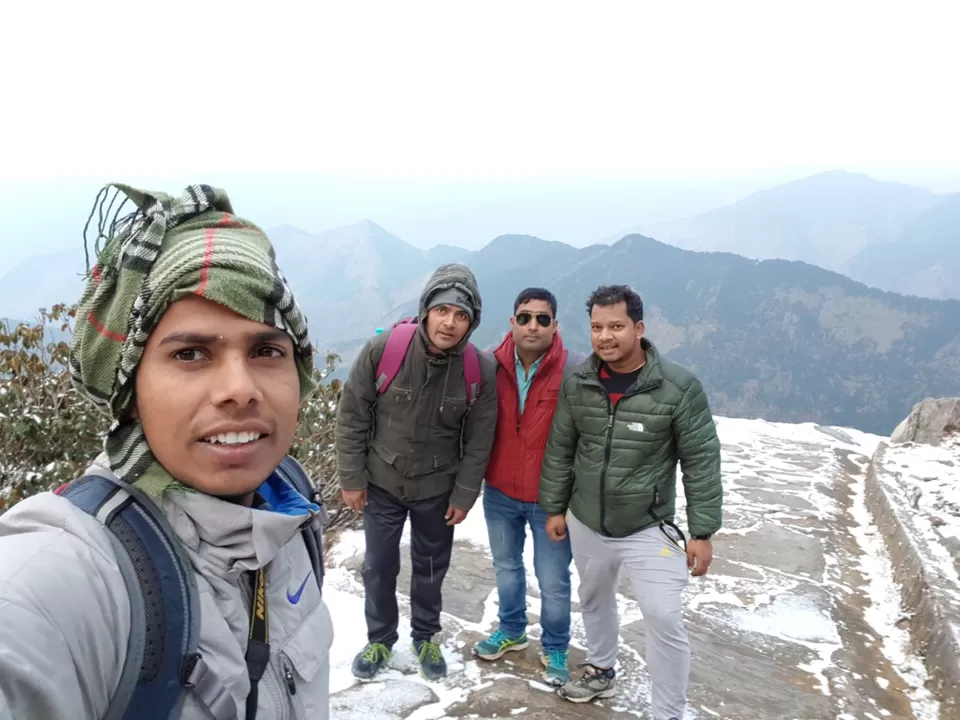 Trek to Tungnath is steep and is around 3.5 km long, which was trying to make us tired but the beauty of mountains and the snowfall keep on to boost our energy. We reached tungnath which is around at 3500 meter above msl. Tungnath is the highest temple of lord Shiv. Temple was closed and all the shops and houses there were closed. But the beauty out there was amazing. Now it was time to start the trek to Chandrashila which is around 1 km from Tungnath. One of our group member got tired and stayed at Tungnath. Snow was making our trek difficult as it was slippery.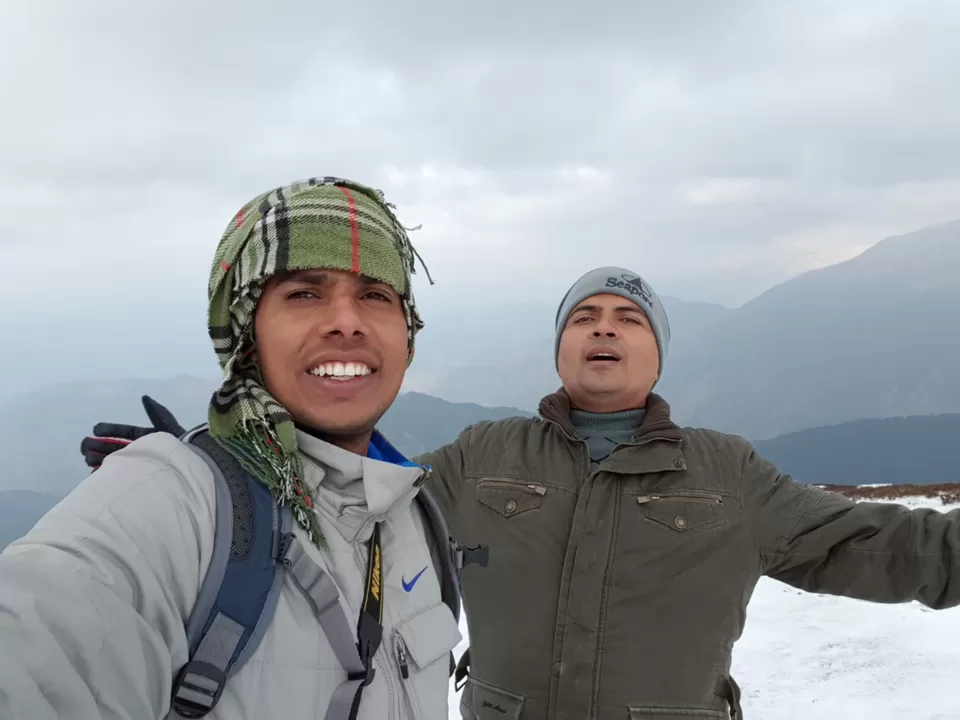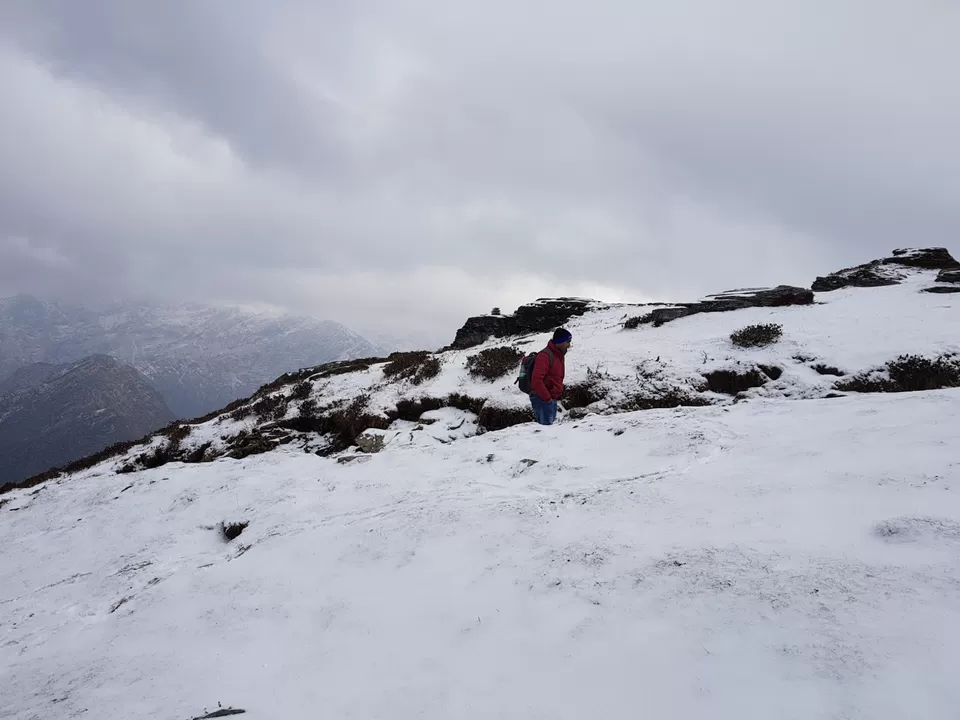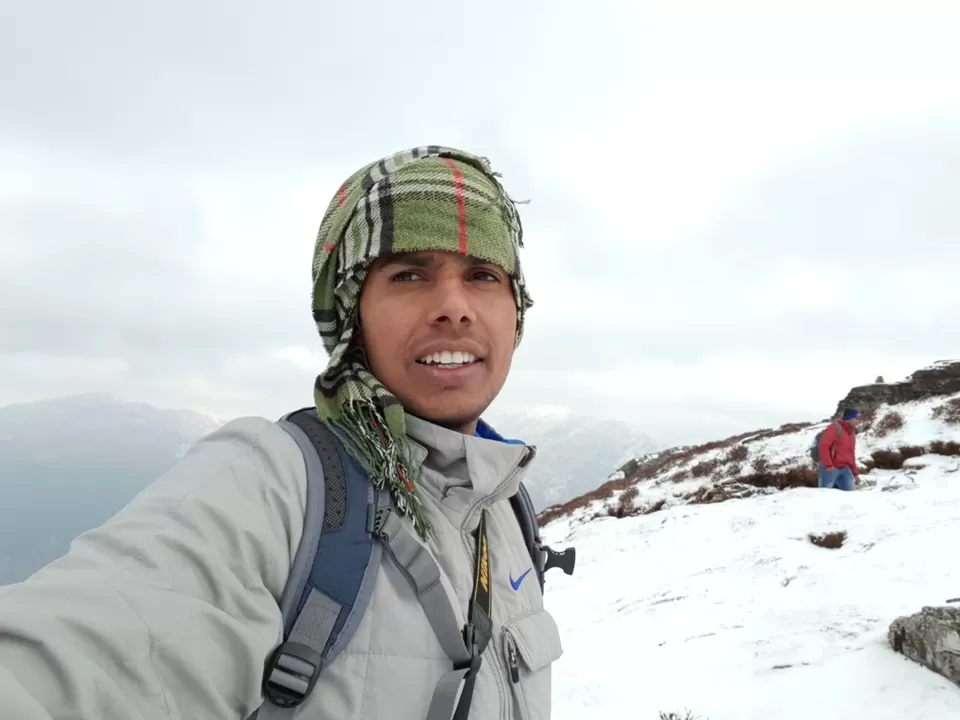 But beauty of the trek was leading us to Chandrashila. We reached at the top 4090 meters above msl. The scene from there was unimaginable. It was heaven out there.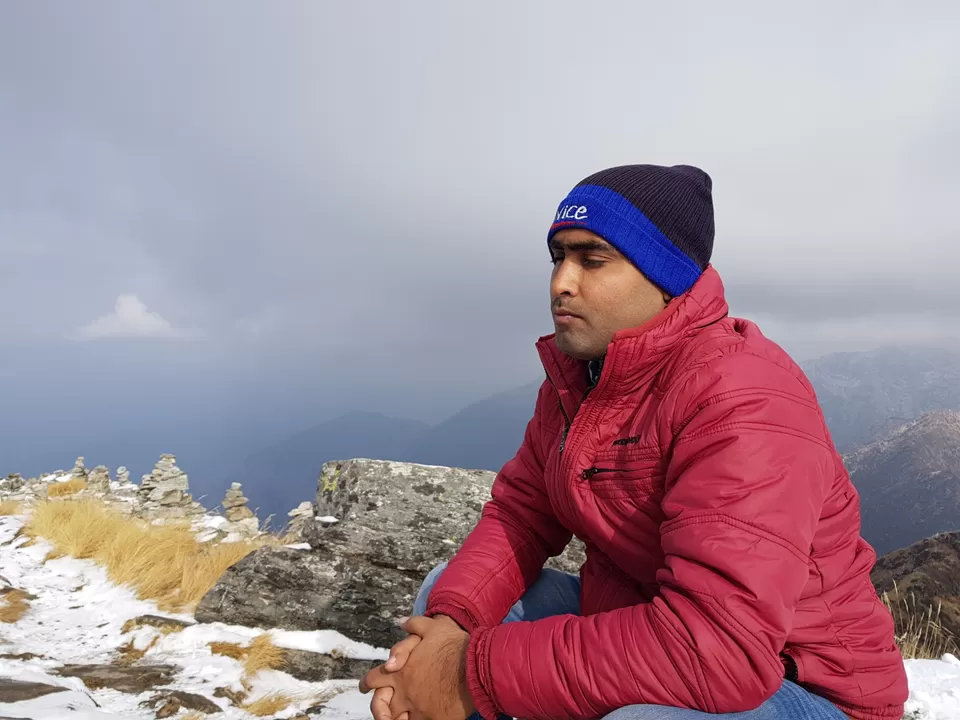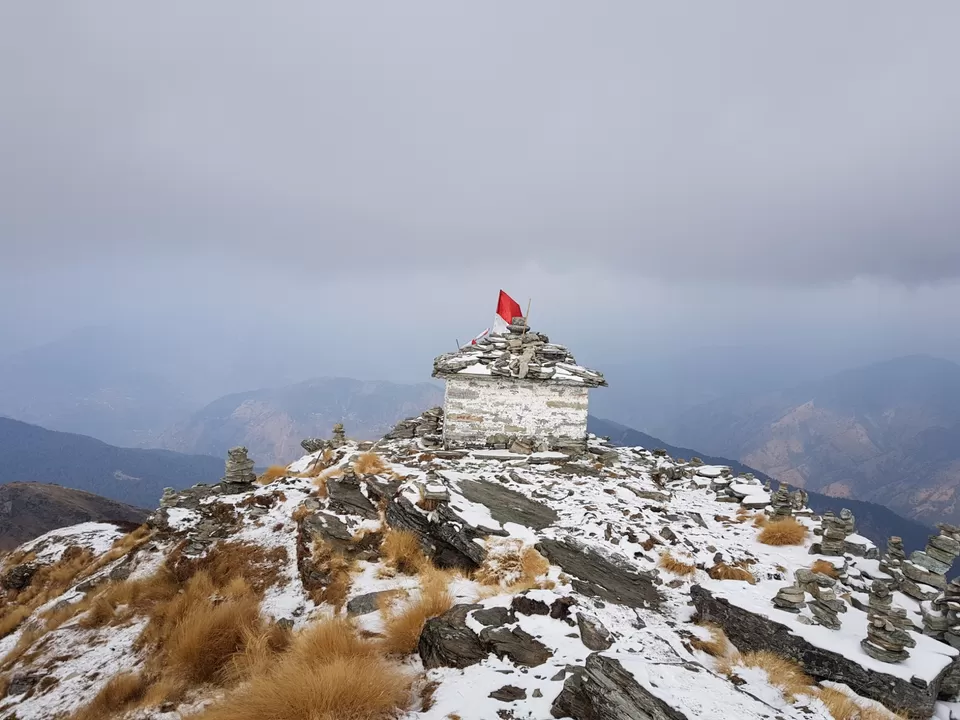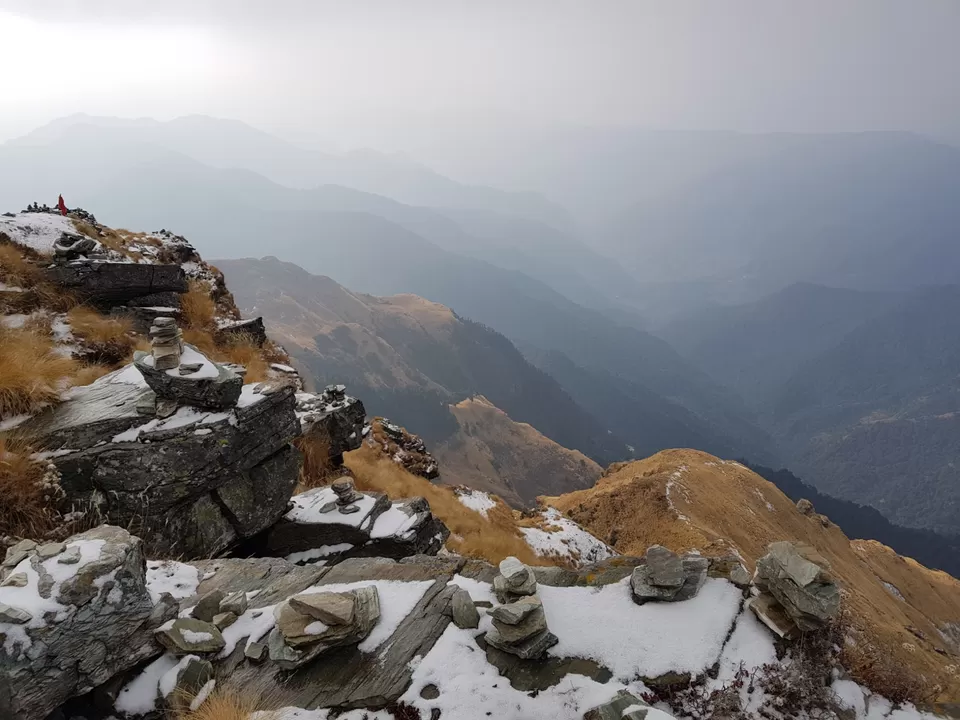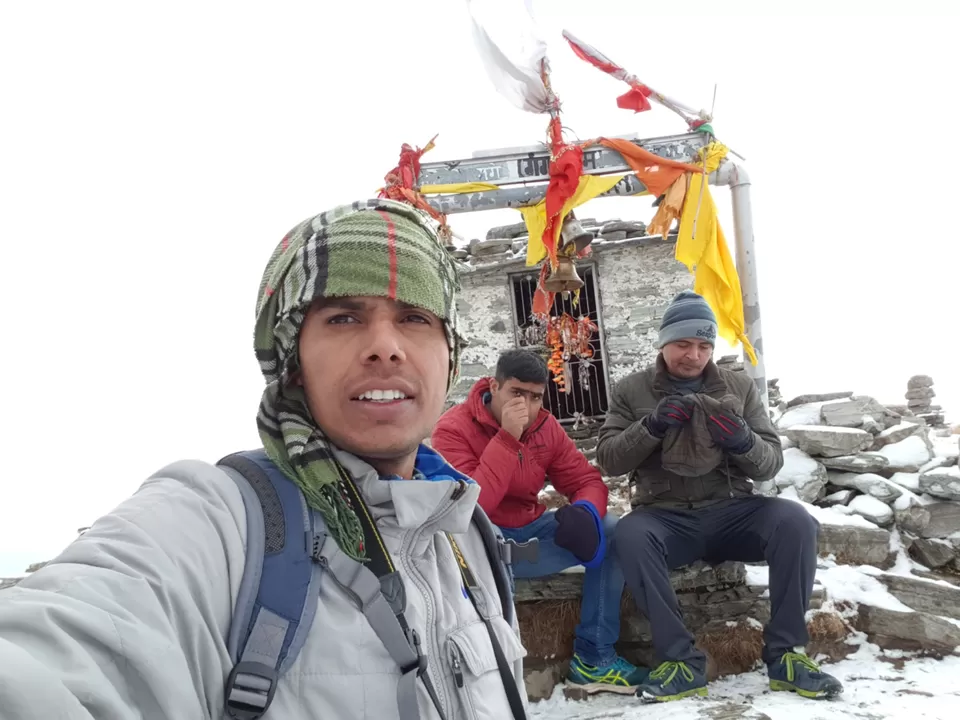 Clouds were there in the sky, so we were not able to enjoy the view of Great Himalayan peaks. Chilling wind were flowing above there. After enjoying the beauty of nature, we started to decend. One thing was in our favour that the snow started to melt, and luckily the slippery path was now cleared which make our return journey comfortable.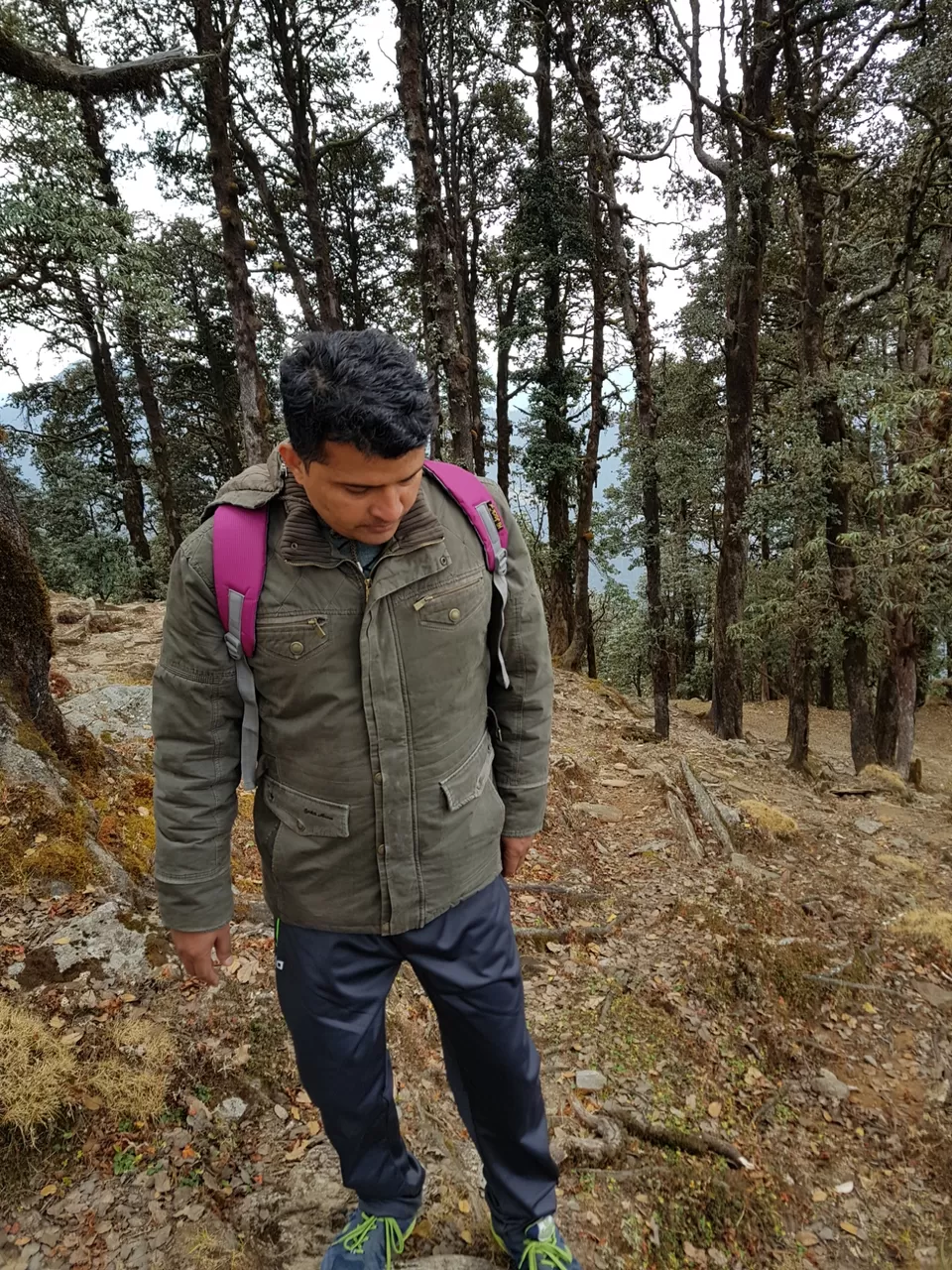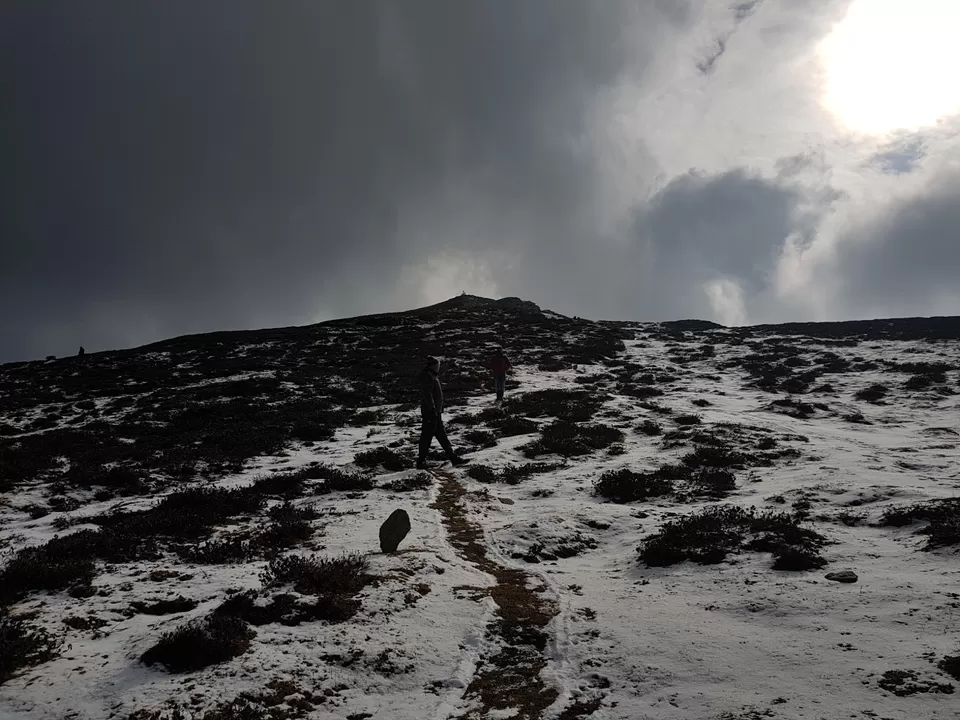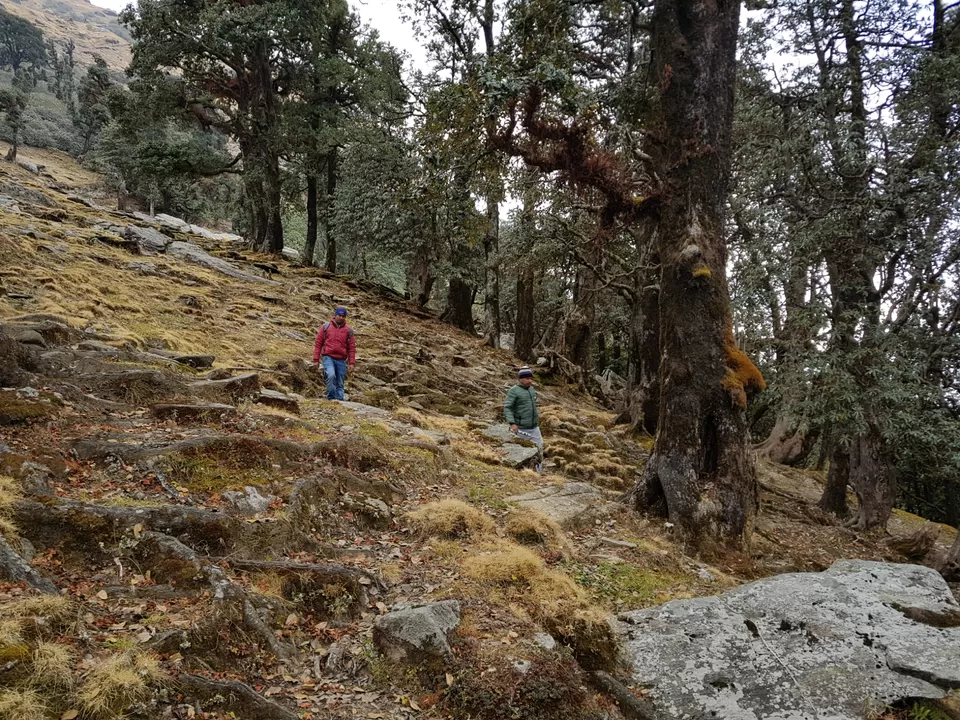 We reached back to Chopta around at 1:00 pm and we started our return journey to Haridwar.

Good part of this trip is that it requires less time and is economical. Do not forget to have a BSNL sim card as it is the best operator in this hilly region. And keep lemons with u it can help to avoid vomiting in these hilly roads.