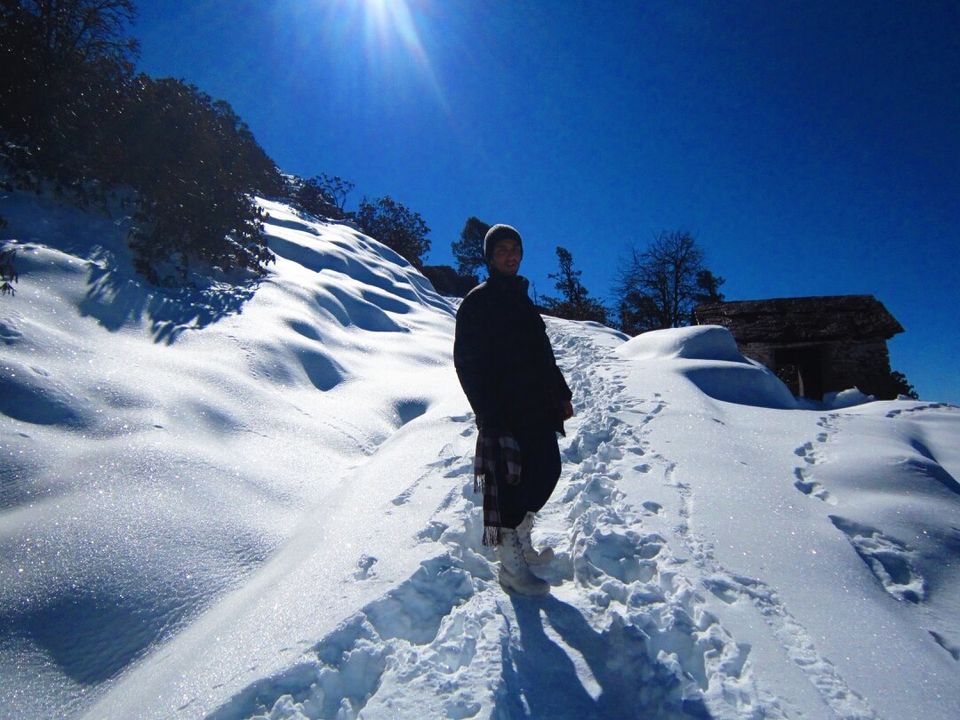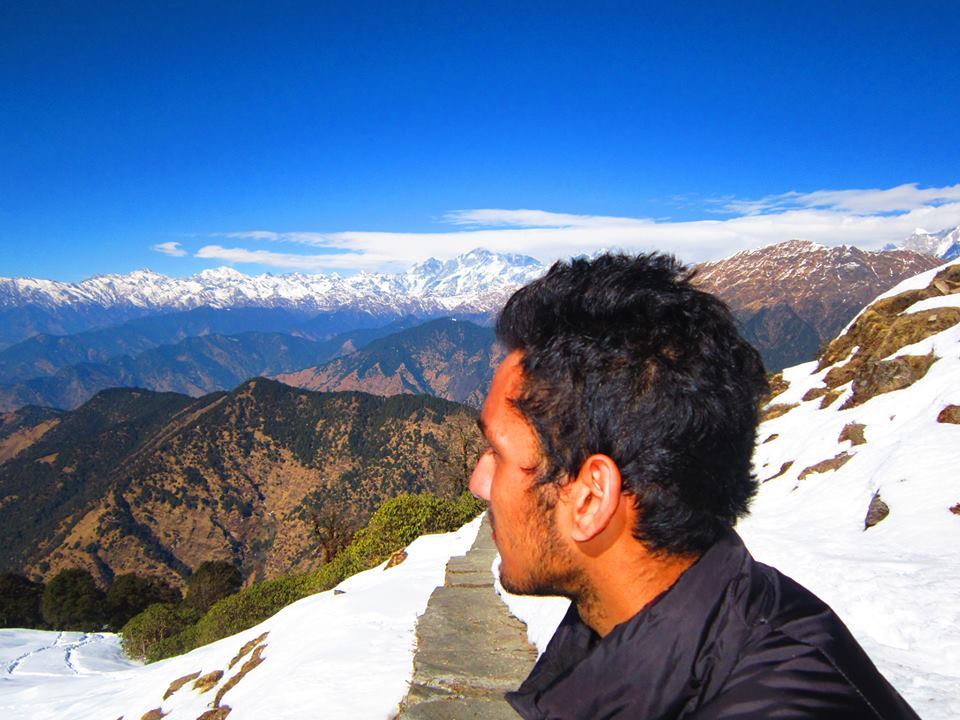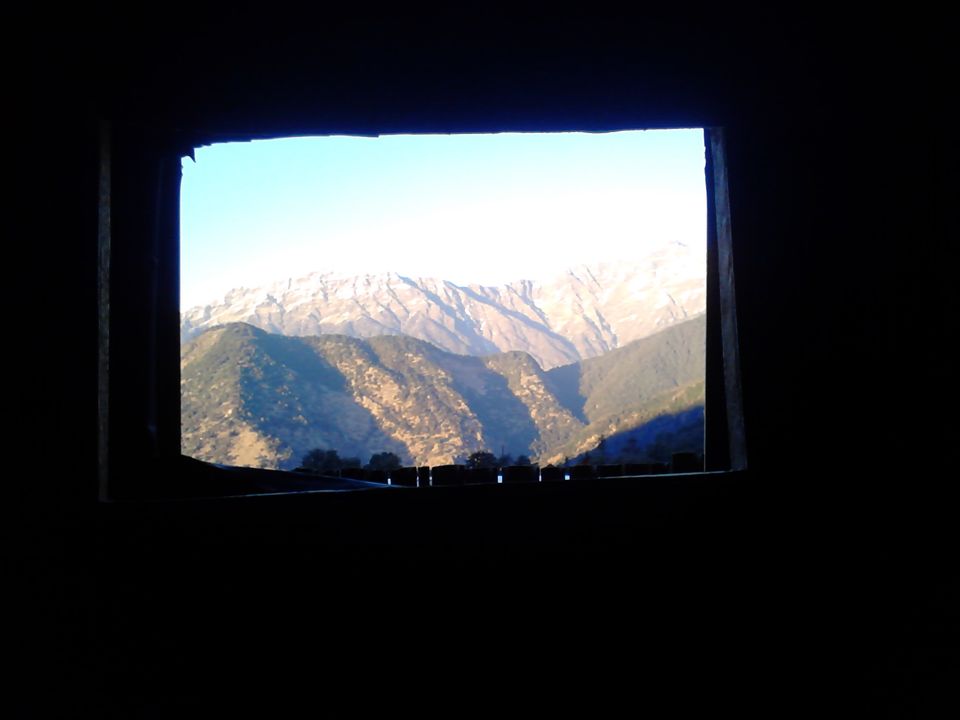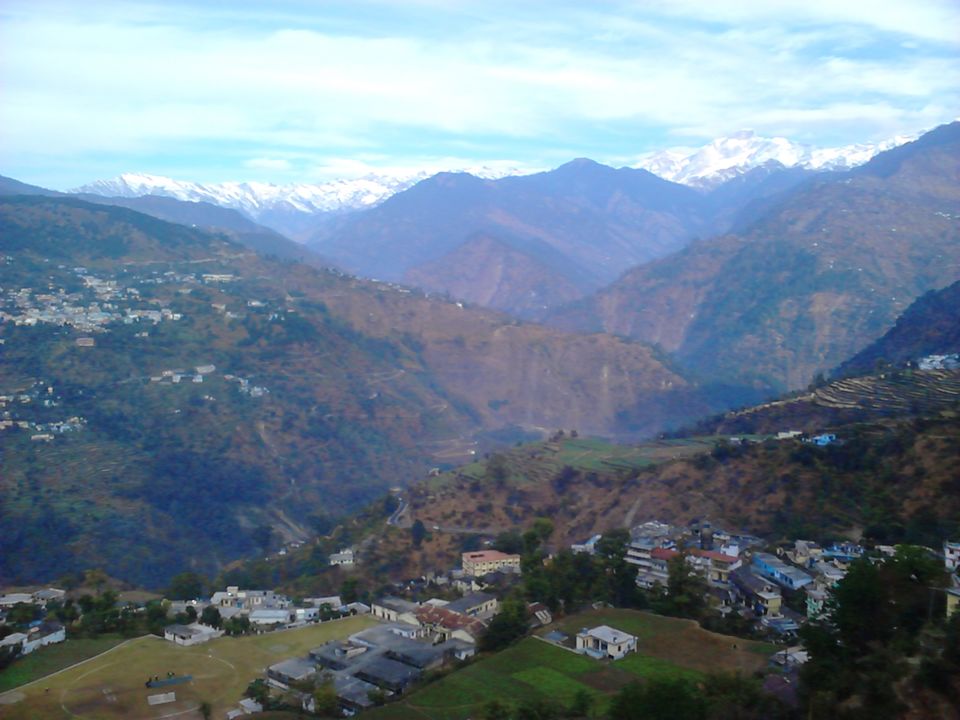 head off to ukhimaat from Rishikesh ,take a bus if your on a low budget as i was, it starts early so be there, 10 hrs into you journey , you see the famous chaukhambha peak, reach ukhimat, take a night to rest ,or most probably you'll find yourself heera singh a guide or just a good person, cheap hotel in ukhimaat 500 or low , head of to deoriya taal .
Taxi wont charge you more than 50 bucks , deaoriya taal in summers may seem beautiful but when in december and snow all around its heavenly with the snow chaukhamba, animal spotting is easy if you are lucky as me you just might see a snow leopard, sunrise at Deoria taal is something you dont want to miss! 3 km uphill trek easy !
Tungnath in december stays closed but again with all such snow one maybe always reminded why its called mini Switzerland, plus there wont be too much visitor's btw you need a pass for which you will he charged before starting your trek to tungnath, anyway continuing snow makes it difficult to trek but for the amateurs only , very very peacefully beautiful and amazing dont miss this, be carefull, snow boots are available at the shop in Chopta for 600rs/day and accommodation though costly but worth it considering my case as it was the end of 2014!