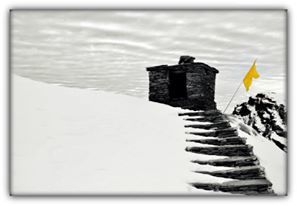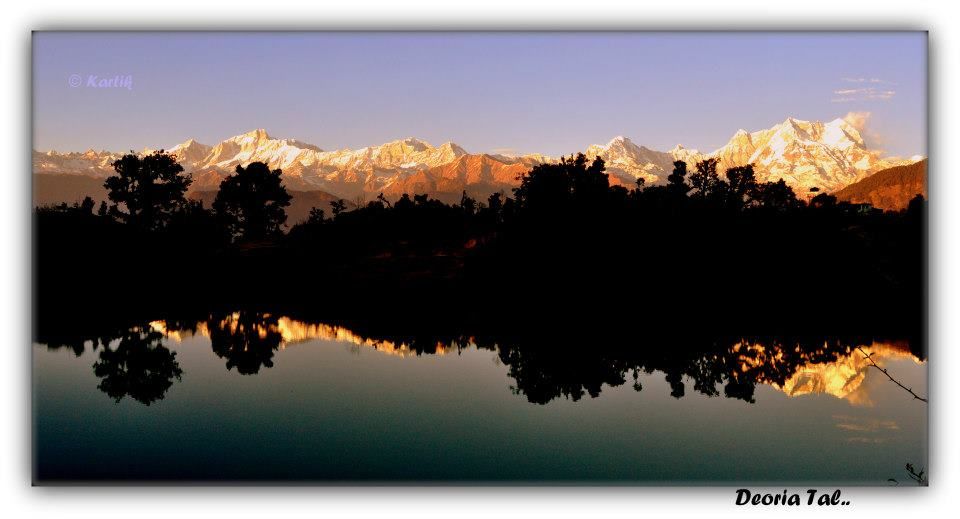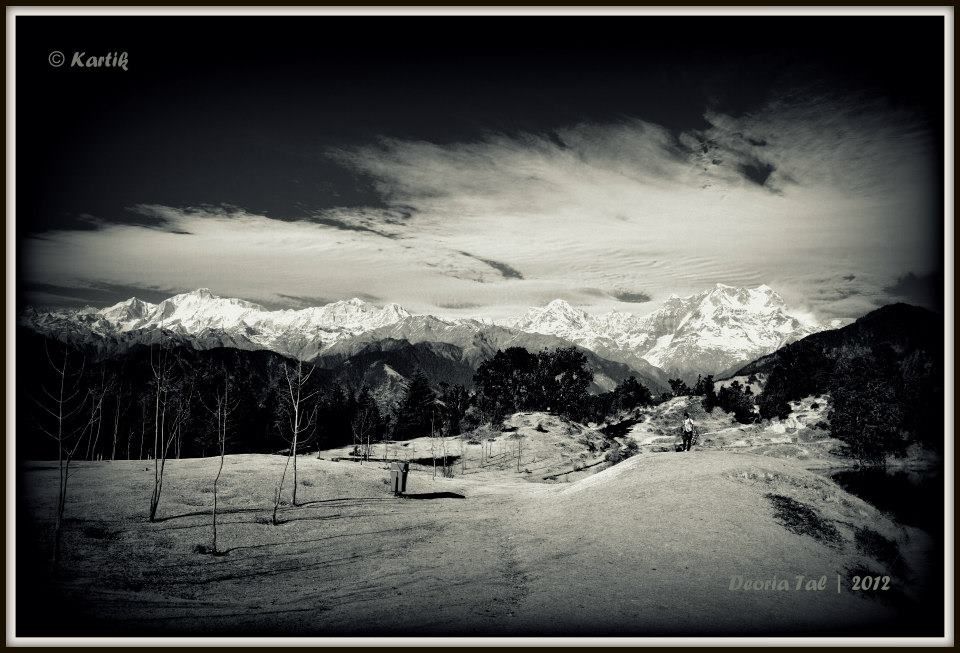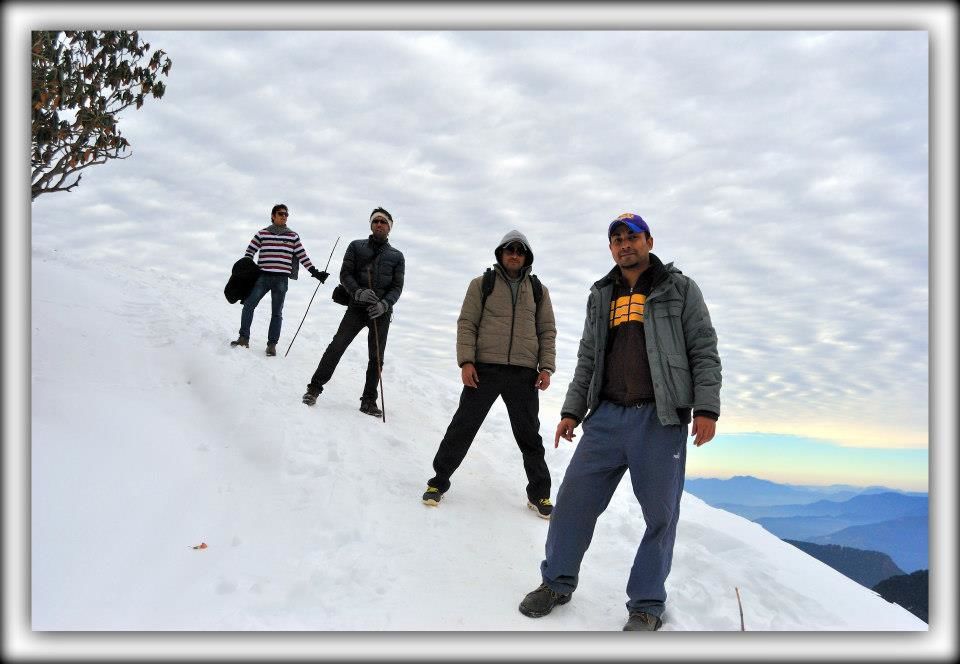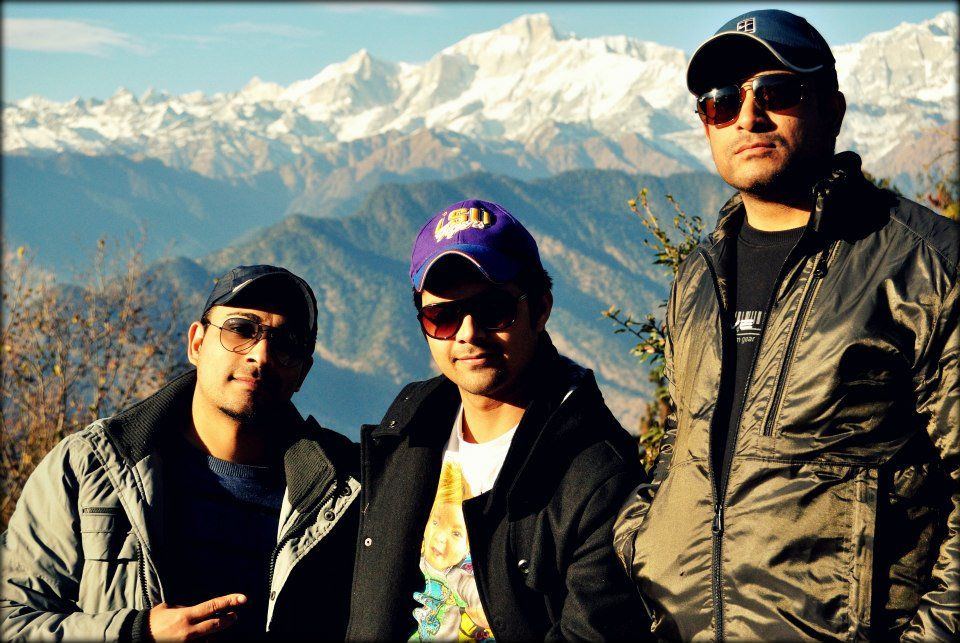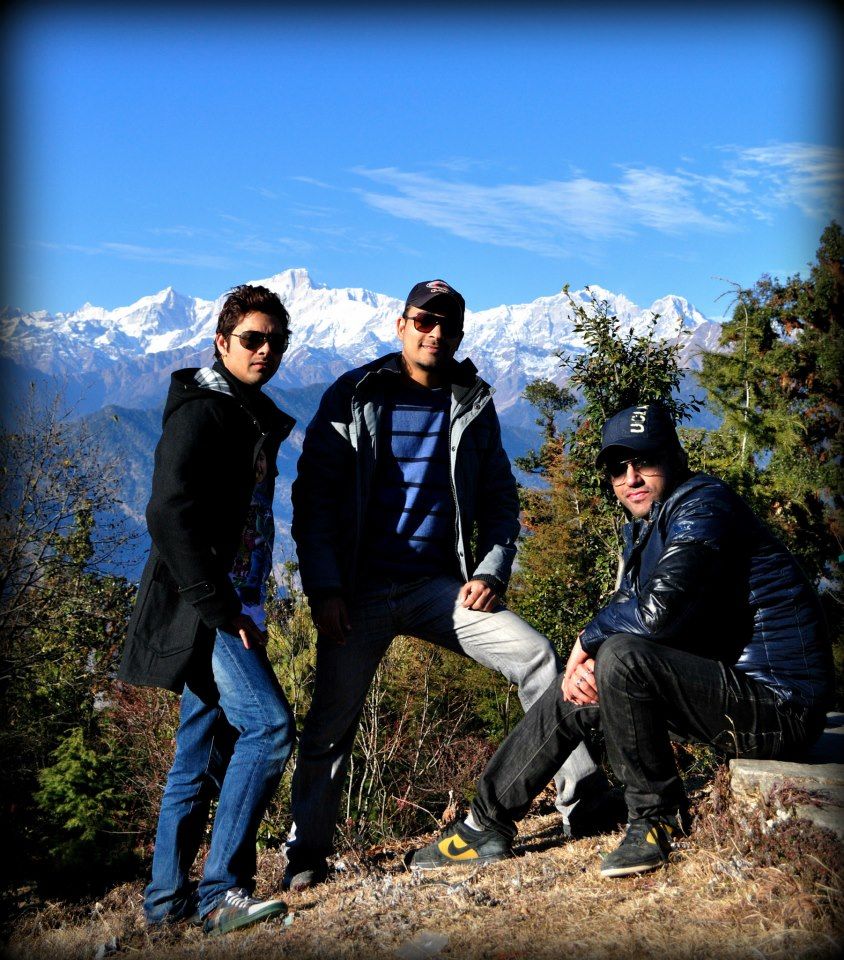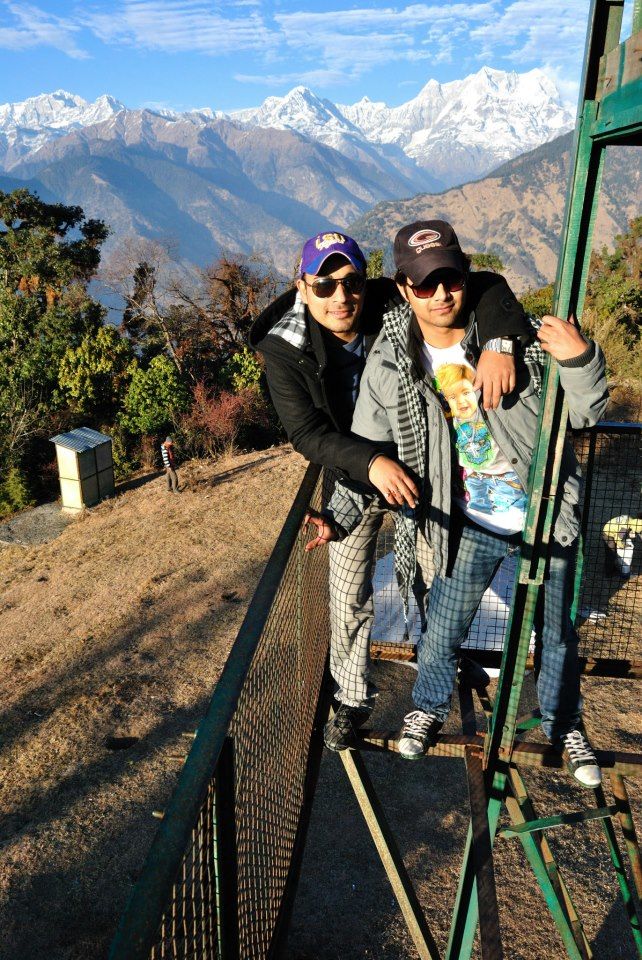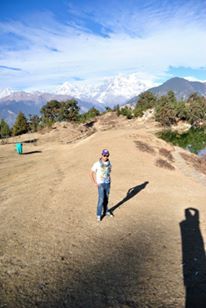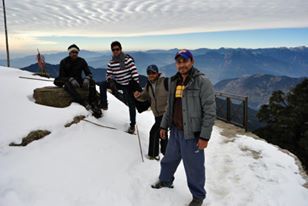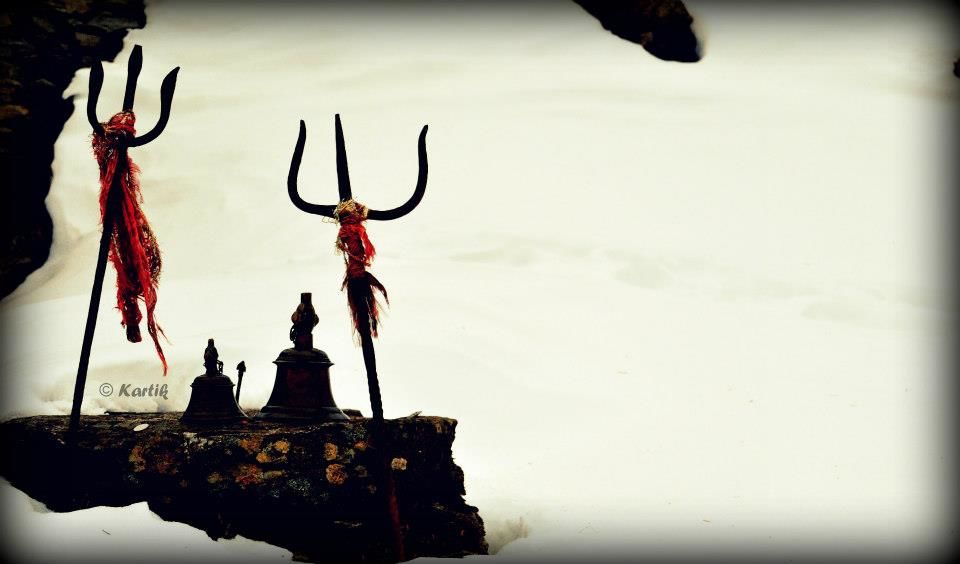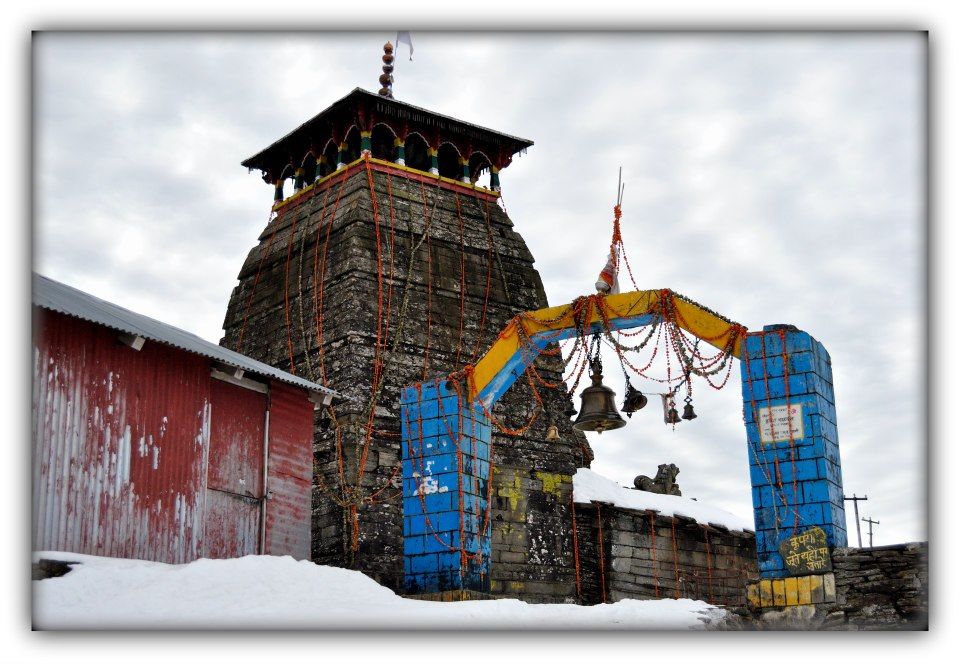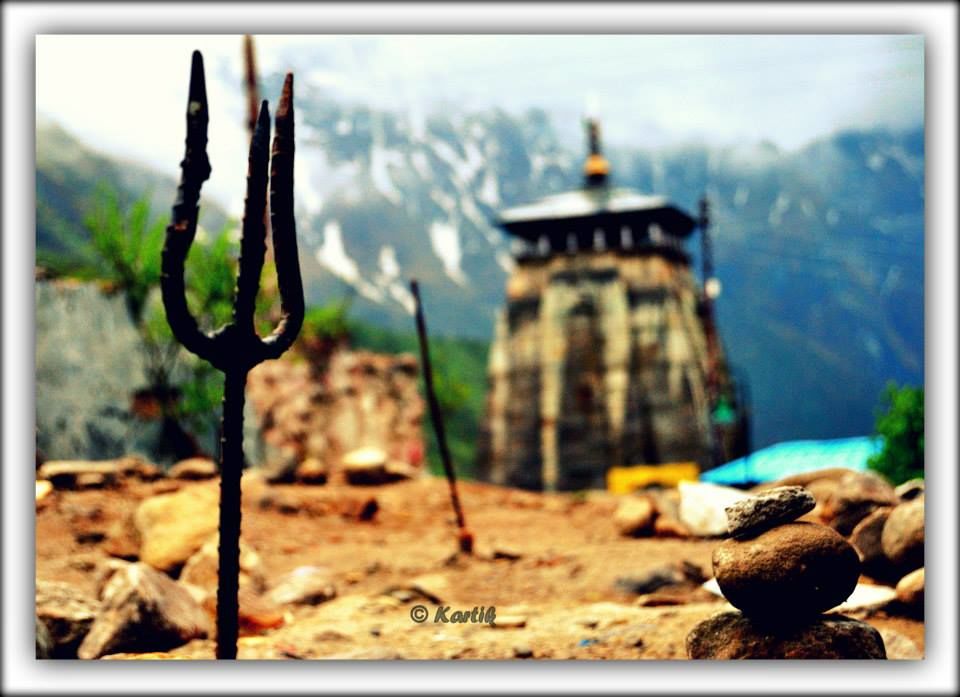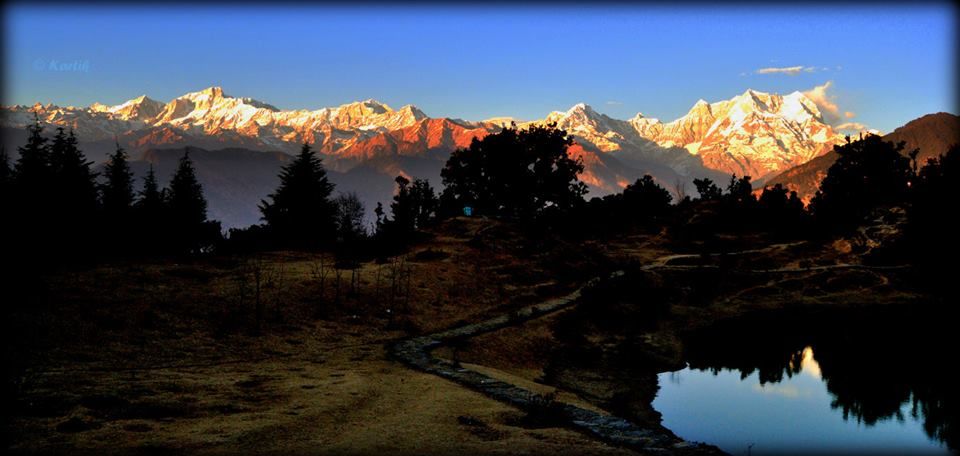 At 12000ft it feels like another world when cold breezes touch your face & make it numb, same way your heart & mind will stop thinking anything when you will see the amazing beauty of this place.
We started from Delhi in a chilled morning of December and without deciding the destination. After continue driving & passing Haridwar & Rishikesh, we decided to go to Tungnath but keeping 4 days for this trip encouraged us to visit Deoriya Taal also. We travelled in December 2012 so lots of things changed after 2013 UK Floods.
On our way at Rudraprayag we saw the confluence of Alaknanda & Mandakini River & Chamundi Temple is located in between both rivers. Flow of both rivers on joining was at its best. Our first night stop was at Syalsaur Government cottage 170 Kms from Rishikesh which is now vanished after flood. It was a very decent cottage on the bank of Mandakini River. After a full day more than 400 Kms drive, this place actually provided a peaceful stay & sound of river water was giving soothing music. Second morning we headed to Sari Village, it's a small village from where the 3.5 Kms trek for Deoriya Taal starts. We stopped by here to fill ourselves with maggi & parantha & it was a good decision, we realized later. 3.5 Kms trek from here was more difficult for us than we thought but lush green forest around trek helps little. We took around one & half hour to trek it. You get couple of shops over there & they provide everything starting from tea to camping stuff, everything you might need. We decided to camp there, once we get to know about facilities these people providing. This place gives 300 degree view to Kedar Range Mountains & mirror image of mountains on Deoriya Taal. It's a small lake of natural water at 2387 mtrs above sea level. Camping at this place in month of December thrilled us & chilled our veins. A group of bikers joined us on Bon fire & made it a musical night with their songs. Next day we drove to Chopta to start our final day trek to Tungnath- Lord of peaks. All shops were closed because of winters & camping was also not possible there. It was 4 kms moderate trek from Chopta & full of snow in winters. The 1000 years old temple of Shiva at 12000 ft looks amazing & gives an iconic view covered with snow. You get the full view of Himalayas from here. Temple gets closed in winters so we missed to view it from inside. It is definitely a place to visit & would like to save that view in your memories forever. This place gives a peace of mind & forces you to believe the power of almighty. After spending few hours in silence & happiness we moved back towards life of New Delhi, keeping Tungnath in mind & heart.
PC- Kartik.