Uttarakhand has many gems embraced in it and Chopta is one of them. A thrilling trail for trekkers, it has abundance of beauty to offer on the climb towards Tunganath temple and Chandrashila,the summit.
I am sure it offers a beauty of its own kind in non-winter season, but Chopta in winters is breathtaking and this is Chopta winter trail from my eyes.
My trip to Chopta was exciting due to a couple of reasons- Winters have always been my favorite and snow clad mountains had to be an icing on the cake. The second-this was going to be my first trek after taking the brave decision to take a break from my 6 year corporate job ???? (with nothing really planned ahead)
Planning for Chopta: All you need for a trip to Chopta is a bag of good winter wear and lot of excitement!! I had visited Chopta in mid December and you would require at least 3 layers of winter clothing this time. You might witness snowfall if you are lucky. Even if you don't, embrace yourself because it is going to be a white paradise.
The ride, right from Rishikesh to Chopta is a ride with varied colors of nature. Clear blue and green Ganga accompanies you with the majestic view of merger at Devprayag and Rudraprayag.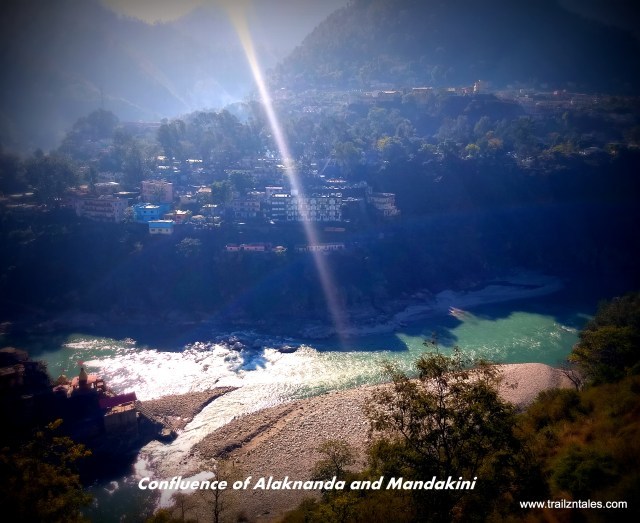 The road is bliss for travelers and as you go uphill, the green color of the nature transforms into glistening white gold. Smile is bound to rule your face as Chopta welcomes you with snowy paradise.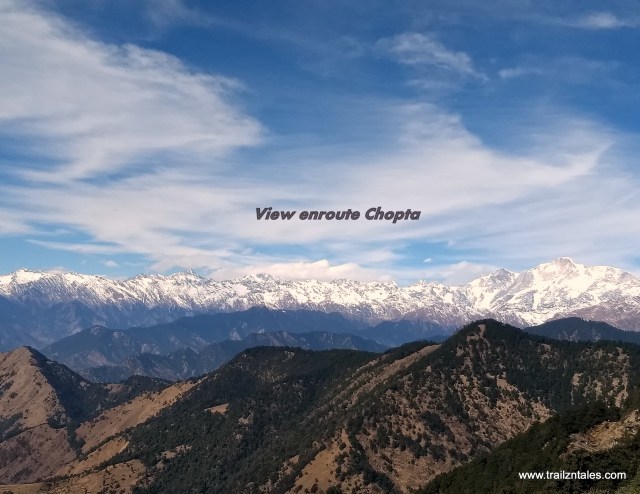 Go slow once you enter Chopta because snow ride can be pretty adventurous. Also try to reach Chopta before the sunset because this place entirely operates on the solar power. Yes! You heard it right! That is how Chopta takes you away from the hustle of the mundane. Expect no phone network, not too much electricity, but peace and lifetime of an experience.
Day wise Itinerary to Chopta:
Day 1
Take a bus from Delhi ISBT to Rishikesh (fare 500 INR per person approx)>> 6 hours journey Stay at Rishikesh is sorted. There are ample of hostels which have an accommodation starting from 600 INR per day per person. Go Café hopping in Rishikesh. One of the most creative cafes can be found in Rishikesh with amazing concepts.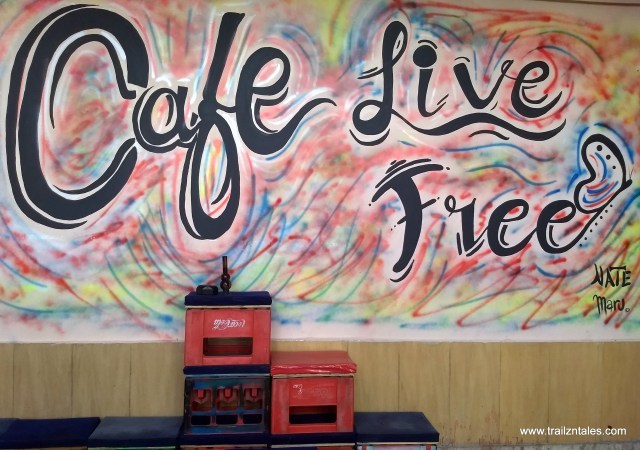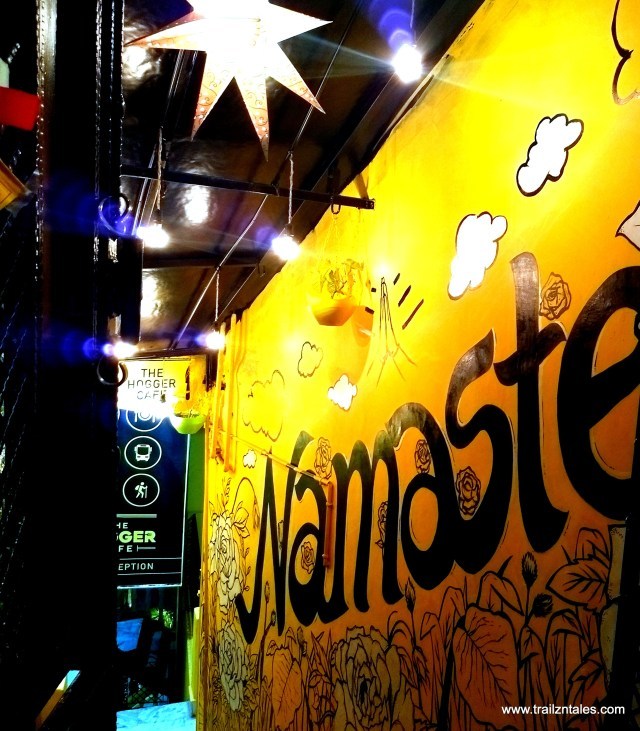 Day 2
You can go for the various adventure sports in Rishikesh or if you can't wait to see the snow (like me), head on to Chopta. You can rent a bike from Rishikesh (Thunderbird at 1000 INR approx per day) or you can also take a bus till Ukhimath and further local taxi to Chopta. Break at Sari Village. This is the base for Deoria taal trek which is a 3 km trek from Sari base. Accommodation in Sari village is simple rooms inside the cafes (costing 400 INR per night).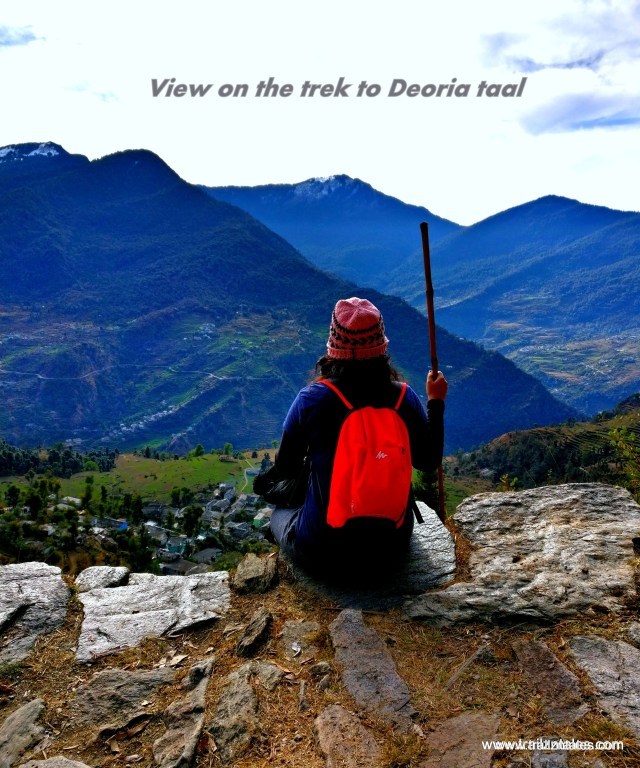 Day 3
Start early for the Deoria Taal trek and leave for Chopta the same day after the descend. Chopta is approx 18 kms away from Sari village and the roads are so well built that they just add to the beautiful experience. Accommodation at Chopta has options of staying in tents as well as rooms inside the cafes/ restaurants. Staying in the tents might be a challenge in winters unless your adventure soul is too warmed up :P. Rooms cost approx 700 INR per night in winters and hot water is a commodity that you will have to pay for. Explore the beauty of Chopta and get yourself prepared for the morning trek. Get a good cozy sleep.Day 4
Trek from Chopta to Tungnath is approx 5 hours trek. Add 2 hours more for Chandrashila. Absorb the beauty of the snow. Every scene is worth capturing in your eyes because photos can never do the justice.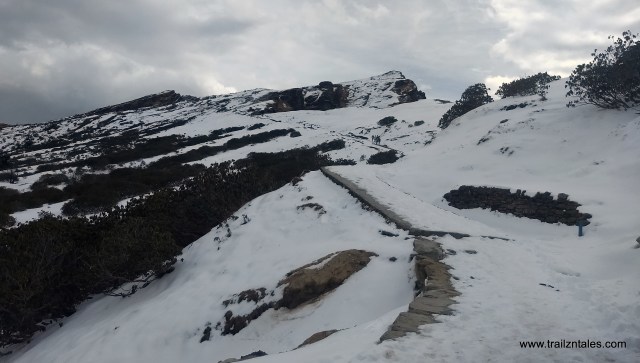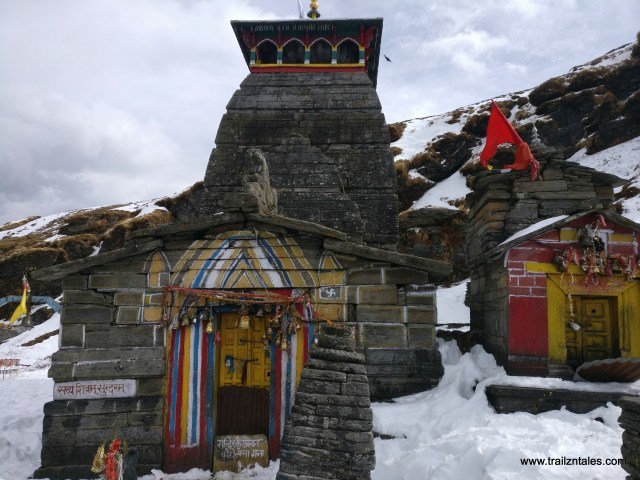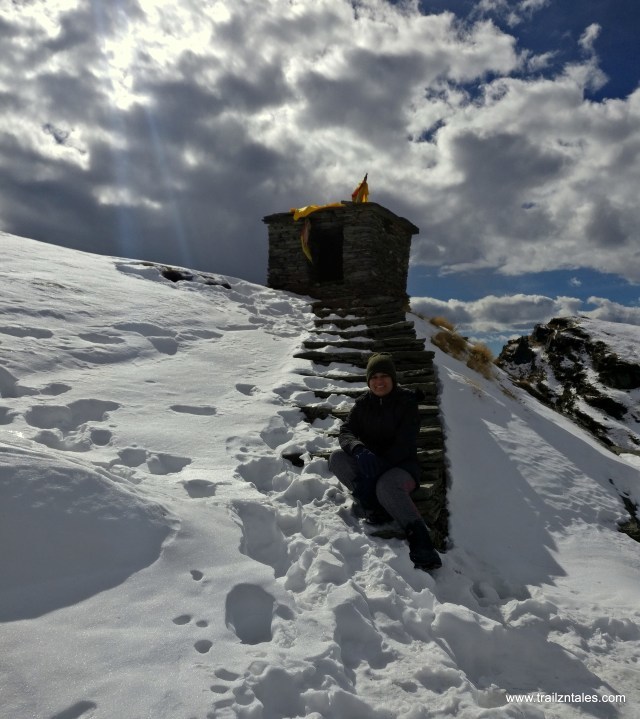 Day 5
Pack your bags with the amazing snow clad memories. Head back home or continue your journey to Auli to have some more adventure.
Now that I have given you the itinerary and the cost of the trip, let me pump you up a little more with what is it like to trek on the beautiful snow laden trail in Chopta.
The morning at Chopta starts with people ringing the bell at the ascend of the trek. Try to start early for the trek because no amount of time can satisfy you for the beauty. As you go up, the views of the Himalayan ranges keep on getting more beautiful. The "mountains calling" just turns out to be true because you will not feel like giving up until you have reached Tungnath and further Chandrashila. Take your breaks and embrace the beauty and the stories you meet on the way. That is the thing about travelling, so many stories!
Must carry things for Chopta winter trail:
Set of effective thermal wear Trekking stick Snow trek shoes Some snacks and water- All the outlets on the trail are closed in the winter Well Charged battery bank. Neck warmer (something that can cover your neck and nose)- Winds are pretty chilly
The beauty of Chopta cannot be described in words. Neither can the photographs capture the mesmerizing effect. Go ahead and experience it yourself.
Please do not litter the trail ???? Nature will always treat us well if we respect the beauty it has blessed us with.
For any queries regarding Chopta trip, please drop in a comment below or drop in a mail to trailzntales@gmail.com
Let me know how you feel about this in the comments below.